10 Best Prada Perfumes Of All Time
When you think of luxury fragrance brands, Prada almost certainly comes to mind. With over a century under its belt as an iconic Italian fashion house, it was inevitable that the brand would release iconic fragrances for women to match. 
Since the release of its first perfumes in 2004, Prada has released more than a dozen fragrance lines. Here's a comprehensive list of the best perfumes by Prada so that you can find the perfect scent for you. 
Top 10 Greatest Prada Perfumes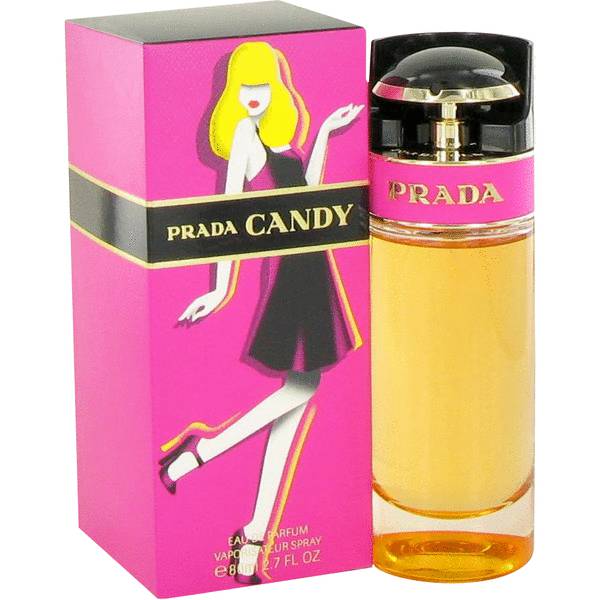 Candy was created by Daniela Andrier was one of the most memorable launches 2011 and is among the world's bestselling gourmand perfumes. With its golden caramel halo and rumored 12% overdose of addictive benzoin (3-4% is usual) Prada Candy is soft and sensual, and its golden aura is wrapped around a flirty core of vanilla, musks, honey and caramel. The Prada name is playfully colored gold on a pink label that encircles the chic bottle. The packaging showing an illustration of fashionable young woman dancing won a Fragrance Foundation Award in 2012.
Recommended related fragrances:  Dolce & Gabbana Light Blue Perfume by Dolce & Gabbana, Jimmy Choo Perfume by Jimmy Choo, Crystal Noir Perfume by Versace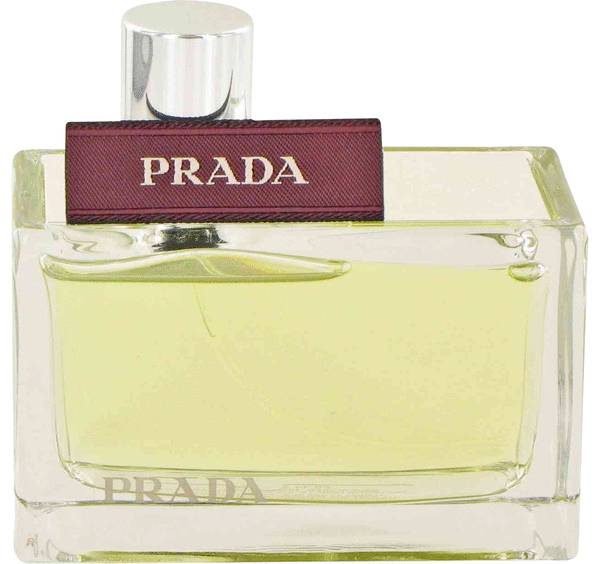 Prada Amber was composed in 2002 is considered a classic and sets itself apart with the unique and matchless aroma of deep amber which is rich and resinous, set like a golden jewel in a mélange of bitter orange at the top before settling on a beautiful base of light and dark musks. Nighttime is the righy time for this Prada perfume
Recommended related fragrances: Michael Kors Sexy Amber, Victoria Secrets Very Sexy Now  Nacisco Rodriguez Ambree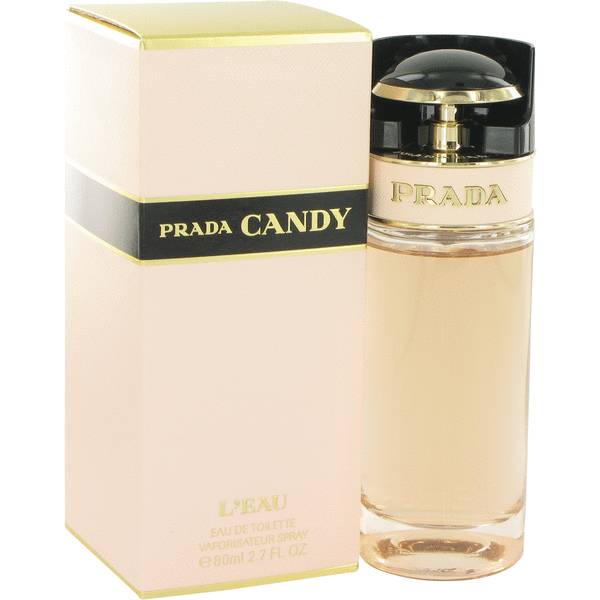 L'Eau is a lighter fresher version of Prada Candy. It is an effervescent re-orchestration of the original gourmand structure. The glazed caramel and benzoin have been lifted with fizzy citrus notes, sweet pea other florals. Impressive longevity and a real compliment getter,
Recommended related fragrances: First By Van Cleef & Arpels, Oscar By Oscar De La Renta, Kenzo Flower By Kenzo
 
 If the devil really wore Prada, she would surely leave a trail of Candy Night.  Rich tonka bean blends with orange, chocolate, and iris notes to create the potent profile that sweet and sultry. This gourmand has gourmand with remarkable longevity and is best worn for evening
Recommended related fragrances: Angel Eau Sucree By Thierry Mugler, Rumeur 2 Rose By Lanvin, Very Irresistible Sensual By Givenchy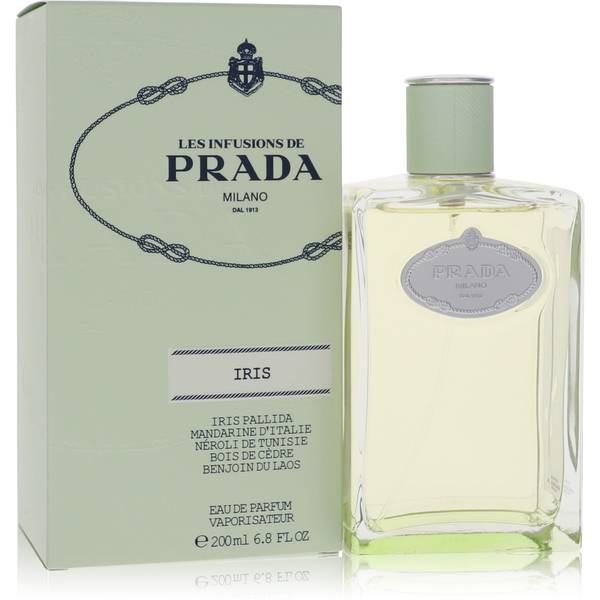 Iris is one of the costliest ingredients to harvest and Prada's powdery floral Infusion d'Iris composed by Daniela Andrier is a super hit and easy to wear. The balance of neroli, benzoin and incense make it a modern classic. Luxurious, but lovely, Infusion d' Iris is suited for any occasion. Chic, alluring and sensual it has excellent longevity and can be worn all year long.
Recommended Related fragrances:  Daisy Dream By Marc Jacobs, Escada Magnetism By Escada, Paris By Yves Saint Laurent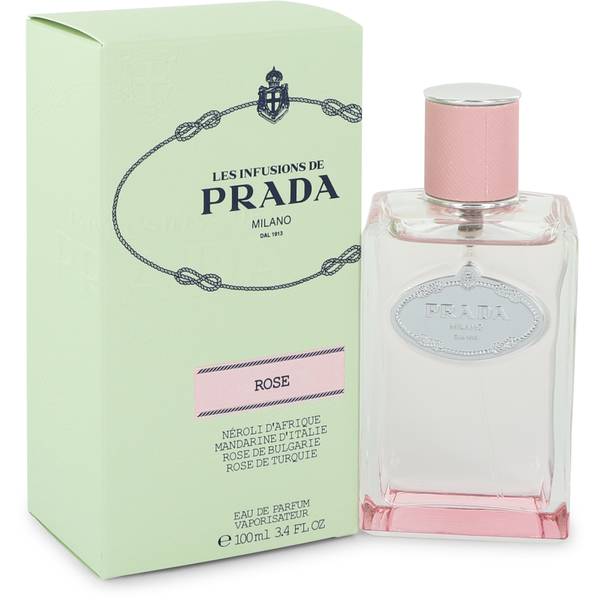 A delightful bouquet of soft roses surrounded by green dewy leaves.  Rose Infusion de Rose is the perfect fragrance for any rose scent lovers. With Damask and Bulgarian roses, this is a fresh young rose, with hints of creamy vanilla which are combined with the aroma of clean musk. It is a carefree and a welcome addition to any fragrance collection. It works well for both work and weekends.
Recommended related fragrances: Valentino Rock n' Rose, Gucci Flora, Yardley London English Rose
 
 A citrus laden version of Candy, but with a twist of green fruits, Sugar Pop is sweet and fresh at the same time. The mix of peach and vanilla blend beautifully with apple and top notes of green bergamot to give Candy Sugar Pop its delicate appeal. A light and airy 'candy' perfume for daytime and when the weather is warm.
For more fruity scents, read on in our Best Fruity Perfumes of All Time guide. 
Recommended related fragrances: Dolce & Gabbana The One for Women, Gucci Guilty Love Edition, Hermes Un Jardin Sur Le Nil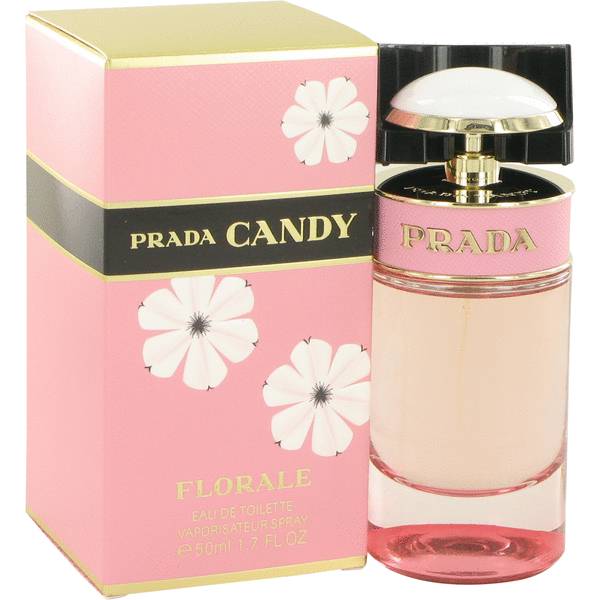 Candy Florale is a fresh combination of fruity, sweet and floral notes including ripe white peach, musky rose, juicy pear, and sweet vanilla adds a gourmand touch. A lovely fragrance for day time and can be worn winter, spring, summer and fall.
Recommended related fragrances: Prada Candy Gloss, Etro Heliotrope Gucci Bloom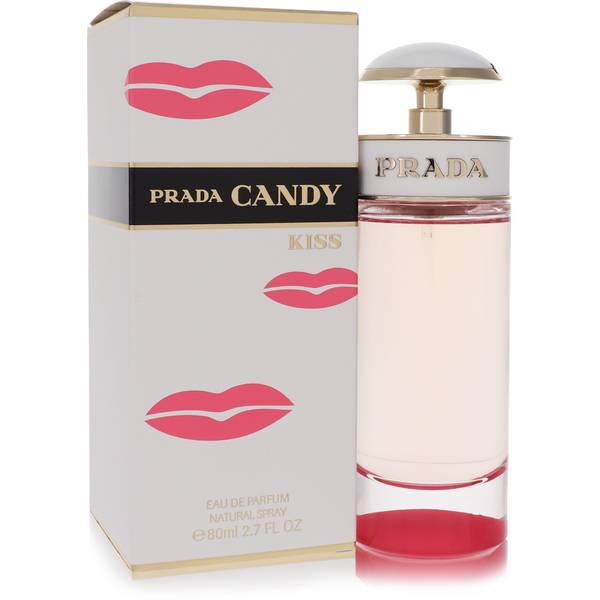 Pure and passionate, just like a memory of your first kiss, this gourmand vanilla swirls around orange blossom at the top. A melange of dark and light musks add depth and sensuality, yet this perfume is playful and flirty. A lingering musky trail takes you from morning to evening. 
Recommended related fragrances: ,Moschino Cheap and Chic White Clouds, Elizabeth Arden Green Tea and Mimosa, Prada Les Infusions de Mimosa
 
Fresh and clean Prada Tendre uses citrus and to balance woody cedar. A fresh take on Prada Amber, it is less sweet and greener with sandalwood oil patchouli leaves at the base. Suitable for day wear or anytime you want to feel like you are outdoors.
Recommended related fragrances: Demeter Wet Garden, Daisy Eau So Fresh, DKNY Be Delicious Fresh Blossom
What is Prada Perfume?
Why does this Italian brand appeal to so many women? Founder Miuccia Prada is the most famous female Italian fashion designer in the world and known for her exquisite but quirky designs. Her iconic quilted nylon bags with heavy gold chains are coveted by women everywhere. So aspirational and wanted for its status, there is a movie named for the Prada brand …"The Devil wore Prada"
With the brand's notoriety for class and elegance, it's not surprising that all of the Prada perfumes were composed by well-known perfumers who use fresh, floral, fruity, and sweet ingredients to make some of the best-smelling scents on the market. 
Prada Fragrances – In Conclusion
Prada Perfumes are sweet, floral, flirty, extravagant yet so easy to wear you are sure to find your signature scent. No matter which Prada perfume you choose, you'll get a premium product at the best price when you shop FragranceX. Buy 100% genuine designer at outlet prices today!
For more perfume information, read on:
Subscribe via Email
Get the best of FragranceX delivered straight to your inbox