Mar 26, 2019
|
3 min Read
Parfums de Coeur: 5 Wild & Wonderful Fragrances to Try
In the world of fragrances – which can admittedly be a bit stuffy – Parfums de Coeur is playing by its own rules.
Founded in 1981, the company has made a name for itself with its willingness to bring fun, interesting, and experimental fragrances to market. By delivering high quality perfumes and colognes at an accessible price point for casual consumers, Parfums de Coeur has endeared itself to fragrance fans the world over.
Today, perfumes and colognes are just one of the many successful products offered by PDC brands – a high-growth beauty and wellness company selling everything from fine fragrances to first aid. But it's still the Parfums de Coeur fragrance lines that the this powerhouse brand is best known for.
5 Must-Try Fragrances by Parfums de Coeur
Why should you experiment with Parfums de Coeur scents? The better question is: Why shouldn't you? These wildly successful scents are popular for a good reason – and they're priced low enough to let you experiment without breaking the bank. So give it a shot! You might be surprised how quickly a novelty fragrance becomes your signature scent.
1. Sexiest Fantasies Fireworks Perfume from Parfums de Coeur
Don't settle for sexy fantasies. Or even sexier fantasies. When it comes to your fragrance, you need the no-holds-barred, top-tier, world-class sexiest fantasies. And Fireworks Perfume – from Parfums de Coeur's Sexiest Fantasies line – fits the bill.
Fireworks perfume is both fruity and sultry, mixing a sumptuous strawberry with fragrant, creamy vanilla. With undertones of peach and plum in the mix, this seductive and alluring perfume will adds an alluring confidence to your day – whether you're at a classy dinner-date or a steamy discotech.
2. Bod Man Body Heat Sexy X2 Cologne by Parfums de Coeur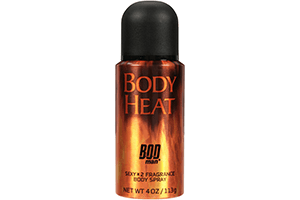 With its vaguely grenade-shaped bottle and gutsy labeling, Body Heat Sexy X2 Cologne is an unmistakable statement of flair and verve. Are you looking to turn heads at the club? Want to make a splash at the gym? Or just want to be sure that someone leaning in close to you feels the heat of the moment?
If so, Body Heat Sexy X2 Cologne is the way to go. This spicy, eastern fragrance blends bergamot and lime in a bright and citrusy freshness. Deep notes of sandalwood and musk anchor the fragrance in a rich, animal base.
3. Body Fantasies Signature Vanilla Fantasy Perfume by Parfums de Coeur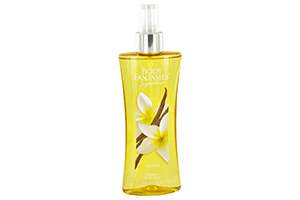 Think fresh, dry linen in a warm guesthouse. Think sunshine rippling through a nursery. Think of warm showers on a cool spring evening. Did you notice clean, bright fragrance wafting through those moments? That's the spell of Body Fantasies Signature Vanilla Fantasy Perfume.
With its top note of apple blossom and a soothing heart of creamy rose petite and clean cotton, Vanilla Fantasy will put a smile on your face with its vibrant warmth. Its supple base notes combine warm amber and cedarwood for a familiar, energetic glow. This is a perfume you'll simply never get tired of.
4. Bod Man Black Cologne by Parfums de Coeur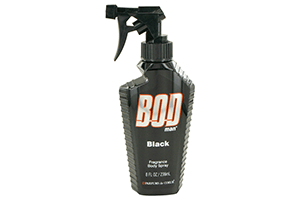 Sure, the guys at the gym might joke that you're spraying down with window cleaner. But wait until they smell what comes out of the iconoclastic bottle. Then they'll be singing a different tune.
Bod Man Black Cologne is an unapologetically masculine scent that combines heady floral notes with a vibrant musk. Its bright opening of citrus and bergamot leads smoothly to mid notes of water, white sage, and orange blossom. It's all poised on a base of tonka bean, amber, and sandalwood that grabs you by the nostrils and doesn't let go.
5. Designer Imposters Babe Perfume by Parfums de Coeur
Feminine, fruity, and floral, Babe Perfume by Designer Imposters is a deliriously tantalizing fragrance that you'll look forward to spritzing on every morning.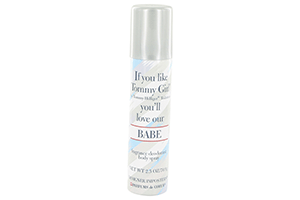 With its opening of crisp apple, blackcurrant, and mandarin orange, this perfume rings out like a bell. Those flowery opening notes harmonize with undertones of camellia flower and honeysuckle, fusing together in a bubbly composition that delights as it enraptures.
Babe Perfume is energetic, upbeat, and unforgettable. If flirtiness could be condensed and bottled, it would smell a lot like this. As the packaging says, if you like Tommy Girl, you'll love Babe Perfume.
Subscribe via Email
Get the best of FragranceX delivered straight to your inbox