Apr 18, 2022
|
8 min Read
11 Best Paco Rabanne Colognes of All Time
Paco Rabanne colognes never compromise. In the fragrance world, they're the high performers, the first class flights, and the gleaming Mercedes C-Class that awaits your arrival. Choose your next Paco Rabanne scent and leave the house feeling accomplished day or night.
Cologne from Paco Rabanne is endlessly popular. This is a luxury brand with a classy appeal. It's designed to be worn with smart sneakers, gorgeous overcoats, and fresh haircuts. Not sure where to start when it comes to Paco Rabanne cologne? Read on for all of the best Paco Rabanne colognes for men from this premium brand.
Paco Rabanne 1 Million is buttery soft leather, a gleaming supercar, and a sparkling new watch. It's proudly luxurious — a one-of-a-kind scent that dazzles with white teeth and a winning smile. Its strong projection adds to its magnetic appeal. This is a warm, cinnamon-dashed cologne that stands out from the crowd.
Wear 1 Million with a striking suit and freshly shined shoes to finish off your look, or use it on casual weekends to bring that same feeling of smooth success to life. Well-rounded and masterfully blended, 1 Million is among the best Paco Rabanne colognes for starting your collection on a high note.
Similar to: Versace Eros Cologne by Versace, Cool Water Cologne by Davidoff, Acqua di Gio cologne by Giorgio Armani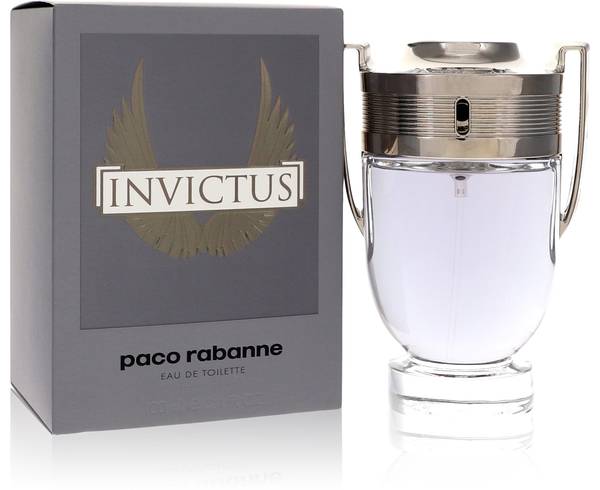 Paco Rabanne Invictus is a scent of success. The flacon is shaped like a trophy and filled with a confident, self-assured collection of notes. Invictus channels your most determined winning streak and steps it up a notch. This citrus-heavy scent blends marine and aromatic notes with a refreshing blitz on the senses. 
It's intense and powerful — a first place winner of a bottle that never settles for anything less. Wear Invictus and wait for its dynamic energy to improve not only your look but also your personality, charisma, and charm. This is one of the best Paco Rabanne scents to wear for sporting events, especially if your team's been stuck on a losing streak.
Similar to: Versace Man Cologne by Versace, Montblanc Legend Cologne by Mont Blanc, L'eau D'issey (Issey Miyake) Cologne by Issey Miyake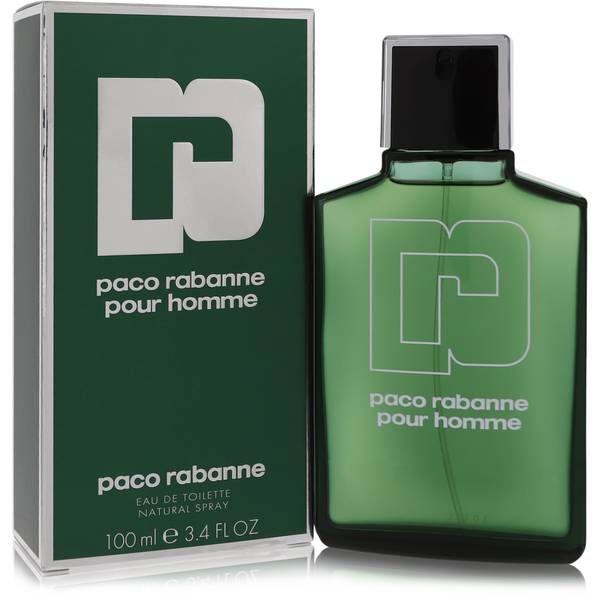 Paco Rabanne's namesake cologne is the bottle to opt for on cloudy Monday mornings when you need a little extra buzz to start your day. It's refreshing with its sage and Brazilian rosewood top notes, softened with a dash of honey and contrasted with rosemary and lavender.
This is a wakeup call in fragrance form. It's rich and spicy, conjuring a clean, earthy feeling of weekend adventures in the great outdoors. The subtle sweetness of lavender and tonka bean add a touch of mystery to the middle notes. A solid addition to your cologne collection, Paco Rabanne is a classic choice for men of any age. This is the best Paco Rabanne cologne when you need a touch of adventure.
Similar to: Drakkar Noir Cologne by Guy Laroche, Eternity Cologne by Calvin Klein, Chrome Cologne by Azzaro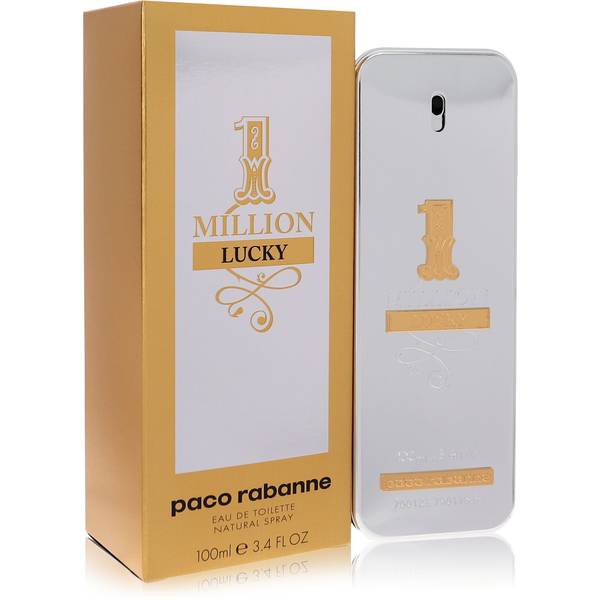 Pair Paco Rabanne 1 Million Lucky with a confident grin and you're good to go for the day. 1 Million Lucky is fresh, gold, and optimistic. It's a carefree scent perfect for men in their 20s and early 30s. Woody and sweet, it's a new interpretation of the traditional 1 Million cologne and comes bolstered with a new level of untroubled charm. 
Designed as the scent equivalent of seizing the day, Paco Rabanne 1 Million Lucky will encourage you to take new opportunities with style and confidence. Like the name suggests, it's the best Paco Rabanne fragrance to wear before board meetings or big presentations.
Similar to: Hugo Cologne by Hugo Boss, Grey Flannel Cologne by Geoffrey Beene, Jean Paul Gaultier Cologne by Jean Paul Gaultier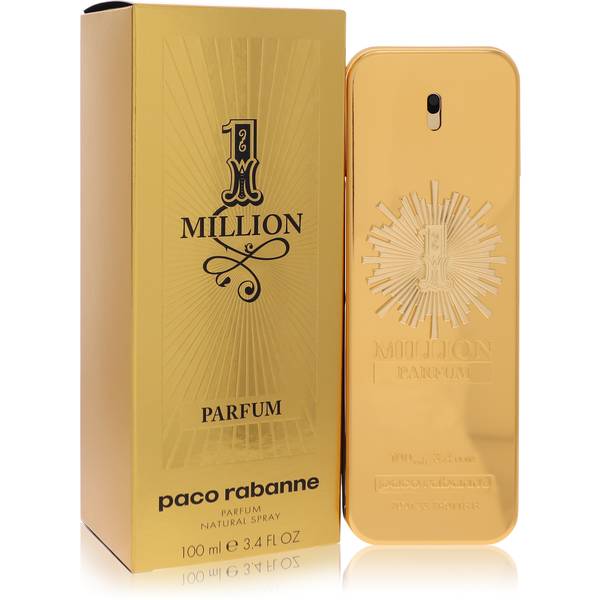 Picture the scene: you're sailing around the Med onboard a luxury yacht. Paco Rabanne 1 Million Parfum is an excellent choice for vacations. Taking hints from the original bottle but infusing them with sun-soaked, sea-salty adventures, 1 Million Parfum is an indulgent, leather-floral blend designed for summertime. 
Struggling to summon energy for the week? Reach for Paco Rabanne 1 Million Parfum's amber, woody, salty notes on a standard weekday morning. Then wait for motivation to follow. This is among the best Paco Rabanne colognes when you need to rejuvenate.
Similar to: Sauvage Cologne by Christian Dior, Versace Pour Homme Cologne by Versace, Club de Nuit Intense Cologne by Armaf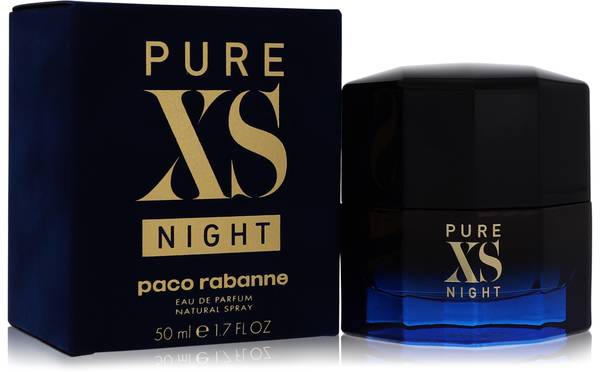 Reach for Paco Rabanne Pure Xs Night when you're looking to impress. Got a date coming up or heading out on a Friday evening? Pure Xs Night is your secret weapon for looking good and feeling that way too. It's a cologne filled with charm — a luxurious and indulgent scent that deserves to be applied liberally. 
Pure Xs Night is a gift passed to a loved one at the beginning of the evening or another bottle of Champagne delivered to your table. Relaxed and boldly carefree, Pure Xs Night's warm spicy, caramel blend is seriously smooth and the definition of approachable. Its ginseng, ginger, and cacao notes leave a lasting impression of assurance. 
Similar to: Montblanc Explorer Cologne by Mont Blanc, The One Cologne by Dolce & Gabbana, Wanted By Night Cologne by Azzaro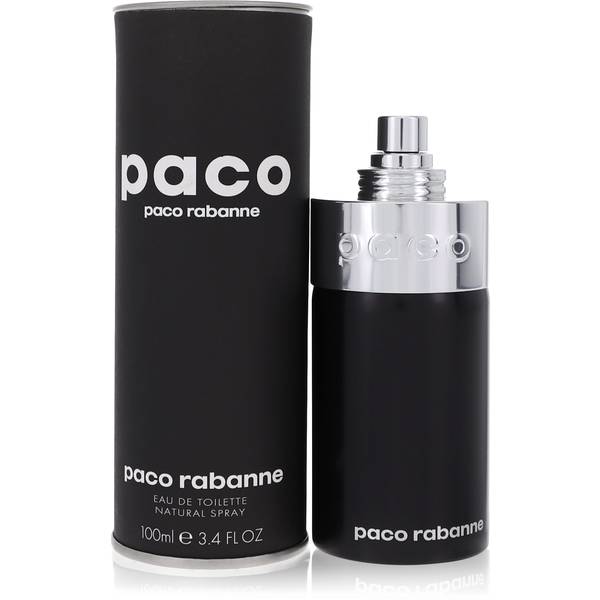 Paco Rabanne Paco Unisex is a scent for both men and women, but it sits comfortably on the masculine end of the range. Its aromatic citrus blend is a fresh and invigorating tonic to spring days, and a "just out the shower" feeling of cleanliness. 
A great weekday scent for slow-paced mornings, Paco Unisex is understated. It's a give-or-take shrug of the shoulders or a casual, faded pair of blue jeans with your favorite plaid shirt. This is the scent of an easygoing man, with a subtle drydown that strolls through the day. Quite possibly the best Paco Rabanne cologne for fishing or camping trips.
Similar to: Ck One by Calvin Klein, Joop Cologne by Joop!, Boss No. 6 Cologne by Hugo Boss
Slick and stylish, Paco Rabanne Black Xs is full-throttle masculine. Its artful blend of sweet, spicy, and citrus notes blends masterfully with a subtle tobacco nuance. Hints of rosewood and ebony evoke the quiet comfort of a high-rise boardroom.
A cologne that deserves its never-ending hype, Black Xs is one of the most versatile from the Paco Rabanne brand, suiting men of all ages. It might be a little sweeter than your usual cologne, but contrasts of sage, cinnamon, and black amber balance it with warmth and strength.
Similar to: Azzaro Cologne by Azzaro, Hugo Just Different Cologne by Hugo Boss, Opium Cologne by Yves Saint Laurent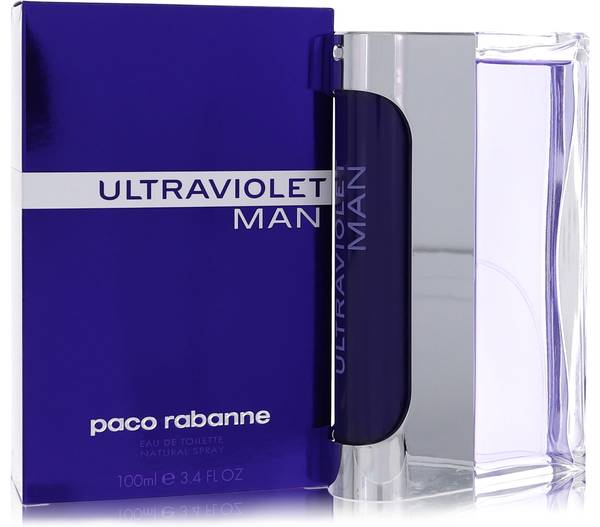 Contrary to its name, Paco Rabanne Ultraviolet is a green scent rather than a lavender one. It's a step away from the usual masculine fragrance with an intense explosion of mint, amber, and pepper that flares up like a bonfire. 
A cologne for the man who becomes the center of attention regardless of the occasion or audience, Ultraviolet deserves the limelight and everything that surrounds it. A fusion of glass, silicone and metal, its bottle is just as unusual as the contents. Ultraviolet is a scent of prestigious, premium quality without hesitation.
Similar to: Chrome Cologne by Azzaro, Boss Pure Cologne by Hugo Boss, Drakkar Essence Cologne by Guy Laroche
If Paco Rabanne Invictus is the scent of winning the marathon, Invictus Legend is the man who gets it done. It's a cologne that never breaks a sweat or loses face. It's an eternal winning streak and a new personal best every time it's used. 
Your secret weapon to excel in every area of life, this aromatic, marine-scented cologne is aromatic and woody, like an impulsive trip to a Caribbean isle. Sea salt, grapefruit, and bay leaf blend effortlessly with bay leaf and warm spices. This is the best Paco Rabanne cologne for a tropical vacation — or for when you want to feel that way.
Similar to: Zino Davidoff Cologne by Davidoff, Versace Pour Homme Dylan Blue Cologne by Versace, Boss No. 1 Cologne by Hugo Boss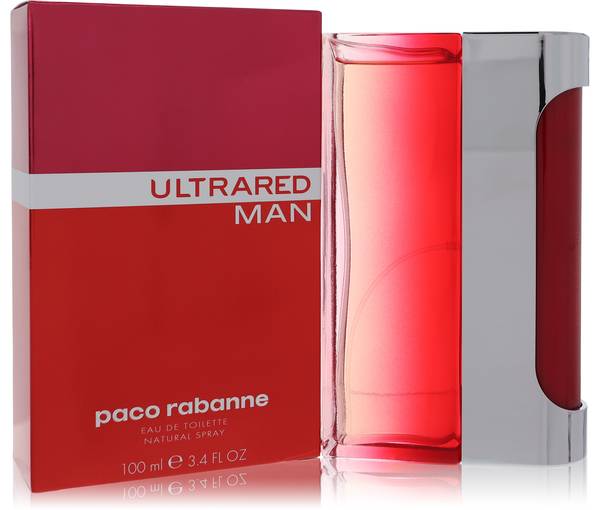 The contrasting fragrance to Ultraviolet, Paco Rabanne Ultrared is warm and sweet. It drops a dash of vanilla into a pool of vibrant citrus. The heavy blood orange note in Ultrared is as captivating and inviting as a Windsor knot and a matte black car key handed over to the valet. 
This unapologetically male fragrance is opulent and characterful, trailing affluence and fortune in its path. Ultrared works best when worn for all-day occasions, when each of its notes takes its own time to settle down as the hours pass. Tonka Bean, praline, and patchouli work the room uniquely.
Similar to: Unforgivable Cologne by Sean John, Dreamer Cologne by Versace, Pi Cologne by Givenchy
What is Paco Rabanne Cologne?
Paco Rabanne Cologne is a luxurious French brand known best for its iconic scents like 1 Million and Pure Xs. Cologne by Paco Rabanne is an essential for any man looking to add an assured touch to his look, thanks to the wide range of scents designed for the office through to Friday nights drinks.
Summary
Our Paco Rabanne cologne list runs the gamut of accords, moods, and occasions for every man. Still undecided on the best Paco Rabanne cologne for men? You'll find a huge range of discounted Paco Rabanne perfume here at FragranceX, as well as plenty more colognes from popular brands.
For more info about the greatest cologne brands and scent notes, read on:
---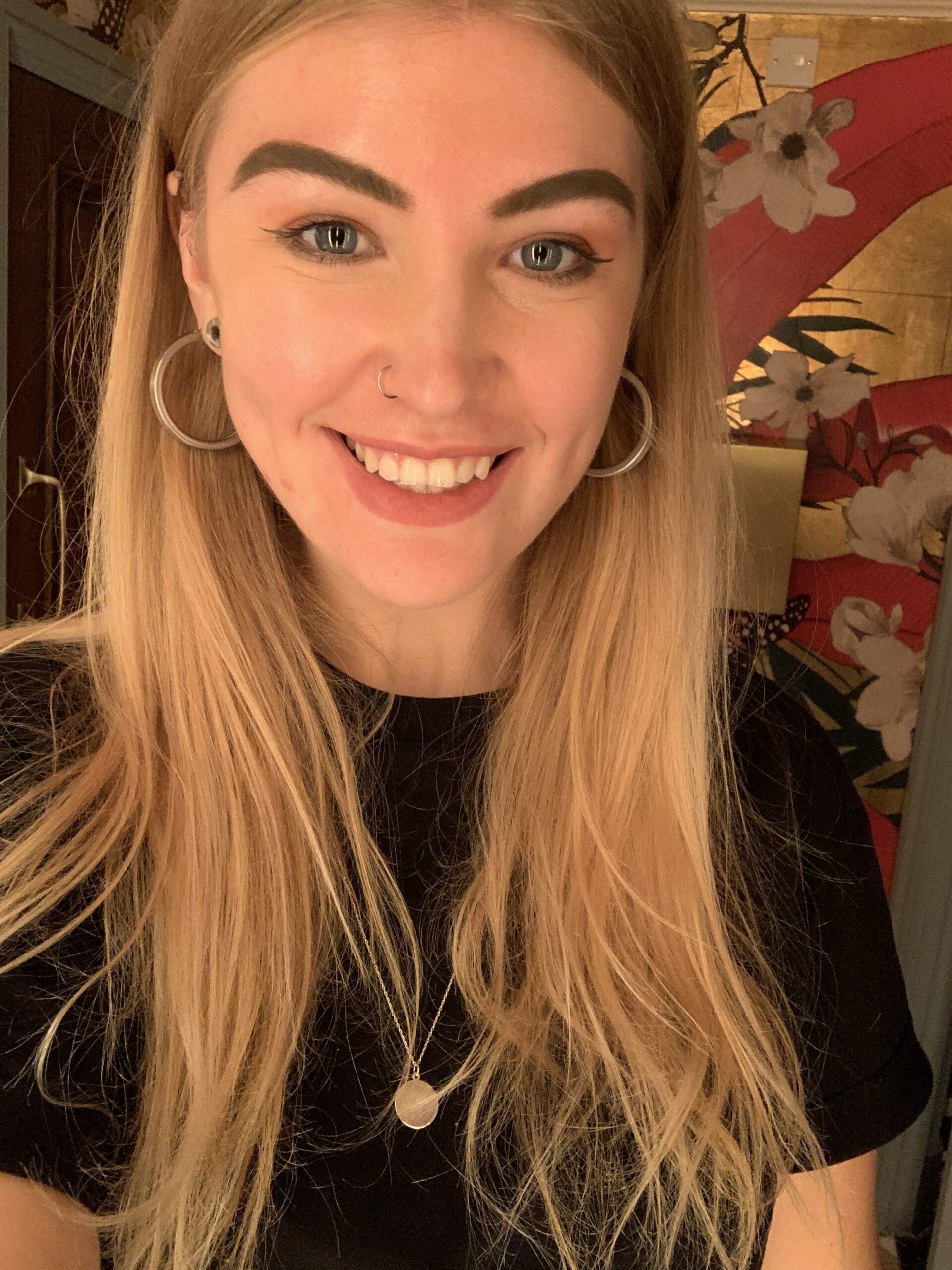 Georgie Darling is a freelance lifestyle and travel writer from London, England. Her work has been published in Grazia, HuffPost, YAHOO!, Culture Trip and Fodor's amongst others. When she's not writing, Georgie spends most of her time travelling to new countries and scuba diving. She's been an avid fragrance lover since a young age and considers Alaïa by Alaïa Paris to be her signature scent.
Subscribe via Email
Get the best of FragranceX delivered straight to your inbox