Aug 2, 2023
|
12 min Read
How Burberry Her Perfume Lets My Personality Shine Through
Have you ever smelled a certain scent and were immediately reminded of someone?
Scents have a way of doing this to us.
It's not completely clear if a scent reminds us of someone because they have worn it, or if a scent reminds us of someone because the fragrance's ingredients remind us of their personality.
For example, a light and fruity scent may remind us of a friend who is always sweet.
A floral scent may conjure up memories of a person who is known for being fun or flirty.
For me, there is one scent that — each time I wear it — everyone points out they can't imagine a fragrance being better suited to me.
What scent is it, you ask?
It's Burberry Her perfume for women. A fragrance that perfectly fits my personality.
And it's a perfect fit for me.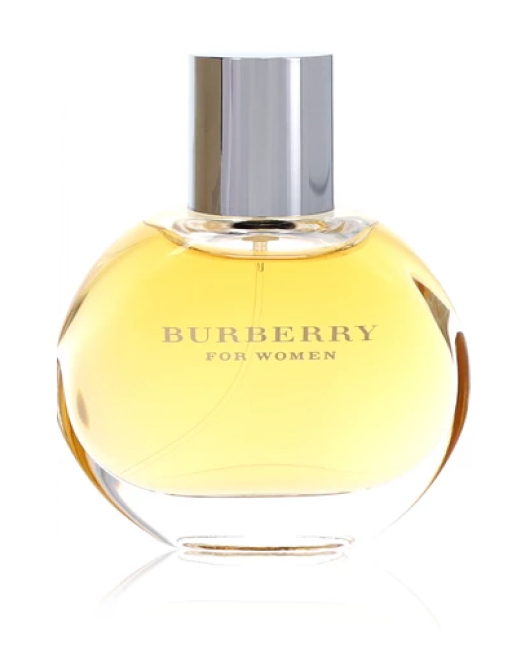 Woman's
Burberry Perfume
Burberry's fruity floral perfume, launched in 1995 by Michel Almairac, remains a timeless classic worldwide.
Shop now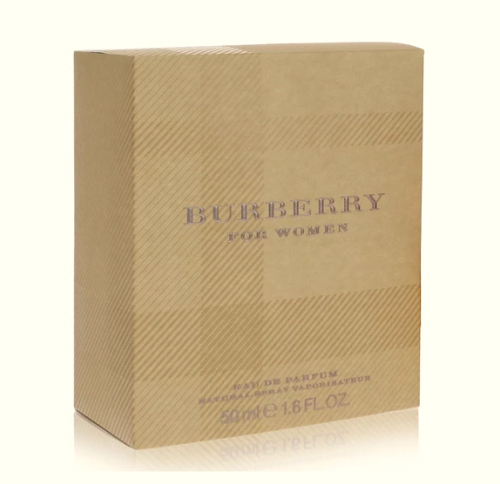 The Personality Behind Burberry Her Perfume for Women
Burberry Her Perfume was crafted by the renowned French master perfumer, Francis Kurkdjian.
Known for his exceptional talent and creativity, Kurkdjian is a master artist when it comes to fragrances and knowing what works best for different types of women.
His passion for scents and his ability to create captivating compositions have earned him a stellar reputation in the fragrance industry.
Kurkdjian's brilliance lies in his ability to weave together unique ingredients, creating fragrances that evoke emotions and memories.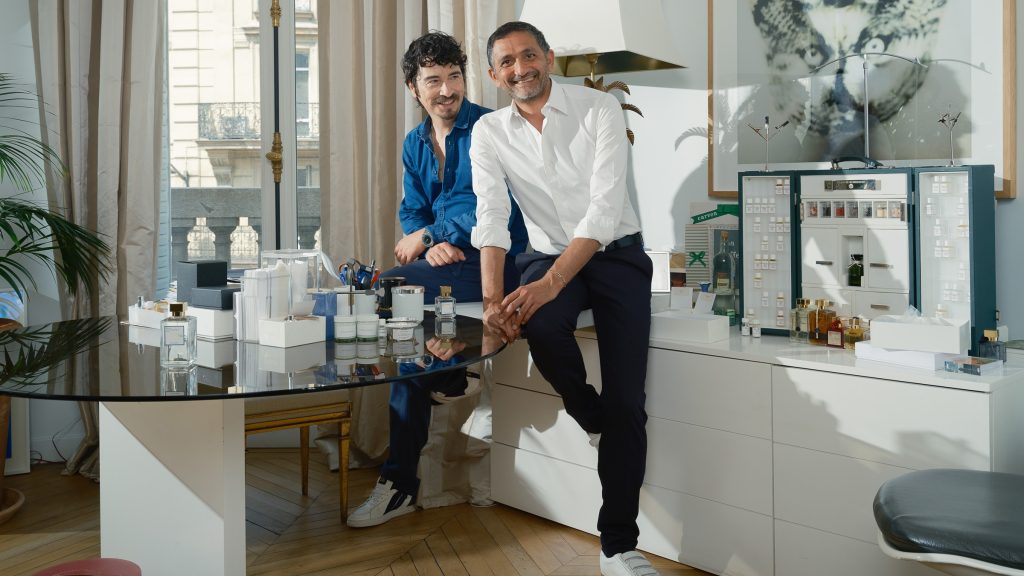 With Burberry Her, Kurkdjian artfully captured the essence of modern British femininity—a woman who embraces her personality and radiates it everywhere she goes.
The result is a sophisticated and alluring fragrance that reflects the vibrant and cosmopolitan lifestyle of contemporary women.
In creating Burberry Her, Kurkdjian combined a vibrant blend of fruity and floral notes with warm and sensual base accords.
While the fragrance opens with a burst of fruity floral key notes, it evolves into a captivating bouquet of florals, infusing the scent with femininity and charm.
The base notes of dry amber and musk work their own magic, making this a bold Burberry perfume for many types of women to enjoy.
Kurkdjian's mastery is evident in how Burberry Her perfectly balances its various elements, resulting in a designer perfume that is both youthful and sophisticated, modern yet timeless.
Kurkdjian's ability to evoke emotions through scents is truly commendable, as Burberry Her embodies the spirit of a confident and elegant woman, who can truly pull off the signature Burberry glow.
Burberry Her Eau De Parfum…Does It Fit Your Personality?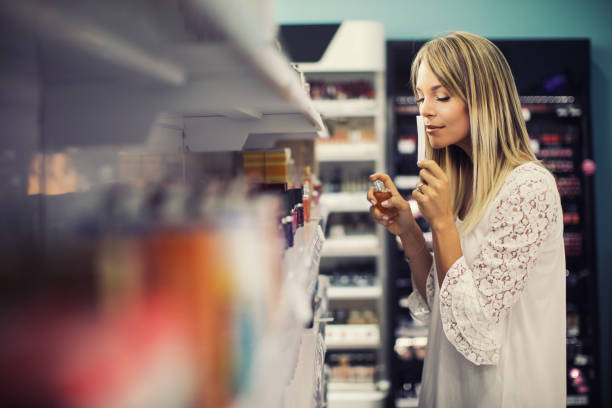 Whether you prefer to wear an eau de parfum or an eau de toilette, Burberry Her is a signature scent that will be perfect for women with a bold personality.
Burberry Her was designed to never mask a woman's traits, but instead to allow them to shine through.
Are You the Burberry Her Type?
One of the most compelling and noticeable aspects of Burberry Her is its floral scent and vibrant fruity gourmand that is best worn by a woman who embraces her femininity with confidence and exudes a sense of playfulness.
This fragrance is a perfect match for the modern and vivacious woman whose timeless and effortless look easily captivates everyone around her.
The floral notes in Burberry Her – like the delicate jasmine and sweet violet – beautifully reflect a woman's gentle and romantic side, while the zesty burst of mandarin orange, sour cherry, black currant, and dark berries allow her dynamic and lively spirit to shine through.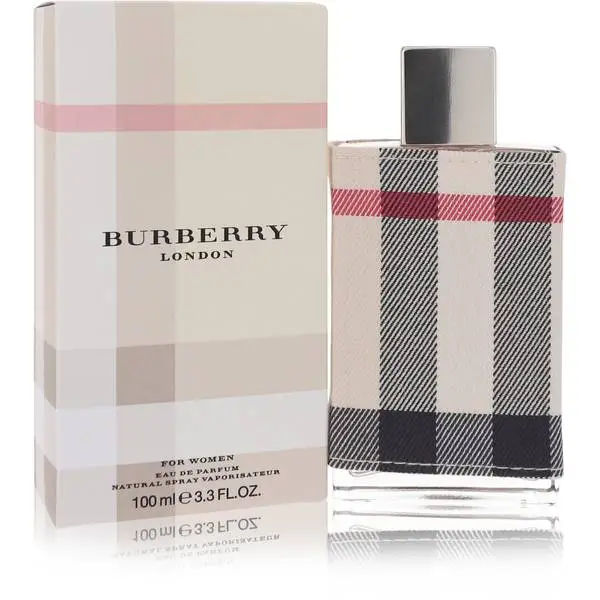 Woman's
Burberry London (new) Perfume
Burberry London perfume captivates with gentle, inviting notes, a unique olfactory experience crafted by experts, a must-have for sophistication.
Shop now
The magnetic fruity gourmand facet of this fragrance, with its fruity floral sweetness, adds a touch of whimsy to the composition, making it a wonderful choice for all women who absolutely love embracing life's unpredictable moments and whose personality depicts adventurousness and youth.
And for a woman like me who sees her personality as being fun and flirty, but also has a serious side, I love how the vanilla and amber base notes bring warmth and depth to the scent, symbolizing my inner strength and sophistication.
Burberry Her is a fragrance that perfectly complements any woman who confidently embraces her individuality and isn't afraid to stand out from the crowd.
A woman who can wear either the Burberry Her eau de parfum or the Burberry Her eau de toilette is a woman who possesses a magnetic charm that draws people in and keeps them wanting more.
From the flirty and vibrant fruity gourmand capturing each passerby's interest to the deeper base note's artful blend of vanilla and powdery musk, this fragrance serves as an extension of every Burberry Her woman's captivating aura.
With each spritz or dab of this perfume oil, a woman wearing Burberry Her will exude a sense of empowerment and allure, leaving a lasting impression wherever she goes.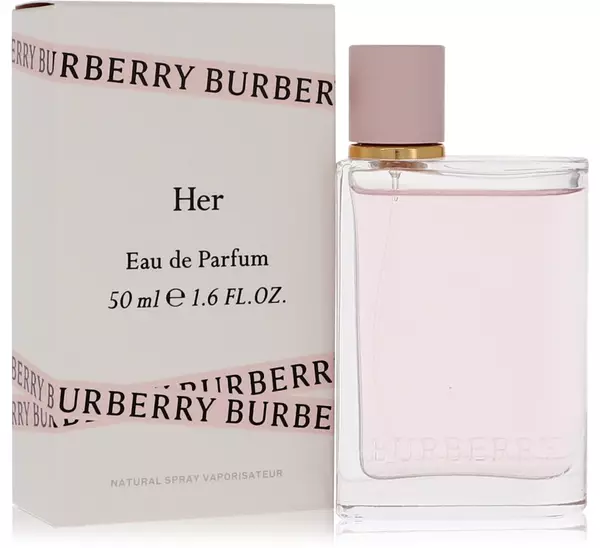 Where Can I Wear the Burberry Her Perfume for Women?
The vibrant and feminine Burberry perfume for women is an ideal choice for various occasions, from daytime adventures to enchanting evenings out.
Whether conquering the boardroom or dancing the night away, Burberry Her is the perfume that makes my personality shine through — it makes me feel sophisticated and smart, while also flirty and fun.
In essence, Burberry Her is a celebration of any modern woman—a tribute to strength, elegance, and vivacity.
Burberry's beauty philosophy is as strong as the Burberry house's tailored heritage has been through time: embrace the art of self-expression, while maintaining a timeless allure.
From their iconic fragrances to their luxurious fashion, Burberry products have become an extension of my identity, reflecting my confidence, elegance, and appreciation for effortless sophistication.
If you are looking for a new floral scent type fragrance to bring out the best of your personality, try Burberry Her on your own skin. You will be glad you did.
Feeling like trying a specific
scent

today?
Subscribe via Email
Get the best of FragranceX delivered straight to your inbox