Jul 21, 2023
|
14 min Read
Burberry Perfume: A Classic Perfume Collection for all Modern Women
What makes something a classic?
This is a question that has intrigued minds and inspired discussions across various realms of art, literature, and fashion for decades.
And it has certainly intrigued those of us who love fragrances.
For a fragrance to be seen as a classic there must be certain factors at play.
From a high level of versatility to meticulous attention to ingredients and detail, the world's most timeless scents have shared certain attributes that have kept them relevant from generation to generation.
Among the array of captivating fragrances that have graced the world of scents, one name stands out…a legacy that transcends time and embodies the spirit of sophistication and modernity…
That name? Burberry Perfume.
For me, there is no fragrance line that is more sophisticated, more timeless, than the fragrances that have been created under the Burberry name. From scents like Burberry Her eau de parfum to Burberry Weekend eau de toilette, Burberry fragrances are a true testament to what happens when a fragrance stays true to itself and doesn't chase the trends.
If you haven't yet tried a Burberry perfume for yourself, let me convince you why you should.
The History of Burberry Perfumes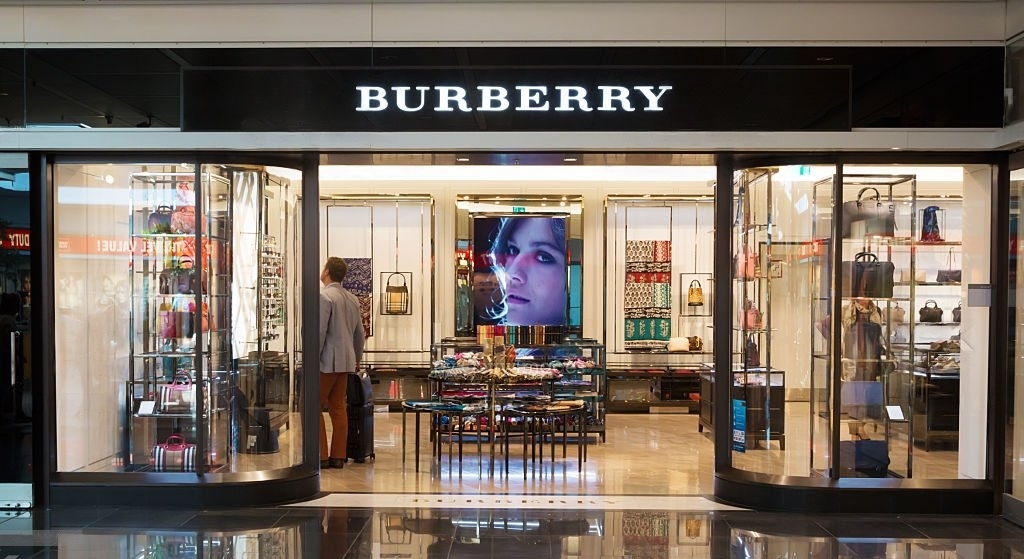 Founded by Thomas Burberry in 1856, Burberry has long been a beloved brand not only for its outstanding fragrances but for its rich history and authenticity throughout decades of production.
Initially known for its outdoor apparel, Burberry quickly gained a reputation for its innovative and practical designs.
In 1879, Thomas Burberry invented gabardine, a durable and waterproof fabric, which became the cornerstone of the brand's iconic trench coat—the same trench coat that would later be adopted as a symbol of timeless elegance and sophistication.
Throughout the years, Burberry's commitment to quality and craftsmanship earned the brand a loyal following, including British military officers during World War I who wore the iconic trench coat in the trenches.
In the 1920s, Burberry's checkered pattern, now famously known as the "Haymarket Check" or "Burberry Check," was introduced and became synonymous with the brand's signature style.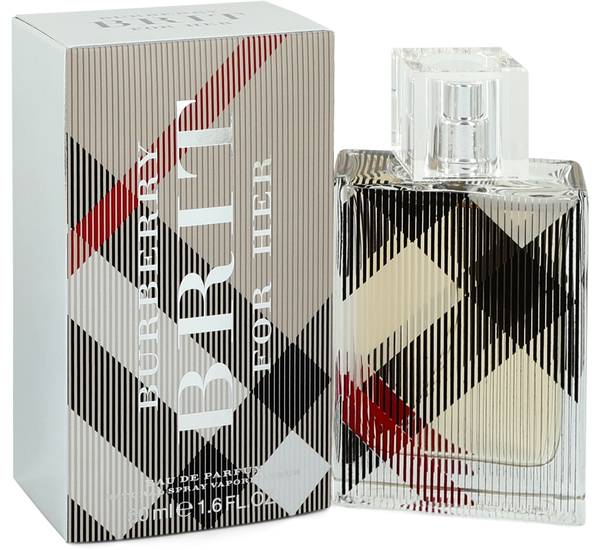 Woman's
Burberry Brit Perfume
Burberry Brit for Her: a modern, candied floral fragrance, blending English irony, dignity, and gourmand freshness. Perfect for your signature scent.
Shop now
Today, Burberry continues to stand as a symbol of British heritage and modern luxury, with its timeless designs and now its timeless fragrances, capturing the hearts of fashion and perfume enthusiasts worldwide.
Though Burberry fragrances are known for their elegance and versatility, I most appreciate them for their versatility and how I can wear any one of the scents for casual, everyday use as well as evening events and special occasions.
But the real question remains…can I choose a Burberry perfume as my favorite?
For me, this is a hard choice.
Even though I can easily wear any one of my favorite Burberry scents with a number of my different outfits and to many different events, they all have their own unique qualities that stand out for me and make me appreciate each fragrance for its uniqueness.
With that said, here is an idea of some of the qualities that stand out with each of my favorite Burberry scents.
Burberry Her
One of the most classic Burberry scents has to be Burberry Her, a fragrance that is soft and sweet, reminding me of carefree and vibrant moments that exude a sense of youthful energy and playfulness.
With its fruity and floral notes, Burberry Her is perfect for those sunny days spent exploring the city, surrounded by friends and laughter but can also transition easily to a summer dinner on the terrace or a concert in the park.
And though the top notes of Burberry Her are lighter and airier than some of the others, it is still an ideal fragrance for those crisp fall days and cooler winter nights.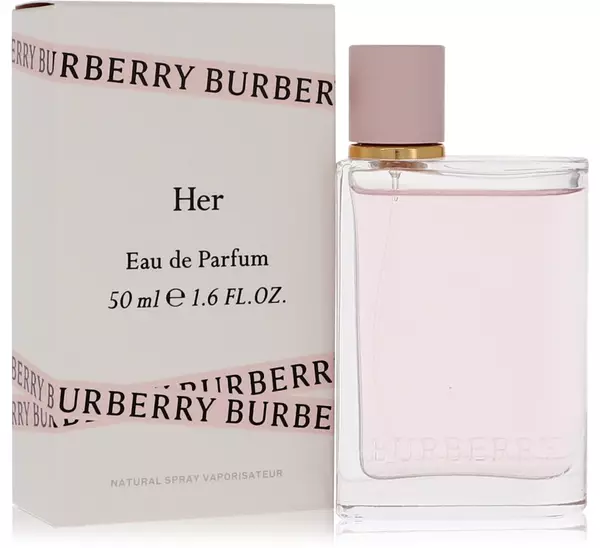 Burberry Brit Rhythm
Then there's Burberry Brit Rhythm, a powerful perfume for women everywhere who want to feel their souls ignited and their rebellious spirits released.
Burberry Brit Rhythm was inspired by the live music scene and is designed for a night out in the heart of a city, where its long lasting woody and cedar base note scent will accompany you through an evening full of adventure, mystery, and possibilities.
And with top notes of basil, verbena, cardamom, and juniper berries, Burberry Brit Rhythm can also be an ideal scent to take you to the workplace and on daytime ventures as well.
Burberry London for Women
When I want to embrace my inner elegance and sophistication, Burberry London for Women is the obvious choice.
Its blend of honeysuckle, peony, and jasmine takes me on a journey through enchanting English gardens and evokes a sense of timeless charm and grace.
This fragrance is perfect for my more formal occasions or those times when I want to exude a sense of timeless allure with perhaps just a hint of mystery.
Burberry Touch
For the times that my most feminine self wants to come out, I turn to my Burberry Touch eau de parfum spray.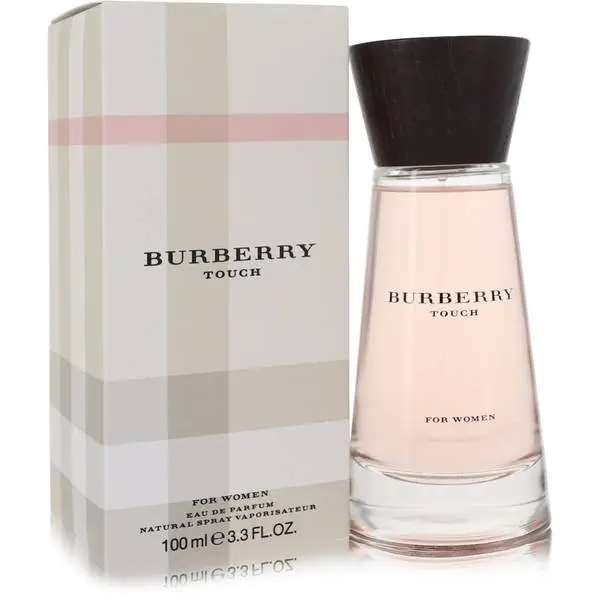 This glorious fragrance features top and mid notes that are predominantly fruity and floral like Burberry Her, with a slightly more subtle scent that is long lasting, but more subdued.
The aromas of citrus and rose give Burberry Touch a soft femininity, while the deep base notes of vanilla, oakmoss, and cedar add in a subtle warmth that speaks to me in a delicate way.
Burberry Touch is a scent I can wear for an intimate evening as easily as I can spray it on before a Sunday brunch. When it comes to versatility, Burberry Touch is an easy choice.
Burberry Body
For my most cozy and intimate moments, I turn to Burberry Body.
Burberry Body is a spellbinding scent that wraps me in a warm and sensual embrace with its notes of vanilla, tonka bean, musk, and sandalwood.
And whether I use the eau de toilette or eau de parfum spray, from the moment it touches my skin Burberry Body honestly feels like I'm wearing a cashmere sweater, enveloping me in feelings of cozy comfort and intimacy.
My Burberry Blush
Though I said I don't play favorites with my fragrances, I may just have the tiniest of soft spots tucked away for My Burberry Blush, a scent that probably speaks to my true essence more than any of the others.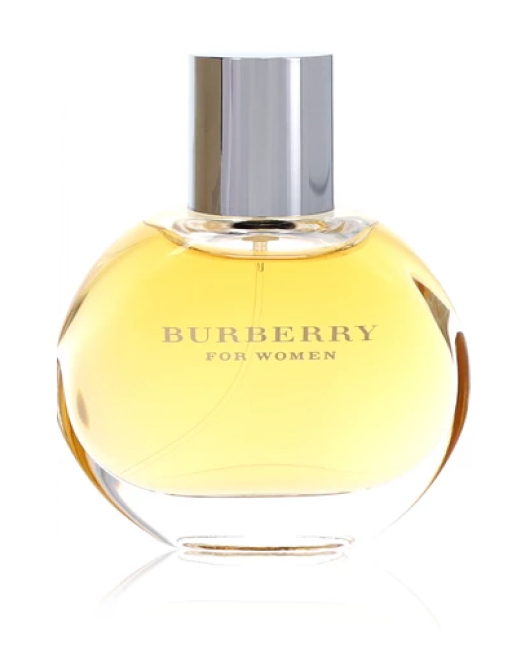 Woman's
Burberry Perfume
Burberry's fruity floral perfume, launched in 1995 by Michel Almairac, remains a timeless classic worldwide.
Shop now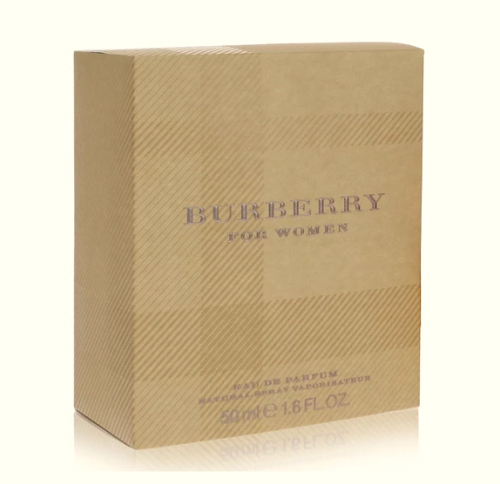 With its top notes of pomegranate and lemon combined with the middle notes of green apple, geranium, and rose petals, this is a fragrance that seems to transcend all the others, while also having hints of each one mixed into its bottle.
My Burberry Blush is the most versatile of all my Burberry perfumes. Never has a day or evening occasion passed that someone didn't ask me about my scent when I was wearing My Burberry Blush.
This cologne is as fresh as it is intense, and is as sophisticated as it is sexy.
If you are looking for only one Burberry eau de parfum to purchase, you could never be disappointed with My Burberry Blush.
Which Burberry Perfume is Right for You?
In the end, choosing a favorite Burberry perfume feels almost impossible because each one has a special place in my heart.
Like a carefully curated wardrobe or a set of hand-selected accessories, each Burberry scent represents a different facet of my personality and complements the many moods and occasions that life continues to bring my way.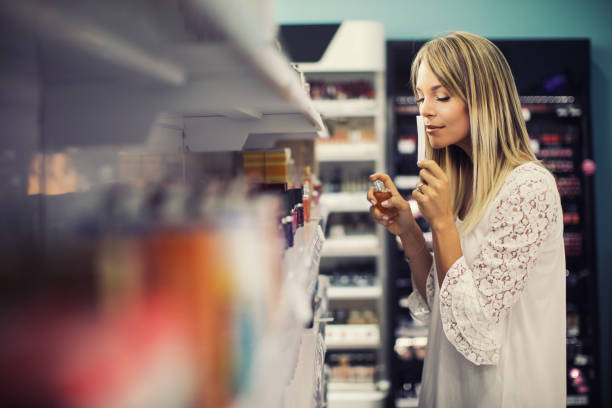 Burberry perfumes have given me a collection of fragrances that allows me to express myself, celebrate my individuality, and embrace every moment with a touch of elegance and sophistication.
With Burberry perfume, women everywhere will have the freedom to find the unique scent that speaks to who they truly are.
And, if a woman is like me, she'll find that one Burberry scent may not be enough!
I may never be able to choose just one favorite Burberry perfume, but that's perfectly fine with me.
Thanks to Burberry, there's a scent for every mood, every moment, and each new chapter of my life.
Feeling like trying a specific
scent

today?
Subscribe via Email
Get the best of FragranceX delivered straight to your inbox