Jun 10, 2023
|
3 min Read
Polo Cologne: How a Legendary Scent Lasted 40 Years
In the world of designer fragrances, four decades is an incredibly long lifespan. But Ralph Lauren's Polo Eau de Toilette – often simply called Polo Cologne – has done exactly that. It's been passed down through generations of men's cologne connoisseurs, and still charms young men and women every day. Some have even called it the "quintessential American male" scent.
How is this possible? In an era where flash-in-the-pan colognes come and go in mere months, how does Ralph Lauren's Polo Cologne continue to win fanatical admirers?
Polo Cologne: The Roots of an Iconic Fragrance
Before we answer that question, a little background. Polo Eau de Toilette was released in 1978 by Carlos Benaïm, who is now regarded by many as America's greatest living perfumer. Mr. Benaïm was born and raised in Tangiers, Morocco. And certainly, it seems, his North African roots have inspired his brilliant work: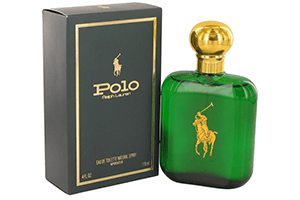 "I use all my memories of smells from Morocco, because we had all these orange flowers around. We had the forest that smells like pine trees, and mimosas, and all those things. The sea and all that stuff is in your memory, and then eventually, when you are working, somehow it finds its way into what you do."
Whatever magic Mr. Benaïm has poured into his labor, this much cannot be disputed: His work has been wildly successful. Currently, he holds the position of Master Perfumer at the prestigious International Flavors and Fragrances (IFF). He has also won a Lifetime Achievement Award from the American Society of Perfumers, soon followed by the Perfumer of the Year award from the Fragrance Foundation. Mr. Benaïm is responsible for countless iconic fragrances from luxury brands and designers including Calvin Klein, Diana Vreeland, Elizabeth Taylor, Giorgio Armani, Sana Jardin, Yves Saint-Laurent, and more.
But back in 1978, Mr. Benaïm wasn't the world-famous perfumer he is today. He was a young upstart, whose passion for bold, experimental scents was yet to "stretch the noses" of fragrance enthusiasts worldwide. So how exactly did he concoct such an enduring cologne for Ralph Lauren?
Polo Cologne: A Chypre for the Ages
The first thing to note about Ralph Lauren's Polo Eau de Toilette is that it is a chypre. The chypre is a family of fragrances which is, according to Perfume Society cofounder Josephine Fairley, "widely acknowledged as the most sophisticated (and beautiful) of fragrance families."
The chypre family is full of warm, dry, mossy scents with notes of citrus, labdanum, and bergamot. They come in both deeply masculine and stirringly feminine varieties. Chypres are almost invariably musky with touches of woodiness, which gives them a sensual, animal character. Quite often patchouli is in the mix, as well. (And Polo cologne, as we'll see, is no exception here.)
Chypres first made their way onto the main stage in 1917 with the release of a wildly popular perfume from François Coty. Then again in 1947, they made a splash with the release of a very floral chypre from Christian Dior. But at this point, it's certainly safe to say that Polo Eau de Toilette is one of the most famous and enduring chypres of the last century.
The Incredible Staying Power of Polo Cologne
So now that we've learned a little about how and why Ralph Lauren's Polo Cologne was developed, let's talk about the scent itself. What exactly is the magic of this iconic fragrance?
The first thing to note is that Polo Cologne is unapologetically masculine. With its rich base notes of leather, tobacco, patchouli, and oakmoss, this cologne speaks in a deep, resonant voice. And while it's quite at home in a modern office or upscale restaurant, Polo Cologne evokes a sort of brawn that you might also expect in a machine shop or poker den.
But make no mistake – the classic masculinity of Polo Cologne isn't a heavy or stubborn one. The aforementioned base notes are counterbalanced by a brilliant, vibrant opening of basil, artemisia, vetiver, and thyme. And tying the scent together, you'll note a refreshing spice of clove, coriander, and cumin.
So to return to our original question: Why is Ralph Lauren's Polo Eau de Toilette such an enduring fragrance? Because, simply put, this blend of sultry aromatics speaks to us. In it, generations of cologne connoisseurs have found their iconic scent of strength, elegance, and tradition. If men are still wearing cologne in another 40 years, you can expect to find Ralph Lauren's Polo Eau de Toilette on their shelves.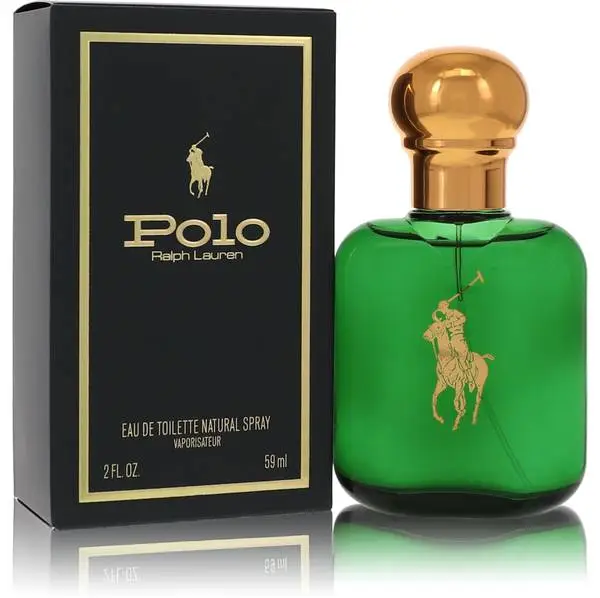 Subscribe via Email
Get the best of FragranceX delivered straight to your inbox