Jul 11, 2023
|
1 min Read
Master Perfumer Olivier Pescheux Dies at 57 After Fighting Against a Long Disease
Master Perfumer Olivier Pescheux died Monday, July 10 in Paris at the age of 57 after "fighting against a long disease," stated in a statement released by the fragrance house Givaudan on Tuesday morning. 
"We are deeply saddened by the loss of Olivier Pescheux. He has not only been the architect of many of the most beautiful and iconic fragrances of the industry, but also an adored person, dedicated to his art and committed to mentor the upcoming generation of perfumers," Gilles Andrier, CEO of Givaudan
Oriol Segui, head of fine fragrances Europe, stated that Pescheux "immensely contributed to shape today and tomorrow's perfumery."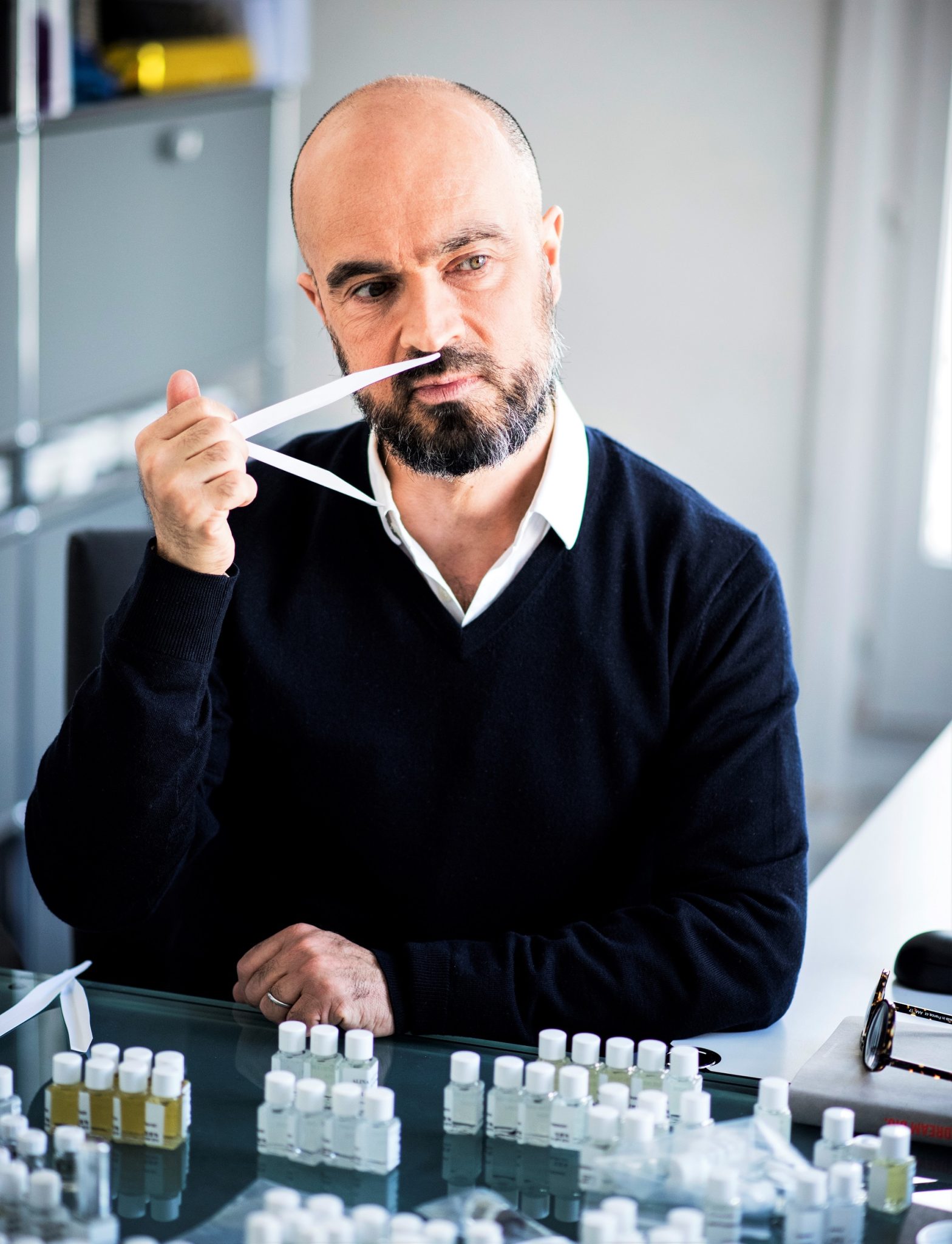 Olivier Pescheux's Career in Perfumery
Olivier Pescheux was born in Paris in 1966. He graduated from ISIPCA and started his career in perfumery in 1990 by joining Payan Bertrand in Bangkok, a manufacturing facility for natural aromatic raw materials and compositions for the perfume industry. In 1992, he returned to Paris and joined the perfume house Annick Goutal, before moving to Kao Corporation, a chemical and cosmetics company. In 1998 he joined Givaudan, where he continued to help create iconic fragrances for the remainder of his career.
Fragrance Accomplishments
Olivier Pescheux was a renowned and award-winning perfumer, known for some of his most famous fragrances, including Paco Rabanne 1 Million, Eau Moheli, Eau des Sens, Fleur de Peau and other fragrances from brands like Versace, Montblanc, Yohji Yamamoto and Comme Des Garcons to name a few. 
Paco Rabanne's 1 Million was voted as one of the 100 greatest fragrances of all time. Pescheux's vision behind the Diptyque 34 Collection helped win it the "Home Collection of the Year" at the Fragrance Foundation Awards in 2019.
"Givaudan offers his family, relatives and friends its deepest condolences and also fully supports the community of its perfumers, that we know are particularly saddened at this difficult time," concluded the statement.
FragranceX will continue to honor Pescheux and all of the iconic fragrances he has given to the world of perfumery.
Subscribe via Email
Get the best of FragranceX delivered straight to your inbox