Here's How Your Skin Chemistry Changes the Way Perfume Smells.
Have you ever smelled a perfume in a store or smelled it on someone else and absolutely loved it, but then hated the way it smelled on you? You're not alone there. Fragrances smell a whole lot different on those little white paper strips they use in department stores. Why does it smell different on your skin? All those little white strips of paper are all created the same way. Your skin? It's completely unique to you.
If you're wondering why perfume smells different on everyone, it all boils down to one thing – biology.
Here's Why Perfume Smells Different on Everyone
The pH of your skin
The pH level of the skin can indeed have an impact on the way a perfume smells. The pH level refers to the acidity or alkalinity of a substance, and it can vary among individuals depending on nutrition and lifestyle. The natural pH level of the skin is slightly acidic, usually below 5.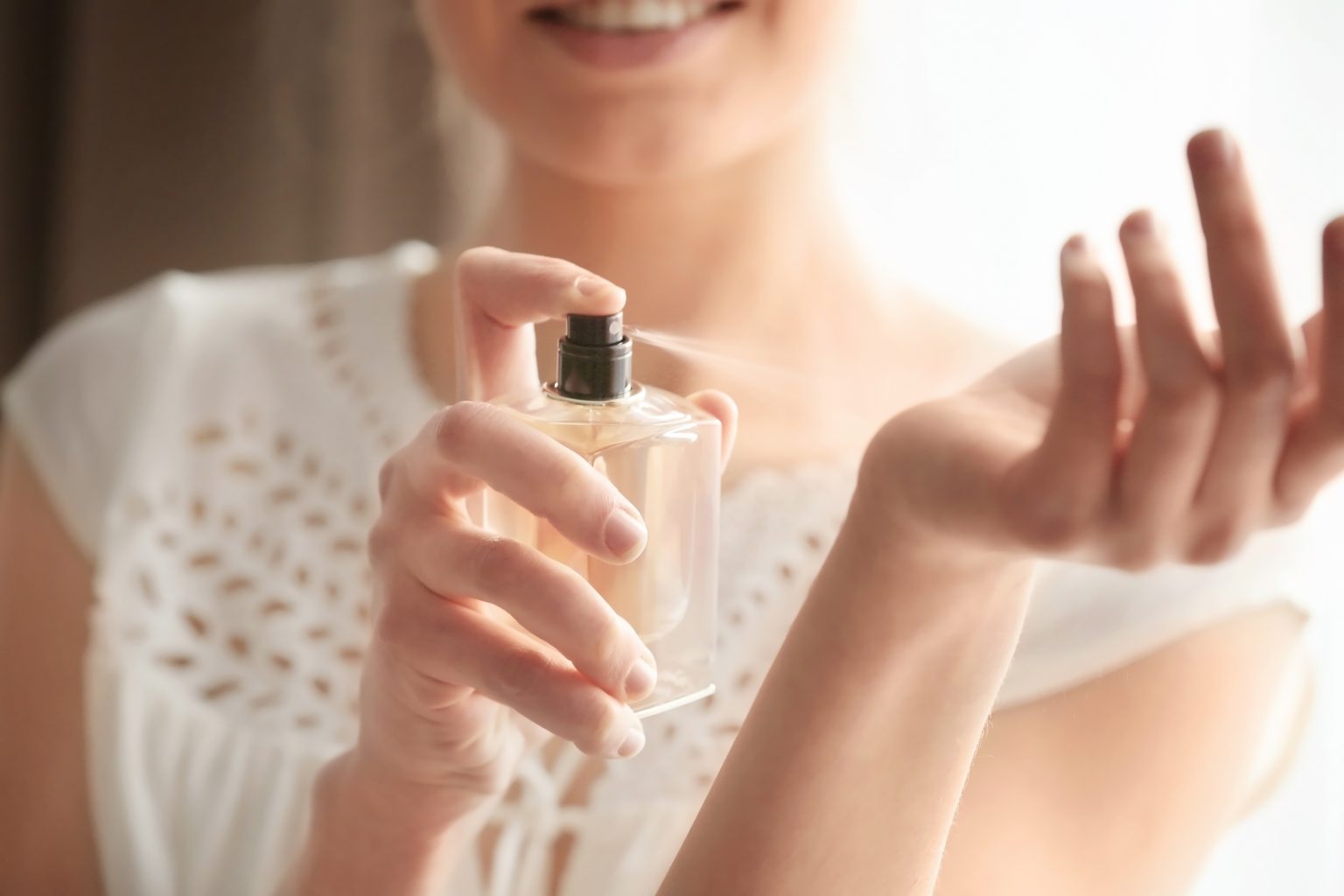 When a perfume is applied to the skin, the fragrance compounds in the perfume interact with the natural oils and chemicals present on the skin's surface, within the sebum, or "hydrolipidic film." Your sebum is a mixture mainly of water, sweat and lipids.
Certain fragrance ingredients may be more sensitive to pH changes than others. For example, some floral notes may become more pronounced and vibrant in an acidic environment, while others may be subdued or altered. The same perfume can therefore have different nuances and olfactory characteristics when applied to skin with different pH levels.
"I have been spritzing people with scent for over 20 years and smelling their skins afterwards, and have noted that certain skin types have certain properties when it comes to fragrance." – Michael Donovan.
The condition of your skin
The level of skin hydration or moisture can also influence how a perfume smells on an individual. When the skin is adequately moisturized, it tends to have a smoother, more supple texture. This can affect how fragrance molecules interact with the skin's surface and, in turn, impact the scent of the perfume.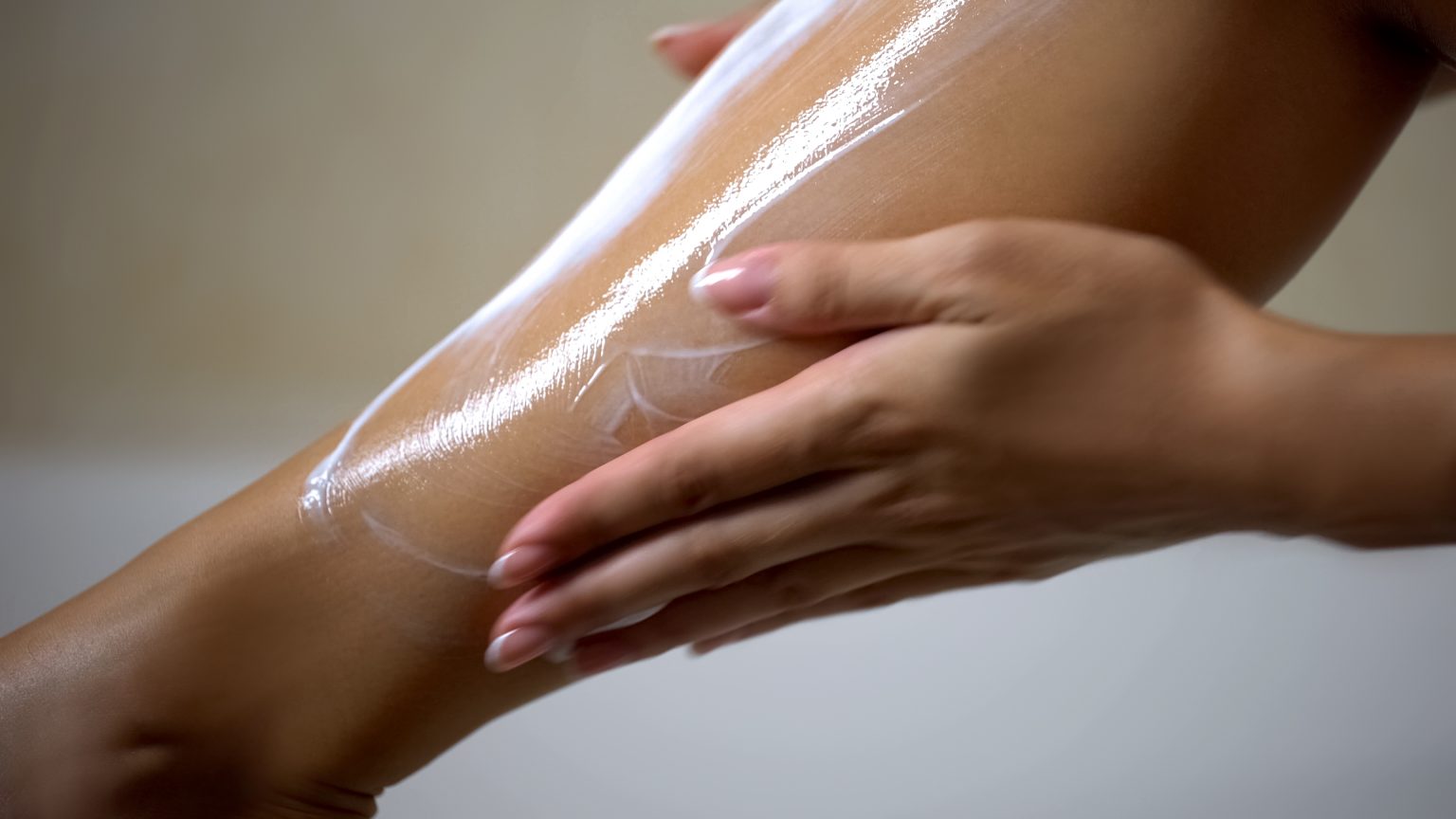 Moisturized skin tends to have a better ability to retain fragrance molecules, allowing them to evaporate more slowly. This slower evaporation rate can lead to a perfume lasting longer on the skin and developing more gradually over time. The scent may also appear more balanced and harmonious as the fragrance notes have a chance to unfold gradually.
In contrast, dry or dehydrated skin has a rougher texture and a weaker ability to retain fragrance molecules. Perfume applied to dry skin may evaporate more quickly, resulting in a shorter-lasting scent experience. The fragrance may also appear sharper or more volatile, as the skin's natural oils and moisture help to mellow and blend the fragrance notes.
Your activity
Physical activity can impact the scent of a person's perfume in several ways. Increased body heat during exercise causes fragrances to evaporate more quickly, intensifying the projection and diffusion of the perfume. Perspiration generated during physical exertion can interact with fragrance molecules on the skin, potentially altering the scent and its development over time. Moreover, the release of natural body odors and pheromones during exercise creates a unique combination with the perfume, resulting in a more personalized and distinct fragrance experience.
To ensure a pleasant scent after physical activity, one can choose perfumes designed for active individuals or opt for lighter, fresher fragrances that are less likely to clash with sweat and body odor. Cleansing the skin after exercise before reapplying perfume can help remove accumulated sweat and body odor, allowing the fragrance to be enjoyed on fresh, clean skin.
Your diet
Diet can impact how a person's perfume smells through various mechanisms. Strongly flavored foods containing volatile compounds, such as garlic or spices, can mix with the perfume's fragrance and create a unique scent combination on the skin. Body chemistry, influenced by diet, can also subtly alter body odor, which may interact with the perfume and modify its overall character. Additionally, maintaining hydration through proper water intake can enhance perfume retention and development on the skin.
Your Own Body Odor Can Actually Complement Your Fragrance
When we think of body odor, we think of it as an entirely bad thing, and we usually want to get rid of it completely. "Body odor" doesn't necessarily mean you smell bad. Despite what most might think, we actually don't need as much help from our perfumes with getting rid of body odor. In fact, one study at Stirling University by Dr. Craig Roberts explains that our natural body odor complements the fragrances we wear.
Always Test Out Your Fragrances on Your Skin First
It would be a shame to love a perfume so much on someone else but hate it on you. There's no way to guarantee that a perfume will smell exactly the same on two different people. I mean, you wouldn't change your entire life around, change your diet, your activities, and so forth, just to smell like someone else, would you?
That's why it's important to test out your fragrances! Don't just snag a few sample paper blotters from the store and stick them in your purse. Actually give yourself a little spritz and give it a day to decide if you really love it.
Have you heard of a new scent and want to try it out? Or do you know what you love and want additional savings? Grab some FragranceX coupons to save even more on already discounted perfumes and colognes!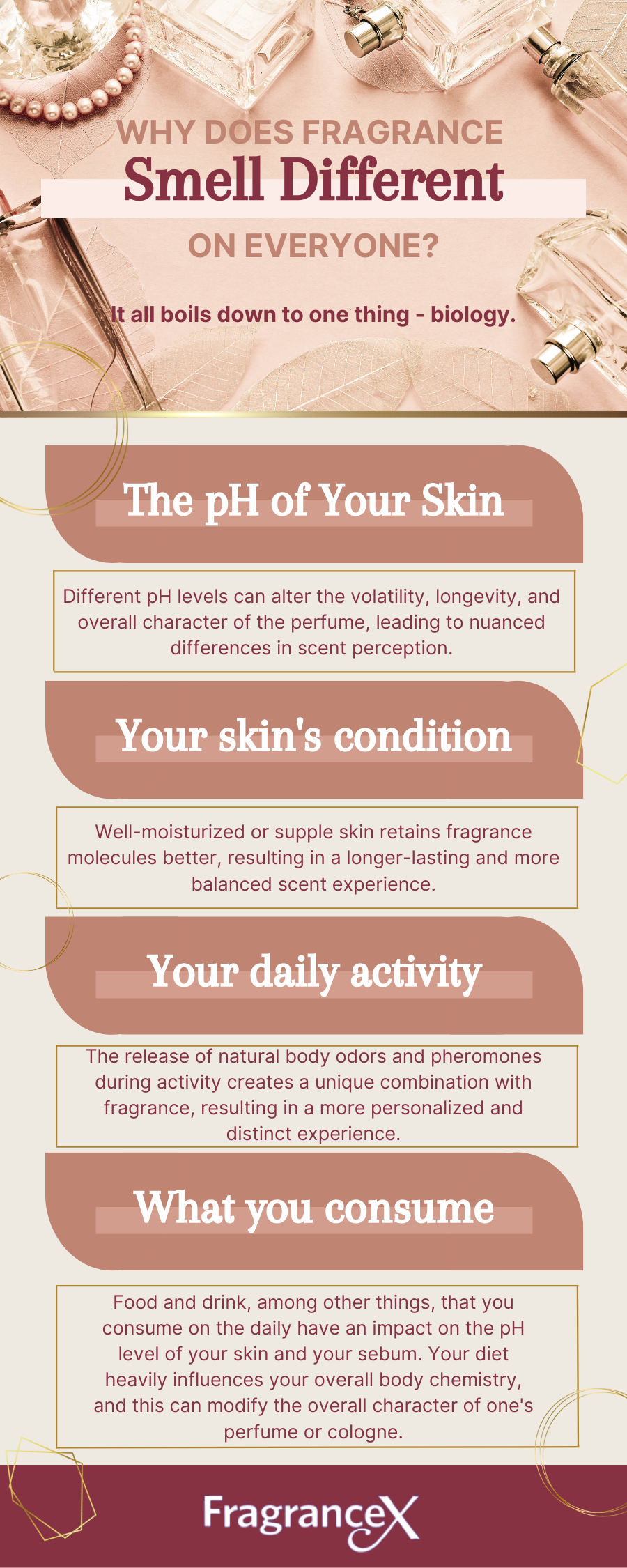 Subscribe via Email
Get the best of FragranceX delivered straight to your inbox