Oct 19, 2020
|
5 min Read
How To Make Scented Greeting Cards With Your Own Signature Scent (+ Free Printables!)
Scented cards might seem like a very romantic and slightly old fashioned gesture — like a love letter, covered in perfume, being shipped to a fiance stationed overseas. However, that doesn't mean scented cards have to be limited to something so intimate!
Imagine sending out holiday cards that smell like evergreen or peppermint. What about a postcard from your island vacation that smells like the tropics? Maybe even a picture of your freshly blooming garden paired with the lingering smell of gardenia or jasmine. 
Decorative elements, photographs and even music are a great addition to cards to make them more special, but scents may be the final touch to make the card that much more memorable. In fact, scents have a greater ability to bring up an emotional memory in a person than only seeing a picture or hearing a voice. That said, adding a scent to a greeting card can take the gesture to a whole new level!
The History of Scented Letters
As you may have guessed, scenting cards and letters isn't a new trend. It was popularized in the earlier Victorian period when lightly tinted and scented paper was fashionable and used mostly by women.
Flash forward a few decades later to the First World War, when writing to loved ones was incredibly popular. To make the letter more personal, many women would spritz on their signature perfume to remind their soldier of being back home in their arms. Soldiers would keep these letters in a small box so they could revisit them and have the familiar scent of their loved one waft through the air every time they opened it.
Scented cards have a very meaningful history which can still be continued today as both a timeless and unique gesture!
How To Make Scented Cards
Now that we've sold you on the idea of scenting your cards, check out this step-by-step guide to scent your greeting cards and make them extra special.
What You'll Need:
Card or stationary 

Cotton balls

Airtight container (like a plastic bag or tupperware) 

Your choice of essential oils or perfume
Step 1
: Place Card in Airtight Container
Place your card or stationary in an airtight container like a plastic bag. Make sure the container is big enough to hold your card and seal it tight. For an added touch, you can add your envelope into the container as well!
Step 2
: Add Your Scent To a Cotton Ball
Place 5–10 drops of essential oil or a few spritzes of a classic perfume on a cotton ball. You can also create your own essential oil blend to use for your signature scent.
Step 3
: Place Scented Cotton Ball in Container
Place the scented cotton ball in the container with the card or stationary. Make sure the damp cotton isn't directly touching the card or paper to avoid any oil staining. If need be, you could add a piece of cardstock to create a barrier between the cotton and the card.
Step 4
: Leave Overnight
Seal the container and leave the card with the scented cotton ball for at least 12 hours. For a stronger scent, you can leave it for a few days. The scent should last up to 2 weeks.
How To Make Your Own Signature Scent With Essential Oils
If you don't want to stick to just one scent, making your own signature scent is easy and fun! If you are in need of some inspiration, check out some of these essential oil blends to find the perfect scent to pair with your seasonal card. 
Cinnamon Twist
Pining for the cozy smell of fall? This scent of cinnamon and citrus is the perfect way to incorporate the ambience of Autumn into your greeting cards.
3 drops of cinnamon oil

3 drops of wild orange oil

3 drops of clove oil
Match this signature essential blend with this downloadable Autumn greeting card!

Winter Forest
Mimic the scent of walking through an evergreen forest with this musky–earthy blend of oils that will make your cards smell like a Christmas tree.
3 drops of douglas fir

3 drops of clove

3 drops of cedarwood
Home For The Holidays
Capture the spirit of the holidays with this festive blend of peppermint and spice that will make your greeting cards stand out from the rest!
3 drops of peppermint oil

3 drops of cassia oil

3 drops of cyprus oil
This scent would match perfectly with this downloadable Happy Holidays greeting card!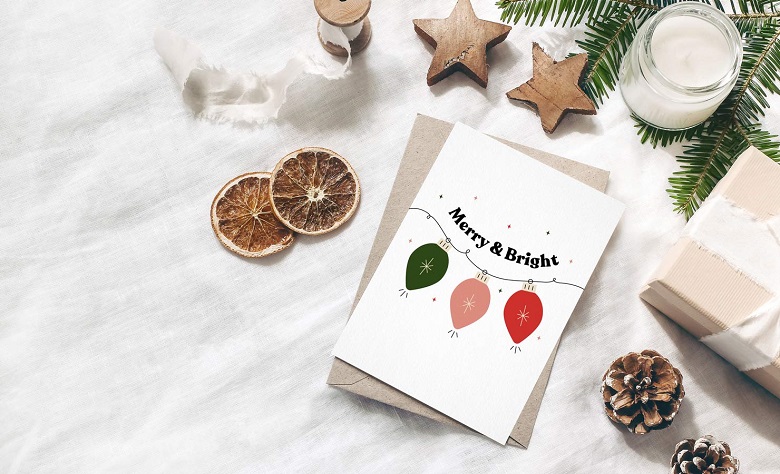 Hello Spring
Replicate the smell of a freshly blooming garden with this blend of floral essential oils that is both sweet and tranquilizing. 
3 drops of lavender oil 

3 drops of

ylang-ylang

oil

3 drops of jasmine oil
Fresh Citrus 
The smell of fresh citrus gives off an energetic and vibrant atmosphere that is perfect to pair with a birthday card or warm seasonal greeting.
3 drops of lemon oil

3 drops of tangerine oil

3 drops of grapefruit oil
Summer Vacation
Carry the sweet smell of summer with this fresh and invigorating blend of oils that will make your cards remind you of warm sunshine.
3 drops of wild orange oil

3 drops of ginger oil

3 drops of ylang-ylang oil
Pair this scent with this downloadable summer vacation inspired greeting card to send to your friends and family!

Match Your Scent With The Perfect Seasonal Card
Now that you've got a scent in mind, time to pick out the perfect seasonal card to pair with it.
Fall Greeting Cards
With Halloween, Thanksgiving and the overall excitement of crisper air and colorful leaves, there's plenty of reasons to send a greeting card in the fall season. For those who love the "spooky season", check out this cute "Hey Boo" greeting card to send to your other spooky season loving friends!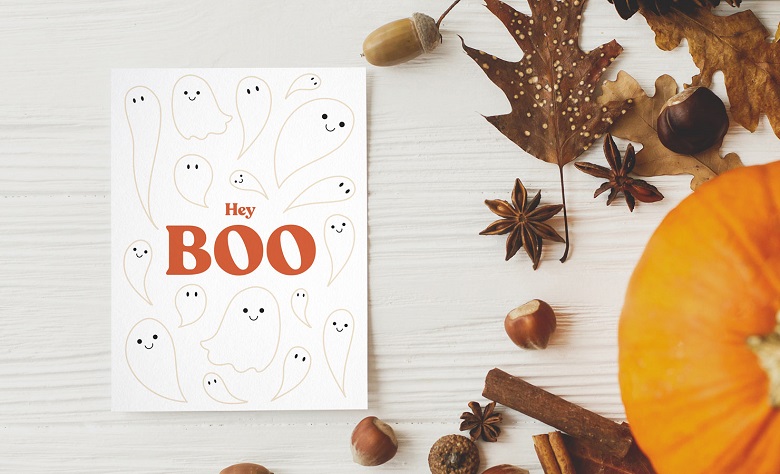 Winter Greeting Cards
The winter time is the most popular season to exchange greetings due to the holidays. The holidays are a great time to send wishes and updates to friends and family, but it's not limited to just that! When the post holiday blues hit, send out this friendly "Thinking of You" greeting to remind the ones you love just how much they mean to you.

Spring Greeting Cards
Spring is a time of change and rebirth. There is plenty to celebrate when the snow starts to melt, the flowers begin to bloom and the sun starts to feel warmer. Welcome this change in season by sending your loved ones a floral scented spring greetings to brighten up their day!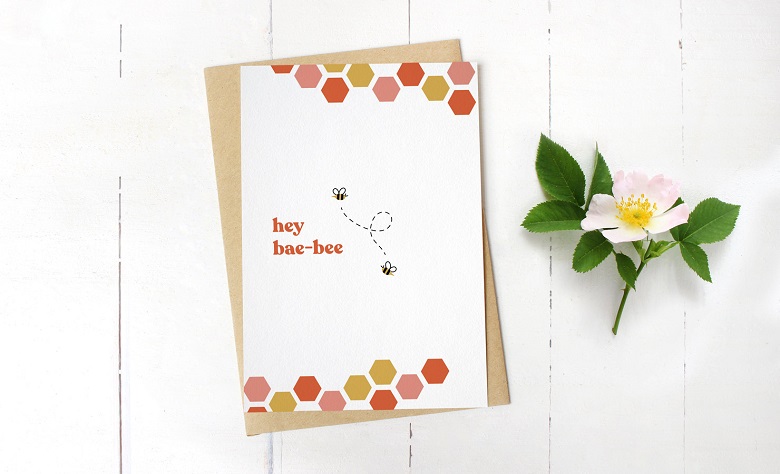 Summer Greeting Cards
When the summer season hits, that's the cue for pool parties, beach days and family vacations. Make summer days that much more fun with a fruity scented summer greeting card to invite your friends to the next backyard barbecue or just to 'brighten' their day.

Greeting cards are a great way to remind someone you are thinking about them, but pairing it with a signature scent makes the gesture that much more special. Whether you decide to send one off during the holiday season or for no reason in particular, don't forget to scent them with your favorite essential oils or your go-to signature scent from our discount perfume section!
Sources: Psychology Today | Hoban Cards
Subscribe via Email
Get the best of FragranceX delivered straight to your inbox