Aug 14, 2020
|
6 min Read
What Does Ylang-Ylang Smell Like?
If we asked you to describe what ylang-ylang smells like with ten seconds on the clock, how well would you do? It's okay if you barely get a word out, the proper description of this scent has been evading even the most professional waft-and-sniffers for years. Ylang-ylang smells like other tropical and exotic scents in that it's heady, a little spicy and slightly floral with a memorable sweetness.
There's a reason the sweet smell of ylang-ylang can be found on the ingredient list of many top selling perfumes and essential oils. The delicate fragrance blends incredibly well with other oriental and floral scents, and as an oil takes center-stage in the practice of aromatherapy. It's no wonder this ancient scent has been making recent waves within the perfume industry worldwide.
What is Ylang-Ylang?

Sure it smells good, but what exactly is ylang-ylang? And how do you even pronounce it? Well, before ylang-ylang (pronounced EE-lang EE-lang) goes through the process of becoming a perfume or an essential oil, it lives out its fragrant youth as a yellow star-shaped flower. This flower is found on the tropical Cananga tree, native to India, the Philippines, Malaysia and other countries surrounding the Indian Ocean.
Though ylang-ylang looks and smells gorgeous, we need to be careful about where we use it. If you have a pet, you might want to keep the exotic scent far away from your home as it's considered toxic to our furry friends. So if you're a dog or cat parent looking for a fragrance to add to your diffuser, we recommend doing some extra research on the best essential oils for pets beforehand.
Ylang-Ylang Scent Benefits

Long before diffusers and eau de parfum bottles made contact with the liquidized flower, ylang-ylang was stealing the show as a natural remedy. Healers in the Philippines used the oil as a way to treat infected bites, burns and cuts. Victorian England enjoyed it as the main ingredient in Macassar oil, a hair pomade made in the Molucca Islands. Today, the oil can be found as the centerpiece within the relaxing practice of aromatherapy.
Please consult with your doctor before using ylang-ylang oil as a home remedy if you have any questions.
Anti-Anxiety
In aromatherapy settings, the smell of ylang-ylang oil soothes tension, anxiety, stress, sleepiness and sadness. Studies have also found that when people smell ylang-ylang while having a panic attack, it calms their rapid heartbeats, reduces their blood pressure, and eases shock. Pair it with a nice massage and it's as if all your troubles melt away.
Hair Growth
Ylang-ylang has been known to both balance out and regulate the production of oil in both your hair and skin. Incorporating the fragrant oil into your hair oil blend and rubbing it onto your scalp stimulates your hair follicles and encourages hair growth! The scent's calming effects also play a major role, as stress levels can also affect your hair's health.
Mood Elevation
When submerged within the smell of a diffused ylang-ylang oil, it's impossible to not be happy. The sweetness of the smell is known to bring people out of a depression funk as well as elevating someone's bad mood.
Aphrodisiac
Speaking of elevating moods, ylang-ylang oil's scent is also said to affect emotional balance and hormonal systems. In fact, ylang-ylang is believed to be the most powerful essential oil aphrodisiac as it affects sexual energy and creates an air of sensuality. Basically, ylang-ylang smells like a good time!
Five Best Ylang-Ylang Scented Perfumes
So now that we know that the smell of ylang-ylang is basically a magical potion for all things positivity, how soon can we spray the fragrance all over ourselves? Don't worry, we've got you covered with this list of our top five ylang-ylang perfumes.
1. Pure Xs Perfume by Paco Rabanne
Price: $69.99 for 2.7oz
Launched in 2018, this long lasting fragrance is both sweet and savory. The perfume is presented in a sculptured bottle with a golden serpent wrapped around the top.
Top notes: Coconut, vanilla, peach
Heart notes: Ylang-ylang, popcorn, orange blossom
Base notes: Amberwood, sandalwood, white musk
2. Nina Perfume by Nina Ricci
Price: $58.45 for 2.7oz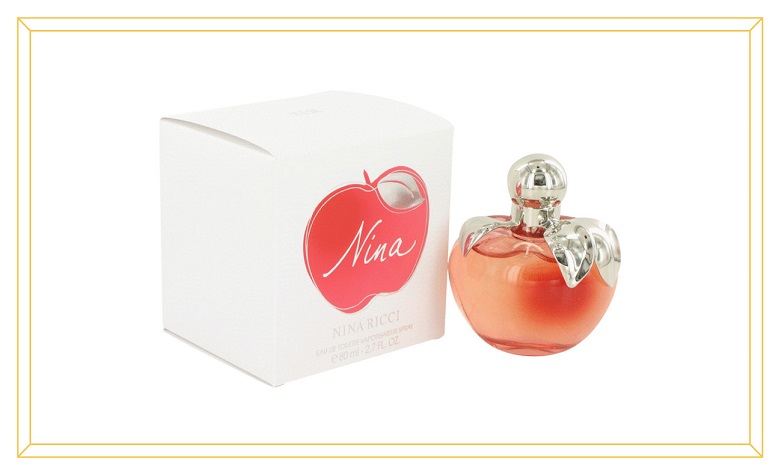 Classic, sensual and powerful, Nina Perfume by Nina Ricci was released in 1987 and is still a date-night staple to this day.
Top notes: Orange blossom, basil, peach
Heart notes: Ylang-ylang, West Indian bay, jasmine
Base notes: Sandalwood, oakmoss, patchouli
3. Nicole Miller Perfume by Nicole Miller
Price: $21.16 for 3.4oz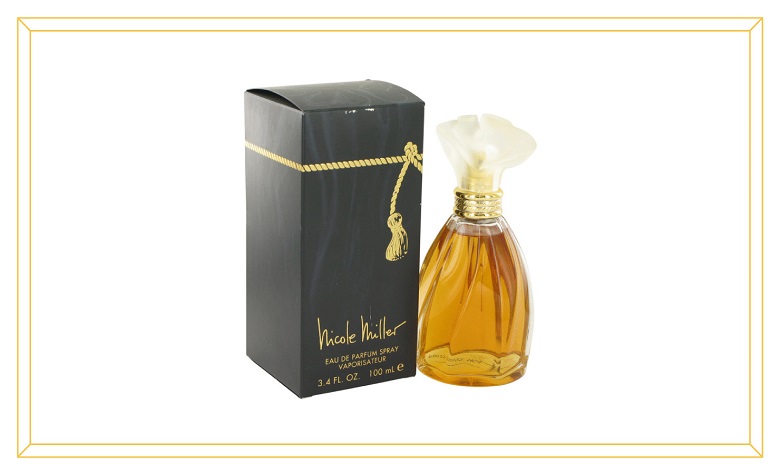 Developed in 1993, Nicole Miller collaborated with Xavier Renard to create her sweet and spicy namesake fragrance.
Top notes: Peach, plum, coriander
Heart notes: Tuberose, ylang-ylang, orchid
Base notes: Vanilla, amber, cedar
4. Songes Perfume by Annick Goutal
Price: $119.99 for 3.4oz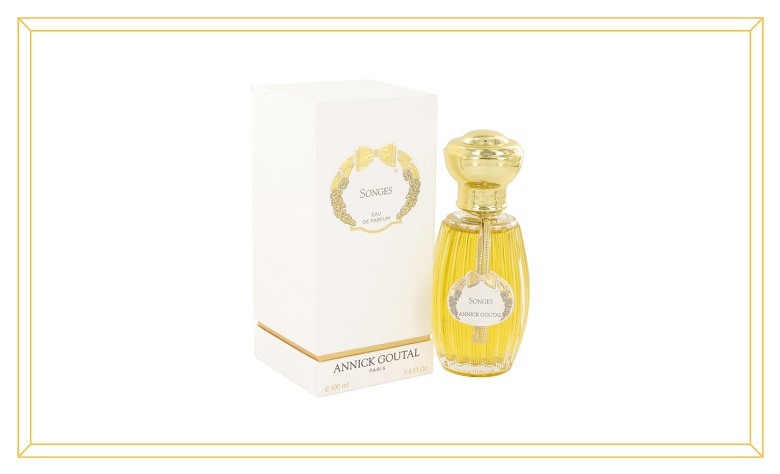 Emulating the smell of tropical flowers at sunset, this 2006 perfume is an amorous mix of floral and woody accords.
Top notes: Jasmine, daisy, rose
Heart notes: Frangipani, tiare, ylang-ylang
Base notes: Vanilla, sandalwood, amber
5. Chanel No. 5 Perfume by Chanel
Price: $135 for 2.5oz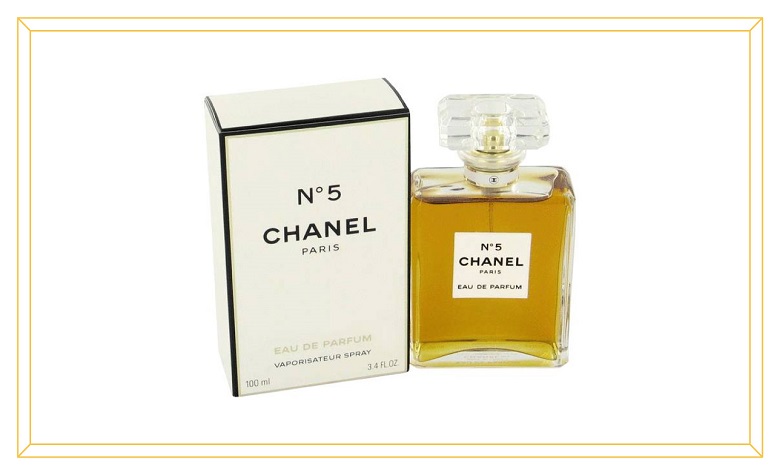 We saved the best for last! Released to the world in 1921, Chanel No. 5 was considered a favorite of the great Marilyn Monroe. Sophisticated and delicate, this fragrance is still the best-selling perfume world wide.
Top notes: Ylang-ylang, bergamot, lemon
Heart notes: Rose, lily-of -the-valley, jasmine
Base notes: Amber, patchouli, sandalwood
Five Best Ylang-Ylang Scented Colognes

Don't worry boys, we haven't forgotten about you. There's plenty of intoxicating ylang-ylang colognes to go around. To get you started, here's a list of the top five.
1. Amouage Silver Cologne by Amouage
Price: $203.60 for 3.4oz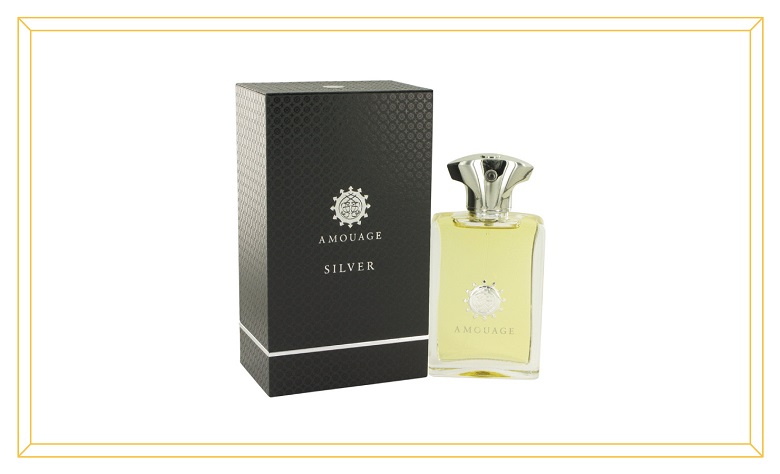 This fragrance for the sophisticated yet adventurous man was officially launched in 2002. This cologne flawlessly executes being woody and floral without overpowering the senses.
Top notes: Bergamot, mandarin orange, plum
Heart notes: Rose, ylang-ylang, jasmine
Base notes: Incense, vetiver, patchouli
2. Eau D'hadrien Cologne by Annick Goutal
Price: $98.77 for 3.4oz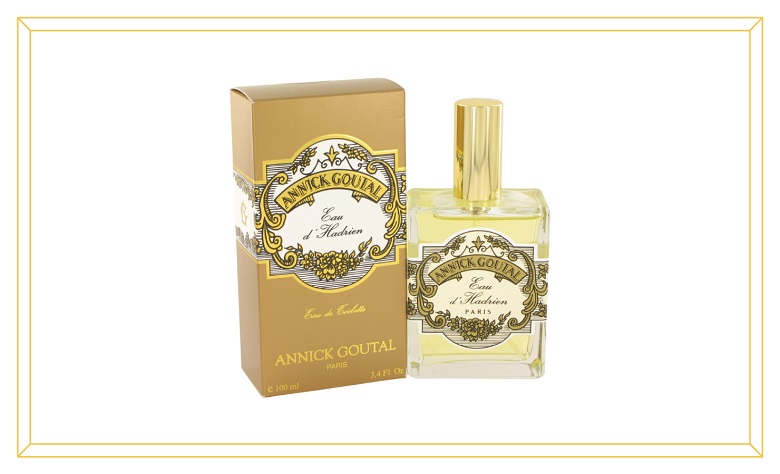 Who says you have to pick between a scent that's refined and one that's more masculine? With Annick Goutal's Eau D'hadrien Cologne released in 1981, you get the best of both worlds. Not to mention, this fragrance is the 2008 winner of the FiFi Award Hall of Fame!
Top notes: Grapefruit, lemon, mandarin orange
Heart notes: Ylang-ylang, aldehydes
Base notes: Cypress
3. Acqua Di Parma Colonia Assoluta Cologne by Acqua Di Parma
Price: $119.99 for 3.4oz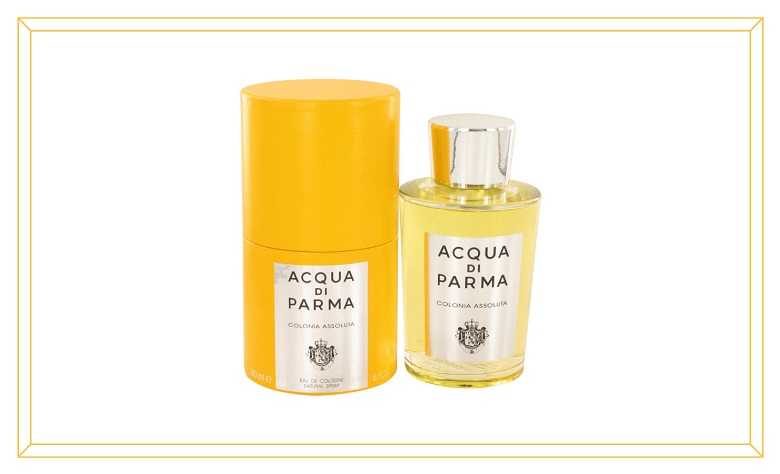 This unisex cologne breaks down gender barriers one spritz at a time. Released in 2003 from Italian perfume house Acqua di Parma, the cologne has hints of citrus and light floral notes, making it perfect for everyday use.
Top notes: Lemon, bergamot, orange
Heart notes: Jasmine, ylang-ylang, chocolate
Base notes: Patchouli, cedarwood, oakmoss
4. Virgin Island Water Cologne by Creed
Price: $292.31 for 3.4oz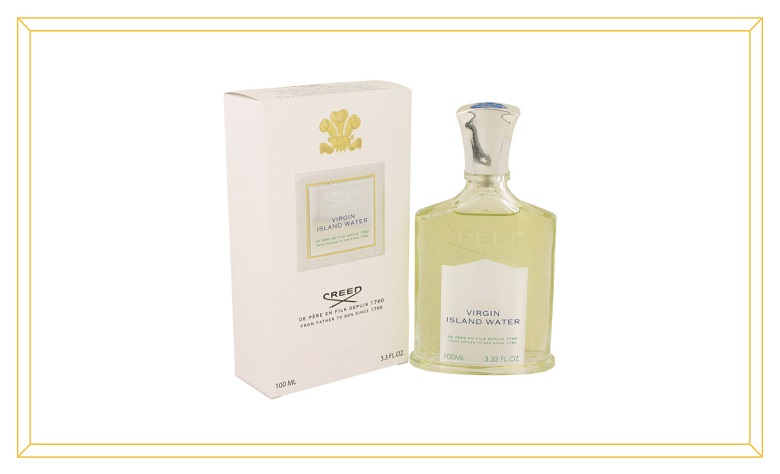 Bright and refreshing, this 2007 cologne transports the wearer immediately to the oceanfront of tropics.
Top notes: White bergamot, Sicilian mandarin, Jamaican lime
Heart notes: Ylang-ylang, hibiscus, ginger
Base notes: Sugar cane, white rum, musk
5. Tahitian Waters Cologne by English Laundry
Price: $82.79 for 3.4oz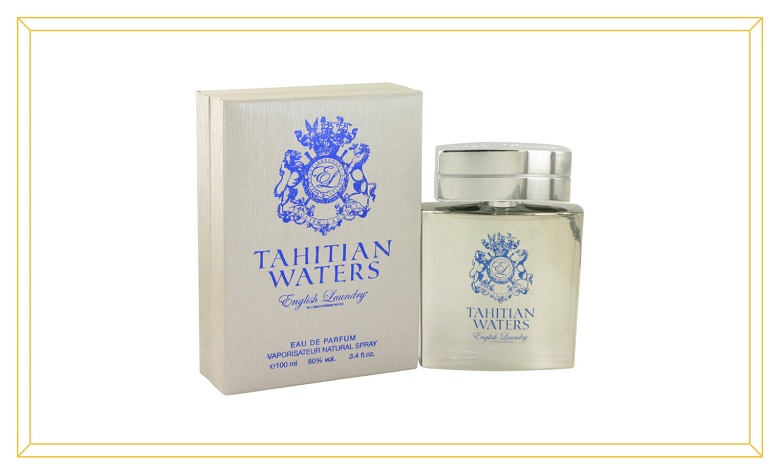 Floral and fruity belongs to the boys, as proven by English Laundry in 2013. This sweet yet masculine cologne is the perfect complement to any spring and summer time day wear.
Top notes: Bergamot, lime, orange
Heart notes: Jasmine, ylang-ylang
Base notes: Cedar, brown sugar
If you become somewhat of a collector of all things that smell of ylang-ylang after today, we won't blame you. A connoisseur has to start somewhere, so go check out our supply of discount perfumes and get that ylang-ylang menagerie started!
Sources: New Directions Aromatics | The Healthy | Atlantic Institute and Aromatherapy
Subscribe via Email
Get the best of FragranceX delivered straight to your inbox