May 20, 2021
|
16 min Read
25 Best Summer Perfumes for 2022
Summer is a time to let your hair down, step out in nature, and feel the lightness around you. It's also the perfect opportunity to make memories with family and friends, and a freeing invitation to try new fragrances. 
But which summer perfume is best for you? Follow along to find your perfect summer fragrance!
What Perfume is Best for Summer?
Your favorite oriental fragrance that's lovely for chilly winter days may begin to seem cloying as the weather warms. Winter fragrances are like cashmere shawls. They're cozy, but in summer, you stash them lovingly away and bring forward airy, flowy fabrics in pastels and bright florals. The best summer perfumes are similar, blending memory and seasonality.
Look for fresh, aromatic, soft florals for summer, avoiding strong fragrance notes that intensify with heat. Reserve sweet scents for snowy times, since warm weather amplifies sweet molecules. Notes like clean marine and aromatics (mint, ginger, and lavender) pair best with longer days and sultry nights. Other summer notes include soft roses, jasmine, orange blossom, lily of the valley, and zesty citrus (bergamot, lemon, and mandarin). Don't forget the tangy fruits like lychee, pear, blackcurrant, and berries.
Why Should we Wear Perfumes in Summer?
The most obvious reason to love summer perfumes is that we sweat more in the warmer months. But a good, fresh perfume wears like a well-fitting dress or that comfy pair of denims, making you feel better in your skin. Also, heat and humidity lead to sweating, which makes a scent fade faster. That means summer fragrances must be longer lasting.
Let's dive into the best summer scents. We've sifted through the classics and new arrivals to create this curated list of the 25 best summer perfumes on the shelf. They're designed to lift your mood and give you a summery vibe with every spritz. Whether you're a beach girl or a mountain baby, you'll find more than one entry that makes a welcome addition to your fragrance closet.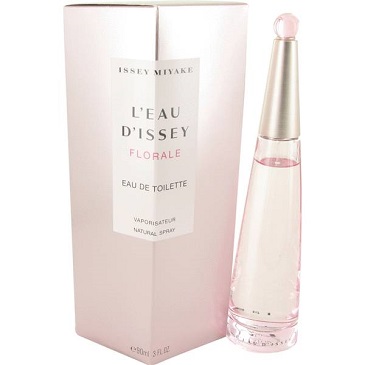 L'Eau d'Issey Florale by Issey Miyake is a modern and more floral variation of the original L'Eau d'Issey. This delightful summer fragrance blooms with notes of rose and lily of water at the top. It stays true to the core values of the original — to smell like freshly-showered skin. With mandarin in the heart and white woods in the base, this is a quiet composition that lingers on the skin discreetly. Yet every time you move your hands, you get a feeling of a faint breeze through wild roses near a pristine mountain spring.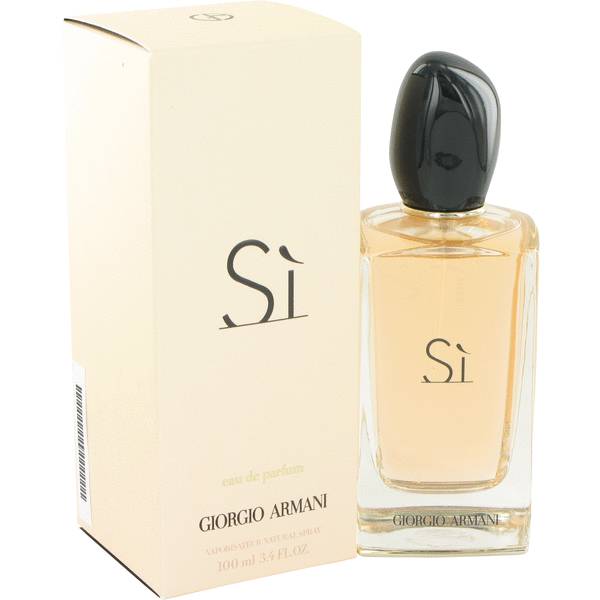 If you like your fragrances floral with a hint (only a hint) of sweet, then you can't go wrong with this classic. Giorgio Armani Si is feminine, sophisticated, luxurious, and long lasting, with an elegant presence that can't be ignored. With notes of mandarin, freesia, may rose, vanilla, and patchouli, this is a perfectly-balanced feminine summer fragrance. The presence of mandarin gives it a serene freshness that works for the daytime. Woody and ambroxan tones lend a hint of sensuality, ideal for a cozy dinner date. When you want a bit of everything and are unwilling to compromise, that's the spirit of "Si."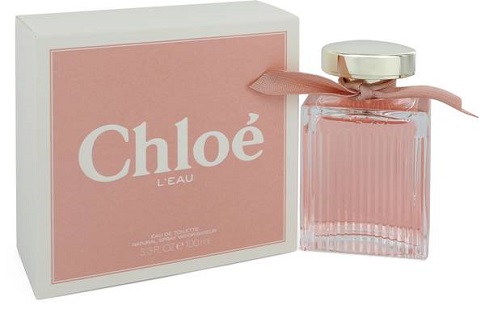 This is one of the lightest florals you'll discover. Rather than a full-bodied sweet rose, it suggests a bud just blooming at the daybreak. It's a citrusy floral with a touch of wood. Lychee, rose, and grapefruit in the top notes, giving it an instantly refreshing character. Lychee is a favorite element of summer fragrances because it lends a burst of sour freshness that pairs well with hot and humid temperatures. In the heart of this watery floral fragrance are damask rose and magnolia, followed by oakmoss, amber, and woody cedar in the base. Chloe L'eau perfume is a must-have if you like soft, earthy florals.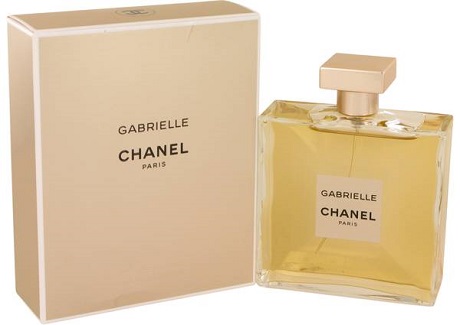 This is the scent of a golden, calm summer day captured in a bottle. Gabrielle Chanel is a serene walk in an enchanted forest, sprinkled with white flowers and fragrant woods. It's deceptively unassuming at the first whiff, but wait a few minutes and its simplicity will stir you. With notes of jasmine, ylang-ylang, tuberose, and orange blossom, this fragrance softly makes its presence felt. If being subtly elegant is your style, then this is one choice you won't regret. The vial is exquisitely thin and light, making you feel like you can touch the heart of this mysterious, fresh perfume.
For more great Coco Chanel fragrances, check out our Best Chanel Perfumes Guide.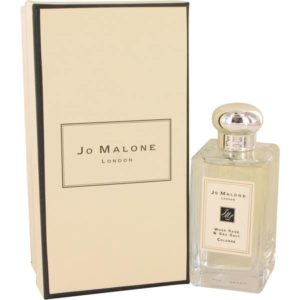 Sea Salt and Wood Sage by Jo Malone is one of the underrated classics that work for both women and men. It's one of the few best summer perfumes when you don't want notes of spices, flowers, woods, or fruits. Sea Salt is the right choice when you want the skin to smell like skin on vacation. Composed of ambrette seeds, sea salt, sage, red algae, and grapefruit, this one is a stalwart choice for those who like to smell distinct. If you're looking for an escape to a quiet beach, to feel the salt breeze on your face as your toes dig into the white sands, home in on to this freeing scent.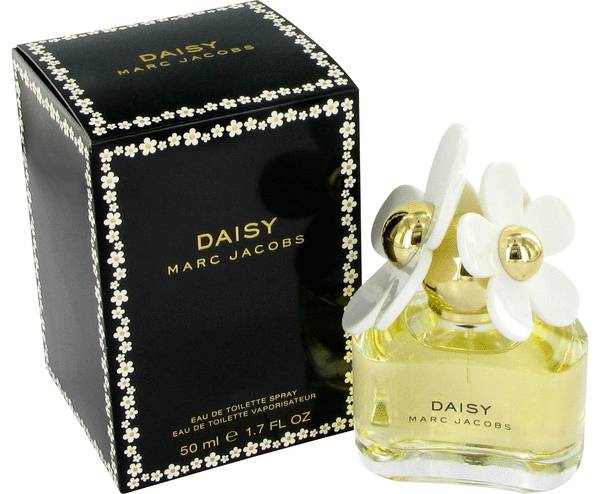 The Daisy family has grown over the years, with each summer bringing a new flanker. Yet the original's popularity remains untouched. Daisy by Marc Jacobs is a popular selection for lovers of all things floral. Eve the bottle delights, with an iconic flower cap. The Daisy spirit is young, carefree and untamed, captured by undertones of violet leaves, red grapefruit, and wild strawberries. It's the classic fruity-floral composition, led by the jasmine in the heart note. The woody feel of white woods and musk sets off the sweetness of the berries and vanilla.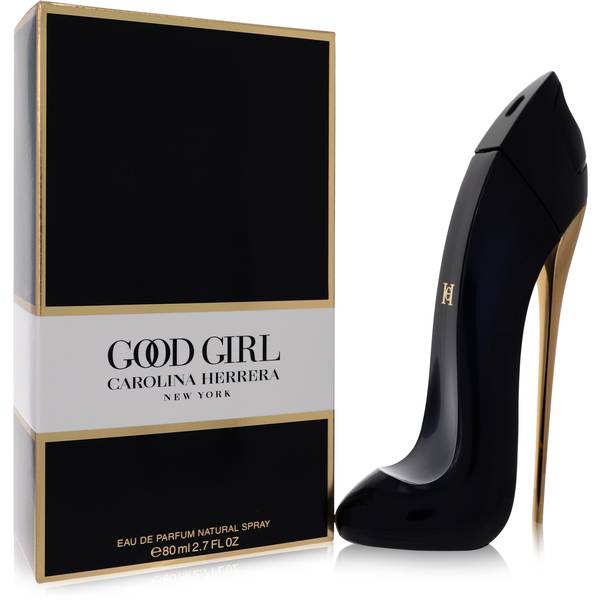 This Carolina Herrera perfume is one of the most versatile designer fragrances of the last decade, in a distinct stiletto-shaped bottle. If you love collecting scents, you cannot miss this. A departure from the norm, Good Girl opens with notes of almond and coffee, along with bergamot and lemon, giving the fresh citrus a sharp start. The heart is more conventional, with hints of tuberose, Bulgarian roses, orange blossom, and jasmine sambac. The spicy-woody base differentiates this summer fragrance from a classic floral feminine composition. With tonka beans, cacao, vanilla, praline, sandalwood, amber, patchouli, and cinnamon, Good Girl is a punchy, fragrant cocktail. You can use it anywhere, anytime, in any season, but it excels in summer.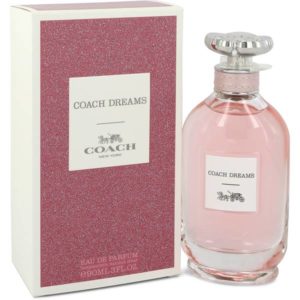 If you want to escape on a fun and adventurous trip without leaving your back garden, give this latest fragrance by Coach a shot. Inspired by the adrenaline rush of a road trip across America, Coach Dreams conveys a bright, woody blend. It opens with pleasing notes of bitter orange and juicy pear. The pear makes this summer scent unique, inviting you to revel in its deeper mysteries. 
A modern classic, Gucci Bloom is the go-to for all who love white florals, especially the whiff of jasmine. Notes of tuberose and Rangoon creeper slowly mellow on the skin, conjuring a wild, exciting trail that makes its presence felt. If you're looking for opulence and grandeur, then Gucci Bloom is one of the best summer perfumes for you. There are many flankers to this one, but the original has a well-worn charm.
This unisex Acqua di Parma fragrance is a gorgeous choice, transporting your senses to the spectacular Amalfi Coast. Bergamot, grapefruit, and lemon give an addictive, refreshing start to this exciting scent. Hints of fig, jasmine, and pink pepper, mixed with musk and cedar, add a pleasant finish. Wear Blu Mediterraneo on the wrists and nape of your neck to leave the winter blues behind. This is a quintessential beach perfume, whether you are headed to the beach or want to bring the beachy vibes back home.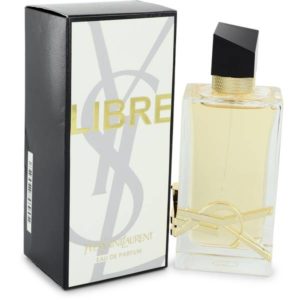 Breezy summer evenings bring the perfect weather to wear this aphrodisiac fragrance by the cult designer house. Libre by Yves Saint Laurent is a sensual perfume with hints of orange blossom, lavender, jasmine, musk, vanilla, and cedar. It's more layered than your everyday beach scent. Libre is for someone looking beyond the feminine florals, who doesn't want to venture into masculine woody territory. For an offbeat summer fragrance, give this one a spritz.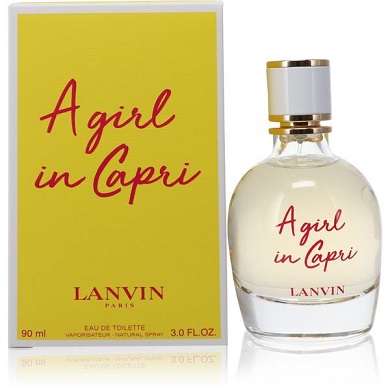 The daring Girl in Capri is not as classic as Lanvin's Eclȧt D'arpȅge, but it can be a refreshing addition to your fragrance closet. Arresting and aromatic, with hints of marine tones, this feminine perfume will appeal if you prefer light, citrusy scents. It's the joyous equivalent of a floral summer dress. The classic clean top note of bergamot blends with gentle grapefruit blossom, amber, and white musk, evoking the carefree pleasure of exploring a gorgeous island in southern Italy.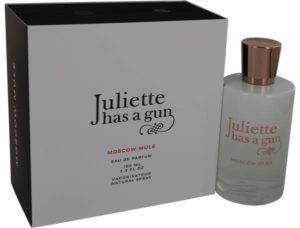 To smell unique but not wild, turn to Juliette Has A Gun — a niche French brand founded by Romano Ricci, great-grandson of the legendary couturier Nina Ricci. If androgynous silhouette is your style and partying hard is your vibe, you'll be floored by the heady notes of Russian vodka, ginger beer and lime juice in this unisex fragrance. Love it or hate it, few can ignore Moscow Mule. Fresh bergamot balances this composition's more unusual features. After hours the strong woody vibe will linger on your skin thanks to a base of amber, musk mallow, and white musk.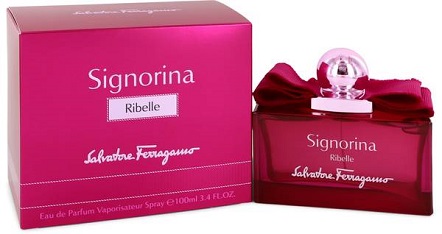 You're not a conformist, but neither are you totally unorthodox. You like to party till the wee hours, and you do it in flamboyant style. The world isn't black and white, but paints itself in fifty shades of pink. Ferragamo's latest addition to the best summer perfumes on the market will match your fun and flirty vibe. With mandarin orange and pink pepper; frangipani and ylang-ylang; vanilla, ice cream, and coconut milk, this composition blends classic ingredients with unexpected twists. The sweet floral and woodsy undertones are hardly audacious, but unmissable. Wear Signorina Ribelle for a brunch or for a sundowner with friends.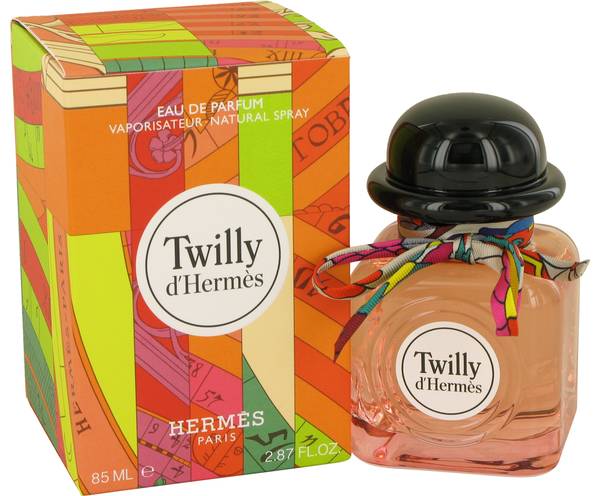 If you only try one fragrance from the house of Hermès, let this be the one. It's the quintessential classic-meets-modern scent. Perfumer Chrisine Nagel put a radical spin on the sophisticated note of tuberose. Finished with ginger and sandalwood, this perfume is a classic, but it won't remind you of antiques. Twilly d'Hermès is a timeless composition you will never outgrow. Though beautiful throughout the year, the sharp tang of ginger makes it best for warmer summer days.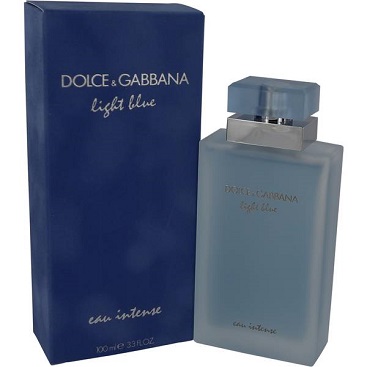 This comfy perfume should be the staple of your summer fragrance closet. Compare it to a pair of blue jeans and white shirt with a free and easy feel. It's basic but beautiful. It makes a thoughtful gift thanks to its stunningly fresh, clean scent with notes of apple, lemon zest, jasmine, and marigold. Light Blue Intense recalls playful, carefree picnics by the beach. Simple, uplifting, and sexy, there's a reason it's been a bestseller for years.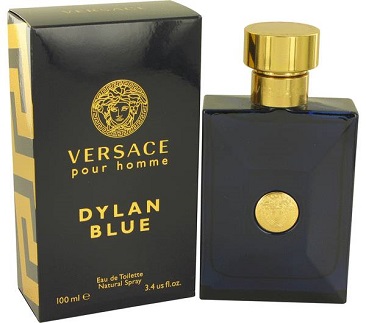 Pour Homme Dylan Blue is one of the best soapy summer colognes for men, yet plenty of women find it equally attractive. It smells like a man fresh from a shave and shower, who made a thoughtful effort to get ready for you. It's a basic clean fragrance for everyday wear that you can share with your partner. This is a playful, citrusy mood with warm notes of water and spice that hold a lot of character. Bergamot, grapefruit, fig leaf, ambroxan, patchouli, and saffron make it reassuringly aquatic.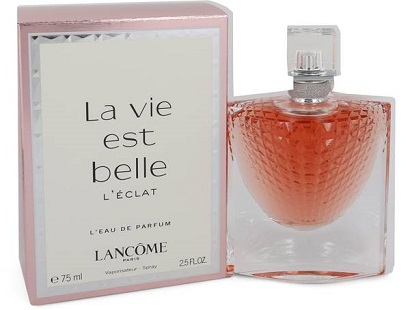 This new olfactive of the classic Lancome La vie est belle smells deliciously sweet with a hint of vanilla in the base notes. La vie est belle l'eclat is a gorgeous summer perfume featuring fresh orange blossom at its leading edge. Not to stray too far afield, it's lovingly anchored in sweet sandalwood. Why do orange blossoms and summer go together? An orange tree gives three precious gifts to the perfume industry. The orange is as prized as the leaves or petit grain with their citrusy green smell. Then there is the orange blossom. Its white flower brings just the right balance of sweet orange nuance with green leaf and floral notes. And don't overlook the faceted glass flacon. Is it possible not to run your fingers over it?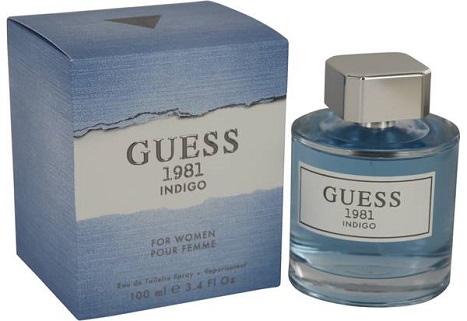 Guess 1981 Indigo is a floral-woody fragrance that channels a casual, fun vibe of outings with your friends on breezy summer days. This is not a common floral bouquet with jasmine and roses. It's completely offbeat, with a blend of fig, sea notes and lilac. In its complex heart is blue lotus, iris, and narcissus. The aromatic base notes are Haitian vetiver, red wine, pinot noir grapes, and Atlas cedar.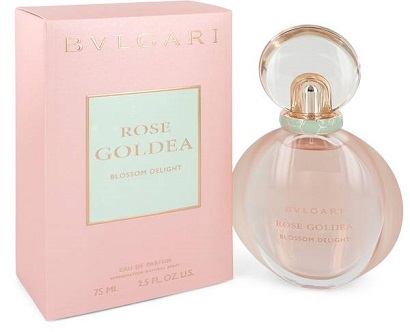 A flanker to the Rose Golden, this is a soft, floral fragrance, led by the presence of red roses, rosebuds, and rose leaf in the heart. Yet Bvlgari's Blossom Delight is founded on the sensuality of musk and amber. It creates a delicious tropical rose smoothie mood, blending notes of fresh papaya, jasmine absolute, and green hits of violet leaf. This is a delicate, sensual scent that's sure to shower you in compliments.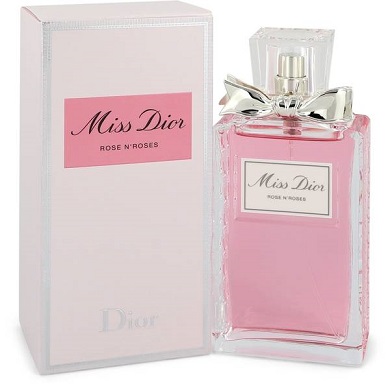 Imagine a bunch of fresh-cut flowers resting near a basket of juicy, delightful fruits. When Grasse rose and Damask rose mingles with undertones of Italian mandarin, geranium leaf, bergamot peel, and musk, the potion is magical. Dior N'roses is a new,luxurious take on the classic Miss Dior. In a now-legendary story, designer Christian Dior asked his perfumer to make a fragrance that smelled like love. This is how Miss Dior was born. Ever since, the Miss Dior family has grown with many flankers to the original. Even if you haven't tried the original, for summer, treat yourself to the contemporary avatar of Roses N'roses.
To learn more about the Miss Dior fragrance line, read on in our Miss Dior Perfume Review.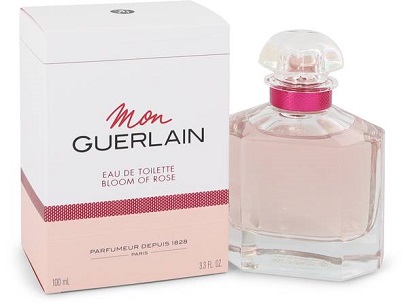 A citrus and floral fragrance for the modern woman, this rose variation of the original Mon Guerlain is a happier, lighter, fresh perfume. Bloom of Rose blends notes of Sambac jasmine, Carla lavender, Bulgarian rose, and Tahitian vanilla with the honeyed sweetness of neroli and the addictive warmth of sandalwood. When it's time to stop and smell the roses on a warm, sunny day, you won't find a better scent.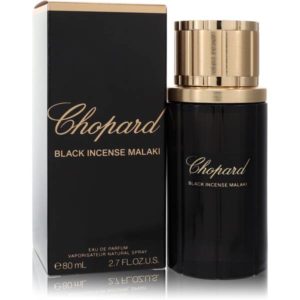 Black Incense by Chopard is not for the faint-hearted, or for those who want to make a pleasing first impression. This scent is for the daring adventurer who relishes the spotlight. It's difficult to be in the same space with it and ignore its notes of silky resins, rich leather, and a mix of spices. Those moods rest on a base of woods, including the intoxicating oud. This is a statement piece you wear to announce your arrival. The rich fusion makes it a bold choice for cozy, romantic summer evenings. Use it when you don't shy away from wearing your heart on your sleeve.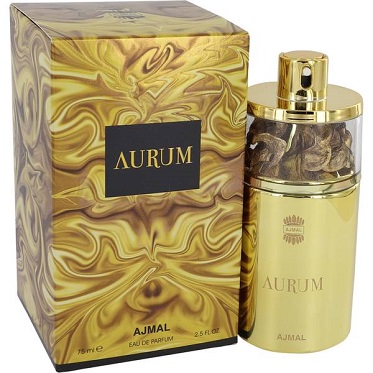 Aurum by Ajmal is a modern floral fruity summer fragrance for women. It opens with uplifting notes of raspberry and lemon — a cheerful whiff to start a summer day on a productive note. White flowers like gardenia, orange blossom, and jasmine give it a light, airy quality. Sensual base tones of vanilla, amber, musk, and wood make it linger on the skin. Ajmal is a 70-year-old legacy brand known for using authentic, high quality ingredients in their perfumes. Though Ajmal is best known for making some of the best oudh-compositions, its modern perfumery range is stunning, too.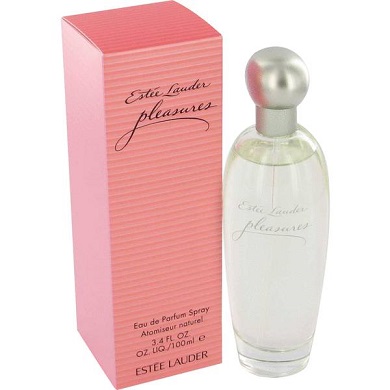 Released in 1995, this cult-favorite remains a best seller for summer day wear, almost like the classic white, flowy dress. It features red berries and pink pepper in the top, giving way to the floral aroma of violet and freesia. The heart of this scent is light and fresh, blooming with notes of rose, peony, lily, and lilac. Its trail pulls in cedar and sandalwood, combined with the warm fullness of patchouli and musk. The earthy-woody base tones in Estee Lauder Pleasures make this fragrance both addictive and universally appealing.
In Conclusion
To find a scent you truly enjoy wearing, you need to delve deeper than the ingredients. Understand the most memorable features of your personality, and the elements you're drawn to. Do you like to keep it subtle, or make a more dramatic entry? Do you prefer the elegance of white florals, or the opulence of full-bodied red roses? Some gravitate to clean, basic fragrances, while others fall in love with playful floral notes. While these guidelines can steer you toward the best summer perfumes, the scent that works best on your skin in summer months is intimately personal.
---
Read on for more top perfume scents: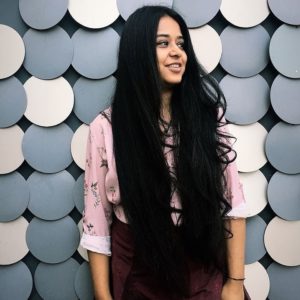 Aparrna Gupta is a renowned beauty & wellness writer and consulting beauty editor, providing content and aesthetic direction to top fragrance brands. She has worked closely with iconic luxury beauty & fragrance brands like Chanel, Estee Lauder, Bulgari, Guerlain, Clarins, Hermès, and Ferragamo. Her articles have been featured in Vogue India, Lifestyle Asia, Grazia, Harper's Bazaar, and Femina.
Check out Aparrna on Instagram for more great fragrance content!
Subscribe via Email
Get the best of FragranceX delivered straight to your inbox