Jul 16, 2021
|
5 min Read
9 Best Montale Perfumes of All Time
Montale is among the hottest fragrance brands of 2022, and for good reason. Despite being relatively new to the scene, its extensive line of luxe perfumes and colognes are highly coveted.
But why is Montale in such high demand? And which Montale fragrance is best for you? Follow along to get the low down on what makes Pierre Montale's signature scents so great, as well as a list of the best Montale fragrances for women and men so that you can get your nose on the luxurious perfume best suited for you.
Best Montale Fragrances for Women and Men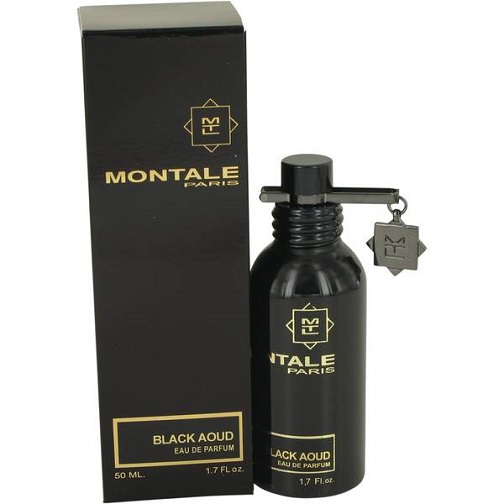 Motale Black Aoud perfume is considered the best true oud fragrance in the collection. There are 1000s of niche, mainstream and designer Ouds on the market and many contain rose, as they are a complementary pairing. Montale Black Aoud is among the strongest Montale perfumes and most popular fragrances around the world as it is the most realistic to Eastern oud perfumes. It opens with a very bright bold rose, which contrasts with the dark woody aroma of oud and patchouli. Montale Black Aoud is a statement maker and is unisex.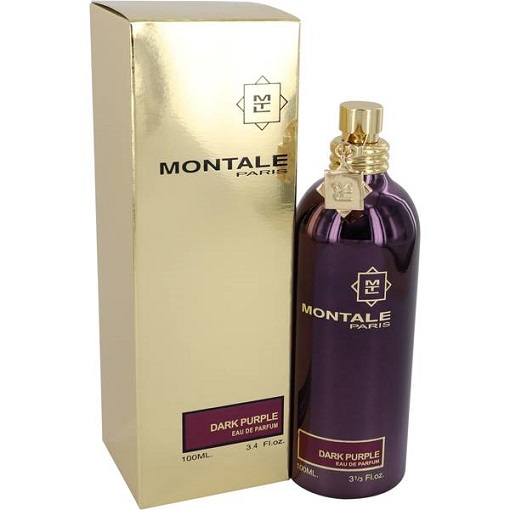 Montale Dark Purple is a vivid, deep rose that has a touch of caramel, but is not overtly sweet. There is a dense, honeyed, woody aroma of an excellent agarwood (another term for oud) rises to meet the rose. Just enough fruit has been added to achieve the coveted "jammy rose" effect. It is a prime example of a deep, purple, sexy rose and one of the top sellers for men and women with all day longevity it is best for evening wear.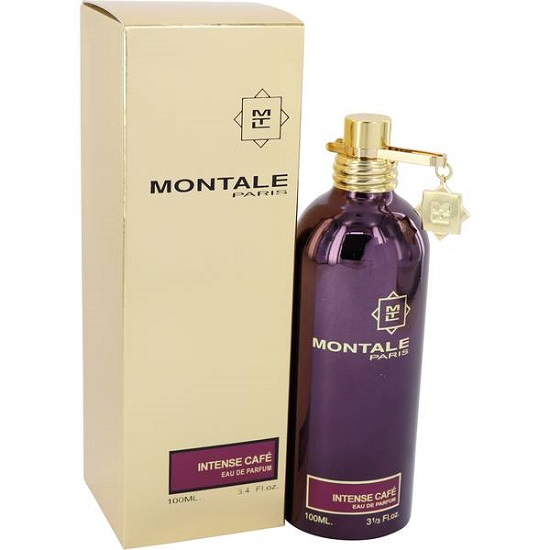 Try some coffee with your rose. Montale Intense Café centers around coffee beans dipped in red roses. Add a pump of vanilla, a swirl of musk and sprinkle some amber and chocolate shavings on top and you have a luscious latte of coffee for your skin.  Suitable for day and evening, Intense Café can be worn by men and women and is best for cooler weather.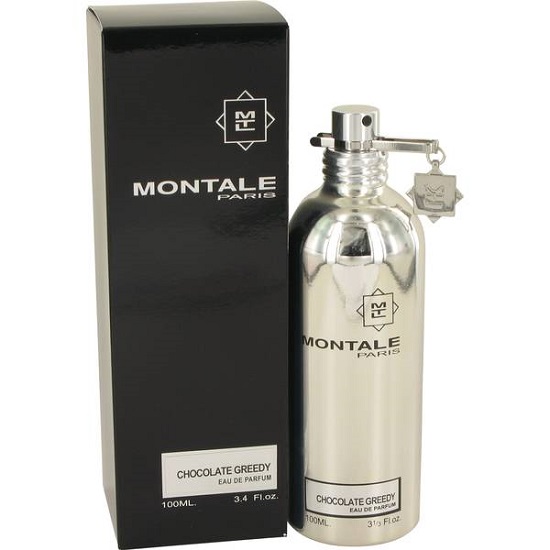 Montale Chocolate Greedy is the darkest chocolate cake in liquid form. It is so rich you think you must have eaten the whole thing but you don't have a stomach ache.  Montale Chocolate Greedy begins with rich vanilla, and a bitter orange that balances then the scent of cocoa from cacao drizzled over a fruity berry cocktail.  Delectable, delicious and delightful Montale Chocolate Greedy is warm, cozy and will please women and men especially in the cooler months.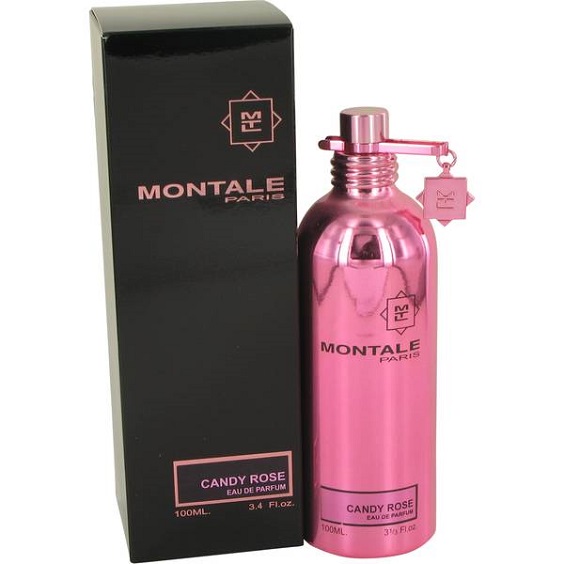 Montale Candy Rose is a sparkly rose fruity floral. Litchi, black currants and raspberry are blended with bold and sweet fragrance notes of the lovely lily of the valley, buoyant bergamot, and a shower of jasmine petals. The metallic bright pink bottle shines as bright as the fragrance. Montale Candy Rose is a flirtatious, bright and youthful aphrodisiac scent and can be worn during all seasons and for all occasions.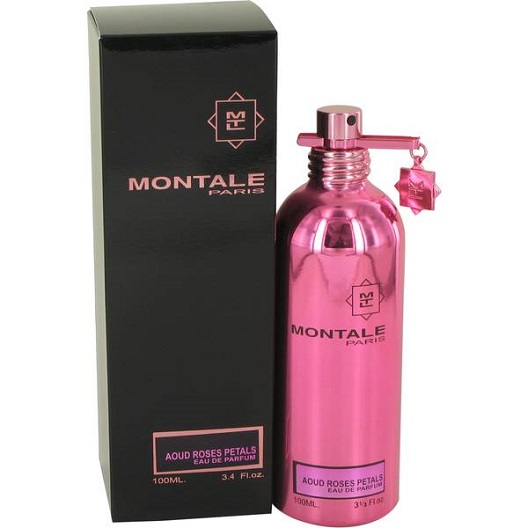 Montale Aoud Rose Petals  is fit for modern day royalty. Smoky, deep, with spicy nuances, the precious oud wood is especially beautiful when blended with roses the Queen of flowers.  Sultry and romantic, it is best worn for evening or special occasions.
Montale Mango Manga is a fruity floral composition centered on mango and ripe orange. Notes of jasmine and ylang-ylang  add femininity but in the base, it turns into a very Montale kind of fragrance as the trademark oud shows up for the final act.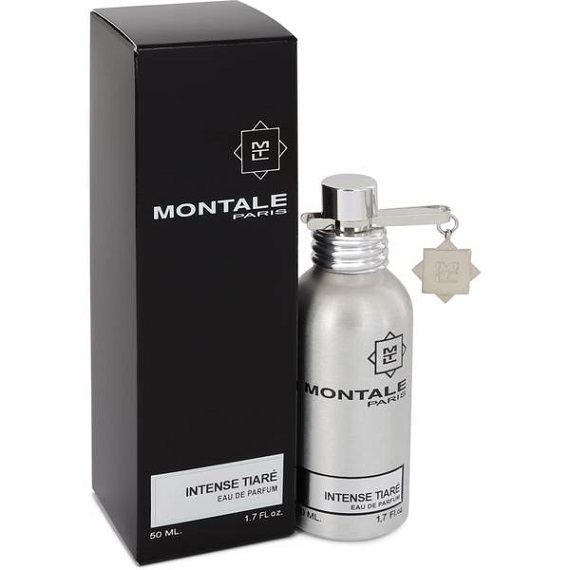 Montale Intense Tiare evokes the sensual sultriness of a tropical paradise with monoi-scented Tiare (a fragrant variety of gardenia) and coconut, as well as notes of creamy ylang ylang, skin musk and sweet vanilla. Best for summer and warm weather wear it is a fragrant vacation not matter the weather.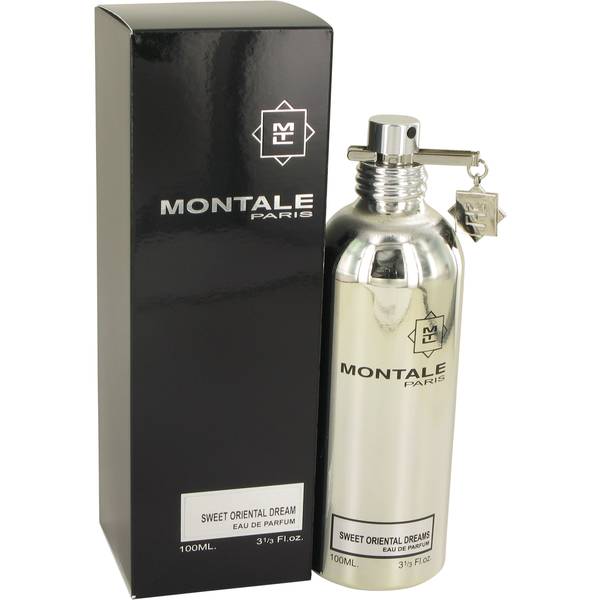 Montale Sweet Oriental Dream is a voluptuous head turner of a perfume and unfolds like an exotic dancer who teases and tantalizes with her heady aroma as she slowly divulges her secrets. Veils of vanilla, and honey give way to the sensual scents of musk and cedarwood – deep, woody and enticing. Honeyed pipe tobacco swirls around sweet sugared almonds and opulent blossoms beckon.
What are Montale Perfumes?
Montale Perfumes is a niche brand started by French Perfumer Pierre Montale who was traveling extensively to the Middle East in the 1990s and saw that men and women were attracted to oud, a  rare ingredient rarely used in Western Perfumery. Pierre Montale started Montale Perfumes in 2003 and was one of the first perfumers to use oud in fragrances. Today, oud perfumes are trendy with most designer and niche companies bringing its exotic scent to their fragrance collections.  The House of Montale is known of their collection of Oud perfumes and often use notes that contrast the smoky resinous wood that is its trademark. Montale Perfumes use the finest rose, amber, honey, vanilla and floral ingredients to bring out oud's beauty, balancing and softening its natural strength.
IN CONCLUSION
Montale Perfumes offer a wide variety of mostly oud centric fragrances that range from smoky and spicy to floral and fruity. They're among the most popular scents for millennials and have probably appeared on your Instagram feed by now for a reason.
FragranceX carries a great range of authentic Montale Perfumes best sellers for men and women at less than department store prices. Shop discounted designer fragrances now!
For more perfume information, read on:
Subscribe via Email
Get the best of FragranceX delivered straight to your inbox
Related Posts
Sep 26, 2023
|
2 min Read
The Best Perfumes for When You're Craving a Pumpkin Spiced Latte
Autumn is a magical time when the world transforms into a tapestry of golds, reds, and browns....