Jan 27, 2022
|
15 min Read
26 Most Popular Perfume Brands of All Time (and Their Best Scents)
There's never been a more exciting time to discover your new favorite scent. The rich tapestry of incredible fragrances released by some of the best perfume brands in the world is ever-growing, with a constant release of fresh, floral, spicy, woody accords just waiting to be admired.
When it comes to the most popular perfume brands in the world, you'll find a huge mix of daring scents suitable for all kinds of occasions. Looking for a Sunday brunch scent or a new favorite weekend warrior? You'll find plenty of options below to suit all perfume cravings.
What are the most popular perfume brands?
The most popular perfume brands include brands like Gucci, Versace, Chanel, and Givenchy. Some of the best perfumes from these brands include Gucci Bloom, Versace Yellow Diamond, Chanel Chance Eau Tendre, and Givenchy Amarige. These fragrances are popular with women all over the world. 
Chances are, you've admired at least a few of the best perfume brands on our list below. If you're not sure where to start, read on for our round up of all the top perfume brands in the world and some of their most delicious scents.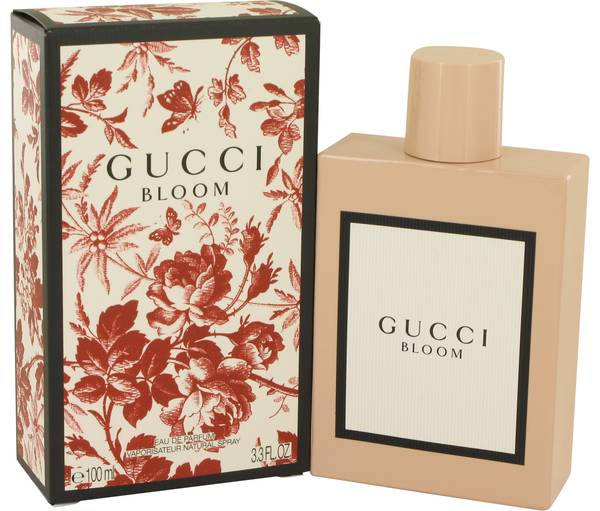 Italian fashion house Gucci never fails when it comes to making a scene. Masterfully blending bottles with a signature soft edge, Gucci is just as luxurious as it is artfully creative. Choose Gucci when you're looking to dance between the edges of intensity and subtly, encouraged by the brand's never-failing longevity.
Gucci scents tend to be floral based, ranging from sweet and innocent (like Bloom's jasmine and tuberose notes) to darker and more daring (like Rush's coriander, Damask rose, and patchouli).
Read the Best Gucci Perfumes of All Time guide for an extensive list of their best fragrances.
Best fragrances: Gucci Bloom, Gucci Rush, Gucci Bamboo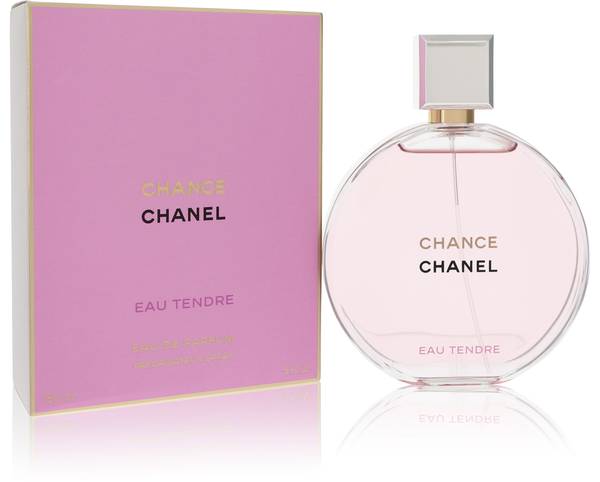 French Chanel practically wrote the manual when it comes to the best fragrance. One of the best perfume brands, it's evolved like a fine wine over the years, it's hard to beat Chanel's signature iris-heavy blends for any occasion.
Young and spritely like Chanel Chance Eau Tendre's quince and grapefruit or demure and timeless like Chanel 19's narcissus and lily-of-the-valley — Chanel really does have a fragrance for everyone. Every woman should have at least one Chanel perfume at home. Chanel is easily one of the most popular perfume brands in the world.
Interested in learning more about all of the scents by Coco? Read on in the Best Chanel Perfumes of All Time guide. 
Best fragrances: Chanel Chance Eau Tendre, Chanel 19, Chanel Paris Biarritz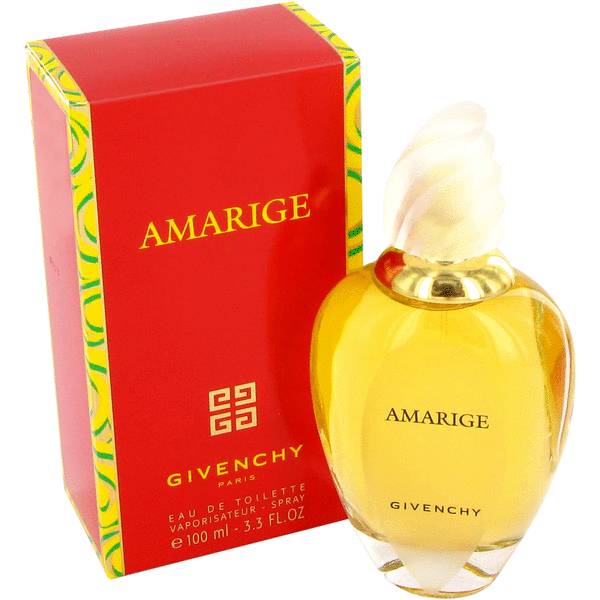 Silky and seductive, Givenchy fragrance is a soft dream of a brand — the encapsulation of all things delicately feminine. Attention to detail is key with a Givenchy fragrance. Staple bottles like Givenchy Ysatis prove that with their intricate makeup, blending everything from aldehydes and Rum to civet.
Opt for Givenchy Amarige if you're looking for something simpler yet outstandingly pretty, with a sweet floral makeup of delicious orange blossom, peach, and plum.
Best fragrances: Givenchy Amarige, Givenchy Organza, Givenchy Ysatis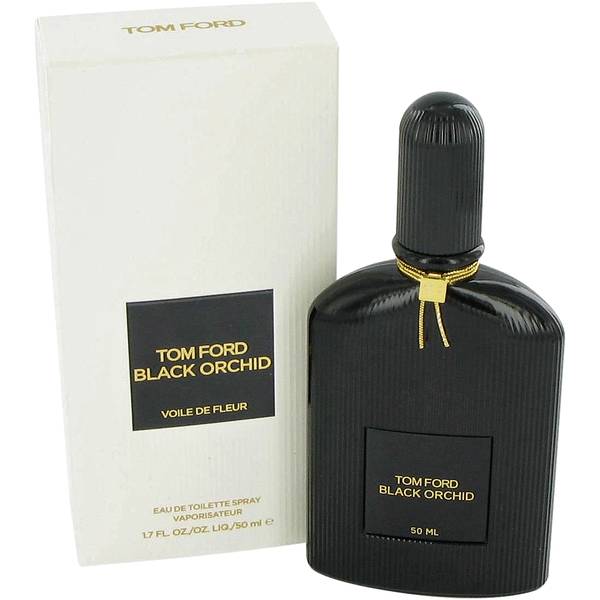 Tom Ford is the power dresser of the fragrance world. Sharp tailoring comes in the form of Tom Ford Black Orchid's truffle, gardenia, and blackcurrant appeal, and sits itself down confidently on a superyacht sundeck with a quick spritz of Eau De Soleil Blanc.
Versatile, sure, but Tom Ford does require one consistency throughout their fragrance lineup and that's confidence. One of the best perfume brands in the world, expect luxurious blends that tell a story on the skin.
Best fragrances: Tom Ford Black Orchid, Tom Ford Eau De Soleil Blanc, Tom Ford Tobacco Vanille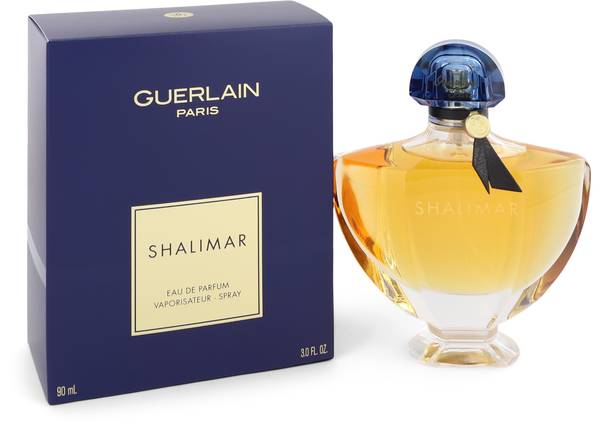 Guerlain launched in 1828 and has stood proud as the epitome of elegance ever since. A true trailblazer in the fragrance world, bottles like Guerlain Shalimar with its citrus amber blend promise to stay resolutely at the top for the foreseeable future.
Guerlain's Samsara relaxes at the opposite end of the spectrum. It's a gently powder-filled spritz of delicate ylang-ylang, peach, and bergamot notes weaving their way across your skin. No wonder Guerlain is among the most popular perfume brands on earth.
Best fragrances: Guerlain Shalimar, Guerlain Samsara, Guerlain Mon Guerlain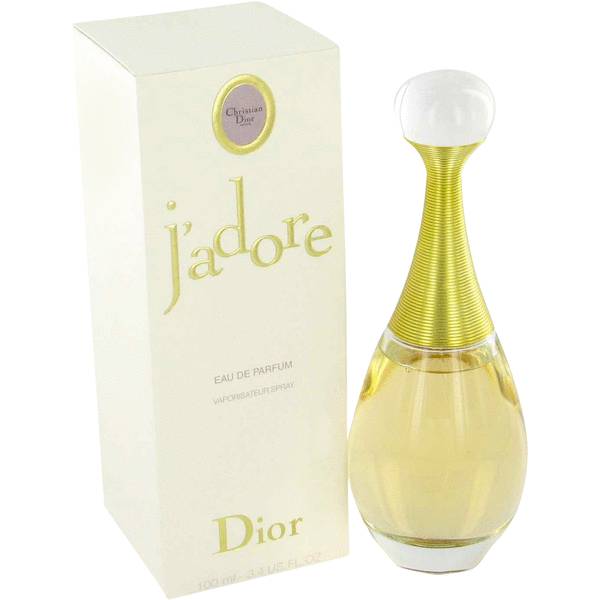 Christian Dior is simultaneously youthful and exciting and a French classic. Dior Jadore is the brand's best selling fragrance, regularly selling out since it launched in 1999. Its rose, jasmine, and ylang-ylang blend is mysterious yet welcoming — versatile enough for all kinds of occasions.
Dior Hypnotic Poison takes a darker turn, with a namesake intoxicating blend of sweet vanilla, coconut, and Brazilian rosewood.
Best fragrances: Dior Jadore, Dior Hypnotic Poison, Dior Miss Dior Blooming Bouquet
For a look at the iconic Miss Dior fragrance line, read our Miss Dior Perfume Review.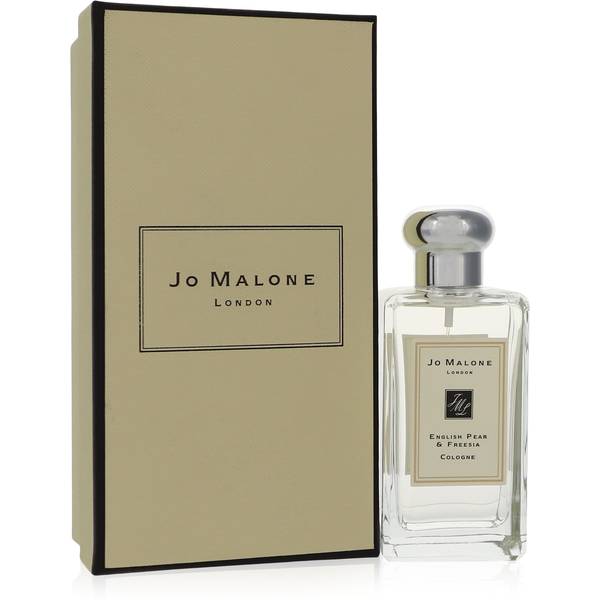 British Jo Malone's quintessential fragrances are modern and classy. They're unisex scents that accentuate rather than overpower. Jo Malone Lime Basil & Mandarin with its elegant, fruity notes maintains top-of-the-class position, while other firm favorites like Jo Malone English Pear & Freesia and Jo Malone Basil & Neroli are loved for their intricate accords and delicate blends.
Jo Malone fragrance proves that simplicity is key, in bottles with a few perfect notes rather than an entire bouquet. One of the best perfume brands for bold, beautiful simplicity.
Read the Best Jo Malone Perfumes of All Time to take a deeper dive into this world-famous perfume brand.
Best fragrances: Jo Malone Lime Basil & Mandarin, Jo Malone English Pear & Freesia, Jo Malone Basil & Neroli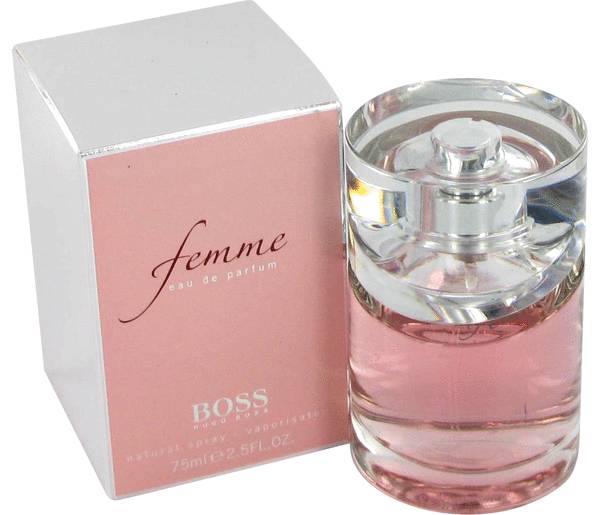 One of the most world-famous perfume brands, Hugo Boss is a workwear essential and a fragrance line that brightens up your Monday-to-Friday without verging on inappropriate. Hugo Boss Hugo Deep Red is a large helping of bursting berries with a refreshing citrus appeal that you'll adore first thing in the morning.
Or, stick with the original release — Hugo Boss Hugo, a beautiful balance of freshness and sweetness with peach, freesia, and osmanthus. Either way, you can't go wrong with this popular perfume brand.
Best fragrances: Hugo Boss Hugo Deep Red, Hugo Boss Boss Femme, Hugo Boss Hugo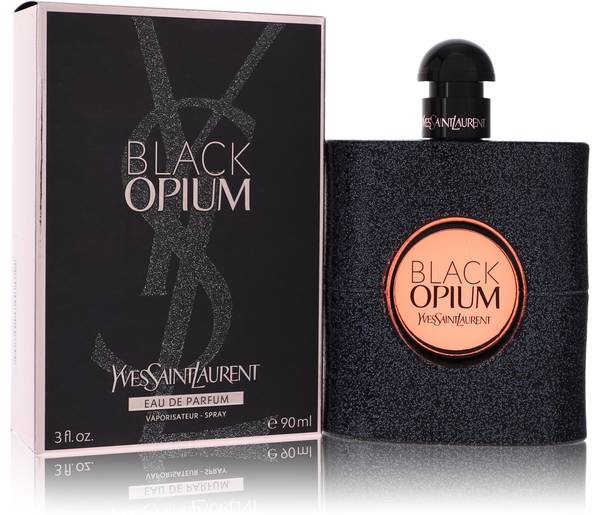 Impossibly cool Yves Saint Laurent proves that the French know best when it comes to alluring scents. Known for breaking the rules when it comes to both fragrance and fashion, YSL is a simultaneous trendsetter and staple brand.
YSL consistently paves the way with endlessly popular bottles like Black Opium's seductively sweet coffee, jasmine, and bitter almond blur. Or the soft green and white Rive Gauche, with its honeysuckle, bergamot, and lemon-tinged freshness.
Best fragrances: Yves Saint Laurent Black Opium perfume, Yves Saint Laurent Paris, Yves Saint Laurent Rive Gauche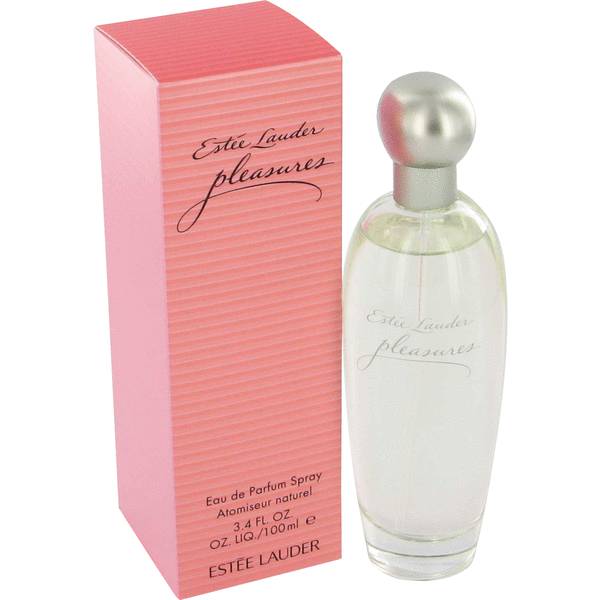 Estee Lauder has been producing perfume since 1953 as a leader in both the skincare and fragrance industry. Known for intriguing, thought provoking scents, Estee Lauder's Beautiful is gentle and romantic, a silk scarf of orange flower, lily of the valley, and jasmine.
Youth Dew, the best perfume brand's original release, is a twist and turn of spicy notes with cloves, cinnamon, and rose, captivating all wearers.
Best fragrances: Estee Lauder Beautiful, Estee Lauder Pleasures, Estee Lauder Youth Dew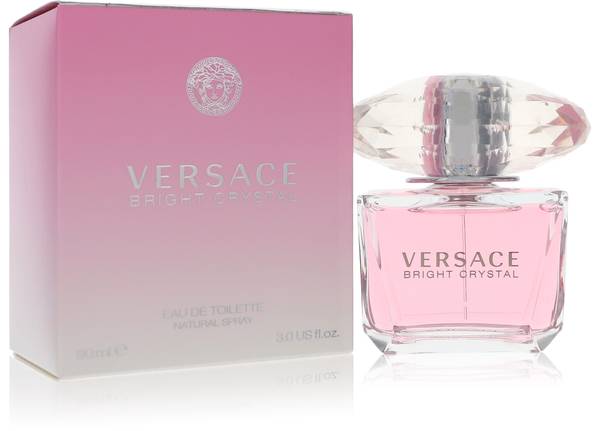 Versace perfume comes attitude-stuffed. It's loud, confident, and ahead of its game. Wear Versace perfume and find yourself transported into an enticing world of fast-paced adventures. Versace Bright Crystal is one of the brand's ever-popular offerings, a vibrant splash of citrus with fresh, floral yuzu, and pomegranate bursting at the seams.
Versace Crystal Noir is its evening-time counterpart, warm and spicy with pepper, ginger, and cardamom breathily warming up the room. You'll find so many other head-turning offerings from this popular perfume brand.
Best fragrances: Versace Bright Crystal, Versace Yellow Diamond, Versace Crystal Noir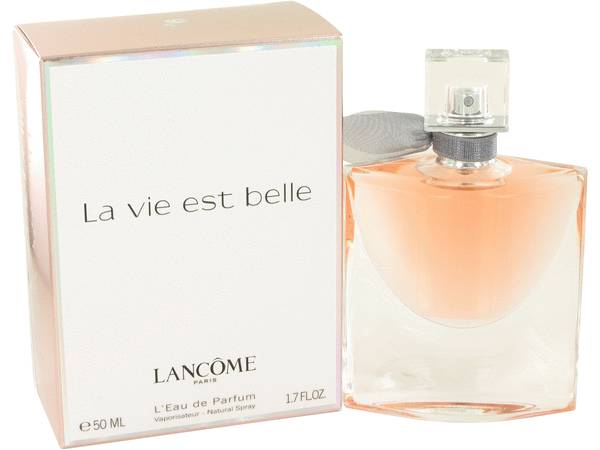 Lancome is renowned for being among the best perfume brands and a classic perfume house, a timeless collection appreciated for its longevity both through the years and on the skin. Lancome La Vie Est Belle sparks sweet, vanilla-heavy fireworks of happiness and contentment, while Lancome Trésor leans more towards the fruity end of the spectrum.
Breathe in a colorful array of peach, rose, apricot blossom, and lilac and reminisce all kinds of warm, floral, oriental memories.
Best fragrances: Lancome La Vie Est Belle, Lancome Trésor, Lancome Miracle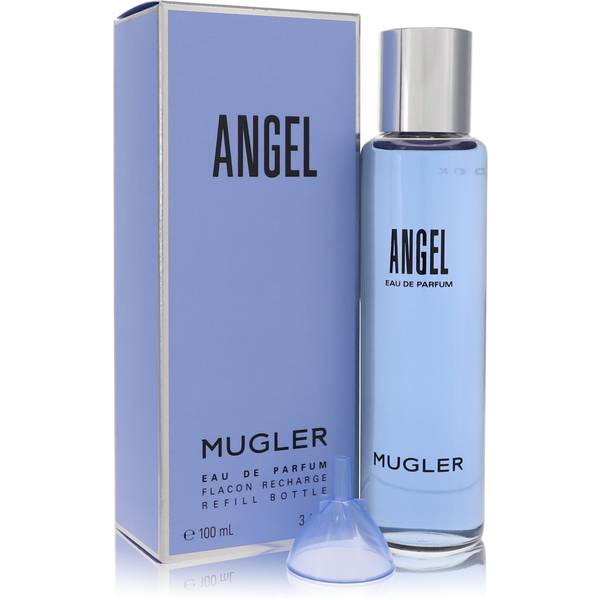 Thierry Mugler is exciting and glamorous, a perpetually flashing camera that adores you and only you. Mugler perfume follows a similar appeal, with scents like Alien challenging the world of fragrance with a heavy-handed bouquet of white floral notes.
Then there's the intense, almost tenacious Angel, a perfume contrasting against its name with a sensationally sweet blend of chocolate, caramel, orange, and sugar. And, of course, you can't forget the stunning bottle each fragrance is housed in. You can learn more about Mugler fragrances in the Best Thierry Mugler Perfumes of All Time guide. 
Best fragrances: Thierry Mugler Alien, Thierry Mugler Angel, Thierry Mugler Mugler Aura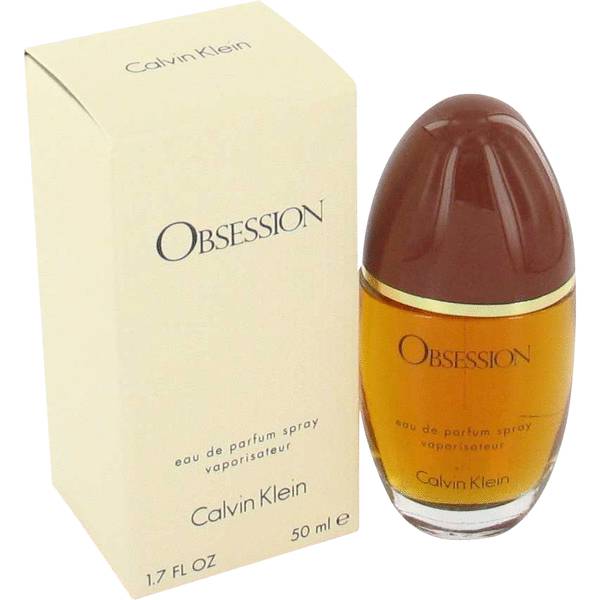 Crisp and clean Calvin Klein has a huge 173 fragrances under the brand's belt, most of which promise just the right level of understated power for everyday success. Calvin Klein Obsession is attentive and welcoming. It's a smooth and beautifully scented mix of vanilla, basil, and bergamot that you'll adore on cooler winter mornings.
Euphoria is more suited to the night, with flirty drops of pomegranate and persimmon blending with green accords in a manner of pure seduction. You can't go wrong with almost any flacon from this popular perfume brand.
Best fragrances: Calvin Klein Obsession, Calvin Klein Eternity, Calvin Klein Euphoria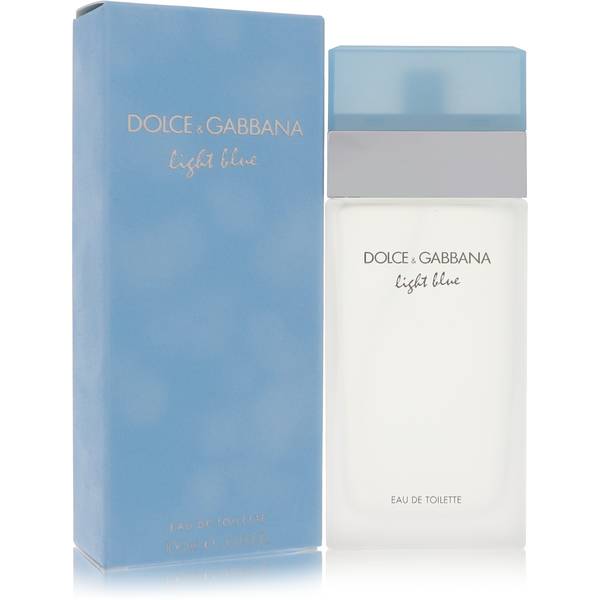 Dolce & Gabbana perfume is an almost entirely different entity to the brand's loud and proud fashion line. Its fragrances are gentle and feminine, soft blends with timeless notes that arrive with a slight smile.
Dolce & Gabbana Light Blue shimmers in the sunshine. It's a tale of summer days under the sun with woody, citrus notes. The One is another classic scent from this best perfume brand, fruity and white floral-edged with peach, litchi, and Mandarin orange singing a subtle song.
Best fragrances: Dolce & Gabbana Light Blue, Dolce & Gabbana The One, Dolce & Gabbana L'imperatrice 3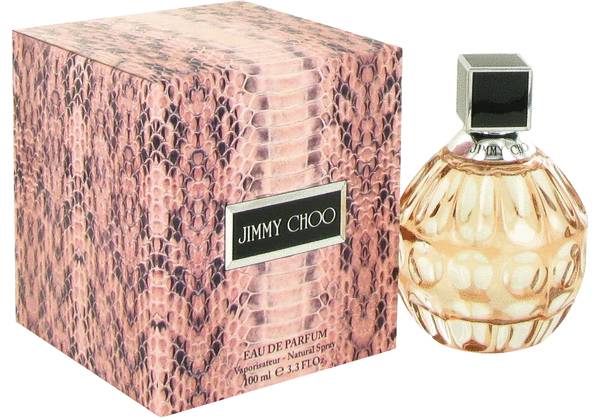 Jimmy Choo's playful spirit never fades, with a glamorous range of scents that dare you to spritz just one more time. Jimmy Choo by Jimmy Choo is an exotic blooming flower of zesty Mandarin orange, refreshing pear, and rich toffee notes.
Jimmy Choo Blossom is the brand's most delicate offering, in a gorgeous fruity scent that's perfectly daytime ready. Breathe in its raspberry, red berries, and citrus notes and experience summertime in your mind.
Best fragrances: Jimmy Choo by Jimmy Choo, Jimmy Choo Fever, Jimmy Choo Blossom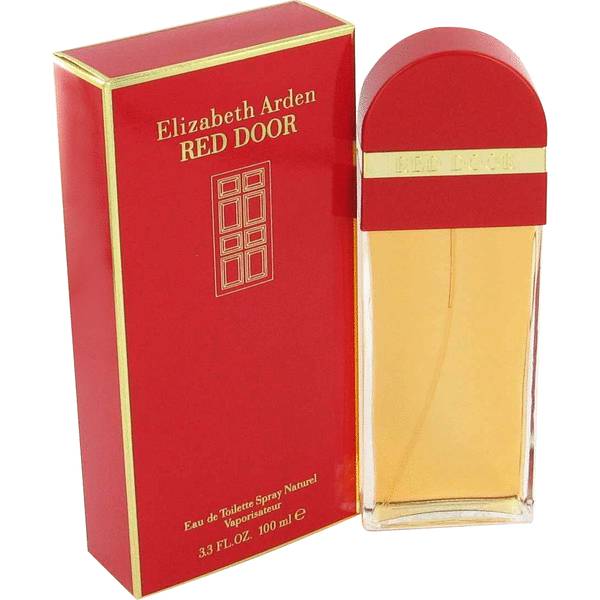 You'll find Elizabeth Arden at almost every perfume counter in the world, which speaks volumes of its everlasting throng of fans. Feminine and headstrong, this luxury brand lasts for hours on the skin, promising complex blends that dance rather than simply sit on the body.
Elizabeth Arden Red Door is warm and woody option from this popular perfume brand. It's a classic, elegant scent with rose, orange blossom, and plum confidently approaching. Sunflowers is a summer scent through and through, a beaming smile of melon, peach, and lemon.
Best fragrances: Elizabeth Arden Red Door, Elizabeth Arden Sunflowers, Elizabeth Arden 5th Avenue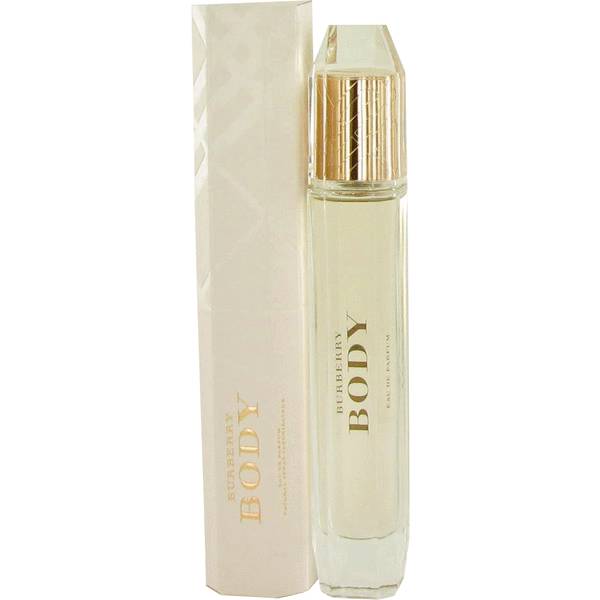 Burberry captures the spirit of London living in every bottle, personifying each individual element of life in the capital city into uniquely blended scents that quickly become staple favorites. Burberry Brit captures the essence London's vibrancy with sweet almond, lime, and pear strolling together through Oxford Street.
Burberry Body is softer and more intimate, a gentle, luxurious blend of powdery peach, wormwood, and freesia that gets cozy on the skin. Burberry is a lock on any list of the best perfume brands.
Explore the Best Burberry Perfumes of All Time guide to learn more about the rich history of this UK perfume brand.
Best fragrances: Burberry Body, Burberry Brit, Burberry London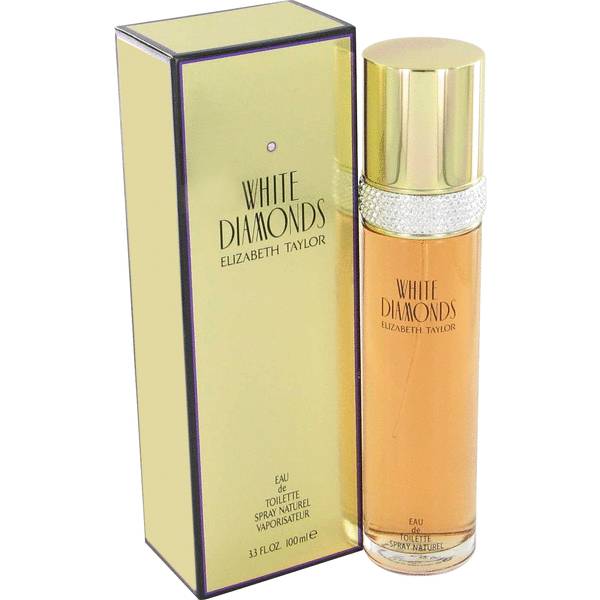 Captivating and endlessly refined, Elizabeth Taylor perfume is just as elegant as the actress herself. Many scents come named after her favorite gemstones, like the particularly popular Elizabeth Taylor White Diamonds, with its evocative blend of Egyptian tuberose, jasmine, and ylang-ylang.
Elizabeth Taylor Passion is one of the most popular perfume names in the world. It's a magnificent, sumptuous mix of woody, powdery notes. Opt for the latter for a more unisex, classic fragrance that stirs the pot with just the right amount of emotion.
Best fragrances: Elizabeth Taylor White Diamonds, Elizabeth Taylor Passion, Elizabeth Taylor Gardenia Elizabeth Taylor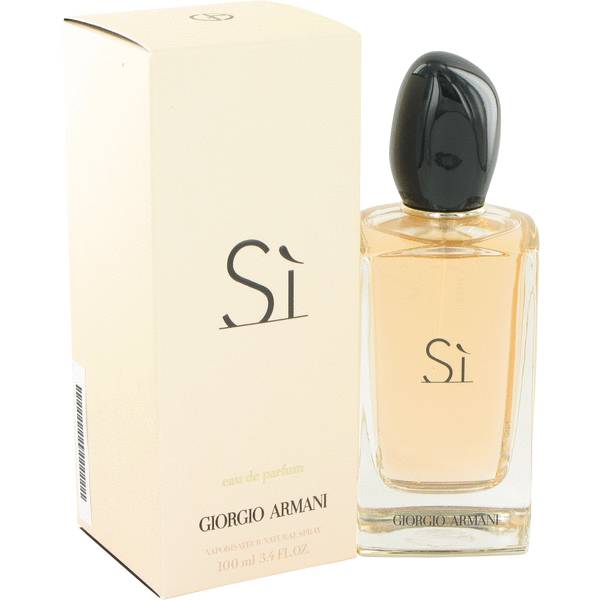 Giorgio Armani perfume is lusciously respected — an impeccable slick of jet black eyeliner or a fine wine reserved for the best occasions. This luxury brand seamlessly adds to the fragrance industry with bottle after bottle of intricate fragrances.
Giorgio Armani Si is a glimmering, timeless scent from the popular perfume brand. It's filled with vanilla, patchouli, and ambroxan in a sweet, woody, endlessly stylish arrangement. Or, choose a classic like Emporio Armani, a mouthwateringly fruity mix of raspberry, blackcurrant, and sour cherry.
Best fragrances: Giorgio Armani Si, Giorgio Armani Emporio Armani, Giorgio Armani Acqua Di Gio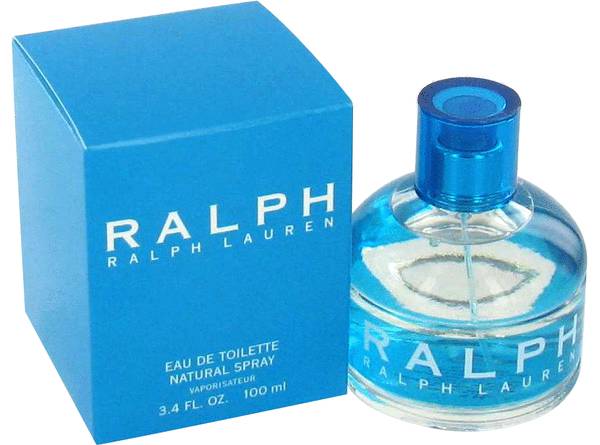 Clean, fresh, classic, and preppy, Ralph Lauren perfume never gets old. Young, bright, and chirpy, these daytime-ready scents add a spring to your step and a glow to your look. Ralph Lauren Ralph is a firm favorite of floral, fruity accords and a large helping of Italian mandarin and Japanese osmanthus.
Any roundup of the best perfume brands would be naked without Ralph Lauren. For a more youthful option, try Ralph Lauren Big Pony Pink 2. It's young and happy — a sweet, warm, flirty blend of cranberry and tonka. 
Best fragrances: Ralph Lauren Ralph, Ralph Lauren Romance, Ralph Lauren Big Pony Pink 2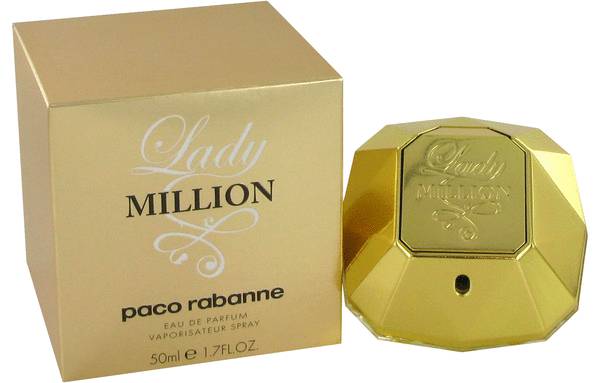 Sensual and seductive, Paco Rabanne perfume comes doused in gold and tinted with promise. Paco Rabanne Lady Million is a scent of confident desire, one of the world's most popular perfumes that screams of stylish vacations in Ibiza or Santorini.
Black Xs is warm, spicy, and dripping with chocolate. Cranberry, pink peppercorn, and tamarind provide a luscious backdrop in a scent that deserves to be reserved for the evenings.
Best fragrances: Paco Rabanne Lady Million, Paco Rabanne Black Xs, Paco Rabanne Calandre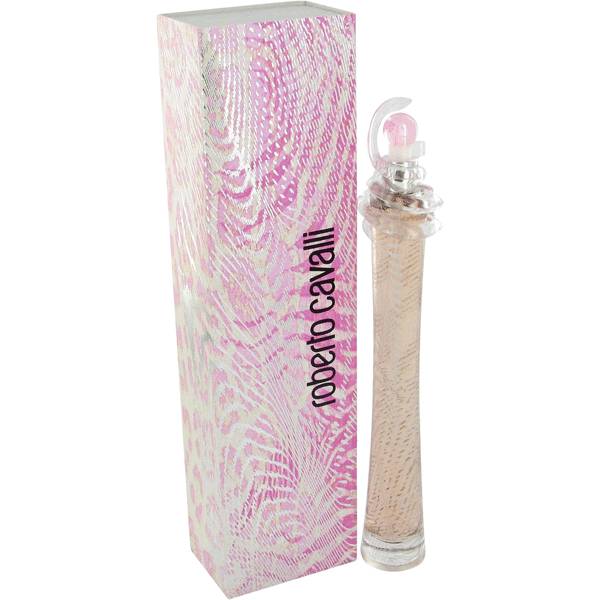 Luxury Italian brand Roberto Cavalli smells of expensive vacations and the beating sunshine. Like beautifully glowing skin and delicate silver jewelry, Roberto Cavalli elevates all wearers into a world of hedonism and carefree joy.
Roberto Cavalli Paradiso is citric, woody, and fresh, dripping with Mandarin orange and bergamot. Nero Assoluto is another favorite from this popular perfume brand. It's more amber-heavy, an elegant, sophisticated summer party scent with notes of orchid and black vanilla.
Best fragrances: Roberto Cavalli New, Roberto Cavalli Paradiso, Roberto Cavalli Nero Assoluto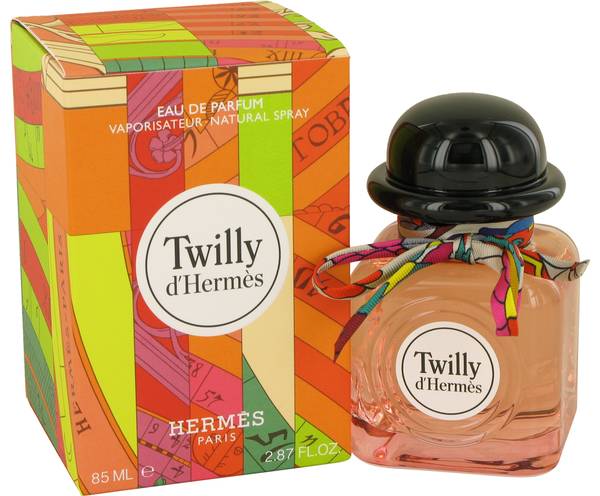 Hermes produces some of the most impressively blended fragrances in the world, infused with that untouchable French flair. Daring and provocative, Hermes perfumes are among the most refined on the market. Hermes Twilly D'hermes is playful and youthful — a floral, spicy spritz of happiness.
Hermes Un Jardin Sur Le Nil is softer and greener. It's a relaxing, citrus-heavy combination of lotus, orange, and hyacinth that's perfect for working weekdays. Hermes is one of the best perfume brands for a European feel.
Best fragrances: Hermes Twilly D'hermes, Hermes Un Jardin Sur Le Nil, Hermes Eau Des Merveilles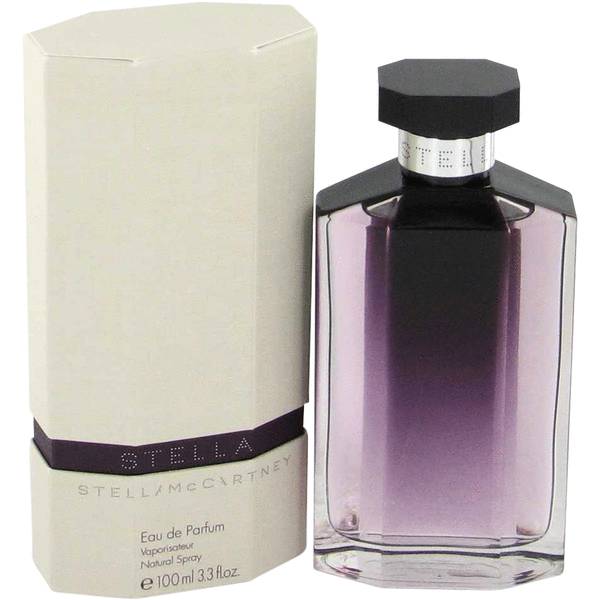 Modern and fun, Stella McCartney fragrances are a burst of energy with a big personality to match. Stella Mccartney Stella Pop is just as giddy-enjoyable as its name suggests. It's a burst of bubblegum with a joyous blend of frangipani, tuberose, and violet.
Pop Bluebell is fresher and cleaner, bold yet balanced, with an innate spirit of adventure that leaves a breathtaking mix of tomato leaf, violet leaf, and green mandarin in its path.
Best fragrances: Stella Mccartney Stella, Stella Mccartney Stella Pop, Stella Mccartney Stella Pop Bluebell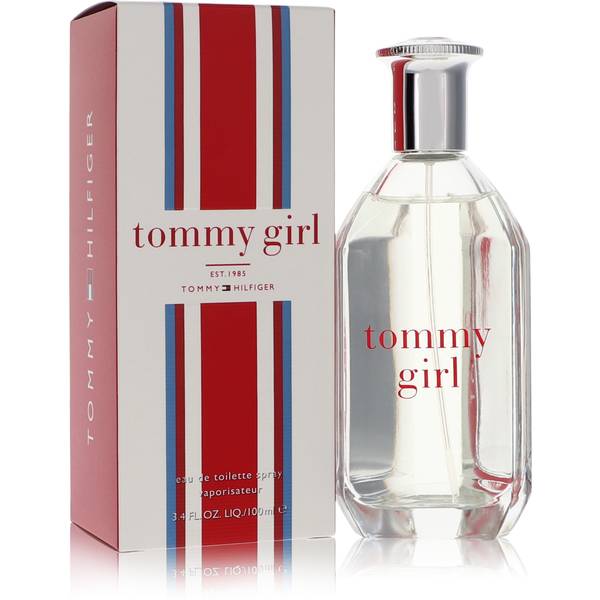 Classic American youth culture is what Tommy Hilfiger perfume smells like. It's an energized, fresh, and surprisingly complex range of bottles, each with its own superpower. Tommy Hilfiger Tommy Girl is the epitome of the brand, a beautiful citrus and white floral scent with lemon, honeysuckle, and rose all sparking their own fireworks.
True Star leans further into the youthful end of this popular perfume brand, fresh linen on a sun-filled day with melon, aldehydes, and citruses all paying homage to the spirit of adventure. 
Best fragrances: Tommy Hilfiger Tommy Girl, Tommy Hilfiger True Star, Tommy Hilfiger Eau De Prep
Summary
Our list of the best perfume brands offers something for every woman, no matter whether you're looking for a light, refreshing fragrance to wear throughout the working week or a darker, heavier blend for exciting evening events. Head to FragranceX to see more of the best luxury perfume brands at discounted prices.
For more perfume information, read on:
---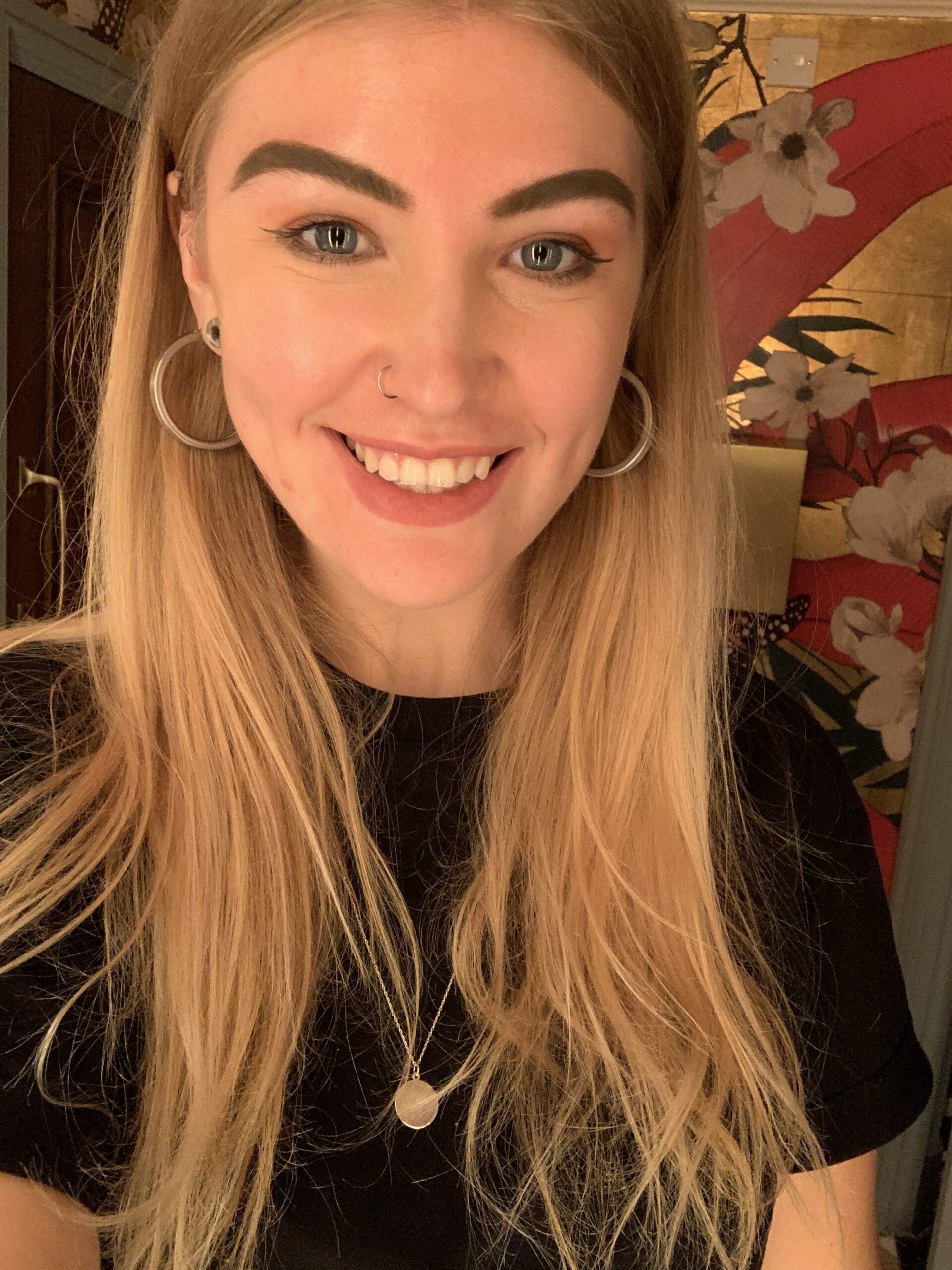 Georgie Darling is a freelance lifestyle and travel writer from London, England. Her work has been published in Grazia, HuffPost, YAHOO!, Culture Trip and Fodor's amongst others. When she's not writing, Georgie spends most of her time travelling to new countries and scuba diving. She's been an avid fragrance lover since a young age and considers Alaïa by Alaïa Paris to be her signature scent.
Subscribe via Email
Get the best of FragranceX delivered straight to your inbox