Mar 30, 2022
|
7 min Read
10 Best Hugo Boss Colognes of All Time
The man who wears Hugo Boss cologne comes across as instantly more stylish, confident, and successful. One quick spritz of Hugo Boss cologne and you'll leave the house feeling like a whole new man. 
That feeling isn't limited to just one bottle from this perpetually-popular fragrance brand. Our list of the best scents from Hugo Boss pulls together all the best colognes sold under the Boss name, ranging from the best high-end bottles to wear to the office right through to those suave scents you'll want to save for a special occasion. 
The best part? Hugo Boss cologne won't set you back financially. The affordability makes it easy (and highly recommended) to build up your own personal collection of Hugo Boss fragrances so you're covered for all occasions. Not sure where to start? Read on for all of the best Hugo Boss colognes.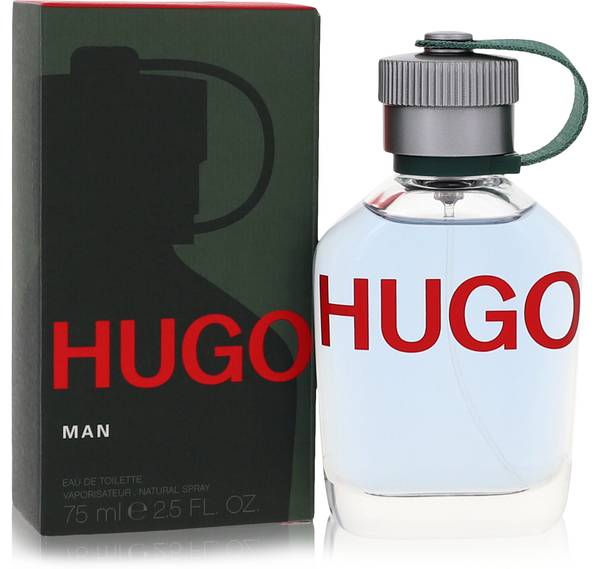 You can't beat Hugo Boss Hugo when it comes to classic, staple scents. Smelling like the epitome of manliness — comforting, exciting, captivating, and welcoming all at once — this crisp fragrance is a popular signature scent that you'll wear confidently year after year. 
You'll likely receive Hugo Boss Hugo as a gift at some point in your life. It's a safe sight-unseen buy with a universal appeal that you'll repurchase at the first hint you're running low. Green Apple, mint, lavender, and grapefruit promise that magical "male" scent, while cedar and patchouli add a firm, reassuring presence.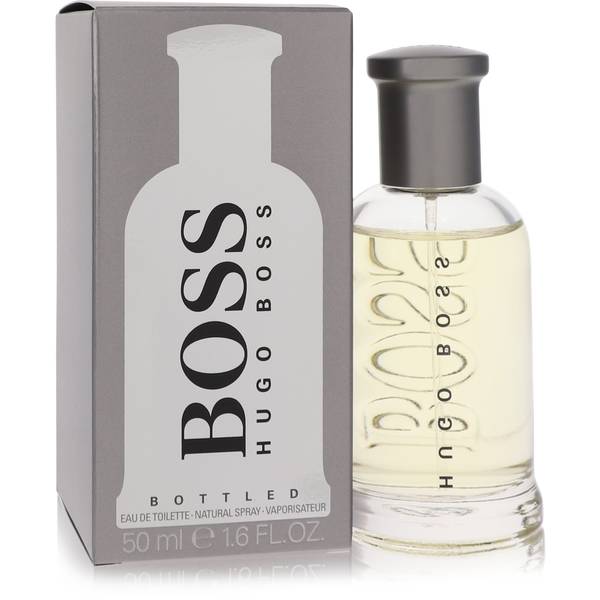 Hugo Boss Boss No. 6 is another classic. It's a warm, elegant, timeless scent that strolls into the room with confidence and an air of masculinity. Multi-layered with a unique charm, Boss No. 6 blends the brand's characteristic spiciness with a colorful hue of fruity notes.
The result? A perfect date night scent, accentuated with the warm glow of a candle and your other half. Plum, lemon, bergamot, and oak moss come together in powerful formation, ensuring this bottle as one of the best Hugo Boss colognes on the shelf.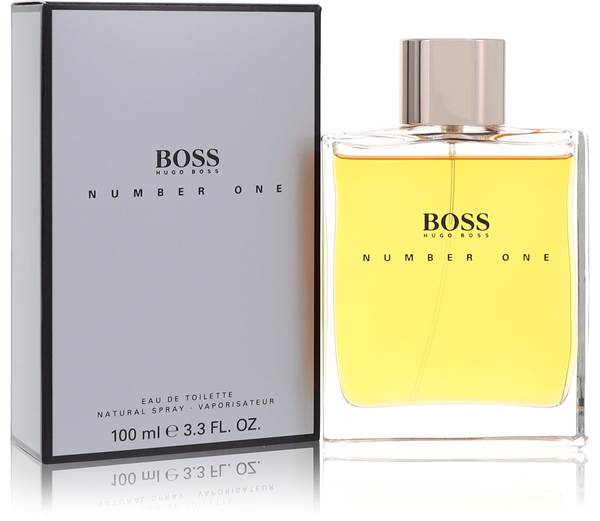 There's a good reason Hugo Boss Boss No. 1 is called "No. 1" and it's not simply that it was the first cologne from Hugo Boss. This powerful bottle is a change maker in the fragrance world. It's a standalone scent that powers ahead without ever looking back.  
A cologne that seems to echo on the skin long after its final use, Hugo Boss Boss No. 1 is aromatic and woody — a soft glow with clean appeal that adds the final touch to that "just out of the shower" freshness. Wear this Hugo Boss fragrance on weekday mornings as the final missing piece in your wardrobe puzzle.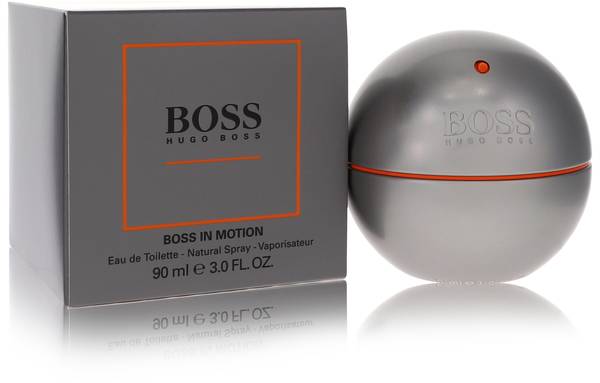 Hugo Boss Boss In Motion is authoritative and fast paced, racing towards the finish line before the whistle has been blown. This citrus-heavy blend is one of the most popular Hugo Boss colognes with a versatility suitable for almost any man. 
Strong-minded and self-confident, this is the best Hugo Boss Cologne for men to wear on sunny weekends with adventures on the sea or in the mountains. Its orange, bergamot, and basil top notes add a magnetic touch with an optimistic undertone, while base notes of musk, sandalwood, and vetiver sit close to the skin with impressive longevity.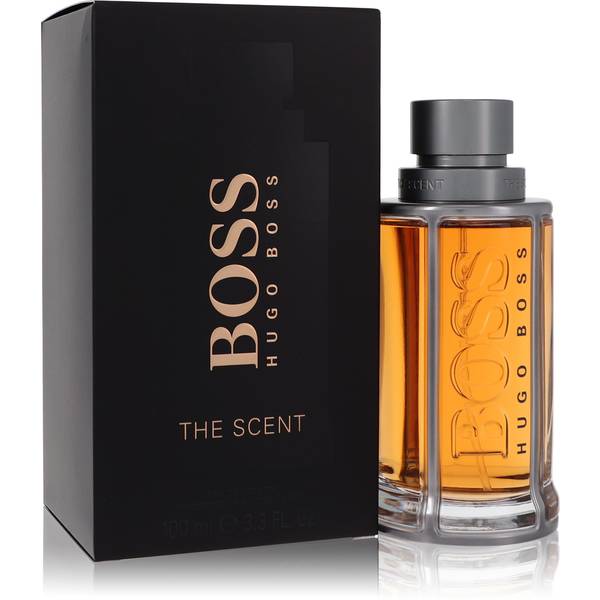 Hugo Boss Boss The Scent is masterfully warm and perfectly blended. This is a cohesive, leather-heavy cologne that strides purposefully rather than ambling along. An adventurous fragrance, it's classy and interesting, making good use of lesser-favored masculine accords like  lavender to add a unique touch to the standard Hugo Boss lineup. 
Skimming the line between subtle seduction and nonchalance, Boss The Scent is strong in its appeal and generous in its sillage. A spicy ginger note steps things up a notch, accentuated by sharp Mandarin orange, soft, warm maninka, and reassuringly familiar leather. This fragrance pulls together an impressive arsenal in one simple bottle.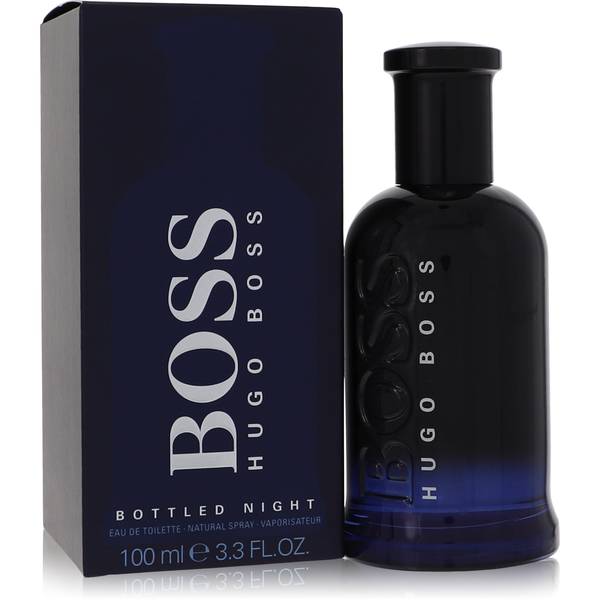 There are traditional "masculine" fragrances and then there's Hugo Boss Boss Bottled Night. The best Hugo Boss cologne for date nights, it's intoxicating and confident — a check picked up without a second glance and a suave sip of whisky served in immaculate glassware. 
Wear Boss Bottled Night and watch as your dreams become reality. This powerful cologne will have you believing everything is within easy reach, no matter how outlandish. It's unlike anything else in the fragrance world, artfully blending purple hints of lavender and African violet with striking, woody nuances of Louro Amarelo tree.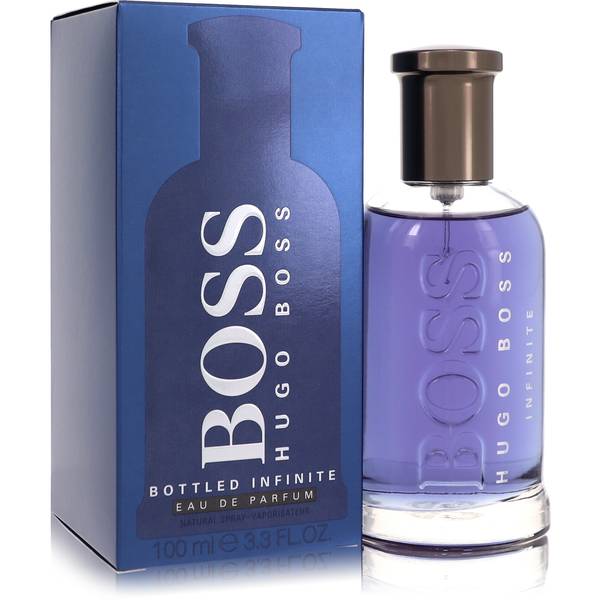 Fresh, woody, and perfect for the office, Hugo Boss Boss Bottled Infinite is just as essential as your tailored suit and shiny Oxfords. A cologne that insists on winning you over in one slick movement, Boss Bottled Infinite is the firm handshake at the end of the meeting or the assertively signed contract that shines with success. 
This is an aspirational scent that keeps it simple with soft, aromatic notes that pair perfectly with Monday mornings. Cinnamon, sage, and Mandarin orange waken you with the same power and motivation as a strong cup of coffee.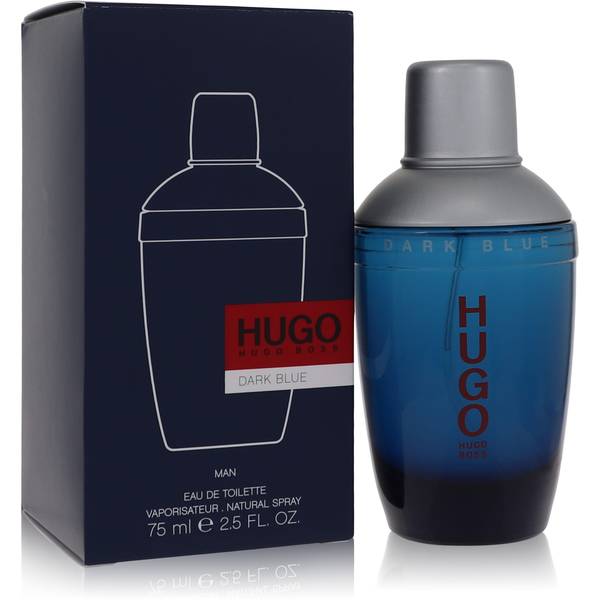 Hugo Boss Dark Blue is mysterious and seductive. It's a knowing glance from across the room and a few footsteps in the right direction. It's a winning smile that dazzles with evening appeal — one of the best Hugo Boss colognes for memorable evening occasions. 
Dark Blue promises to quickly become a firm favorite, not just for you but also for the women in your life. Masculine and businesslike, it's firm and forthright and conjures confident decisions. Its reinvigorating citrus notes and subtle vanilla base notes leave a lasting impression on shirts and sweaters.
Hugo Boss Baldessarini is a confidence boost in a bottle. This is a self-assured scent that shines with a citrus edge. It's the fragrance equivalent of pulling on your smartest outfit — an opulent scent designed for adults only. 
One of the best Hugo Boss colognes for bringing along to the city, you'll love Baldessarini's chamomile, clove, and mint notes when you're admiring the menu of a chic Italian restaurant or choosing your next tapas dish in Barcelona. Its subtly cumin-spiced heart just adds to that vacation-ready appeal. Deep, sophisticated, and rich, this is the ultimate gentleman's scent.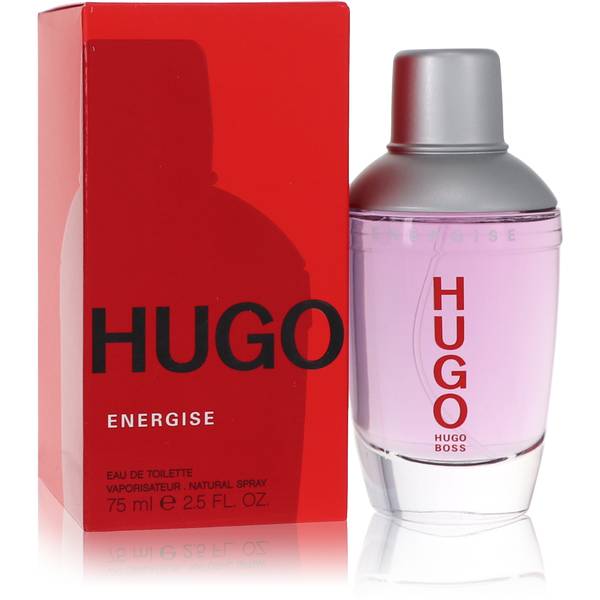 Hugo Boss Hugo Energise does what it says on the box — adds a spring to your step and a grin to your face. It's happiness in scent form, an enlightening blitz of pink pepper, lemon, kumquat, and mint that's just as sweet as it is spicy. 
Light and clean, this solid performer truly shines in the warmer months. It's a pick-me-up designed to improve even the dreariest of commutes with the thrill of those lengthy summer evenings that follow. Energise is a fast-paced playlist as a backdrop to your mornings, a soft whistle from your lips dancing in the air, and an almost nostalgic vanilla base.
What is Hugo Boss Cologne?
Hugo Boss Cologne is a staple for any man and one of the most popular cologne brands with a bottle to suit every occasion. Each masterfully blended Hugo Boss scent comes with a stylish, confident undertone that rests uniquely on anyone who wears it. Expect aromatic, woody blends with subtle citrus notes.
Best Hugo Boss Fragrances for Men – In Summary
Once you've sampled the best men's Hugo Boss cologne, you won't want to look back. Wear one of these popular scents to elevate your wardrobe and add an extra touch of class to your look. You'll find a huge range of the best Hugo Boss fragrances at discounted prices here at FragranceX.
For more info about the greatest cologne brands and scent notes, read on:
---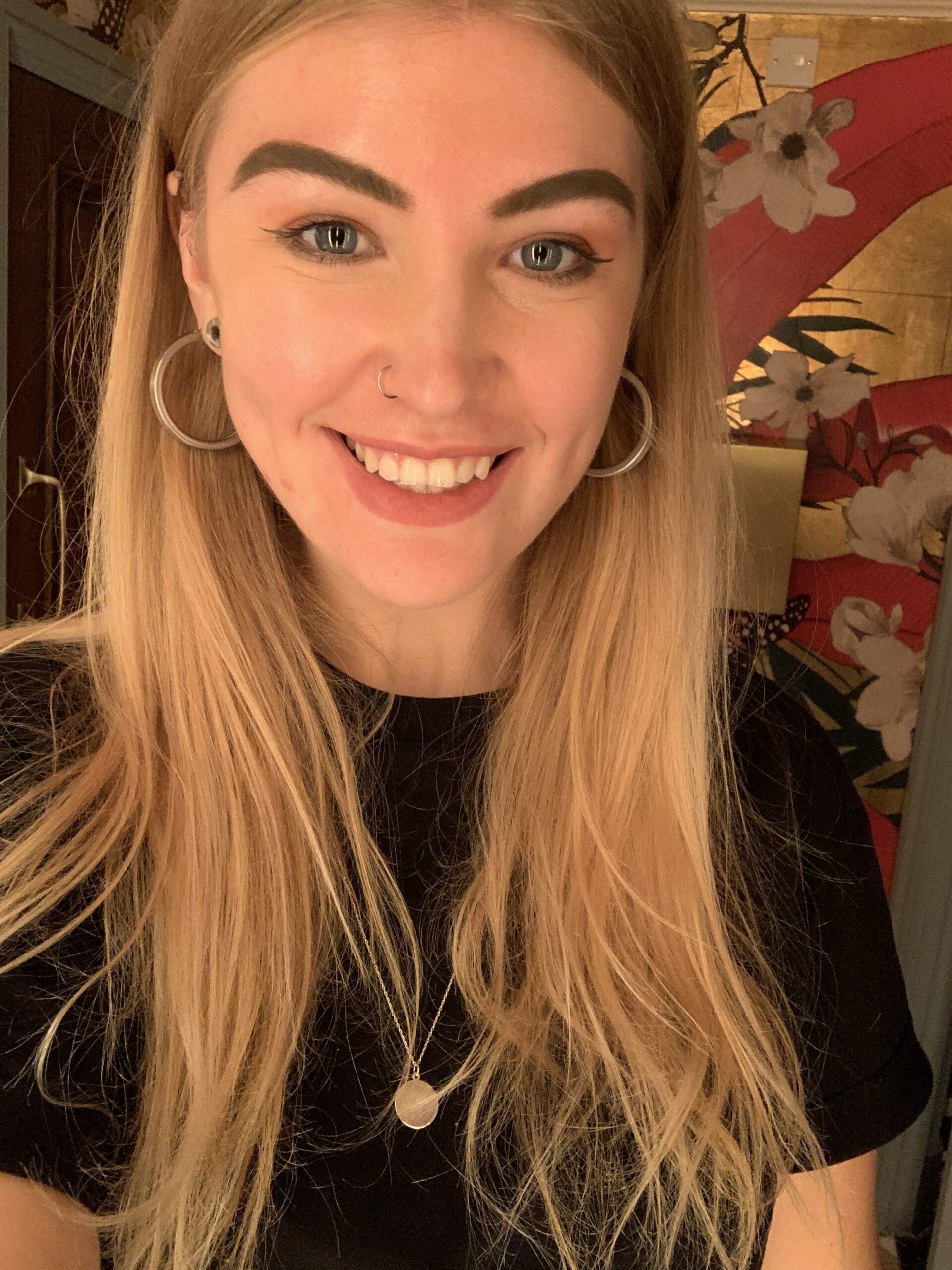 Georgie Darling is a freelance lifestyle and travel writer from London, England. Her work has been published in Grazia, HuffPost, YAHOO!, Culture Trip and Fodor's amongst others. When she's not writing, Georgie spends most of her time travelling to new countries and scuba diving. She's been an avid fragrance lover since a young age and considers Alaïa by Alaïa Paris to be her signature scent.
Subscribe via Email
Get the best of FragranceX delivered straight to your inbox
Related Posts
Sep 26, 2023
|
2 min Read
The Best Perfumes for When You're Craving a Pumpkin Spiced Latte
Autumn is a magical time when the world transforms into a tapestry of golds, reds, and browns....