Apr 16, 2023
|
10 min Read
What is Oud Fragrance? Which Oud Perfumes & Colognes are Best in 2023?
This article was updated on April 16, 2023 to reflect the trendiest Oud perfumes this year. 
Oud is more than just a fragrance. It's intoxicating and unique — a ubiquitous Middle Eastern staple that's gently unfurling its way across the rest of the globe, one potent, exotic spritz at a time.
Known as "black gold" in the Middle East and the "five thousand dollar per pound scent"  further afield, it's a fragrance developed from one of the most expensive types of wood in the world. A mere dab of your favorite Oud fragrance allows you the chance to delve into its history, whether that's in traditional, heavy form or a lighter, more delicate, modernized bottle. 
In this guide, we'll highlight the most popular Oud fragrances for women and men after diving into the specifics about what Oud is, where it originated, and what it smells like. Follow along to find your signature woody Oud scent!
What is Oud fragrance?
Oud, or Oudh when spelt traditionally, originates from the wood of the Tropical Agar (Aquilaria) tree (or Oud wood tree) when it becomes infected with a certain type of mold. Not that you need to fret about that when you're letting its warm, hazy notes waft through the air.
When the heartwood becomes infected with a fungus called Phialophora parasitica, the outer layers of the tree produce a dark, oily, heavily scented resin as a form of protection. As you might expect, this isn't a quick process, and the fungus can take up to 300 years to develop. 
The catch? Not all of these trees produce the resin. Only an estimated 2% of them naturally develop it. And not all of them become infected with the fungus in the first place. When you throw into the equation the fact that the older the tree, the richer and more potent the resin, you can start to understand exactly where Oud scents' high prices come from. But that's also what makes Oud so special. Good things come to those who wait, and discovering the best bottle of Oud for you is something certainly worth waiting for. 
Each Oud-based fragrance comes with its own unique appeal — one that you'll recognize and instantly associate with a certain memory or person. Oud has a special magic in that sense. It's a fragrance filled with stories. 
What does Oud smell like?
To breathe in an Oud scent is to do more than simply spray or dab from a bottle. The smell of Oud encapsulates stories, memories, and culture. It's almost an entire encyclopedia in a bottle with its unique depth and breadth of aromas. 
The trick with Oud is that it smells ever so slightly different on each person. This magical, healing oil is naturally derived, which means your unique pheromones and body chemistry can alter the smell. Oud is a living organism that changes when it comes into contact with skin. 
Generally, it retains more of its original scent on drier skin and evolves into something else on oily skin. If you're wearing Oud on a warmer day, you can expect different notes to develop as the hours go by.
But Oud fragrances do always have a few things in common. They're always woody with a touch of spiciness and a subtle sweet note. Base notes are always intricate and earthy, leathery, and ultimately seductive and intriguing. Oud is attention-grabbing and confident.
What are the best Oud perfumes and colognes?
Here are some favorite unisex scents for everyone, as well as some popular Oud perfumes loved by women everywhere: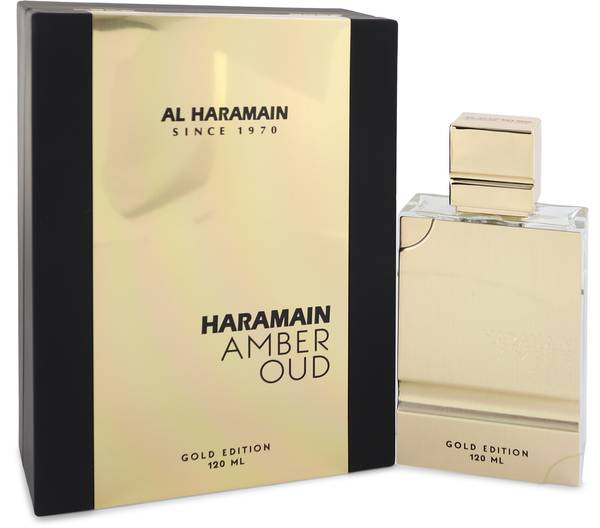 Amber Oud Gold Edition Perfume leans heavily on the sweeter side. A modern release with lighter notes than your traditional Oud, it's ideal for the daytime wearer who can't get enough of Oud's staple woodiness.
Perfume Characteristics: Amber Oud Gold is another oud fragrance with a unisex appeal, thanks to its lighter top notes of bergamot and melon. Deeper, underlying musk and vanilla fragrance notes act as a reassuring map to pave the way back home, ensuring that it's still, unmistakably, an Oud perfume. It's Oud, but 21st century ready. 
Women love this unisex Oud perfume. Here are more popular Men's Fragrances That Women Love.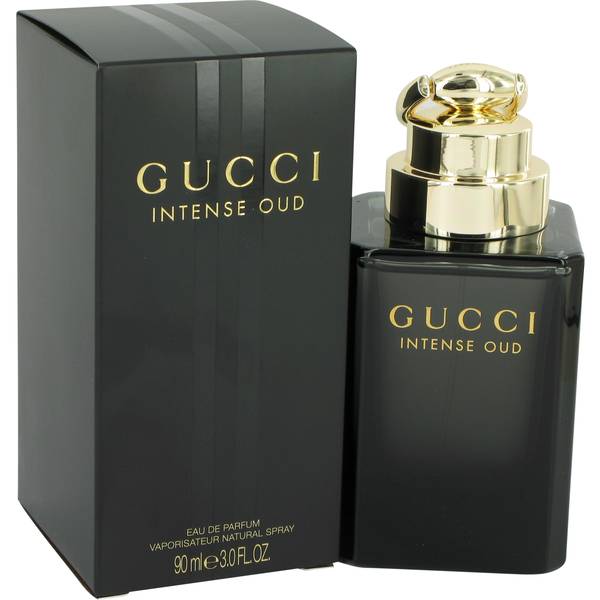 A brilliant launchpad into the world of Oud fragrances, Intense Oud Cologne is a unisex fragrance that's heavily dipped in amber and doused with woody notes. A bottle that's consistently growing in popularity, it's sleek and sophisticated. It's a Western interpretation of traditional Oud with the welcoming and ready-to-wear scent to match. 
Cologne Characteristics: Unlike many Gucci scents, Intense Oud Cologne isn't a playful or casual fragrance. Instead, it's a bottle that demands all eyes. It's smooth and masculine without being obtrusively male. Most suitable for evening events, Intense Oud's subtle sweetness will have you feeling polished and elegant, like a masterpiece with an almost universal appeal.
If you have a sweet side, here are more of the Best Sweet Perfumes Ever Made.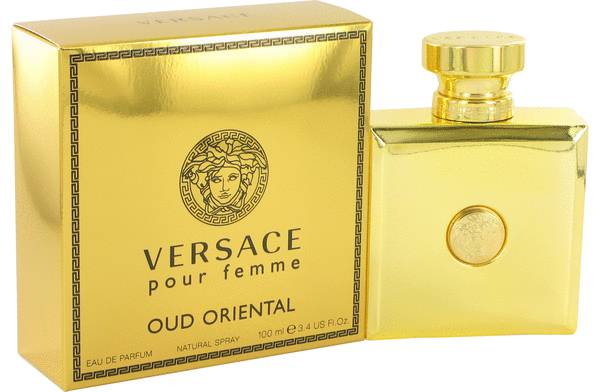 Everything about Pour Femme Oud Oriental Perfume is stately and regal. From its suave, gold bottle to its exotic, sexy appeal. This is an aphrodisiac fragrance almost verging on ostentatious. It's the equivalent of Louboutin heels or equally-as-red lipstick when you mean business. 
Perfume Characteristics: Intense woody scents prowl hand in hand with feminine powderiness and intoxicating spices. Oud Oriental is a recipe dreamt up by the woman who has it all and still wants more. While many Oud fragrances are designed to be unisex, this Versace perfume is proudly female-focused. Expect rose, saffron, and freesia to flock your every step, leaving a mysterious trail in your path.
Versace, Versace, Versace. Find more signature scents from the iconic brand in the Best Versace Perfumes for Women guide.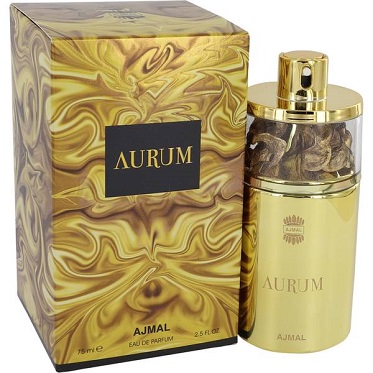 While Amber Wood Ajmal isn't specifically an Oud fragrance, it's one that's heavily inspired by the Middle Eastern classics, using notes of cedar wood and amber to create a scent that's luxurious and lengthy. 
Perfume Characteristics: The difference between this fragrance and Oud-heavy scents is the generous addition of amber, which adds a subtly sweet touch while still remaining unisex. It's soft and aromatic, something unique that verges on understated sexiness. It's a puzzle inside a bottle, with contrasting aromas that are addictively sharp.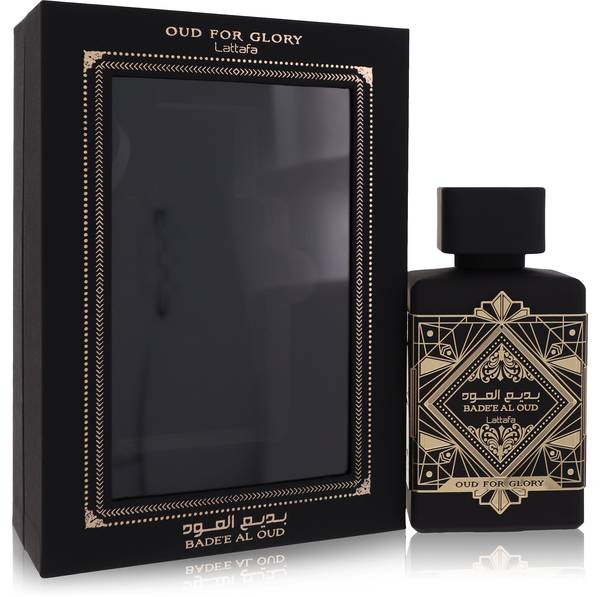 Oud for Glory is another unisex fragrance loved by fans for its distinct blend of warm Oud with spice, patchouli, and leather. It's strong-smelling, with one spritz lasting throughout the day. One 5-star FragranceX review highlighted the Lattafa fragrance as a, "favorite fall / winter [fragrance]"
Here are more of the Best Long-Lasting Perfumes to make the most out of every spritz.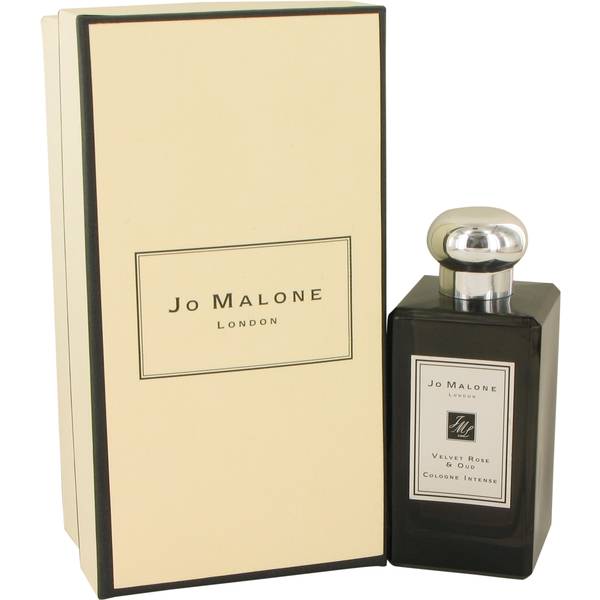 Velvet Rose & Oud Perfume is a weighty, rich bouquet of roses, a spoonful of syrup oozing down the resinous tree, and a velvety, sophisticated second skin. It's an Oud fragrance at the sweet end of the spectrum, taking the smokiness of Oud and pairing it with the contrasting sweet scent of rose. 
Perfume Characteristics: Its almost subtle Oud aroma makes this bottle a delight to wear during daytime, when it's powerful enough to catch your eye every so often but not so overpowering that it demands full attention. Smooth and distinguished, this Jo Malone fragrance works as an introduction to Oud perfumes with jammy notes and a gourmand, decadent undertone.
Here are more of the Best Jo Malone Perfumes of All Time.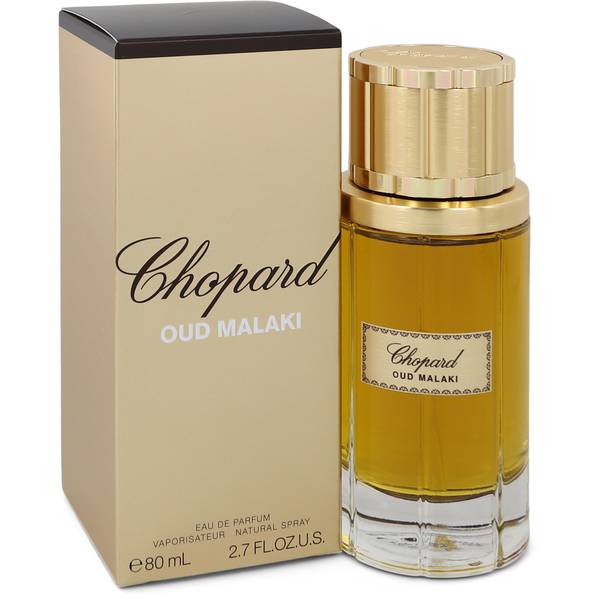 Chopard Oud is a tobacco-heavy cologne that twists the usual Chopard fragrance flair into something heavier. Inspired by seduction and the Orient, this fragrance errs on the masculine side of unisex, but offers soft notes of lavender and grapefruit to keep it balanced carefully in the middle. 
Cologne Characteristics: This smooth fragrance is often referred to as an excellent example of a scent that evokes a traditional Oud smell, with animalic spices reigning supreme from start to finish. Beautifully blended, it's a hidden gem in the fragrance world for anyone with a taste for complex and expertly blended sweet cinnamon, spicy wood, and comforting tobacco.
Find Your Signature Oud Scent
An Oud fragrance offers a unique addition to your personal collection, and it's a bottle that promises to stand to attention each time you wear it. One of the most exciting parts of buying an Oud fragrance comes from experiencing each of its notes as the day goes by. 
Not sure where to start? FragranceX's wide range of Oud scents and other discounted perfumes will help you to discover the best one for you.
Oud Smell FAQs
What types of perfume often contain Oud scent notes?
Oud fragrances are a popular category in the world of perfumery, and many perfume brands have incorporated oud scent notes into their fragrances. Some common types of perfumes that feature oud smells among other scent notes include:
Woodsy perfumes: Oud has a distinct woody aroma, making it a popular ingredient in many woodsy fragrances that feature notes like sandalwood, cedarwood, and patchouli.
Floral perfumes: Although not as common, oud can also be found in some floral fragrances, where it adds depth and complexity to the floral notes.
Oriental perfumes: Oud is a common ingredient in many by rich, exotic, and spicy scents that fall into the oriental fragrance category.
Unisex and niche perfumes: Oud-based perfumes are often favored by niche and unisex fragrance houses for their unique and sophisticated scent profiles.
It's worth noting that the scent of oud can vary widely depending on its quality, the method of extraction, and the other ingredients in the perfume. As a result, oud-based perfumes can have a wide range of scent profiles, from sweet and musky to woody and smoky.
Where does Oud come from and when did it become so popular?
Oud and its trading can be traced back to ancient times. Also known as the "wood of the gods," the Agar tree was often transported down the famous Silk Road between the Middle East and Asia, particularly Southeast Asia. 
The tree traditionally was found mostly in the dense forests of Southeast Asia, India, and Bangladesh but its current popularity means it's now grown in places like Australia and Sri Lanka.
Oud is most popular in Middle Eastern fragrances but is growing in popularity across the rest of the world. It's easy to find Oud fragrances in Europe, where this potent fragrance is working its magic more than ever. 
Nowadays, dozens of perfumers across the world are dipping their toe into the world of Oud. Western Oud fragrances tend to be a little lighter and sweeter, while Eastern Oud is often darker and more brooding. It's a rich, opaque scent that gives a hint of the culture and emotion of its origins.
For more interesting fragrance information, follow along here:
---
Georgie Darling is a freelance lifestyle and travel writer from London, England. Her work has been published in Grazia, HuffPost, YAHOO!, Culture Trip and Fodor's amongst others. When she's not writing, Georgie spends most of her time travelling to new countries and scuba diving. She's been an avid fragrance lover since a young age and considers Alaïa by Alaïa Paris to be her signature scent.
Subscribe via Email
Get the best of FragranceX delivered straight to your inbox
Related Posts
Nov 27, 2023
|
4 min Read
Best Incense Perfumes
From the beginning of civilization, it was believed that the only the smoke of incense could...