Aug 1, 2023
|
11 min Read
14 Best YSL Perfumes of All Time
Even before it was born, the Yves Saint Laurent fashion house was destined for success. This highly coveted, luxury French brand began its life working behind the scenes of Christian Dior before its owner, Yves Saint Laurent, launched his own label in 1961.
Designed as the epitome of the stylish, classy, endlessly fashionable woman, ​​Yves Saint Laurent fragrance quickly made a name for itself as one of the most impressive brands around.
Just like its clothing line and beauty products, YSL perfume is more than a little bit special. One quick spritz of a Yves Saint Laurent fragrance and you'll feel a whole new sense of power. It's the type of perfume that attracts eyes, demands focus, and wins over even the toughest of opponents without a second thought.
From the best YSL perfumes for daily wear through to those extra special bottles you'll reserve for date nights, read on for all of the top scents from the beloved brand.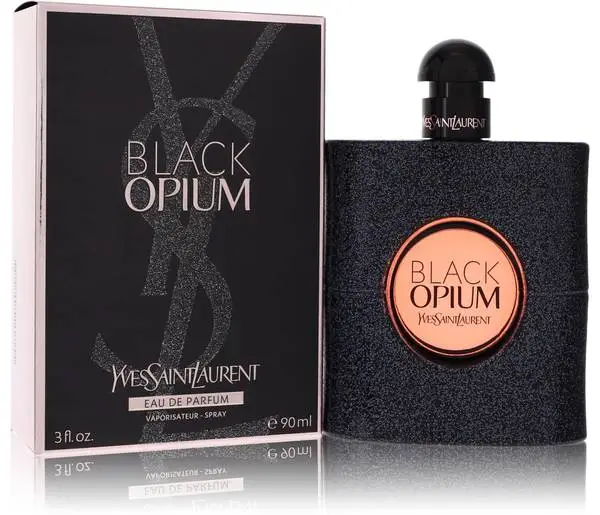 Yves Saint Laurent Black Opium is the first coffee you sip in the morning or the blast of scent you treat yourself to before a night out. It's the scent of excitement, of buzzing energy, and of anticipation for the evening ahead. This vanilla-hued perfume comes packed with sweet coffee and warm spicy notes, fusing together into a ball of delicious sparkles that seem to tint the entire room around you. 
Pink pepper, orange blossom, jasmine, and vanilla gleam like stage lights on the skin. As you might expect from such a loud fragrance, its sillage and longevity are unparalleled. Wear it before Friday nights out on the town.
Similar to: Diorissimo Perfume by Christian Dior, Ange Ou Demon Le Secret Perfume by Givenchy, Intuition Perfume by Estee Lauder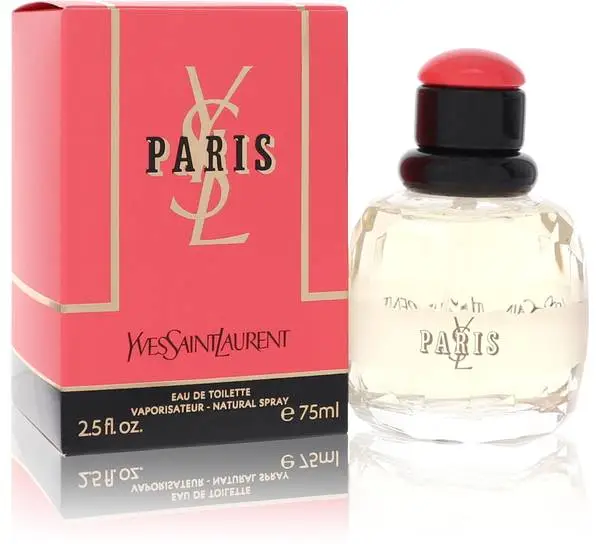 Yves Saint Laurent Paris is a French woman in fragrance form. It's a love letter to France, with its elegant, chic, and ultimately timeless fashion sense. Paris was designed to emulate the stylish nature of the city and its inhabitants, blending a floral, powdery, rose scent and incorporating classic notes like bergamot, violet, and iris. 
This impressive perfume is one of the best YSL fragrances with its delicious sillage, leaving a trail of violet flowers behind as you stroll through the side streets of the city. It's also one of the best YSL perfumes to take with you on European city breaks.
Similar to: Dior Addict Perfume by Christian Dior, Hot Couture Perfume by Givenchy, Le Parfum Elie Saab Perfume by Elie Saab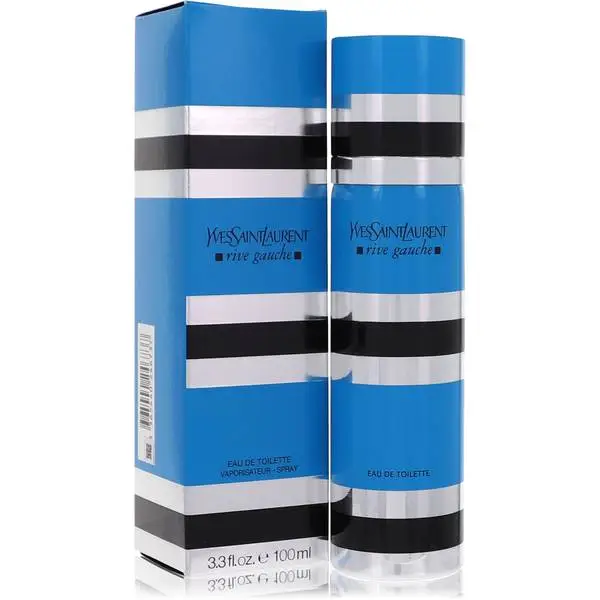 While "Paris" may be a tribute to the city as a whole, Yves Saint Laurent Rive Gauche pays hommage to its more bohemian, intellectual side. Rive Gauche, which translates to "left bank" in reference to the River Seine, is less of a floral, feminine scent and more of a aldehydic, unisex perfume.
This YSL perfume is independent and classy, designed for the free-thinking woman who doesn't follow the crowd. Its top notes of pelargonium and rose absolute are two of the most prominent, followed by a deliciously lengthy drydown of woody, aromatic accords. Wear it on cooler mornings with busy days ahead.
Similar to: Eau Des Merveilles Perfume by Hermes, Stella Perfume by Stella Mccartney, Dolce Vita Perfume by Christian Dior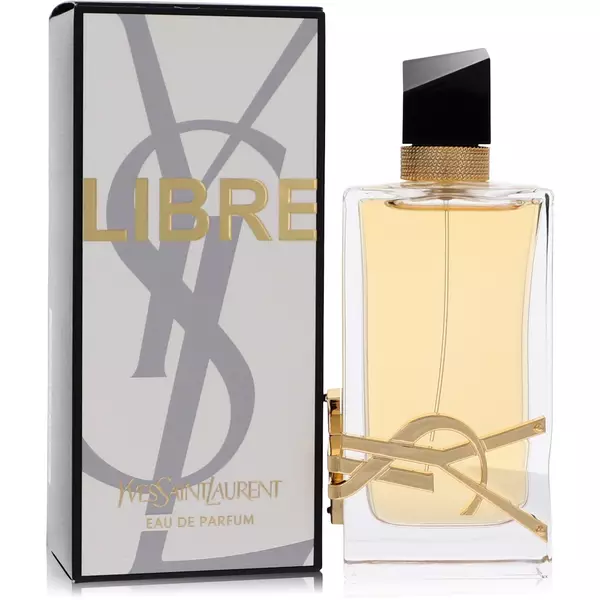 Yves Saint Laurent Libre is one of the newest YSL perfumes, graced with a modern, 21st-century appeal that doesn't wait around for anyone. Intense and powerful, Libre's white floral, citrus, and lavender accords offer an unusual bouquet that's soft yet exhilarating at the same time. 
With its stately black and gold bottle, this is a perfume you'll likely place right at the front of your dressing table. After its initial blast of citrus notes, you'll be treated to a much calmer baseline of Madagascar vanilla, musk, cedar, and ambergris. You'll adore its eternal longevity.
Similar to: Eden Perfume by Cacharel, Poison Perfume by Christian Dior, Fidji Perfume by Guy Laroche
Yves Saint Laurent Opium is a wander down dimly lit paths in a hot, exotic country. This powerful, amber-heavy scent comes packed with mystery, intrigue, and a dash of pure excitement thrown in for good measure.
A single spritz of its magical warm, spicy, balsamic accords hits the skin like a ray of sunshine, then snuggles in contentedly, basking in the light. Opium is the opposite of a subtle fragrance, preferring to surround each wearer with its bergamot, mandarin, jasmine, and myrrh notes. This is one of the best YSL perfumes for taking on vacation to hot countries.
Similar to: L'air Du Temps Perfume by Nina Ricci, Noa Perfume by Cacharel, Rive Gauche Perfume by Yves Saint Laurent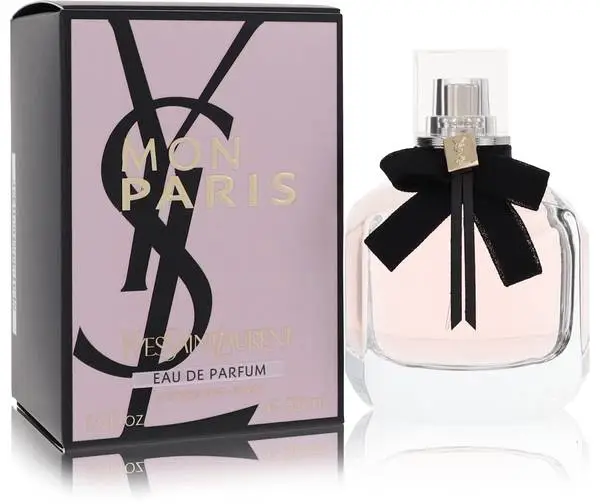 Yves Saint Laurent Mon Paris is a scent to wear on your first trip to Paris. It's youthful and sweet, full of high expectations and ready to see the world. This popular blend never grows old and is one of the best YSL perfumes for gifting to teenagers or women in their early 20s. 
Designed to become your new signature scent, Mon Paris brings a juicy, sweet appeal and a  classic chypre base. This dazzling fragrance has lots to offer and shows off its layers as the hours go by. Its longevity tells a story through its white musk, vanilla, ambroxan, and moss base notes.
Similar to: Paloma Picasso by Paloma Picasso, Calandre Perfume by Paco Rabanne, Knowing Perfume by Estee Lauder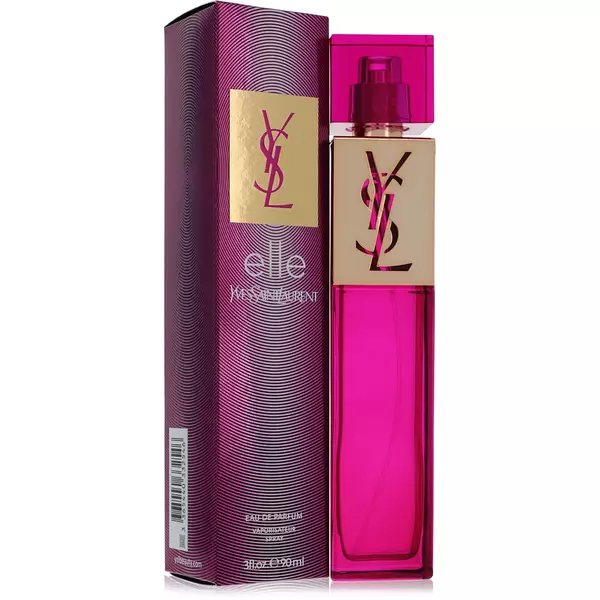 Yves Saint Laurent Elle is woody and girlish, an ideal scent for the working week that adds a discreet yet notable aura to your look. Designed for younger women, Elle is most suited to those in their 20s or 30s, adding just the right amount of prowess without forcing itself to the front of the boardroom. 
Pink berries, vetiver, patchouli, and cedar are some of Elle's most prominent notes, accentuated with a heavy sprinkling of peony petals and a dash of litchi and lemon. It's promising, modern, and sweetly feminine. One of the best YSL perfumes for Mondays to Fridays.
Similar to: Hanae Perfume by Hane Mori, Ysatis Perfume by Givenchy, Hugo Deep Red Perfume by Hugo Boss
Yves Saint Laurent Parisienne is the toned down version of ever-popular Paris, a springtime scent that deserves to be paired with gently rustling leaves and blossoms on the trees. It's a pastel-hued scent rather than vibrant rainbow colors, blending crushed blackberries and cranberries with Damascus rose, violet, peony, and patchouli. 
This is one of the more unusual fragrances from Yves Saint Laurent. Alongside its official note list, it also includes a subtle scent of vinyl and lacquer. Breathe it in to find yourself transported to a world of high heels, new handbags, and everything else Paris is admired for. This is one of the best Yves Saint Laurent perfumes for shopping trips.
Similar to: Aromatics Elixir Perfume by Clinique, Samsara Perfume by Guerlain, Cabochard Perfume by Parfums Gres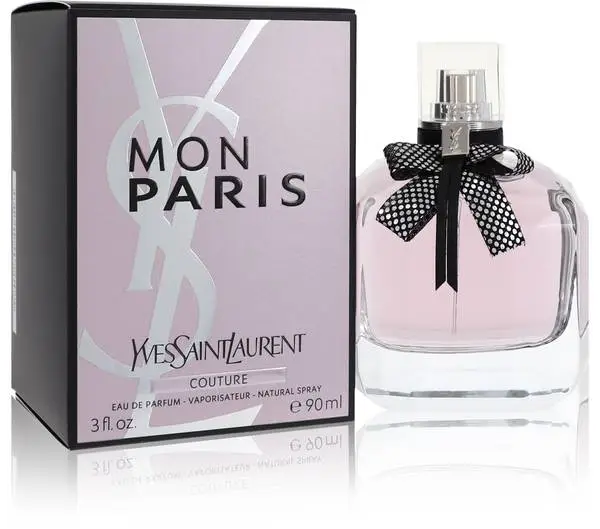 Yves Saint Laurent Mon Paris Couture is the stylish friend of the gang, the one who's always one step ahead of the trends and turns up looking effortlessly cool. This fruity, citrus, rose scent is a world away from the classic fruity blend, indulging in sweet raspberry, vibrant litchi, and sharp grapefruit in one colorful fruit basket. 
Those fruity notes come served up with heapings of flower petals like white peony, orange blossom, and rose. This wonderful springtime scent wafts behind you with every step. It's one of the best YSL fragrances for spontaneous days out with your friends.
Similar to: Ombre Rose Perfume by Brosseau, Diva Perfume by Ungaro, La Vie Est Belle by Lancome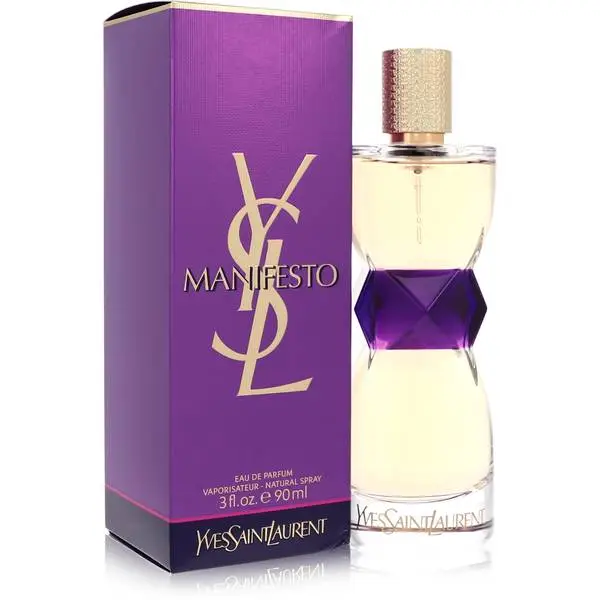 Yves Saint Laurent Manifesto is absolutely one of the most underrated perfumes by YSL. This intoxicatingly delicious blend of vanilla and woody notes is sensual and feminine — a fragrance full of passion and confidence. Its woody notes make it one of the best YSL perfumes to wear during fall or colder seasons, when its initial blast of freshness opens similarly to that first breeze as you step out the door. 
The slightly oriental drydown here is the longest-lasting part of this impressive scent. It sticks with you hour after hour, with no re-application necessary.
Similar to: Angel Perfume by Thierry Mugler, The One Perfume by Dolce & Gabbana, Narciso Rodriguez Perfume by Narciso Rodriguez
Yves Saint Laurent Cinema is a decadent memory of the golden age of silver screens complete with overhead spotlights and red lipstick. This reminiscent scent is one of the best YSL perfumes for evening occasions, to be worn with the most glamorous outfit in your wardrobe. 
Cinema is a soft, floral, vanilla-hued scent, bursting with romantic jasmine and peony and freshly cut clementines. Its musky, powdery base wafts from person to person, an impressive presence that adds an extra dose of magic. Its enormous sillage ensures everyone falls in love with Cinema quickly.
Similar to: Anais Anais L'original Perfume by Cacharel, Jean Paul Gaultier Perfume by Jean Paul Gaultier, Amarige Perfume by Givenchy
Buy YSL Black Opium Floral Shock
Yves Saint Laurent's original Black Opium may feature floral notes but it's far more of an evening-time scent with a caffeine boost to match. The brand's Black Opium Floral Shock is a slightly more toned-down version of the ever-popular scent. It's more of an iced coffee than a piping hot mug, infused with a heavier bouquet of white flowers with that same, almost fizzing undercurrent of coffee. 
This universal scent works well on all kinds of daytime occasions. It's one of the best YSL perfumes for building up your collection, especially if you're a fan of the original blend.
Similar to: Hypnotic Poison Perfume by Christian Dior, Very Irresistible Perfume by Givenchy, Crystal Noir Perfume by Versace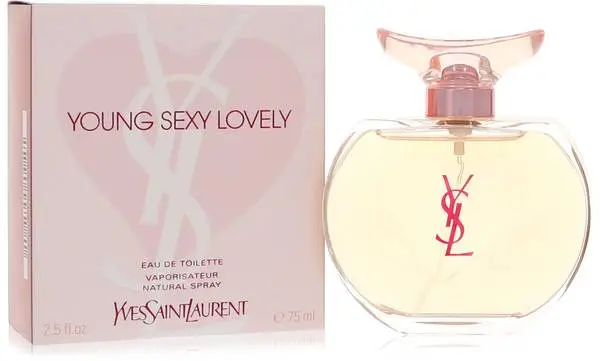 The clue is in the name when it comes to Yves Saint Laurent Young Sexy Lovely. Youthful, fresh, and exciting are just a few of the words that spring to mind when you spritz its heavenly fruity, floral notes. 
This is one of the best Yves Saint Laurent fragrances for women in their 20s who may be searching for a signature scent to carry them through the years. With its cherry blossom, magnolia, and peach notes, this is a perfect spring or summer scent that sparkles in the sunlight. Apply early in the morning before pulling on your favorite sandals and sunglasses.
Similar to: Bright Crystal Absolu Perfume by Versace, Daisy Perfume by Marc Jacobs, Flora by Gucci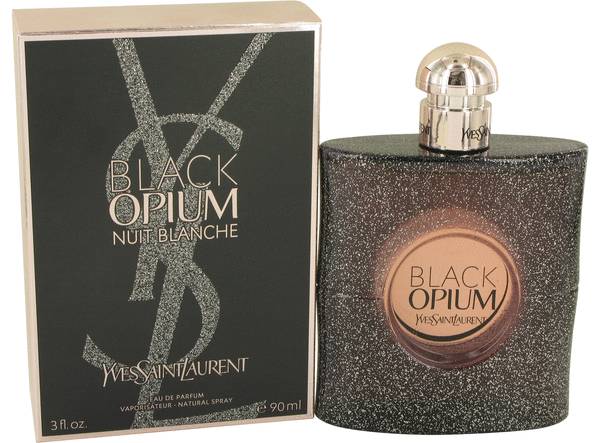 Buy YSL Black Opium Nuit Blanche
If you fell for the original Black Opium's vanilla notes, you'll fall head over heels for Yves Saint Laurent Black Opium Nuit Blanche. Taking those sweet, comforting, almost good enough to eat notes and amplifying them, a quick spritz of Black Opium Nuit Blanche feels almost like a wander through a chocolate factory. 
Cozy, creamy, and delicious, this is one of the best YSL fragrances for anyone with a sweet tooth. Its soothing accords make this a brilliant scent for fall or winter — as comforting as a hot mug of cocoa in front of the fire.
Similar to: Versace Eros Perfume by Versace, Angel perfume by Thierry Mugler, Si by Giorgio Armani
What is Yves Saint Laurent Perfume?
Yves Saint Laurent perfume is an iconic French fragrance brand best loved for its range of stylish, fashion-forward scents. This luxury fashion house is renowned for expertly blending unusual notes to create one-of-a-kind scents to suit every mood. Popular YSL scents include Black Opium and Paris.
Summary
Now that we've talked you through all of the best YSL perfume for women, it's time to head on over to FragranceX to start building out your own collection. There, you'll find a large range of YSL perfume for her as well as lots of discontinued scents from all of your other favorite brands.
---
Read on for more of the best perfumes by brand and scent note: 
Subscribe via Email
Get the best of FragranceX delivered straight to your inbox
Related Posts
Nov 27, 2023
|
4 min Read
Best Incense Perfumes
From the beginning of civilization, it was believed that the only the smoke of incense could...