Jan 29, 2023
|
7 min Read
9 Best Lemon Perfumes for Women 2023
Smelling fresh is easy peasy lemon squeezy with these scents for women. Updated in 2023 to reflect the trendiest lemon perfumes this year. 
We all want to feel fresh and clean, and few notes create those feelings like lemon does. But finding a lemon perfume isn't always so easy. There's a very thin line between sophisticated lemony freshness and smelling like a bottle of Mr. Clean! 
Luckily, our team of experts did their due diligence! Here's a look at the 10 best lemon perfumes of all time:
Top Lemon Perfumes for Women 2023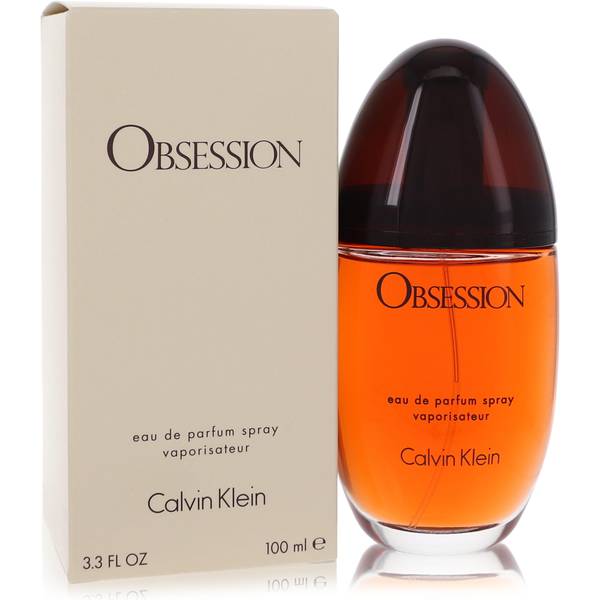 Obsession perfume is the best-selling lemon perfume at FragranceX, and for good reason. This popular Calvin Klein scent blends lemon with woody, spicy, amber, sweet, and woody notes to make for a fragrance that's so alluring that it immediately boosts a woman's self-assurance, prompting her to apply it regardless of her destination.
Explore more of the Best Calvin Klein Perfumes of All Time.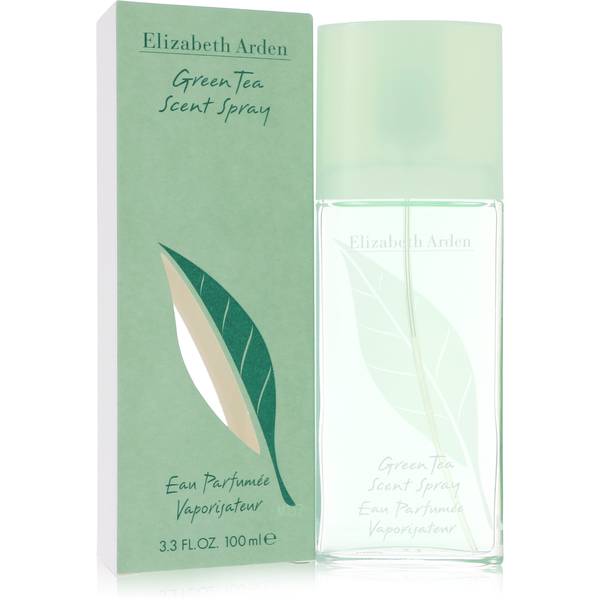 Green Tea boasts a citrusy aroma with top notes of lemon and orange peel, making it ideal for balmy summer nights. A hint of sweetness is provided by the tartness of rhubarb, while the Elizabeth Arden fragrance's core is composed of jasmine, carnation, and oak moss, imbuing it with a refreshing quality. Finally, green tea, clove, and celery seed lend the fragrance a crisp finish, reminiscent of summer, regardless of the season.
Don't let the name deceive you; Green Tea is a signature lemon scent for women. Explore more of the Best Elizabeth Arden Perfumes.
This lemon-smelling perfume is bright, cheerful, and lively. While the blue bottle may make you think this is a marine or aquatic scent, this new Versace perfume doesn't actually have many accords from that family.
Pour Femme Dylan Turquoise by Versace is a nice summer scent that leans masculine. But don't confuse that masculine edge for an in-your-face smell as this fragrance is not particularly strong. This is a pleasant go-to scent for the office or anywhere else a "loud" fragrance wouldn't be appropriate. 
For a more extensive list of the top Versace scents, read on in our Best Versace Perfumes of All Time guide.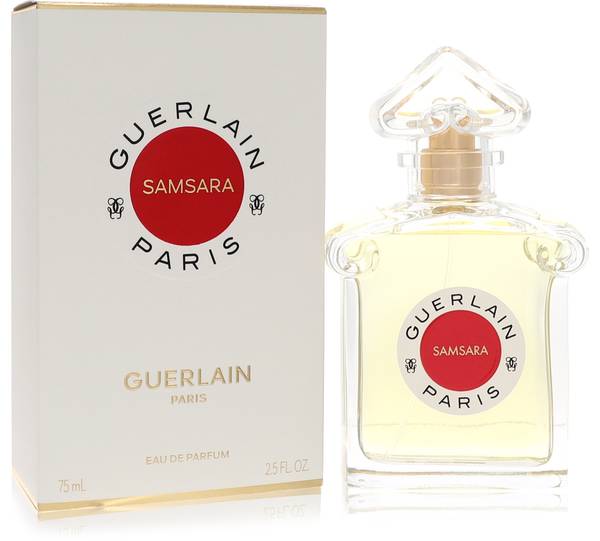 Samsara perfume is an excellent choice for an evening fragrance for women. Notes of lemon, peach, bergamot, and ylang-ylang contribute to a refreshing top layer. This woody scent with hints of yellow floral notes was introduced in 1989 and features a lovely heart comprised of violet, narcissus, rose, iris, jasmine, and orris. The base is supported by iris, tonka bean, sandalwood, amber, vanilla, and musk.
Choose this lemon scented Guerlain fragrance for a long-lasting perfume with moderate sillage. Explore more of the Best Long-Lasting Perfumes for Women.
This Acqua Di Parma perfume is a citrus bomb in the best possible way. It opens with a blend of lemon, grapefruit, bergamot, and citron. That brightness quickly rounds out with notes like jasmine and cedar, making this scent incredibly versatile and suitable for both men and women.
The sour notes of lemon are incredibly well-balanced. The resulting juice has top-notch sillage, projection, and longevity making this one of the best lemon fragrances for day-to-night and year-round use. 
Happy is a hugely popular Clinique fragrance that has been around for over two decades. It's lemon notes make it a popular option for teenagers who often carry the scent with them well into adulthood.
While the lemon note defines this scent, Happy also whisks you away to a scented grove with strong top notes of other fruits like orange, blood grapefruit, Indian mandarin, bergamot, apple, and plum. That fruity fun makes this the best lemon perfume for a hot summer day when you want to feel light.
As you might have guessed from the stunning, sculptural green accented bottle, this lemon Armani fragrance blends fresh and green accords with its zesty lemon notes. The blissful balance of the two creates one of the most fitting lemon scents for casual, everyday use.
Acqua Di Gioia is feminine (thanks to florals like jasmine in the blend), but not overly so. Deliciously aquatic accords add to the freshness of the Amalfi lemon. 
If you're looking for a lemon fragrance that's clean but sexy, try Light Blue Eau Intense. To tame the intensity of the lemon top note, this Dolce & Gabbana scent starts with musk and amberwood at the base.
Next, it adds jasmine and marigold at the center for a woody and floral blend that works beautifully year-round. This is among the best lemon perfumes for getting in touch with your wild side.
If you're in the market for a lemon womens perfume with personality, check out Replica Under The Lemon Trees. When you first spray this Maison Margiela perfume, you'll get a strong punch of lemon, but that will soon dissipate as the drydown becomes more green, aromatic, and spicy.
Given that the name conjures up feelings of relaxing in the park under a tree, this one of the best lemon perfumes for a warm, humid day. It's also a long-lasting scent, making it appropriate for sweaty weather.
Lemon Perfume Tips
Lemon is one of the most popular accords, and is present in a huge chunk of the world's most well-known fragrances (even if those perfumes don't strike you as lemony). In fact, lemon can actually be quite subtle when appropriately blended. 
However, those beautifully strong citrus odor molecules we highlighted are also quite fragile, so it's best to store your lemon perfumes in the refrigerator.
Find Your Signature Lemon Fragrance
Lemon is arguably the most popular citrus fruit — and we hope this list gives you a taste of why! There are so many fabulous lemon scented perfume options, and many carry their appeal well beyond when we're looking for a little warm weather freshness. The best lemon perfumes can actually be complex and a great deal more versatile than people give them credit for.
Lemon Scented Perfume FAQs
What is Lemon Perfume? 
Lemon perfume is a scent that smells just like real, zesty fruit and peel. That's different from other perfumes since lemon oil is usually cold-pressed. The fresh, energizing scent blends well with other citrus oils like orange and grapefruit, and floral notes like rose, ylang ylang, lavender, geranium.
Bolder lemon fragrances will often also have a woody backbone, with woody notes like musk, sandalwood, amber, oak, and even patchouli to add balance and dimension. Lemon fragrances are usually inexpensive to create since lemons grow well all over the world.
Their essential oil is also easy to extract, so you can find a fantastic lemon fragrance at pretty much any price point — from bargain bin to uber luxury. 
What are the Most Popular Lemon Scents for Men? 
Lemon colognes are quite popular, as the fresh and clean scent of citrus fragrances can make the wearer feel refreshed and invigorated. Here are the best-selling lemon colognes for men:
Explore more popular cologne options in the Men's Colognes That Women Love and Popular Men's Colognes Right Now guide.
What are Popular Lemon and Vanilla Perfumes? 
Lemon and vanilla are two distinct scents that complement each other very well, making for a unique and appealing fragrance when combined. Popular lemon and vanilla perfume options include Calvin Klein Obsession, Ariana Grande Cloud, and Boucheron by Boucheron.
Looking for learn more about fragrances for women and men? Read on in these perfume guides:
---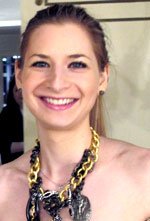 Sharon Feiereisen is a freelance writer who specializes in fragrance, makeup, wellness, health, skincare, and general lifestyle topics. Her work has been published in Time Out, Newsday, The Knot, Teen Vogue, Business Insider, Real Simple, and Hamptons Magazine among many other print and online outlets. When she's not writing about new, exciting fragrances, you can usually find her on an airplane or at a boutique fitness studio.
Subscribe via Email
Get the best of FragranceX delivered straight to your inbox
Related Posts
May 31, 2023
|
11 min Read
Everything You Need to Know About Blue Beauty
The beauty industry has changed for the better in recent years, embracing sustainable alternatives and becoming as...