Dec 7, 2021
|
10 min Read
14 Best Winter Holiday Perfumes 2022
This post with refreshed and re-published on January 11, 2022. 
Thick sweaters, oversized scarves, and the best winter perfume. That's the recipe for success when it comes to the colder seasons. Much like you'll be throwing on extra layers for optimum comfort, you'll want to swap out your soft, delicate, summer scents for something with more depth to keep you cozy.
The best winter perfume offers a magically gourmand, spiced, woody or vanilla-heavy base that wraps itself tightly around you and doesn't let go until spring. And all of these warm, rich fragrances set the scene for a winter to remember. Read on for all of our favorite winter perfumes for her.
What is Winter Perfume?
Winter perfume is usually made up of rich, intense, warming notes, like chocolates, dark fruits, and woody bases. These scents are designed for colder weather when your body temperature is often lower. Look for notes like vanilla, musk, sandalwood, and amber when choosing your next winter perfume.
Here's a list of the most signature scents for winter:
Best Winter Fragrances For You or As a Holiday Gift
Luxurious, feminine, and decadent, Tom Ford's Black Orchid weaves a rich, spiced web of notes across your body. Alluring and intoxicating, this winter perfume isn't one for the fainthearted, with Mexican cocoa, incense, and sandalwood stirred together into an earthy hot chocolate. A holy grail for hitting that perfect midpoint between comfort and contrast, it's dark and fragrant and perfect for spicing up cozy first dates.
Similar to: Euphoria by Calvin Klein, Crystal Noir Perfume by Versace, Narciso Rodriguez Perfume by Narciso Rodriguez
Elixir Des Merveilles by renowned perfumer Jean-Claude Ellena for  Hermes is cheerful and energetic. It's the winter sunshine that fools anyone into expecting a dash of heat on the skin. It's also the reflection of rays on fresh snow, an amber-based winter perfume with plenty of citrus and balsamic notes to cheer up even the most insistent of cold-weather-haters. Siam resin, orange peel, and caramel lazily wrap themselves around you, providing an orange-tinted shawl in a deceptively intricate fragrance. One of the best winter fragrances for her on the shelf.
For more of Ellena's signature Hermes scents, read on in the Best Jean-Claude Ellena Perfumes of All Time guide.
Similar to: Shalimar Perfume by Guerlain, Tresor Perfume by Lancome, Lolita Lempicka Perfume by Lolita Lempicka
Musky and woody, Narciso by Narciso Rodriguez is the winter warmer that pulls you out of bed like a comfortingly thick pair of knitted socks. But don't confuse Narciso with a mature fragrance. This one is just as stylish and perfectly manicured as you'd expect from the brand. Combining white gardenia and rose with woody chunks of cedar, this winter musk perfume evolves with the season. It's the best winter perfume in a sophisticated, invisible second skin.
For other top musk fragrances, read on in the Best Musk Perfumes of All Time guide.
Similar to: Jean Paul Gaultier Perfume by Jean Paul Gaultier, The One Perfume by Dolce & Gabbana, L'eau D'issey (Issey Miyake) Perfume by Issey Miyake
Jo Malone's Oud & Bergamot is a brisk winter walk through the woods and the reassuringly warm house you return to afterwards. A fresh interpretation of oud, it effortlessly brings together the depth and charm of traditional oud with modernized and fragrant light citrus and bergamot notes. This versatile winter-fresh perfume is a popular signature scent when the weather cools, with its beautiful, understated power contrasting against dark, brooding base notes.
Similar to: Red Door by Elizabeth Arden, Modern Muse Perfume by Estee Lauder, Tocade Perfume by Rochas
Sharp and elegant, Baccarat Rouge 540 by Marison Francis is an alcohol-bolstered coffee or a favorite holiday candle. It's unlike anything else in the fragrance world — the star in the sky you try to follow through thick woods or the undetermined note you can never quite put your finger on. It smells of intrigue: of jasmine, ambergris, fir resin, and cedar, along with something else you'll struggle to name. It's a mystery cloud that follows in your footsteps, perfect for winter evening events.
Similar to: Flowerbomb Perfume by Viktor & Rolf, Black Opium by Yves Saint Laurent, Delina Perfume by Parfums De Marly
Decadence by Marc Jacobs is the scent of secret opportunity. It's one extra chocolate from the tin, or one more dance, or a final stolen look. It's intense and distinctive — an opulent cloud of jammy plum, intense rose, and silky vetiver. Sugar and spice dazzle from all directions, in a winter fragrance that's all but designed for Christmas parties. A thick fur coat and a dark lipstick are Decadence's two most obvious pairings. One of the best winter perfumes for a posh night out.
For a more extensive list of the most popular Marc Jacobs fragrances, read on in our Best Marc Jacobs Perfumes of All Time guide.
Similar to: Versace Eros Perfume by Versace, Euphoria by Calvin Klein, Alien by Thierry Mugler
Alien is a hazy dream, a mysterious memory tinged with jasmine and amber that your mind struggles to fully comprehend. It's a winter masterpiece of a scent, with a tenacious and complex blend that comes with wide-eyed looks and unfinished questions. Addictive and creamy, Alien by Thierry Mugler leaves its own mark with an exotic, purple-hued cloak. It's one that gives you the chills, while waking you up from the inside in a matter of mere seconds.
Similar to: Jimmy Choo by Jimmy Choo, Bright Crystal by Versace, Kenzo Flower Perfume by Kenzo
Yves Saint Laurent's Libre is a winter scent perfume for those counting down the days until spring. Heavy enough to suit the season, with contrasting droplets of lavender, Mandarin orange, and blackcurrant that provide a reassuringly optimistic blend. It's a countdown in a single spritz, an artful bottle that hugs you tight like a comfort blanket through the worst of the storm, letting you go gently at the first signs of unfurling leaves on the trees.
Similar to: La Vie Est Belle by Lancôme, Armani Si Perfume by Giorgio Armani, Hypnotic Poison Perfume by Christian Dior
Fruity and rich, Burberry's Her Intense is the warm mug of aromatic tea that eases cold fingers. A deliciously bubbling pot of blackberries and red fruits, it's the epitome of a comforting winter fragrance with a soft, syrup-tinged beginning and a glamorously gorgeous finish. Thick and dense, Her Intense is an oversized coat and your favorite winter boots waiting for you by the door ahead of a day of adventures. This gourmand scent perpetually smells nothing less than enchanting. One of the best winter perfumes for cozying up to a roaring fire.
For more of the most popular Burberry fragrances, read on in our Best Burberry Perfumes of All Time guide.
Similar to: Pink Sugar Perfume by Aquolina, Burberry Body Perfume by Burberry, Crystal Noir Perfume by Versace
Sizzling flames, an amber reflection, and the heat on your cheeks — Maison Margiela's Replica By The Fireplace is woody, smoky, and sweet. Warming notes dance on the fire, with hints of burnt marshmallow drizzled with pink pepper and orange blossom. It's the scent of long, meaningful conversations, of rich sips of whiskey and roasting chestnuts all wrapped up into one. It's a Christmas present in a bottle. Wear this one for wintery strolls and adventurous outdoor occasions.
Similar to: Reb'l Fleur by Rihanna, Not A Perfume Perfume by Juliette Has A Gun, Mancera Cedrat Boise Perfume by Mancera
Lengthy and unwavering, Chanel's Allure is a timeless classic that you'll run to each year at the first sign of winter. This vintage-esque fragrance manages to encapsulate winters of long ago. It's like leafing through a treasured photo album of memories while each note slowly savors each new photo. Cozy and sensual, Allure is an underlying current of beauty, fusing Chanel's signature style with a hefty dose of nostalgia. Peach, honeysuckle, and sandalwood are responsible for that indescribable feeling of old-time comfort.
For a list of the greatest perfumes by Coco Chanel, read on in the Best Chanel Perfumes of All Time guide.
Similar to: Angel Perfume by Thierry Mugler, Coco Mademoiselle Perfume by Chanel, Dior Addict Perfume by Christian Dior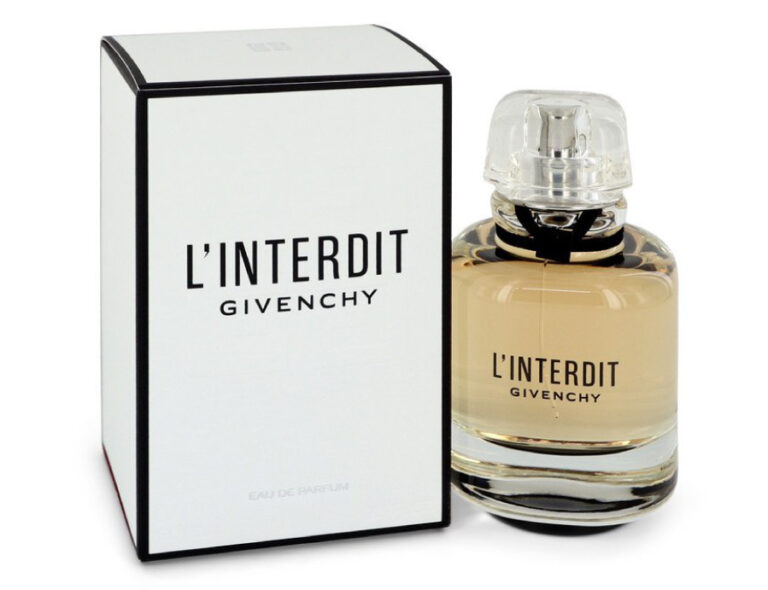 White florals and tuberose give Givenchy's L'interdit an almost ethereal quality. Crisp yet homey, it's a warm white blanket that shelters you from heavy winds, caressing you with whispers of pear, bergamot, and orange blossom. This classy perfume accentuates all kinds of vintage vibes, in a way that's stately and confident while remaining youthful and poised. It's a liberating fragrance and the antidote to winter chills. The best winter perfume for crisp walks through the snow.
Similar to: The One Perfume by Dolce & Gabbana, Jean Paul Gaultier Scandal Perfume by Jean Paul Gaultier, Shalimar Perfume by Guerlain
Memoire D'une Odeur is calm and serene. It's a nighttime walk lit by sparkling stars with chamomile mist in every direction. This woody, herbal fragrance is almost melancholic, in a way that soothes the soul with its creamy jasmine and sandalwood notes. Breathe in the scent of Memoire D'une Odeur by Gucci and experience peace and tranquility through this memory-triggering bottle. A scent of self-assurance, this winter fragrance is hazy, elusive, and designed for solo adventures.
To learn more about the most popular perfumes by Gucci, read on in the Best Gucci Perfumes of All Time guide.
Similar to: Dolce & Gabbana Light Blue by Dolce & Gabbana, Mon Guerlain Perfume by Guerlain, Le Parfum Elie Saab Perfume by Elie Saab
Chopard's Love is almost giddy in its appeal, a winter floral perfume that dazzles and dances on the stage in front of you. Twisting and turning with ribbons of rose, cinnamon, and violet, it's a fast-paced Turkish delight and just as floral-sweet as you'd expect. A Christmas present waiting to be unwrapped or a winter hot drink with a spicy kick, Love is remarkable, opulent, and all-round feminine. Wear this winter fragrance for seasonal dinner parties.
Read our guide on the Best Floral Perfumes of All Time guide for more of the best winter floral options.
Similar to: Gucci Rush Perfume by Gucci, Black Xs Perfume by Paco Rabanne, Wish Perfume by Chopard
Winter Fragrances – In Summary
Winter is all about warmth, and the best way of encapsulating that feeling is by spritzing the best winter perfume. No matter whether you're searching for a spice-filled winter women's perfume or a deep, intense winter leather perfume, you'll find a full range of discounted favorites (and the best winter perfumes on offer) at FragranceX.
And, don't forget to get your favorite family members and friends designer perfume gift sets as a holiday present!
For more information on the best perfume brands and scent notes, read on:
---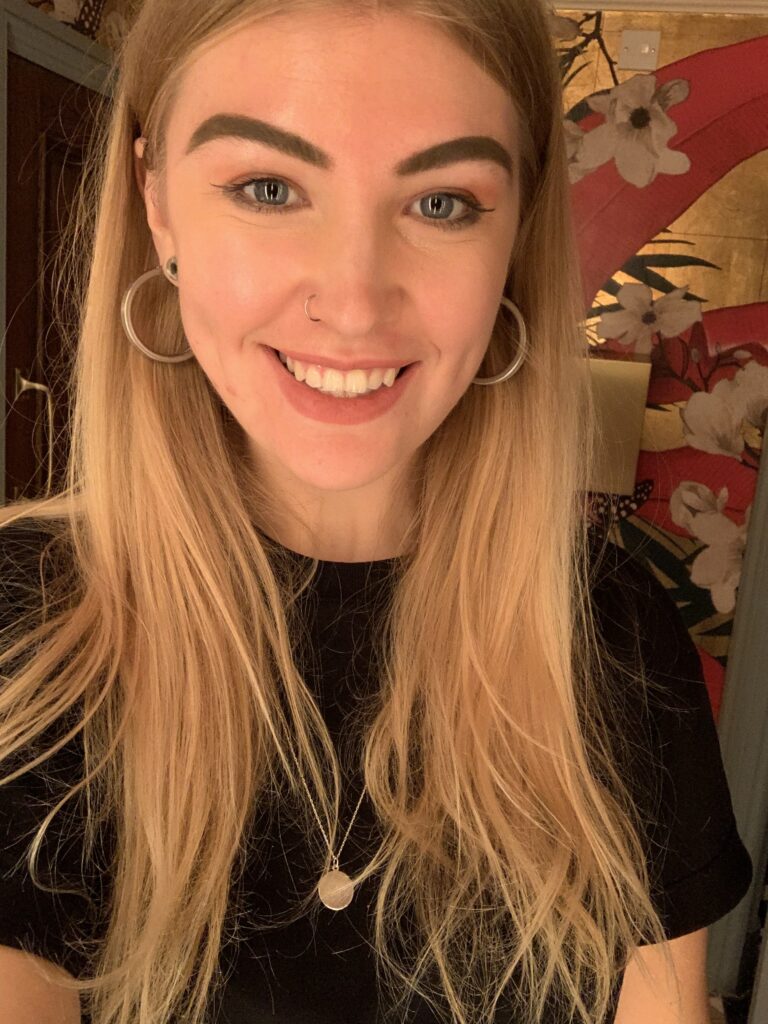 Georgie Darling is a freelance lifestyle and travel writer from London, England. Her work has been published in Grazia, HuffPost, YAHOO!, Culture Trip and Fodor's Travel amongst others. When she's not writing, Georgie spends most of her time traveling to new countries, cooking unusual recipes or scuba diving.
Subscribe via Email
Get the best of FragranceX delivered straight to your inbox
Related Posts
Sep 26, 2023
|
2 min Read
The Best Perfumes for When You're Craving a Pumpkin Spiced Latte
Autumn is a magical time when the world transforms into a tapestry of golds, reds, and browns....