Nov 12, 2021
|
13 min Read
The 15 Most Expensive Perfumes of All Time
This article was updated and republished on November 12, 2021.
The first perfumes were originally created and worn to cover up unpleasant body odors, before deodorant or body soap could do that for us. Over time, the public's perception of perfumes has changed from a tool to mask unpleasant smells to one associated with class, elegance and sophistication.
Some perfumes have gone the extra mile to show how upscale they are, with luxurious packaging or rare ingredients. These perfumes are considered the most expensive perfumes in the world, reserved for the most special of special occasions or for displaying with other high-end collector's items.
While FragranceX may not carry some of these pricier options, we know you still want to smell great without hurting your wallet. To help you find similar options to the most expensive perfumes in the world, we included a "steals" section with affordable perfumes that smell expensive. Who says you have to break the bank to smell intoxicating?
What Are The Most Expensive Perfumes for Women of All Time?
1. Shumukh- $1.29 million total
To kick off our list of the most expensive fragrances in the world, we present the highest-priced perfume ever: Shunukh!
Unveiled in March 2019 in the Burj Khalifa, this fragrance was designed by master parfumier Asghar Adam Ali, based in Dubai. Comprising of scents of Indian agarwood, sandalwood, Turkish rose and others, the real magic lies in the packaging of this perfume.
Stored in a genuine leather display case, the bottle is a tribute to the heritage of the United Arab Emirates. Featuring silver clamshells holding genuine pearls, roses made of pink gold and diamond dust and marble pillars topped by a diamond-studded falcon, only one of these perfumes were ever put into production.
The Steal: Hypnotic Poison by Christian Dior- $127.49 for 3.4oz
Though this bottle doesn't come adorned with jewels, pearls or marble, you'll still feel like a million bucks when you spray this classic Christian Dior perfume on. This perfume combines musk, florals and fruit to create a similarly mysterious, intoxicating nighttime fragrance at a fraction of the price.
2. DKNY Golden Delicious Limited Edition- $1 million total
This one-of-a-kind packaging was a joint effort between the team at DKNY and renowned jewelry designer Martin Katz. The bottle boasts 2,909 precious stones, including 2,700 white diamonds, 183 yellow sapphires, 15 Australian pink diamonds, a 3.07-carat ruby and a 2.43- carat yellow Canary diamond on the cap. Crafters placed the stones by hand for over 1,500 hours to resemble the iconic New York City skyline. Once sold, the makers donated all proceeds to the Action Against Hunger charity.
The Steal: DKNY Golden Delicious- $34.98 for 3.4oz
Even though this bottle doesn't feature all the trimmings of its much more opulent counterpart, the smell is still the same: a beautiful medley of white florals, fruit and woodsy tones, perfect for any woman who wants to add a touch of glamour to her day without spending their funds on a high-priced perfume.
3. Chanel No. 5 Limited Edition Grand Extrait- $30,000 for 30.4oz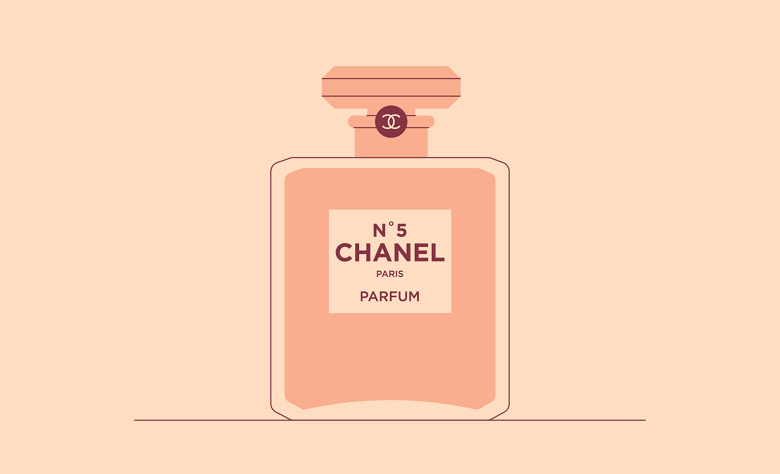 Released in December 2018, the infamous fashion house blew up their most iconic fragrance to 10 times its normal size and dyed it red, all to honor Gabrielle "Coco" Chanel, the founder of the brand. With only 55 put on sale, this supersized bottle was targeted to lifelong fans of the brand and all that Coco stood for.
With a bottle made of pure crystal and sealed with a time-intensive technique known as "baudruchage," a method used to keep the perfume itself as pure as possible, this rare collector's item is far and away the most expensive Chanel perfume ever made, and is meant to be showcased proudly on a luxurious vanity.
The Steal: Chanel No. 5- $152.99 for 3.4oz
To pay homage to the iconic designer and fashion house for a portion of the price, consider adding the legendary Chanel No. 5 to your collection. With ambassadors like Marilyn Monroe to sing its praises, this floral fragrance embraces simplicity and luxury in every spritz.
For more of the best from Coco, explore our Best Chanel Perfumes of All Time guide.
4. Clive Christian No. 1 Imperial Majesty- $12,722 per oz.
Designed by highly regarded British parfumier Roja Dove, this aromatic floral fragrance boasts an impressive ingredients list, composed of rose oil, jasmine and most notably, Tahitian vanilla. This perfume was designed to invoke a fragrance reminiscent of Aphrodite, Greek goddess of beauty and love.
Housed in an impressive crystal bottle with an 18-karat gold neck and a cap set with a 5-carat diamond, this perfume prides itself on being a luxury addition to the most high-end of perfume collections.
The Steal: Boucheron- $35.69 for 3.3oz
Though not set with an impressive diamond, this fragrance is still sure to get you noticed. A floral, citrus and woody perfume with hints of the Oriental perfumes of the past, Boucheron has the same notes of vanilla, jasmine and rose for a classic yet intoxicating aroma.
5. New Bond St. Amorpha by Bond No. 9- $7,500 for 42oz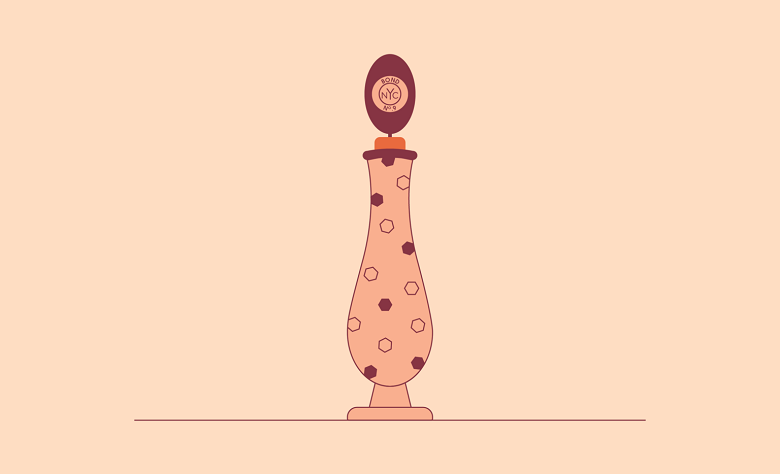 This perfume from famed retailer Bond No. 9 is a fan-favorite addition to their long line of exquisite bottles and decadent fragrances. With notes of coffee beans, cocoa, vanilla and chestnut, this is a mouthwatering perfume for special occasions.
Packaged in a 42oz hand-decorated glass bottle covered with over 3,000 Swarovski crystals, this fragrance packs a punch with its appearance as well as its fragrance.
The Steal: Good Girl by Carolina Herrera- $94.24 for 2.7oz
With similar culinary notes of coffee, cocoa and vanilla, this Carolina Herrera perfume is a budget-friendly alternative to its pricer counterpart. Housed in a bottle shaped like a stiletto heel, this is a fragrance perfect for exploring the duality of good-girl sweet and bad-girl spice.
6. Baccarat Les Larmes Sacrees de Thebes- $6,800 per oz.
Released in a three-part collection with only three bottles ever available for purchase, this perfume comes from the legendary crystal maker Baccarat. This warm and aromatic perfume is composed of notes of frankincense and myrrh.
Considering the brand's origins in fine crystal making, it should be no surprise that the main appeal of this fragrance is in the exquisite bottle it comes in. Housed in a pyramid-shaped bottle made of handcrafted crystal, the cap is adorned with amethyst, making this a pricey, yet beautiful, collector's item.
The Steal: Eau de Royal Secret by Five Star Fragrance Co.- $19.69 for 3.4oz
Minus the pure crystal cap of its sister fragrance, this floral aromatic perfume will help you feel just as worldly and expensive. Designed to be reminiscent of the scents worn in royal courts, this perfume is an excellent addition to the collection of a sophisticated woman.
 7. Roja Haute Luxe- $3,500 for 3.4oz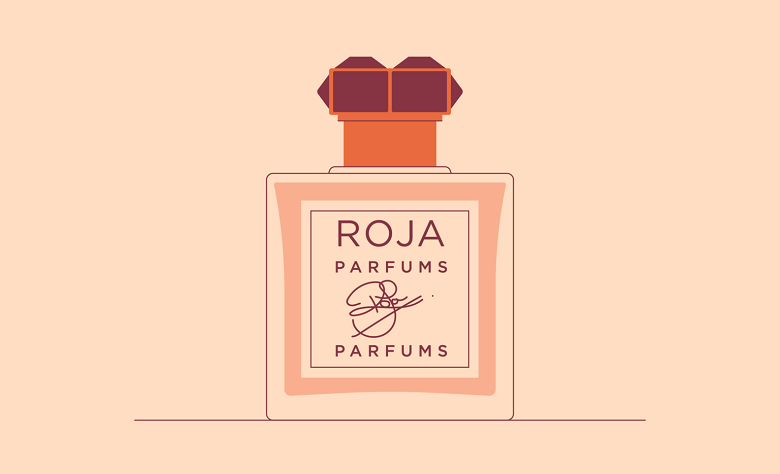 The signature scent of fragrance specialist and historian Roja Dove, the formulation and ingredients list was kept under wraps for 25 years before being released to the public. With floral notes and a surprising finish of ambergris, oakmoss, patchouli, vanilla and ginger, this is an intoxicating fragrance that anyone who comes across you will remember.
With 24-karat gold flakes swirling inside a glass bottle and a purple crystal cap, this perfume is as beautiful to look at as it is to wear.
The Steal: Shalimar by Guerlain- $50.69 for 3oz
Inspired by the epic love affair between Emperor Shah Jahan and his wife, Mumatz Mahal, which eventually led to the construction of the Taj Mahal, the background of this Guerlain perfume is just as beautiful and unique as the scent. Comprised of similar scents of ambergris, musk, leather and florals, this fragrance is as unique as its counterpart for much less cost.
If the have a love for the history of fragrance, read our Fascinating History of Perfume guide.
8. Alaïa Eau de Parfum- $2,500 for 33oz.
Inspired by the late designer's childhood in Tunisia, where he recalled hot brick walls being doused by cold water, this has been one of the most sought-after scents in the fragrance industry since its release in 2015. With primary notes of pink peppercorn, freesia, peony and "animalistic" musky notes, this is a perfect perfume to explore both femininity and masculinity.
Housed in a 33oz engraved bottle with a golden neck and cap, this true collector's item was tailor-made for displaying on your vanity for years to come.
The Steal: Crystal Noir by Versace- $58.54 for 3oz
For a perfume with feminine floral and masculine spicy notes, this perfume does the trick without the high price tag. With notes of pepper, cardamom, ginger, peony and orange blossom, this Versace perfume is a perfect balance between spicy and sweet.
9. Frédéric Malle Dawn Eau De Parfum- $1,500 for 3.5oz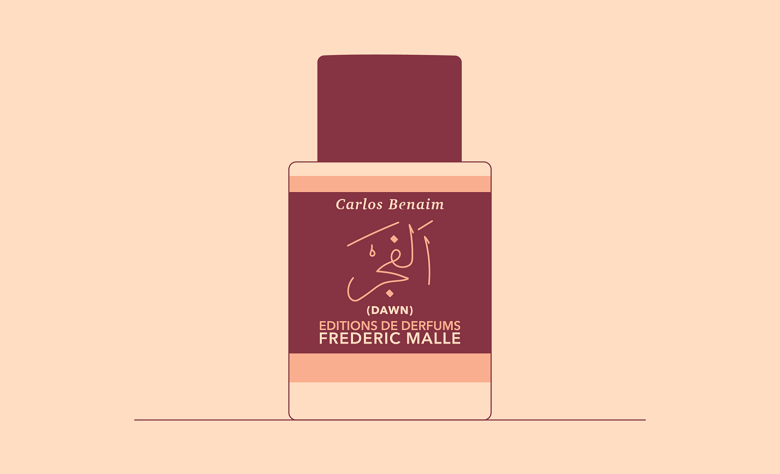 This perfume was inspired by the Middle East's daily rise to prayer, and encompasses the best parts of a summer morning. Warm, inspiring and calming, this perfume has scents of heavy oud, as well as rose, pink peppercorn, oakmoss and frankincense to help you feel ready to take on anything that comes your way.
Packaged in a minimalistic glass bottle and black cap, this perfume makes a welcome addition to any simple vanity setup.
For more of the luxury lines released under the Frederic Malle brand, read on in the Best Frederic Malle Perfumes of All Time guide.
The Steal: Modern Muse Le Rouge by Estee Lauder- $59.97 for 3.3oz
With a similarly calming scent and a spicy kick to round it out, this perfume will invigorate and inspire you to take on any challenge head-on. Rich, long-lasting and elegant, this is an unforgettable scent any perfume lover will covet.
10. Cherry Garden by House of Sillage- $1,200 for 2.5oz
Each perfume crafted by this infamous perfume brand is designed to be a collector's item, and this fragrance is no different. A fairly sweet perfume with notes of Sicilian bergamot, almond and vanilla, this is an everyday perfume worth saving up for.
The perfume itself is a collector's item, but the real showstopper is the bottle it comes in. Enclosed in crystal with a gold top encrusted with diamonds, this is a bottle tailor-made for displaying on your vanity.
The Steal: The One by Dolce & Gabbana- $53.54 for 2.5oz
For a perfume with similar notes of bergamot and vanilla, this fan-favorite by Dolce & Gabbana is sure to do the trick. Created to celebrate the belief that "every woman is the one," this is a fragrance sure to put a pep in your step, without putting a hole in your wallet.
11. Caron Poivre- $1,000 per oz.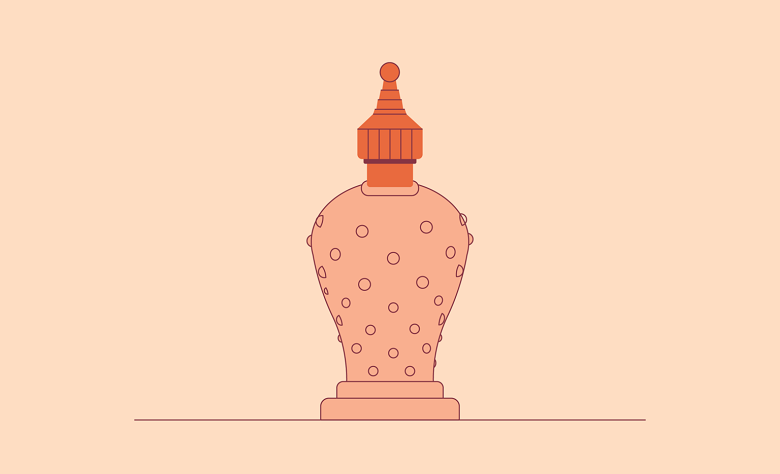 Created by one of the oldest French perfume houses to date, this perfume was designed to be their signature fragrance in 1950. With an unmistakable and instantly recognizable scent, this perfume consists of spicy top notes with a floral base.
Featured in an exquisite bottle crafted by crystal maker Baccarat, in a box designed to replicate a vintage spice box, this perfume is truly fashioned for collectors of the finer things in life.
The Steal: Bijan- $24.84 for 2.5oz
If you want a spicy floral perfume in an Instagrammable bottle, Bijan does the trick. Composed of over 170 essential oils, featuring notes of ylang-ylang, orange blossom, allspice and bergamot, this perfume is classically feminine with an unmistakable kick.
12. Dead of Night by Strangelove- $795 for 3.4oz
The oud oil of this perfume, distilled from agarwood trees in Southeast Asia, is produced without the presence of chemicals, making the oil exceptionally pure and potent. Balanced out by soft florals like jasmine, rose and dried apricots, this is an unforgettable perfume that will draw you back time and time again.
Bottled in a subtle glass container and engraved gold cap, this fragrance is tailor-made for showing off in the best way possible.
The Steal: Tabu by Dana- $14.57 for 3oz
The signature scent of Hollywood icon Ava Gardner, the femininity and elegance of Dana's floral and citrus perfume cannot be overstated. Offering up scents including orange blossom, neroli, rose and coriander, this an excellent dupe for its pricer counterpart.
H2: 13. JAR Bolt of Lightning- $765 per oz.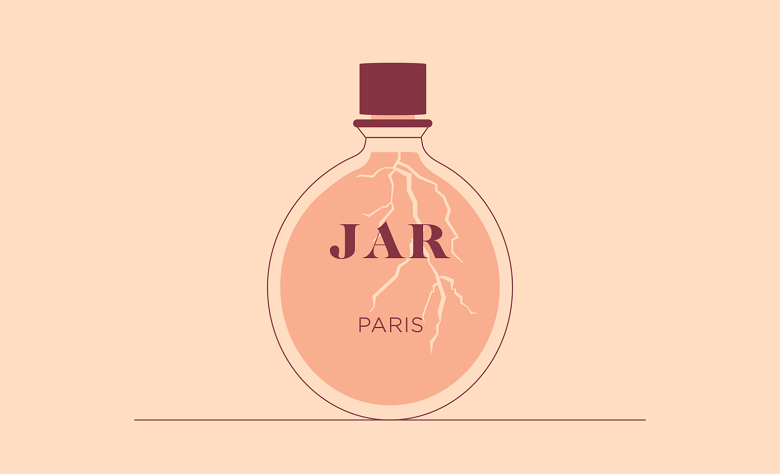 Designed by Paris-based jeweler Joseph Arthur Rosenthal, whose works have been compared to Faberge, this fragrance is the most famous of their line of perfumes. With primary ingredients of tuberose and Oriental flowers, this floral fragrance is not for the faint of heart.
To tie back to the brand's history of impeccable jewelry, this perfume comes packaged in a one-of-a-kind, hand-cut crystal bottle.
The Steal: Quelques Fleurs by Houbigant- $127.49 for 3.4oz
Originally launched by Houbigant in 1912 to be reminiscent of spring at its full bloom, this floral perfume has transcended popularity and time. With similar notes of tuberose and other full blooms, this is a similar floral fragrance at a fraction of the cost.
For more great smelling perfumes that don't break the bank, read on in our Best Affordable Perfumes guide.
14. Krigler Oud for Highness- $655 for 3.4oz
Designed to honor the Royal Highness of Jordan, this perfume is one of many Krigler scents that excite and enchant after one spritz. With notes of amber, oud, honey and sandalwood, this aphrodisiac fragrance perfectly toes the line between sexy and sweet.
Packaged in crystal with a label fit to make you feel like a royal highness yourself, this is the perfect perfume to treat yourself to if you need a reminder to embrace your inner queen.
The Steal: Samsara by Guerlain- $64.97 for 3.4oz
With similar woodsy notes of sandalwood and amber, with added sweetness by way of peach and lemon, this is a truly elegant and feminine fragrance. Designed to match with evening wear, this perfume will help you feel like royalty without paying the price.
15. Serge Lutens Cannibale- $600 for 1.6oz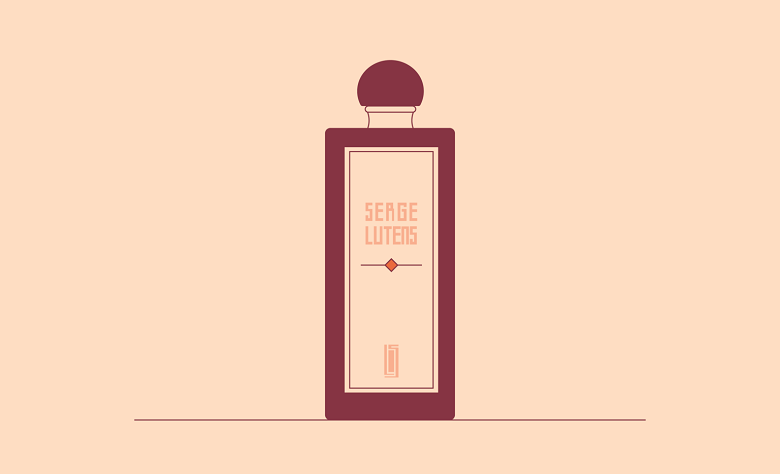 The French perfumery behind this fragrance claims its vibrant acidity is "reminiscent of the floral vinegars of 18th century France," which is perfect for anyone who loves all things vintage. With notes of burnt woods, sap, incense and florals, this perfume leaves a lasting impression.
Sold in a blackened glass bottle with a solid gold label, this fragrance makes the picture-perfect addition to any vanity and collection.
The Steal: Passion by Elizabeth Taylor- $19.98 for 2.5oz
Since its launch in 1987, this Elizabeth Taylor perfume has been a fan-favorite for its unique and glamorous aroma. With similar notes of florals, woods, leather and patchouli, this fragrance will help you embrace the same elegance of its counterpart.
Expensive doesn't always mean better, and any of these options will help you feel elegant and sophisticated from the first spritz to the last. Whether you opt to splurge on one of the more expensive options or pick up a luxury discount perfume, these will help you live and smell your absolute best.
For more resources on the best perfumes ever made, read on:
Sources: Luxury Property | Luxhabitat | Allure
Subscribe via Email
Get the best of FragranceX delivered straight to your inbox