May 10, 2021
|
14 min Read
20 Best Vanilla Perfumes of All Time
If the phrase "vanilla perfumes" transports you back to middle school — spritzing a bit of mom's fragrance on your inner wrists — it's time to fall in love with today's updated line. I spent most of my early years eagerly saving enough piggybank cash to afford a Juicy Couture vanilla perfume to wow the boys. Luckily for us all, things have come a long way since then. In 2021, instead of smelling cheap or passé, many vanilla scents are now endlessly chic and inviting. If you tend to shy away from super-sweet, take heart, because clever perfumers have updated their styles. Vanilla fragrances now include sexy, fresh notes that won't give you flashbacks to the early 2000s.
Not only do vanilla perfumes smell yummy enough to eat, but they're also universally flattering. And if you weren't convinced already, these tantalizing fragrances are sure to invite plenty of compliments from the McDreamys in your life. Plus, there's a version for every taste and preference. Whether you're drawn to warm scents, dark-and-smoky essences, or fresh, citrusy notes, you'll have no trouble discovering a vanilla perfume that has all that and more. Below, feast your senses on the twenty best vanilla perfumes of 2021, sure to turn heads with anyone you bump into.
Top Vanilla Fragrance Lines: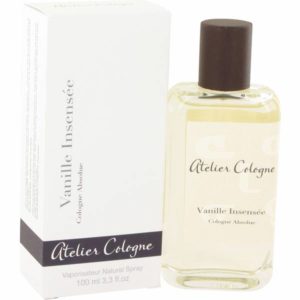 Atelier Cologne captures only the best natural scents. They source ingredients from far-flung corners of the world, where the elements originate. This full-bodied entry blends notes of limes from Mexico and cilantrofrom Russia, to offset the sweetness of its sensuous Madagascar vanilla. The result is a forest-inspired, crisp fragrance that still has that beautiful vanilla essence, without overpowering. This option can be best paired with a mojito beachside for effortless summer vibes that will make all your friends jealous.
Other standouts from the brand: Bois Blonds Cologne, Orange Sanguine Pure Perfume, and Jasmine Angelique Perfume.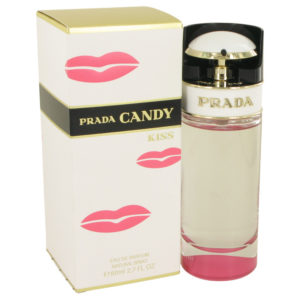 If you're looking for chic, Prada is the way to go. Their classic Candy Kiss perfume is a sought-after sweet vanilla fragrance, for good reason. It's the cashmere sweater of scents, combining vanilla with orange blossom and white musk. The dance between these notes creates a sweet mood that remains elevated and timeless. Not to mention, this warm vanilla perfume's vial will look stunning on any vanity. The only thing missing is a matching Prada handbag to complete the picture.
Other standouts from the brand: Candy Eau de Parfum, Les Infusions D'iris Eau de Parfum, and Prada Amber Eau de Parfum.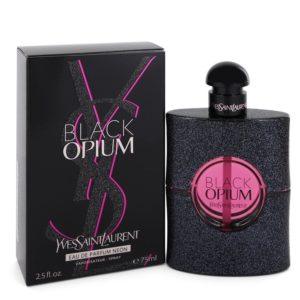 Are you obsessed with a nice vanilla latte in the morning? Then this stylish perfume from the iconic French brand is calling your name. In addition to vanilla, the fragrance has notes of coffee and sweet white flowers that's so yummy you might be tempted to spritz a little in your latte. It's so delicious that it has its own cult following of women who attest to its deep beauty and sensuality. There's a reason why this scent won a coveted Allure Best of Beauty award. It really is one of the best vanilla perfumes on the market.
Other standouts from the brand: Libre Eau de Parfum, Cinéma Eau de Parfum, and Mon Paris Eau de Parfum.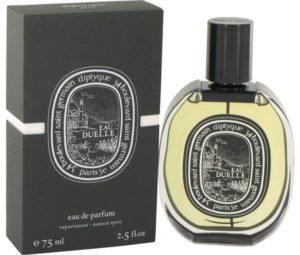 This brand is known for their cult-favorite candles, but their perfumes are just as worthy of your attention. Their Eau Duelle is a dark and warm vanilla perfume for anyone who wants to bring an era of mystery into their lives. It starts the spice with pink peppercorn, and offsets it with sweet vanilla and cypriol. Curl up with a good book — preferably near a crackling fire — and spritz on a little of this fragrance to complete the mood.
Other standouts from the brand: Oyedo Eau de Parfum, Vetyverio Eau de Parfum, and Do Son Eau de Parfum.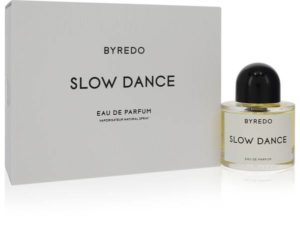 Byredo has set itself apart from the crowd with a range of luxurious perfumes that are a staple for the fragrance-obsessed. Slow Dance combines vanilla with geranium and violet for a floral sensation that invites romance wherever it ends up. To avoid a too-sweet feel, this vanilla scented perfume also contains a hint of patchouli for a modern, fresh perspective. It's the perfect everyday selection for anyone who wants to keep the compliments coming at them from dusk till dawn.
Other standouts from the brand: Gypsy Water Eau de Parfum, Rose Of No Man's Land Eau de Parfum, and Mojave Ghost Eau de Parfum.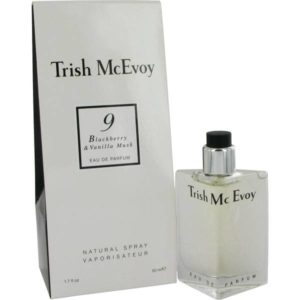 If you're in the market for a summer fragrance that brings back happy childhood memories, look no further. This perfume blends juicy notes of sweet blackberries with irresistible vanilla for an immediate mood-boosting effect. It also has a hint of plum and mandarin for a fruity essence that you'll want to inhale deeply in warmer months. It's the ideal choice for a picnic in the park, best paired with some French pastries and all the sunshine you could ask for.
Other recommended fragrances: Oui by Lancome, Poison Girl by Christian Dior, Ma Griffe by Carven, Victoria's Secret Noir Tease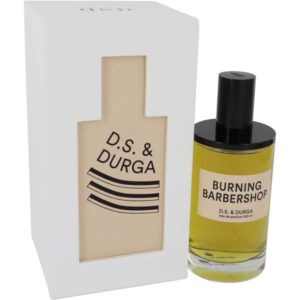 For the woman who's always looking for the coolest, most cutting-edge fragrance, D.S. & Durga delivers. This respected perfumer carries a line of perfumes that will set you apart from the crowd. The Burning Barbershop Eau de Parfum combines vanilla notes with edgier tones of spearmint, lime, lavender, and hay. The result is a sweet yet crisp aroma no one else will recognize. It's the picture-perfect scent to wear at a rooftop bar with a whiskey drink in hand.
Other standouts from the brand: Mississippi Medicine Eau de Parfum, Cowboy Grass Eau de Parfum, and Italian Citrus Eau de Parfum.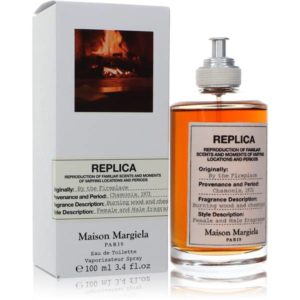 Though it might not seem obvious, there's something mysterious about wearing a heavier, warmer fragrance when everyone else picks light and refreshing. This perfume from Maison Margiela brings autumn vibes, with a hint of clove and chestnut to counterbalance its sweeter notes of vanilla. It's the spritz-on version of sitting by the fire, drinking a warm cup of eggnog, wrapping yourself in a throw blanket, and putting on a record or two. As a nice added bonus, it makes a great Christmas gift for a special friend or loved one.
Other standouts from the brand: 'REPLICA' Beach Walk, 'REPLICA' Jazz Club, and 'REPLICA' Lazy Sunday Morning.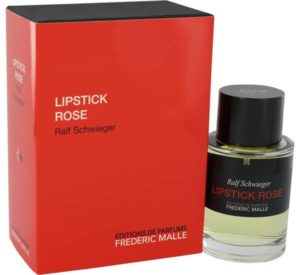 For the beauty-lover who isn't seen without a swipe of lipstick, why not invest in a perfume that honors your obsession? The Lipstick Rose vanilla-based perfume blends in hints of rose, vetiver, and candy, making it an easy choice for a woman who loves sweet scents. It was inspired by an image of lipstick on a woman's mouth. It's part Hollywood glamor, and part businesswoman who knows how to get things done. The fragrance is both refreshing and sweet, ideal for invoking an air of sensuality and chicness. 
Other standouts from the brand: Portrait of a Lady Perfume, Carnal Flower Perfume, and French Lover Perfume.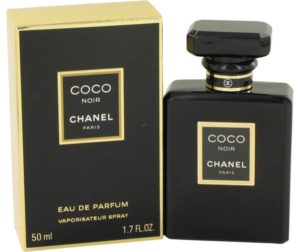 Every woman knows that Chanel is the epitome of class and elegance, and this scent is a wonderful example of its grace. This vanilla perfume for women was made to be worn at night, sipping champagne, on the way to a fabulous dinner party. It's a more intense, long-wearing fragrance, built to last through all-night dances and clandestine meet-ups at dark bars. For an added note of sexiness, it contains deeper hints of patchouli, set starkly against bright floral notes. Pair it with a beautiful purse or string of pearls to stand out from the crowd.
Other standouts from the Chanel brand: No. 5 Eau de Parfum, Coco Mademoiselle Eau de Parfum, and Chance Eau de Parfum.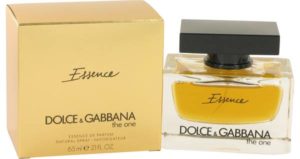 If you're looking for a sweet, fresh fragrance, this chic designer perfume is made for you. Not only does it smell like delicious vanilla, but it adds notes of jasmine flowers, peaches, and lychee that are fresh enough to eat. It's a tempting scent to wear on a park date, with a basket of ripe fruit and a croissant or two. Think of it like dessert you can spritz on, making you as delicious as the foods you're eating.
Other standouts from the brand: Dolce Peony Eau de Parfum,  Dolce Garden Eau de Parfum, and Dolce Shine Eau de Parfum.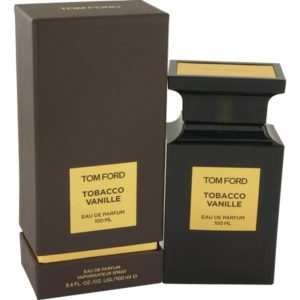 There's a reason Tom Ford fragrances are some of the most sought-after cult favorites on the market. For lovers of vanilla perfumes, this scent carries a creative twist for added spice. With tobacco accords and ginger, it's the height of sexy, adding warmth to any woman who wears it, while not holding back that rockstar edge. This is the go-to choice for confident women who project that special inner power and aren't afraid to show it to the world.
Other standouts from the brand: Costa Azzurra Eau de Parfum, Rose Prick Eau de Parfum, and Bitter Peach Eau de Parfum.
13. Floral Street Wild Vanilla Orchid Eau de Parfum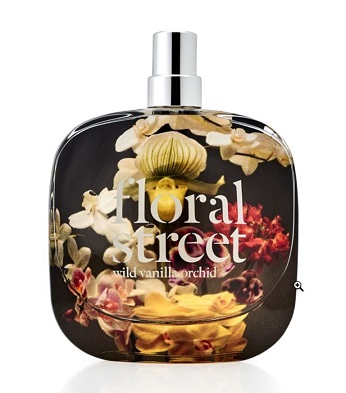 [Photo Credit: Floral Street]
For the bold and beautiful, you need a scent that matches your unforgettable personality. Vanilla is a classic staple in the perfume world. But to stand out with crystal-clear originality, the treasure in this flacon presents other notes that make it stand apart. Besides vanilla, it offers tantalizing jasmine, fresh bamboo, and warm sandalwood. Not to mention, the vial is so gorgeous you'll want everyone in your life to get a glimpse.
Other recommended fragrances: Kajal Eau De Parfum, Elizabeth Arden White Tea Vanilla Orchid, Body Fantasies Signature Vanilla Fantasy
14. Heretic Dirty Vanilla Eau de Parfum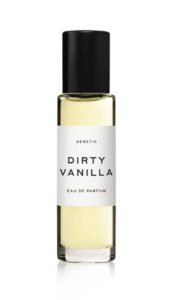 [Photo Credit: Heretic]
For the sustainably conscious consumer, this brand creates top-notch perfumes with natural ingredients and an Earth-friendly mindset. Dirty Vanilla smells exactly like it sounds. It mixes the classic scent with patchouli, cedar, coriander, and sandalwood. The result is a cool-girl fragrance that is anything but basic. Pair it with a leather jacket and some summer-ready sunglasses for a date or night out on the town. Any man is sure to become obsessed with you if your neck is graced with it.
Other recommended fragrances: Mancera Velvet Vanilla, Parfum D'ete, Eau Demoiselle Eau Florale,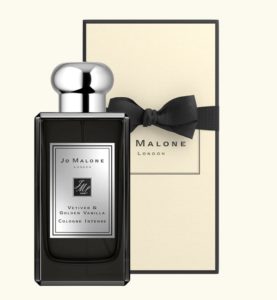 [Photo Credit: Jo Malone]
For a fresh take on vanilla, turn to Jo Malone, the iconic British fragrance house that holds so much history within its walls. Their Vetiver & Golden Vanilla offering is a warm interpretation of the classic vanilla scent, combining refreshing vetiver, spicy cardamom, and bold grapefruit to create a sultry, dark vanilla perfume. If you're worried this sounds too intense, breathe deep. It's an incredibly lightweight option that doesn't overpower, but smells sophisticated and warm. First class flight to London sold separately.
Other standouts from the brand: Peony and Blush Suede Cologne, Red Roses Cologne, and Wood Sage and Sea Salt Cologne.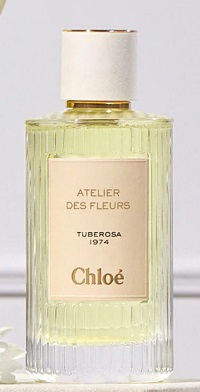 [Photo Credit: Chloé]
For a seductive, effortlessly-appealing feel, this vanilla fragrance is all you could ask for. It's a classic perfume that smells like vanilla without too many added notes to complicate it. Its simplicity makes it a rare find for anyone who adores the storied scent in its originality. The inspiration was the orchid that vanilla comes from, a stunning flower as beautiful as its fragrance. As an added bonus, the bottle is a classic portrait of the French brand, making it a sharp choice for the chic minimalist. 
Other standouts from the brand: Nomade Absolu de Parfum, Love Story Eau de Parfum, and Cedrus Eau de Parfum.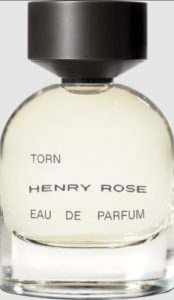 [Photo Credit: Henry Rose]
This sustainable brand is dedicated to creating delicious fragrances that won't harm the environment. Torn is a vanilla-scented perfume that's ideal for anyone with sensitive skin, reactive to more standard options. With a combination of refreshing florals and deep vanilla, this is a sensual mixture of warm notes and light summer whiffs that are endlessly appealing.
Other recommended fragrances: Kajal Eau De Parfum Perfume, Bvlgari Splendida Rose Rose, and Eau De Pamplemousse Rose.
[Photo Credit: Le Labo]
Trying to find a dark vanilla perfume that strikes a balance between woody and sweet? This scent from Le Labo attains that dream with Tonka 25, a warm fragrance with notes of musk, vanilla, and orange flowers. There's something incredibly sexy about this selection, from its simplistic packaging to its sensual dark notes. It effortlessly recreates a 1920's jazz club vibe, from the smokey hints to its splash of refreshing vanilla.
Other recommended fragrances: Santal 33 Eau de Parfum, Le Parfum Elie Saab Perfume, and La Parfum Essential.
19. The Harmonist Hypnotizing Fire Parfum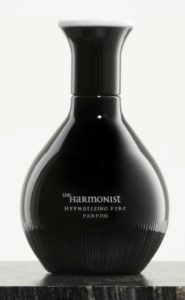 [Photo Credit: The Harmonist]
We all love being the center of attention every now and then, and that's the mood this perfume is made for. This isn't for the wallflowers in the group, but rather for a bold, courageous personality that others are drawn to. The Harmonist Hypnotizing Fire Parfum is all about depth, with sweet vanilla, warm cloves, and fresh rose striking its main notes. Even the bottle invites attention, with its clean design and tantalizing curves. For the woman who can hypnotize her group — and maybe a man or two — this is the perfume she needs to make her dreams come true.
Other recommended fragrances: Kenzo Parfum De'te, Kristel Saint Martin Parfum D'or, and Roja Elixir Pour Femme Essence De Parfum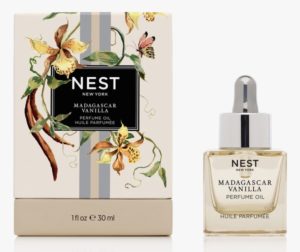 [Photo Credit: NEST]
Trying to take a vacation to the Bahamas without buying a ticket? This perfume will transport you there with endless tropical vibes. New York Madagascar Vanilla is a long-lasting perfume oil, meaning it sinks into the skin and wears beautifully all day long. It's also perfect for anyone with sensitive skin that may not play well with traditional alcohol-based scents. To complete the picture, this oil also contains hints of coconut with its vanilla, for the cheery feel of sitting by a beach, sipping on a technicolor cocktail.
Other recommended fragrances: : Wild Poppy Eau de Parfum, Kate Spade New York Perfume, and Vanderbilt Jardin A New York Perfume
Vanilla is considered a classic note in perfume. It can be sweet, refreshing, dark, or warm all at once. Not only do women feel more beautiful when they wear a vanilla perfume, but it also conveys a sexy, sensual essence that men love and are drawn to. Whether you're going on a date, to dinner, or just strutting around your town with an extra dose of confidence, vanilla perfumes are always in style, and go with every occasion. Check out FragranceX's collection of the best vanilla perfumes of 2021, and watch how just one spritz can transform your entire day.
---
Read on for more of the best perfume scents:
Tatjana Freund is a beauty writer who covers fragrance trends, skincare, makeup, and must-have perfumes. Her work has been featured in Marie Claire, Elle, and Harpers Bazaar. In her free time she can be found sipping champagne and testing out new scents.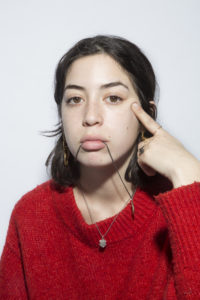 ---
Subscribe via Email
Get the best of FragranceX delivered straight to your inbox