Jun 28, 2021
|
14 min Read
20 Best Floral Perfumes of All Time
Spring is such a magical time of year. The weather warms, and you can finally break out that sundress you've been hiding in your closet. It's also the perfect time to smell like a bouquet of flowers all day long. Wearing floral perfumes in warmer months is almost a rite of passage. Put aside your woodsy musks and break out some iris and gardenia. It's not cliché — it's classic. As spring makes way for summer, it's time to invest in a fun, flower-friendly fragrance.
Even on sultry days and nights, florals will keep you smelling your best. If you think these scents are a little been-there-done-that, the selections below will win your favor. From tried-and-trues to the bold and unexpected, there is a floral fragrance for every taste.
Take a stroll through our list of the best floral perfumes for 2021.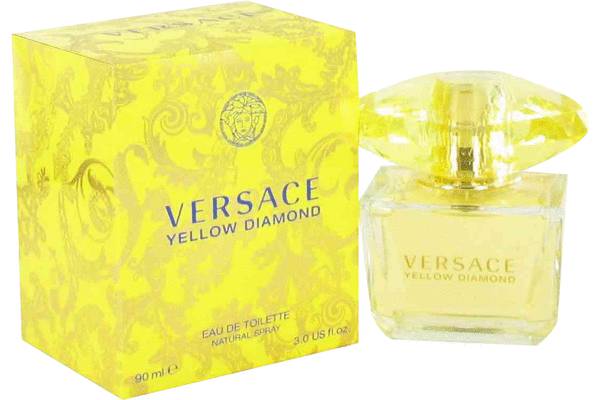 If eighty degree weather has you lusting over a Mediterranean vacation, this floral perfume is just the thing. It's an elegant replacement for that plane ticket, or a great carry-on to bring along. Inspired by lush blue seas, Yellow Diamond is made for sunny adventures. Notes of jasmine and freesia combine with sparks of citrus and pear sorbet to create a veritable vacation in a bottle. If there's one brand you trust to understand summer flower perfumes, it should be Versace. Among fruity floral perfumes, this one takes the crown.
Other standouts from the brand: Eros Eau de Parfum, Bright Crystal Eau de Parfum, Dylan Blue Eau de Parfum.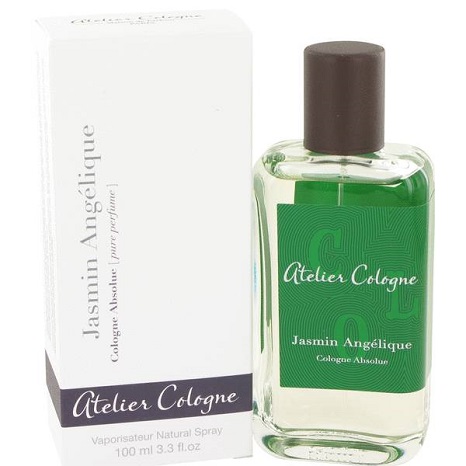 Looking for a round-the-globe feeling in fragrance form? This floral perfume is a collection of notes that have been harvested from every corner of the Earth. With jasmine from Egypt, galbanum from Persia, and lemons from Sicily, you'll get a whiff of several exotic locales without ever leaving your house. If warm weather makes you feel muggy, humid, or worn-down, this fresh floral scent will joyfully lift your mood. It may even embolden you to ask out that cute guy or girl at the coffee shop, or waltz into a restaurant like it's your personal runway.
Other standouts from the brand: Silver Iris Cologne, Rose Anonyme Cologne, and Vetiver Fatal Cologne.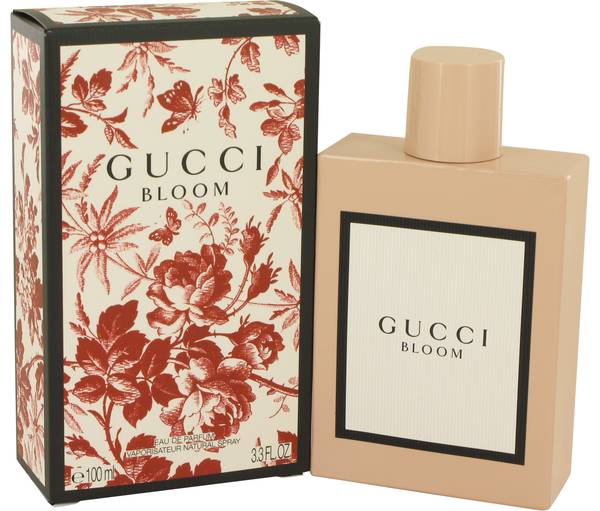 Gucci Bloom has a cult following amongst the fragrance obsessed, and it's not hard to figure out why. Not only is the bottle beautiful enough to display to summer dinner guests, but it brilliantly blends floral notes into an impressive bouquet. With jasmine, tuberose, and even rangoon creeper — a type of honeysuckle flower from China — this is far from the typical rose-based fragrance. It's a sensual floral perfume that fits in perfectly on a summer theatre date or an evening of jazz on the mezzanine. One of the best floral perfumes we've found.
For more insights on the best summer scents, read on in the Best Summer Perfumes of All Time guide.
Other standouts from the brand: Bamboo Eau de Parfum, Guilty Eau de Parfum, and Memoire D'Une Odeur Eau de Parfum.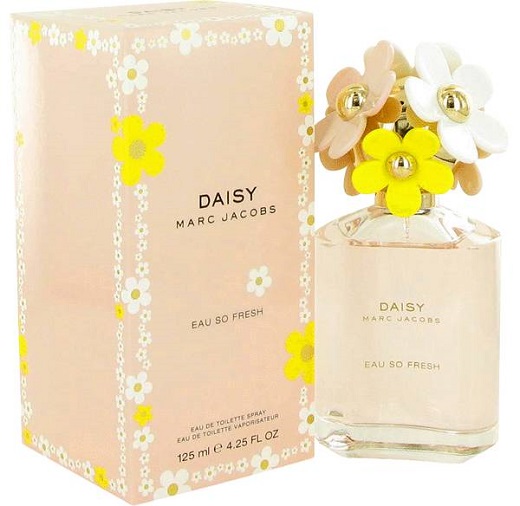 Everyone loves the Marc Jacobs Daisy fragrances. But this one comes with a special twist that makes it extra inviting. Not just a straightforward floral scent, this is springtime in a flacon. It gathers daisies with plums and raspberries for a fruity feel that's good enough to eat. This is the perfect scent for newbies to the perfume world, who want to smell delicious but not too stern or serious. It's a youthful, sexy vibe, best paired with a sundress and a picnic with a hunky man. A standout among spring fragrances.
Other standouts from the brand: Daisy Eau de Parfum, Daisy Love Eau de Parfum, and Honey Eau de Parfum.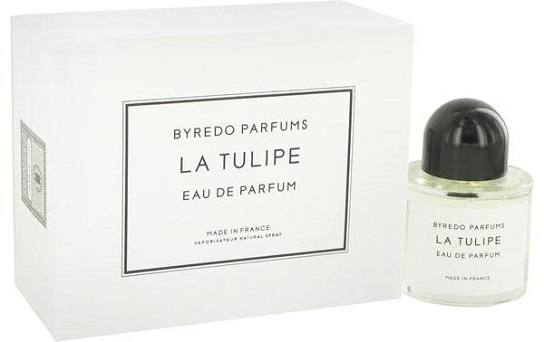 For an elegant, elevated scent, there's no better brand than Byredo. Even the bottle is a study in chic, but the juice inside could launch a thousand ships. For the woman who doesn't want to smell too sweet, this floral perfume has a hint of woody musk. Its darker base lends mystery and sensuality. With notes of freesia, cyclamen, tulip, and some unexpected vetiver, blonde wood, and rhubarb, this is the opposite of a cliché floral scent. Think of it like rose perfume for adults, and combine it with a sleek, black blazer for maximum effect.
Other standouts from the brand: Mojave Ghost Eau de Parfum, Gypsy Water Eau de Parfum, and Black Saffron Eau de Parfum.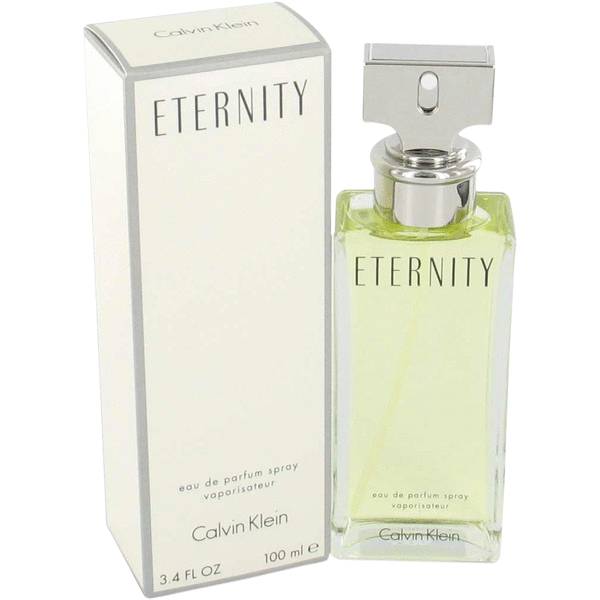 Inspired by summer romance, this is a classic first date, sweet floral perfume to pair with a glass of white wine and an evening kiss. With notes of fresh florals like freesia, lily and marigold, set against warmer patchouli, sandalwood, and amber, it's impossible not to feel confident wearing it. The bright floral scents combine with darker, more sensual notes to mimic real romance. The blend will definitely attract a man or two. Whether or not they're actual Calvin Klein models remains to be seen.
Other standouts from the brand: Woman Eau de Parfum, Ck One Cologne, and Euphoria Eau de Parfum.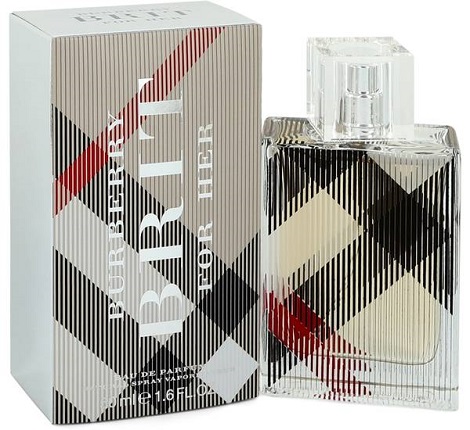 For the city girl who'd rather wear boots than sandals, this scent marries feminine sweet notes and the harder edge of London chic. Coming from the quintessential British brand Burberry, it's a new take on the best floral perfumes, with peony, almonds, vanilla, and pear, for a sweet yet bold experience. So book your flight to London, swap your dress for a trenchcoat, and head to the flower market to pick up a bouquet — and maybe a man with a gorgeous accent.
Other standouts from the brand: Touch Eau de Parfum, Brit Sheer Eau de Parfum, and Her Blossom Eau de Parfum.
For the up-and-coming botanist, you know peonies are some of the most sought-after, luxurious flowers you could give a woman. So why not take that air of ultra-feminine elegance and transport it into perfume form? This peony-inspired perfume not only contains fragrance notes of that elusive flower, but adds a hint of spice in the form of pepper, patchouli, and amber to offset the sweet floral notes. To add freshness, there are also hints of bergamot and freesia to elevate the fragrance. After all, flowers will wilt after a few days, but this long-lasting, warm floral perfume will keep you smelling delectable for months — even years.
Other standouts from the brand: Garden Eau de Parfum, Rose Excelsa Eau de Parfum, and Shine Eau de Parfum.
Inspired by Tom Ford's own garden, this is a rose perfume re-invented. Rather than a very sweet, standard floral scent, this one serves up a buffet of complementary notes that offset it from the rest. With Bulgarian rose, patchouli, and turmeric, it's a complicated floral scent ideal for the enigmatic woman who's hard to pin down. Don't let the girly pink bottle fool you, it has a sexy edge that promises adventure and never a moment of boredom. Not content to draw inspiration from the sweet-smelling flower, it acknowledges the sharp thorns, and long-growing roots.
Other standouts from the brand: Bitter Peach Eau de Parfum, Eau de Solei Blanc Eau de Parfum, and Costa Azzurra Eau de Parfum.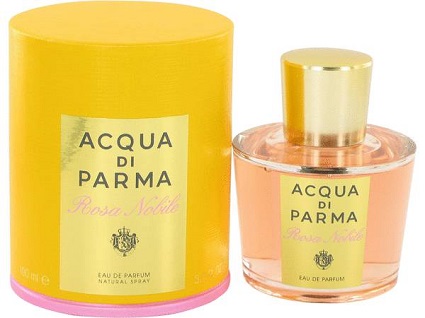 Springtime conjures up a desire to wear flowy dresses with a hint of kissable lipstick. This is the ideal pairing for that mood and for the very feminine woman out there. In fact, this perfume could be considered the epitome of womanhood, with notes of floral peony, geranium, freesia, and rose, combined with spicy black pepper, sweet raspberry, warm amber, patchouli, and musk. It's a flowery fragrance that's anything but basic, not too sweet, not too spicy, and not too dark. Who said women can only be one thing? This is one of the best floral perfumes you'll come across.
Other standouts from the brand: Magnolia Nobile Eau de Parfum, Blu Mediterraneo Arancia Di Capri Eau de Parfum, and Colonia Pura Eau de Parfum.
They say scent is the strongest tie to memory, so why not invest in one that recalls your favorites? With a fragrance this delicious, it's hard not to rekindle your warmest emotions. This sweet floral perfume has notes of rose and jasmine, with a heart of deep sandalwood and musk for intensity. There's also a hint of bergamot and mandarin that instantly adds a feeling of lightheartedness. Pair it with a Dior handbag or some stunning vintage costume jewelry to really level it up.
Other standouts from the brand: Addict Eau de Parfum, Joy Intense Eau de Parfum, and J'Adore Eau de Parfum.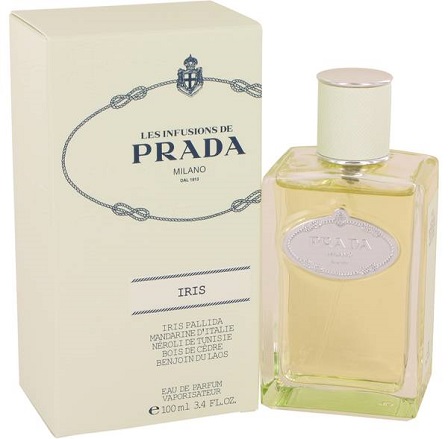 If there's one thing we can agree on, it's that Prada is having a moment in 2021 — both in fashion and in fragrance. While once upon a time considered an old-timey classic, Prada has become the go-to brand for cool girls and women seeking something chic. This floral perfume embodies the iris flower in its lightness and sweetness. But it's also incredibly sensual and intimate. It achieves that iris scent that is so tantalizing, juxtaposed with incense, mandarin, and neroli, making it a warm choice for only the most stylish women to enjoy.
Other standouts from the brand: Candy Eau de Parfum, La Femme Eau de Parfum, and Infusion De Rose Eau de Parfum.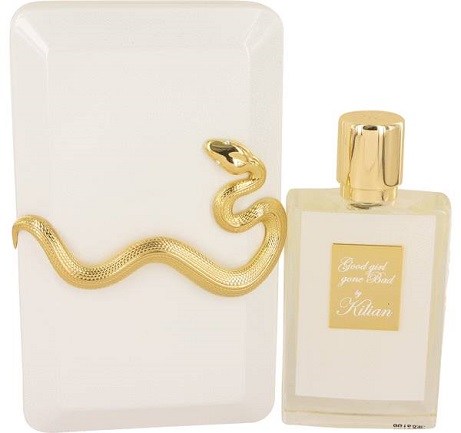 The femme fatale of the fragrance family, this entry is exclusively for the woman who wants to invite herself to be more sexy, confident, and yes, a little bad. Best paired with stilettos or some NSFW lingerie, it can bring out a naughty side to even the most tempered woman. A classic entry among the best floral perfumes, it contains notes of orange blossom, osmanthus, and tuberose. But don't be fooled by its sweetness. It'll draw men in like a honey bee to a flower. But at the end of the day, you'll have the power to change up the game.
Other standouts from the brand: Intoxicated Eau de Parfum, Back to Black Eau de Parfum, Rolling in Love Eau de Parfum.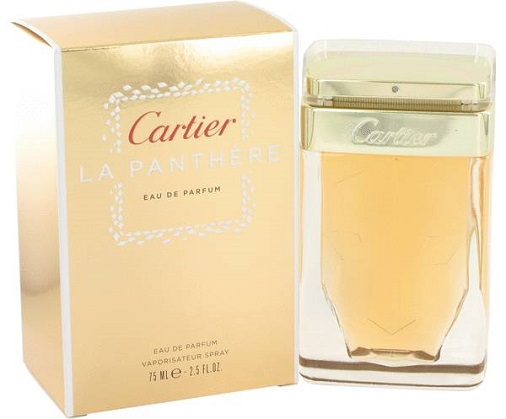 Hands down, there is no brand that embodies French femininity and class quite like Cartier. This perfume was designed to bring out the lioness in the wearer, embodying the animal's sensual movements, power, and grace. With floral notes like dazzling gardenia and fruity osmanthus, it's a long lasting floral fragrance that will help you feel more confident every day. Pair it with some gold jewelry to entice your animal side.
Other standouts from the brand: Carat Eau de Parfum, Baiser Vole Eau de Parfum, and Must Be Cartier Eau de Parfum.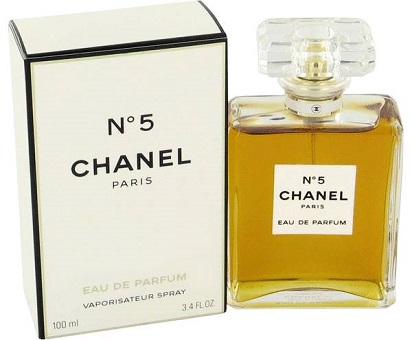 Easily one of the world's most well-known and beloved fragrances, many don't realize that Chanel No. 5 is actually a floral perfume. Its notes of rose, jasmine, vanilla, sandalwood, and neroli harmonize in one of the first examples of combining scents from different scent families into one complex composition. There is no place where this classic Chanel fragrance wouldn't be appropriate, from weddings to dates, to dinners at French bistros. 
Other standouts from the Chanel brand: Paris Biarritz Eau de Parfum, No. 19 Eau de Parfum, Gabrielle Eau de Parfum.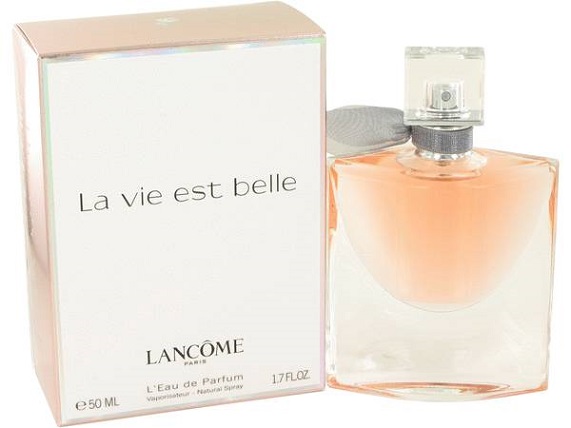 Inhaling a special scent can transport you to another time, feeling, or sense of mind. In that way, the La Vie Est Belle floral fragrance can carry you to a brighter mood. The name translates to "Life is beautiful," and that's the mood this popular perfume generates. With notes of iris, patchouli, sugar, and vanilla, it's a sweet entry that's both youthful and bright. It makes a special gift for someone who needs a mood boost, or for the eternal optimist in your life. 
Other standouts from the brand: Tresor Eau de Parfum, Miracle Eau de Parfum, and Idole Eau de Parfum.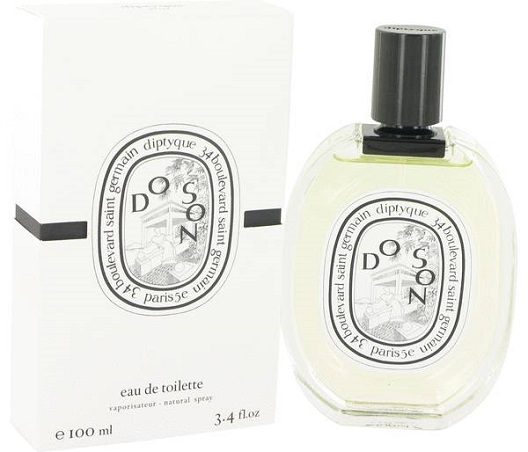 Inspired by the exotic, jungled cliffs of Ha Long Bay in Vietnam, this perfume will take you on a journey to that magical seaside. You'll catch hints of local flowers like tuberose, orange blossom, and jasmine. Sultry amber wood notes add a sensual depth, recalling the head-turning spice that drifts in on the sea breeze. You can wear it for a walk along a rocky beach, or just to brunch with your friends, who will want to spritz a little, too. One of the best floral perfumes this side of the Orient.
Other standouts from the brand: Oyedo Eau de Parfum, Vetyverio Eau de Parfum, and Tempo Eau de Parfum.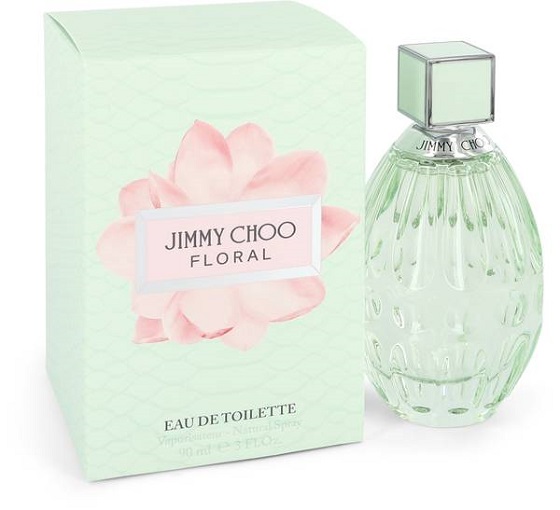 For a soft, light floral perfume, Eau de Toilette from Jimmy Choo is so refreshing you might feel like you took a dip in a forest river. Inspired by the magnolia blossom, this is a relaxed yet rejuvenating fragrance ideal for those sticky summer nights when all you want is a cool breeze. With additional notes of energizing mandarin and soft bergamot, this perfume should be paired with a pair of easy heels. Bonus points if they're from the Jimmy Choo line.
Other standouts from the brand: Fever Eau de Parfum, Blossom Eau de Parfum, and Illicit Eau de Parfum.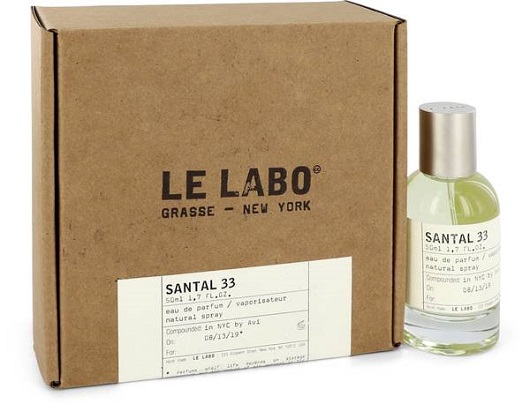 For the woman who finds it hard to let go of her collection of woodsy, winter-esque fragrances, Santal 33 by Le Labo is a floral musk perfume that combines fresh flowers with warmer, autumnal notes. The favorite of beauty lovers and cool girls worldwide, the enchanting fragrance has hints of iris and violet, along with papyrus, cedarwood, and sandalwood for spice and depth. Rather than a jaunt in a wildflower-filled field, this one conjures barbeques in the evening, with a negroni in hand.
Other standouts from the brand: Musc 33 Eau de Parfum, Rose 31 Eau de Parfum, and Bergamote 22 Eau de Parfum.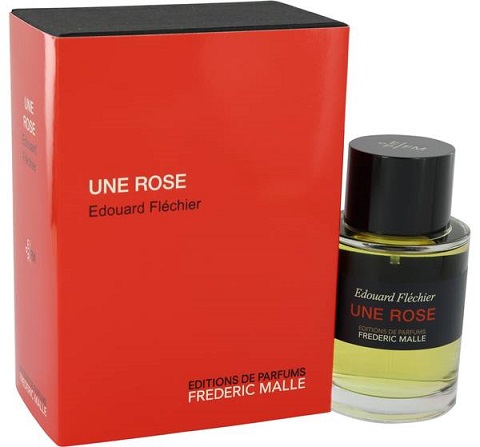 If you love the scent of roses but don't want to smell like the personification of Valentine's Day, try this Frederic Malle fragrance. It lovingly mixes that classic floral note with edgier, sexier scent families. In harmony with Turkish rose are hints of geranium, wine dregs, and patchouli. Rather than smelling like a bouquet, picture sipping a glass of red wine on a French balcony, with some flowers in a lovely vase nearby. It's still a floral perfume, but punctuated with a warm twist for the woman who doesn't want to smell too traditional.
Other standouts from the brand: Portrait Of A Lady Eau de Parfum, Carnal Flower Eau de Parfum, and Lipstick Rose Eau de Parfum. For a more extensive list of Frederic Malle's top fragrances, read on in the Best Frederic Malle Perfumes of All Time . 
Summary
Is there anything more refreshing than spritzing on a hint of rose, or maybe some sweet ylang ylang? There's something almost intoxicating about changing your perfume with the weather, and florals will always shower you with compliments. Check out FragranceX's exciting collection of the best floral perfumes, and find a scent that's refreshing, sexy, and will definitely give your confidence a boost.
---
Read on for more of the most popular scents available: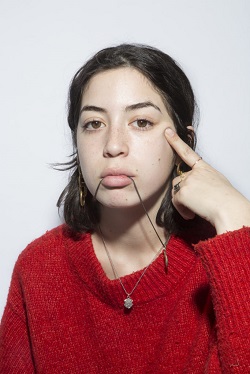 Tatjana Freund is a beauty writer who covers fragrance trends, skincare, makeup, and must-have perfumes. Her work has been featured in Marie Claire, Elle, and Harpers Bazaar. In her free 
time she can be found sipping champagne and testing out new scents.
Subscribe via Email
Get the best of FragranceX delivered straight to your inbox