20 Best Prada Perfumes and Colognes Of All Time
When you think of luxury fragrance brands, Prada almost certainly comes to mind. It was inevitable that Prada would release some of the best perfumes and colognes on the market, with over a century under its belt as an iconic Italian fashion house. Since the release of its first perfumes in 2004, Prada has released more than a dozen fragrance lines. Here's a comprehensive list of the best Prada perfumes and colognes so that you can find the perfect scent for you. 
Best Prada Perfumes
Candy was created by Daniela Andrier was one of the most memorable launches 2011 and is among the world's bestselling gourmand perfumes. With its golden caramel halo and rumored 12% overdose of addictive benzoin (3-4% is usual) Prada Candy is soft and sensual, and its golden aura is wrapped around a flirty core of vanilla, musks, honey and caramel. The Prada name is playfully colored gold on a pink label that encircles the chic bottle. The packaging showing an illustration of fashionable young woman dancing won a Fragrance Foundation Award in 2012.
Prada Amber was composed in 2002 is considered a classic and sets itself apart with the unique and matchless aroma of deep amber which is rich and resinous, set like a golden jewel in a mélange of bitter orange at the top before settling on a beautiful base of light and dark musks. Nighttime is the right time for this Prada perfume
 L'Eau is a lighter fresher version of Prada Candy. It is an effervescent re-orchestration of the original gourmand structure. The glazed caramel and benzoin have been lifted with fizzy citrus notes, sweet pea other florals. Impressive longevity and a real compliment getter,
 If the devil really wore Prada, she would surely leave a trail of Candy Night.  Rich tonka bean blends with orange, chocolate, and iris notes to create the potent profile that sweet and sultry. This gourmand has gourmand with remarkable longevity and is best worn for evening
Iris is one of the costliest ingredients to harvest and Prada's powdery floral Infusion d'Iris composed by Daniela Andrier is a super hit and easy to wear. The balance of neroli, benzoin and incense make it a modern classic. Luxurious, but lovely, Infusion d' Iris is suited for any occasion. Chic, alluring and sensual it has excellent longevity and can be worn all year long.
A delightful bouquet of soft roses surrounded by green dewy leaves.  Rose Infusion de Rose is the perfect fragrance for any rose scent lovers. With Damask and Bulgarian roses, this is a fresh young rose, with hints of creamy vanilla which are combined with the aroma of clean musk. It is a carefree and a welcome addition to any fragrance collection. It works well for both work and weekends.
 
A citrus laden version of Candy, but with a twist of green fruits, Sugar Pop is sweet and fresh at the same time. The mix of peach and vanilla blend beautifully with apple and top notes of green bergamot to give Candy Sugar Pop its delicate appeal. A light and airy 'candy' perfume for daytime and when the weather is warm.
For more fruity scents, read on in our Best Fruity Perfumes of All Time guide. 
Candy Florale is a fresh combination of fruity, sweet and floral notes including ripe white peach, musky rose, juicy pear, and sweet vanilla adds a gourmand touch. A lovely fragrance for day time and can be worn winter, spring, summer and fall.
Pure and passionate, just like a memory of your first kiss, this gourmand vanilla swirls around orange blossom at the top. A melange of dark and light musks add depth and sensuality, yet this perfume is playful and flirty. A lingering musky trail takes you from morning to evening. 

Fresh and clean Prada Tendre uses citrus and to balance woody cedar. A fresh take on Prada Amber, it is less sweet and greener with sandalwood oil patchouli leaves at the base. Suitable for day wear or anytime you want to feel like you are outdoors.
Best Prada Colognes
A classic in the Prada fragrance lineup, Luna Rossa is a captivating scent that combines freshness and elegance. With a blend of lavender, bitter orange, and spearmint, this cologne exudes a sense of energy and sophistication, making it perfect for any occasion.
This modern and edgy fragrance from Prada is a unique blend of metallic notes and refreshing citrus. Luna Rossa Carbon features top notes of bergamot and pepper, balanced with heart notes of lavender and coal. Its distinctive and long-lasting aroma is sure to turn heads and leave a lasting impression.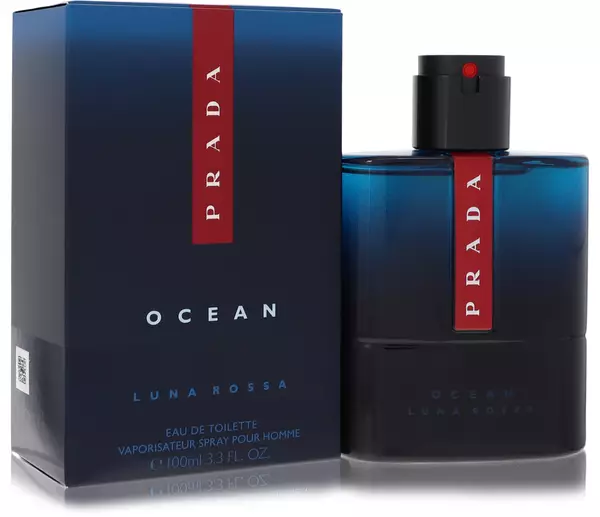 Inspired by the power and beauty of the ocean, Luna Rossa Ocean captures the essence of marine freshness. With notes of bergamot, grapefruit, and sea accord, this invigorating fragrance evokes a sense of freedom and adventure. Ideal for those who seek a refreshing and aquatic scent, Luna Rossa Ocean is a must-have for summer.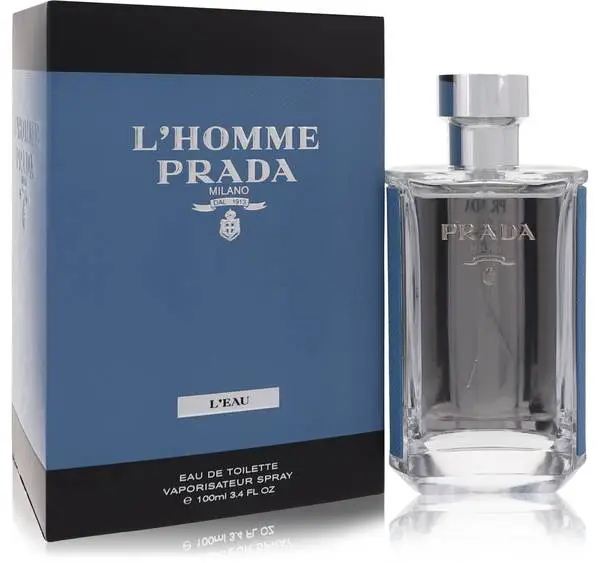 L'Homme L'eau is a refreshing twist on the classic L'Homme fragrance from Prada. This cologne offers a lighter and more invigorating composition with notes of ginger, neroli, and amber. Its clean and masculine aroma is perfect for everyday wear, leaving a trail of sophistication and confidence.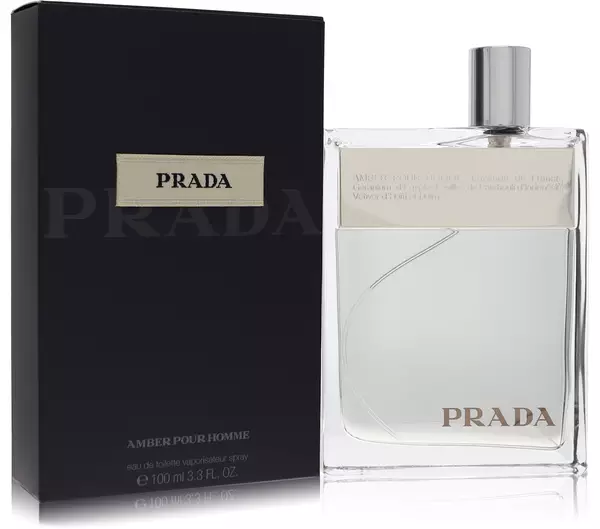 Prada Amber is a timeless and luxurious fragrance that showcases the brand's signature elegance. With a rich blend of amber, patchouli, and vanilla, this oriental scent exudes warmth and sensuality. Prada Amber is an excellent choice for those seeking a sophisticated and captivating fragrance for special occasions.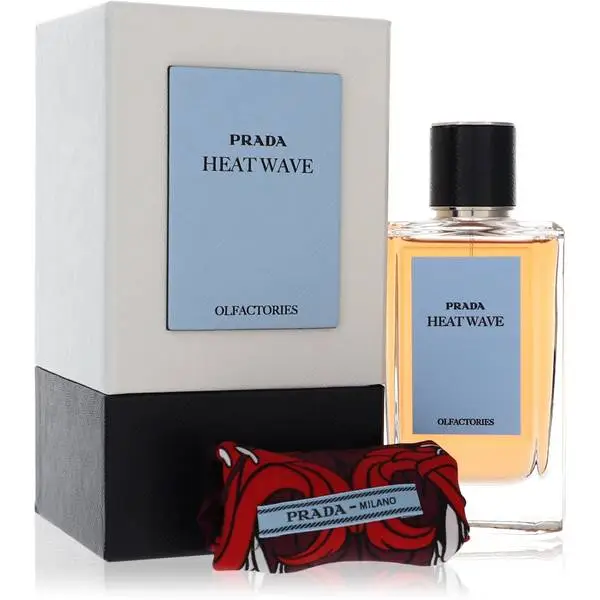 Shop Prada Olfactories Heat Wave
As the name suggests, Heat Wave from the Prada Olfactories collection is a bold and intense fragrance that captures the essence of summer. With notes of ginger, neroli, and sandalwood, this scent evokes a sun-soaked beach and tropical vibes. Prada Olfactories Heat Wave is perfect for those who crave a unique and evocative fragrance experience.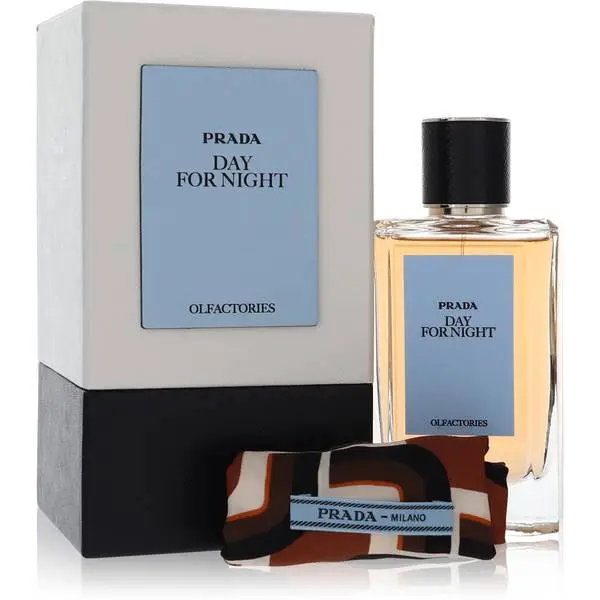 Shop Prada Olfactories Day for Night
Day for Night is a captivating fragrance from the Prada Olfactories collection that transitions seamlessly from day to evening. With notes of iris, neroli, and patchouli, this sophisticated scent exudes elegance and allure. Day for Night is a versatile cologne that can be worn for both casual and formal occasions.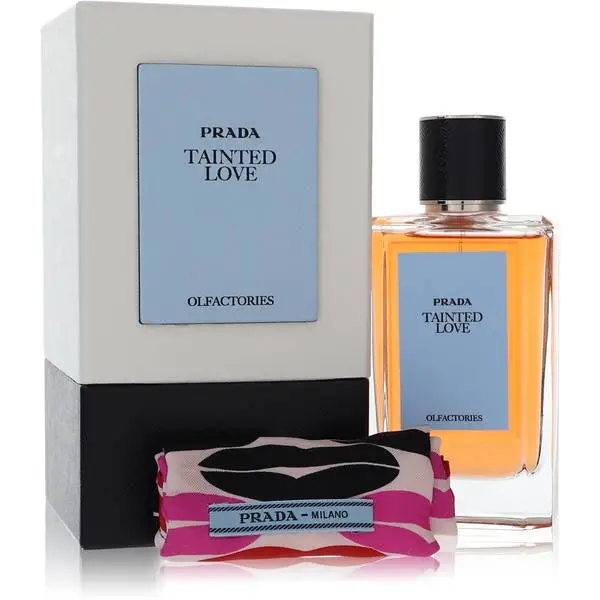 Shop Prada Olfactories Tainted Love
Prada Olfactories Tainted Love is a seductive and mysterious fragrance that combines floral and woody notes. With a blend of tuberose, oud, and patchouli, this scent creates an intoxicating aura that is both alluring and captivating. Tainted Love is the perfect choice for those who seek a unique and daring fragrance.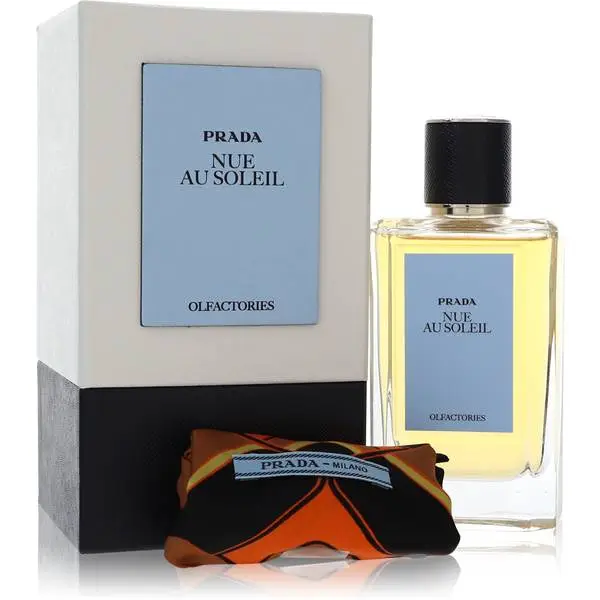 Shop Prada Olfactories Nue Au Soleil
Nue Au Soleil from the Prada Olfactories collection is a warm and sensual fragrance that evokes the feeling of sun-kissed skin. With notes of orange blossom, tuberose, and vanilla, this scent exudes sensuality and elegance. Nue Au Soleil is a sophisticated and irresistible fragrance for those seeking a touch of luxury.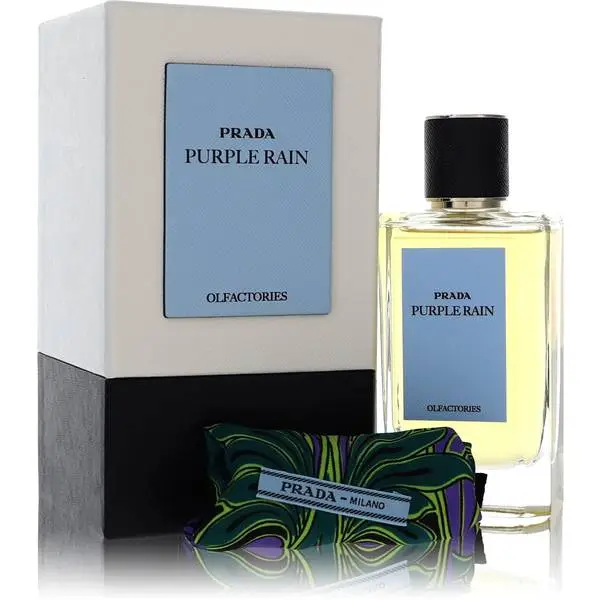 Shop Prada Olfactories Purple Rain
Adding a touch of whimsy and mystery to the Prada Olfactories collection, Purple Rain is a mesmerizing fragrance that transports you to a dreamy and enchanting world. With notes of iris, ylang-ylang, and vetiver, this scent captures the essence of a rainy day infused with vibrant purple hues. Purple Rain is a captivating and unconventional fragrance choice that allows you to embrace your unique style and personality.
Prada Perfumes and Colognes – In Conclusion
Throughout its history, Prada has collaborated with renowned perfumers and designers, including Daniela Andrier, Miuccia Prada, Carlos Benaim, and Antoine Maisondieu, to create its distinctive fragrances. Prada's perfumes and colognes often feature a combination of classic and contemporary elements, incorporating high-quality ingredients and innovative scent profiles. Today, Prada continues to be a prominent name in the fragrance industry, known for its refined and sophisticated creations that reflect the brand's commitment to craftsmanship and luxury. With a diverse range of fragrances for both men and women, Prada offers a selection that caters to various tastes and occasions, cementing its position as a go-to choice for individuals seeking elegant and distinctive scents.
View All Prada Perfumes and Colognes
For more perfume information, read on:
Subscribe via Email
Get the best of FragranceX delivered straight to your inbox
Related Posts
Nov 27, 2023
|
4 min Read
Best Incense Perfumes
From the beginning of civilization, it was believed that the only the smoke of incense could...