Jan 11, 2022
|
9 min Read
11 Best Spring Perfumes 2023
 Spring has sprung! This article was updated and republished on April X, 2023 to reflect the trendiest perfumes this springtime. 
The first signs of spring are always a talking point — pastel blooms pushing up through the ground, silver-yellow bursts of sunshine, and that gorgeous feeling of new beginnings. 
Spring is the season of new opportunities, and with that comes the chance to delve into all of the best spring perfumes. You'll want to opt for lighter fragrances as the weather gets warmer. Those heavy winter fragrances will almost definitely feel too intense while you're planning vacation breaks and pulling out your favorite shorts from the back of the wardrobe.
But where to start? What scent notes are popular in the spring? Choose fresh, floral, fruity, or citrus scents when searching for a spring fragrance. 
You'll want notes that personify the changing of the seasons, whether that's a bouquet of beautiful flowers or the refreshing first sip of your favorite cocktail. Read on for all the best spring perfumes for 2022.
The Best Spring Perfumes of All Time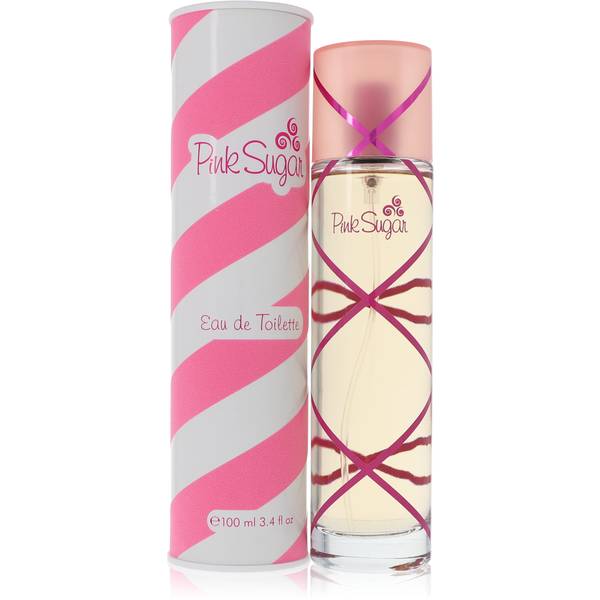 This delightful Aquolina fragrance captures the essence of springtime with its sweet and playful notes. What really sets Pink Sugar apart as the best spring perfume is its ability to capture the carefree and whimsical nature of the season. With its sweet and playful notes, this fragrance is perfect for those who want to embrace the joy and spontaneity of springtime.
Scent Notes: The top notes of bergamot, Sicilian orange, and fig leaves provide a bright and citrusy opening that immediately puts a spring in your step. The heart of the fragrance is a delicious blend of caramel, red berries, and cotton candy, evoking images of sunny days spent at the fair. Finally, the base notes of vanilla, musk, and wood give the fragrance a warm and cozy finish that's perfect for the mild weather of spring.
Springtime is all about new beginnings and fresh starts, and there's no better fragrance to capture this spirit than Angel. This iconic Thierry Mugler perfume boasts a captivating blend of sweet and floral fragrance notes that perfectly capture the essence of the season.
Scent Notes: With top notes of bergamot and pink pepper, heart notes of jasmine and heliotrope, and a base of vanilla and patchouli, Angel is a delightful blend of sweetness and warmth that's perfect for spring. So whether you're spending your days picnicking in the park or enjoying a night out with friends, Angel will help you feel confident, radiant, and ready to take on the world.
Here are more of the Best Thierry Mugler Perfumes for Women.
Gorgeous is a freshly picked blackberry straight from the bush. It's a spring fragrance of opportunity, of summer-tinted picnics, and subtle grass stains. Feminine and lovable, it's one of the best spring perfumes on the market, and you'll find yourself spraying it repeatedly during mild Septembers. Strong pink pepper melts into something more mellow, accompanied by woody white florals and just a hint of spice. This Michael Kors perfume  is alluring and sensual, yet innocent at the same time.
Similar to: Prada Candy Perfume by Prada, Good Girl Perfume by Carolina Herrera, Jimmy Choo I Want Choo Perfume by Jimmy Choo
New York is the city that never sleeps and New York perfume is the bustling city on a warm March morning. It's mature without being overbearing, a scent filled with confidence and charm that'll wander through busy streets without ever looking back. This evocative floral and sweet spring scent is lively and energetic; a beaming smile as the sun breaks through the clouds. Wear on cool holidays to encourage the sun to come out or on workday mornings when you need a quick pick-me-up.
Scent Notes: The fragrance opens with juicy and zesty top notes of mandarin, red currant, and pink watermelon, which give it a refreshing and fruity fragrance. At its heart, the perfume blooms with the soft and feminine notes of peony, jasmine, and tiare flower, which give it a lovely floral scent that's perfect for any occasion. Finally, the fragrance settles into a warm and creamy base of musk, ambrox, and vanilla, which give it a comforting and sensual finish.
White Linen is a classic spring fresh perfume. It's the scent of sheets hung outside to dry, soaking up the breeze and all of those fresh, floral, and woody accords. Stepping onto freshly cut grass, rolling out the gingham blanket, or admiring the gentle tan on your skin all complement the lemon and peach top notes of this Estee Lauder scent. Undertones of hyacinth, vetiver, and orchid ensure this perfume's position as a perpetual classy, elegant option. 
Explore more of the Best Perfumes from Estee Lauder.
Amazing Grace is light and delicate, a truly unique scent that's more of a question mark than an exclamation. Similar to freshly washed sheets hung out in the garden or a deep inhale of your favorite linen, it's a skin scent that becomes just as essential as your favorite shirt. Easy like a Sunday morning, this spring women's perfume is relaxed and chilled out. This Philosophy perfume your latest playlist echoing in the background and the joys of a stress-free day ahead.
Daisy Dream may have a "blue effect" but its appeal is most definitely vibrant pinks, oranges, and other warm tones. A bottle filled with excitement, its potential stretches far in a magical way that makes you want to arrange exciting plans or embark on adventures without any second guessing. It's a wonderful spin-off of the iconic Daisy line from Marc Jacobs perfume. 
Scent Notes: Blackberry, pear, and grapefruit come blended in a refreshing iced cocktail, the perfect thirst-quenching balance of freshness and sweetness. Airy, sunny and youthful, it's a bottle you'll choose for weekend brunches with friends.
When it comes to spring perfumes, Marc Jacobs has many of the best spring scents. Check out the Best Marc Jacobs Perfumes guide to find your Daisy perfume of choice.
Voce Viva is intimate and personal — a springtime scent best worn for languid dinner dates on the terrace with a glass of expensive white wine. Elegant and feminine, the ginger note of this Valentino perfume adds a warm hint of surprise. It's an intoxicatingly delicious blend that you'll want to reserve for special occasions. Orange blossom and gardenia weave a complex trail with accents of bergamot, musk, and vanilla.
Explore more signature Valentino scents in the Best Valentino Perfumes guide.
Falling into a bed of roses or feeling their soft edges brush against your skin in the bath. That's the kind of comfort you'll feel from just one spritz of Rose Goldea Blossom Delight.
Scent Notes: A rose-heavy aphrodisiac scent in every way, it's soft yet fierce — a modern take on the traditional rose perfume with a gentle bite. Violet leaf and jasmine make this best spring perfume perfect for all romantic occasions.
Who doesn't love the smell of roses? Here are more of the Best Rose Perfumes.
Delicate, floral, and ethereal: Miss Dior Blooming Bouquet is the first step outside after months of hibernation, fresh with potential and ready to smell the roses. This Christian Dior perfume is an oversized bouquet with an even amount of never-ending blooms. Pink peony and Damask rose coexist in perfect harmony, with a quick squeeze of Sicilian mandarin and the juice from one perfectly ripe peach. A clean, musk base note makes this an ideal brunch spring perfume.
In 2021, Natalie Portman gave the Miss Dior fragrance line some much deserved attention with her captivating Miss Dior, the New Fragrance commercial. You can learn more about Christian Dior's iconic fragrance line in our Miss Dior Perfume Review guide.
Here are 15 of the Best Calvin Klein Perfumes.
You'll find yourself counting down the days to summer once you've breathed in the scent of Costa Azzurra. One of the most complex spring scents out there, it's an over-packed goodie bag or a suitcase spilling out with all of your vacation purchases. This special Tom Ford fragrance deserves exploring for its rush of cardamom, lemon, cypress, and lavender tales that overlap with laughs and interruptions. Wear this spring and summer perfume on holidays, or to remind you of past ones. One of the best spring perfumes for her on offer.
Find Your Signature Spring Perfume
Like the whisper of leaves on the trees or the warm air on your skin, the best spring fragrance has the power to seriously boost your outlook on the day. FragranceX is home to a wide range of sweet, floral, fresh, and citrus spring scents as well as lots of other
discounted fragrances
. Shop now to discover the best spring perfumes for women.
Best Spring Fragrance FAQs
What is Spring Perfume?
Spring perfume is perfume that evokes a fresh, new, and green appeal. These fragrances often include aromas of white florals, citrus, herbs, and sweet notes. Spring perfume is usually light, complementing the warmer weather. Popular scents include Marc Jacobs Daisy Dream and Tom Ford Costa Azzurra.
Follow along for a list of the greatest spring perfumes ever made: 
What are the Best Spring and Summer Perfumes?
Many women like to find signature scents that are well-suited for warmer weather in the spring AND summer seasons. Here are some great spring / summer perfume options:
Here's a helpful Summer Perfumes for Women guide for more warm-weather inspiration.
For more perfume information, read on:
---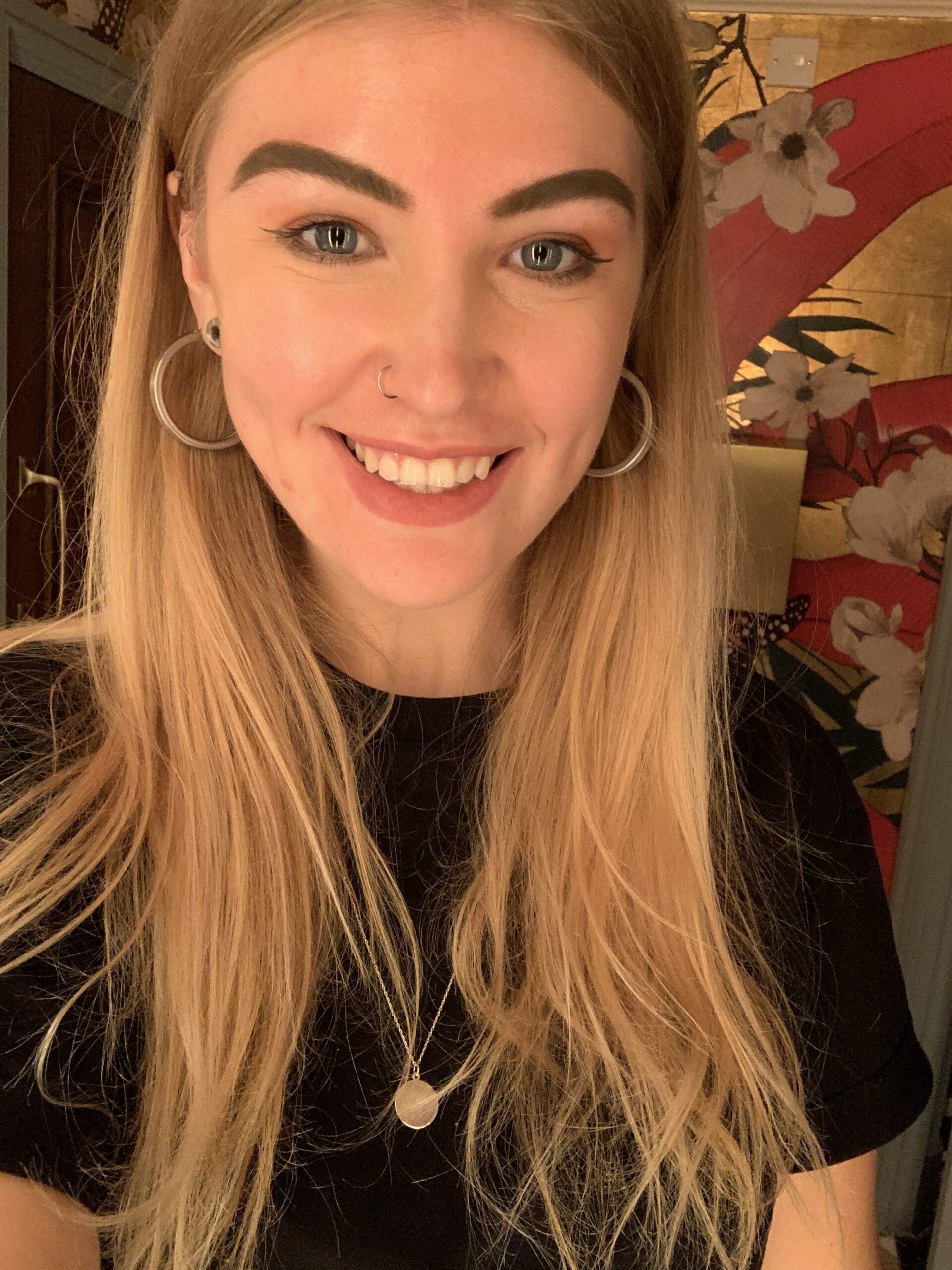 Georgie Darling is a freelance lifestyle and travel writer from London, England. Her work has been published in Grazia, HuffPost, YAHOO!, Culture Trip and Fodor's amongst others. When she's not writing, Georgie spends most of her time travelling to new countries and scuba diving. She's been an avid fragrance lover since a young age and considers Alaïa by Alaïa Paris to be her signature scent.
Subscribe via Email
Get the best of FragranceX delivered straight to your inbox
Related Posts
Aurelien Guichard and His Most Famous Perfumes
Aurelien Guichard was born in Grasse, the perfume capitol of the world.  You can say...