Dec 16, 2021
|
9 min Read
15 Best Thierry Mugler Perfumes Of All Time
Iconic scents that are as timeless as the French fashion designer
The best best Thierry Mugler perfumes are rooted in a long tradition of art, fame, and creativity. Iconic French fashion designer Thierry Mugler has a background as varied and impressive as his fragrances. Known today by his full name Manfred Thierry Mugler, he studied drawing, classical dance, and interior design before setting his sights on the fashion world.
His pieces have been worn by powerful and awe-inspiring women around the globe on their most special occasions. Iman wore a Thierry Mugler creation for her wedding to David Bowie. Later in life, Mugler began working as a photographer and director showing there is no end to his talents.
The Rise of Thierry Mugler Fragrances
Today, Mugler is as well known for his fragrances as he is for his ready-to-wear and couture collections. It's been nearly three decades since the launch of Angel — his first perfume. That delicious fragrance is just as beloved today as it was back then, adored by a legion of famous women as diverse as Eva Mendes and Hillary Clinton.
But Angel is certainly not the designer's only worthy fragrance. Mugler has a long list of beautiful, unique and very special scents, many of which are gourmand varieties — a fragrance category he helped pioneer. 
Here's a look at 13 of the best Thierry Mugler perfumes on the shelf.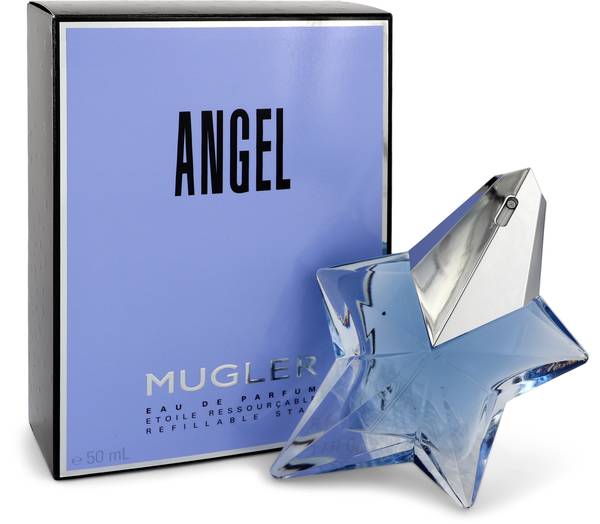 Angel was the first fragrance launched by Thierry Mugler, and it still remains a best-seller on a global scale today. In fact, many perfume lovers peg this as the best Mugler fragrance. Its main accords include a unique gourmand combination of patchouli, praline, and chocolate. That delicious blend helped Angle pave the way for the gourmand category of fragrances that were designed to smell almost edible. Today, the fragrance and its star-shaped bottle are as iconic as the women who have loved it over the years. That includes Diana Ross, Barbara Walters, Eva Mendes, and Hillary Clinton among many others. Angel has also inspired a long list of other fragrances from the brand. 
Recommended related fragrances: Viva La Juicy Gold Couture By Juicy Couture, Olympea By Paco Rabanne, Euphoria By Calvin Klein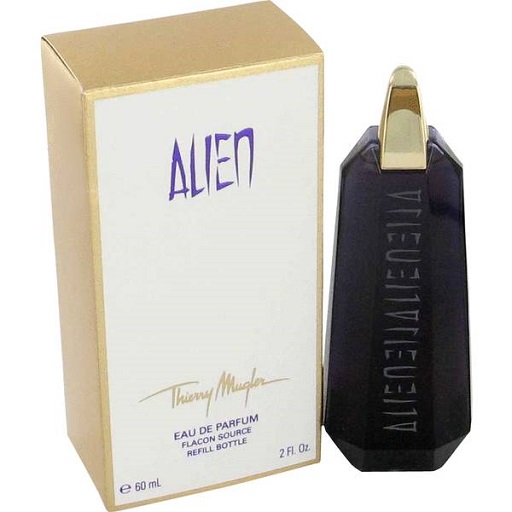 Alien was launched in 2005 and quickly reached a status as cult-like as Angel. Like Angel, it inspired a long list of other Thierry Mugler fragrances, some you'll see below. In a nod to its timelessness, Alien was launched nearly 20 years ago. Yet it's still  one of the world's most popular fragrances generating over $100 million in revenue each year. It's a sexy blend of jasmine, amber, and woodsy notes that smells amazing on the skin and is very long-lasting. Alien is both luxurious and designed to be worn everyday. In spite of its wide appeal, it's deep and mysterious, true to its "alien" name. 
For more long-lasting scents, read on in the Best Long-Lasting Perfumes of All Time guide.
Recommended related fragrances: Oscar By Oscar De La Renta, Ralph Lauren Polo Sport, Kelly Caleche By Hermes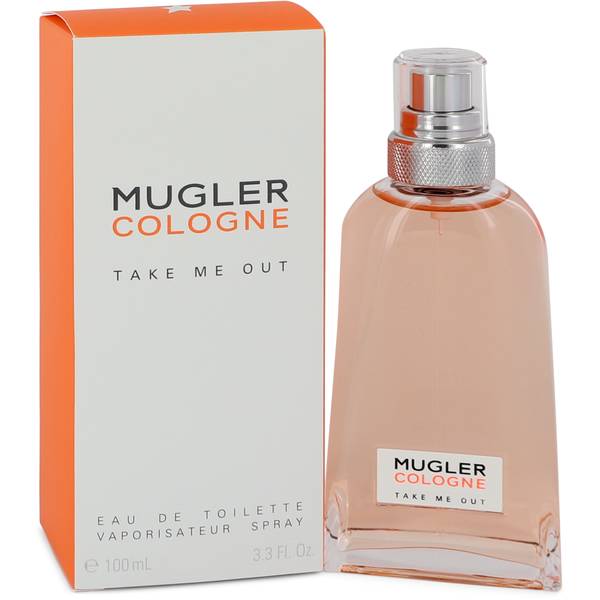 Let's take a foray into the world of Mugler cologne with this delicious option Take Me Out blends white floral, sweet, and citrus notes with aromatic and animalic ones for a complex scent that's strong — with impressive longevity from day to night. It's particularly appropriate for cooler weather. One of the best Thierry Mugler perfumes for those looking for a feminine cologne.
Recommended related fragrances: Kenzo Jungle Elephant By Kenzo, Insolence By Guerlain, Lolita Lempicka By Lolita Lempicka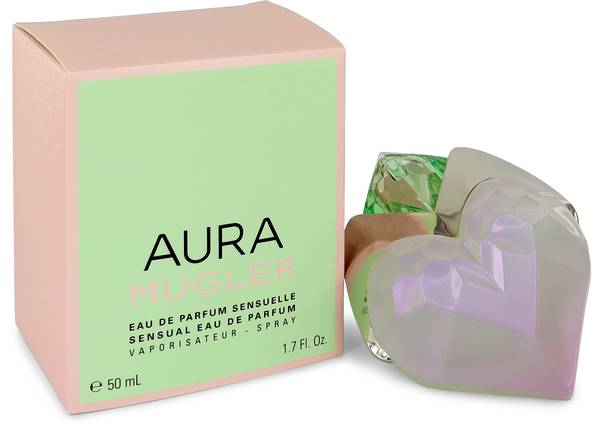 This is a very unique offering that blends green accords with white floral, powdery, and woody ones. Notes of gardenia, white musk, sandalwood, and cinnamon leaf create a fragrance that smells like a beautiful garden — wonderful and refreshing! This is a perfect scent for spring or summer, or any time that you want to feel refreshed and revived. 
Recommended related fragrances: Hypnotic Poison By Christian Dior, Very Good Girl By Carolina Herrera, Euphoria By Calvin Klein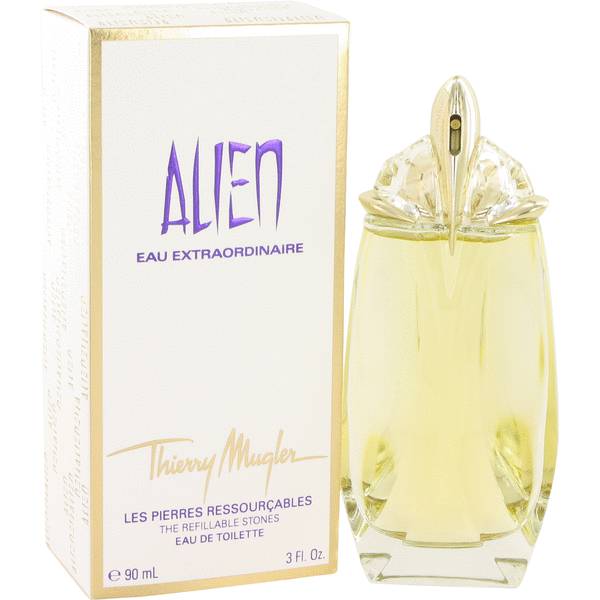 If you're looking for a fantastic Thierry Mugler vanilla perfume, this is it. Fresh floral notes complement citrus, woody, amber, sweet, and musky ones in a versatile fragrance you can wear year-round and from day to night. It's more tame than the original Alien scent. So — it's arguably the best Thierry Mugler perfume to give as a gift, since it's suitable for a very wide range of women.  
Interested in learning about other vanilla fragrance options? Read on in the Best Vanilla Perfumes of All Time guide.
Recommended related fragrances: Blu Mediterraneo Mirto Di Panarea By Acqua Di Parma, Olympea By Paco Rabanne, Blu Mediterraneo Arancia Di Capri Perfume By Acqua Di Parma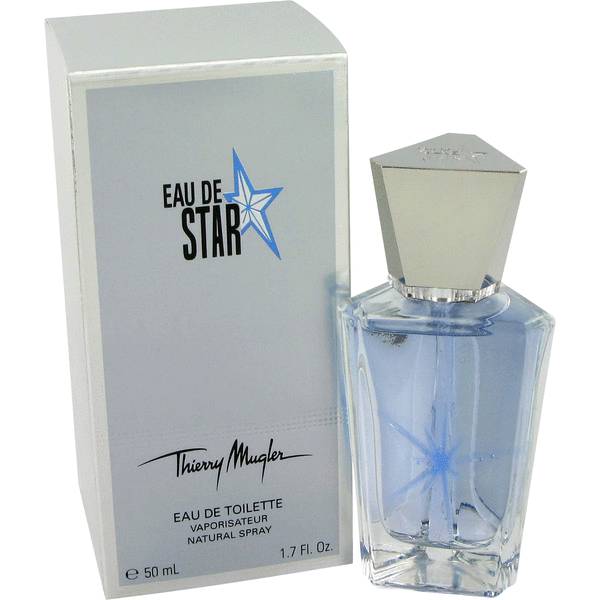 If you're looking for a Thierry Mugler perfume for women that's sweet yet fresh, you can't go wrong with Eau de Star in its sexy elongated bottle. Its outstanding longevity and sillage make it a wonderful fragrance to reach for on those non-stop busy days. It works just as well for men as it does for women with its notes of watermelon, mimosa, vanilla, honey, and patchouli. 
Recommended related fragrances: Flowerbomb By Viktor & Rolf, Blu Mediterraneo Arancia Di Capri Perfume By Acqua Di Parma, Daisy Eau So Fresh By Marc Jacobs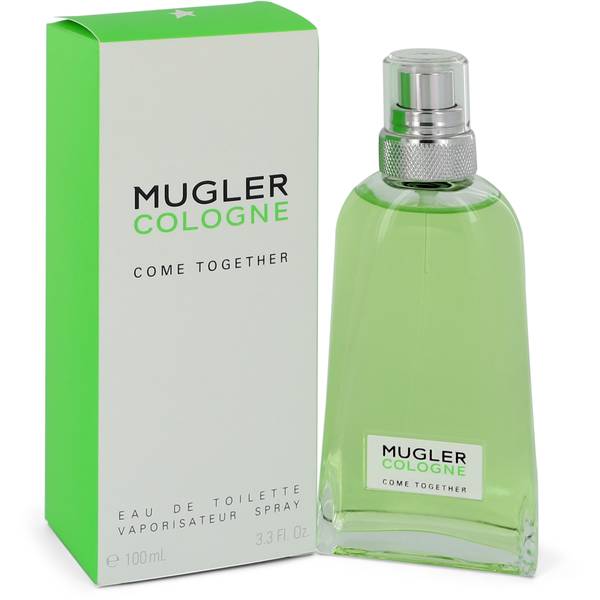 This Mugler cologne is unique in that it's light but also energizing. It's the perfect touch of pep for when you're gearing up for a tedious day at the office. Its fresh, clean, and invigorating blend of musky, citrusy, green, herbal, and woody notes sit close to the skin, getting deeper as you wear it. This is one of the best Thierry Mugler perfumes to keep in your perfume cabinet forever. Come Together carries an effortless aura with it that will keep it relevant for generations to come. 
Recommended related fragrances: Narciso Rodriguez By Narciso Rodriguez, L'eau D'issey (issey Miyake) Perfume By Issey Miyake ,  Je Reviens By Worth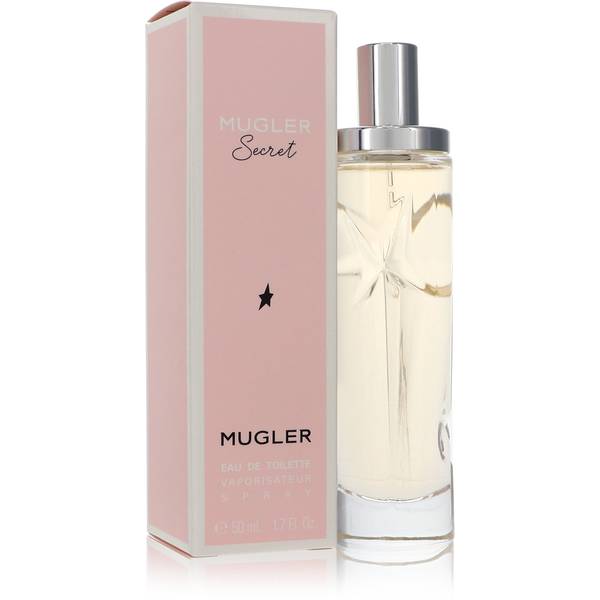 Secret is a floral and fruity Thierry Mugler perfume for women. Notes of violet leaf, kumquat, and red currant, sweetly kiss your skin, while rose petals, white musk, and cedar round out the scent with a slight hint of sexyness. This is a great scent for a teenager because it's light, innocent, very likeable, and appropriate for just about any setting — including a classroom.  
Recommended related fragrances: Stella By Stella McCartney, Madame Rochas By Rochas, Mon Jasmin Noir L'eau Exquise By Bvlgar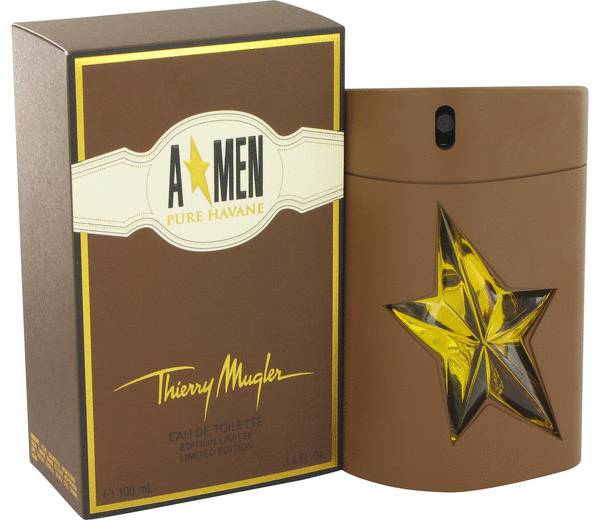 Angel Pure Havane is an amber vanilla fragrance for men, but it holds appeal for type-A women looking to make an entrance. It's a gourmand scent with cozy accords of white honey, vanilla, and cacao, balanced by a mysterious blend of patchouli, amber, and tobacco. If you're looking for a sexy winter-time scent that will make you want to cozy up by a fireplace (or feel like you are), this is it. It also has great sillage and longevity, so it'll stay with you no matter what your day delivers. Note that while many people avoid fragrances with tobacco, this one is meticulously blended and easy to wear. One of the best Theirry Mugler perfumes for both the boardroom and the boudoir.
Recommended related fragrances: L'air Du Temps By Nina Ricci , Escada Magnetism By Escada, Paris By Yves Saint Laurent

One of the newest Thierry Mugler fragrances for women, Angel Eau Croisière was launched in 2020 to high acclaim. It blends fruity, floral, and gourmand notes for a carefree, fun and playful creation that works from day to night. While it's mature enough to be worn by older women, Angel Eau Croisiere is a fantastic scent for a teenager too, thanks to its richly sweet profile. The stunning packaging doesn't hurt either! 
Recommended related fragrances: Rasasi Qasamat Morhaf By Rasasi ,  Versace Pour Femme Dylan Blue By Versace,  Armani Code By Giorgio Armani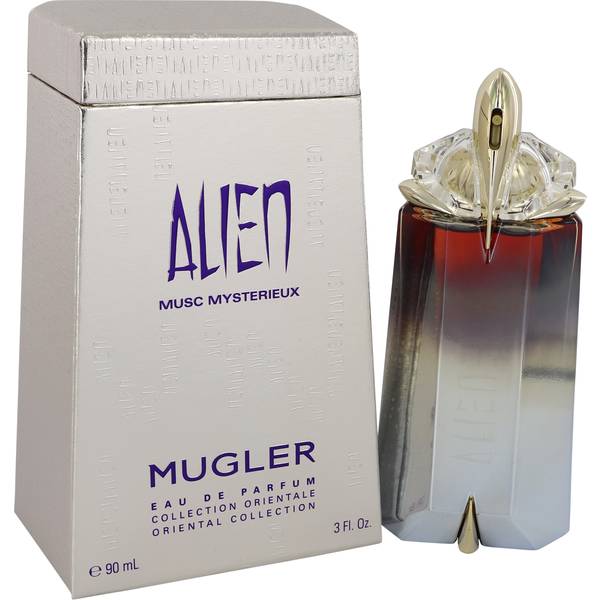 Alien Musc Mysterieux is part of a diffusion collection of scents spun off from Thierry Mugler's blockbuster Alien scent. Each scent of this collection pays tribute to an Orient-inspired raw ingredient — in this case, musk. Notes of vanilla, jasmine, cashmeran, spices, and saffron whisk you away to the orient in a sweet, warm, and spicy way. This best Theirry Mugler perfume is best reserved for after-dark or winter time. 
Recommended related fragrances:  Flowerbomb By Viktor & Rolf, Vera Wang Look By Vera Wang, Kelly Caleche By Hermes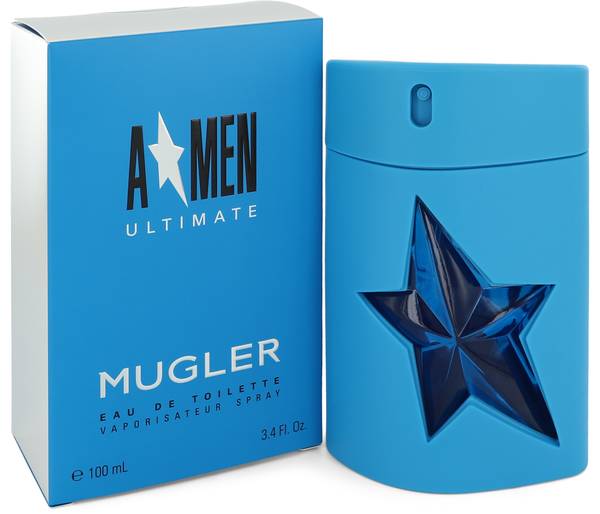 A beloved Mugler cologne for men, this is an amber, woody fragrance launched in 2019. Its unique blend of bergamot, cedar, balsam fir, and cappuccino promise energy and adventure. Like many Mugler scents it carries gourmand undertones, but woodiness and citrus create a unique combination that's also totally wearable. Though it can be worn year-round, this scent is particularly great for the fall because it's cozy without being too heavy.  
Recommended related fragrances: Kenzo Flower By Kenzo, Gucci Bamboo By Gucci, Versace Eros By Versace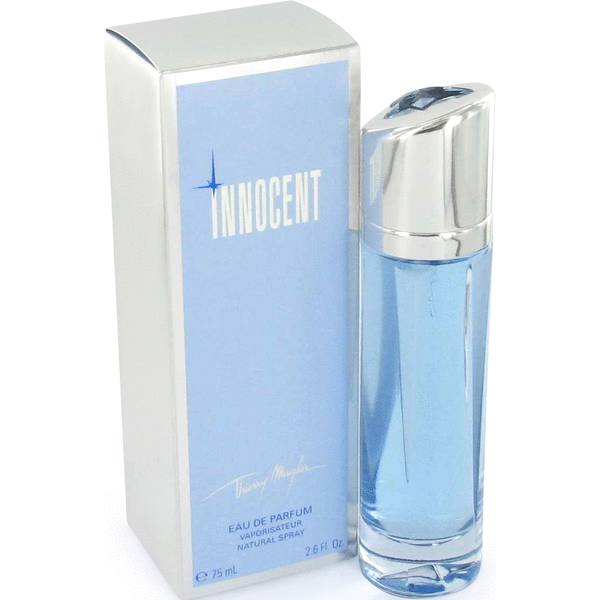 If you're looking for Angel minus the sometimes polarizing patchouli, check out Angel Innocent.  It's a fruity, sweet, and citrus scent with notes of bergamot, mandarin orange, black currant, red berries, almond, amber, white musk, and praline for a gourmand touch. This is a soft and sweet scent that works well for women of all ages looking for something clean and refreshing. 
Recommended related fragrances: L'air Du Temps By Nina Ricci , Giorgio By Giorgio Beverly Hills, Red Door By Elizabeth Arden
Best Thierry Mugler For Women – In Summary
When it comes to the best Thierry Mugler perfumes, it's hard to narrow down to just a few. The genius designer's fragrances have the unique ability to be both approachable and unique — while standing the test of time. Nearly all of Mugler's scents are runaway hits — even the ones that are nearly three decades old. Whether you're looking for a Thierry Mugler perfume for women, one for a man, or one for a teenager just starting a fragrance love affair, there are plenty of options to choose from in the Thierry Mugler fragrance portfolio.
---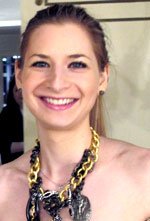 Sharon Feiereisen is a freelance writer who specializes in fragrance, makeup, wellness, health, skincare, and general lifestyle topics. Her work has been published in Time Out, Newsday, The Knot, Teen Vogue, Business Insider, Real Simple, and Hamptons Magazine among many other print and online outlets. When she's not writing about new, exciting fragrances, you can usually find her on an airplane or at a boutique fitness studio.
Subscribe via Email
Get the best of FragranceX delivered straight to your inbox