Best Mancera Perfumes of All Time
Mancera Perfumes are among the popular niche French fragrance brands in recent memory and offer luxury scents created with rare ingredients. Chances are you have seen Mancera perfumes on your Instagram and Facebook feed, because perfume connoisseurs know and love to show photos of Mancera as part of their scent collection. 
Which Mancera perfume is best for you? Follow along to get the low down on what makes Mancera's signature scents so highly regarded, as well as a list of the best Mancera fragrances for women that are also unisex. Let's find the Mancera perfume that is best suited for you.
What are Mancera Perfumes?
Mancera Perfumes is a luxe brand started by French Perfumer Pierre Montale of The House of Montale in 2008 and is now under the artistic direction of his daughter Amélie. Mancera perfumes are created using only the best quality ingredients and bottled in art deco flacons that are very elegant. Many of the scents are distinctively "Eastern" in feel and the Company is known by many for their use of oud; the surprise is just how many "western" leaning fragrances are in the range that feature citrus, fresh, sweet, floral, fruity and rose notes.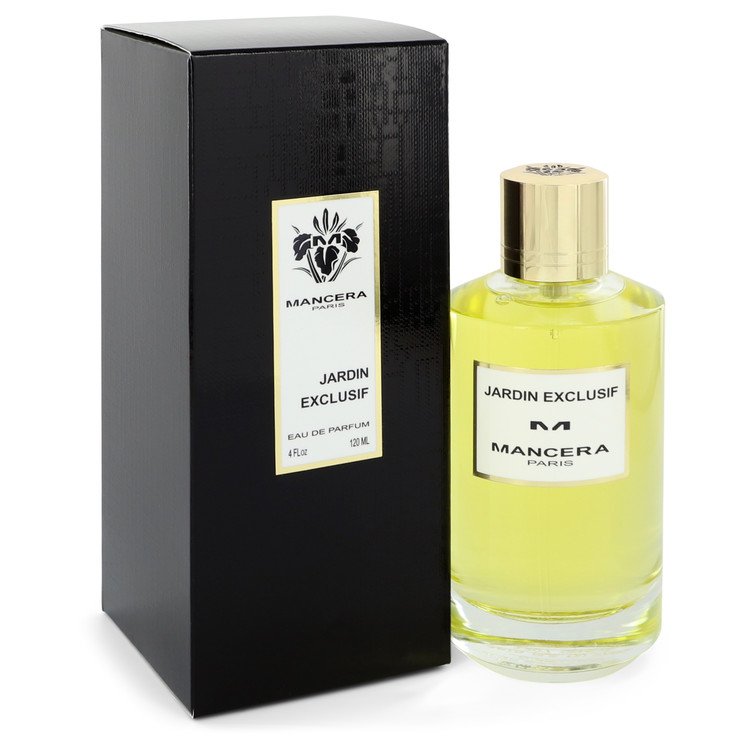 This fruity floral fragrance has a bouquet of white peach, black currant, and green apple. A gourmand touch of caramel creates a sweet sensation before we arrive at the base, which contains white musk, sandalwood, and vanilla from Madagascar. This complex summer perfume is sure to keep you captivated for many hours and can be worn well into fall.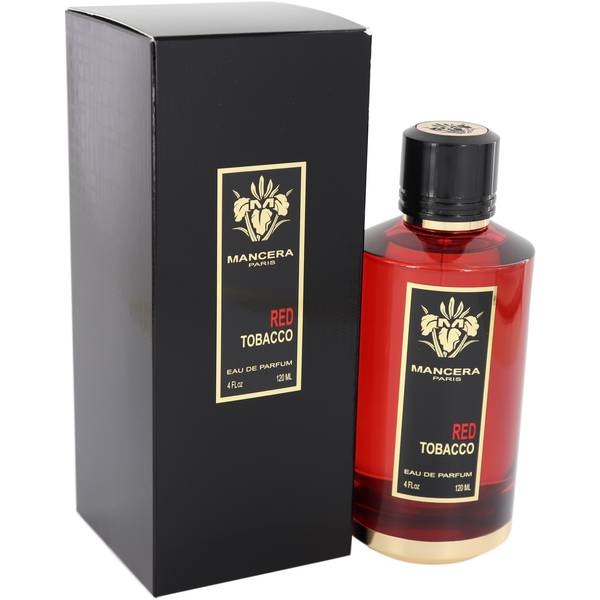 Mancera Red Tobacco debuted recently. Some niche perfumes achieve a cult following from the onset and that seems to be the case with Mancera Red Tobacco. It is classified as an Oud fragrance. However, Oud takes a supporting role to the very rich, heady tobacco note that is enveloped in cloud of spicy amber. Mancera Red Tobacco defies a typical classification and is in a class all its own. Fragrance notes include crisp green apple, juicy pear, jasmine, Madagascar vanilla, white musk.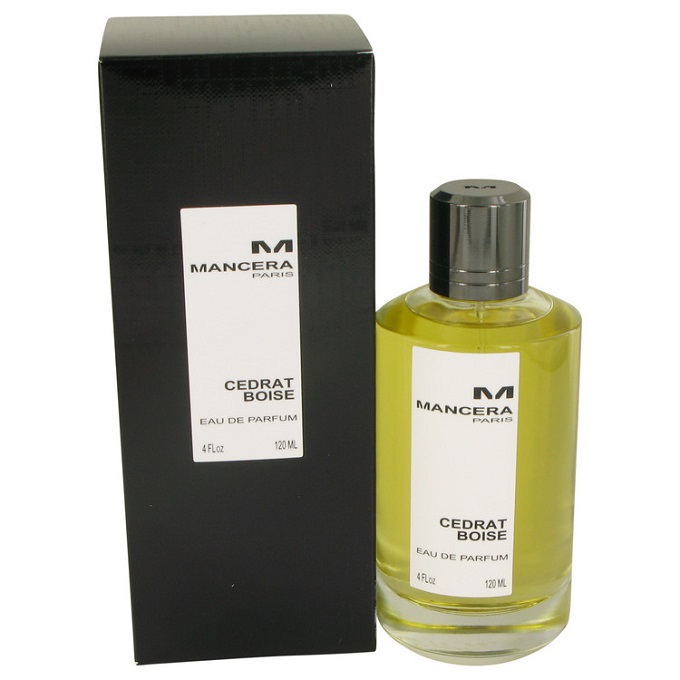 Cedrat Boise combines two popular classifications in fragrance: citrus and woods. Mancera Cedrat Boise differs from many others with its warmth; hints of spices, fruit and moss take this fragrance from bright and bold to woody. Hints of spiciness tease and enhance the warmth of the citrus as black currant adds just the right amount of sassiness to this. It's fruity and mildly sweet; yet it remains bright and clear. The fruitiness continues into the heart where this perfume pivots from bright and bold to woody and rich on the fulcrum of water jasmine's sweetness and patchouli's woody floral earthiness.
Rose and oud is such a popular combination in perfumery and has been the 'perfect pair' in the Middle East for millennia. They complement each other so well. Rose, Oud and Patchouli create a perfect trifecta. There is an explosion of spices as well as leather and ambery touches in Aoud Exclusif. The twist is the fresh aromatic nuances. If you enjoy Spicy Orientals and/ or rose- oud fragrances then be sure to give this one a chance especially in cooler weather and for evening wear.
Clean and bright and not overly strong, this Mancera perfume features a medley of fresh citruses (especially lemon, which is particularly dominant) and aromatic mint. Lest you think this is a light summery fragrance or just another citrusy scent, the musky, woody amber drydown adds depth. Can be worn for day or night all year round.
Mancera Perfumes Hindu Kush features a cannabis note, thus the "kush". Hindu Kush refers to the mountain range dramatic and dangerous to cross, stretching 500 miles between Pakistan and Afghanistan. Its history in the East dates back to Alexander the Great's conquests. Fragrance also has the ability to surprise us. Given its name, one would expect Mancera Hindu Kush to be all about the cannabis but as a Woody-Oriental, the guaiac-wood, soft and opulent is the true star of the fragrance.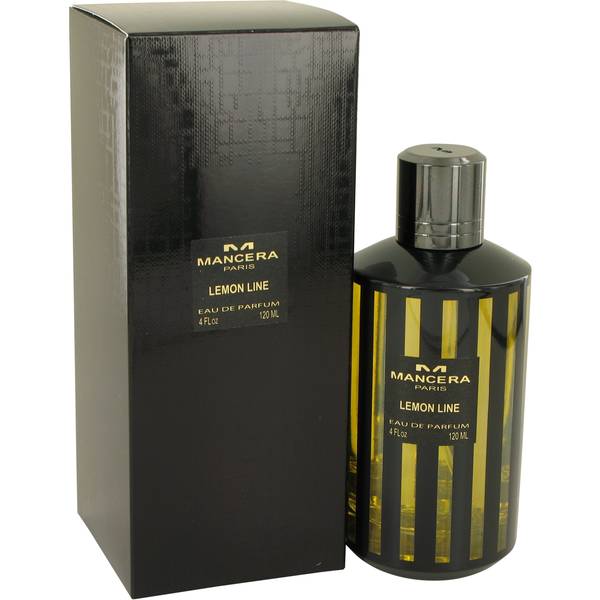 Lemon is a citrus that has a tart scent or can be sweet in a perfume, depending on how it used. Here zest is the best!  The sweet/ tart aroma of lemon is blended with aromatic lavender that is easily worn by both men and women. The sweet heart of white florals is bright and cheery before drying down to a mossy musk.
 Amber Fever is in keeping with a few Mancera perfumes, as it features the house's signature rose prominently in its composition. Now imagine dipping that rose into some whiskey and that will give you an idea of what Amber Fever smells like. If you are looking for an intense woody amber boozy rose fragrance for this Fall, or if you are new to the brand, it is a must try.
Do you remember your first crush? Your next perfume crush might be the charming Mancera Instant Crush. It smells expensive and distinctive. It opens with a big burst of sparkling fresh citrus, and delicious mandarin that is spiced just right with saffron and ginger. Instant Crush has a creamy sandalwood base and that sexy sillage is perfect for parties and intimate evenings.
This perfume includes fruits in the opening notes (peach, black currant, mandarin and bergamot) which add a juicy dark sweetness to the silky fine cocoa note that continues from start to finish. Even the roses here have been dipped in chocolate, making their natural heady aroma even more naughty and delicious. The chocolate of the opening was molten and silky, and the heart is now cooler and softer. This perfume captures all the symbolism and passion that the words "roses and chocolate" conjure, maybe even more. 
Mancera Pearl glistens with hints of moisture as it gradually blooms into a smooth pearlescent bouquet of rose buds, stems, rose leaves and cool spring flowers. This pearl of a perfume begins to glow as notes of jasmine, peach, amber add warmth to the cut flowers. The mellow floral heart remains in place, clean and ever so luminous. Mancera Pearl dries down to a juicy combination of peachy amber, oakmoss and musk and is a fragrance that can be worn during every season, a perfume that is always appropriate for any occasion.
Where to Buy Mancera Perfumes
Mancera Perfumes offer a wide variety of luxury fragrances that range from fresh, floral fruity smoky and spicy. High-end and luxurious they are crowd pleasers suited for every season.
FragranceX carries a great range of authentic Mancera Perfumes best sellers for men and women at less than department store prices. Shop discounted designer fragrances now!
Interested in learning about other top perfume brands? Check out the other FragranceX perfume guides:
Subscribe via Email
Get the best of FragranceX delivered straight to your inbox