Feb 27, 2023
|
9 min Read
15 Best Sweet Perfumes For Women 2023
This article was updated and republished to reflect the best and most popular sweet perfumes of 2023. 
Sweet fragrances might conjure up images of cotton candy and artificial syrups, but that isn't always how a sweet perfume will smell. In fact, sweet fragrances today can be polished, complex, and refined. That's why sugary notes are taking center stage. 
Another major benefit of sweet scents? They're versatile. You can wear many of them year-round and day-to-night. They can also run the gamut from light and feminine to strong and sexy. 
With that in mind, we've rounded up this list of top sophisticated sweet scents. Many blend sugary notes with more grounding ones, creating fragrances that appeal to a wide range of tastes. 
Here's a look at the 20 best sweet perfumes ever made.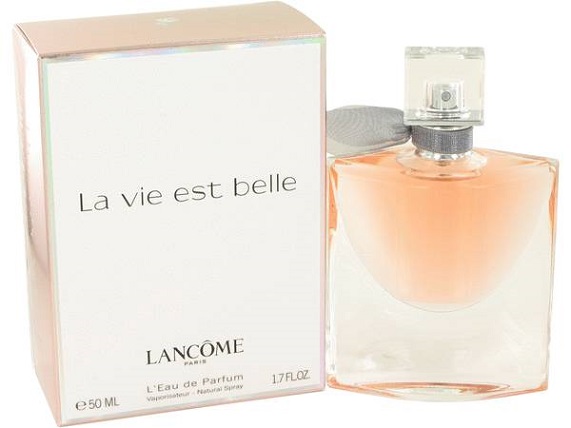 Iris, orange blossom, and patchouli balance out this sweet smelling perfume that Lancome says took them three years and 5,000 versions to create. This gourmand scent will linger throughout the day without overpowering. It's a year-round classic that would also make a great gift.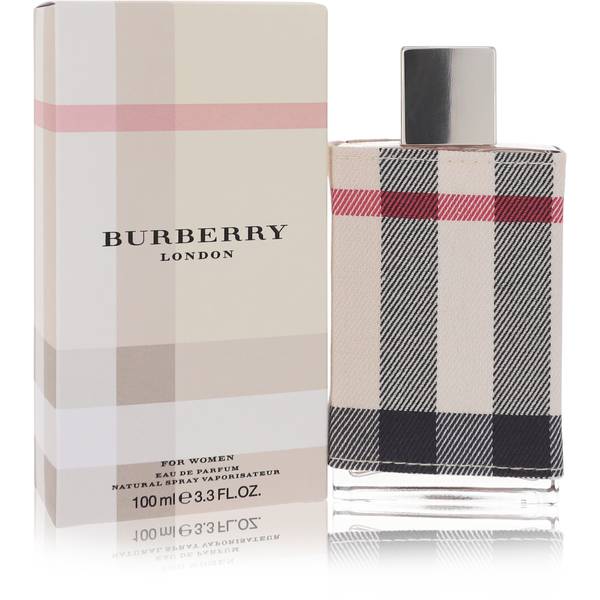 This 2006 scent from Burberry still smells fresh and new to this day, and has consistently remained a best-selling sweet perfume and fan favorite. It's a jasmine heavy scent that makes for the perfect signature floral scent and a definite classic fragrance for women.
Scent Notes & Perfume Characteristics: Top notes of honeysuckle and rose blended with tangerine evoke the perfect sweet scent for a summer beach day. Jasmine, tiare flower, and soft peony shine as the heart notes, and the dry down includes scents of musk, patchouli, and sandalwood.
Here are more of the Most Popular Burberry Perfumes and other UK Fragrance Houses & Their Signature Scents.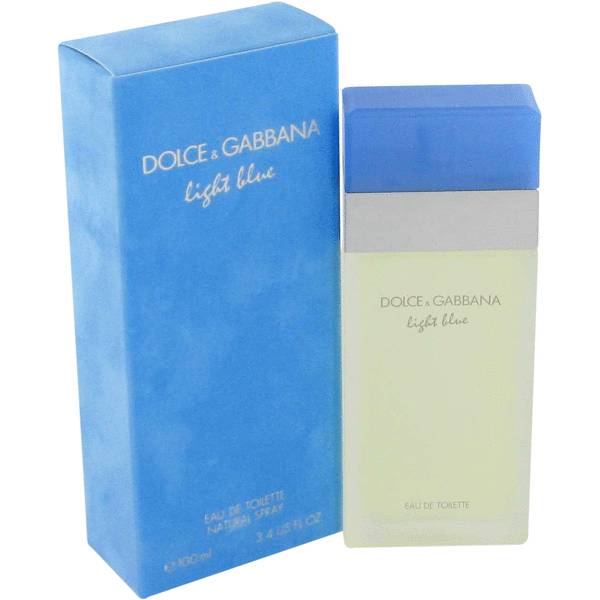 Light and sweet scents of a spring afternoon are evoked from the tiniest spritz of this all-time favorite by Dolce & Gabbana. Sweet scent notes of apple, musk, jasmine, and rose make this a perfume well-suited for any type of occasion, from a spring picnic to a casual shopping outing.
If you love sweet perfumes, you'll love this guide to the Best Floral Perfumes for Women too.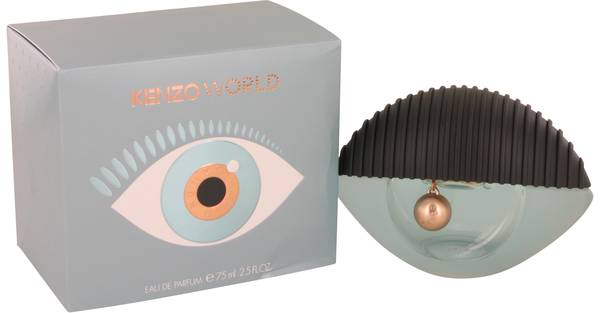 World by Kenzo is a delightful and sweet women's perfume that was created by master perfumers Mason Francis Kurkdjian and Maïa Lernout, . It's perfect for summer because it's fresh, clean, and above all, long-lasting. So — even if you're dripping with sweat, you can feel confident.
Scent Notes: Notes include pear, bergamot, peony, almond blossom, rose, orris root, white musk, violet, vanilla, and sandalwood.
Here are our other top picks for Long-Lasting Perfumes for Women.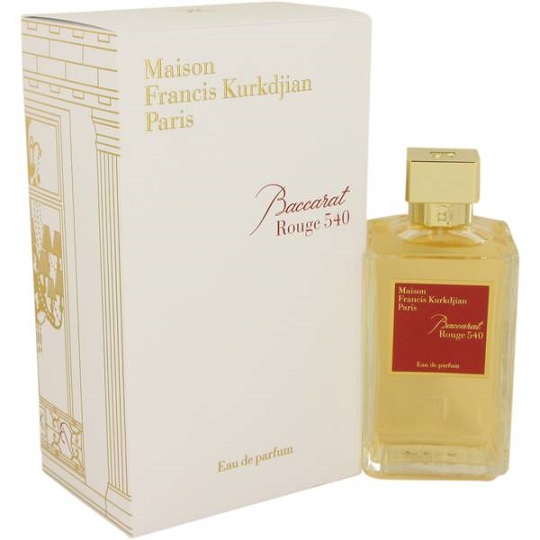 This special and very luxe scent from famed perfumer Francis Kurkdjian comes from a collaboration with Baccarat for their 250th anniversary. While it's definitely one of the best sweet perfumes on the shelf, Baccarat Rouge 540 has a heavy dose of woody fragrance notes. Those seductive woods lend it a high sex appeal that works year-round. Another intriguing feature of this fragrance is that it serves just as well for women as it does for men. And while it's an investment scent, it smells like one, and delivers the longevity to back it up.
Consider these other Men's Colognes That Women Love and the full set of woody scents available at FragranceX.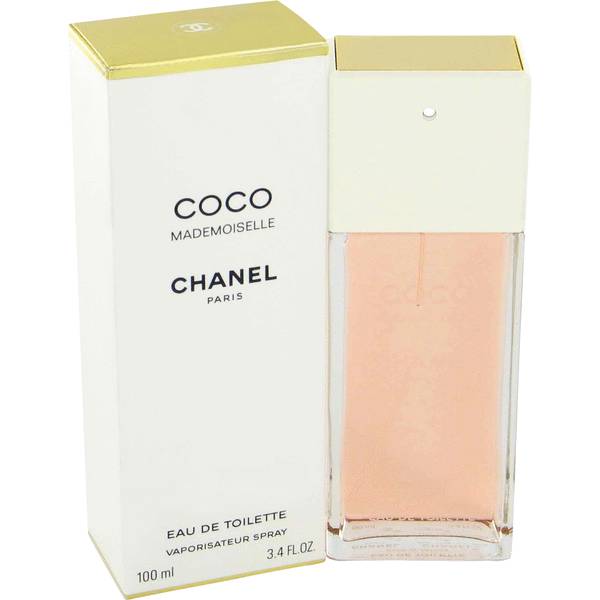 Chanel describes this scent as "fresh, elegant, and sporty," and the description couldn't be more appropriate. Coco Mademoiselle is a versatile perfume, making it a wonderful gift option. It's a vanity staple that will stand the test of time (it's been popular for two decades!).
Scent Notes & Perfume Characteristics: Notes of orange, bergamot, Turkish rose, jasmine, mimosa, ylang-ylang, patchouli, white musk, vanilla, vetiver, and tonka bean give this famous  fragrance a refined yet playful appeal. Spritz this sweet, fresh perfume any time you're ready for some fun.
Here is the ultimate list of the 15 Best Perfumes by Coco Chanel.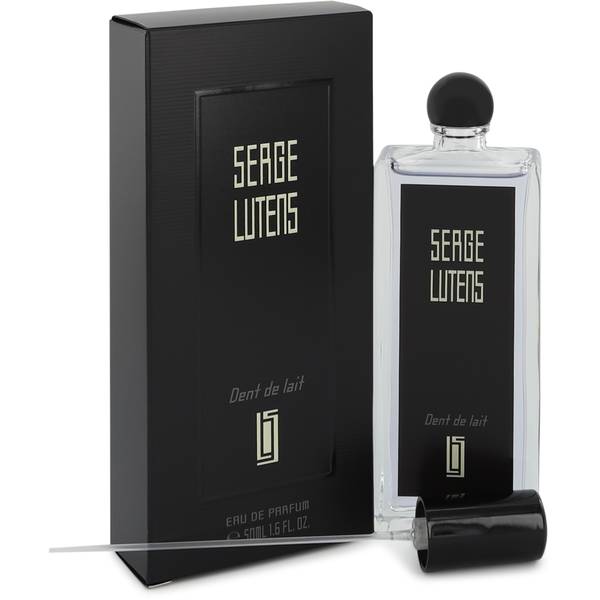 If you want a unique, conversation-starting fragrance, reach for Serge Lutens' Dent De Lait. Meaning "milk teeth" in French, it starts off very masculine. But as the scent dries down, it softens up, and sweet milk and almond notes begin to shine.
Scent Notes: This powdery scent is perfect for a spring or summer day. Do note, however, that it's not as strong as you might think. So if you're looking for something office-appropriate, Dent De Lait will also fill the bill. 
Here are more of the Best French Perfume Houses & Their Signature Scents.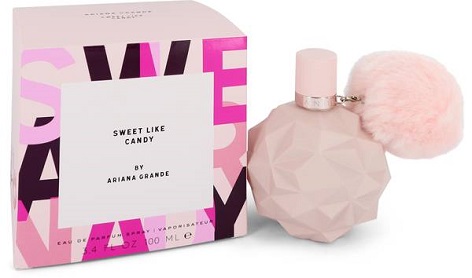 The name says it all, and it couldn't be more fitting for the sweet-like-candy American pop star Ariana Grande's third fragrance. If you're looking for a full-on sweet scent on a budget, look no further than this candy-scented perfume.
Scent Notes: Sweet Like Candy has notes that include sugar-frosted berries, candy, vanilla, fresh Italian bergamot, cassis cream, and marshmallow. It's a girly fragrance that tweens, teens, and women beyond, looking for something candy sweet will love.
Be sure to check out our guide on the Best Ariana Grande Perfumes for more great scents by this iconic singer.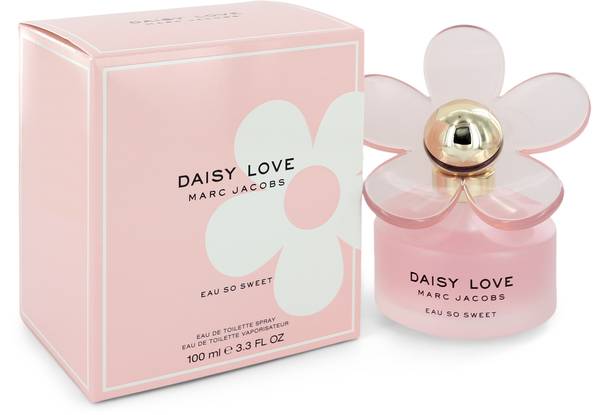 This sweet scent is rounded out by Marc Jacobs' signature blend of floral and fruity notes, captured in the designer's signature Daisy flagon. Notes of bergamot, white raspberry, daisy tree petals, and crystallized cloudberries balance sugar musk, jasmine milk, and white iris woods. It's a very youthful and optimistic scent, making it a great choice for summer when you're looking for something light, or shopping for a special young woman. 
Learn more about this legendary fashion icon and his signature scents in our Best Marc Jacobs Perfumes guide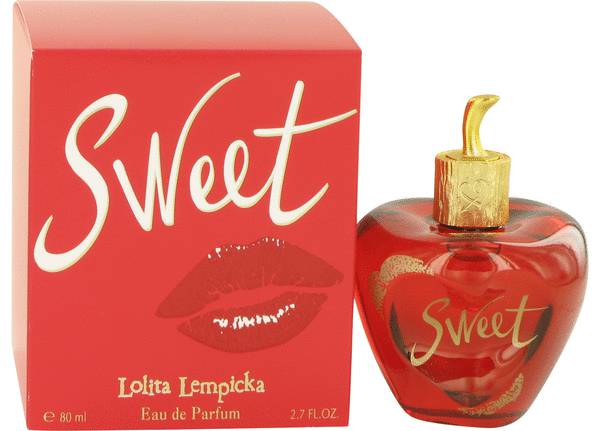 This scent's bottle has devilish undertones — it mimics the crimson red forbidden fruit. In keeping, the vial's gourmand contents have a sexy twist. Cherry is the note you're likely to sense strongest, in a delicious, candy-like way. The sillage in this Lolita Lempicka perfume is strong, and a few spritzes will last from day-to-night.
Scent Notes: Notes of sugar, cacao, iris, musk, and cashmere wood deliver the sexy twist at the base. This is one of the best sweet perfumes for a night out at New York's Sultan Room or the Whisper Room in Paris, or any time you're feeling more adventurous than usual.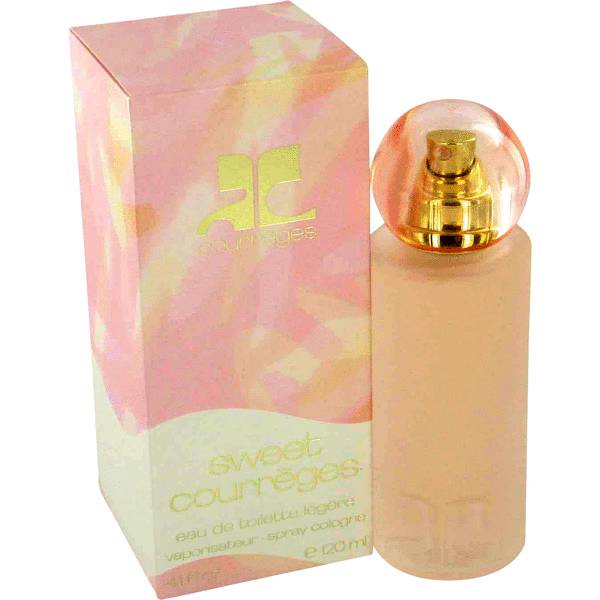 This might be one of the most underrated fragrances on the market. Launched nearly three decades ago, Courreges Sweet Courreges' floral and fruity notes balance out the sweetness. But nevertheless, gourmand vanilla shines the strongest here. Sweet Courreges has a beautiful dry-down, and you'll instantly feel (or at least wish) you're being whisked away to the Riviera when you smell it.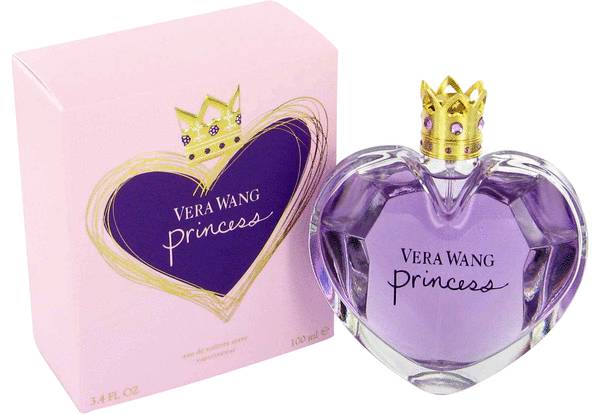 If anyone can make you feel like a princess, it's Vera Wang. Known as the bridal designer to the rich and famous, Wang captures her magical essence for luxury and glamour in her fragrance, Princess. It's one of the best sweet perfumes for special occasions like weddings and graduations, or anytime you want a confidence boost. Like Wang's designs, the fragrance is timeless (it's been around for over 15 years).
Scent Notes: The main notes include water lily, apricot, apple, Mandarin orange, dark chocolate, guava, tuberose, vanilla, and amber.
This intoxicating gourmand sweet floral is grounded with fruity and (obviously) floral fragrance notes. Dolce & Gabbana scents are known for their vibrant floral prints, so this fragrance folds in nicely with their signature aesthetic.
Scent Notes & Perfume Characteristics: Dolce Garden is bold, while oozing luxury with hits of magnolia, Mandarin orange, neroli, coconut, frangipani, ylang-ylang, vanilla absolute, almond milk, and sandalwood. This aphrodisiac scent is creamy, tropical, and relatively strong, so it's best worn after dark or on the weekend.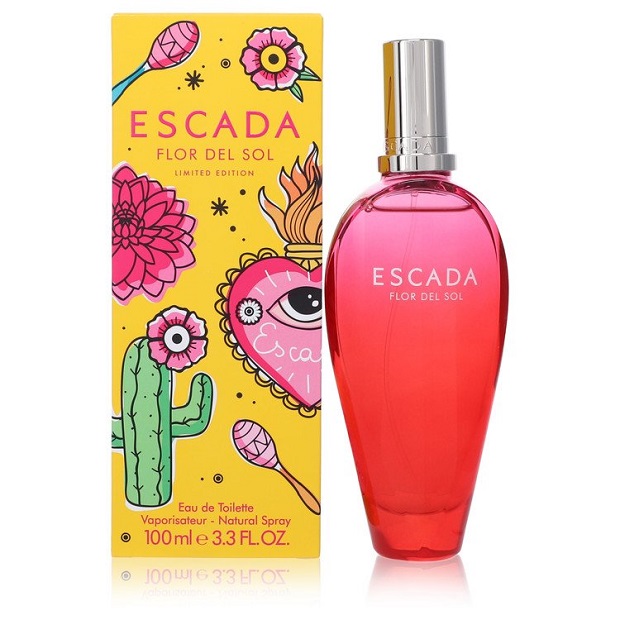 If you want to feel like you're on a tropical island as you type away in your cubicle, reach for Escada's Flor Del Sol. Launched just 2020, this sweet scent — grounded with scents of fruit and flowers — blends grenadine, orange and tequila, dahlia, and sandalwood. It's pure fun and escape in a bottle, but because it's not obtrusively strong, it works well for both day and night.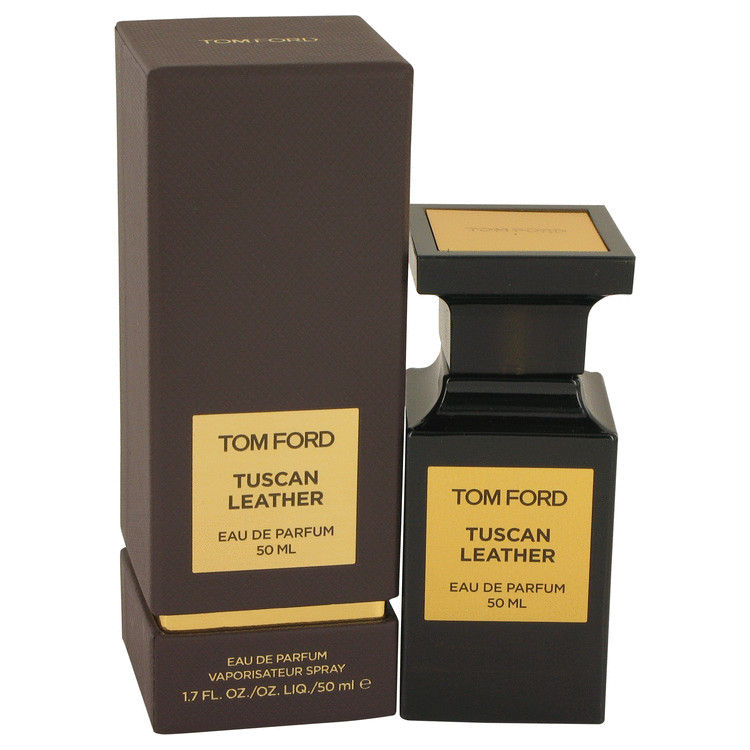 Going by its name, this is the last fragrance you'd expect sweetness from, but don't be fooled. Tom Ford has a history of delivering the unexpected, and this unisex scent packs plenty of surprises into its art-deco vial. It's a conversation-starting scent that lasts all day and night, so spray it carefully, as only a little is required!
Scent Notes: It blends leather, fruity, amber, and animalic notes with sweet ones for a scent that works best in the fall or winter. This is a powerful and sexy blend of raspberry, saffron, and thyme on top, olibanum and jasmine in the middle, and leather, sueded wood, and amber at the base. It's rare to find a fragrance that is as piercingly sweet as it is powerful and smoky.
If you love leather then you'll definitely love these Best Leather Perfumes for Women.
Find Your Signature Sweet Perfume
This list of the best sweet perfumes on the shelf goes to show that gourmand fragrances can work for any taste. Whether you're looking for something feminine to wear to a wedding, or you'd like a powerful and unisex scent, there's a nice-smelling perfume in the sweet category for you.
Find your signature women's perfume at a discount at FragranceX!
Sweet Perfume FAQs
What are the best-selling sweet perfumes?
Here are the best-selling sweet fragrances at FragranceX:
What scent notes are considered sweet?
Perfumes comprised of fruity and floral scent notes often evoke the sweetest scents. Consider fragrances from the following categories for finding your signature sweet scent:
---
Read on for more of the most popular scents available:
---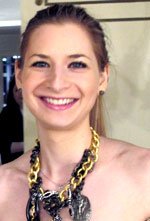 Sharon Feiereisen is a freelance writer who specializes in fragrance, makeup, wellness, health, skincare, and general lifestyle topics. Her work has been published in Time Out, Newsday, The Knot, Teen Vogue, Business Insider, Real Simple, and Hamptons Magazine among many other print and online outlets. When she's not writing about new, exciting fragrances, you can usually find her on an airplane or at a boutique fitness studio.
Subscribe via Email
Get the best of FragranceX delivered straight to your inbox
Related Posts
Sep 26, 2023
|
2 min Read
The Best Perfumes for When You're Craving a Pumpkin Spiced Latte
Autumn is a magical time when the world transforms into a tapestry of golds, reds, and browns....