Jan 11, 2022
|
10 min Read
15 Best Chanel Perfumes of All Time
This article was updated a republished on January 11, 2022
Coco Chanel once said that a girl should always be two things: classy and fabulous. Although you can always don a nice dress or strap on a pair of heels, I firmly believe that the best—and most effortless—way to present yourself as such is through the power of scent.
The eponymous clothing and accessories designer has also been a leading lady in the fragrance industry for nearly 100 years, and it's not hard to see why. From its super chic bottles to the intoxicating scents inside, buying a Coco Chanel perfume is like buying bottled up luxury. The name itself exudes class and sophistication, and unlike some fragrances that require you to bathe in the stuff for the sake of longevity, these high-quality elixirs—which are expertly blended by legendary perfumers—linger on even after you leave the room. Just one spritz will instantly make you feel more put together—or as Coco would say it, classy and fabulous.
From the highly beloved and romantic Coco Mademoiselle to the classic and iconic No. 5, we researched the bestselling perfumes for women and selected the ideal fragrance for every preference so you don't have to. Below, the best Chanel perfumes for women that will make you smell like a million bucks.
What is Chanel Perfume?
Chanel perfume is not only the most popular French perfume brands, but in fact one of the most popular in the world. Founded by Coco Chanel in 1910, Chanel was in fact the first perfume brand.
 Chanel No. 5 was the world's first abstract fragrance and remains the most iconic. Many Chanel fragrances focus on floral and amber notes, with plenty of signature iris. Modern releases lean more into citrus accords.
Here's your guide to the greatest fragrances for women Chanel has to offer:
Top Chanel Perfumes of 2022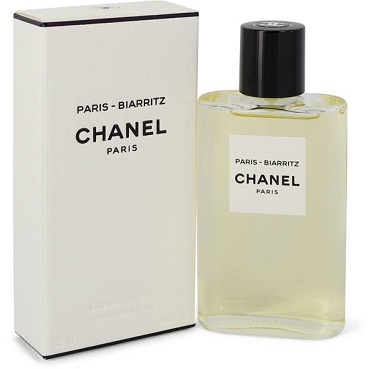 If you want a sophisticated smell but don't want the heaviness of a classic Chanel eau du parfum, this fragrance will be right up your alley. As opposed to the typical signature florals that dominate her fragrances, this one is grassy, green, and clean—a scent that you would want to wear out to a picturesque picnic in the countryside. Fittingly, the formula is inspired by the pure air and energy of the Basque coast: Sicilian mandarin is mingled with a lily of the valley accord, producing a modern alternative to an orangey citrus, with patchouli to temper the fruity top notes. 
Price: $$$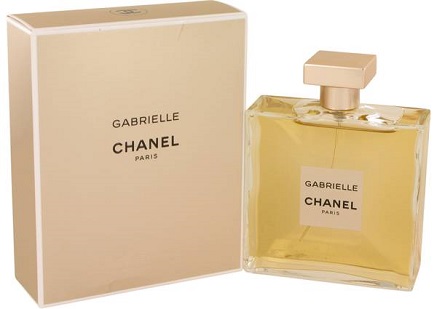 Fun fact: Famed perfumer Olivier Polge crafted this scent to represent an imaginary flower, so it totally makes sense that it smells like a botanical garden. The four corners of the bottle are supposed to represent its four primary fragrance notes: a rich, enveloping heart of exotic jasmine, fruity ylang-ylang, sparkling orange blossom, and silky tuberose. It's an undeniably appealing, stop-you-in-the-street ode to florals, with musky nuances to complete the intoxicating bouquet. 
Price: $$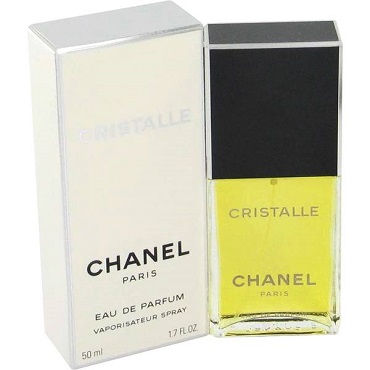 A sharp twang of citrus, softened by a honeysuckle accord and tinged with a dash of jasmine, completes this complex, memorable scent created to capture the delicate freshness of morning dew. In contrast to some of her other scents, this one is a more linear fragrance with a soft, underlying magnolia warmth in the drydown. Although you could easily spritz it every day, it's one of those scents that are good enough to be reserved for exclusively special moments.
Price: $$$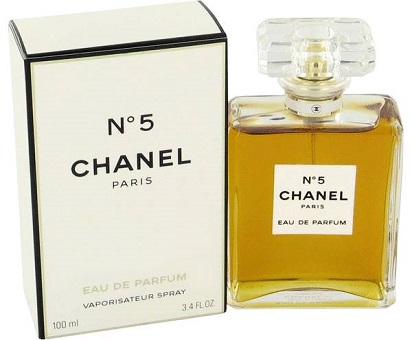 Arguably the most popular Chanel perfume of all time, Chanel No. 5 has become a household name in and of itself. Today, Hollywood's brightest stars, including Victoria Beckham, Celine Dion, and Cameron Diaz, laud this number as their go-to scent. But first, some backstory: In 1921, Coco Chanel asked Russian perfumer Ernest Beaux to create something that smells like a "composition" rather than any single flower. With his "unprecedented use of florals and aldehydes, a process which adds layers of complexity," N°5 became the world's first abstract fragrance. This means that it can react in surprisingly different ways when exposed to body chemistry—i.e. one woman may love it for its fresh soap smell, while another finds it to smell more musky. (Personally, I think it looks—and smells—like a smooth glass of bourbon, with a hint of vanilla.) Due to the aldehydes, we recommend trying a sample before you buy so you can test how the fragrance responds to you. Tip: Apply scarcely as the scent is very concentrated.
Price: $$$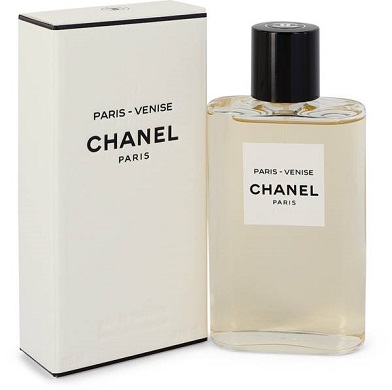 An homage to Chanel's favorite city, Paris Venise starts off a little citrusy, then settles into a lovely vanilla (not too sweet) with a hint of her signature powdery trail. The star ingredient here is tonka, which gives a familiar warmness far from the sickly sweetness that vanillas commonly run into. Vibrant lemon and drops of neroli, geranium, and violet complete this relatively new Chanel perfume that lasts forever on the skin.
Price: $$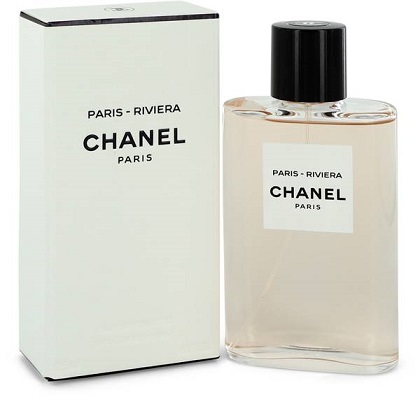 Chanel's Paris-Riviera is a lot like champagne: refreshing and sweet with a tinge of aromatic bitterness. A rather straightforward summer fragrance, the juice carries a tangy orange and neroli bite before transitioning to a deliciously smooth benzoin and sandalwood dry down. Uplifting and fresh without veering into overly sweet territory, you can consider it a maximalist scent despite its very minimal notes.
Price: $$$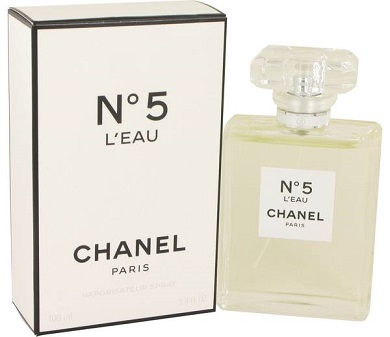 A modern reimagining of Chanel's No. 5, N°5 L'EAU features crisp top notes of lemon, mandarin, and orange that unfolds into rose, jasmine, and ylang ylang. Behind the initial floral whirlwind lies cedarwood, enlivened by soft and cottony musk notes. Mixed together, it creates a rich, unique gourmand for those who appreciate a summer aphrodisiac scent with depth. True to Chanel's branding, the bottle remains as aesthetically pleasing as the original, and the perfume inside is just as long-lasting to boot.
Price: $$$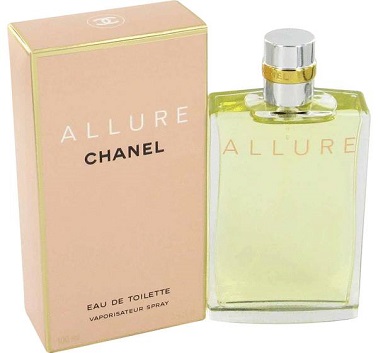 Unusual but undeniably addictive, this warm oriental fragrance is fairly linear, meaning it won't change much from first spritz to the end of the day, except for bringing out the vanilla to the forefront. Similar to Paris Venise, the vanilla is a true vanilla, not saccharine nor syrupy. Also included in the formula is zesty mandarin orange and a peony accord. Although it was launched all the way back in 1996 by Jacques Polge, it still has loyal diehard users today, so you know it has to be pretty good.
For other great smelling vanilla perfumes, check out our Best Vanilla Perfumes Guide.
Price: $$$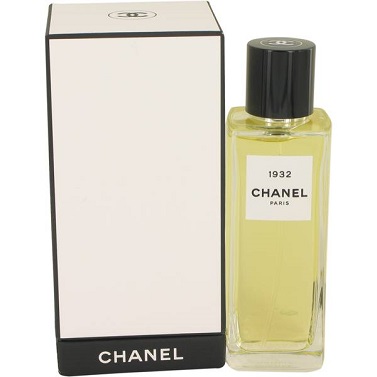 1932 marks the year of Coco Chanel's first high jewelry collection, and like a good piece of jewelry, one spritz of this makes you feel like a power woman. Chanel 1932 is the kind of fragrance that demands an entrance. The delicious top notes of pear and grapefruit eventually simmer down to more floral notes that maintain great stage presence, while a luxurious base of vetiver and incense gives it a very memorable exit. Overall, it's a dynamic, dominating combination very reminiscent of old Hollywood. 
Price: $$$$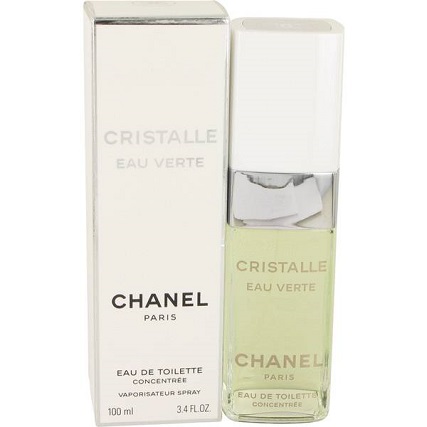 This lime green elixir smells exactly like it looks: crisp, citrusy, and just a smidge mossy. The formula smells akin to freshly turned earth and a recently mowed lawn, making you feel refreshed and invigorated with just one whiff. It's also ideal for people who love earthy scents but are getting a bit tired of overplayed patchouli (it's me). The citrus hit in this scent comes from a combination of Amalfi lemon, neroli, and bergamot, which offers a nice aromatic contrast to the more woody nuances.
Price: $$$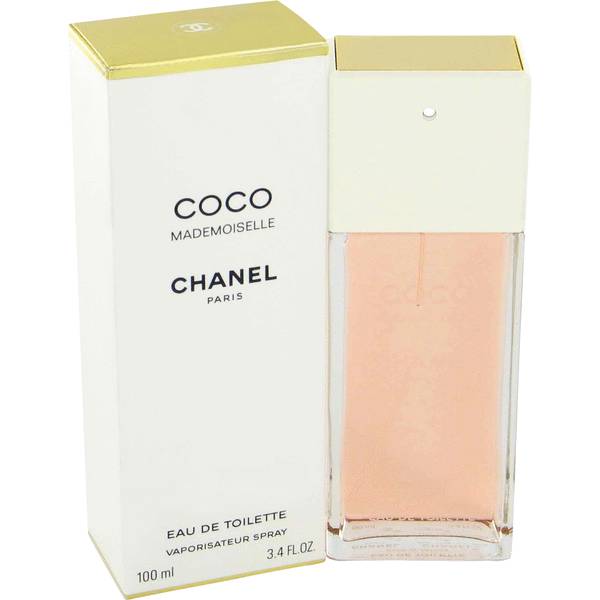 At first sniff, this famous scent is strictly sweet. But as you wear it, it develops a peppery, herbal-like personality that's playful enough for daytime wear and romantic enough for a night out.
Featuring hints of orange, patchouli and Turkish rose, it smells just what you'd imagine a young, fashionable Parisian—or mademoiselle—to smell like. Bonus points for the impressive staying power, which will last you from the office to a night out.
Price: $$$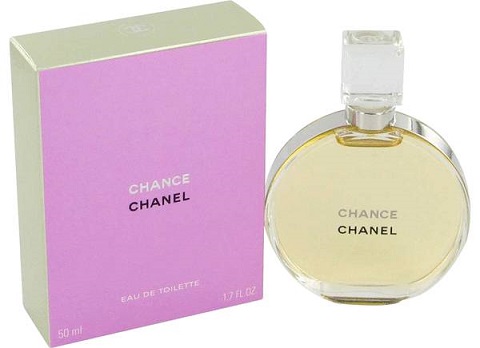 Looking for something effeminate, yet not cloyingly floral or sweet? Take a chance (bad pun intended) on Chanel Chance, the little sister of Mademoiselle. If Mademoiselle is a passionate soiree, Chanel Chance is a first date: playful, sweet, and just the right amount of sexy. Her initial notes are seductively feminine with pink pepper; followed by middle notes of jasmine and iris. At the base lies a mellow vanilla that exudes a honeyed tang, coupled with a refined musk that is anything but generic.
Price: $$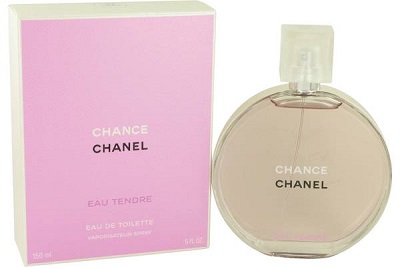 Floral and fruity are the ultimate power duo in this delicate, feminine scent blended by perfumer Olivier Polge. An olfactory journey that is fluid from top to bottom, the initial spritz releases a sparkling fountain of fruity notes, but once the intensity of the quince and grapefruit fades, the jasmine comes out to play. At the end of the day, you'll be left with a lovely floral-musk base that subtly settles into skin.
Price: $$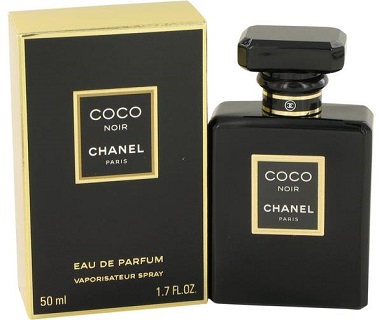 Egyptian Jasmine, May rose, tonka bean, and patchouli confidently take center stage in this nighttime fragrance, housed in a pitch black bottle that demands attention. The featured fusion of warm sandalwood, vanilla, and musk gives the perfume the right amount of richness and depth for an evening fragrance. In contrast to Coco Mademoiselle, the perfume is more understated and mellow; over time, it blends into the skin like a body lotion, creating a memorable aura that simply smells like a sexier, more daring version of you.
Price: $$$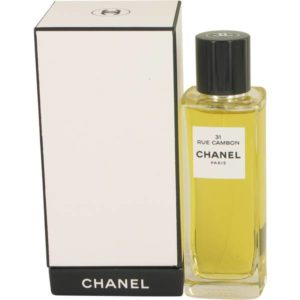 31 Rue Cambon is the street address of the modish residence Chanel used as her apartment and long-time headquarters. Although I can't say what the street actually smells like, perfumer Jacques Polge's interpretation is captivating enough to make me want to visit. According to Polge himself, the scent is meant to reflect Chanel's personal taste for the classically simple, yet also the baroque. A predominantly chypre accord is modernized with inviting notes of bergamot, patchouli, iris, and citrus oil. It also carries an unexpected kick of rich black pepper, injecting instant brightness and a nose-tingling warming sensation. 
Price: $$$
Summary
Whether you're into woody musks or fruity florals, this list of the best Chanel perfumes for women is sure to cover every olfactory preference. Don't worry about the popularity of Chanel perfumes making you smell too generic. The beauty of fragrances is that they smell a bit different on everyone. Factors like your natural body chemistry (i.e. the pH value of your skin), how dry and oily you are, and products that you use in conjunction will all affect how long your perfume lasts and how it smells throughout the day. Although this means that your perfume truly becomes an individualized signature fragrance, it also means that it could take some experimentation to find the best one for you. Luckily, FragranceX offers an array of perfumes at discounted prices, so you don't have to fork over half your paycheck to satisfy your bougie taste. If you're interested in one (or five) of these Chanel fragrances for women, be sure to stop by the site and shop to your nose's content.
For more scents that will have you smelling fresh and sexy, learn more about the top brands and scent notes:
26 Best Perfume Brands of All Time
Best Affordable Perfumes of All Time
Best Annick Goutal Perfumes of All Time
Best Ariana Grande Perfumes of All Time
Best Burberry Perfumes of All Time
Best Victoria's Secret Perfumes of All Time
Best Mancera Perfumes of All Time
Best Montale Perfumes of All Time
Best Aquatic Perfumes of All Time
Best Tropical Fragrances of All Time
Best Honey Perfumes of All Time
Best Fall Perfumes of All Time
What is Oud? What Does Oud Perfume Smell Like?
---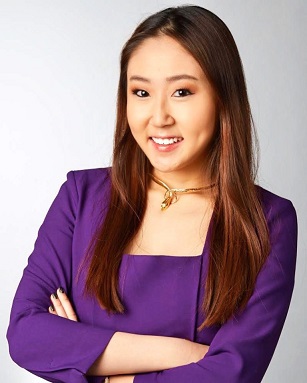 Hana Hong is a New York-based beauty writer and editor. You can catch her bylines on Real Simple, Marie Claire, Cosmopolitan, InStyle, Reader's Digest, and more. She's identifiable by her razor-sharp cateye and signature scent (which changes about once a month). In her free time, she likes to shop for sport, experiment with skincare serums, and binge watch horror shows on Netflix.
Subscribe via Email
Get the best of FragranceX delivered straight to your inbox