Sep 23, 2021
|
11 min Read
The 14 Best Long Lasting Perfumes & Fragrances
One spritz and done with these incredible long-lasting perfume options 
We all love getting bang for our buck. In the fragrance space, that often translates into a long-lasting perfume that will take us from day to night with no need for re-spritzing. Some brands (Tom Ford, anyone?) are known for creating strong scents across the board. Other brands make different offerings for different uses. Smart shoppers learn to spot a long-lasting fragrance at a glance.
What perfumes and fragrances last the longest?
In general, eau de parfum scents are heavier (i.e. more concentrated) making them more likely to last all day. They're very different from the lighter, less-concentrated eau de toilette fragrances or body sprays. Eau de toilettes usually have half the concentration of the perfume oil found in eau de parfum. 
How to find a long-lasting perfume?
When looking for long-lasting perfumes for women (or long lasting colognes for men) it's important to note that a fragrance's lasting power is not the same as its sillage. The two are often confused, but sillage is the trail created by a perfume through the air when it's worn on the skin. A scent with a strong trail may dissipate quickly, while one that stays close to the skin might last all day and night.
What makes a fragrance last?
The more moisturized your skin is, the more likely you are to have naturally-occurring oils that a fragrance needs to "stick" to skin. Conversely, if you have dry skin, a perfume is more likely to swiftly evaporate. Lastly, notes are key. In general, scents are composed of top, middle, and base notes. Top notes are the first to develop and evaporate. Middle notes arise and evaporate next, and then finally the base notes appear and linger the longest. The longer-lasting the base notes, the longer the perfume will last.
So, what perfume lasts the longest? With so many variables, the choice can seem challenging. Read on, because we've done the legwork (and wrist, neck, and navel) work to find the longest-lasting perfumes on the shelf.
What are the best long-lasting perfumes?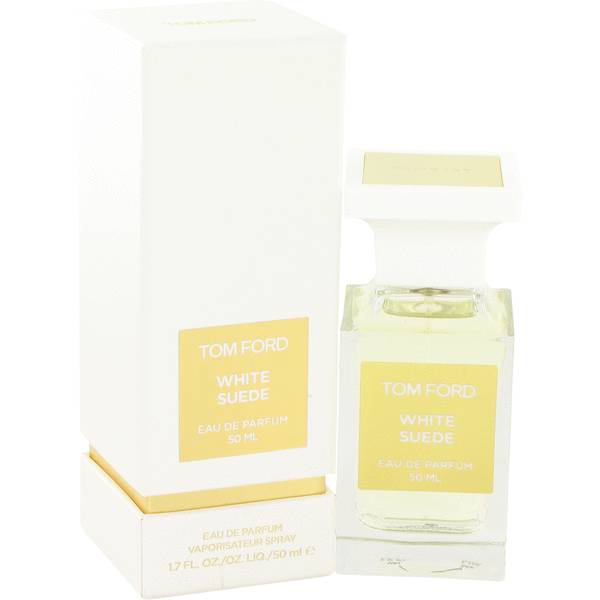 When it comes to long-lasting fragrances, Tom Ford is king. You'd better be sure you like a Tom Ford scent before you spray one on, because it'll stick with you no matter how dry your skin is. One Ford offering that's almost impossible not to like is White Suede. It's sexy without being aggressive, and seductive while still staying office appropriate. That makes this perfume ideal to wear all day and all night. 
Recommended related fragrances: Madame Rochas By Rochas, Fidji By Guy Laroche, Boucheron Place Vendome By Boucheron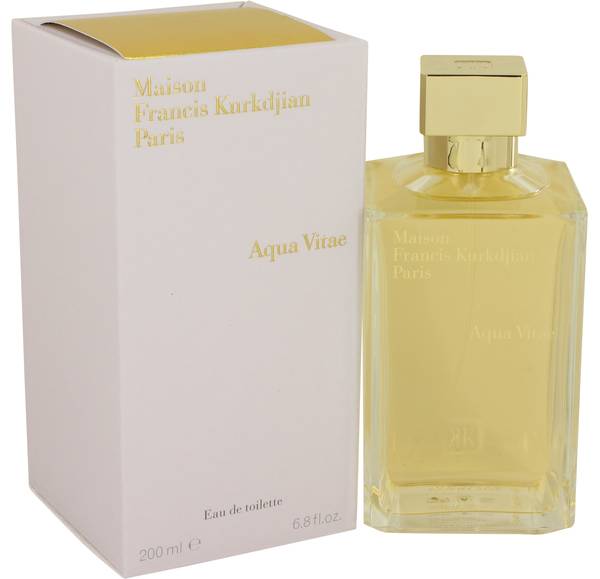 It's hard to find a perfumer more legendary than Francis Kurkdjian. The nose behind some of the world's most beloved offerings, he also has a namesake collection of his own. In keeping with his posh pedigree, Kukdjian only uses the finest ingredients, creating concentrated fragrances with fantastic longevity. This strong, fresh aquatic scent perfectly balances citrus, aromatic, and spicy notes for a long-lasting perfume that's appropriate no matter where the hours take you.
Recommended related fragrances: Versace Eros By Versace, Very Irresistible Sensual By Givenchy, SJP Nyc By Sarah Jessica Parker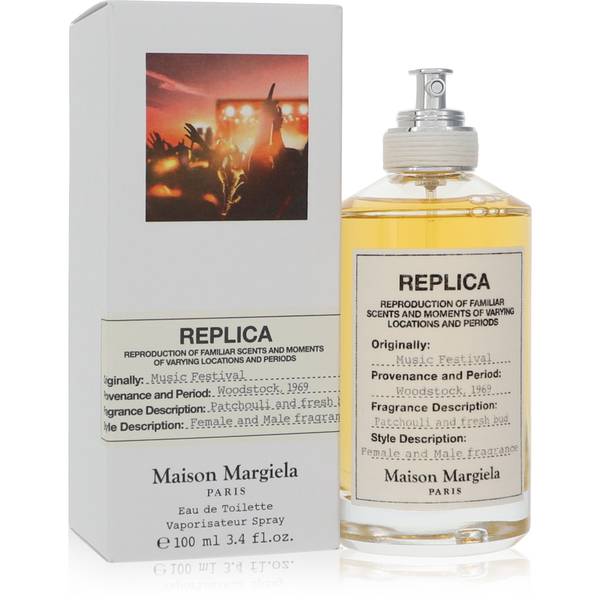 If you're heading to Coachella or pretty much any outdoor music festival, you need a strong scent that not only lasts, but that stands up to crowds, heat, and sweating. This aptly-named long-lasting fragrance does just that, but also manages to feel cozy. Notes here include — fittingly — cannabis, incense, tobacco, and leather, along with violet leaf, red apple, patchouli, and cedar. 
Recommended related fragrances: Kenzo Jungle Elephant By Kenzo, Flowerbomb By Viktor & Rolf, Vera Wang Look By Vera Wang
Philosophy's Amazing Grace has been a best-seller for over two decades, and for good reason. It's the kind of clean and approachable scent that's appropriate for any scenario and time of year. But it's also impossible to find fault in the composition of this classic floral. For all these reasons, this long-lasting perfume is a popular hostess gift. Top notes include grapefruit, bergamot, and mandarin orange, while middle notes of freesia, jasmine, and rose overlay a base of musk, adding a slight hint of sexiness to this very feminine fragrance. 
Recommended Fragrances: Hypnotic Poison By Christian Dior, Oscar By Oscar De La Renta, Bright Crystal By Versace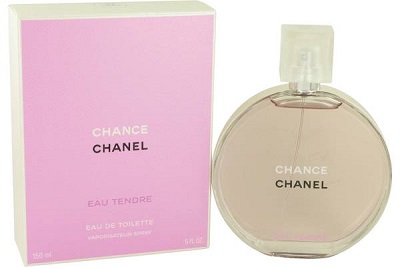 Chance Eau Tendre is a floral and fruity update to Chanel's Chance. You'll find zesty top fragrance notes of grapefruit and quince, and middle notes of jasmine and hyacinth, balanced on sultry base notes of musk, iris, and amber. The quince adds a unique dimension to this now-classic fragrance. Because Chance Eau Tendre is so refreshing compared to other perfumes that last all day, you'll never tire of it. It'll delight you whether you're heading to a long work meeting or an extended brunch with friends. 
Learn more about the top Chanel perfumes in the Best Chanel Fragrance guide.
Recommended related fragrances: Viva La Juicy Gold Couture By Juicy Couture, Olympea By Paco Rabanne, Euphoria By Calvin Klein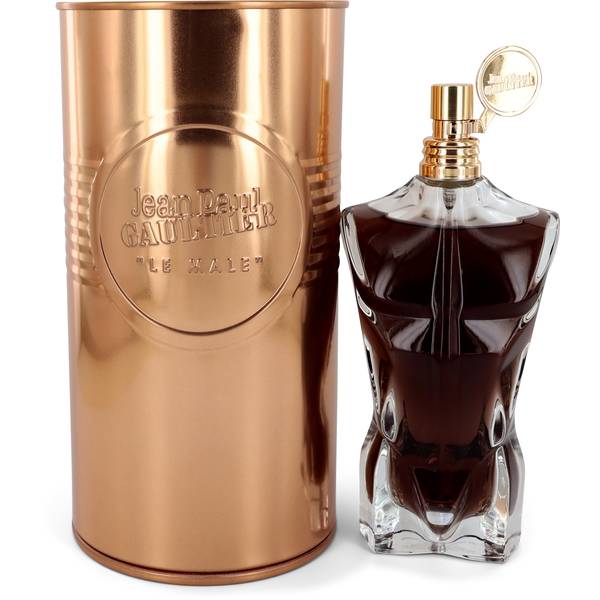 If you're in the market for long lasting colognes, this option from Jean Paul Gaultier will hit the spot. The aromatic scent will make people want to come close to you with its blend of warm, spicy, and leather notes. It's a long-lasting fragrance best saved for non-office days since it has distinctly after-dark vibes. It's perfect for a night of dancing your stress away, or for an exciting date night. 
Recommended related fragrances: Madame Rochas By Rochas, Fidji By Guy Laroche, Boucheron Place Vendome By Boucheron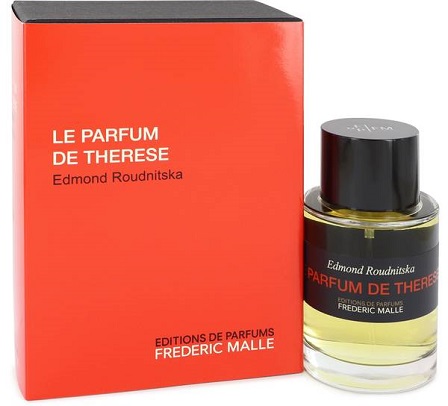 While this scent wasn't launched until 2000, it was actually created in 1950 by French master perfumer Edmond Roudnitska, who made it for his wife. It wasn't until the house of Frederic Malle was founded that the formula for Terese found its way to fragrance industry influencer Frederic Malle. It's worth highlighting that contrary to popular belief, Malle does not create the offerings that bear his name, but rather oversees the process. The Terese scent is clean and beautiful, with notes of tangerine, plum, rose, vetiver, and cedar. Given the backstory of this long-lasting perfume, it makes for a wonderfully romantic gift. 
Interested in learning more about what makes the Frederic Malle brand so iconic? Follow along in our Best Frederic Malle Perfumes of All Time guide.
Recommended related fragrances: La Tentation De Nina Ricci By Nina Ricci, Escada Magnetism By Escada, Weekend By Burberry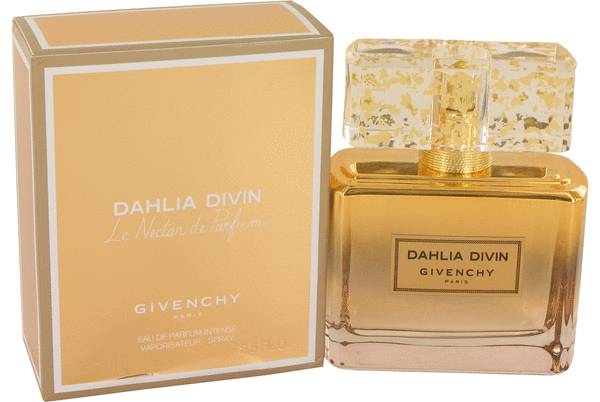 Nectar de Parfum by Givenchy is not only a long-lasting scent, but it has fantastic sillage, too. This floral fragrance is very sweet (heavy on vanilla), warm, and cozy, making it particularly fitting for cooler months. Besides vanilla, notes of ​​sandalwood, musk, and vetiver at its base give it a lingering, alluring feeling. This is a great perfume to wear if you anticipate a date turning into a sleepover. 
Interested in vanilla fragrances? Learn more in the Best Vanilla Perfumes for Women guide.
Recommended related fragrances: Daisy Eau So Fresh By Marc Jacobs, Mon Jasmin Noir L'eau Exquise By Bvlgar, Eau Des Merveilles By Hermes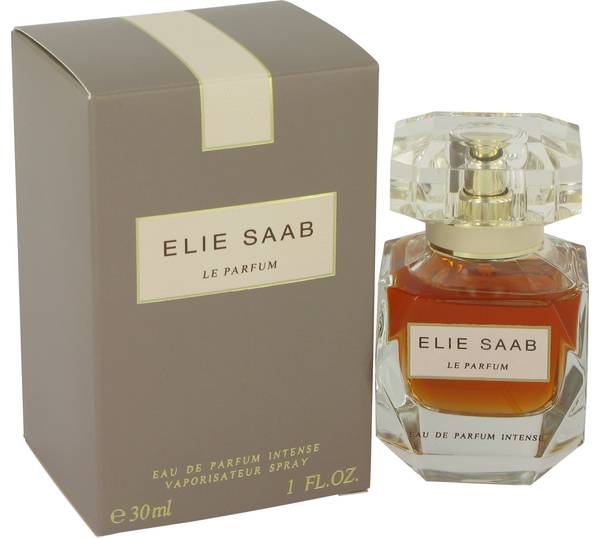 This day-to-night, summer-through-autumn scent is heady without being overpowering. Both the longevity and sillage are top notch — even eight-plus hours after spritzing you shouldn't be surprised if you receive a compliment about how intoxingtly-warm and cozy the scent is. It clings on clothes until you wash them, in a way you'll love. Many people say this long-lasting fragrance makes them feel special, likely because it smells expensive with its carefully crafted notes of patchouli, amber, orange blossom, and honey. 
Recommended related fragrances: Olympea By Paco Rabanne, Lady Million By Paco Rabanne, Kenzo Flower By Kenzo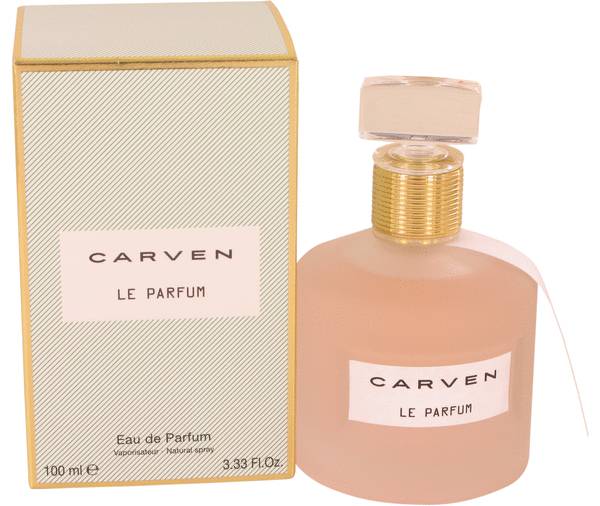 Le Parfum by Carven is a lovely, good-for-any-age fragrance. It easily lasts for eight-plus hours, making it a great buy for a special occasion where you want to feel fresh and feminine all night long (such as a best friend's wedding). That said, even though the floral-forward scent evolves into something more powdery and musky as it develops, it could easily work for younger women or as a daytime fragrance. This long-lasting perfume stays delicate from initial spray to distant dry-down.
Recommended related fragrances: Eclat D'arpege By Lanvin, Happy Heart By Clinique, Very Irresistible By Givenchy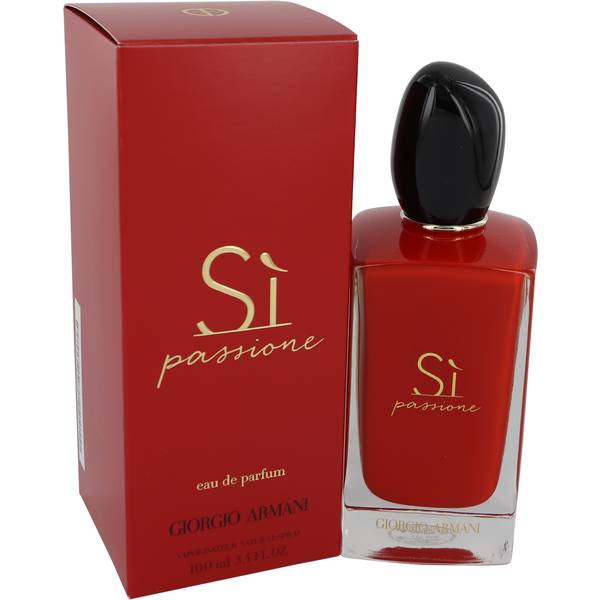 As strong and fiery as its name and bottle, Si Passione by Giorgio Armani opens with hints of spicy pink pepper before drying down with notes of pineapple, rose, and jasmine, followed by vanilla, cedar, and amberwood. Together, this melange of notes creates a well-rounded perfume that's at once sensual and approachable. It works well year-round as a day-to-night scent. All you need is some fiery red lipstick to take you from the office to the bar. 
Recommended related fragrances: Oscar By Oscar De La Renta, Narciso Rodriguez By Narciso Rodriguez, Flora By Gucci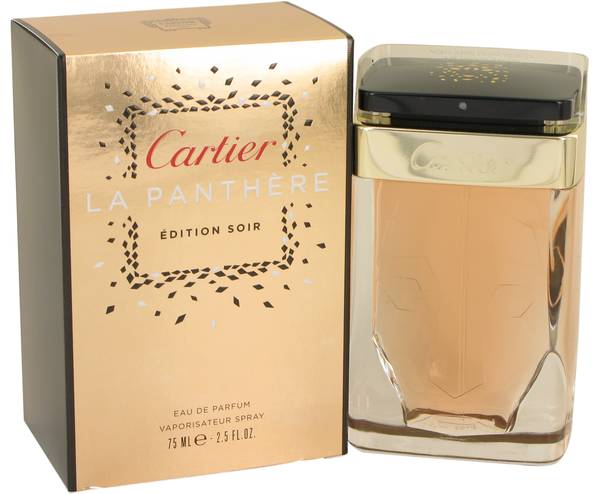 Made for a strong woman, this scent comes housed in a keepsake bottle shaped like the face of Cartier's signature panther. Fittingly, it's a musky, animalistic scent with earthy, floral, and powdery undertones. This long-lasting fragrance is designated for "soirée" (meaning evening in French) and that's fitting, since it's a bit too aggressive for office-wear or a casual day. Save this dense long-lasting perfume for when you plan to be out until the break of dawn in the fall through winter seasons.  
Recommended related fragrances:  Madame Rochas By Rochas, Fidji By Guy Laroche, First By Van Cleef & Arpels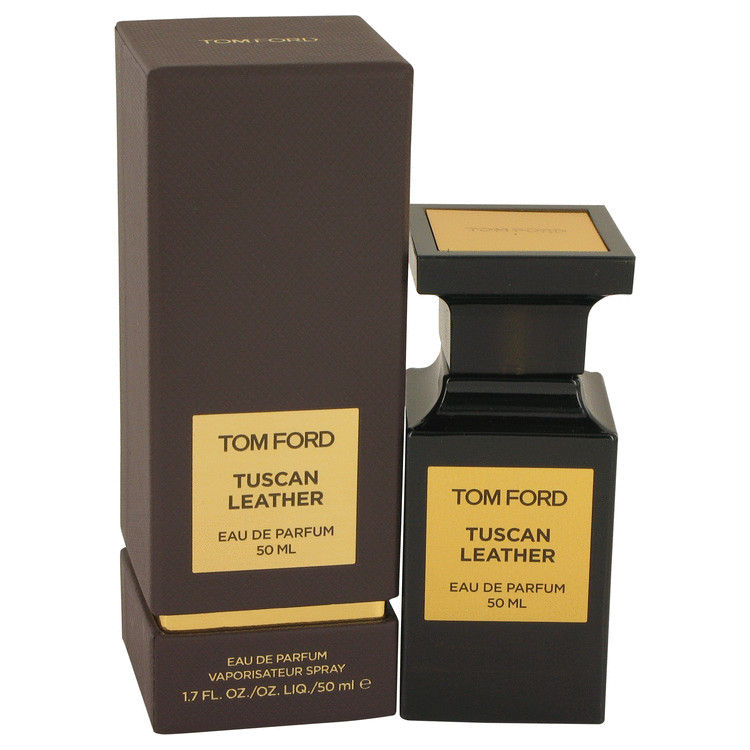 Tuscan Leather is a unique and very polarizing scent. If you love it, you probably really love it — and if you're in that category, you're in luck! This fragrance will last through anything you throw at it. With base notes of leather, suede, amber, and wood, Tuscan Leather is undeniably sexy and seductive, but balanced by fruity and sweet top and middle notes like raspberry, thyme, and jasmine.
Note, however, that this is a true powerhouse perfume; you don't need more than one or two sprays for it to last for hours. Spray more, and you risk an overpowering experience (it's both long lasting and very strong). While it's easy to imagine a type A business woman wearing it, most will want to save it for days off from the office. (Yes, the sillage is that powerful!). 
Recommended related fragrances: Oscar By Oscar De La Renta, Kenzo Flower By Kenzo, Boucheron Place Vendome By Boucheron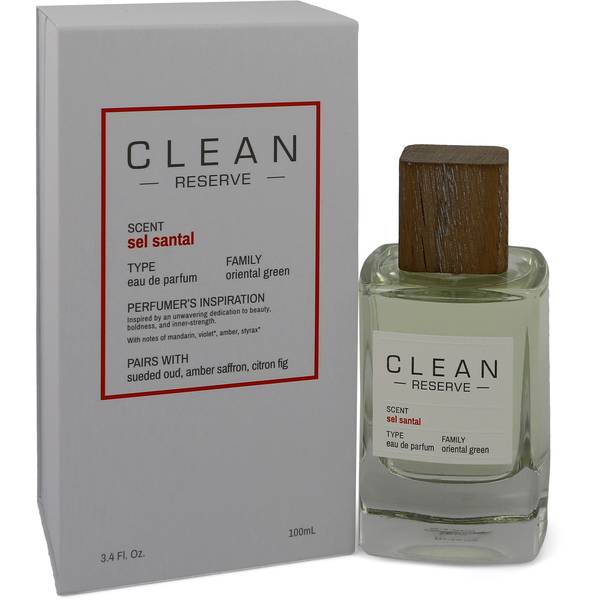 If you're looking for an antidote to the uber-feminine fragrances flooding the market, this unisex perfume that skews masculine will be right up your alley. Clean's Sel Santal is both fresh and cozy with its blend of sandalwood, musk, and base of rose. Citrus, sweet, and fruity notes play in the top and middle to counterbalance the woods and spice. Sel Santal is a vivid scent that performs well even on dry skin. Wear it any time of day, and any day of the year. 
Recommended related fragrances: Emporio Armani By Giorgio Armani, Cinema By Yves Saint Laurent, Anais Anais L'original By Cacharel
Long-Lasting Fragrances – In Summary
Walking around with a flacon of fragrance isn't always practical, no matter how big your tote bag is. That's why there's such a strong demand for long lasting-perfumes for women — and long-lasting colognes for men. The best selections, featured in this list, aren't merely perfumes that last all day. They're also exceptionally well-balanced scents that can become your go-to fragrances for months and years to come.
Shop these long-lasting perfumes and colognes and others at a discount with FragranceX!
For more interesting fragrance information for your enjoyment, read on :
---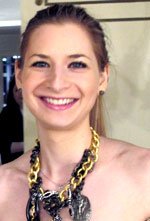 Sharon Feiereisen is a freelance writer who specializes in fragrance, makeup, wellness, health, skincare, and general lifestyle topics. Her work has been published in Time Out, Newsday, The Knot, Teen Vogue, Business Insider, Real Simple, and Hamptons Magazine among many other print and online outlets. When she's not writing about new, exciting fragrances, you can usually find her on an airplane or at a boutique fitness studio.
Subscribe via Email
Get the best of FragranceX delivered straight to your inbox