Jan 11, 2022
|
10 min Read
12 Best Gucci Perfumes of All Time
This article was updated a republished on January 11, 2022
A

Gucci fragrance

really is the gift that keeps on giving. 
2021 marks a full 100 years since the Gucci brand first started releasing its enchanting, complex, and all-round divine fragrances. Throughout its existence, Gucci has never stumbled or made a wrong move.
While Gucci perfume may weave its way through the sweet to the powdery, the spicy to the green, and the citrus to the floral, one thing always stays the same: a luxurious scent that just smells expensive.
Meticulous curation and a perpetual nod to high-class style means you can't really go wrong with Gucci scents. But in order to choose the best Gucci perfume, you'll have to try them all.  
What is Gucci Perfume?
Gucci perfume is refined and luxurious, with an almost regal status and decades worth of expert blending. Gucci fragrances span almost every scent family under the sun, like the floral-heavy Gucci Guilty, fruity Gucci Premiere, and spicy Gucci Guilty Black. This Italian brand always pleases. 
Follow along for a list of the greatest Gucci perfumes for women ever made:
Gucci Guilty is an invitation you can't turn down. It's an adventure you'll follow through with eyes closed, and the very definition of temptation in a bottle. This spicy, soft, and floral perfume is one that never smiles without winking. It's so much more than just a mere fragrance. 
That's partially due to its pink pepper, mandarin, and bergamot top notes. They work together to create a scent that's both daring and innocent. Breathe in the smell of Gucci Guilty and breathe in once again because this is a perfume that keeps you guessing. Long-lasting notes of lilac, musk, and vanilla play down its confident undertones, promising an empowering sheath to protect you all the way from day to night.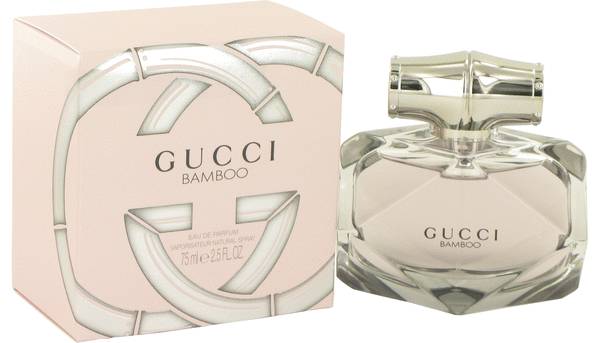 Gucci Bamboo's Art Deco-esque bottle paves the way for exactly what's inside — with a twist. Expect a gentle breeze of fresh, white floral notes, subtly accompanied by a hint of ylang ylang and orange blossom. It's so clean it verges on comforting. You'll associate it with a calming presence that's akin to that "just out of the shower" feeling with freshly washed hair. 
But Bamboo is more than just a 'fresh' scent. Its depth is one that reveals itself with time, something that's feminine and linear without ever being boring. Wear Bamboo first thing in the morning, on those whispers of sunny days at the start of spring or the end notes of summer. It'll transport you home, but to a home you didn't even know existed. One of the best Gucci perfumes for summer.
Everything about Gucci Rush ensures you'll get a rush with just one spritz of this magical perfume. Rush was Gucci's second fragrance for women. It hit the ground running, making a loud, confident impression in the perfume world — the scent equivalent of an unexpectedly sour candy's explosion on your tastebuds.
This perfume is in-your-face powerful, from its vibrant red bottle right through to its instantly recognizable array of notes. An exotic floral cocktail of a perfume, this is less delicate bouquet and more dazzling blizzard of rainbow-colored petals. Californian gardenia and African freesia combine in a whirlwind with coriander, Damask rose, and jasmine. Those roller coaster rides that hit the spot between hysterical and seriously fun? Gucci Rush has a similar, addictive appeal.
Breathe in the heady scent of Gucci Bloom and find yourself whisked away to a verdant garden with flowers trailing in every direction. Wild and diverse, Gucci Bloom smells of promise and growth, both in the sense of its constantly developing notes and also on a subtle, subconscious level. 
Unabashedly feminine, Bloom is a bottle that knows what it wants and gets it, in a way that'll have you thinking it was your idea all along. It's powerful in an understated way. It is a vase of freshly picked white flowers, accented with tuberose and rangoon creeper. It's a stripped-back Garden of Eden, reduced only to its bare minimum and all the more beautiful for it. Elegant, sensual, and classy, this is one you'll keep for daytime wear.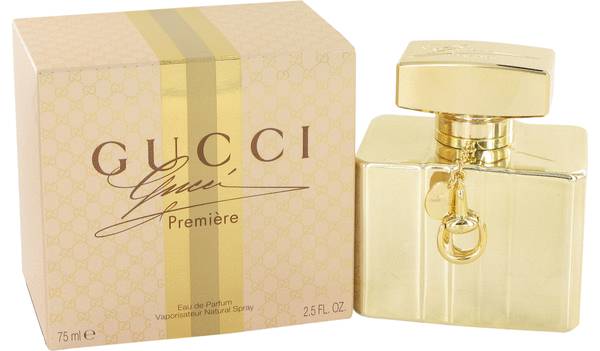 Gucci Premiere opens with a round of applause as soon as you've lifted its lid. Designed to celebrate the star in every woman, it's a throwback to Hollywood glamour and goes best with a red lipstick and an ooze of confidence. If you can't find your own dose of that, Gucci Premiere ensures a hefty helping of it once it's had a chance to settle on the skin. This is one of the best Gucci perfumes for the office.
There are some fragrances that smell expensive and Gucci Premiere does just that. It delivers the feel of deftly popping Champagne or seamlessly flashing a credit card. An evening fragrance through and through, notes of blackberry, sandalwood, and patchouli ensure you'll smell exotic, powerful, and authoritative each time you wear it.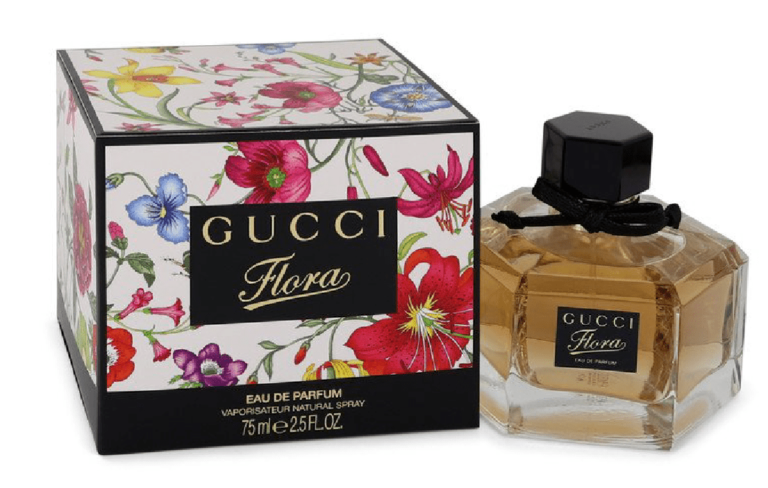 Gucci Flora is one of the brand's most balanced fragrances, making it a popular choice and all-round winner for all sorts of occasions. Pretty and welcoming, this is the sidekick in the movie who's always got your back, no matter the storyline. Flora is an optimistic perfume. It's a breath of fresh air in a literal sense and the glorious feeling of sunshine warming your skin. 
Spray Flora for an instant burst of happiness, with her peony, citrus, and Mandarin orange top notes. Warm and creamy, this is the Gucci perfume to opt for when gifting, with a delicious vibe that's hard to refuse. That unbeatable feeling of joy when you gift someone the perfect present? That's what every spritz of Gucci Flora smells like. When you're looking for the best Gucci perfume for women, Flora is definitely a contender.
Gucci by Gucci promises to grow with you. It's a fragrance that seems almost timeless while still keeping its strong personality. A classic scent in every sense of the word, Gucci by Gucci was designed to be the main fragrance of the brand, and will seamlessly slip into position as the main fragrance of your lifestyle. Guava and pear fan the gentle flames of this bottle, with hints of tiare flower and honey sparking with extra attention. 
Sweet and interesting, it's the guava in this fragrance that offers the most unique note, creating something that verges on daring and different. It's the eager friend a step behind you and the comforting photo you keep in your purse. You'll grow to assume it's always with you — or always should be.
Gucci Guilty Black comes in both male and female offerings — the biggest power couple of the fragrance world. Smell the pour femme offering for an instant release of fruity, sweet, and ever-so-gentle spicy accords that'll wrap themselves around you without a second guess. Audacious and intense, this fragrance never holds back or needs any kind of introduction. 
Guilty Black is both mysterious and unpredictable — a smell that verges on foreign when it comes to identifying each individual note. Red berries and pink pepper march in simultaneously, flocked by a delicious army of fruits and flowers. A strong and sweet base note of caramel adds a double take of delicious uncertainty. 
Gucci Bloom Ambrosia Di Fiori is a relatively new Gucci perfume. But with newness comes a fresh vitality for life, similar to biting into a surprisingly sour cherry or throwing yourself into a startlingly cold pool. A story of a perfume, it comes with a Middle Eastern bouquet that you'll find yourself clamoring for after a single spritz. 
"Ambrosia" in Italian often refers to wine. While the sweet notes may not jump to order immediately, you'll understand a similar sturdy, classic, and all-round well-presented appeal from Ambrosia Di Fiori. Green on its opening with jasmine, honeysuckle, and Damask rose throughout, it'll have you reminiscing of foreign adventures. It earns its reputation as the best Gucci perfume for date night.
Herbal and woody, Gucci's Memoire D'une Odeur is a mystical walk through the woods guided by gentle beams of light and the occasional dew-soaked fern. It's a hybrid of a bottle that brings together Gucci's signature carefree attitude with something a little deeper, more pondering, and inquisitive than the norm. 
Tender Indian coral jasmine petals drop onto the skin first, followed by gentle whispers of chamomile and a light sprinkling of bitter almond. Base notes of sandalwood and vanilla add a comforting depth to this perfume, grounding you the same way a warm herbal tea does. Despite its depth, this Gucci vanilla perfume is refreshing and light — peaceful rather than exciting, and fresh rather than heavily scented.
Gucci Guilty Love Edition is a throwback to Hollywood glamour, complete with flapper dresses, tapping toes, and blissful smiles. It's the smell of flowers leading up to the ball, or the forgotten one discovered in your bag the following day. It's a fragrance of memories, with a heavy flower overtone that's decisively youthful rather than outdated. This one is among the best Gucci perfumes for movies or the theatre.
Guilty Love Edition is a casually thrown together bouquet of Narcissus, violet, and jasmine, wrapped tightly in ribbon and handed over with joyful regard. It's a scent of fun, free-spiritedness, and living in the present moment. It's also beautifully blended, with subtle powdery notes offering a reassuring smile from the background as you dance away. A true crowd pleaser, Guilty Love Edition deserves centre stage on all kinds of occasions.
Gucci Bloom Nettare Di Fiori is perfect for lovers of floral scents. A sensual and elegant sister to the original Gucci Bloom, this Gucci floral perfume prefers to wander in the background, a consistent presence that you're always subtly aware of. This beautiful fragrance is a white dress at a spring garden party or a wander through the meadows at the first sign of autumn. 
It's flowery, but not in a "full blooms of summer" way. Honeyed and ever so slightly indolic, Nettare Di Fiori gets its unique flair from its ginger top note. Breathe in crisp, layered sophistication and let its heady notes of tuberose, honeysuckle, and patchouli wash over you.
Best Gucci Fragrances – In Summary
Gucci's wide range of scents makes it an ideal brand for any woman looking to discover her next favorite perfume. Ready to choose your new best Gucci perfume selection? Browse our full range of Gucci fragrances here and discounted perfumes from your other favorite brands.
For more information on the best perfume brands and scent-types, read on:
---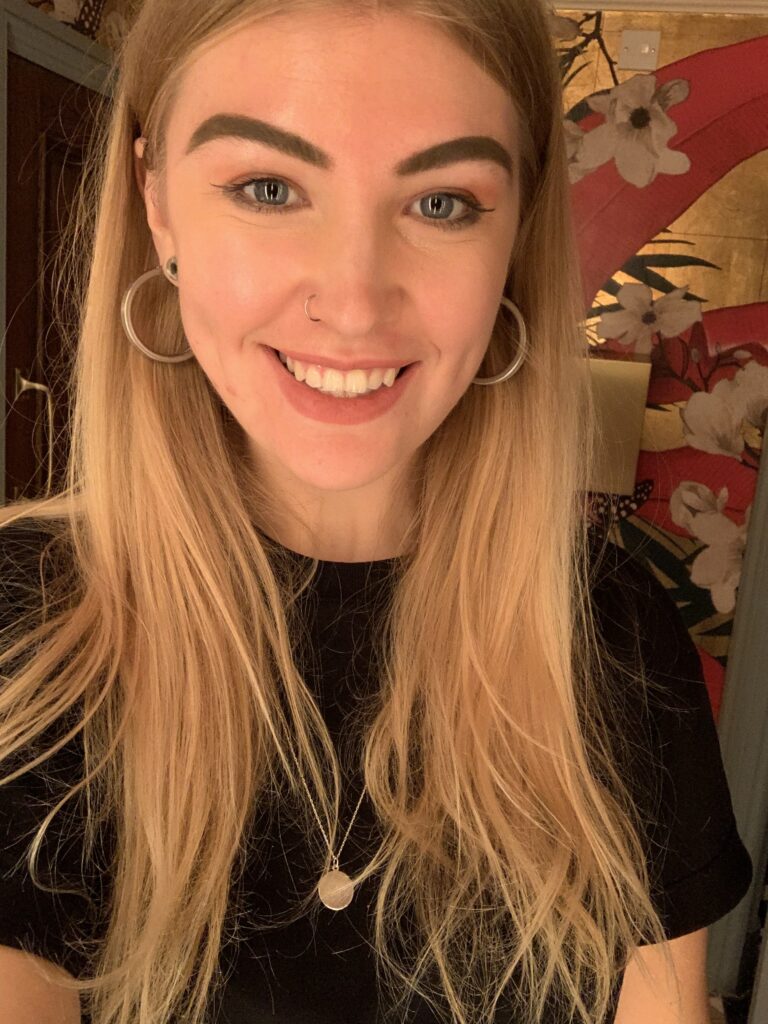 Georgie Darling is a freelance lifestyle and travel writer from London, England. Her work has been published in Grazia, HuffPost, YAHOO!, Culture Trip and Fodor's amongst others. When she's not writing, Georgie spends most of her time travelling to new countries and scuba diving. She's been an avid fragrance lover since a young age and considers Alaïa by Alaïa Paris to be her signature scent.
Subscribe via Email
Get the best of FragranceX delivered straight to your inbox
Related Posts
Sep 26, 2023
|
2 min Read
The Best Perfumes for When You're Craving a Pumpkin Spiced Latte
Autumn is a magical time when the world transforms into a tapestry of golds, reds, and browns....