10 Best Aquatic Perfumes 2022
Aquatic perfumes were introduced in the early 1990s and quickly gained acceptance with men and women. This popular aroma gives off scents of the beach and warm summer days.
But what are the best aquatic perfumes and what makes aquatic perfume special? Learn everything you need to know and which aquatic perfume is best for you below!
What is Aquatic Perfume?
The scent of clear water, the wet air after a thunderstorm and the unforgettable aroma of days spent by the sea, there is no mistaking Aquatic perfumes. Aquatic perfumes are especially popular in the summer time when their cool marine ingredients complement the hot sun outside. They are bright and fresh, enhancing florals and beachy fragrance notes.
Let's take a deep dive into the 10 best aquatic perfumes that are guaranteed to transport you to a world of soft breezes and relaxing ocean waves by the shore.
Top 10 Aquatic Perfumes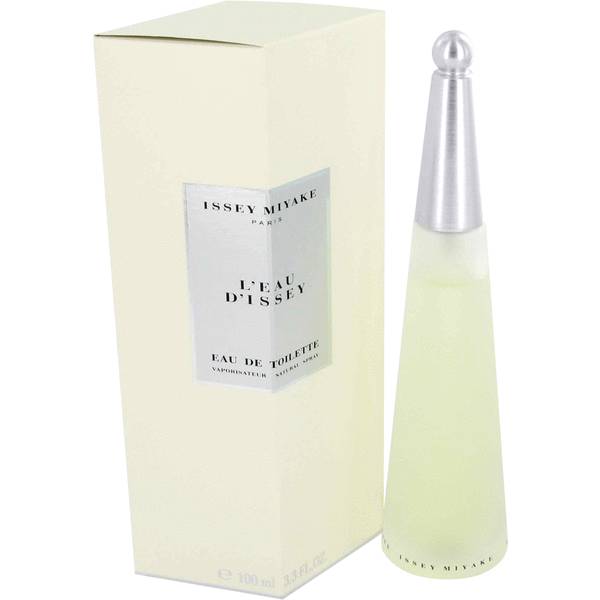 The fashion of Issey Miyake is known for stream lined, pared down style. L'Eau d'Issey is a breakthrough aquatic perfume and a classic. It was one of the first to use a synthetic molecule called "Calone©" in the early 1990s, offering a novel cleanness that is perceived from the top of the fragrance to the base. A favorite since 1992 with calming notes of fresh-cut watermelon, lilting lotus and watery peonies.
Recommended related fragrances: Elizabeth Arden Untold Eau Fraiche, CK One Summer, L'Eau d'issey Reflection in a Drop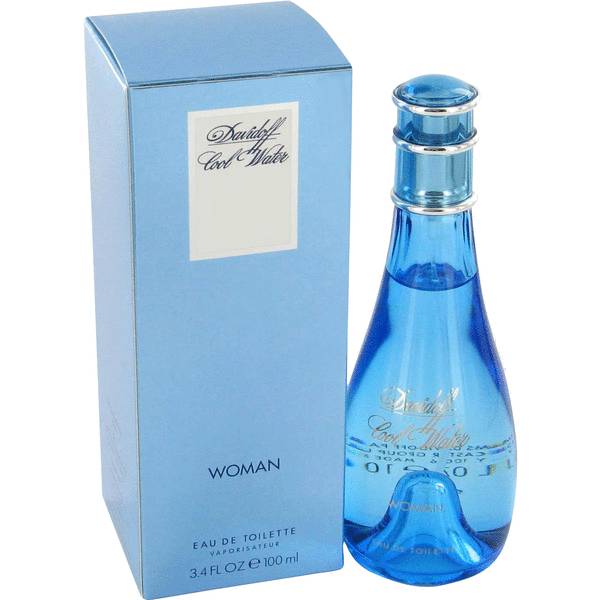 This aquatic perfume by Davidoff is as inviting and invigorating as a dip ocean in the ocean on a hot July day. Refreshing notes of honeydew melon and pineapple add fruitiness, the floral effervescence of lily of the valley, jasmine and rose tone down any saltiness. It is undoubtedly one of the best summer perfumes with scents that smell of the ocean and the beach.
Recommended related fragrances: Davidoff Cool Water Caribbean Summer, Davidoff Cool Water Sea Rose, Comptoir Sud Pacifique Motu,
Perfectly aligned with the Armani fashion aesthetic, Acqua di Gio is clean, elegant and luxurious with crisp notes of Amalfi lemon, aromatic mint, sea moss and soft jasmine that seem to float on  water. Fresh, floral and feminine, Acqua di Gio is timeless and can be worn for day, but has longevity that lasts well into the evening hours.
Recommended related fragrances: Armani Oceania di Gioia, Agua de Lowe Elle, Armani Sky di Gioia 
From the famous designing duo Domenico Dolce and Stefano Gabbana, Light Blue is a sensual aquatic perfume with Mediterranean style and flair. Notes of sweet/tart Sicilian lemon, orange blossom, cedar and watery bamboo add a touch of Sicilian sunshine and capture the essence of a joyful day by the sea. A great perfume for every day, for any occasion when you want to smell clean but chic.
Recommended related fragrances: Diane Von Furstenberg Sunny Diane,  Berdoues Scorza di Sicilia,  Calvin Klein Eternity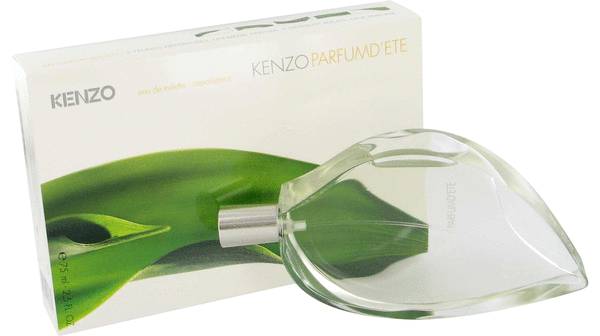 This green aquatic floral is the equivalent of the sensation you have in summer when, after a long climb, you stop near a mountain river and suddenly sink your feet in the water. Surrounding the river is green grass and beautiful flowers in bloom— lily of the valley, cyclamen and roses. Flirty and charming this is a wonderful perfume you will reach for all season long.
Recommended related fragrances: Daisy Eau So Fresh, Calvin Klein Escape, L'Eau Par Kenzo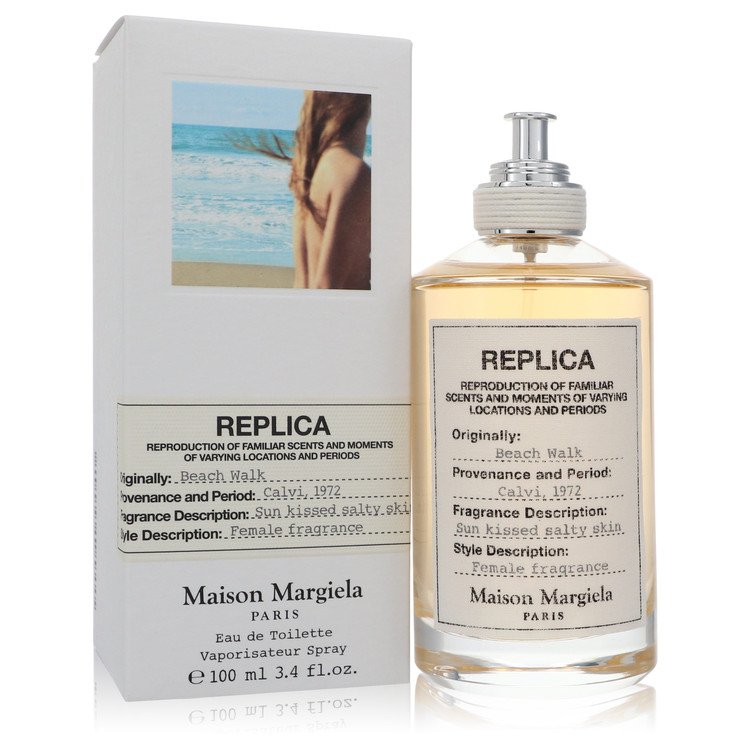 From the contemporary design house of Martin Margiela this modern aquatic perfume captures the scent of suntan lotion on your wet skin after the sun sets. The unisex brand is named "Replica" to suggest memories and Beach Walk's mélange of coconut, ylang-ylang and heliotrope are sweet and creamy bringing to mind your favorite sunscreen The dry down smells like clean musk and the salt-stained wooden planks of a boardwalk. Whether your beach memoirs are from Coney Island or Santa Monica, you'll swear you can still feel the billowing breezes on moonlit sand.
Recommended related fragrances: Bond No 9 Jones Beach, CLEAN Clean Air and Coconut Water, Demeter Swimming Pool 
Florabellio, from the niche brand Diptyque is a tropical perfume for women that suggests both land and sea with the freshness of ocean waves and sun-exposed sea plants. There is a touch of salt from sea fennel and an enticing floral airiness from apple blossom and osmanthus flowers. The surprise is the note of roasted coffee beans giving Florabellio an unexpected comforting warmth. Can be worn all year round and is suitable for any occasion.
Recommended related fragrances: Demeter Thunderstorm, Lorenzo Villeoresi Mare Nostrum, Prada La Femme Water Splash
One of the most famous perfumers in the world, Francis Kurkdjian composes fragrances for many designer brands (he created Le Male Gaultier one of the best sellers of all time).  In 2009, Francis Kurkdjian started  his own collection, Maison Francis Kurkdjian which has achieved cult status with fragrance aficionados. His Aqua line is especially popular because they are inspired by his vacations in the Mediterranean. Aqua Vitae was composed after he returned from Formentera, an island off the coast of Spain near Ibiza, which is known for its nightlife. A citrus aquatic perfume, with notes of lemon, mandarin, a marine accord and vanilla, the name means the water if life; life after dark, a kiss on the nape of the neck.
Recommended related fragrances: Maison Francis Kurkdjian Aqua Universalis, Tom Ford Eau de Soleil Blanc,Tom Ford Fleur de Portofino Acqua Perfume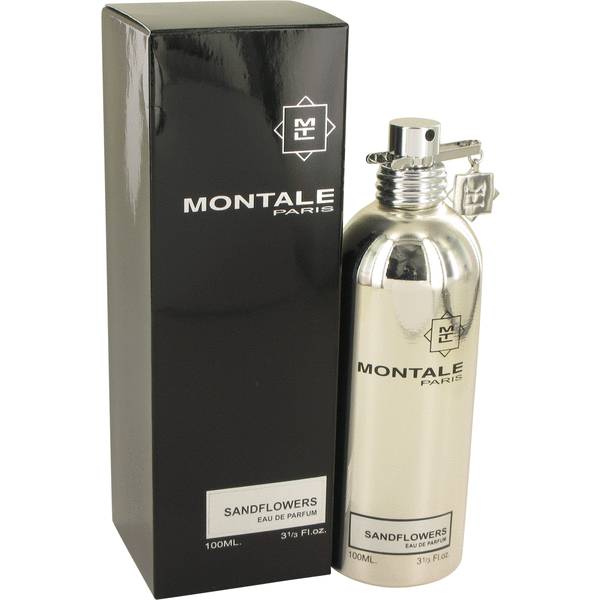 Yes, Pierre Montale is known for his oud perfumes, but Sandflowers is a fantastic departure in this unisex and unusual aquatic perfume. Woody aromatic notes of sandalwood and juniper are blended with marine notes and like most Montale Perfumes there is an Eastern vibe. Are you at a desert oasis or have you traveled to an unknown ocean paradise where all was still and meditative? Wherever you are you only need a few spritzes to take you there.
Recommended related fragrances: Mancera Soleil d'Ete, Montale Tropical Wood, Gucci Bloom Acqua di Fiori
From megastar, clothing designer and newlywed Gwen Stefani, L Lamb is a fresh aquatic white floral featuring notes of freesia, frangipani, and leafy water hyacinths. Is it a celebrity fragrance or an expression of Gwen Stefani's eclectic and unique personality? We think it's both; fresh, bright and sophisticated and just like Gwen always in style.
Recommended related fragrances: Escada Ocean Lounge, Roberto Cavalli Paradiso Azzuro Perfume
In Conclusion
There are aquatic perfumes for every style and season; from our top ten aquatic perfumes you are sure to find your signature scent. Whether you are looking for a summery beachy fragrance or an island escape in the middle of winter, aquatic perfumes are easy to wear and range from crisp and clean to rich and redolent of the tropics.
FragranceX carries a great range of authentic aquatic perfumes for men and women at less than department store prices. Shop discounted designer fragrances now!
---
Read on for more of the most popular scents available:
Subscribe via Email
Get the best of FragranceX delivered straight to your inbox
Related Posts
Nov 27, 2023
|
4 min Read
Best Incense Perfumes
From the beginning of civilization, it was believed that the only the smoke of incense could...