Jan 27, 2023
|
21 min Read
The 50 Best Perfumes Of All Time
Few moods can compare to the uneasiness that comes from feeling less than confident about the way you smell. Save yourself the stress, and never dash and go without a spritz of the perfect perfume! There's even research that shows physical attraction may be based on smell. With that in mind, it's no surprise that many of the best perfumes of all time have been around for decades. After all, when it comes to the best, it's all about the juice — not the trends. 
The classic fragrances appeal to a wide demographic, which is why the best-selling perfumes of all time remain consistent year after year and are a great addition to your fragrance wardrobe. But that's not to say there aren't some new, unique options on the list.
Here's a look at the top 50 best perfumes in the world today if you're looking for that "most famous fragrance." 
What is the Best Perfume of All Time?
Far and away, one of the most popular fragrances of all time is Chanel No. 5. But what's the best perfume of all time? That's like asking, what's the best ice cream flavor, or who's the most beautiful woman in history? While the choice is subjective to say the least, the fragrances below will be on everybody's list.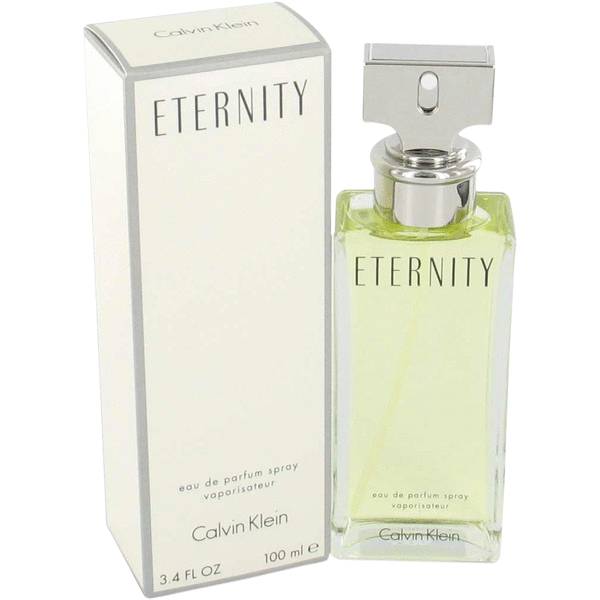 Designed as a tribute to his marriage, Calvin Klein launched Eternity in 1988. Decades later, it's still associated with the storied brand. The clean, green, crisp scent blends freesia, sage, citruses, Mandarin orange, carnation, lily, violet, rose, musk, sandalwood, amber, and patchouli in its juice. It works equally for spring and summer, thanks to its head-turning sillage and longevity. 
Find your signature Calvin Klein perfume in the Best Calvin Klein Perfumes of All Time guide.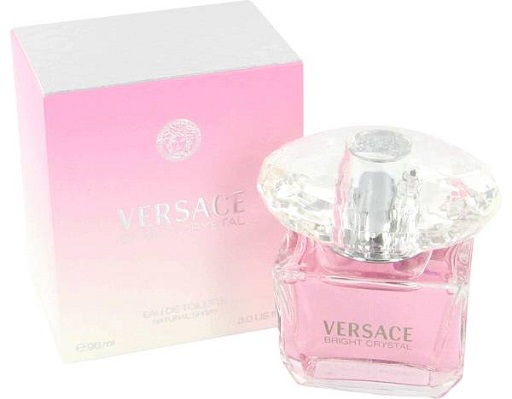 Leave it to Versace to master blending sensuality with youthful exuberance. The master perfumer does it oh-so-well with Bright Crystal, a fresh and fruity scent. Notes of pomegranate, tart-sweet yuzu, and amber make for a luminous Versace fragrance that will invigorate with confidence. One of the best sweet perfumes you'll encounter.
Consider the Best Versace Perfumes of All Time for more from this iconic scent house.
You might not be able to jet set to Capri, but you can capture Italy in a bottle with this perfect-for-summer Dolce & Gabbana perfume.
Possibly the best rose perfume of all time, Light Blue blends fresh, fruity, and floral notes, including citron, lemon, Granny Smith apple, rose, jasmine, cedarwood, bamboo, amber, and musk. 
Explore the other top picks for the Best Rose Perfumes Ever Made.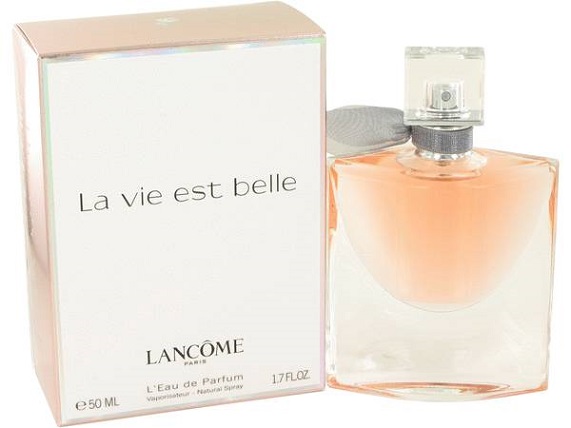 La Vie est Belle is not only a best-selling Lancome fragrance, but one of the best-rated perfumes of all time. It ranks consistently in the top 10 best perfumes, and it's a delectable contender for the best perfume of 2023. Fittingly, the French name translates to life is beautiful — and so it is if you spritz on this scent. A favorite for over a decade, this sweet fragrance has good sillage and even better longevity, making it a loyal day-to-night option.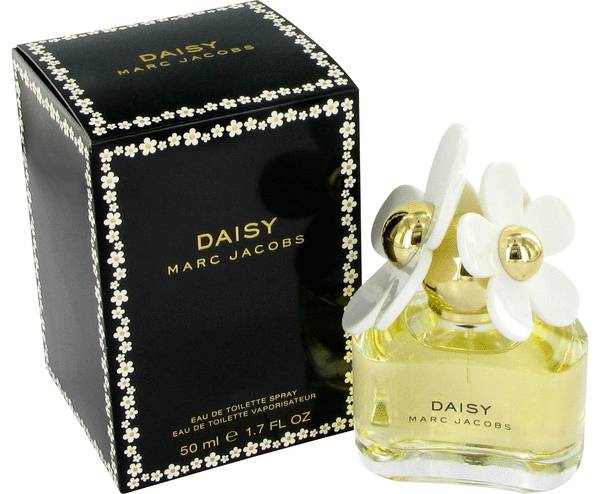 In a flacon that looks as great as its fragrance smells, Daisy consistently comes out as a favorite with this classic Marc Jacobs scent. Daisy has inspired countless spinoffs, but the original remains the tried and true favorite. The feeling it creates is fresh, and the fruity and floral blend perfectly reflects the Daisy name. Notes include blood grapefruit, violet leaf, strawberry, gardenia, jasmine, musk, white woods, and sweet vanilla making for a feminine but sexy creation. In our opinion, this is the best floral perfume of all time.
For more top-of-the-line and best-selling Marc Jacobs perfumes, check out our Best Marc Jacobs Perfumes guide.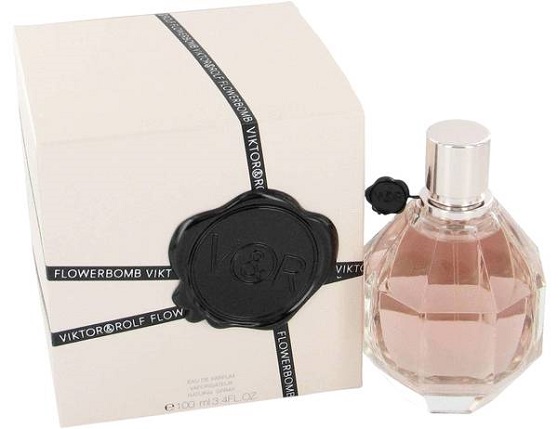 Flowerbomb continues to be a top choice in dozens of best perfume for women lists. Launched in 2005, notes of tea, bergamot, orchid, jasmine, rose, freesia, African orange flower, and patchouli make this Viktor & Rolf perfume a true flower bomb, but with sexy undertones thanks to the vanilla-musk base. This is a great first date option, filled with promise and excitement.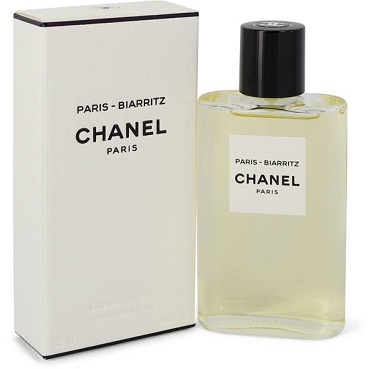 When most people think of the best fragrance houses in the world, they think of Chanel perfume. While there are countless classics from the brand, an underrated best is their Paris-Biarritz varietal. It's light enough that you can wear it on its own as your summer fragrance, or layer it for something heavier during cooler months. Its year-round appeal is well reflected in the Paris-Biarritz name (Biarritz is a summer destination for many Parisians). The fragrance itself was launched in 2018 as part of the Les Eaux De Chanel collection, which also includes Paris-Deauville and Paris-Venise.
Interested in learning about all of the top Chanel perfumes? Check out FragranceX's Best Chanel Perfumes guide.
Amazing Grace is truly a perfume for all, which is why it makes such a wonderful hostess gift. It's fresh, feminine, clean, and totally versatile. It's Philosophy perfume's most award-winning fragrance, and you'll see why when you spray the blend of bergamot, grapefruit, Mandarin orange, freesia, jasmine, rose, and musk. It's easily one of the world's best florals.
If you love the smell of flowers, check out these other Best Floral Perfumes of All Time.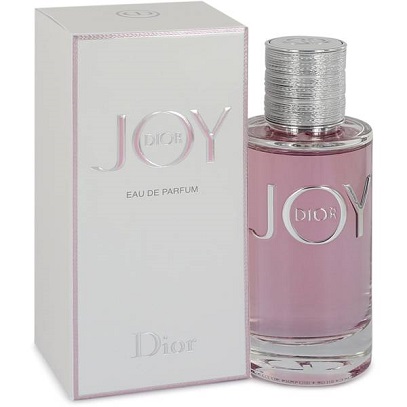 You're probably familiar with Dior's J'adore, which many claim is one of their favorite fragrances of all time. But we're here to make a case for Dior Joy because it's simply dazzling. It's wonderfully vibrant and one of those special Dior scents that can perk you up when you're having a bad day.
The blend was designed specifically to encourage happiness and a positive mood with its mix of bergamot, Mandarin orange, jasmine, peach, cassis, white musk, sandalwood, patchouli, and cedar. It succeeds, and oh does it succeed! Dior Joy deserves its reputation as one of the best-rated perfumes of all time.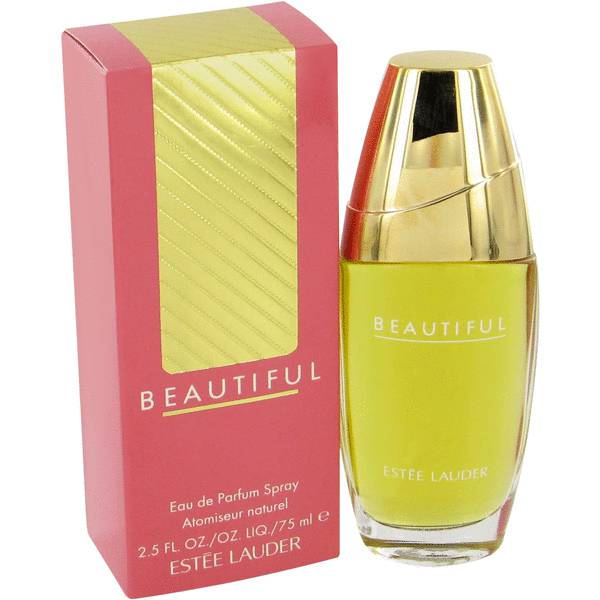 This daytime fragrance is a true classic. It was launched by the Estee Lauder perfume house in 1985 and remains one of the world's best-selling fragrances today.
It combines floral with citrus scent notes for a romantic and light option that works just as well in the office as it does poolside in the Hamptons. 
Explore these other Top-Selling Citrus Perfumes for Women.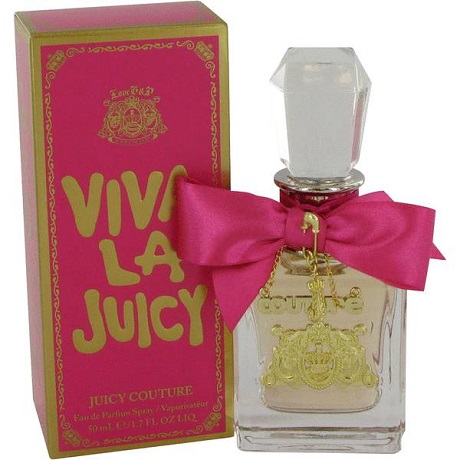 If you ever needed definitive proof that the best fragrances of all time aren't based on trends, look no further than Juicy Couture's Viva La Juicy. Juicy is years past its heyday, and yet it still remains incredibly popular. Many consider it the best perfume for girls, but despite the bubble gum packaging, it's quite a sophisticated scent. The gourmand floral shines with notes of wild berries, mandarin, gardenia, honeysuckle, jasmine, caramel, amber, vanilla, sandalwood, and praline.
Consider Viva La Juicy and other signature Juicy Couture perfumes in the Best Juicy Couture Perfumes of All Time guide.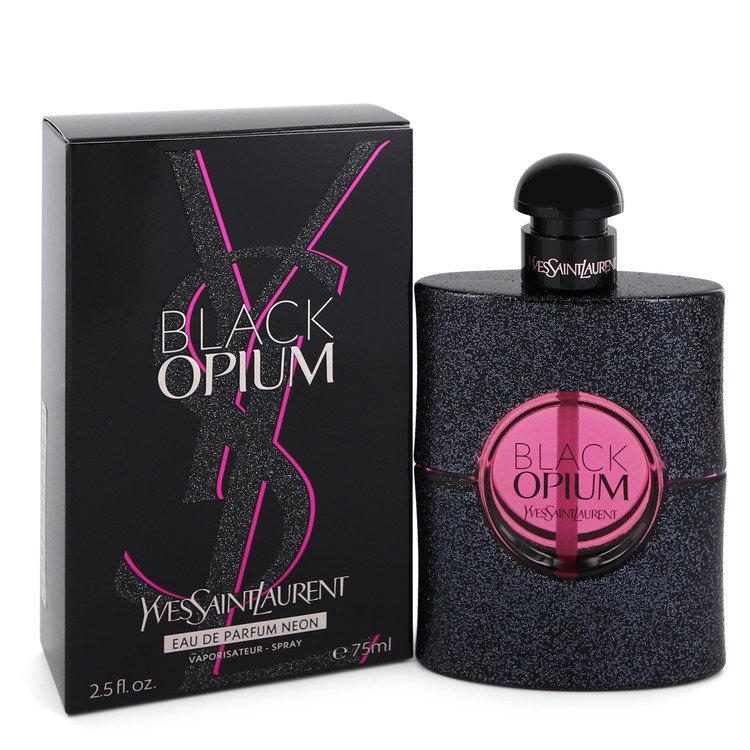 If you're in the market for something with a rock-n-roll edge, Yves Saint Laurent's Black Opium is a spot-on option. Wear this warm gourmand scent after dark. Its blend of black coffee, white flowers, and vanilla are sure to help you stand out. You'll dazzle no matter how crowded the room where you find yourself. This YSL perfume is worthy of inclusion on any list of the best perfumes of all time.
YSL has lots of classic fragrances. Explore the Best YSL Perfumes of All Time guide.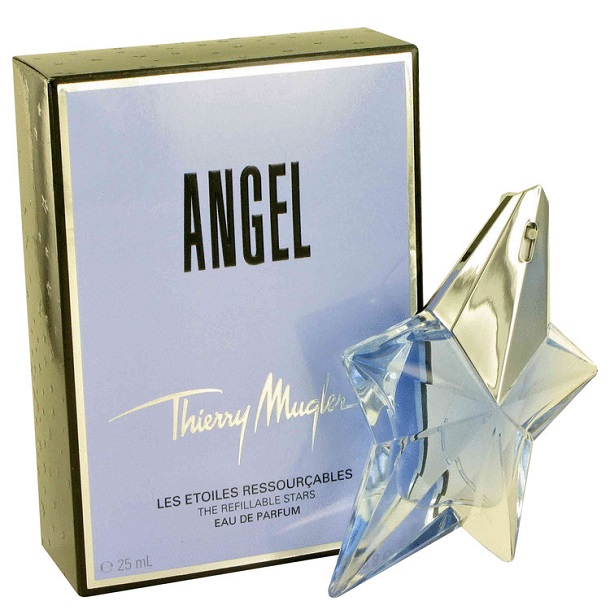 Many people consider Angel the best vanilla perfume in the world. It has achieved cult status and is proof positive that sweet scents can be both complex and sophisticated. An elegant choice, Angel was launched by Thierry Mugler perfume nearly 35 years ago. In 2007 it received the FiFi Hall Of Fame Award (one of the highest honors in the fragrance world). Note that a little goes a long way with this mouth-watering scent.
Here's the full set of the Best Mugler Perfumes of All Time.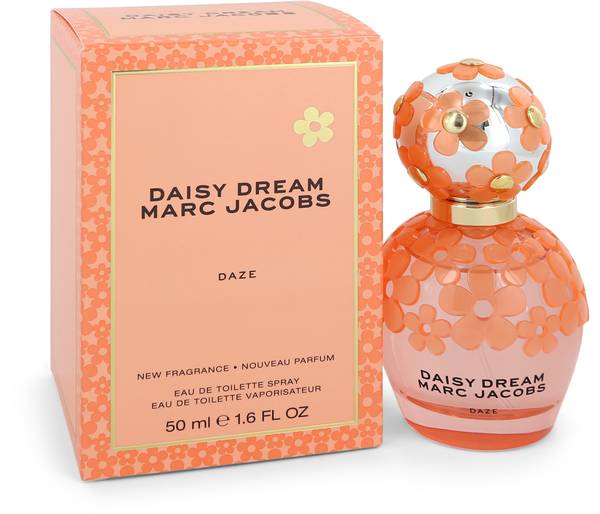 Marc Jacobs' Daisy launched an entire line of popular offshoots, and one of the best is Daisy Dream, which is an instant hit. The soft, fruity floral is a popular summer fragrance light enough to work even on the hottest days. Notes of blackberry, juicy pear, grapefruit, wisteria, lychee, jasmine, musk, coconut, and white wood make it a unique treasure you'll love spritzing on.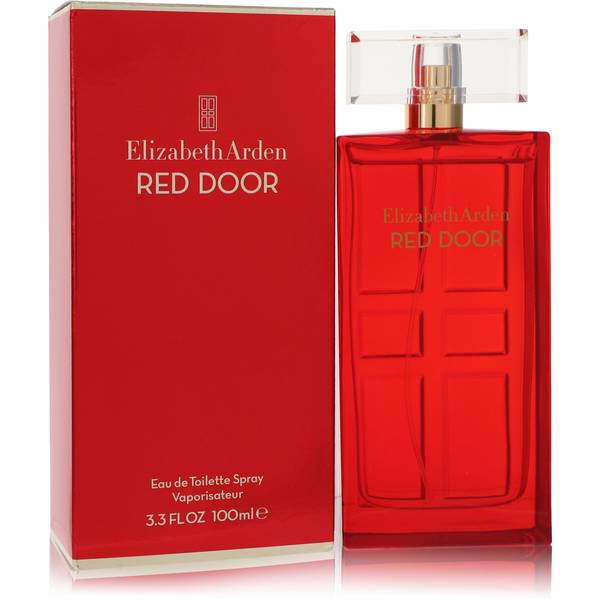 Red Door is a top selling perfume for good reason; with it's sweet-smelling floral notes of plum, peach, honey, jasmine, sandalwood, and more making for an intoxicating blend that makes a lady smell like an elegant summer day. This Elizabeth Arden perfume would make a fine addition to any perfume collection.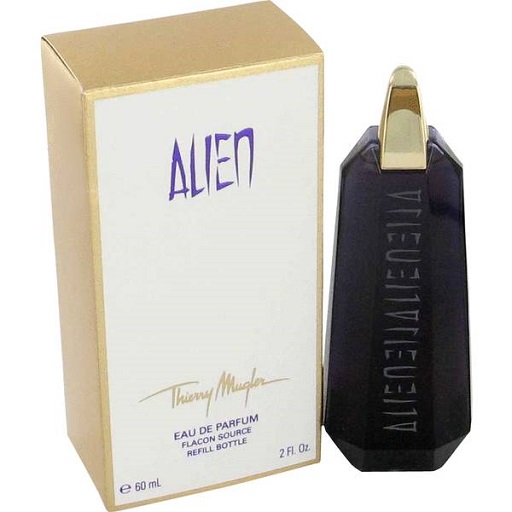 It took Thierry Mugler over a decade to create a fragrance that rivals the popularity and appeal of Angel, but in 2005 they did just that when the brand launched Alien. The fragrance is often described as intense, so it's an ideal choice for someone vying for attention. The juice inside its black obelisk is a blend of white amber, woodsy notes, and jasmine. Easily one of the best perfumes of all time.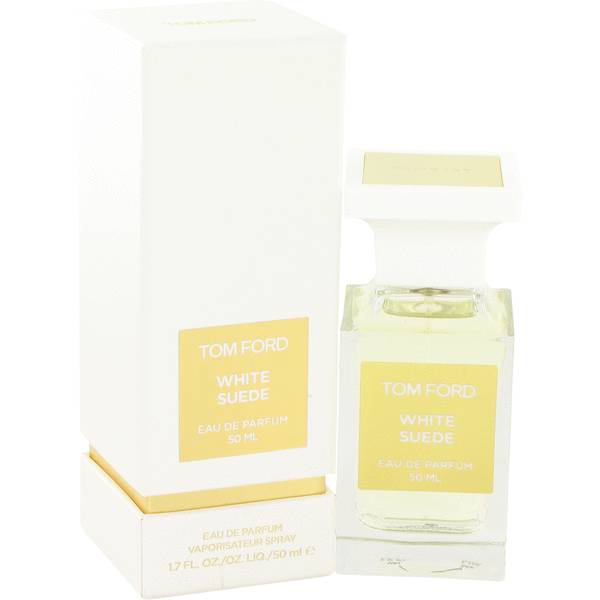 This year-round after dark scent is as sexy as it gets. If you're looking to attract a suitor of any gender, it's impossible to fail with this intoxicatingly-delicious Private Blend from the iconic Tom Ford fragrance house.
This woody scent is all about the musk (if there's one thing to know about Tom Ford fragrances, it's that the designer loves musk). Just remember that a little goes a long way with this long-lasting fragrance. 
Explore the full set of musk perfumes for more from Tom Ford and other popular fragrance houses.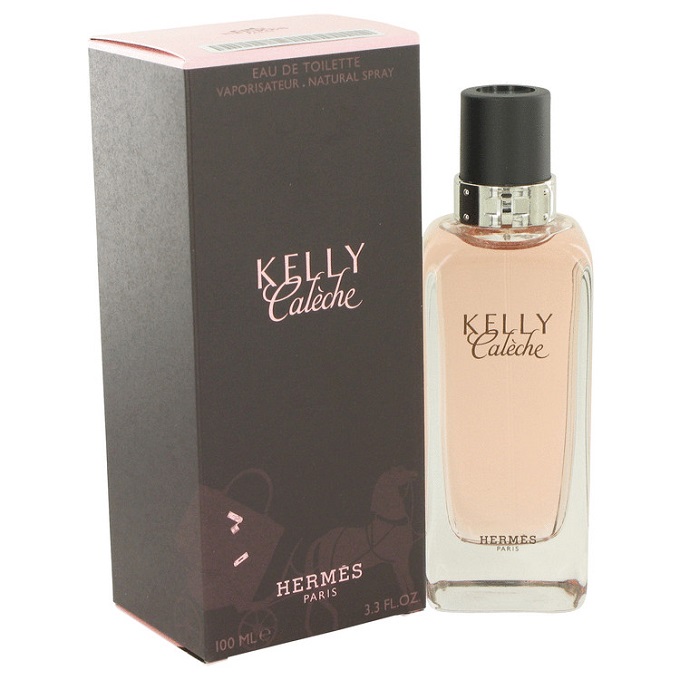 As classic as a Kelly bag, but a lot more wallet friendly, Hermes' Kelly Caleche is a delicious entry on the list of the best perfumes of all time. This "ladies who lunch" scent is an update on Caleche perfume, with its intoxicating blend of grapefruit, narcissus, lily-of-the-valley, rose, mimosa, tuberose, leather, and iris. This Hermes perfume is unique and well-blended, suiting it to be your signature daytime scent. This versatile fragrance works equally well year-round. 
Find your signature Hermes scent with the 7 Best Hermes Perfumes of All Time guide.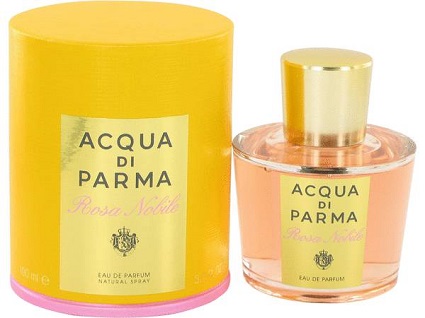 This forever-classic rose scent by Acqua Di Parma is an elegant choice that works to highlight all the many mysteries of the rose. The juice blends Lily-of-the-valley, peony, and violet, making for a simply lovely, elegant, and comfortably-traditional blend. If you love calling people "darling," this is the rose scent for you.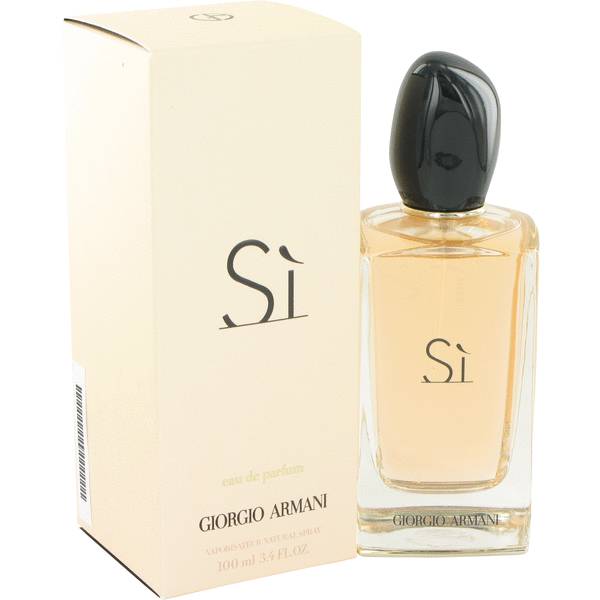 This woody Giorgio Armani scent is a dazzling way to transition between seasons — especially summer-to-fall — because it carries helpful hints of sweetness. Notes include cassis, May rose, freesia, vanilla, patchouli, ambroxan, and wood. It has great longevity and projection, so if you're looking to catch attention at a party, this is a spot-on option. A bold choice for the best summer perfume of all time.
Here are more of the Best Long-Lasting Perfumes of All Time.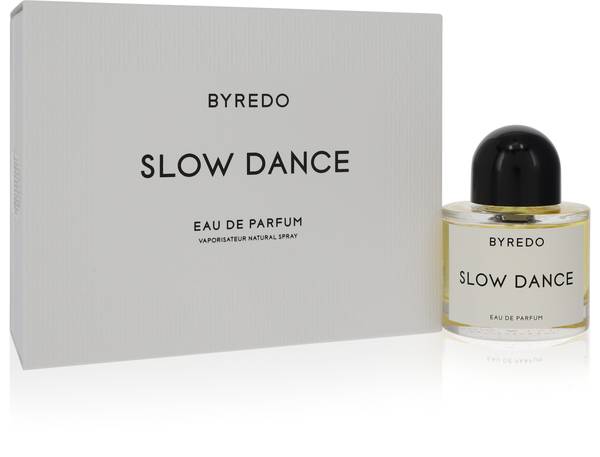 Slow Dance is another exquisite blend of woody and sweet. It works best for cooler weather with its blend of violet, patchouli, cognac, geranium, and vanilla. The cognac adds a boozy touch at the opening, which will leave you feeling nostalgic for your teenage slow-dance years. The Byredo scent then settles with more feminine notes like violet, earning its reputation as one of the best perfumes of all time.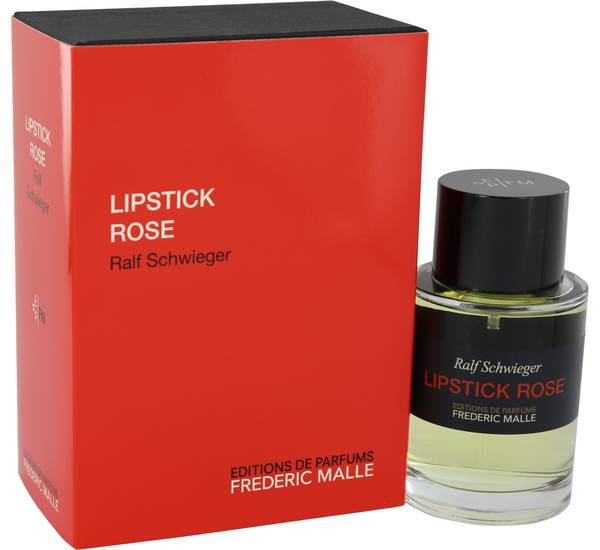 This rose Frederic Malle fragrance stays true to its name with powdery, vintage lipstick vibes. If you want to feel like a pin-up model or play with boudoir moods, this sexy and provocative scent will get you tingling. Notes of grapefruit, rose, violet, iris, vanilla, musk, amber, and vetiver give it a sexy, powerful mood.
Frederic Malle has mastered the art of scent. Here are more of the Best Frederic Malle Perfumes Ever Made.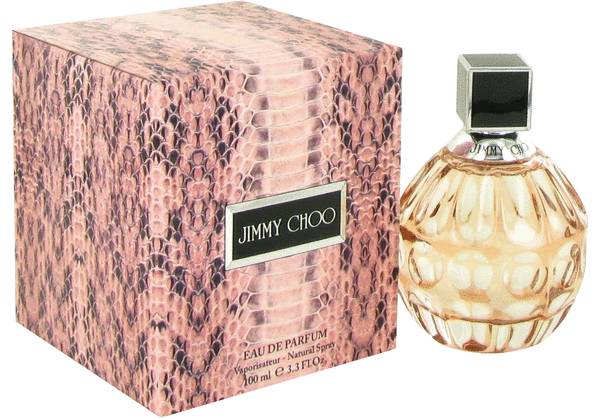 This namesake fragrance was the first Jimmy Choo perfume, one of the world's best known shoe brands. In a bottle designed by then creative director Tamara Mellon, Jimmy Choo has sweet, fruity, and green notes that work seamlessly together. While there's nothing earth-shatteringly unique about this spring-summer scent, it has a wide, magnetic appeal. It works beautifully day-to-night (though the longevity may require some re-applying) and makes a wonderful hostess gift.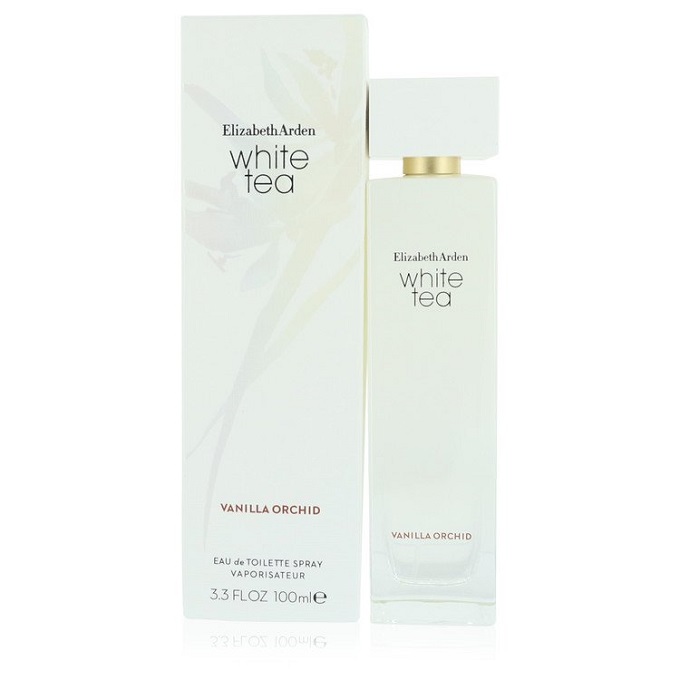 One of the best vanilla perfumes you'll find is White Tea Vanilla Orchid from Elizabeth Arden. It's made with an unsweetened, soft vanilla, rounded out with musk in the drydown. The scent is both comforting and feminine, which is why many women have opted for it as their signature fragrance since its 2019 launch.
Explore the Top Elizabeth Arden Perfumes Ever Made for more from this great fragrance house.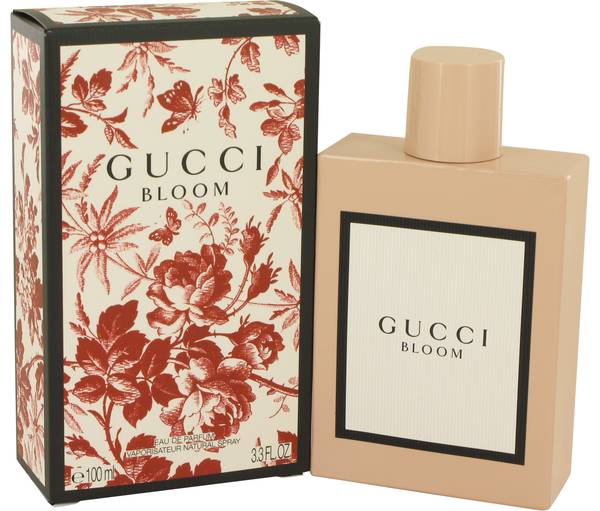 Bloom blends notes of jasmine, tuberose, and rangoon creeper to make for a floral scent with a powdery edge. True to its name, Gucci perfume creative director Alessandro Michele, who spearheaded the scent, had a lush garden full of diverse plants and flowers in mind when he conceived it. To reach his lofty floral aspiration, he worked in close concert with Alberto Morillas, the nose behind the scent. This isn't the most complex perfume from the brand, but it's approachable, perfect for summer, and mainstream enough to make it one of the best perfumes of all time. 
Going for something sweet and fruity? See our guide to the 20 Best Fruity Perfumes in the world. And be sure to explore the Best Gucci Perfumes guide for more from a perfumery-favorite.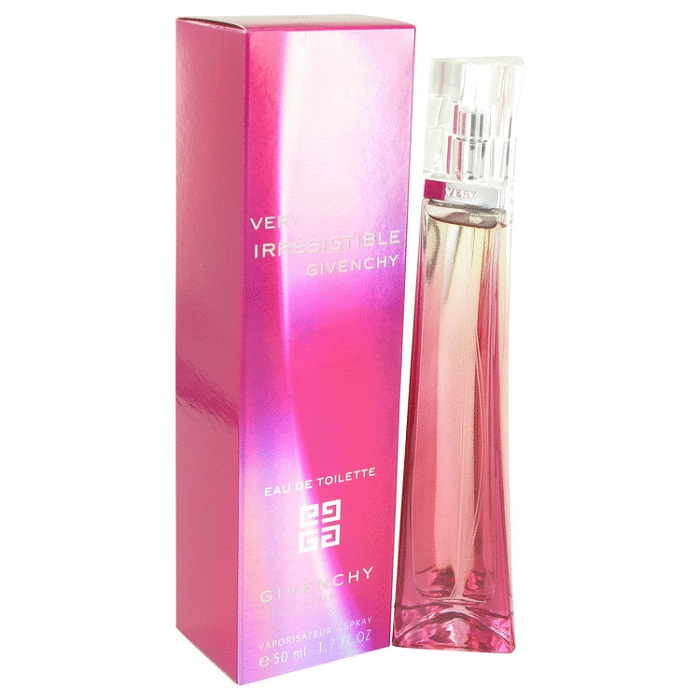 This scent was conceived to reflect the special friendship between brand founder Hubert de Givenchy and the iconic actress Audrey Hepburn. In keeping with Hepburn's timeless and glamorous aesthetic, Very Irresistible is a year-round, feminine Givenchy scent that puts rose front-and-center. If you're in the market for something classy, with moderate sillage and lasting power, this should be a top pick. 
Find more of the Best Givenchy Perfumes of All Time.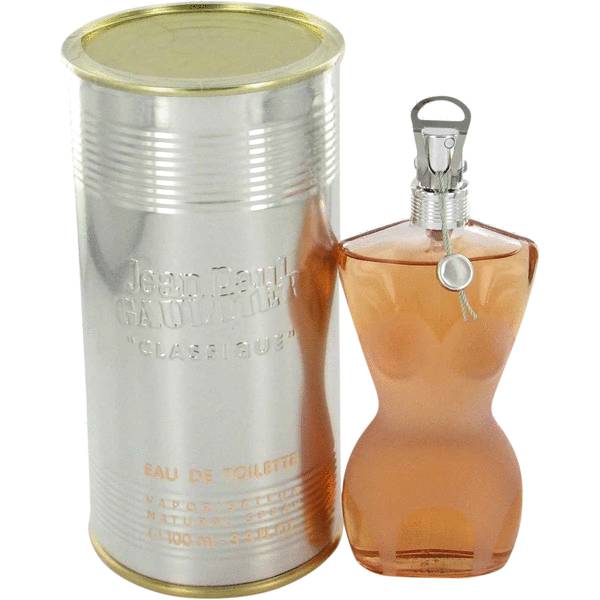 The bodice-shaped bottle that this juice comes in is as iconic as the Jean Paul Gualtier scent  itself. In fact it has inspired countless iterations, but none hold the same high appeal as the sweet, amber, floral original. This is a great option when you're going to a crowded space (like a party or a concert) and looking to stand out. This memorable scent conveys an uncommonly strong projection.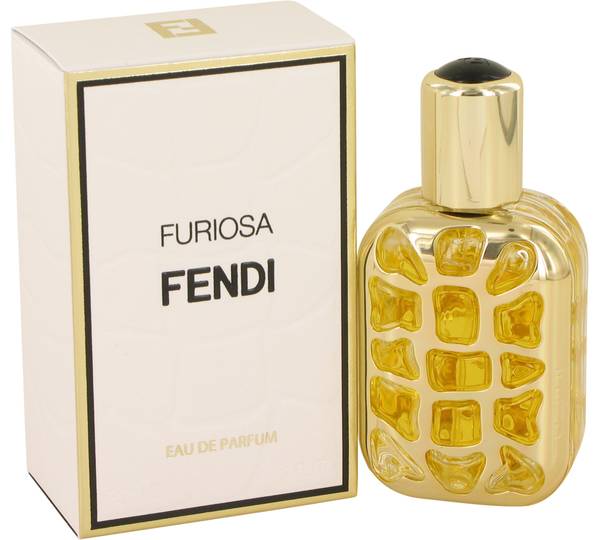 The eye-catching bottle of Furiosa was designed by jewelry designer Delfina Delettrez, who is part of the Fendi family. It's a worthy display piece to hold the floral-oriental juice, with notes of pink pepper, bergamot, wallflower, gardenia, jasmine sambac, and amber. The complex Fendi scent starts flowery and fresh, but soon after becomes a little spicy and aromatic (no fury about that here!) suiting it as a nighttime favorite.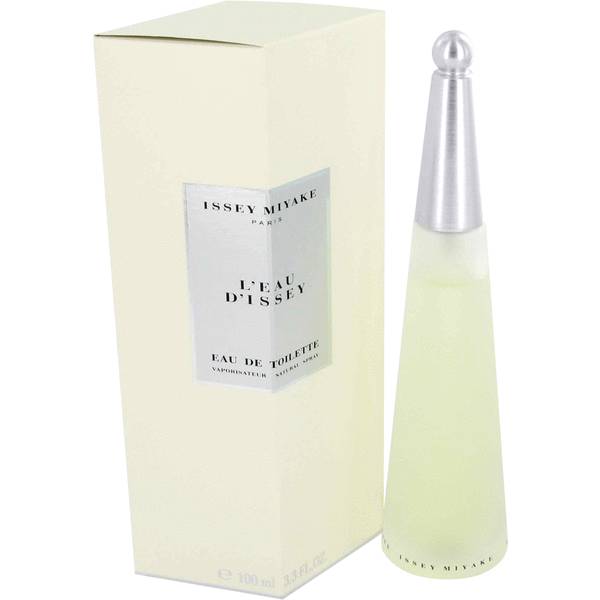 Designed to be "clear as spring water," L'eau d'Issey by the Issey Miyake perfume house is a refreshing aquatic scent perfect for the warmer months. When you're looking for something light to wear out in the sweltering heat, rely on a quick spritz on your neck or navel. Better yet, despite being airy, the eau de toilette performs like an eau de parfum when it comes to sillage and longevity. 
Explore the full set of the Best Aquatic Perfumes for Women.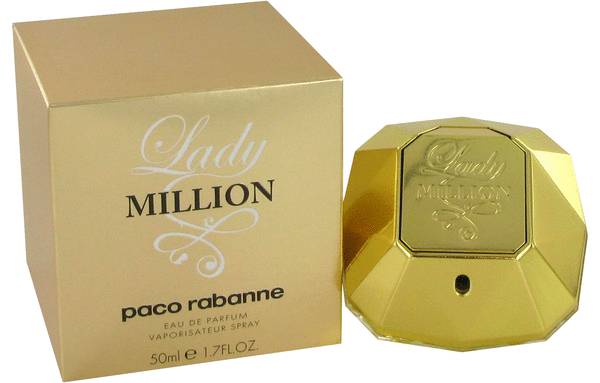 Have you ever smelled something so addictive and seductive you just want to curl into it? That's what you'll get with  Lady Million. People are drawn to you when you wear it. The Paco Rabanne scent is inspired by money and opulence which, let's face it, most people are attracted to as well. So all the puzzle pieces fit with this gold diamond-shaped bottle and woody-floral scent that has just the right amount of caramel sweetness.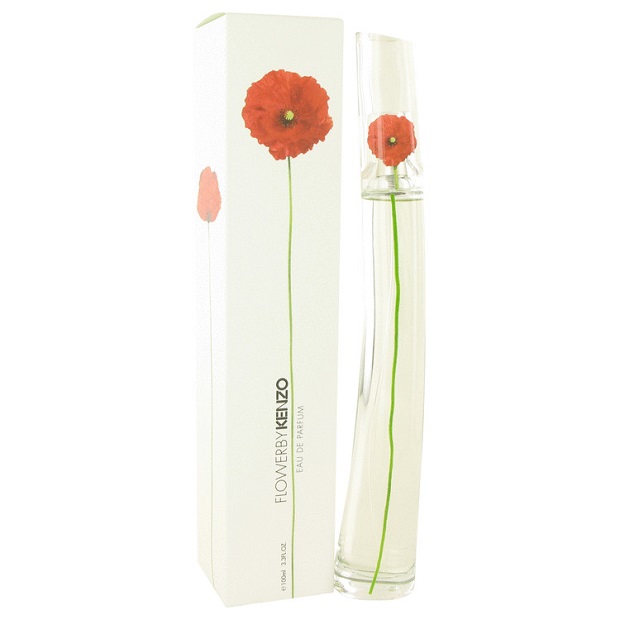 A powdery floral scent by Kenzo, Flower will appeal to mature women — specifically the kind who like to see and be seen at posh eateries where the maître d' knows everyone's name (and lunchtime cocktail order!). Because the opening is on the fresh side, this elegant fragrance is best saved for daytime.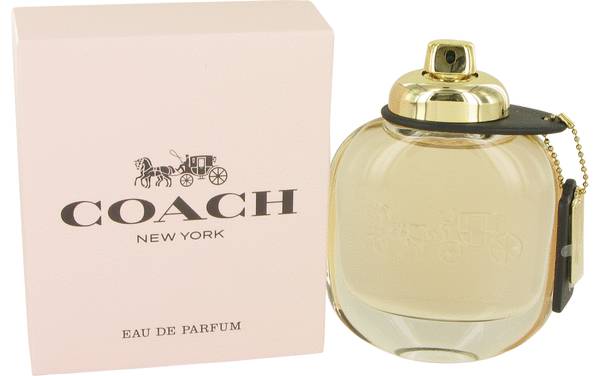 When Coach launched, it was described by Coach perfume as a "scent that is individual, authentic, and cool." While this description may lead you to envision an out-of-the-box fragrance, it actually holds wide appeal with an approachable and versatile juice. This is a safe bet for a gift or if you're looking for something office-appropriate that will work year-round.
Here are more of the best perfume gift sets.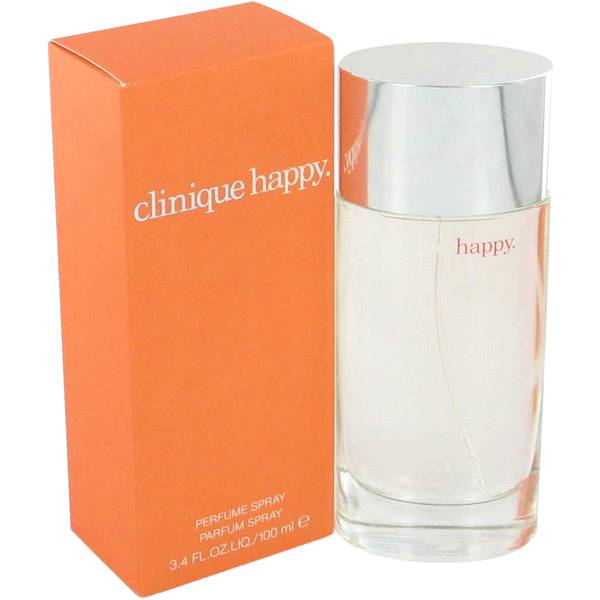 If you're wishing for something to add a little pep to your step, try Happy. Many consider this the best perfume for girls, but it's actually an energetic choice for adult women as well (or share and go the mommy-and-me route!). The fresh notes of orange, blood grapefruit, apple, plum, rose, lily, and amber combine for a divinely-upbeat feel in this Clinique perfume. 
Here are more of the Best Perfumes for Teen Girls Ever Made.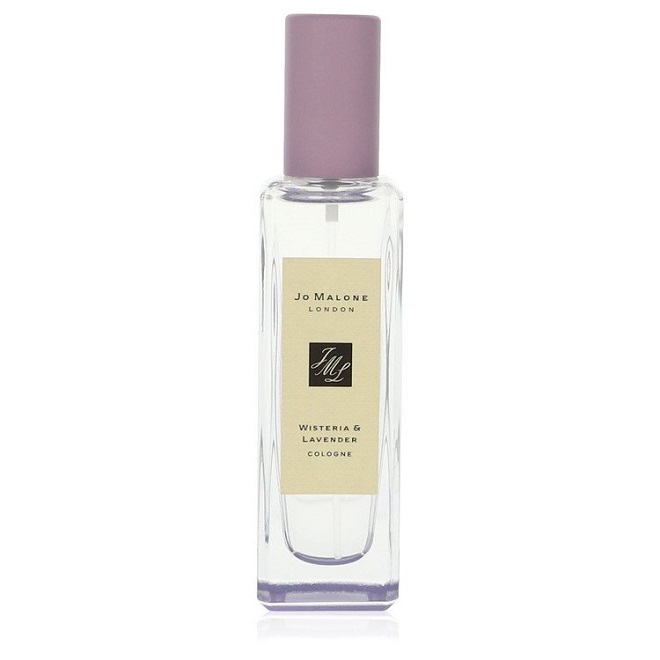 This recently-launched, easily-layerable scent from Jo Malone sports a top note of lavender blossom, wisteria flower and heliotrope in the middle, and musk at the base. It opens dry and aromatic before turning sweet and powdery, tied together with beautiful musky undertones. Wisteria & Lavender is a great unisex option for everyday life.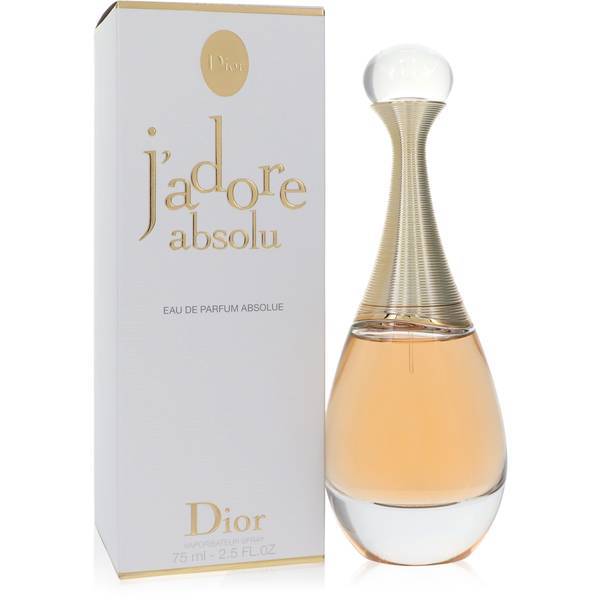 Even though it's a relatively new launch, many consider J'Adore Absolu the best-smelling perfume from Dior. While it isn't a budget buy, it is a luxury fragrance that smells like luxury. It also proves that when you use top-quality ingredients, you don't need a long list of notes. A few clean, quality hits here create a complex scent with high appeal. Close your eyes and you'll feel as though you're in a garden surrounded by lush magnolia trees.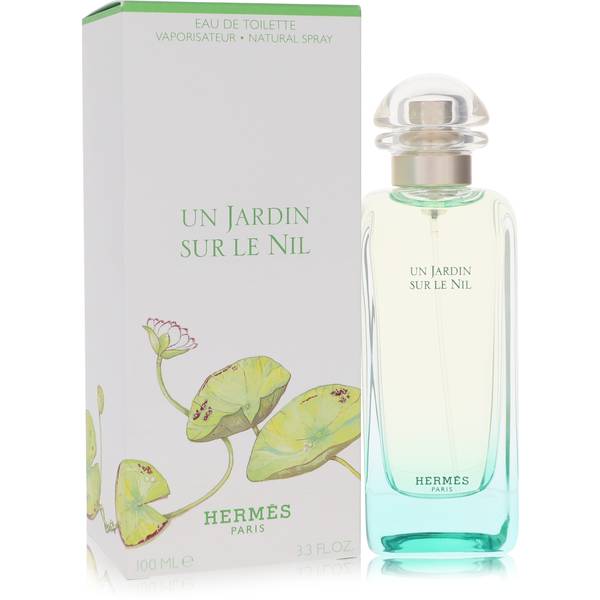 The list of the best fragrances of all time would be incomplete without Un Jardin Sur Le Nil.  This scent attempted to capture a younger demographic, but Hermes will never sacrifice sophistication. It's a great weekend brunch scent with floral notes of lotus, orange, peony, musk, incense, and iris.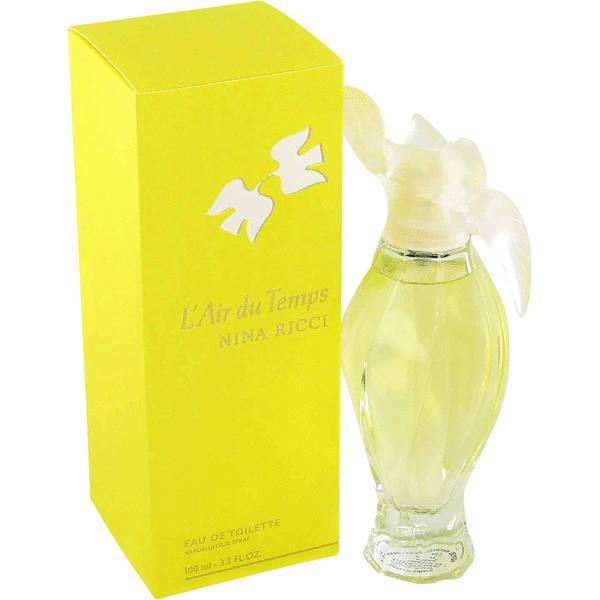 One of the most iconic fragrances of all time, L'Air Du Temps was created in 1948 following World War II. The dove atop the Nina Ricci perfume bottle is a symbol of peace. Many women today recall this as their first teen fragrance, and it remains a great youth option with its mix of floral, warm, and spicy notes. The nostalgia this fragrance evokes for many of us is priceless.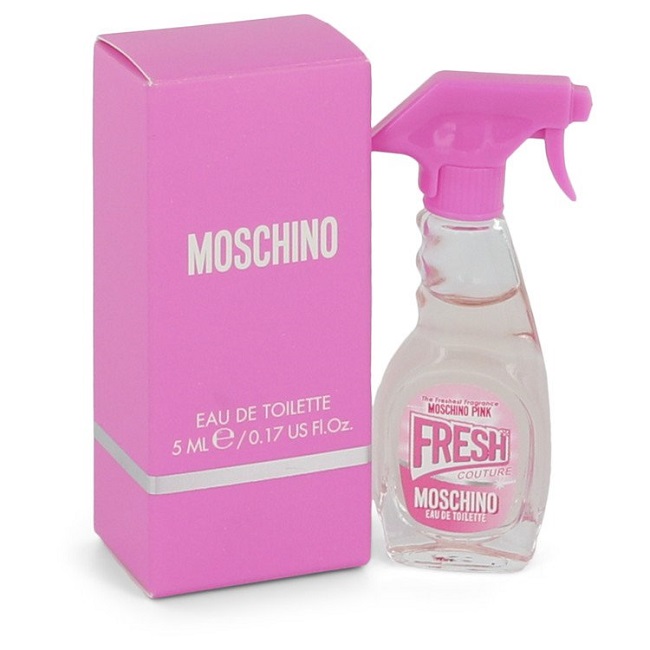 Created under the leadership of Moschino's envelope-pushing creative director Jeremy Scott, Fresh Pink Couture comes in a totally-unique, cleaning-product-shaped bottle. In keeping with that vibe, it's a citrus scent, but rounded-out with floral and woody notes — so it's not cloying like you might expect. One of the best perfumes of all time, this fresh Moschino fragrance is suitable for spring and summer. A few spritzes will last long enough to make it through a bellini-fueled weekend brunch.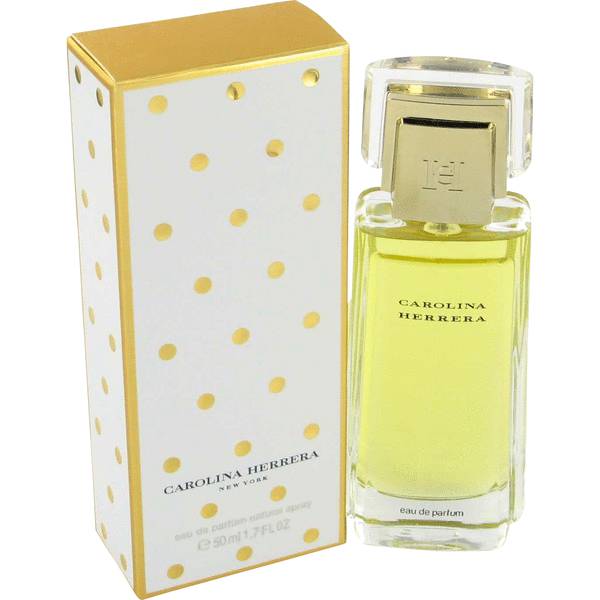 If you're looking for a special occasion scent (think wedding, anniversary, or graduation), Carolina Herrera is a timeless option. There's something dreamy and "second skin" about this fun, white floral scent.
See the full set of Carolina Herrera perfumes available at FragranceX.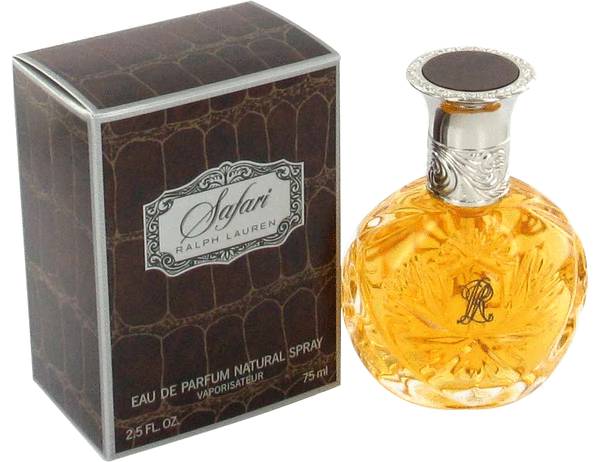 Ralph Lauren perfume dovetails with Americana in our minds, but also with dusty earth tones and khaki (a.k.a. Safari inspo). Carrying on that rich tradition, Safari will transport you to the lush jungles of darkest Africa. Spray its rich, strong, perfect-for-fall aromatic-green fragrance when you're feeling adventurous.
Explore more of the Best Ralph Lauren Perfumes of All Time.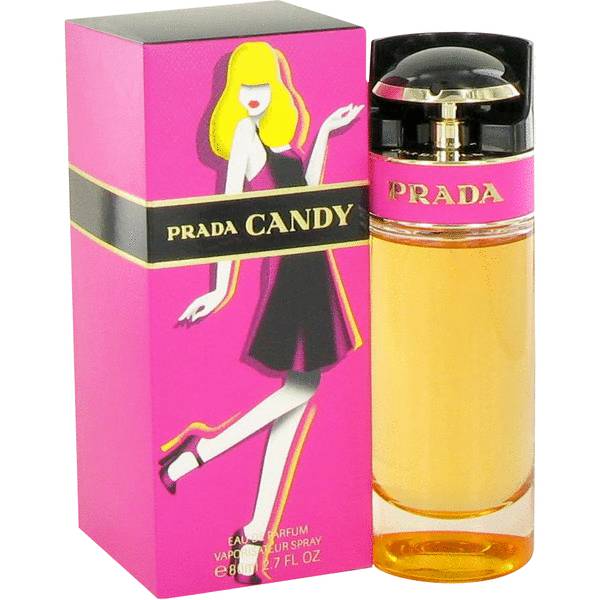 This amber vanilla fragrance by Prada perfume is sweet through-and-through without being syrupy. Its strong caramel note is delicious and inviting.
Candy is an aphrodisiac scent for a candle-lit dinner on a winter night. If you're looking for the best winter perfume of all time, look no further.
Here are more of the Best Prada Perfumes for Women.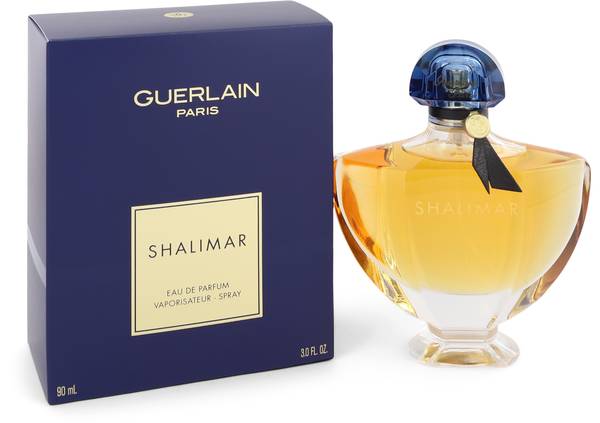 Inspired by the love story between Princess Mumtaz Mahal and the Emperor Shah Jahan, Shalimar is a seductive oriental fragrance. This legacy scent is dazzling anytime you're looking for a dose of glamour.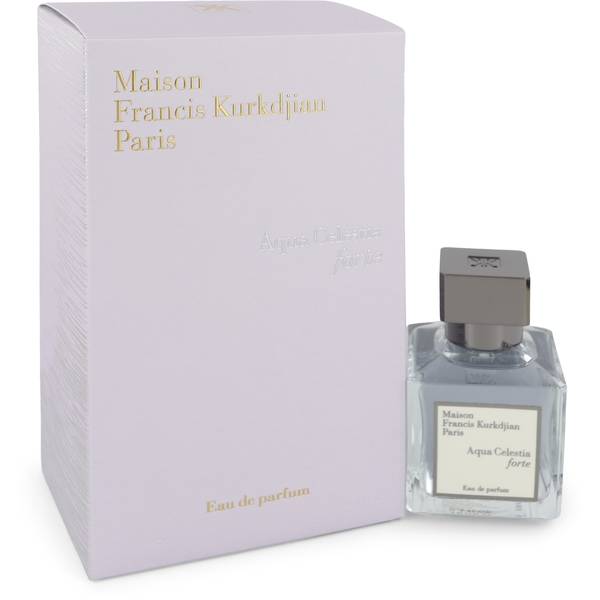 If you're looking for a clean and crisp citrus, Aqua Celestia Forte is a satisfying choice. Don't be put off by the sticker price, as the sillage, projection, and longevity are well worth the expense. Two sprays are all you need, so a single bottle of Forte will last and last. This is a fitting Maison Francis Kurkdijan fragrance for warm, sunny days, or any time you need a little uplift when you're stuck indoors, hoping to dream of more carefree times.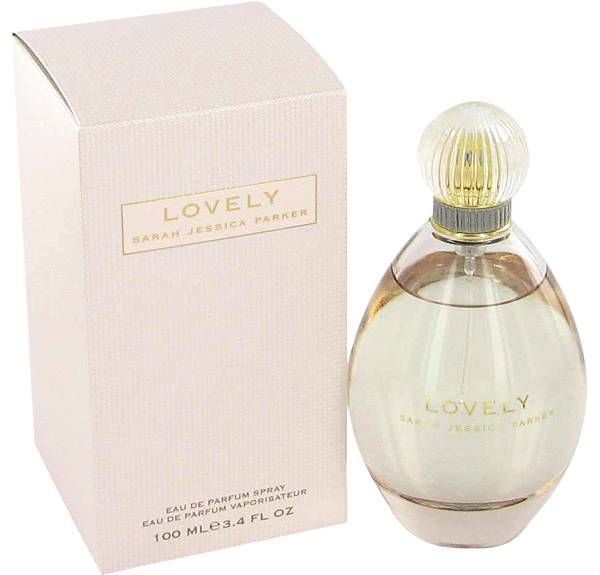 The first (and best) scent launched by Sarah Jessica Parker, Lovely is a musky floral fragrance that reflects the actress' personality — feminine and fresh. With that established, its native opulence makes it a soothing choice when you want to pamper yourself. We all have days where we're running on empty and the world is getting us down. One of the best perfumes of all time, Lovely can help you turn that mood around.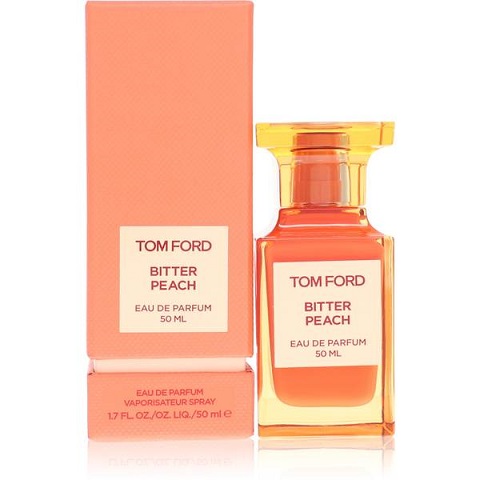 This 2020 launch has quickly climbed up the ladder to become one of Tom Ford's most irresistible. The first spray is fruity and juicy, but when it dries down, the earthy woods shine through to round out the scent. It's not easy to create a peach scent that doesn't smell synthetic, but this one succeeds and can be worn year-round.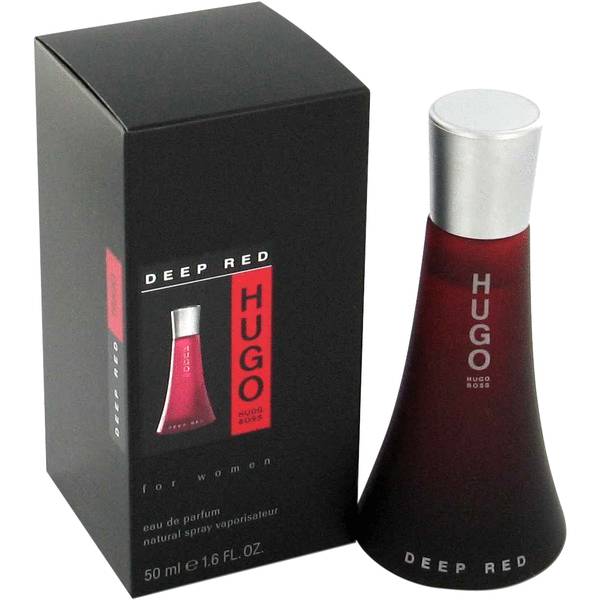 Hugo Boss' best and most underrated fragrance is Deep Red. This Hugo Boss perfume deserves its name — warm and fuzzy in a sexy and seductive way. Deep Red's staying power will delight you too, staying with you through a long day at the office or a memorable evening out with friends. It's an easy-to-wear, rich scent, perfect for cozying up in front of a fireplace with a loved one.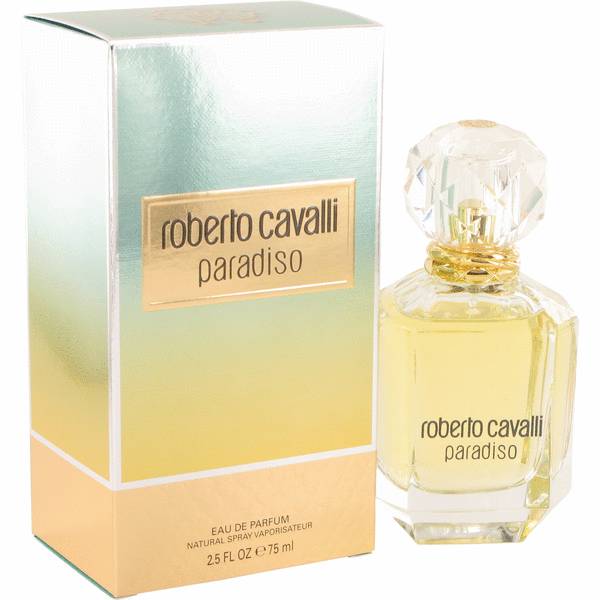 If you're in the market for a pretty summertime fragrance, Paradiso Eau de Parfum is a bright and warm selection that's feminine without being cloying. Sending out the ultimate vacation vibes, it's a citrus and jasmine dominant scent that fits well with outdoor cocktail parties and concerts in the park. Close your eyes and manifest the golden sunlight.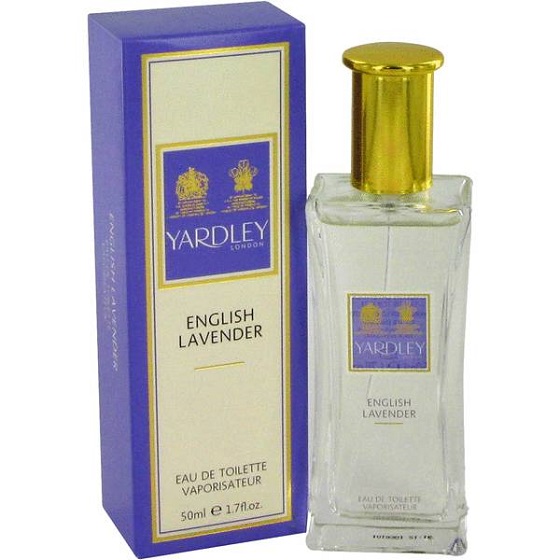 English Lavender Eau de Toilette is known for its power to relax and soothe. You can kickstart that feeling from a spray or two of this Yardley London fragrance. It's a simple, natural-smelling scent that doubles well as a room spray. If you're looking to decompress after a stressful day, or having trouble getting restful sleep, spritz a little in the air and melt into your bed.
The fashion line of this designer may be past its prime, but the iconic 90s Donna Karan fragrance lives on. The powdery scent smells sensually luxurious, with cashmere, musk, and suede notes. Cashmere Mist Eau de Toilette is both light and long-lasting, and anyone can wear it day or night. You'll delight in its heady base that lingers beautifully on the skin.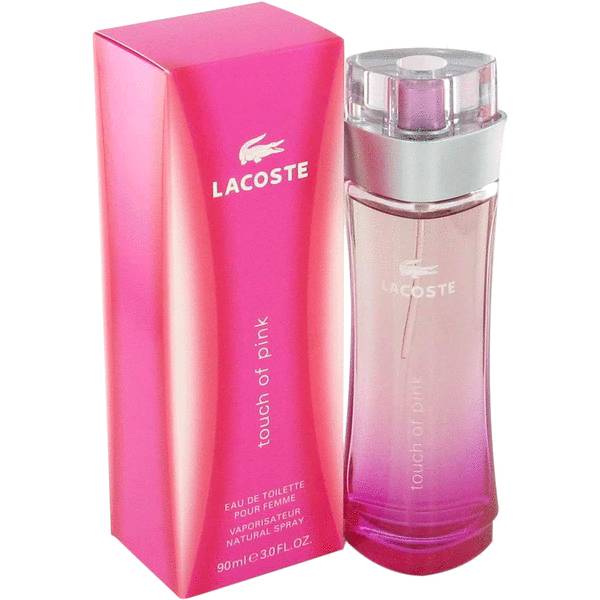 If you're hunting an option for the best perfume for girls (or you want to feel like you're back in high school!), Lacoste Touch of Pink Eau de Toilette is a powerful, nostalgic choice. Its juice is young and free, mixing orange blossom, peach, jasmine, vanilla, and musk. Wear it with your favorite party dress and taste the flavor of your carefree days.
Find Your Favorite Classic Perfume
Shopping for fragrances can be a little overwhelming, with so many options on the market. This list of the best perfumes in the world lovingly selects all the top options on the shelf, with selections for best vanilla perfume, best floral, and best rose variety. With the enticing choices above, you'll pinpoint your favorite fragrance, and find a scent you'll love for years to come.
Find your new signature scent by taking a perfume quiz at FragranceX. Don't forget to snag some extra FragranceX coupons!
This article was originally published at an earlier date and has since been updated.
---
Read on for more of the most popular scents available:
Subscribe via Email
Get the best of FragranceX delivered straight to your inbox