Jan 11, 2023
|
10 min Read
15 Best Pheromone Perfumes of All Time
Have you been looking for the best pheromone perfume? The power of women's pheromone perfume is hard to replicate. While some fragrances may offer a set blend of oils, herbs, and spices, pheromone fragrance uses something even more impressive: your own body's unique makeup. 
These impressive fragrances work effortlessly on the skin with your own bespoke chemical and hormonal base scent. The effect? A perfume that's entirely unique to you — that sits on you like a second skin and that comes with a seriously powerful lasting effect.
While some pheromone perfume for women is odorless, the best ones — in our opinion — are those that come with a hedonistic bouquet of tantalizing aromas.
Be it sweet or spicy, fresh or more floral scents, intense or light: the best pheromone perfume promises to spark chemical reactions, provide lasting impressions, and supercharge your appeal to anyone you cross paths with. It's the closest thing you'll find to magic, in fragrance form.
What is Pheromone Perfume?
Pheromone perfume is perfume blended to appeal to the pheromone oils of the opposite sex. It encourages the release of pheromone molecules in our bodies through potent scent notes. Some of the most common notes in pheromone oil fragrances are vanilla, rose, jasmine, and ylang-ylang. These fragrances are designed to attract men and women as they are centered around human pheromones.
How Do Natural Pheromones Work?
Pheromones play a subtle yet pivotal role in influencing human behavior. These natural chemical messengers, emitted by our bodies, are undetectable by our senses but wield a remarkable power over our emotions and instincts. Pheromones are secreted through sweat glands and interact with a small organ in the nose called the vomeronasal organ (VNO). Once detected, they trigger a cascade of neural responses in the brain, influencing mood, arousal, and even social interactions. While the exact mechanisms remain a subject of ongoing scientific exploration, it is believed that certain pheromones may convey signals related to reproductive status, genetic compatibility, and overall health. As we explore the realm of pheromone perfumes mixed with your natural scent, it is fascinating to consider how these subtle chemical signals have played a timeless role in human connections, making them an intriguing element in the art of perfumery and attraction.
Does Pheromone Perfume Work?
The effectiveness of pheromone perfumes in influencing human behavior and attraction is a subject of debate and scientific scrutiny. While some studies suggest that certain pheromones can have subtle effects on human behavior, the evidence is not conclusive, and the results are often mixed.
The concept behind pheromone perfumes is that by applying synthetic human-like pheromones, the wearer may exude a more attractive aura, potentially increasing their perceived attractiveness to others. However, human response to pheromones can be highly individualized, and factors like genetics, body chemistry (or your skin type), hormonal levels, and personal preferences may influence the outcomes.
Follow along for a look at the greatest pheromone perfumes ever made… 
Best Pheromone Fragrances for Women 2023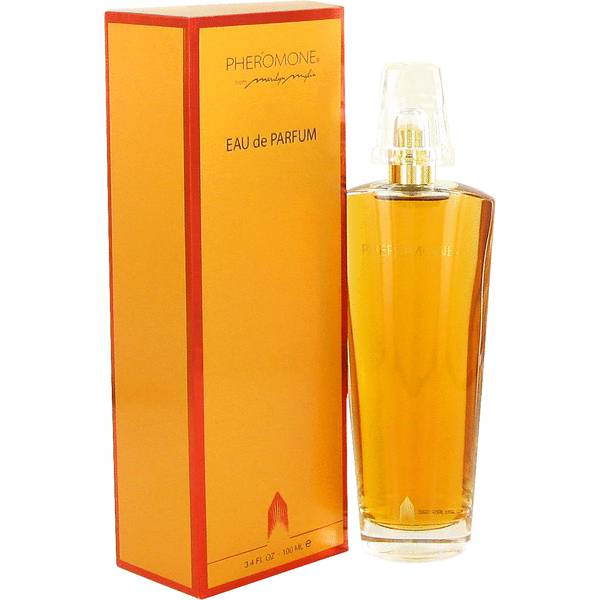 There's no question in it:Marilyn Miglin's Pheromone Perfume is magic in a bottle. This warming, charming, and all around seductive floral scent brings together a mighty blend of woody, green, spicy notes that stick around in your mind with an unshakable power. The depth of this pheromone scent perfume is hard to beat, with a strong, vibrant combination of jasmine, orange blossom, and sandalwood. It's a scent of attraction, a Pavlov's dog in the world of perfumery. This best pheromone fragrance is impossibly distinct, with a heavy presence that seems fully justified. Wear this top pheromones perfume whenever you need to feel assertive and dominant.
Christian Dior's Hypnotic Poison is warm and almost syrupy sweet, with a sharp, bolstered edge that keeps you on the edge of your seat. A vanilla-heavy fragrance with a classic gourmand blend, Hypnotic Poison by Dior dazzles in one glance in a way that's ultra feminine, familiar and unusual. Its long lasting power seems to melt into your skin, leaving an impression that's instantly recognizable. While its opening seems to almost fizz slightly with a youthful glow, its final touch is an enveloping hug of deeply intimate vanilla, plum, and apricot. This is the best pheromone scent for Dior lovers.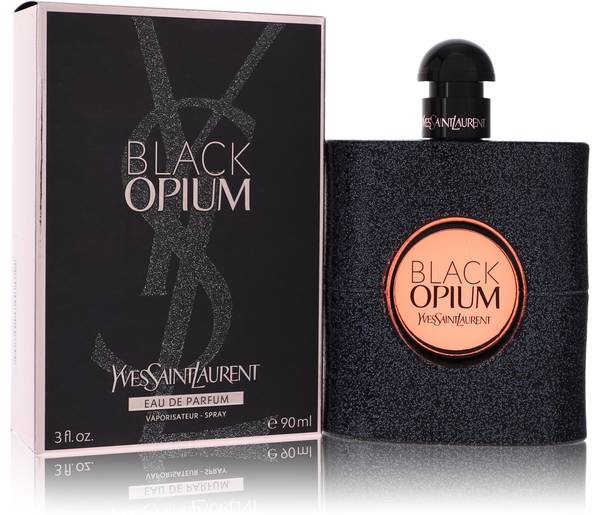 Yves Saint Laurent's Black Opium is the definition of a true signature scent. Perfect for waking you up in the morning with its strong coffee note, you'll wear it for all kinds of occasions when you want to leave a memory behind. Black Opium is rich and intoxicating, a seductive chocolate fondant with a spicier base blend that reminds you each and every time that this is a perfume for adults. It's a whispered secret, with exploding stars of jasmine, bitter almond, and licorice all around you.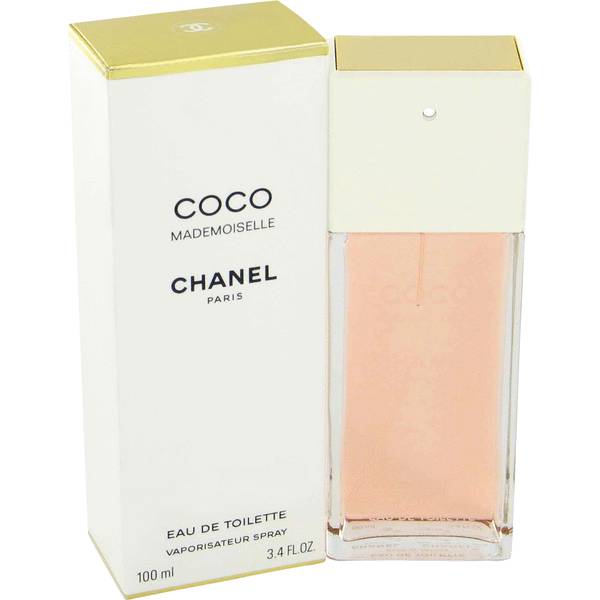 Coco Mademoiselle Eau de Toilette might not be the most popular sibling of the Chanel family but it's perhaps the most interesting, with a captivating blend of notes that bridges the gap between demure and sexy. This amber-heavy floral fragrance seems to outlive the trends, promising a timeless spritz that you'll never get tired of. Like other perfumes by Chanel, Mademoiselle is impeccably blended — a soft rain of Turkish rose, Italian jasmine, and ylang-ylang dancing on the skin. While it's a gentle fragrance, it's not without depth. Expect sharp, crisp, citrus notes laying a foundation that ensures this bottle leaves its mark. The best pheromone perfume for those who favor subtlety with surprising power underneath.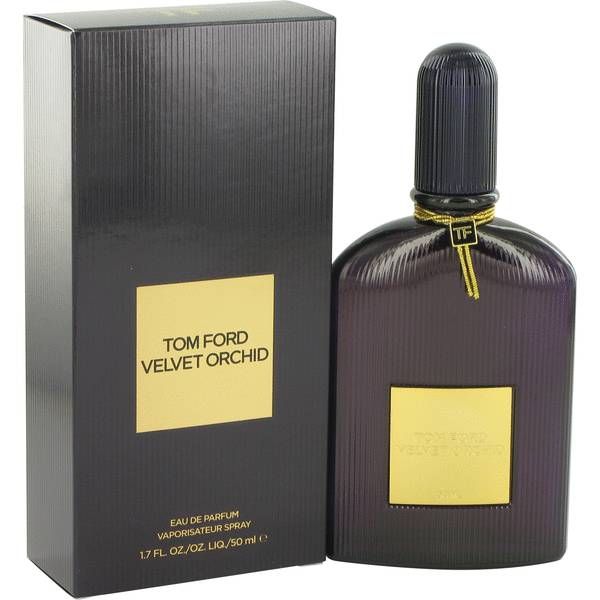 Almost intoxicatingly sweet, Tom Ford Velvet Orchid is a cloud of encouraged confusion in its first spray. While it opens as a young scent, this one develops in front of your eyes, rum, sweet honey, and Mandarin orange quickly overtaken with the likes of its base notes of suede, myrrh, sandalwood, vanilla, Peru Balsam and French labdanum complete the scent with their exotic, Oriental atmosphere for a truly stunning result that's impossible to ignore. Gloriously powerful, Velvet Orchid is a dinner party fragrance, paired best with a black dress and a vibrant dash of lipstick. It's the perfume of clinking wine glasses, of chatter and laughter, and of catching a stranger's eye every so often across the room.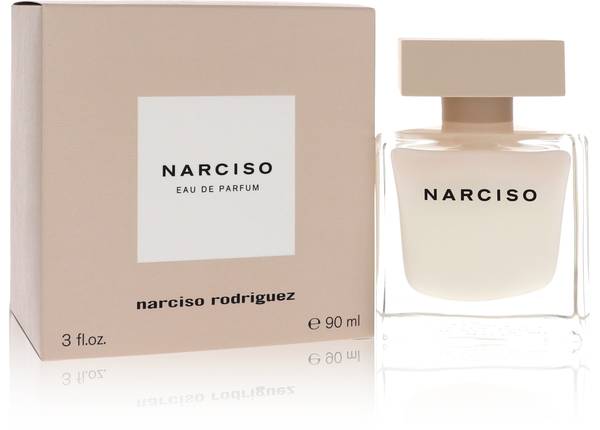 Woody and musky, Narciso Rodriguez's Narciso isn't your usual pheromone perfume. While it's just as attention-grabbing as its pheromone-filled siblings, it's more understated. Confidence comes through in sunbeams here, with gardenia and white rose loftily waiting for your attention without demanding it. It's a fragrance of white cedar innocence, of musky untapped potential, and vetiver-coated hidden secrets. This seriously sexy perfume turns heads in a wide-eyed unexpected sort of way. Some will find this the best pheromone perfume on the list. Narciso never fails to make its point, while making it seem like it was your idea all along.
Calvin Klein's Euphoria grabs you by the hand with long, manicured nails trailing across your skin, and pulls you into a parallel universe of luscious wonder. A place where potential is everything and hedonism rules the world, Euphoria will make you feel like you can do everything and anything with a single spritz. This pomegranate, persimmon, and lotus fragrance is a brilliant combination for daytime events or summertime memories, its base notes of mahogany, amber, and black violet craftily flick the switch into an evening scent in mere seconds.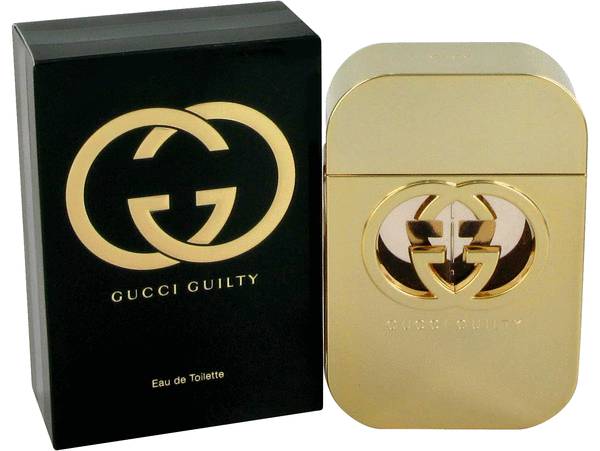 Gucci's Guilty is a million thoughts running through your mind, best represented by the apparent limitless number of notes in its enchanting blend. This pheromone perfume is bold in its approach, filled with the excitement of the night ahead, with thumping music and expertly mixed cocktails. It's hard to pinpoint exactly where Guilty's power comes from — something you'll inevitably hear repeated back at you from anyone who picks up on its scent. While it's not overly sweet, floral, or musky, it's definitely rich, sexy, and opulent.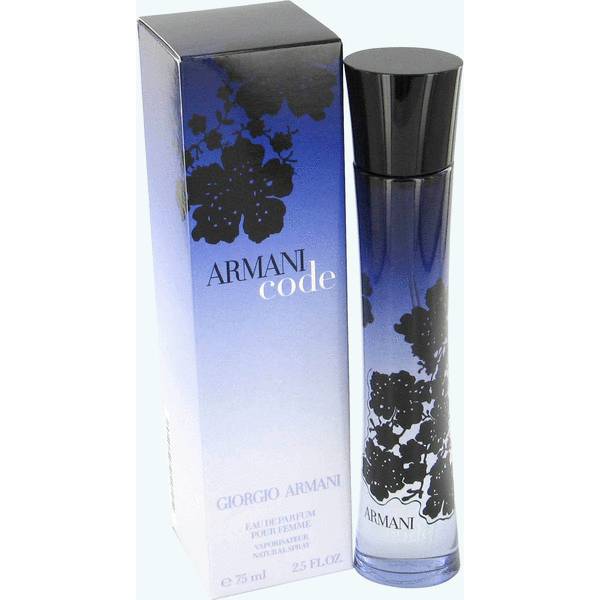 Like an intricate combination of a winding set of numbers, Giorgio Armani's Armani Code weaves a unique web that commands curiosity and all eyes in one direction. A sure-fire winner in the world of the best pheromone perfumes, Armani Code is a citrus and white floral based fragrance that's welcoming and reassuring with the appeal of a warm summer's afternoon. A fragrance of happiness, its power comes from its self-assuredness. Wear Armani Code with its juicy, smooth, and sweet appeal and find yourself instantly irresistible, even without trying.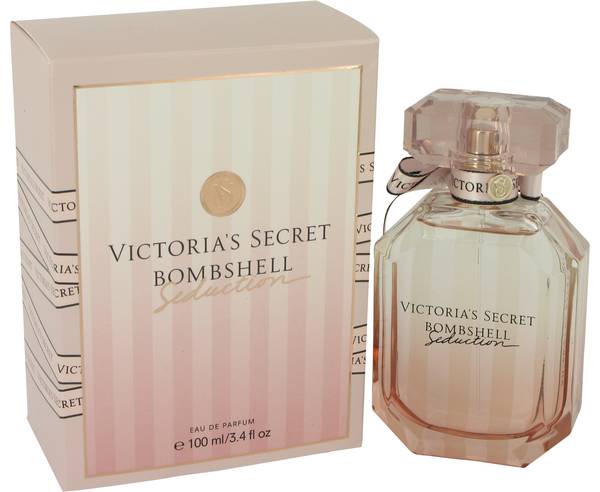 Victoria's Secret's Bombshell Seduction is a misty shadow that you'll try to pinpoint, or a silhouette in the distance that you'll want to approach. It's a half-told secret or the tail end of a whispered note. This is a fragrance of possibility, of chance, of prospect. This white musk-heavy blend is a flurry of amber and floral notes, providing familiarity and earthiness in a way that's mature and comforting. Aromatic, delicate, and calming, it incorporates sage, tuberose, and white musk in such a way that you'll feel powerless to do anything more than follow closely behind.
Viktor & Rolf's Flowerbomb explodes in front of your eyes, covering your entire surroundings in a heavy, sparkling dust of orchid, jasmine, rose, and freesia. It's all-encompassing — a beautiful fragrance that overtakes everything in its lane in a way that seems not just correct, but also expected. Breathe in the scent of this pheromone perfume and wait for its sugary, floral blend to wind its way into your subconscious. Known for its character and depth, Flowerbomb is the queen bee of the school or the first to speak up in a board meeting. This is the best pheromone perfume for when you need a shot of confidence.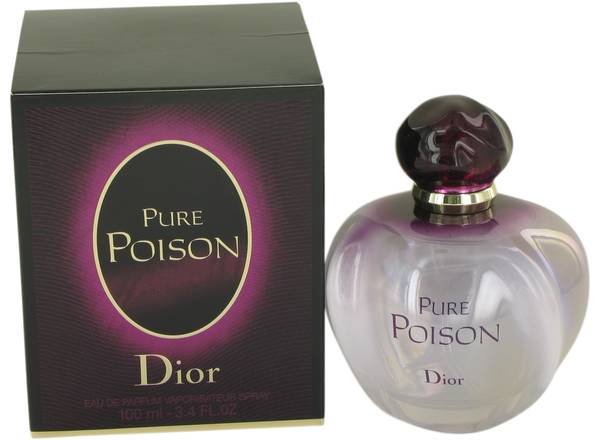 Christian Dior's Pure Poison is strong and complex. It's a classy blend of sharp, bright, white flowers with a sophisticated edge. It's your sharpest suit, your one-liner reply that silences the floor, and the eyes that watch as you leave the room. It's clean and feminine with a sexy undertone — white lace peeking out and a blush on the tips of your cheeks. Combining Dior's elegance with something raw and crisp, Pure Poison is an underrated pheromone perfume that you'll eagerly drink in each time you wear.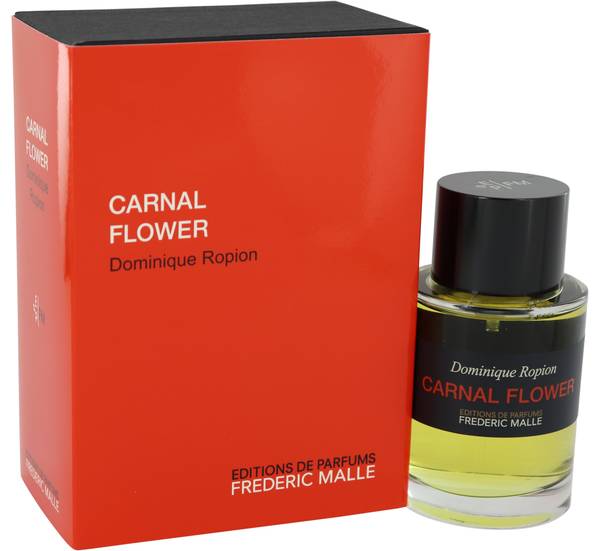 Frederic Malle's Carnal Flower is a seductive question mark. A unisex fragrance that speaks of quick wit and no hesitation, it's unwavering in its glance. This pheromone perfume is a challenge of who will look away first. The strongest note of Carnal Flower comes from tuberose, incorporated for its intoxifying powers and ancient mythical stories. A scent of forbidden pleasure, Carnal Flower blends bergamot, melon, and eucalyptus in a way that verges on overwhelming. This entry on the list of best pheromone perfumes makes a statement on arrival from the spicy, seductive top notes that will linger in your fondest memories.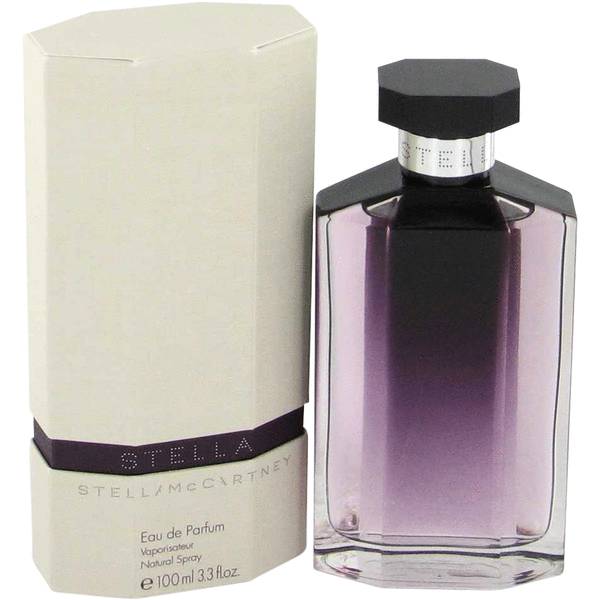 Stella McCartney's Stella is a mischievous girl who dances around in a carefree manner, not worrying about who's watching and almost inviting them to come a little closer. Attention grabbing and enthralling, this rose-heavy scent is packed with fun. It's a modern woman who's both approachable and sensual depending on the time of day. A flipped coin of two contrasts, Stella is the secret hidden away in your mind, a guilty pleasure of wanting that fascinates with peony and Mandarin orange and delights with amber and woody notes.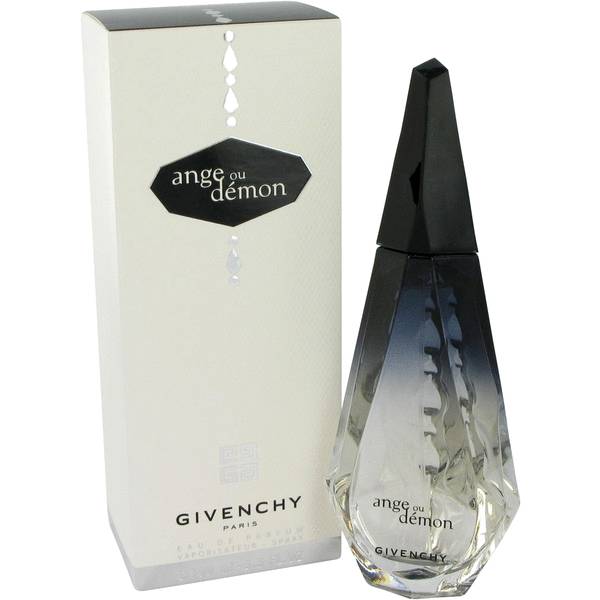 Givenchy's Ange Ou Demon lures you in with soft, sweet, vanilla notes, before wrapping itself around you and holding you close with warm, spicy accords. Mysterious and inexplicable, Ange Ou Demon is sexy and dark, a perfect blend of pheromones with an expensive appeal. It's a sensual fragrance of luxury, of soft velvet and even softer silk, of sandalwood-scented scarves and dizzying patterns in every direction. Cool and crystal-edged, it's a perfect bottle for formal occasions that blends effortlessly with your skin. Saffron, lily, and ylang-ylang move seductively with extravagant force.
Best Pheromone Fragrances – In Conclusion
The best pheromone perfumes have a power that's difficult to put into words. Wear one of these majestic aphrodisiac fragrances and don't be too surprised by the endless compliments, questions, and comments that follow. Find a huge variety of pheromone perfumes for her at a discount on FragranceX.
For more of the best scents, read on.
Subscribe via Email
Get the best of FragranceX delivered straight to your inbox
Related Posts
Sep 26, 2023
|
2 min Read
The Best Perfumes for When You're Craving a Pumpkin Spiced Latte
Autumn is a magical time when the world transforms into a tapestry of golds, reds, and browns....