Jun 23, 2023
|
4 min Read
Best Mango Perfumes
The multi-faceted mango has much to offer our senses. From its voluptuous shape, delicious flesh, and delightful aroma the beautiful fruit radiates happiness. Mango is often used in perfumes, in a supporting role, but when it is you feel its presence right away. Mango perfumes can smell ripe, sweet, and juicy or very green and leafy. Mango works especially well when it is blended with tropical, floral, fruity woody, and spicy notes.
Montale Mango Manga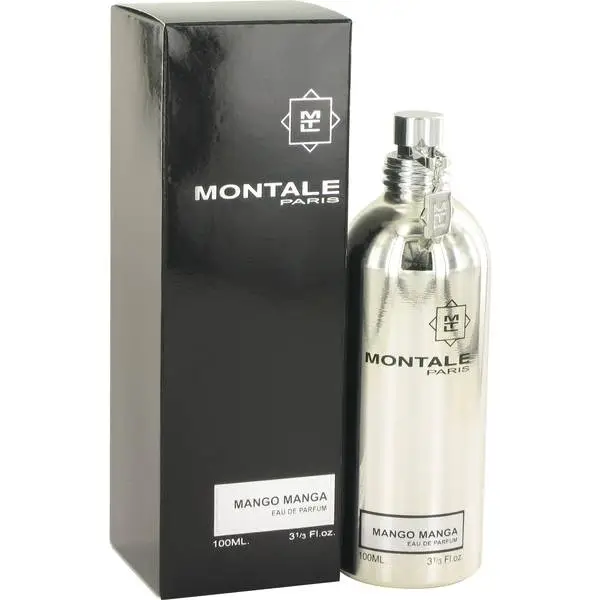 Montale Mango Manga perfume was first launched exclusively in Japan, as the name suggests, in 2005 where it was incredibly popular.  In 2010, Mango Manga was marketed worldwide. Manga is the Japanese style of comic books and explodes with bright colors as does Mango Manga. Here mango has the starring role and is at its juiciest and fruitiest. Harmonizing with orange water and jasmine, Perfumer Pierre Montale paired tropical ylang-ylang with a hint of the House's signature oud for one of the best Mango perfumes around.
Key scent notes: mango, orange zest, jasmine, ylang-ylang, neroli, oud, vetiver, cedar musk
Paco Rabanne Fame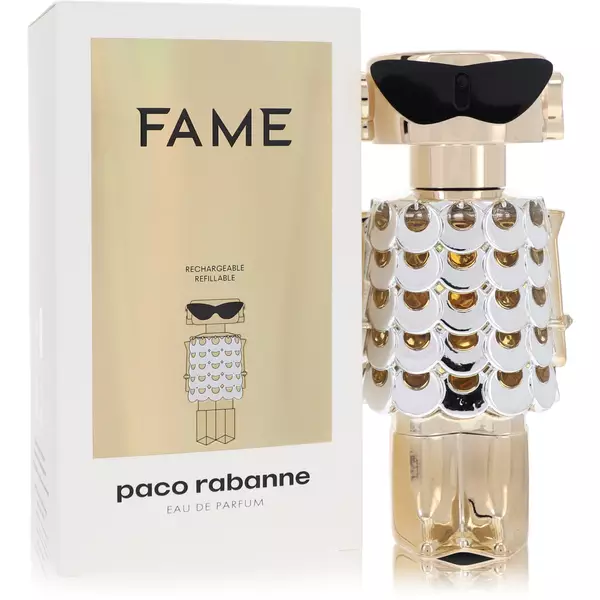 Was it the Mango top note that helped Paco Rabanne Fame win two 2023 French Fragrance Foundation Awards on June 8, 2023. Fronted by actress Ellie Fanning, Fame was released in 2022 and is the most modern mango perfume to date. Very popular with Gen Z and Millennials, it is created with a high percentage of eco-friendly and the award-winning gold chain mail bottle features an integrated NFC chip which gives consumers to access digital content. Fame is an easy to wear, playful mango perfume with a tropical vibe that combines creamy vanilla, airy jasmine with a trail of light incense at the dry-down.
Key scent notes: citrus, neroli, jasmine, ginger, cedarwood, patchouli, and amber
Kenzo Jungle Elephant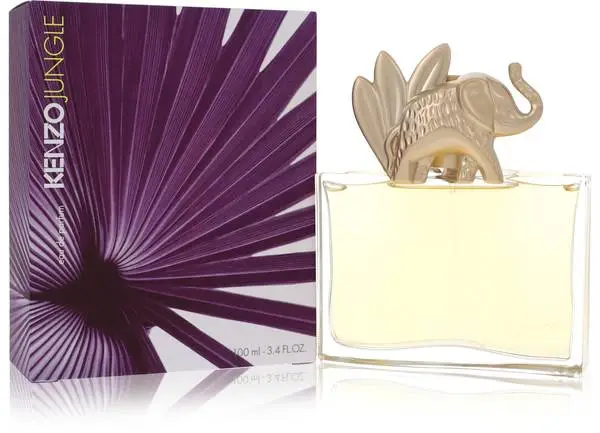 Kenzo Jungle Elephant contrasts significantly with Kenzo's minimalist fragrance style. It's an extravaganza full of life, complexity, and aroma. Perfumer Dominque Ropion combines a kaleidoscopic mélange of spices, plums, and orange with green mango and tropical ylang ylang. In India there is a drink called a mango lassi which is made with yoghurt, orange, and cardamom. Kenzo Jungle Elephant is the scented equivalent… but instead of taking a sip, you spritz.
Key scent notes: mandarin, cardamom, clove, ylang-ylang, licorice, patchouli, vanilla, and amber
Calyx by Clinique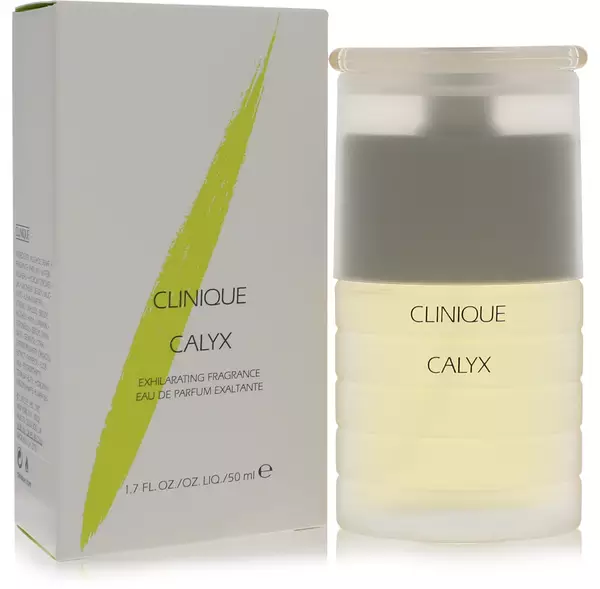 Calyx by Clinque is equal parts, mango and grapefruit. This mango perfume created by the renowned perfumer Sophia Grosjman might just be the one of the best green mango perfumes of all time. Surprisingly clean and fresh, grapefruit and green leaves balance the exotic tropical fruity guava, passionfruit, and papaya with green florals. Calyx uses a special fruity accord, and the perfumer Sophia Grosjman was quoted as saying Calyx is "crazy, very wild and it opened a whole new category of fragrances."
Key scent notes: grapefruit, mandarin, passion fruit, guava, papaya, jasmine, rose, lily, oakmoss, and vetiver
Kilian Moonlight in Heaven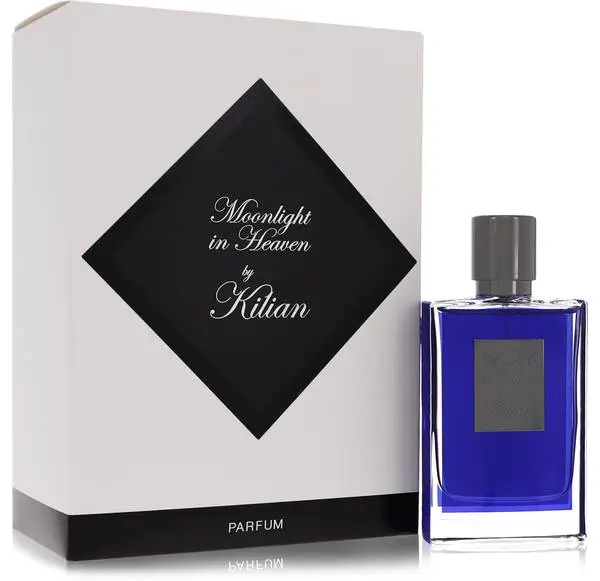 Mango and coconut shine the brightest in Kilian Moonlight in Heaven. Creamy coconut and milky rice along with citrus and spice, add sparkle to this juicy mango perfume that smells like a tropical paradise after the sun has set. Vetiver adds a touch of coolness like a canopy under the midnight stars.
Key scent notes: lemon, grapefruit, pink pepper, coconut milk, rice, mango, tonka bean, and vetiver
Hermes Un Jardin Sur La Nil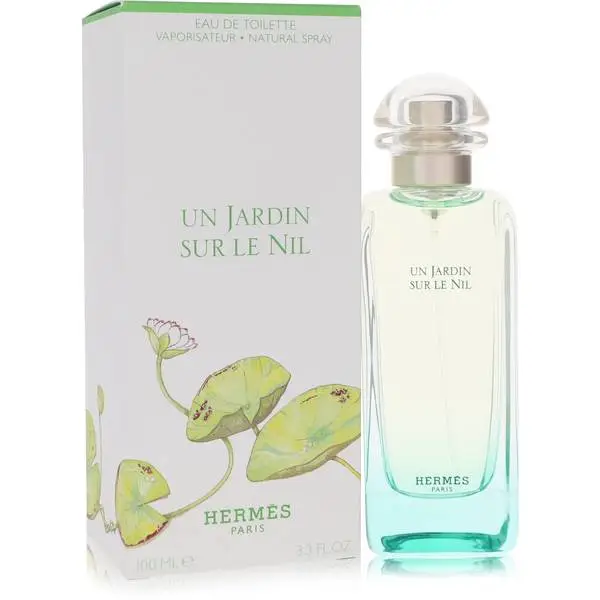 Master Perfumer Jean-Claude Ellena created Hermes Un Jardin Sur Le Nil after traveling to Egypt and wanting to bottle the beautiful scents he encountered on his journey. Un Jardin Sur Le Nil opens with a prominent mango note that is delicious and green. As you sail down the river, lotus flowers float by as cypress and mango trees waft their aromas as incense swirls in the warm breeze.
Key scent notes: green mango, lotus, grapefruit, calamus, sycamore wood, incense, and carrot seed
Xerjoff Cruz Del Sur Ii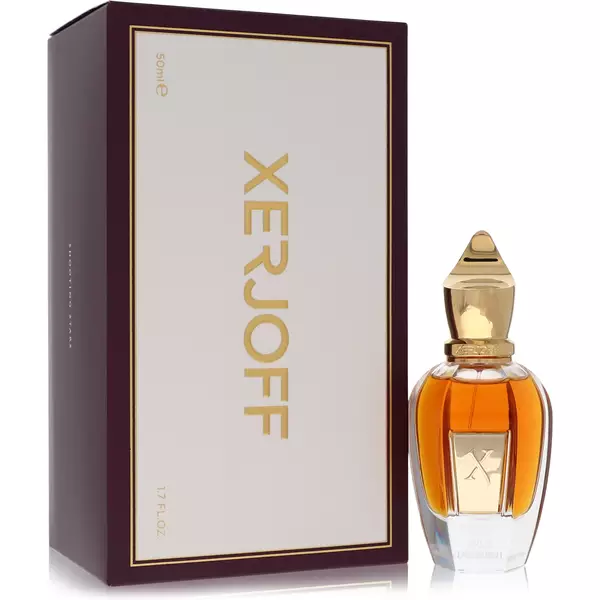 From the niche brand, Xerjoff Cruz Del Sur Ii is a rich juicy mango perfume that makes your mouth water. This tropical mango perfume is rich with fruit surrounded by green…florals, jungle leaves and the earthiness of vetiver. Luxurious, fruity and decadent.
Key scent notes: bergamot, lemon, lavender, jasmine, iris, patchouli, amber, and musk
L'Artisan Parfumeur Timbuktu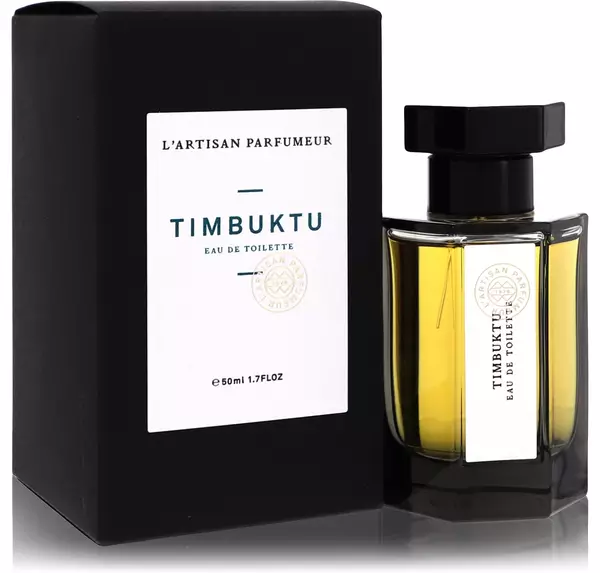 "The scent of smoky flowers, tangy fruit spices and woods"-Bertrand Duchaufour
L'Artisan Parfumeur Timbuktu melds mangos with jungle flowers and is and one of the most well-known and coveted L'Artisan Parfumeur fragrances. Timbuktu was composed In 2004 by Master Perfumer Bertrand Duchaufour, who was inspired by the intense scents of West Africa. Timbuktu was the first perfume to use the mysterious ingredient Karo Karounde, a native flower which gives a jungle-like quality to the perfume. With notes of cardamom and green mango surrounded by deep woods, pine resin and incense. Timbuktu is spiritual, exotic, rich and warm.
Key scent notes: mango, pink pepper, incense, papyrus, vetiver, myrrh, and benzoin
In Conclusion
Mango perfumes have a special magic as they add a touch summer and take you to exotic places with every spray, all year round. Now that we have shown you the best mango perfumes head on over to FragranceX.com and pick your favorite.
Be sure to read related blog posts and shopping guides below!
Best Tropical Fragrances of All Time
Best Fruity Scents
Best Summer Perfumes
Best Spicy Fragrances for Him and Her: Our 2023 Top Picks
Best Chypre Fragrances of 2023
14 Best Blue Perfumes and Colognes to Refresh Your Summer
10 Best Aldehyde Perfumes of All Time
Subscribe via Email
Get the best of FragranceX delivered straight to your inbox