Oct 16, 2021
|
7 min Read
10 Best Frederic Malle Perfumes of All Time
Frederic Malle: Iconic Perfumes by Legendary Perfumers
Why does Frederic Malle have such a cult following with fragrance connoisseurs and why is he important? This French brand offers iconic fragrances conceived by multiple legendary perfumers. 
But which of this brand's iconic scents is best for you? Follow along to learn what makes Frederic Malle's signature scents so highly regarded, and we'll guide you through the best Frederic Malle perfumes so you can choose the best fragrance for you.
What Are the Best
Frederic Malle Perfumes
?
Frederic Malle Editions de Parfums is a selection of scents created by some of the world's greatest perfumers and sold under their own names as part of a "library" of fragrances which began in 2000 and had never been done before. With Frederic Malle recruiting perfumers of different backgrounds, there's no two perfumes that are quite alike, giving the brand unique, notable appeal and fragrances with varying scent notes.
Here are the 10 best fragrances by Frederic Malle: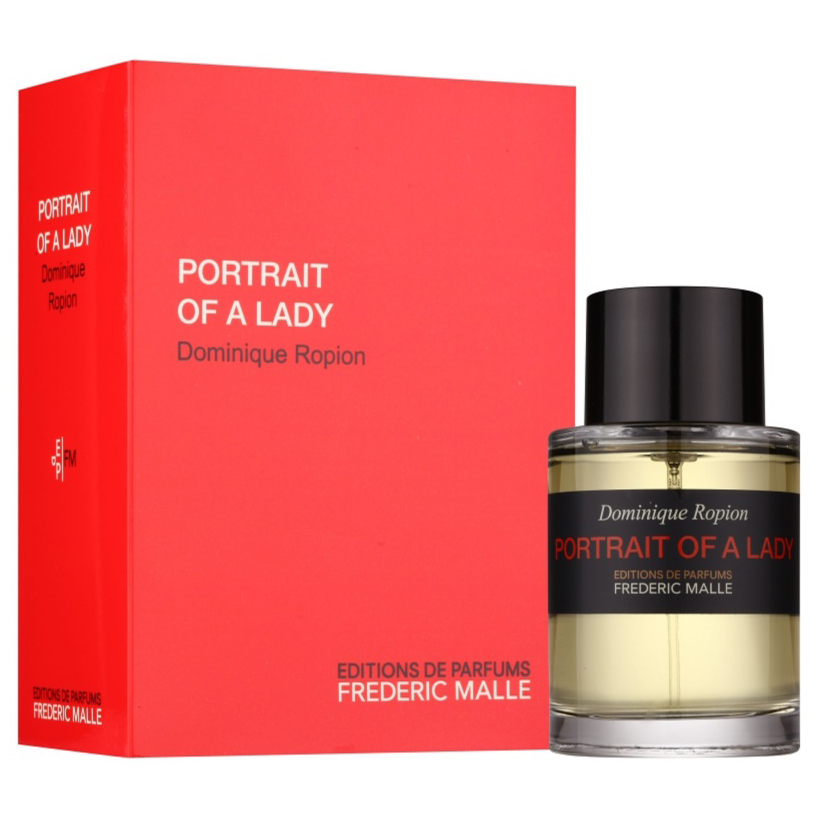 Considered a modern masterpiece, Portrait of A Lady by Frederic Malle envelops your senses as if you are draped in vermillion velvet. The fresh, fruity and natural rose perfume is dipped in honeyed sweetness then warmed with crisp amber and delicious cinnamon. Raspberry and red fruits meld with the layers of chocolatey patchouli and creamy sandalwood at the dry down. Considered one of the most beautiful feminine fragrances of the past 10 years. Portrait of a Lady is a fragrance fantasy that is best worn in the evening or to a party.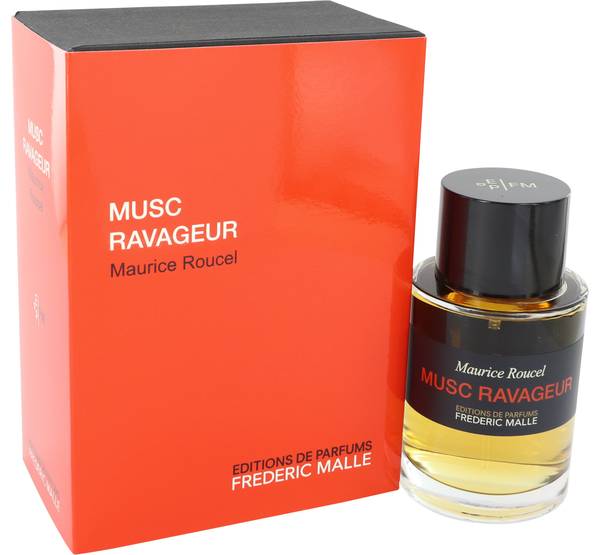 Musc Ravageur (meaning devastating musk) is one of the most sensual of all the Frederic Malle perfumes This ambery fragrance itself has absolutely no musk in it, which is confirmed by the famous perfumer Maurice Roucel himself; it's a classic oriental with pillowing puffs of vanilla and sweet spices. Its ongoing popularity  is due to its sexy charm and its cozy warmth. A perfect perfume for a night on the town or when you want to be the center of attraction.    
Created for Frederic Malle by perfumer Ralf Schwieger in 2000, Lipstick Rose is considered one of the best Frederic Malle perfumes. It captures the glamour, both vintage and modern of the scent of lipstick without being old fashioned, and is young and playful. With a bubbly opening and a sweet tart candy like fruity raspberry note, that melds into the light and flirtatious heart of powdered rose petals and violets. At the base soft clean musk makes a sophisticated appearance. The lasting dry down is a cushion of plush of candied violets and plush, ambery vanilla. Wear any time day of night when you want to feel as polished as wearing the most expensive lipstick on your wrist not your lips.  
Frederic Malle Carnal Flower is possibly the most loved floral of all Frederic Malle perfumes and a a tribute to tuberose. It took perfumer Dominique Ropion 18 months to compose the perfect fresh white floral. Hints of other white flowers dance with the diva, jasmine and orange blossom surround Lady Tuberose wearing a skirt of aromatic green leaves and fresh minty eucalyptus. Fruity melon and clean accents are elegant and feminine. The soft wood dry down is light and easy to wear. Fredric Malle Carnal Flower has its own signature style and this lovely fragrance is never overpowering and is a real compliment getter. Best for daywear or any time you want to feel fresh and chic.
L'Eau d' Hiver is the third fragrance by Jean-Claude Ellena for Frederic Malle. Translated from the French it means "the water of winter." But don't let its name throw you off. It is both warm and cool, like a watery spring in the snow, floating peacefully and happily with fresh citrus top notes, which are softened by white heliotrope, and warmed by iris, and honey. It is transparent, with seamless layering and whisper light luminescence. An every day perfume that is great for any occasion or season.
Capturing the subtle aroma of magnolia was a challenge but perfumer Carolos Benaim used special techniques to recreate this lively and refreshing feminine fragrance that is full of modern charm. Beginning with a burst of bright sunny bergamot and zesty lemon, magnolia and lily of the valley join this a nicely balanced citrus floral that is both sweet and fresh at the same time. Soft white musk adds a clean finish to this sunny day go-to scent you can wear every day.
Master Perfumer  Dominique Ropion is the perfumer behind Une Fleur de Cassie. The main star of Une Fleur de Cassie is mimosa… a flower shaped like a pom-pom and smells like powdery puffs of sunshine.This is a classic feminine floral Frederic Malle perfume that is light and fresh, a rich bouquet of mimosa, jasmine, and mimosa that brings a summer garden to your skin any time of the year. Hints of spices fold into fresh purple flowers that seem to grow from the clean wood and musk base. This long-lasting perfume is great for office and day wear.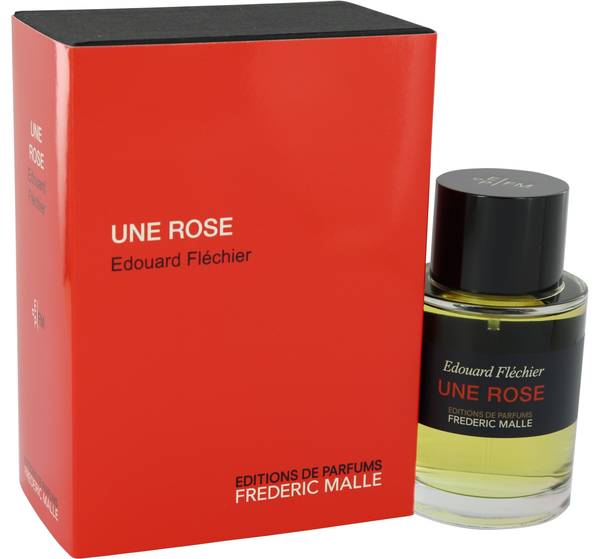 A rose is a rose is a rose unless it is Frederic Malle's Une Rose which seems like all roses in a single bloom. Wine-like top notes tumble into fresh dewy red rose petals that contrast with golden amber. Une Rose contains a truffle accord, that gives it an earthy almost savory quality. Sweet honey drips from each petal as the bloom unfurls into its full beauty. Opulent yet fresh, sun drenched yet shadowy, Une rose is a more of an impression of a rose than the flower itself, as if Claude Monet was in his garden painting. Une Rose can be worn for day and evening.
 Frederic Malle Angeliques sous la Pluie was created by Jean Claude Ellena in 2000 and is a great example of his fresh minimal style. This fragrance is so delicate, just like its name: "Angelica Flowers After the Rain". It is an aromatic light perfume that is clean and youthful. The opening of the scent is like a poem about a young girl in an herb and flower garden surrounded by a fresh mix of juniper berries and green flowers. With fragrance notes of angelica, juniper berries, coriander, musk and cedar, it is a carefree and a welcome addition to any fragrance collection. It works well for both work and weekend.
Lilac takes center stage and Frederic Malle Un Passant is a fresh feminine almost photo realistic expression of the beautiful lavender purple flower. Un Passant is a transparent, sheer and dewy scent that is youthful and delicate. It smells of fresh flowers that bear traces of the rainstorm as the sun just begins to warm the drenched lilacs, the ground covered with a haze of torn flowers and green leaves. Feminine and light suitable for day time.
Frederic Malle Fragrances – IN CONCLUSION
Frederic Malle perfumes are known their extraordinary luxury, their  famous perfumers as well as the outstanding quality of their unique floral, citrus, rose, herbal, fresh, sweet and fruity and ingredients.
FragranceX carries a great range of authentic Frederic Malle best sellers for women at less than department store prices. Shop discounted designer fragrances now!
Interested in learning about other top perfume brands? Check out the other FragranceX perfume guides:
Subscribe via Email
Get the best of FragranceX delivered straight to your inbox
Related Posts
Sep 26, 2023
|
2 min Read
The Best Perfumes for When You're Craving a Pumpkin Spiced Latte
Autumn is a magical time when the world transforms into a tapestry of golds, reds, and browns....