10 Best Fall Perfumes of All Time
With the dog days of summer behind you, explore the best fall fragrances for sweater weather.
Fall is the opportunity to wear some favorite scents you just can't bring yourself to wear in the heat of summer. Changing from light summer fragrances is part of a mindset – as the air gets cooler, our taste turns to more serious scents, or at least those that make more of an impact. Look for perfumes that have ingredients like fruit, amber, woods, musk, and spices, that are added to your favorite floral and rose perfumes. These notes are still fresh, sweet and clean but have more deepness. Since skin can get drier during the fall, opt for eau de parfum and perfume concentrations which last longer on the skin than summery colognes.
Follow along for our favorite on-trend fragrances for autumn and find your signature scent that will take you from the last days of summer into the first snowfall: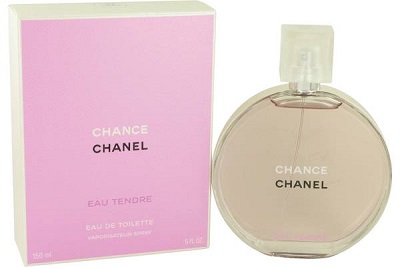 This sparkling companion to the iconic Chanel Chance was formulated by Olivier Polge and reminds us of the excitement of a new season. Opening with a mouth-watering citrus burst of grapefruit and blood orange, Chanel Chance Tendre wakes you up to the possibilities that autumn brings. Crisp heart notes of jasmine and iris lend a sense of sophistication – this beauty spent her summers in the chicest locales. Vetiver, cedar and musk provide a sweet, clean base that makes Chance Eau Vive perfectly suited to those transitional fall days where the weather starts out cool but quickly warms up. 
For more iconic Coco Chanel fragrances, follow along in our Best Chanel Perfumes Of All Time guide.
Recommended Related Fragrances: Guerlain Jardins de Bagatelle, Givenchy Demoiselle Eau Florale, Burberry Her Blossom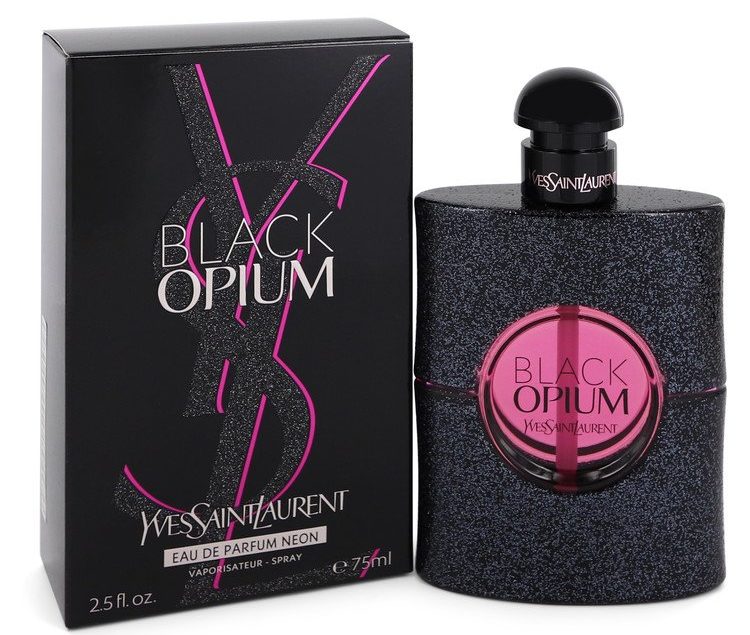 Black Opium by YSL is a sweet twist on the classic Opium fragrance, and it's just the thing to satisfy those fall urge for mocha lattes. A collaboration between four master perfumers Black Opium opens with a shot of espresso sweetened by sensual vanilla. A heart of orange blossom gives it a feminine aroma, and base notes of cedar and patchouli add a bohemian flair. Best worn early fall into winter for day and evening wear. 
Recommended Related Fragrances: Calvin Klein Euophoria Gucci Guilty Black, Black Opium Floral Shock
Marc Jacobs Perfect is a tribute to confident women who know exactly what they like and have flair and style.  Perfect is the perfect floral fall fragrance composed with a shower of white jasmine and daffodil petals mixed with the luscious warm elements of golden roasted almonds and sandalwood. It's ideal for the floral lover who wants a floral fragrance to feel richer than their other petal perfumes. It can be worn year-round and is a great twist to flowery fragrances that is particularly autumnal. 
Interested in learning about the other top Marc Jacobs fragrances like the iconic Daisy line? Follow along in our Best Marc Jacobs Perfumes of All Time guide.
Recommended Related Fragrances: Dior Joy Intense, Versace Vanitas, La Vie Est Belle, 
Enter into an enchanted English forest as the leaves change color with Jo Malone English Oak & Currant. The feminine fruity and  floral perfume opens with the tart red currant berry, a glimmer of pink pepper and luminous mandarin and musk. The woody strength of the oak tree, the romance of the rose and glowing amber warms the perfume, suffusing the skin with a tawny, golden sultry aura that lasts from morning to evening. This exquisite combination of roasted oak and rose has, like the oak tree itself, amazing longevity.  English Oak & Redcurrant hums from dawn to dusk.
Best for the days when the mornings are crisp and the nights are still chilly and anytime you want a fresh fruity perfume.
Recommended Related Fragrances: Jo Malone Pomegranate Noir, Jo Malone English Pear and Freesia,Jo Malone Black Cedarwood and Juniper
The celebrity designers and twins Mary Kate and Ashley Olsen are the creative forces behind the clothing company Elizabeth and James. Nirvana Black was created by the renowned Pierre Negrin of Firmenich, who was the nose for the uber niche Omani house of Amouage and the reformulation of Fracas in 1996, to name a few of his ultra-luxe fragrances. Nirvana Black has just a few notes violet, sandalwood, and vanilla. Upon application, the first two notes combine to present an impression of green wood that is freshly cut aa the violet peeks through a creamy dreamy sandalwood. Nirvana Black has some surprises up its designer sleeve that turns a fall scent crush into an autumn obsession. The violet returns mixed with vanilla as a touch of powdered sugar, and a subtle hint of spices) turn up the heat.  This time, imagine coming in out of the cold and being greeted with a kiss which warms you from the inside out and you'll approximate the sensation of Nirvana Black's drydown. The crystal flacon was modeled after their own vintage purses. Nirvana Black is a great compliment getter and is easy to wear as well as elegant.
Recommended Related Fragrances: Marc Jacobs Divine Decadence,  Nirvana Amethyst,  Mary Kate and Ashley Coast NYC Passionfruit
Treading the fine line between skin & overpowering, the star of Narcisco Rodriguez for Her is musk- the main ingredient around which the fragrance is woven. Accents of amber give it the skin-like warmth, and a petal-like  tactile touch that is reminiscent of clean skin that bears faint traces of floral soap. A shadow of deep vetiver and fresh patchouli make things exciting in the drydown. A soft but sensual perfume that is great for fall. 
Recommended Related Fragrances: Jovan White Musk, Nacisco Rodriguez Pure Musc, Narcisco Rodriguez Ambree
Rouge 540 by master perfumer Francis Kurkdjian has been a fall classic since it debuted as a scented ode the famous Baccarat crystal to celebrate their 25th anniversary. This opulent and bright perfume that has the same slightly mesmerizing effect on the skin that fine crystal has on the eyes. The opening is delicious with a shot of blood orange and jasmine that quickly settles into amber and slightly spiced golden saffron in the heart notes leaving a glowing aura on the skin.The sillage and longevity are above average and you will be noticed wafting Rouge 540 Baccarat in the best possible way. Wearing Rouge 540 is a fantastic way to enter a room without knocking everyone else over; instead, they will approach you to ask, what is that perfume? Perfectly uni-sexy and can be worn by men and women.
Recommended related fragrances: Bvlgari Splendida Rose Rose, Prada Amber, L'Artisan Parfumeur Mon Numero 9,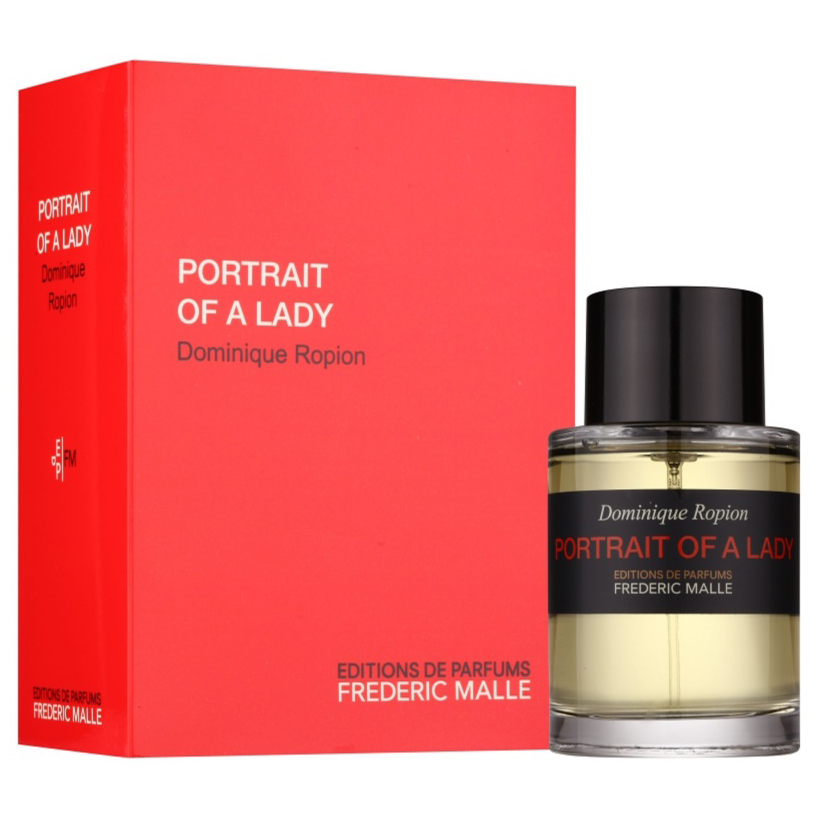 An Autumn rose that is so exquisite, Portrait of A Lady by Frederic Malle feels like you are draped in scarlet velvet. The fresh, fruity and natural rose perfume is dipped in honeyed sweetness then warmed with crisp amber and delicious cinnamon. Raspberry and red fruits meld with the layers of chocolatey patchouli and creamy sandalwood at the dry down. Considered one of the most beautiful feminine fragrances of the past 10 years, Portrait of a Lady is a fall fantasy that is best worn in the evening or to a party.
Recommended related fragrances: Tom Ford Rose Prick, Stella Perfume by Stella McCartney Frederic Malle Une Rose, 
It's leather jacket weather during the fall, and one of the most feminine floral leather perfumes is Bottega Veneta from the esteemed fashion house.  Joyful and radiant, the fresh bouquet of radiant jasmine, luminous iris and powdery violet wraps around the softest suede heart adding a fresh touch. Pink pepper adds some spice and the glowing floral fragrance notes are delicately sweetened by apricot. Bottega Veneta Eau de Parfum is beautiful and memorable, a welcome embrace as the days grows shorter. This sumptuous perfume has excellent longevity and is especially stunning after the sun sets.  
Recommended Related Fragrance: Hermes Kelly Caleche,Knot by Bottega Veneta, Jean Paul Classique
Try some coffee with your rose. Montale Intense Café centers around coffee beans dipped in red roses. Add a pump of vanilla, a swirl of musk and sprinkle some amber and chocolate shavings on top and you have a luscious latte of coffee for your skin  Suitable for day and evening, Intense Café can be worn by men and women and is best for cooler weather.
Interested in learning about this brand that has quickly risen in popularity? Explore our Best Montale Perfumes of All Time guide.
Recommended related fragrances: Tom Ford Café Rose, Montale Arabian Tonka, Replica Coffee Break
Autumn Perfumes – In Conclusion
 Fall offers so many perfumes to choose from. Some days the weather is warm, and others it is chilly. The best fall perfumes are warm, deep and add coziness to  floral, citrus, rose, fresh, sweet and fruity scents.
FragranceX carries a great range of authentic Fall best sellers for women at less than department store prices. Shop top fall fragrances at a discount now!
Interested in learning about top perfume brands and scent notes? Check out the other FragranceX perfume guides:
Read on for more of the most popular scents available:
Subscribe via Email
Get the best of FragranceX delivered straight to your inbox