Jun 21, 2021
|
10 min Read
15 Best Rose Perfumes 2022
Everything's coming up roses
There's nothing more fresh, romantic, and feminine than a rose perfume. Rose scents are also said to be relaxing and restorative because, like lavender, they encourage us to take deep, slow, controlled breaths. The best rose-scented perfumes are transporting, but they're far from equal. In fact, while some varieties go heavy on the floral notes, others are balanced with fruity accents or even spicy or musky undertones.
There's an entire garden of variability in perfumes that smell like roses. So if you're avoiding experimenting because you associate rose scents with potpourri or granny fragrances, you might want to reconsider.
Another great feature of rose perfumes is their versatility. Even though they tend to be associated with light and airy, spring or summer feelings, they actually work wonderfully year-round. (Hello, Valentine's Day!) With that in mind, we've rounded up sophisticated, perfectly-balanced rose perfumes you'll love, no matter your personality or the occasion you're shopping for. 
Here's a look at the 15 best rose fragrances for 2021.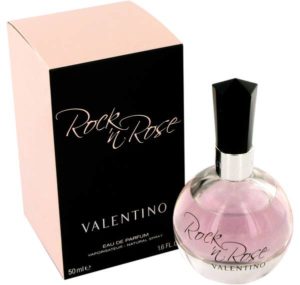 Rock'n Rose couldn't be a more fitting name for this warm rose and vanilla perfume, or a more perfect reflection of the Valentino brand. Most women closely associate Valentino with the color red and an overall romantic aesthetic. But the retailer is also known for studded shoes, bags, and other glam accessories. That rock-n-roll edge and feminine allure come together in this flirty selection. It's the perfect fit for any woman who relishes two opposing sides to her personality. In keeping with the outré style, notes include bergamot, blackcurrant, red rose, gardenia, vanilla, and sandalwood — a potpourri of harmoniously opposing chords.
Recommended related fragrances: Flora by Gucci, Paloma Picasso By Paloma Picasso, Bright Crystal Absolu By Versace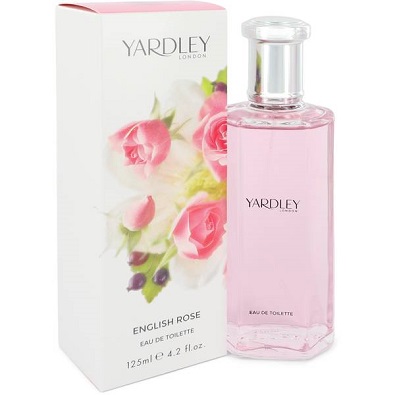 Prim and proper with a twist is the fun vibe from this scent by Yardley London. Green and floral notes like geranium and rose balance its woody accords and spices (including musk). So while this is an undeniably feminine fragrance perfect for a romantic evening out, its dimension and complexity will shower you with compliments.
Recommended related fragrances: Lily Of The Valley Yardley By Yardley London, English Bluebell By Yardley London , Lacoste Pour Femme By Lacoste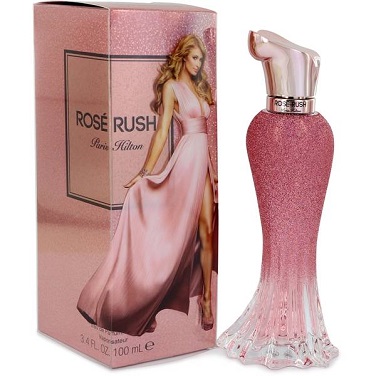 For an affordable rose scent that smells expensive, look no further than this popular option from Paris Hilton. One of the most successful celebrities to enter the perfume space, Hilton knows her fragrances. That abiding wisdom comes through loud and clear with Rose Rush. In keeping with the sensuous bottle, this is a frilly but sexy scent, ideal for a night out with the girls. You'll find fragrance notes like rose petals, neroli, peony, white musk, amber, and cedar here, to make you feel like a damask rose in bloom.
Recommended related fragrances: Versace Versense, Happy Heart By Clinique, Calandre By Paco Rabanne, and Ari by Ariana Grande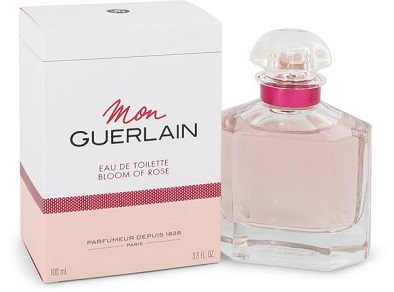 Fancy yourself an Angelina Jolie type? That is to say: feminine yet adventurous, with an undeniably thorny edge. Well, you're in luck, because Mon Guerlain Bloom of Rose is just the scent for you. Modeled by the Academy Award-winning actress, this rose scented perfume delivers energetic notes of lavender and vanilla. It's edgy while still alluringly approachable.
Recommended related fragrances: Esprit D'oscar By Oscar De La Renta, Kelly Caleche By Hermes, Escada Island Kiss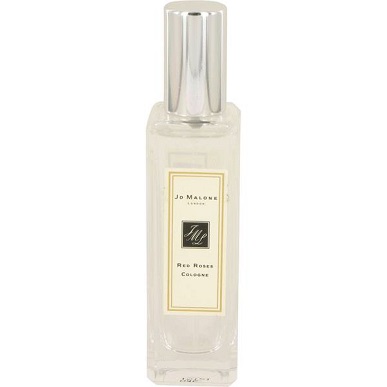 If you're seeking a light pick-me-up after a long, soul-sapping day, Red Roses from Jo Malone is an invigorating option. It's an airy scent with notes of lemon, mint, and violet in addition to Bulgarian rose. Use it when you're ready to slip the bonds of daytime you and rejuvenate your heart.
Recommended related fragrances: Mon Jasmin Noir L'eau Exquise By Bvlgar, Eau Des Merveilles By Hermes, Gucci Ii By Gucci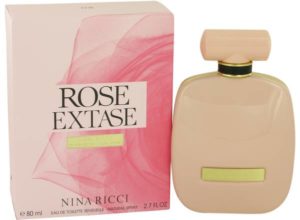 Nina Ricci is known for their timeless feminine frocks. This exquisite scent is in keeping with that time-honored tradition. Rose Extase is a praiseworthy choice for a special occasion like an anniversary, birthday, or wedding. It's a sweet, floral rose perfume, but with vanilla, musk, and sandalwood notes that add mystery and depth. It's also worth noting that storied perfumer Francis Kurkdjian had a hand in creating this memorable scent. 
Recommended related fragrances: Very Irresistible Sensual By Givenchy, Vetiver Ambrato By Bois 1920, Kelly Caleche By Hermes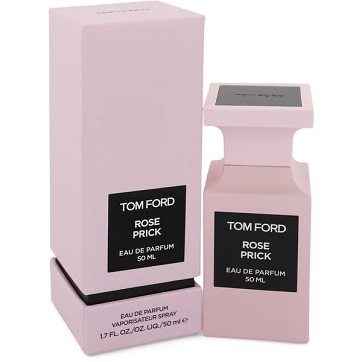 A rose is not a rose in the hands of Tom Ford and his endlessly-unique scents. If you're looking for a fragrance that is sure to start a conversation, reach for Ford's Rose Prick. This is a pricey option, but as with most of Tom Ford's offerings, a little goes a long way here. You won't need more than two or three spritzes to last from morning through the evening. Among the unique notes you'll uncover here are sichuan pepper, turmeric, and patchouli. Those hints of spice offset this perfume's various rose iterations (think May rose, Turkish rose, and Bulgarian rose).
Recommended related fragrances: Cabochard By Parfums Gres, Roma By Laura Biagiotti, Rive Gauche By Yves Saint Laurent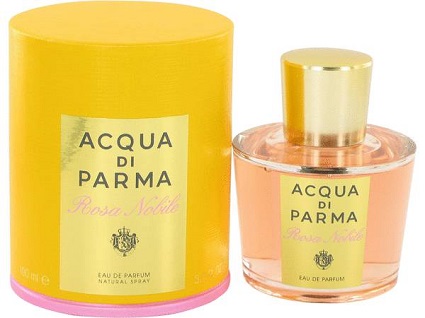 For a timeless rose scent you'll wear year after year, look no further than Acqua Di Parma Rosa Nobile. This fragrant delight works to highlight all the many mysteries of the rose. It's an elegant choice, best for special occasions after dark. The classic bottle is in keeping with the timeless soul of the perfume. Lily-of-the-valley, peony, and violet form an elegant setting for this perfect, fragrant rose elixir. 
Recommended related fragrances: Vera Wang Look By Vera Wang, Prada Infusion D'iris By Prada, My Insolence By Guerlain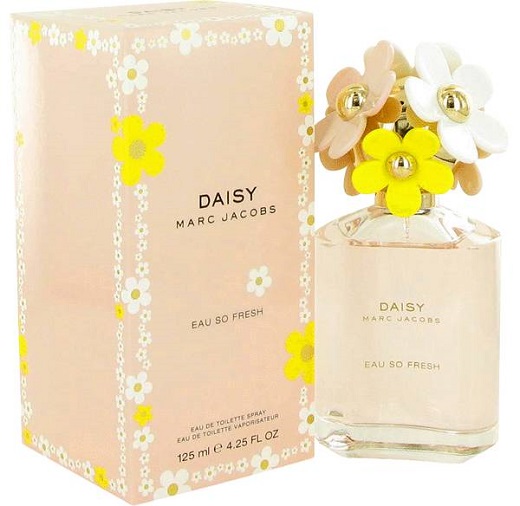 Are you sweet, playful, and feminine, or just wanting to feel that way? Then checkout Daisy Eau So Fresh from Marc Jacobs. Top notes of raspberry and grapefruit elevate the wild rose and jasmine in the middle, finishing with musk, warm plum, and cedarwood. This intriguing rose musk perfume fits in perfectly at a garden party or an evening of Shakespeare in the park. A beautifully-crafted bottle perfectly reflects the scent's vivacious personality. 
Recommended related fragrances: Byblos By Byblos, Laura Ashley No. 1 By Laura Ashley, Intuition by Estee Lauder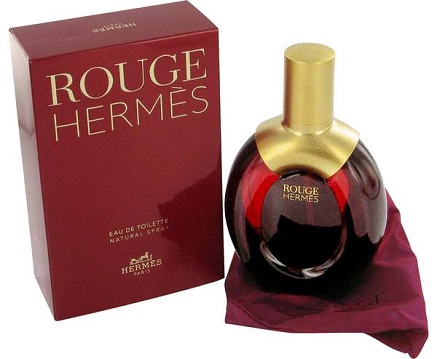 Rouge isn't as well known as many of Hermes' other offerings, but it's no less dazzling. The floral, woody scent offers top notes of rose, ylang-ylang, and iris, complementing middle notes of sandalwood, vanilla, and cedar. Heady spice and myrtle form the base. While you might expect this rose water perfume to be rose-forward given the classic nature of the Hermes brand, it surprises with its unexpected spice and sex appeal. This is a great option for a fun night out on the town. 
Recommended related fragrances: Calandre By Paco Rabanne, In Love Again By Yves Saint Laurent, Laila By Geir Ness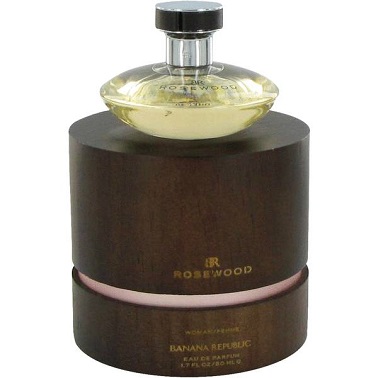 An amber floral rose fragrance, Rosewood is an enticing yet affordable perfume with broad appeal. It's no surprise it's been around for 15 years. Rosewood is a hardwood, but in this perfume it takes on an earthy, rose-like feel. Unexpected earthy undertones give this Banana Republic fragrance an engaging unisex feel. Woody notes like musk add an always welcome hint of sex appeal. 
Recommended related fragrances: Jennifer Aniston Near Dusk By Jennifer Aniston, Esprit D'Oscar By Oscar De La Renta, Light Blue Dreaming In Portofino Perfume by Dolce & Gabbana
In 2021, Lilly Pulitzer is making a major fashion comeback. This rose scent falls perfectly in line with the socialite designer's verve for all things girly, frilly, and brightly-patterned. Roses De Chloe is a delectably-fresh rose scented perfume that makes a tantalizing accessory for spring and summer. You can wear it as an all-day mood, thanks to versatile notes of bergamot and magnolia to support its breezy rose essence. 
Recommended related fragrances: Between Us By One Direction, Fendi By Fendi, Victoria's Secret Scandalous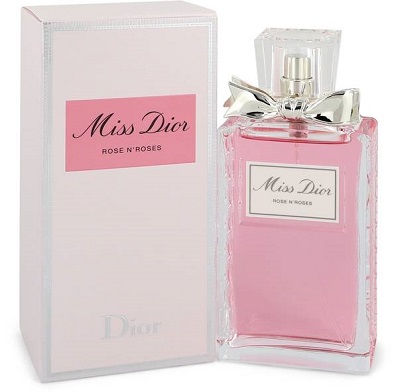 If you can't make it to Capri this summer, you can at least pretend you're there. A citrus rose scent, Miss Dior Rose N'Roses by Christian Dior will transport your soul to warmer climes. This fragrance has surprisingly good longevity for a floral option. While it isn't the most original rose water perfume, its delightful, timeless notes of geranium, bergamot, Italian mandarin, Grasse rose, Damask rose, and white musk will never go out of style.
Miss Dior is a hot commodity at the moment, with Natalie Portman's iconic Christian Dior commercial about the fragrance line. Learn more about this famous perfume in our Miss Dior Perfume Review.
Recommended related fragrances: Reve D'or By Piver, Live In Love By Oscar De La Renta, Daisy Eau So Fresh By Marc Jacobs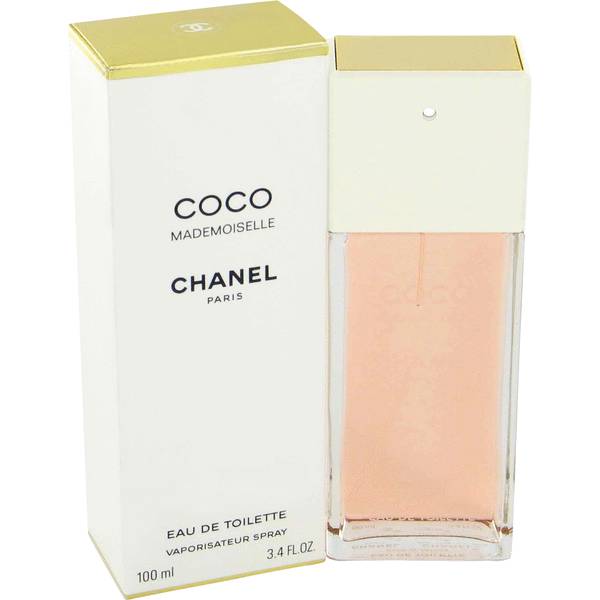 Rose perfumes don't get more classic and sophisticated than Chanel. Coco Mademoiselle excitingly embodies the brand's signature aesthetic. This is a light, delicate scent, perfect for warm weather. Wear it when you want adventure, without anything to weigh you down. It will gift you a refreshing, calming tone with notes of bergamot, vanilla orange, jasmine, and patchouli in addition to a tempting Turkish rose.
Recommended related fragrances: Chanel No. 5, Euphoria By Calvin Klein , Flowerbomb By Viktor & Rolf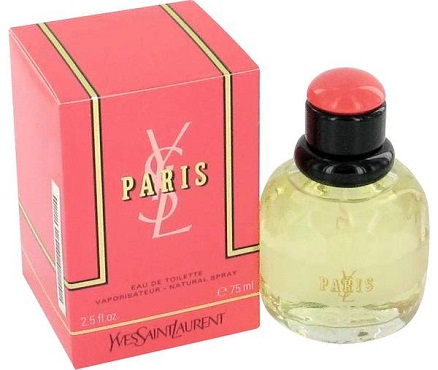 If ever there was a timeless rose scent, it would be Paris from Yves Saint Laurent. This warm rose perfume has been around since 1983. Its zest for life was inspired by the easy elegance of the Parisian woman, which translates well into a versatile selection that works year-round, from day-to-night. Top notes include bergamot and violet with rose and iris in the middle, and a balanced finish of warm sandalwood.
Recommended related fragrances: Je Reviens By Worth, Stella By Stella McCartney, Madame Rochas By Rochas
Summary
This list of the best rose perfumes puts all fears of potpourri to rest. The options here are timeless in the best way, with rich complexity that adds uncharted depth. These selections will delight you, no matter if you're looking for a year-round scent, a new favorite summer fragrance, something romantic, or a special mood that travels easily from day to night. Rose is much more versatile than most people think. But even so, these are always perfect for special occasions like a Valentine's Day. 
Be sure to check out all of these fresh smelling rose perfumes and more at FragranceX. 
---
Read on for more of the most popular scents available: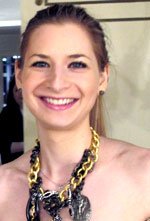 Sharon Feiereisen is a freelance writer who specializes in fragrance, makeup, wellness, health, skincare, and general lifestyle topics. Her work has been published in Time Out, Newsday, The Knot, Teen Vogue, Business Insider, Real Simple, and Hamptons Magazine among many other print and online outlets. When she's not writing about new, exciting fragrances, you can usually find her on an airplane or at a boutique fitness studio.
Subscribe via Email
Get the best of FragranceX delivered straight to your inbox