Aug 2, 2022
|
11 min Read
15 Best Elizabeth Arden Perfumes 2022
Delight in this list of the best Elizabeth Arden fragrances.
Calling Elizabeth Arden an innovator of the fragrance world doesn't really cut it. In fact, this American perfume house released its first scent, Blue Grass, almost 100 years ago in 1934. Lauded not only for its perfumes, Elizabeth Arden is widely known for introducing American women to eye makeup, and for putting the term "makeover" on the cosmetics map.
Since then, the brand has risen from strength to strength, producing some of the world's most popular perfumes like Red Door and Sunflowers. Nowadays, it's almost impossible to find a woman who doesn't own at least one Elizabeth Arden perfume.
Each multi-faceted scent is designed with its own unique appeal, blending delicate, decadent notes with a dash of florals, aromatics, or fresh hues. Not sure where to start when it comes to Elizabeth Arden perfumes for her? Read on for all of our top picks.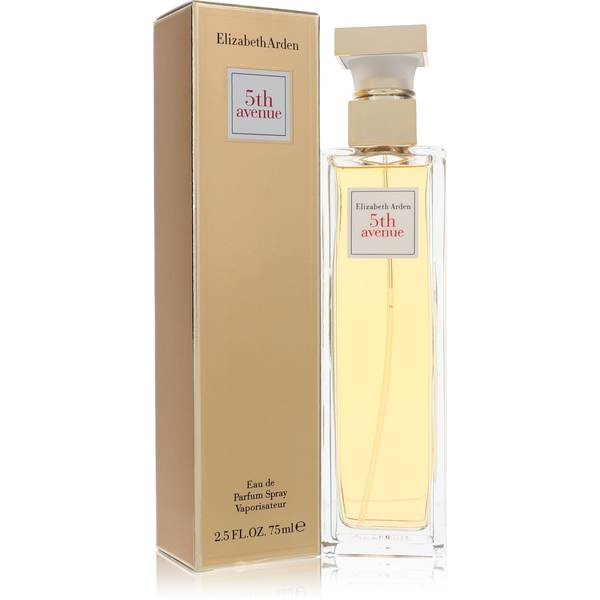 Elizabeth Arden 5th Avenue is charming and stylish. This timeless fragrance promises to never go out of fashion thanks to its classic blend of floral and fresh notes. One of the best Elizabeth Arden perfumes for everyday life, 5th Avenue is your secret weapon in scent form for always looking the most put together — no matter which room you walk into. 
Opening with a breeze of lilac, linden blossom, magnolia, and mandarin, 5th Avenue is reminiscent of the luxury department stores you wander through with wide eyes. Its wonderful longevity means you'll never grow tired of its fruity, floral, woody notes.
Similar to: Miss Dior (Miss Dior Cherie) Perfume by Christian Dior, Flowerbomb by Viktor & Rolf, Jimmy Choo by Jimmy Choo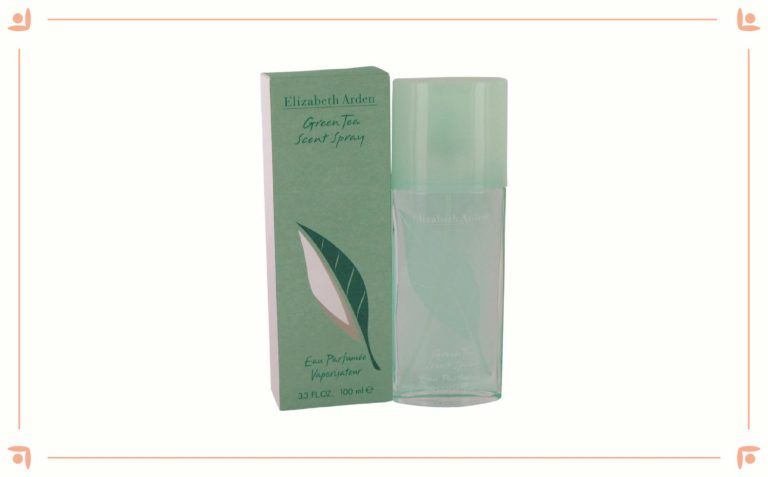 Elizabeth Arden Green Tea is a delicious tonic for warm weather. This delicate fragrance is best spritzed first thing in the morning, offering a cleansed, refreshing appeal to start your day. Masterfully blending citrus and green notes, it's a fresh, clean scent and one of the best Elizabeth Arden fragrances for spring or summer. 
Lemon, bergamot, mint, orange peel, and rhubarb are some of this fragrance's most prominent top notes, perfectly balancing on the tightrope of feminine and elegant without veering too much into any one accord. Many hours later, you'll still admire its lingering notes of green tea, amber, and cloves. This is one of the best Elizabeth Arden fragrances for when you need more of that summertime feeling.
Similar to: Bright Crystal by Versace, Light Blue by Dolce & Gabbana, Euphoria by Calvin Klein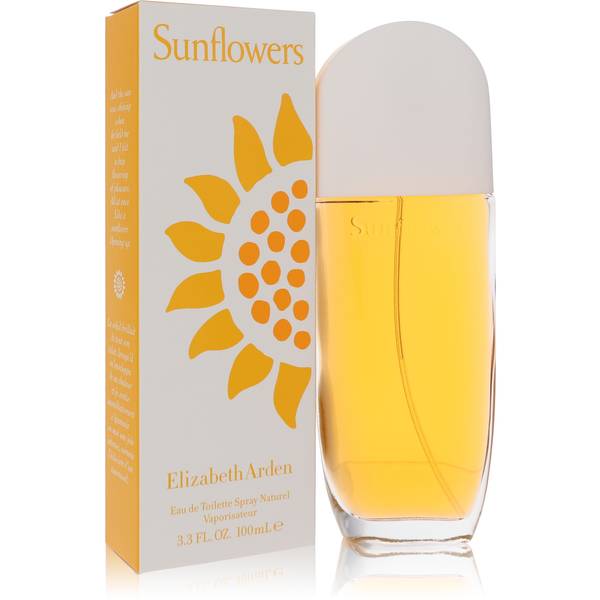 There aren't many fragrances that can instantly transport your mood into "vacation mode" quite like Elizabeth Arden Sunflowers. This heavenly perfume is summertime weather wrapped up in bottled form, infusing fruity, citrus notes in such a way you'll swear the temperature just turned up a little bit. 
It's one of the best Elizabeth Arden scents not just for vacation but also for remembering that feeling when you've returned home. Sunflowers is a perpetual favorite of the brand and it's easy to understand why. Breathe in its notes of orange blossom, sweet juicy mandarin, bergamot, and melon the same way you'd gulp down a refreshing, ice-cold cocktail. 
Similar to: Ck In 2U Perfume by Calvin Klein, Royal Revolution Perfume by Katy Perry, Live Perfume by Jennifer Lopez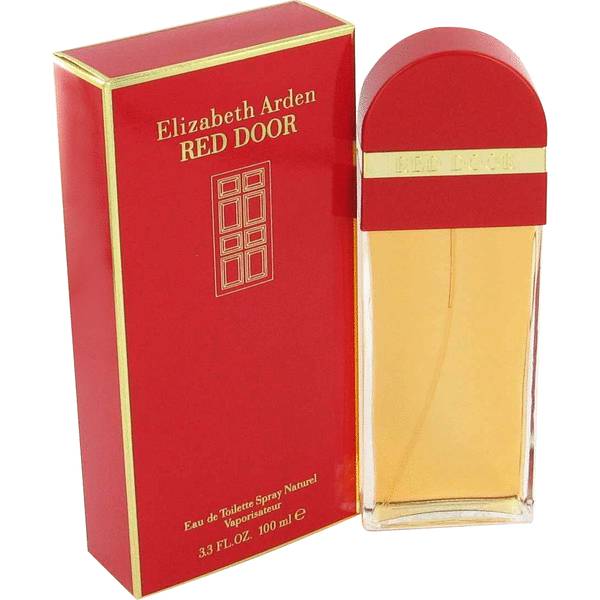 Elizabeth Arden Red Door is classy, rich, and almost velvety in its appeal. This elegant fragrance is best reserved for women in their 30s and 40s thanks to its blend of classic notes. Floral, sweet, powdery, and woody all at once, this is most definitely a multi-faceted perfume that performs a little differently on everyone who wears it. 
Among the best Elizabeth Arden fragrances for anyone who loves a floral scent, Red Door is a haven of rose, orange blossom, and violet top notes presented proudly alongside a basket of peaches and plums. It's a luxurious scent you'll fall in love with.
Similar to: Paloma Picasso by Paloma Picasso, Pleasures Perfume by Estee Lauder, Lacoste Pour Femme Perfume by Lacoste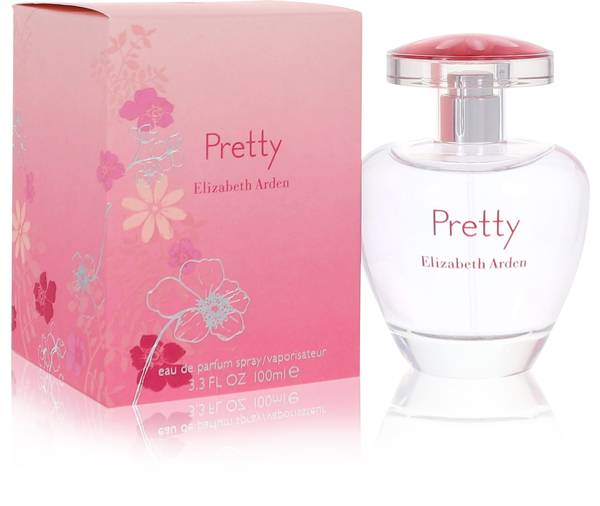 Elizabeth Arden Pretty is one of the best Elizabeth Arden perfumes for gifting. This versatile scent is a winner for women of all ages, bringing together a collection of notes almost universally loved. A brilliant everyday scent with just the right amount of power, Pretty is a fresh, white floral fragrance with a brilliant longevity and an impressive sillage of flower-filled notes to match. 
Classy and stylish, Pretty opens with a refreshing breeze of Italian mandarin and orange blossom followed by a deeper invitation of petalia, starry jasmine, and pink lily florals. This ageless perfume adds a dash of magic to everyday life.
Similar to: Fancy Perfume by Jessica Simpson, Samsara Perfume by Guerlain, Amarige Perfume by Givenchy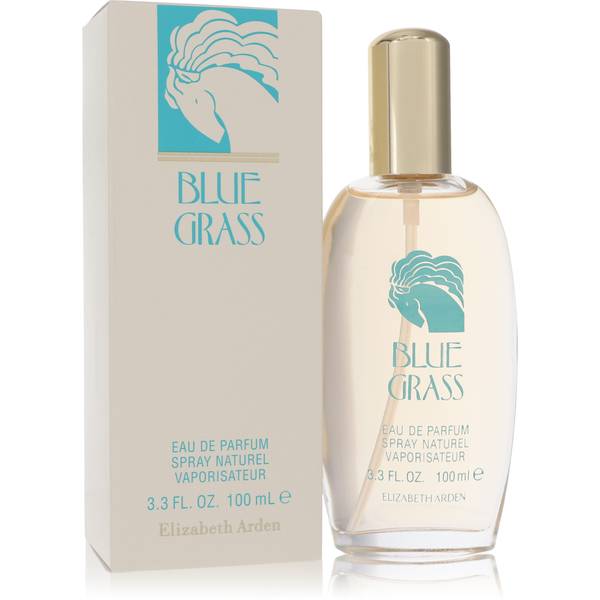 Elizabeth Arden Blue Grass is a refreshing fragrance that strays from the usual path of scents from this brand. Released as the first ever fragrance from Elizabeth Arden, Blue Grass is an adventure into warm, spicy, aromatic worlds, adding a dash of intrigue and a hint of wonder with its lavender, geranium, lily, and bergamot top notes. 
This is a fragrance that demands an assertive wearer — a boost of confidence in scent form that you'll appreciate most during the working week. It's also one of the best Elizabeth Arden perfumes for office wear.
Similar to: Eternity by Calvin Klein, Oscar Perfume by Oscar de la Renta, White Diamonds Perfume by Elizabeth Taylor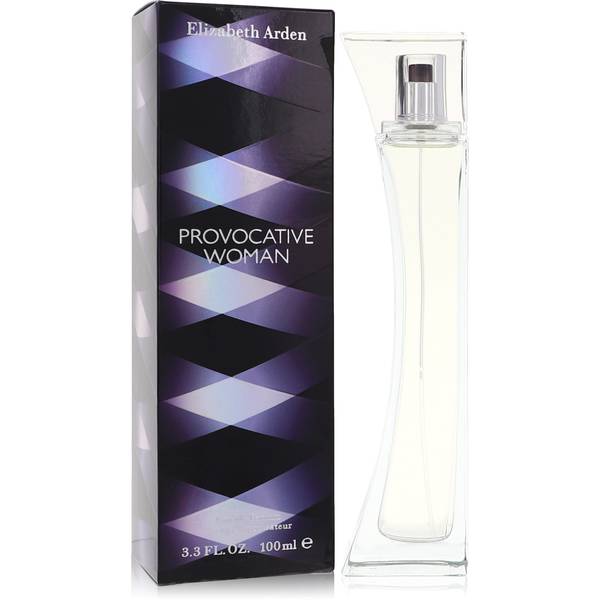 Everything about Elizabeth Arden Provocative is endlessly fashionable. The first thing you'll notice about this delicious, unusual scent is its classy bottle, paving the way for its just-as-elegant scent. It's one of the best Elizabeth Arden fragrances to wear at a five-star restaurant.
A top signature scent for women in their 20s and 30s, Provocative adds just the right amount of self-assuredness to your look with its fruity, floral, and subtly sweet notes. Quince, water lotus, and ginger lily are three of Provocative's most captivating accord, accentuated with Hinoki wood and red amber. It's the latter of those that offers a delicious reminder on the skin for hours after it's been spritzed.
Similar to: Alfred Sung Perfume by Alfred Sung, Jovan Musk Perfume by Jovan, Passion Perfume by Elizabeth Taylor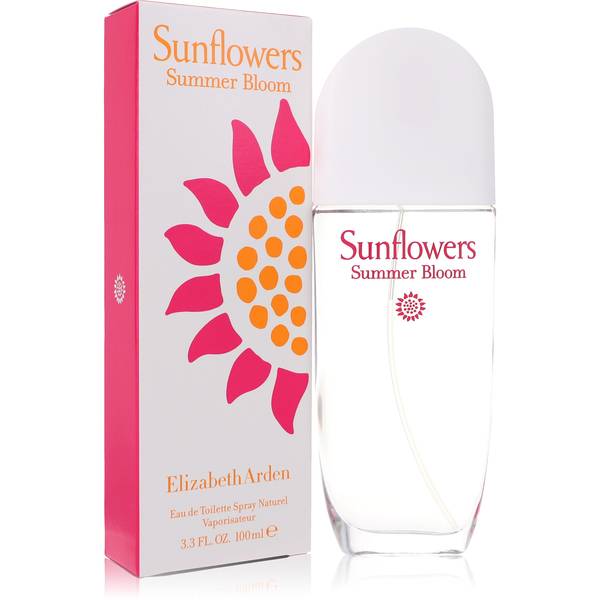 If you're searching for a light summer scent that performs best during warm weather, Elizabeth Arden Sunflowers Summer Bloom is the new staple perfume for you. Fresh, light, and cleansing, a quick spritz of this fragrance helps cool the skin while adding a feminine, floral dash of energy. 
Similar to the scent of freshly washed hair flowing in the breeze, Sunflowers Summer Bloom is beautifully blended with water lily, pear, and ivy top notes. As the hours go by, expect a deeper, feminine scent of vanilla and musk. It's one of the best Elizabeth Arden perfumes for long days outdoors during the peak of summer.
Similar to: Pink Sugar Perfume by Aquolina, Alyssa Ashley Musk Perfume by Houbigant, Jessica McClintock Perfume by Jessica McClintock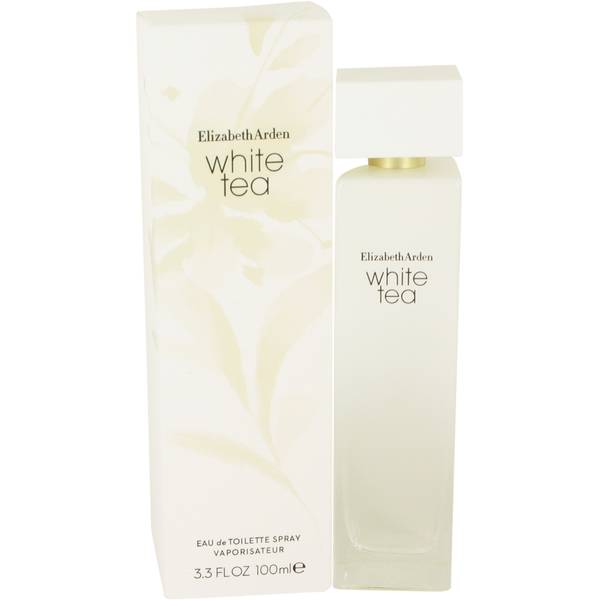 Elizabeth Arden White Tea was designed to encapsulate the relaxed, calming feeling that accompanies your first sip of tea. Musky and woody, this easygoing fragrance is one of the best Elizabeth Arden perfumes for daily wear and smells soft, clean, and feminine. 
Exquisitely blended with the brand's known expertise, White Tea is a subtle fusion of white iris, Madras wood, tonka bean, and a trio of musky base notes. While you'll love wearing this fragrance by itself for its pure simplicity, it also layers brilliantly with aromatic perfumes to give it a little extra sillage. 
Similar to: Jimmy Choo by Jimmy Choo, L'eau D'issey (Issey Miyake) Perfume by Issey Miyake, Mackie Perfume by Bob Mackie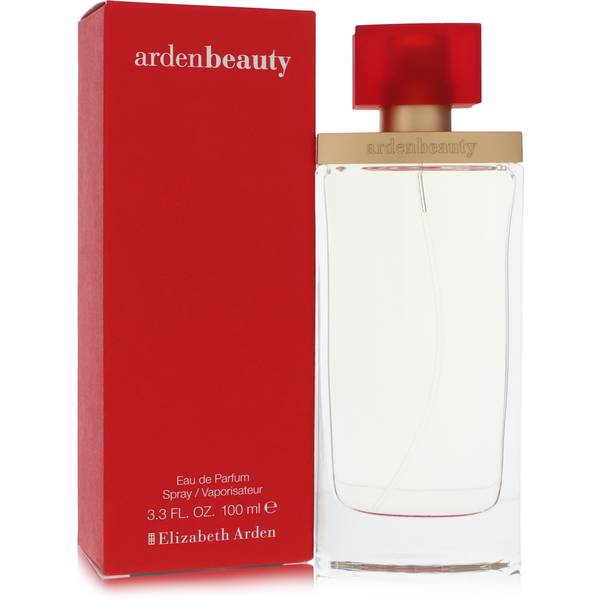 Elizabeth Arden Arden Beauty is a fresh, floral, elegant fragrance that's among the best Elizabeth Arden fragrances for women in their 30s and 40s. Impressively assertive without losing its femininity, Arden Beauty is the scent equivalent of your favorite tailored trousers or your freshly shined Louboutins. While its floral notes don't hesitate with iris, lotus, lily, and orchid blooming as one, this flower-filled fragrance doesn't mess around with any fruity or sweet hints. 
Beauty is a powerful fragrance with longevity to match. Base notes of musk, amber, and  sandalwood continue its timeless appeal. You'll be drawn to this signature scent again and again.
Similar to: Wild Musk Perfume by Coty, White Shoulders Perfume by Evyan, Our Moment Perfume by One Direction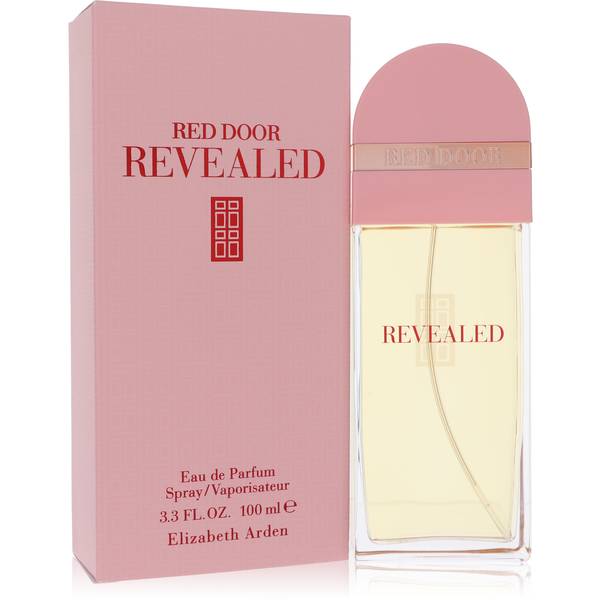 Elizabeth Arden Red Door Revealed is a sweet, floral, girly scent that accentuates femininity on everyone who wears it. One of the best Elizabeth Arden perfumes for making you feel endlessly gorgeous, Red Door Revealed is charming and tender. 
Blending together a romantic assortment of notes, you'll breathe in its green orchid, pink peony, and pear top notes initially followed by a heady dose of tiara flowers, yellow champaca, and plum. It's a little unusual compared to the standard floral, fruity scent and is best worn during springtime. Let its impressive sillage bloom on your skin, leaving a faint, pink-hued trail in your path.
Similar to: Cool Water Perfume by Davidoff, Fantasy Perfume by Britney Spears, Chantilly Perfume by Dana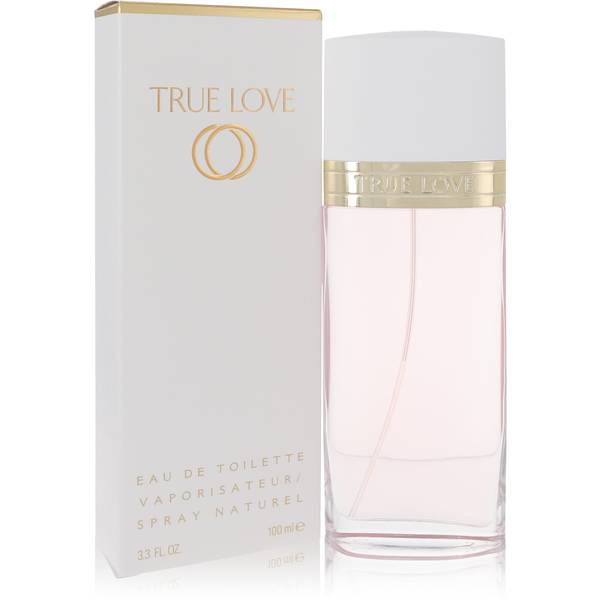 Elizabeth Arden True Love is gentle, feminine, and perfectly balanced. Its woody florals give True Love a tailored, bespoke edge while its powdery, iris notes add a dash of genteel refinement. 
Known as one of the best-value Elizabeth Arden scents, True Love works just as well as a standalone fragrance as it does layered with other woody or floral perfumes. Airy, soft, and all-around lovely, True Love is classy, soothing, and very wearable throughout the changing seasons.
Similar to: Cabotine Perfume by Parfums Gres, Ombre Rose Perfume by Brosseau, Maja Perfume by Myrurgia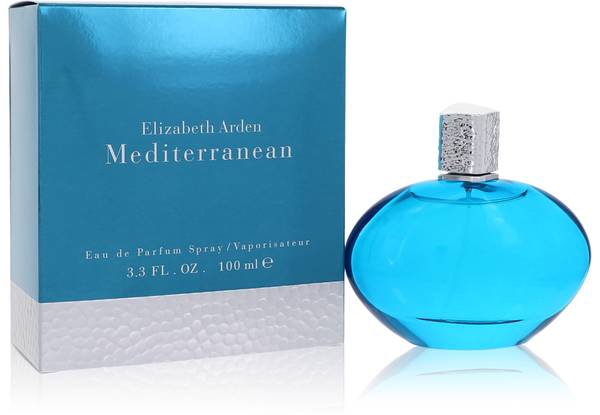 Elizabeth Arden Mediterranean is a vacation scent. A perfume that grabs you by the hand as you step off the ferry into a new, balmy destination, you'll dreamily spritz this signature fragrance for years to come. Everything about it encapsulates that laid back feeling of being somewhere exotic.
Top notes of plum, Sicilian mandarin, and peach open like a refreshing first sip of a chilled glass of wine. Wisteria, magnolia, and orchid heart notes spring to life later in the day when you're strolling down to the beach during the golden hour. This is one of the best Elizabeth Arden fragrances for when you need to rekindle your feeling of adventure.
Similar to: Je Reviens Perfume by Worth, Coriandre Perfume by Jean Couturier, Tabu Perfume by Dana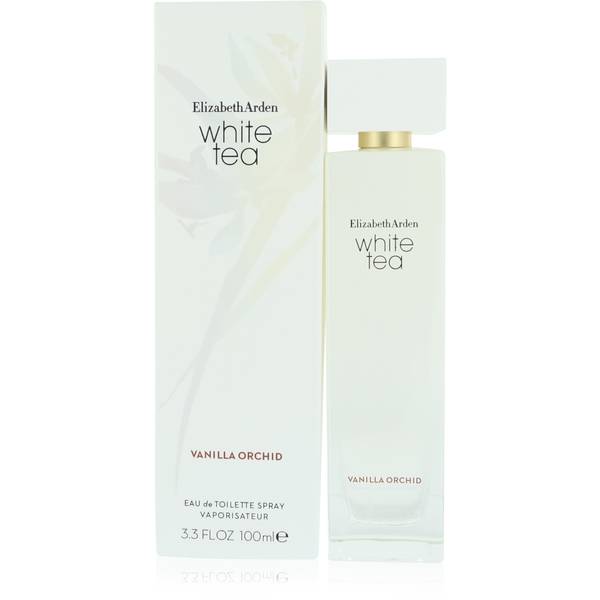 Elizabeth Arden White Tea Vanilla Orchid is a sweeter, vanilla-hued version of the original White Tea. It's a wonderful fragrance for anyone who enjoyed the initial release but blended it with a sweeter fragrance. White Tea Vanilla Orchid keeps the same musky base notes as its predecessor but with a spoonful of sugar in the form of Primofiore lemon, bergamot essence, elemi oil, and quince.
This stylish fragrance is the perfume equivalent of luxury high-thread-count Egyptian cotton or the feeling of smooth silk pajamas brushing over your skin. Elegant, idyllic, and calming, it's one of the best Elizabeth Arden perfumes for spritzing on those self-care evenings or Sunday mornings.
Similar to: Wind Song Perfume by Prince Matchabelli, Halston Perfume by Halston, Emeraude Perfume by Coty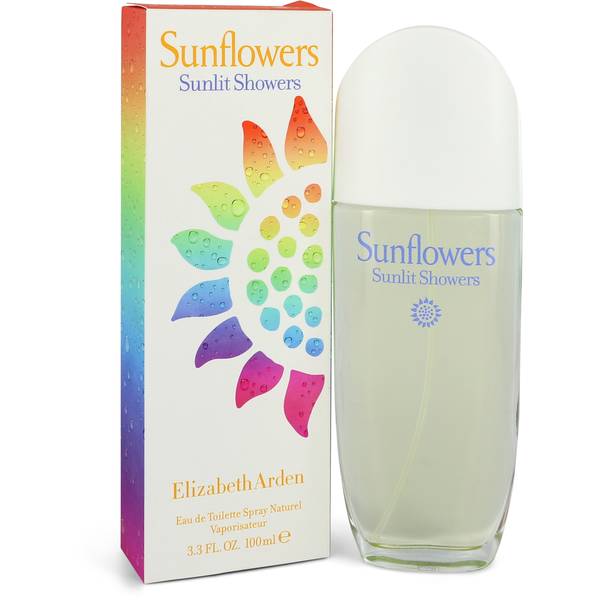 Elizabeth Arden Sunflowers Sunlit Showers is a fun, fruity, and aquatic scent that glitters like rainbows reflecting in sunbeams. One of the newest Elizabeth Arden fragrances, this beautifully light perfume overflows with juicy, fruity top notes of mandarin orange, redcurrants, and bergamot. 
This refreshing scent douses the skin with a cooling appeal, thanks to its heart notes of dew drop and magnolia. Its moderate longevity means you'll only need to spritz this perfume once or twice throughout the day, when you'll bathe in its citrus and floral notes all over again. It's one of the best Elizabeth Arden fragrances for summer.
Similar to: Tea Rose Perfume by Perfumers Workshop, Byblos Perfume by Byblos, Lily Of The Valley Yardley Perfume by Yardley London
What is Elizabeth Arden Perfume?
Elizabeth Arden perfume is flawlessly blended and endlessly popular. This American fragrance brand is well loved for its fresh, floral, timeless scents like Red Door, Sunflowers, and Green Tea. Elizabeth Arden perfume suits women of all ages and you'll find a delicious fragrance for every occasion. 
Summary
Elizabeth Arden perfume for women will never go out of style. Now that we've talked you through all of the best fragrances from the brand, you can head over to FragranceX to start building out your own collection of Elizabeth Arden perfume. You'll also find a large variety of discounted scents from many other popular perfume brands.
Read on for more top scents from top brands:
---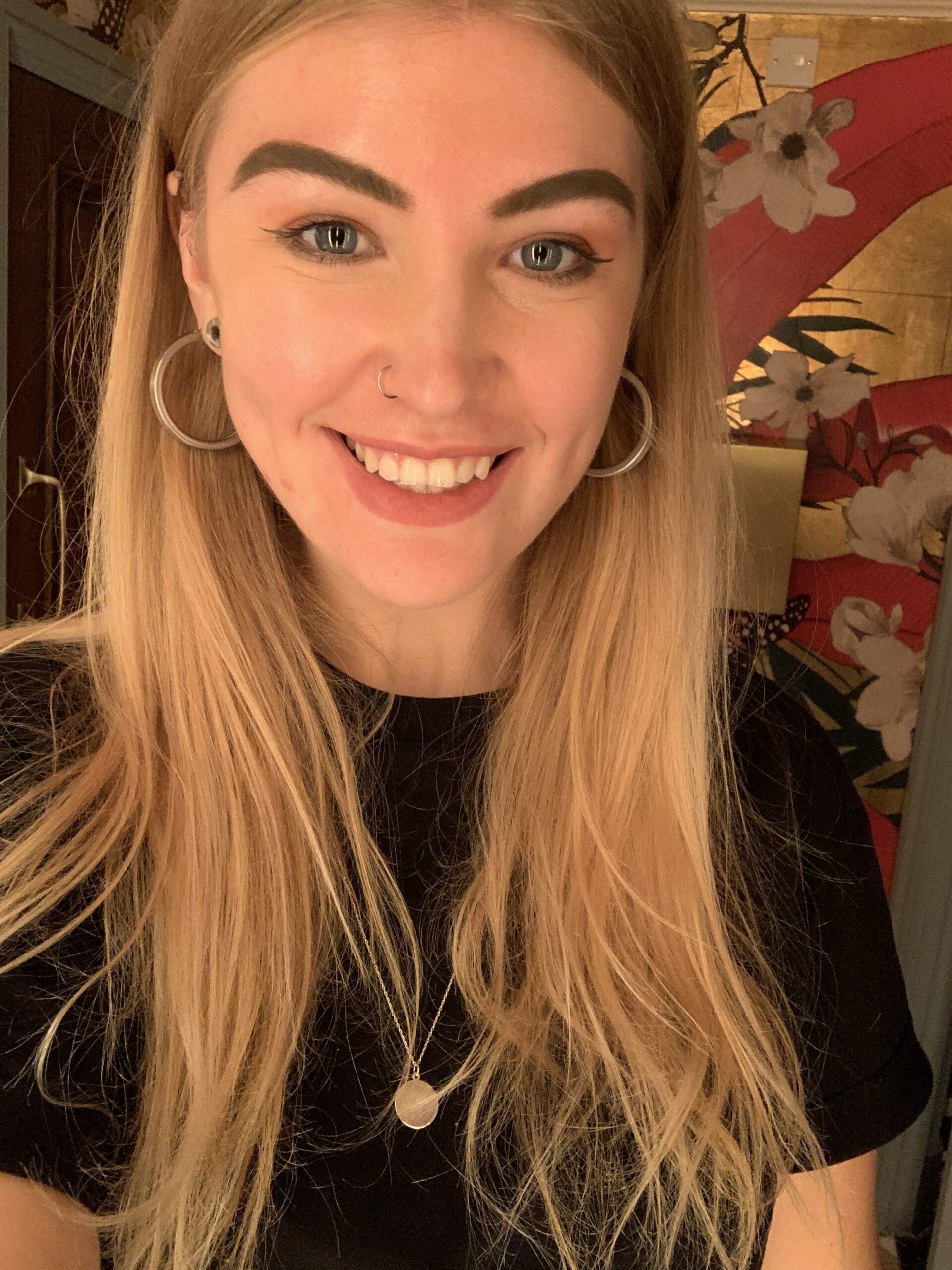 Georgie Darling is a freelance lifestyle and travel writer from London, England. Her work has been published in Grazia, HuffPost, YAHOO!, Culture Trip and Fodor's amongst others. When she's not writing, Georgie spends most of her time travelling to new countries and scuba diving. She's been an avid fragrance lover since a young age and considers Alaïa by Alaïa Paris to be her signature scent.
Subscribe via Email
Get the best of FragranceX delivered straight to your inbox