Mar 1, 2022
|
11 min Read
14 Best Perfumes for Women in Their 30's
Your 30s are undeniably the most exciting chapter of your life and anyone who says differently is lying. More confidence and self-assuredness than in your 20s? Check. More money in the bank? Check. Plenty of exciting events coming up? Check.
Your 30s should be about celebrating all of the above and the best way to do that is with a new signature scent. 
Sure, maybe you have a favorite perfume from your 20s that you just don't want to forget. And choosing a good perfume for 30-year-old women can be tough if you don't know where to start. But many of the best perfumes for women in their 30s incorporate a lot of the energy and spirit from those previously loved top scents. 
But read on to discover a whole new world of brilliant scents, ranging from the sweet and fruity to the spicy, aquatic, and citrus.
What Are the Best Perfumes for Women in Their 30s?
The best perfumes for women in their 30s tend to be subtler than their younger counterparts. Bottles like Calvin Klein Obsession Night and Laura Biagiotti Roma can still include sweet and fruity accords, but usually come blended with spices, herbs, and citrus notes to add depth and character. These fragrances often layer well with other scents.
Of course, there's nothing stopping you from choosing a signature scent in your 20s and sticking with it into your 30s. But many women find that growing confidence and a slight change in body chemistry comes with the desire for a new scent. If that's the case with you, we've got you covered. Read on for all of the best perfume for women in their 30s.
What Are the Three Most Popular Perfume Brands for Women in Their 30s?
The three most popular perfume brands for women in their 30s are Calvin Klein, Tom Ford, and Givenchy. These brands all offer a smooth transition from 20s-ready scents to 30s-ready scents, bringing together unique touches that inspire confidence, happiness, and an overall feeling of freshness.
Here are the best perfumes for 30-year-old women: 
Calvin Klein Obsession Night is the scent of staying out later than planned and anticipating what's to come. It's hastily disregarded decisions and a hidden thrill all wrapped up in a single spritz.
The contrast between white floral and citrus accords ensures Obsession Night never falters in its decision. A quick nod reveals a flutter of white flowers, a squeeze of bitter orange, and a dash of herbal Angelica. The longer it sits on the skin, the more it softens like cashmere. 
Similar to: Dolce & Gabbana Light Blue Perfume by Dolce & Gabbana, Obsession Perfume by Calvin Klein, Cool Water Perfume by Davidoff 
Blending just the right amount of sweet, vanilla, and warm spicy notes together into one irresistible bottle, Givenchy Ange Ou Demon is a surprising scent of contrasts. It's a fragrance of duality — of feeling both fresh and sexy, mysterious and overt, sensual yet just as appropriate for daytime. 
Ange Ou Demon is a scent you'll grow into, slipping into its mandarin, white cumin, and saffron top notes like a newly tailored dress. It's distinctive and unique — a bold addition to your look that fuses together the dark and the light. It's the best perfume for women in their 30s looking to leave an impression.
Similar to: The One Perfume by Dolce & Gabbana, Angel perfume by Thierry Mugler, L'air Du Temps Perfume by Nina Ricci
Laura Biagiotti Roma îs a fragrance of decisiveness. It's a chic scent of satisfaction and contentment akin to solo European city adventures or breezy Sunday mornings sipping coffee with a good book in hand. This is among the best perfumes for 30-year-old women with a love for music, art, and French cuisine.
This spicy amber fragrance comes with the powerful status of a perfume that's already left its mark in the world (Roma was first released in 1988) and a modern, timeless appeal. Mint, Sicilian bergamot, and hyacinth are aromatic and complex — a freshly poured cocktail for one.
Similar to: First Perfume by Van Cleef & Arpels, Oscar Perfume by Oscar de la Renta, Paloma Picasso Perfume by Paloma Picasso
Giorgio Beverly Hills Giorgio is distinctive and free-spirited, a scent of laughter and clinking Champagne glasses as the sun catches the light on sparkling jewelry. It's light and delicate — perfect for spring mornings paired with pastel clothes. 
Gentle without being dainty, Giorgio fuses juicy top notes of apricot and peach with understated confidence in the form of tuberose, gardenia, and ylang-ylang. Soft, sweet, and outrageously feminine, Giorgio Beverly Hills Giorgio comes to life in the warmer months. 
Similar to: White Diamonds Perfume by Elizabeth Taylor, Eternity by Calvin Klein, Cabotine Perfume by Parfums Gres
Guerlain L'instant is complicated and innovative. It's a staple scent that leaves a glimmering light in its path and a "follow if you dare" trail of white petals. A burst of magnolia sets the scene for what's to come — exotic and all-encompassing with a projection that keeps on flowing. 
Rich, cozy, and delicious, it's a special occasion fragrance that brings to life the feeling of walking through a garden in full bloom. Creamy ylang-ylang and sumptuous honey just add to the well-rounded nature of this fragrance. It's the best perfume for women in their 30s who love flowers.
Similar to: Jean Paul Gaultier Perfume by Jean Paul Gaultier, Kenzo Flower Perfume by Kenzo, Alien by Thierry Mugler
Tom Ford Black Orchid is a whispered and hastily planned midnight discussion, feeling your way to the secret meeting point with a bouquet of exotic flowers in one hand and a lover led sweetly by the other.
Warm, spicy, earthy, and woody, this powerful fragrance almost blinds your other senses with an incredible blend of countless notes. It's a hundred dazzling lights flashing in front of your eyes, a rich dark chocolate melting on your tongue, and a potent blend of patchouli, blackcurrant, gardenia, and white musk kissing your skin.
Similar to: Crystal Noir Perfume by Versace, Black Opium perfume by Yves Saint Laurent, Si by Giorgio Armani
Lancôme Trésor is the scent you likely loved for its familiarity as a child, breathing in its comforting fruity, powdery notes and waiting patiently until the day you were old enough to wear it yourself. 
A classic choice when it comes to the best perfume for 30-year-old women, Trésor is fine and elegant, fusing together rose, heliotrope, orris, and iris with a soft finish. Even if you've smelled it a thousand times before, it's always welcome as it settles into your skin once again.
Similar to: Eternity by Calvin Klein, Shalimar Perfume by Guerlain, Lolita Lempicka Perfume by Lolita Lempicka
Yves Saint Laurent Mon Paris is one of the top perfumes for 30-year olds who love fruity and sweet notes but would prefer something a little more refined. Mon Paris is elegant and cultured, a knowing stroll through Paris or Milan wearing a perfectly cut suit and coiffured hair. 
Balancing Calabria bergamot, strawberry, and raspberry with Sambac jasmine and orange blossom, it's feminine without being overly girly and fresh without being too young. This is among the best perfumes for women in their 30s to wear in springtime.
Similar to: Jimmy Choo by Jimmy Choo, Versace Eros Perfume by Versace, Flowerbomb Perfume by Viktor & Rolf
Arguably the most popular perfume for 30-year-old women, Carolina Herrera perfume was practically designed for women in their 30s and 212 VIP Rose is no exception. Classy, stylish, and with just a hint of fizz, it's a freshly popped bottle of Champagne poured artfully into designer glasses. 
VIP Rose comes with a sweeter tinge than its original scent, with gentle bubbles of peach blossom and white musk rising up to the surface with each spritz. It's sensual and sophisticated — a woman who knows what she wants without having to ask for it.
Similar to: Lady Million Perfume by Paco Rabanne, Versace Eros Perfume by Versace, La Vie Est Belle by Lancôme by Lancome
Chloe (new) is innately chic. It's powerful and strong-willed but with a gentle smile that appears to know nothing but innocence. A soft bed of roses with bursts of color, Chloe (new) is one of the best perfumes for women in their 30s to kindle a sense of rebirth and change. 
Unlike other Chloe scents, Chloe (new) isn't an overly sweet one. It's unique, tailored, and forever independent, a perfect signature scent for any woman looking to steer away from artificial blends. Clean, fresh, and dewy, choose this perfume as your new workwear essential for a burst of invigorating confidence.
Similar to: Narciso Rodriguez Perfume by Narciso Rodriguez, L'eau D'issey (Issey Miyake) Perfume by Issey Miyake, Burberry Body Perfume by Burberry
Versace Pour Femme Dylan Turquoise is one of Versace's latest releases and comes infused with woody, citrus notes and the scent of escaping to the sunshine. Strolls through beautiful Italian landscapes, buttery soft leather accessories, and a quick splash of lemon and Mandarin orange: Versace Pour Femme Dylan Turquoise is all of the best things in life. 
It's hedonistic, but only slightly. It's knowing you deserve the best in life and simply waiting, joyously, for those things to find their way to you. This is quite possibly the best perfume for 30-year-old women who are looking for romance.
Similar to: Versace Yellow Diamond Perfume by Versace, Cloud by Ariana Grande, Jimmy Choo Fever Perfume by Jimmy Choo
 
Issey Miyake L'eau D'issey is soft and delicate. It's a fine sprinkle of florals and aquatic notes that are gently refreshing without demanding too much. A staple fragrance for day to day life, it's beautifully transparent — a quick breath in cold air that vanishes a second after it appears. 
You'll wear this scent like a hidden secret, keeping it close to your body with its notes of peony, lily, and carnation gracefully dancing in the shadows. It's subtle, but present, and understated, yet perfectly balanced. This is possibly the best perfume for women in their 30s for the office.
Similar to: Euphoria by Calvin Klein, Dolce & Gabbana Light Blue Perfume by Dolce & Gabbana, Angel perfume by Thierry Mugler
Elie Saab Le Parfum is a classic, a gossamer-thin white petal drizzled with sweet, golden honey. This staple perfume is one of the best for women in their 30s with its ultra-feminine appeal and precise energy. 
Creamy and ever so slightly animalic, Le Parfum leans towards the sweeter end of the spectrum in a way that's measured rather than overwhelming. It's a refreshing cup of jasmine tea, accented with a blossom of white florals and hints of patchouli and cedar.
Similar to: Burberry Body Perfume by Burberry, Pink Sugar Perfume by Aquolina, Juicy Couture by Juicy Couture
Salvatore Ferragamo Signorina merges the energy and spirit of your 20s with the knowledge and confidence of your 30s. It's a marriage of all of the best components of your personality, infused with a unique touch that springs to life differently for each wearer. 
Sweet and spicy with hints of freshly cut flowers, it's imaginative and cheeky and full of life. Choose Signorina when you need a quick dose of subtle youthfulness. Timeless jasmine and pink peony zing with fizzy redcurrant and loud pink pepper. Definitely one of the best perfumes for women in their 30s who lean toward the creative life.
Similar to: Shalimar Perfume by Guerlain, Burberry Brit perfume by Burberry, Diva Perfume by Ungaro
Perfume for Women in Their 30s – In Summary
Suddenly, the fragrances of your 20s might not look quite so enticing anymore. Not sure where to start now that you've discovered the best perfumes for 30-year-old women? You'll find a huge range of discounted scents from all of the top perfume brands at FragranceX.
For more perfume information, read on:
---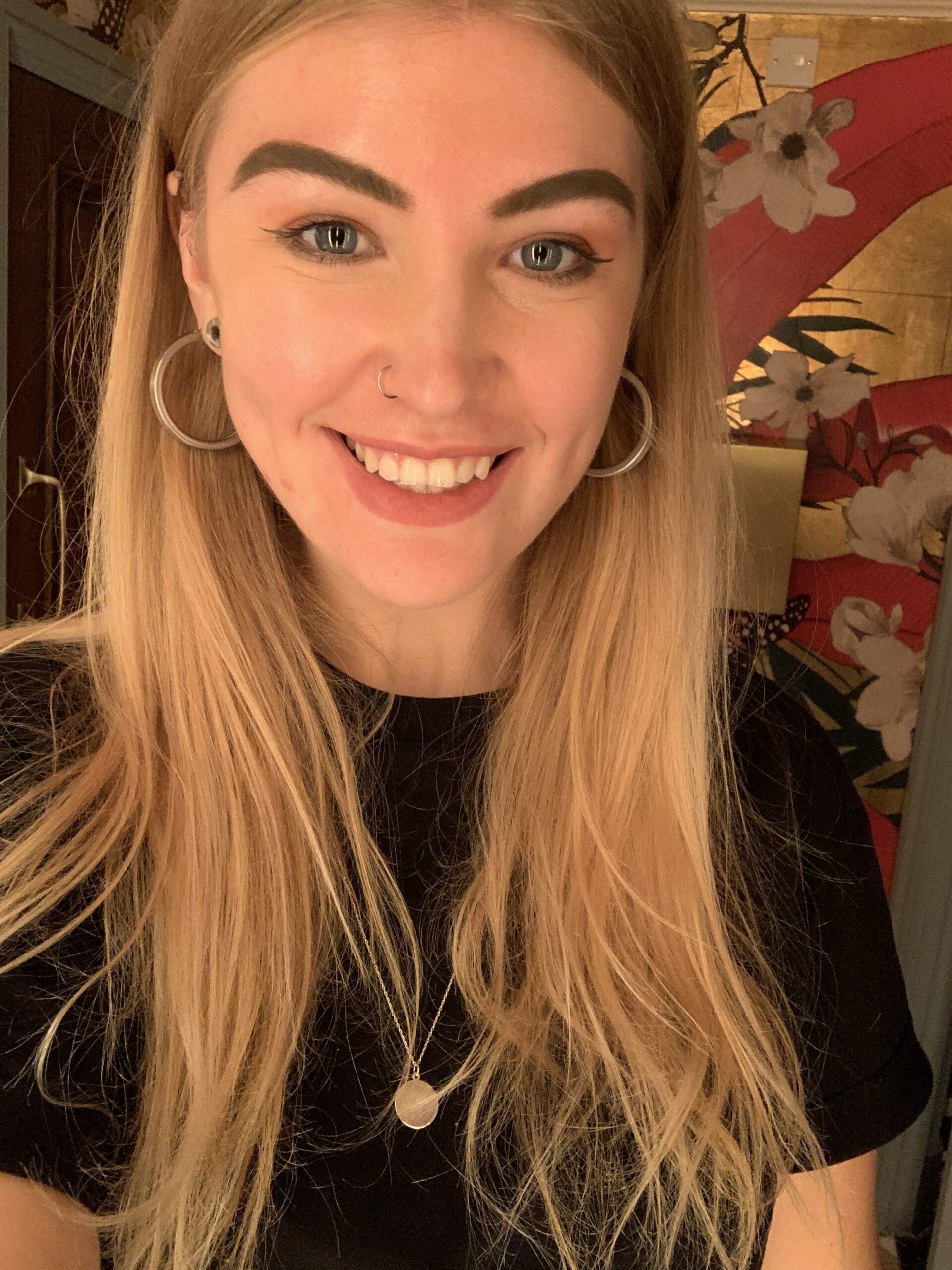 Georgie Darling is a freelance lifestyle and travel writer from London, England. Her work has been published in Grazia, HuffPost, YAHOO!, Culture Trip and Fodor's amongst others. When she's not writing, Georgie spends most of her time travelling to new countries and scuba diving. She's been an avid fragrance lover since a young age and considers Alaïa by Alaïa Paris to be her signature scent.
Subscribe via Email
Get the best of FragranceX delivered straight to your inbox
Related Posts
Nov 27, 2023
|
4 min Read
Best Incense Perfumes
From the beginning of civilization, it was believed that the only the smoke of incense could...