Aug 1, 2022
|
11 min Read
15 Best American Perfume Brands (and Their Best Fragrances)
Delicious, flirty, sophisticated, and fun, the best American perfume brands offer signature scents for women of all ages and types.
Don't be fooled by the exotic sounding Estée Lauder or Narciso Rodriguez. While many of your favorite fragrance brands may sound like they hail from across the Atlantic or further afield, many of them are actually American perfume companies.
Much like the variety of the country itself, American fragrance spans a huge range of delicious accords, notes, and hues. 
Of course, there are classic, staple American fragrance brands like Tommy Hilfiger, Ralph Lauren, and Calvin Klein, but many other famous perfume brands also originated on home soil.
We've rounded up all of the best perfumes made in America below. Get ready to discover your next favorite signature scent from these beloved American perfume companies.
Ever-glamorous Tom Ford is one of the best American perfume brands for stylish women. Designed as the ultimate expression in quality and luxury, Tom Ford perfume is best suited to expensive occasions when you want to truly perform.
Every scent from this brand is renowned for its premium blend of notes like Tom Ford Black Orchid, which is loved for its intriguing sweet, spicy, and earthy notes. Santal Blush is oriental and woody and designed for cool evenings when its Indian spices and ylang-ylang perform best. Velvet Orchid is soft, sultry, and irresistibly gorgeous, blending rich citrus, gourmand, and woody accords with expertise.
Best fragrances: Tom Ford Black Orchid, Tom Ford Santal Blush, Tom Ford Velvet Orchid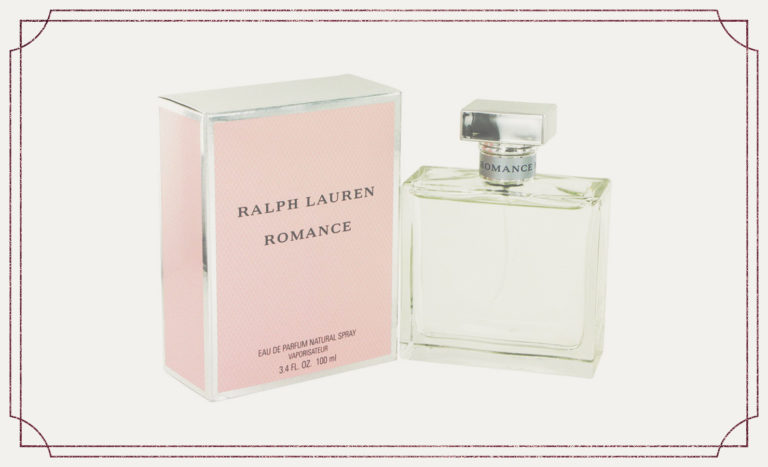 Energetic, sporty, and undeniably cool. Ralph Lauren exemplifies the American dream lifestyle and each fragrance from the brand embodies that in its own unique way. This iconic fashion house is responsible for some of the world's most famous American perfumes. 
Ralph Lauren Romance is a mesmerizingly delicious floral, spicy scent, with a sophisticated bouquet of flowers and an exotic, woody base. Big Pony Pink 2 is a fresh, fruity, flirty perfume that's among the best for women in their early 20s, while Ralph Lauren Woman is a sensual date night blend of white florals, tuberose, and Turkish rose.
Ralph Lauren is among the best American perfume brands for women of all stripes.
Best fragrances: Ralph Lauren Romance, Ralph Lauren Big Pony Pink 2, Ralph Lauren Woman
Spritz any Elizabeth Arden fragrance and you'll feel like you've just left the spa or salon. This fresh, clean, feminine fragrance brand is a top choice for women of all ages with scents to suit all occasions. Elizabeth Arden Red Door is the brand's most popular — a glamorous blend reminiscent of East Asian flora with notes of orange blossom, peach, and anise. 
Sunflowers is a summertime scent that dazzles with fruits and florals while 5th Avenue is one of the most stylish releases. It's a fragrance you'll run to for a burst of cool-girl chic on your next city break, falling in love with its amber, sandalwood, and Tibetan musk notes. Elizabeth Arden has been one of the top American women's perfume brands since 1966.
Best fragrances: Elizabeth Arden Red Door, Elizabeth Arden Sunflowers, Elizabeth Arden 5th Avenue
Cuban-American brand Narciso Rodriguez is famed for its classic blends of floral, woody, and musky notes. Its namesake perfume, Narciso Rodriguez, is an inviting, sensual arrangement of osmanthus, bergamot, and African orange blossom and is a brilliant signature scent. 
Narciso Poudree is a little more delicately feminine with jasmine, Bulgarian rose, and vetiver notes. If you're searching for an evening fragrance, Fleur Musc is a warm, seductive, floral, spicy mix with a passionate finish and a strong sillage to match. No list of the best American perfume brands would be complete without Narciso Rodriguez.
Best fragrances: Narciso Rodriguez Narciso Rodriguez, Narciso Rodriguez Narciso Poudree, Narciso Rodriguez Fleur Musc
Fun and feminine Michael Kors is a youthful, aspirational fragrance brand most loved by women in their 20s and 30s. Endlessly fashionable with a range of free-spirited scents, every woman should own at least one Michael Kors perfume. 
The namesake Michael Kors scent is a great introduction to the brand's masterful expertise, combining delicate florals with elegant musk and cashmere wood. Try Sexy Amber for a simplistic yet wholly seductive spritz of amber, white flowers, and creamy musk. Wonderlust is a little more exotic, taking you on an adventure to foreign lands through breathtaking heliotrope, jasmine sambac, and carnation.
Best fragrances: Michael Kors Michael Kors, Michael Kors Sexy Amber, Michael Kors Wonderlust
Marc Jacobs' bottles are almost as beautiful as their floral scents inside. A fragrance brand that deserves to be positioned at the front of your dressing table, each scent delivers a powerful burst of flower-filled fun. Daisy is the classic choice, fusing together sweet citrus and ozone notes with a deliciously refreshing lingering trail. 
Daisy Eau So Fresh is a springtime savior full of green, floral, and powdery notes while Daisy Dream is an ethereal, whimsical blur of listeria, jasmine, and litchi that you'll love on lazy Sunday mornings. Marc Jacobs is one of the best American perfume brands for women of all ages.
Best fragrances: Marc Jacobs Daisy, Marc Jacobs Daisy Eau So Fresh, Marc Jacobs Daisy Dream
Carolina Herrera is the epitome of the cool, confident, sexy American woman. Perfume by Carolina Herrera follows a similar pattern, each scent bolstering your confidence to the boardroom or bar. Good Girl is feminine yet sexy and sweet yet sassy with an intoxicating blend of florals and rich, sweet notes. 
212 Sexy is surprisingly spicy, with pink pepper and mandarin contrasting against its sophisticated patchouli, caramel, and white musk base notes. The original 212 is the most versatile of the lot — a daytime-ready scent with a powdery, floral finish and an impressive sillage of iris, gardenia, and lily of the valley.
Best fragrances: Carolina Herrera Good Girl, Carolina Herrera 212 Sexy, Carolina Herrera 212
Estee Lauder has been producing perfume since 1953 and has grown with the times to stay in the limelight throughout the passing decades. Graceful and elegant, Estee Lauder fragrances are some of the best American perfumes and are loved by women of all ages. 
Pleasures is a classic, floral blend with a light finish that you'll adore during spring. White Linen is refreshing and simple — a perfume that deserves to be paired with an at-home spa day and a silk robe. Beautiful is almost breathtaking with its marigold, lilac, freesia, and ylang-ylang notes that come together as one complex, classic finish.
Best fragrances: Estee Lauder Pleasures, Estee Lauder White Linen, Estee Lauder Beautiful
DKNY is more than a fragrance brand. It's an entire lifestyle with a loud, confident, fashionable approach to match. Designed for the effortlessly cool women you see walking the streets of New York City, DKNY is the epitome of that understated style. Be Delicious is a staple scent of the brand with its fruity, green, and floral accords, which add a fresh, exciting element to your day. 
Cashmere Mist is a little more refined. It's an elegant, seductive blitz of musky, woodsy, powdery notes. DKNY brings the best American perfume brand's best traits together with a whirlwind of fruits and florals that's perfect for the working week.
Best fragrances: DKNY Be Delicious, DKNY Cashmere Mist, DKNY DKNY
Tommy Hilfiger is a haven of fun, spontaneous, youthful energy. This is a fragrance brand designed for younger women looking to go out into the world and grab it with both hands. True Star, inspired by Beyonce, almost fizzes over with its aquatic accord contrasting against honeysuckle, melon, and aldehydes. 
Tommy Girl Now strides down the runway with a blur of mandarin orange, bergamot, and mint, while the original Tommy Girl is one of pure sophistication. Honeysuckle, violet, lily, and rose are just some of the beautiful notes ensuring this fragrance remains at the core of the brand.
Best fragrances: Tommy Hilfiger Tommy Girl, Tommy Hilfiger True Star, Tommy Hilfiger Tommy Girl Now
Coach perfume is all about everyday luxury. This delicious fashion house is highly regarded for its sophisticated, stylish scents that deserve to be paired with the brand's equally gorgeous signature bags. Coach Floral is a versatile scent for women of all ages, both feminine and romantic with notes of gardenia, rose tea, and jasmine sambac. 
Coach Signature is utterly delicious, blending mimosa and honey with guava, water lily, and violet. Choose Coach Poppy Citrine Blossom for a citrus-hued, refined fragrance with a vibrant, zesty finish that promises to wake you up in the morning. Coach is among the best American perfume brands for gifting, thanks to a wide range of fragrances with universal appeal.
Best fragrances: Coach Floral, Coach Signature, Coach Poppy Citrine Blossom
Calvin Klein perfume is relaxed yet sexy. It's an effortless brand with success after success, constantly setting the bar higher for others to catch up with. Eternity Moment is a brilliant example of just that: a beautiful, youthful scent with a romantic array of fruity, floral notes. It's the scent equivalent of strolling through a meadow with your lover during sunset. 
Ck One Summer is a citrus, kiwi, and earthy scent of vacation adventures while Escape is a golden hour-hued stroll in a balmy new country made from juicy notes including mandarin, melon, and peach — one of the most sought after perfumes made in America.
Best fragrances: Calvin Klein Ck One Summer, Calvin Klein Eternity Moment, Calvin Klein Escape
Liz Claiborne is timeless, carefree, and fun. One of the best American fragrance brands for the joyful woman, it excels at producing budget-friendly, vibrant perfumes to suit all occasions. Curve Crush is a classic sweet and fresh perfume with a twist of cinnamon, cloves, and pepper. 
Lucky You is a daytime-ready tease with notes of jasmine, poppy, and grapefruit and a gentle finish. Lucky Number 6 is an oriental fusion of unusual, enticing lotus, peony, and tiger lily. Its delicious drydown of cashmere wood, amber, and musk makes this a forever favorite from the brand.
Best fragrances: Liz Claiborne Curve Crush, Liz Claiborne Lucky You, Liz Claiborne Lucky Number 6
Victoria's Secret perfume is perfect for everyday life. With a huge range of fresh, floral, and flirty scents that bring to life the energy and passion of the brand, it's easy to fall in love with Victoria's Secret and the magic it represents. Love Spell is one of the most potent fragrances — a delightful blend of peach, cherry blossom, and aloe vera. 
Tease is both sensual and seductive with a fruity floral opening and a deep, intense base of praline, amber, and sandalwood. Amber Romance smells far more expensive than its price tag suggests. It's a head-turner of a perfume that's perfect for evening occasions. Victoria's Secret is among the best American perfume brands for romance and attraction.
Best fragrances: Victoria's Secret Love Spell, Victoria's Secret Tease, Victoria's Secret Amber Romance
Juicy Couture perfumes are sweet and cheeky. This sassy, confident brand comes bursting with energy and a pink-toned edge. Viva la Juicy is a zingy, fruity mix of berries and orange that's perfect for date nights or an evening at the bar. 
Couture Couture is a glamorous array of citruses and florals that you'll find yourself matching with your favorite outfits. Viva La Juicy Noir is passionate and bewitching in a gourmand mix of wild berries with a swirl of caramel and vanilla that lasts for hours.
Best fragrances: Juicy Couture Viva la Juicy, Juicy Couture Couture Couture, Juicy Couture Viva La Juicy Noir
What are the best American Perfume brands?
The best American perfume brands cover a lot of ground from gorgeous florals to youthful citruses, gourmand sweet scents, and subtle earthy fragrances. Some of the most popular perfume brands in the world hail from America, including Tom Ford, Ralph Lauren, Elizabeth Arden and Michael Kors.
Summary
Now that we've talked you through our whole list of the best perfume made in the USA, you can head on over to FragranceX to start building out your full collection of American perfume for women. There, you'll find a huge range of famous perfume brands sold at discounted prices.
Read on for more of the best fragrances available from top perfume brands.
---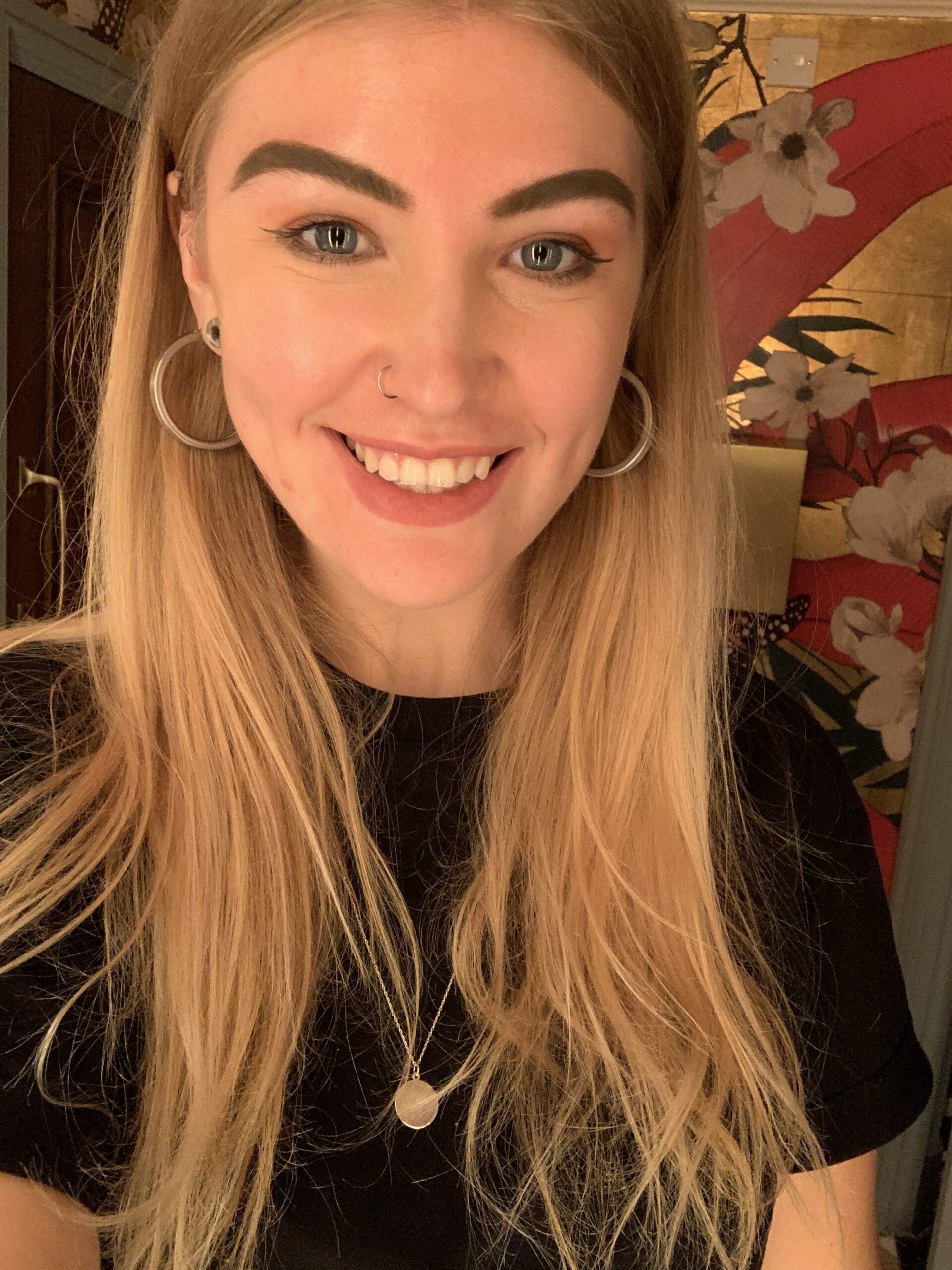 Georgie Darling is a freelance lifestyle and travel writer from London, England. Her work has been published in Grazia, HuffPost, YAHOO!, Culture Trip and Fodor's amongst others. When she's not writing, Georgie spends most of her time travelling to new countries and scuba diving. She's been an avid fragrance lover since a young age and considers Alaïa by Alaïa Paris to be her signature scent.
Subscribe via Email
Get the best of FragranceX delivered straight to your inbox
Related Posts
Sep 26, 2023
|
2 min Read
The Best Perfumes for When You're Craving a Pumpkin Spiced Latte
Autumn is a magical time when the world transforms into a tapestry of golds, reds, and browns....