Mar 9, 2023
|
10 min Read
13 Best Versace Perfumes for Women 2023: All Time Classics
This article was updated and republished on March 9, 2023.
Cool, confident, and constantly one step ahead: there's just something about Versace fragrances that never goes out of fashion. This world-renowned Italian brand is home to some of the world's most delicious perfumes, covering a wide range of citrus, floral, fruity, and spicy accords to suit all tastes.
While that might sound wonderful in theory, it does make it a little harder to select the best Versace perfume. Fusing old-school glamour with a modern, unique, and always-ready-to-go collection of scents, a Versace scent is one you'll reach for again and again.
Follow along for a list of the greatest Versace perfumes for women: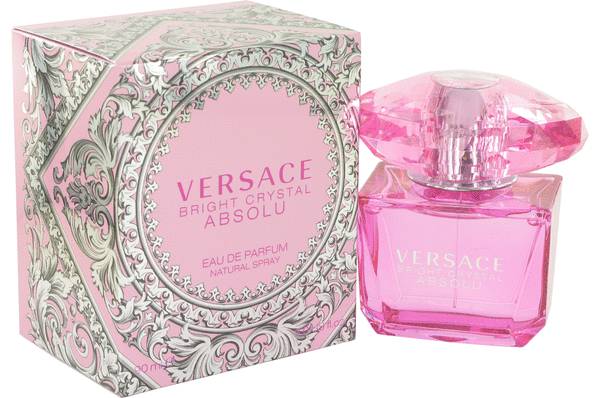 Ever-shining and almost effervescent, Versace's Bright Crystal perfume uses its unique aura to wave a wand of pomegranate and yuzu around your body. It's the perfect nice-smelling scent to wear in a professional setting. 
Scent Notes & Perfume Characteristics: This floral perfume is crisp and cool, with bursts of citrus popping like bubbles in the air. It's the feeling of freshness and new beginnings after heavy rain; the sunshine that reappears with a glowing touch. Elegant and easy, it's a soft blanket of positivity with peony, lotus, and magnolia softly trailing ribbons on the surface. Deeper down, explore comforting musk, intense mahogany, and rich amber.
If you love flowers, check out these other Best Floral Perfumes.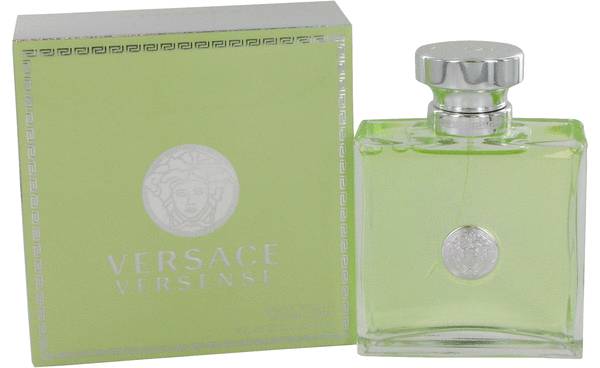 Linear and dependable, Versense is one of the most iconic and best Versace perfumes with its sparkling citrus diamond, filled with hidden characteristics that shine in the light as the day passes by. Fragrant and beautiful, it's a bottle to be admired with its fruity top notes and reassuringly consistent base.
Scent Notes & Perfume Characteristics: While this fresh citrus scent might have soft edges, it hides an intense, woody heart. Cardamom, lily, and jasmine take individual turns catching your eye, before gently guiding you towards olive tree, musk, and sandalwood base notes. One of the best Versace perfumes, it's most suited to spring or summer mornings.
Love citrus scents? Here are the top picks for the Best Citrus Perfumes of All Time.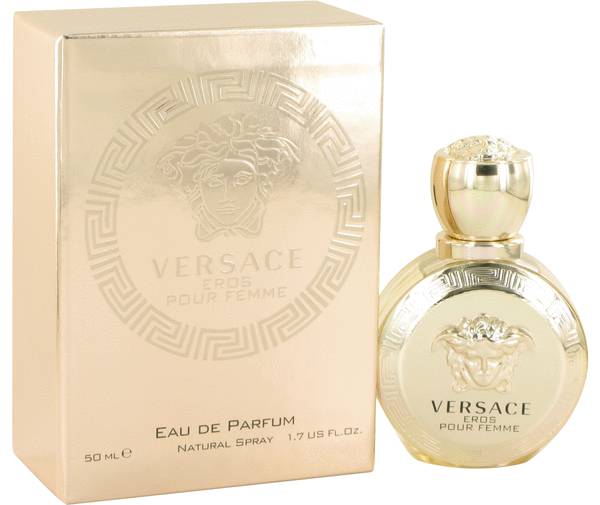 Eros is just as regal as its name would suggest. It's a golden bottle that needs no introduction, proudly stealing the show no matter how far back you place it on your dressing table.
Scent Notes & Perfume Characteristics: This women's scent is an afternoon stroll down the blue and white-hued streets of Santorini, with fragrance notes of lemon blossom, Sicilian lemon, and peony never quite fading away. A top scent for all maximalists, this is a sophisticated, dominant perfume. Sexy, confident, and feminine, you'll choose this one for your first holidays with a loved one.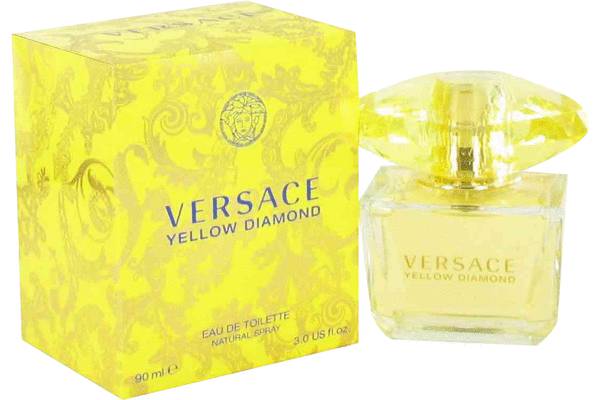 As vibrant as staring straight into the sun — and almost as powerful — Yellow Diamond knows what it wants and never backs down. This fun, fresh fragrance saunters playfully into your life. It's a bottle that bats its eyelashes while drops of pear sorbet, neroli, and bergamot dance on your skin. It's both extraordinary and fiery — the perfume equivalent of a jaw-dropping statement that leaves you overflowing with joy.
Scent Notes & Perfume Characteristics: Spritz Yellow Diamond and watch as the notes play musical chairs around your body. First lemony citrus, then powdery feminine. Just as you think you've understood it, bursts of musk and amber join the crowd.
This is the perfect scent to wear on summer holidays or when you need a boost of positivity. Read on for 25 Top Summer Scents for Women.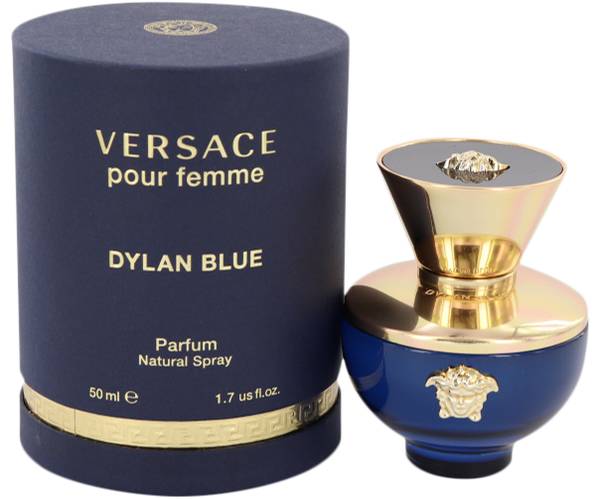 Classically feminine, Dylan Blue has rolled-up sleeves and a look of determination, paired with red lipstick and an attitude of control. Strong and recognizable, overarching notes of Granny Smith apple and clover do the job to ensure this is a Versace fragrance that stands apart from the brand's other scents.
Scent Note & Perfume Characteristics: It has an almost retro edge — the sort that's mysterious yet familiar. It's a link between past and future with a gorgeous, sexy scent to match. A woody drydown adds extra character to this already potent bottle, ensuring an authoritative appeal that works throughout the seasons. It's unique, yet versatile, seeming to sit with a bespoke edge on the skin.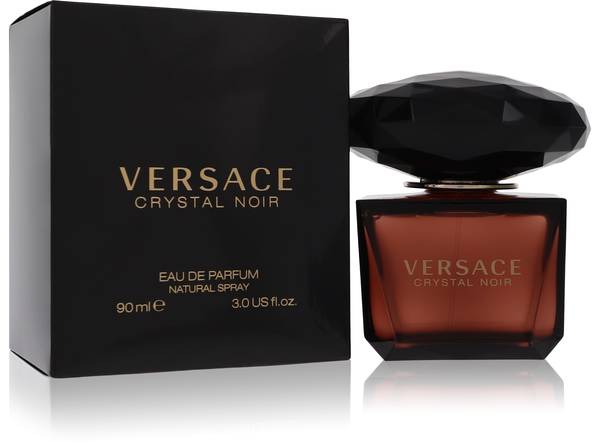 Crystal Noir is unashamedly carnal. It's a bottle that captivates its prey with both eyes, scared to move an inch as it slowly prowls closer. A big cat of the perfume world, this magical scent is intoxicating, a warm and spicy blend that's a world away from the traditional Versace palate.
Scent Notes & Perfume Characteristics: Pepper, ginger, and cardamom ensure a light dusting remains long after your final spray. This distinct perfume's power isn't limited to purely scent; its magic seems to envelop all five senses. Strong, delicious, and irrevocably addictive, this seductive entry among Versace's womens scents is more of a secret weapon than a mere accessory. Wear when you want to impress.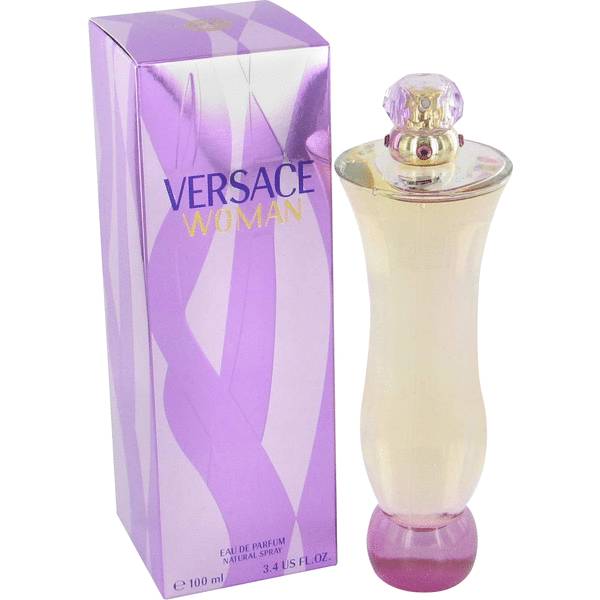 Versace Woman is enchanting and wide-eyed — a seriously feminine scent that's equally exposed and hidden away among many layers. Breathe in the scent of Woman and find yourself unraveling, one rose petal at a time.
Scent Notes & Perfume Characteristics: It's complex and sweet perfume, with a sprinkling of fruitiness that adds a girly hint to an overall mature blend. Easily one of Versace's prettiest scents, it's a dream of a fragrance with a lilting array of jasmine leaf, raspberry, and plum. Depth comes in the form of rich amber and comforting musk. It's everything a woman should be, wrapped up into one sleek bottle.
Here's a compilation of the Best Sweet Fragrances for Women to match your charming vibe.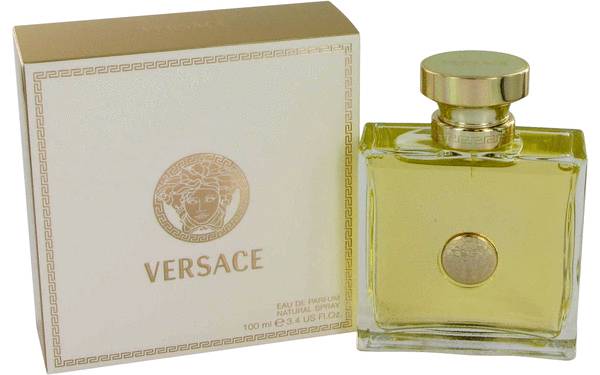 Signature is glamorous and alluring. It's the handwritten scribble you spent hours perfecting, proudly, as a child. Floral and intricately blended, it tells a story with an entire piano's worth of complementary notes.
Scent Notes & Perfume Characteristics: This mesmerizing scent plucks handfuls of petals and watches as they float through the air in a flurry of color. It's a bottle of contrasts — light and subtle, yet designed with a heavier impact for evening occasions. Lilac, wisteria, and dew drops gently lay the foundations for this Versace scent, with a drizzle of fresh guava and a sultry dash of orchid to finish. Wear for special occasions when the sun's gone down.
Who doesn't love a floral scent? Here's the experts' top picks for the Best Floral Perfumes for Women.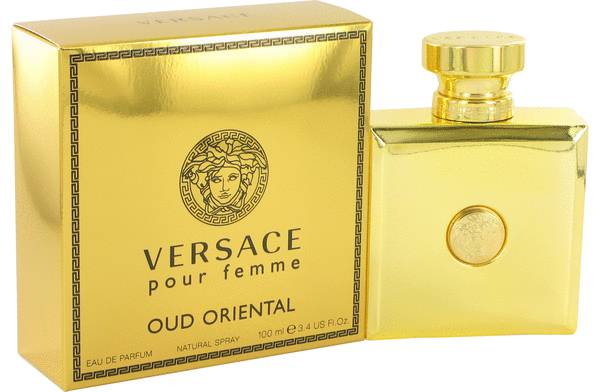 Rich and intense, Versace's Oud Oriental is a smoky stroll through crowded alleyways with wafts of incense and vibrant jewels guiding the way. It's hot sand between your toes, ripped petals falling around you, and wood smoke in the distance. An adventure of a scent, this nuanced fragrance verges on intoxicating. You'll breathe it in once and wish to rediscover it for the first time again and again.
Scent Notes & Perfume Characteristics: The oud base of this Versace scent adds a whole new dimension of intrigue, while top notes of saffron, freesia, and violet add a light touch. It's most definitely an evening fragrance, suitable for fall or winter nights when you need a little extra warmth.
For more of the best oud fragrances and more details on this scent-type, read on in our What is Oud Perfume guide.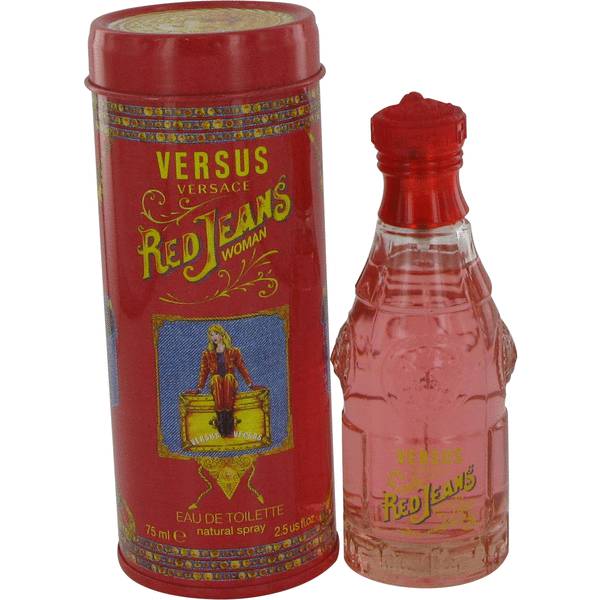 Red Jeans grabs you by the hand and pulls you into the funfair — dazzling lights, pounding music, and endless chatter all around you. The closest thing you'll find to bottled fun, this casual fragrance is best suited to those young at heart, regardless of age.
Scent Notes & Perfume Characteristics: It's easy going and down to earth, with peach, apricot, and blackcurrant served up in an ice cold cocktail, sparkler fizzing away on top. The perfume equivalent to finding the pot of gold at the end of the rainbow, it's sweet yet exciting, a staple in your collection that deserves to come out whenever you're feeling spontaneous, or trying to deliver that feeling to someone else.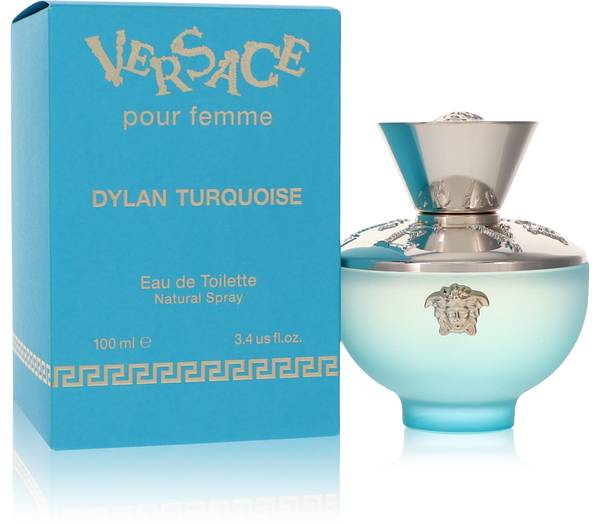 Dylan Turquoise is lighter than Dylan Blue in every sense. A cheerful smile in a bottle, its citrus and fruity notes are enough to send you spinning around, hand in hand, feeling a little like the world's turned on an axis.
Scent Notes & Perfume Characteristics: It's almost infectious in its appeal, with guava, freesia, and cassis racing each other to the finish line, breathless and elated. Its initial powerful approach comes with a refreshing breeze of clearwood and cedar in its finish; a cool towel on a warm forehead. Inspired and feminine, this is the best Versace perfume for warm summer days spent in grassy fields or sun-kissed beaches with friends.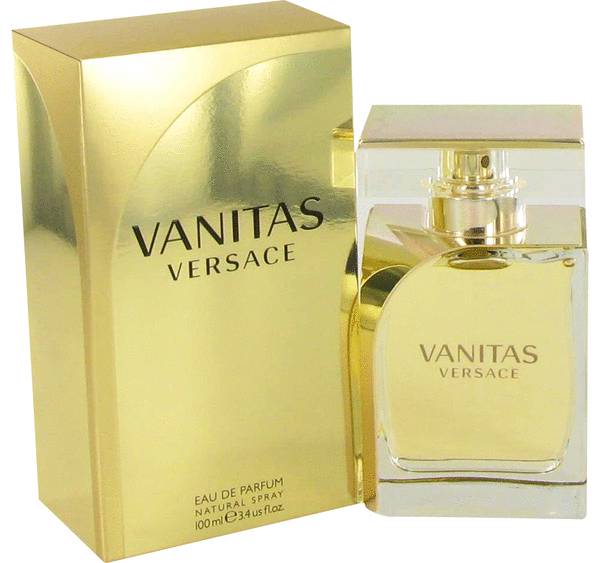 Vanitas is sensual and mature — a cool and classy bottle that's somehow demure and self-assuring with a modern touch. It's subtle — a measured version of Versace's usual profile but in a way that offers just the right amount of strength.
Scent Notes & Perfume Characteristics: Creamy and sophisticated, Vanitas has a certain level of gravitas that calmly strolls the full path from sweet to floral to woody. Forget clothes: this is the answer for feeling smart when you don't have a clue what to wear. It's a compliment-bringer that's distinct with its lime, tiare flower, and tonka bean combination.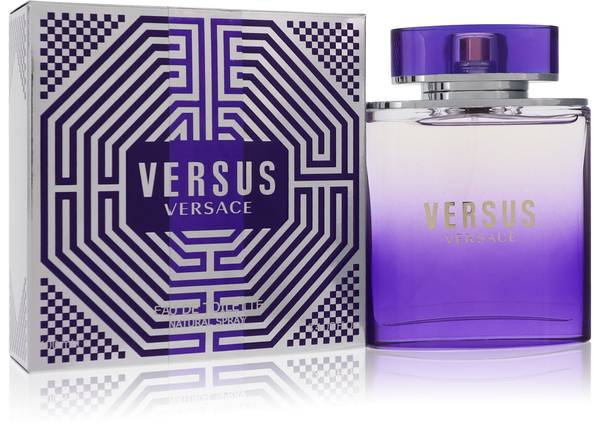 Versus isn't your typical feminine scent. It's a Versace fragrance with a difference, verging on unisex but with enough floral and musk hints to ensure its firm position on your dressing table. It's flats rather than heels, neutrals rather than bold lipsticks, and subtle rather than overwhelming.
Scent Notes & Perfume Characteristics: Breathe in the scent of Versus and feel cool air on freshly washed skin. It's a clean fragrance with just the right amount of citrus to keep it refreshing but not overpowering. The best Versace perfume for daily morning wear, its kumquat, stephanotis, and patchouli notes are the multi-toned, rainbow-colored droplets trickling over your skin.
Best Versace Perfumes 
Forever-sensual and filled with a perfectly blended assortment of notes, it's hard to pick the best Versace ladies perfume out of a continually delicious lineup. You'll find all sorts of Versace scents at FragranceX, no matter whether you're searching for a Versace vanilla perfume, a Versace pink perfume, or another vibrant Versace fragrance.
Versace Perfume – FAQs
What is Versace Perfume?
Versace perfume is sexy and confident, designed for women who innately impress. Versace's signature blends tend to be on the stronger side, with beautifully contrasting notes covering a wide range from citrus to woody, sweet to floral and everything in between. Versace is an ever-popular brand.
What are the Best-Selling Versace Scents?
The best-selling perfumes and colognes from Versace at FragranceX are:
Shop the best Versace perfumes at a discount with FragranceX!
More of the Best Women's Perfumes by 
For more on the best perfume scents and brands, read on here:
---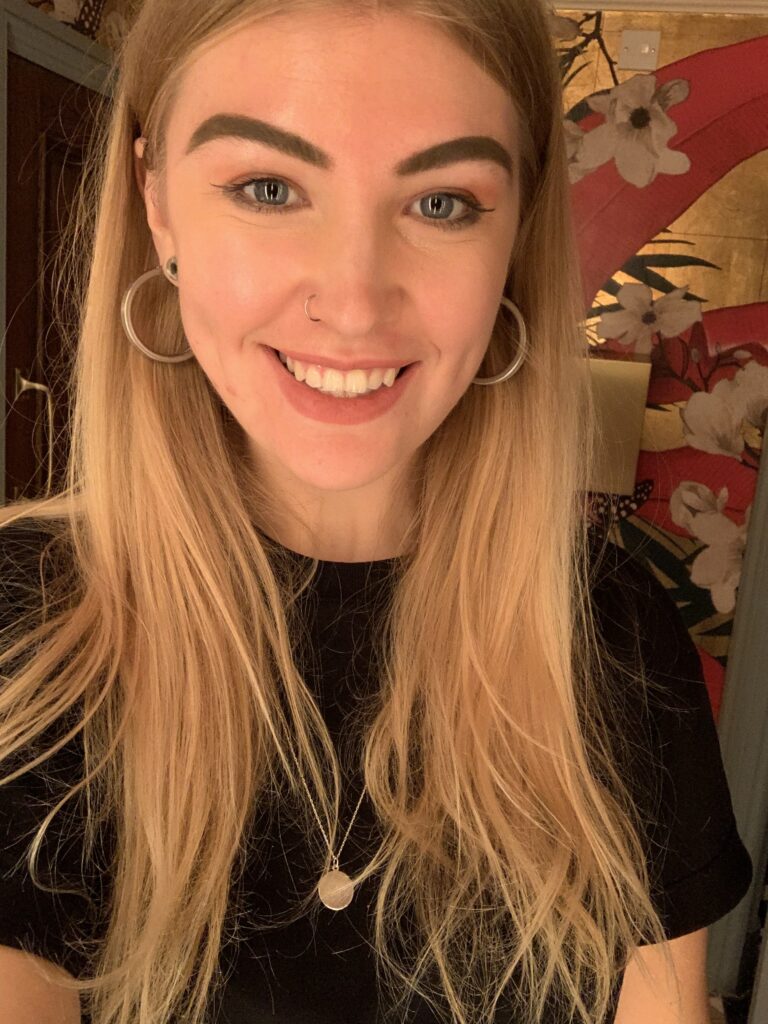 Georgie Darling is a freelance lifestyle and travel writer from London, England. Her work has been published in Grazia, HuffPost, YAHOO!, Culture Trip and Fodor's Travel amongst others. When she's not writing, Georgie spends most of her time traveling to new countries, trying out new fragrances, and cooking unusual recipes or scuba diving.
Subscribe via Email
Get the best of FragranceX delivered straight to your inbox
Related Posts
Sep 26, 2023
|
2 min Read
The Best Perfumes for When You're Craving a Pumpkin Spiced Latte
Autumn is a magical time when the world transforms into a tapestry of golds, reds, and browns....