Jul 3, 2021
|
11 min Read
17 Best Jasmine Perfumes 2022
From the warm and seductive to the bright and fresh, get ready to learn about all of the top need-to-know jasmine fragrance options 
Oh sweet, sweet, floral jasmine! The botanical note runs deep in most fragrances, but it's an open secret that jasmine scents span all the way from the classically-sweet to the green and fresh or even musky. So — whether you're looking for something soft and feminine or heavier with a sexy punch, you can find it browsing through jasmine fragrances.
Here's a look at the 17 best jasmine perfumes for 2021. No matter your preferences, you'll quickly see there's something in this fragrant jewel of the olive family for everyone to love.
What is Jasmine Perfume?
Jasmine perfume is a fragrance made from the complex, mysterious king of flowers. Characterized by a sweet floral note, it's frequently accompanied by a woody musk that lends it depth. Jasmine is the little black dress of the fragrance world, blending effortlessly with a garden of other scents.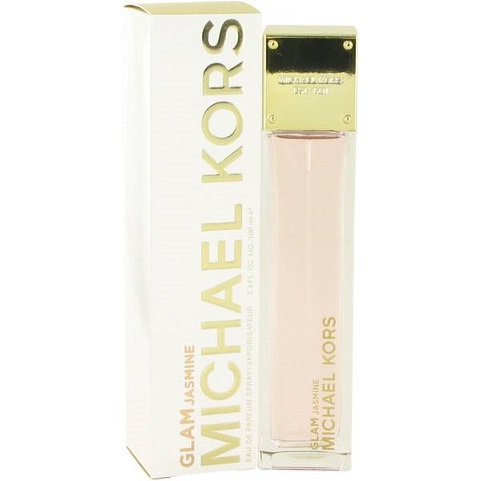 Michael Kors is known for his jet-setting glam. That vibe comes through loud and clear in this intoxicating floral fragrance. Deftly, it blends heady jasmine with fragrance notes of blackcurrant, cactus, and sandalwood. If you're lucky enough to vacation to a place like Biarritz or Capri, you'll fit right in with this alluring yet overtly feminine scent. If not, fake it till you make it! 
Recommended related fragrances: Climat By Lancome, Hanae Mori By Hanae Mori, Maja By Myrurgia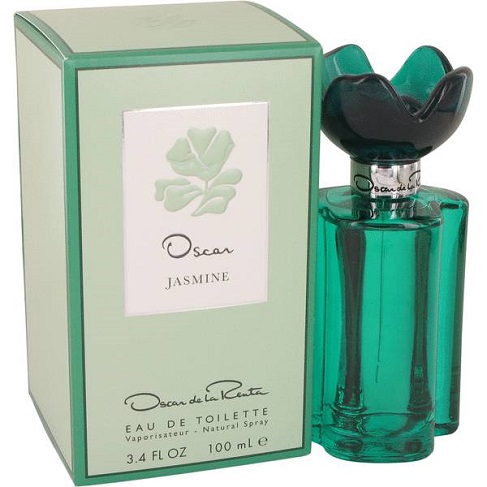 This scent is as classic and sophisticated as Oscar de la Renta's signature ladies-who-lunch aesthetic. In keeping, Oscar Jasmine is a playful daytime scent, especially in spring or summer, thanks to citrus notes that complement the jasmine heart. Note, however, that this is a delicate scent. It won't linger for hours and hours, but that's OK as you'll likely want to transition to something less subtle for after-dark outings. 
Recommended related fragrances: Champs Elysees By Guerlain, Kenzo Jungle Elephant By Kenzo, Yves Saint Laurent Rive Gauche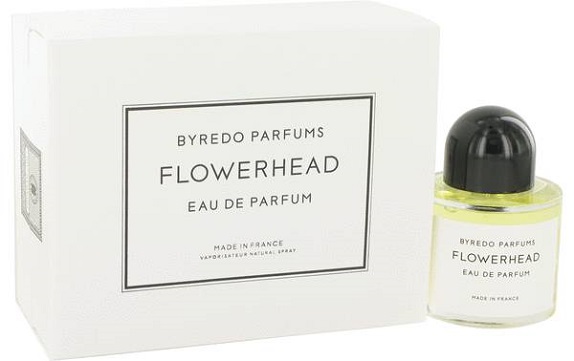 If you have a soft spot for woody notes, check out this complex, well-rounded jasmine floral scent from powerhouse Byredo. Flowerhead balances signature white floral jasmine with a profile of green, amber, and musky notes. In keeping with this scent's exotic name, you'll feel like you've entered a fragrant flower shop when you spritz a little on your skin. Flowerhead is a great option when you're looking for something feminine, but less sweet and more rounded than your typical jasmine scent. In fact, this is a wonderful daytime choice for the office or a weekend brunch with friends. 
Recommended related fragrances: Light Blue Dreaming In Portofino By Dolce & Gabbana, Tsar By Van Cleef & Arpels, 24 Faubourg By Hermes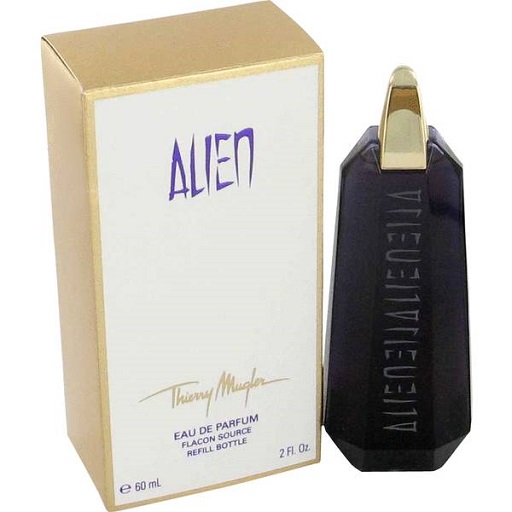 Jasmine is said to help ease stress and anxiety. That suggestion may have inspired Mugler Alien's dark purple bottle, masquerading as a talisman. Like jasmine, it's thought to possess deep power to soothe the mind and body. Of course, we're talking about a Mugler fragrance, so there's also an element of rebellion and sex appeal. Woody notes in the middle and amber at the base conspire to complement the top note of jasmine. Wear it for a night out in the fall or winter.   
Recommended related fragrances: Roma By Laura Biagiotti, Eau Des Merveilles By Hermes, Esprit D'oscar By Oscar De La Renta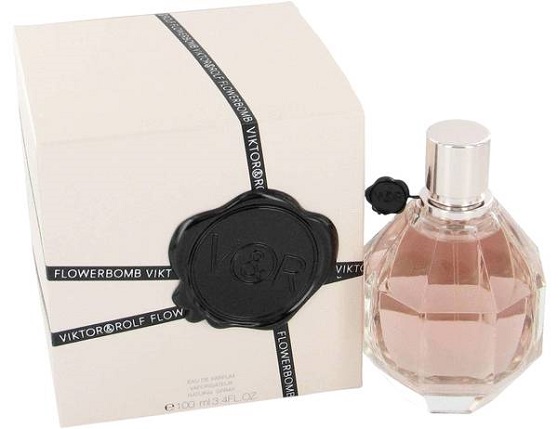 This soft floral jasmine perfume is a go-to for anyone looking for a versatile, utterly feminine fragrance. If you find yourself having an off day and need a burst of positive energy, you'll get it with a spritz of this flowery scent. It's delicately balanced with patchouli, woody, musky, and citrus notes. We'd be remiss not to mention how fabulous the diamond grenade-shaped bottle looks as well. 
Recommended related fragrances: Mon Jasmin Noir L'eau Exquise By Bvlgar, Angel By Thierry Mugler, Daisy By Marc Jacobs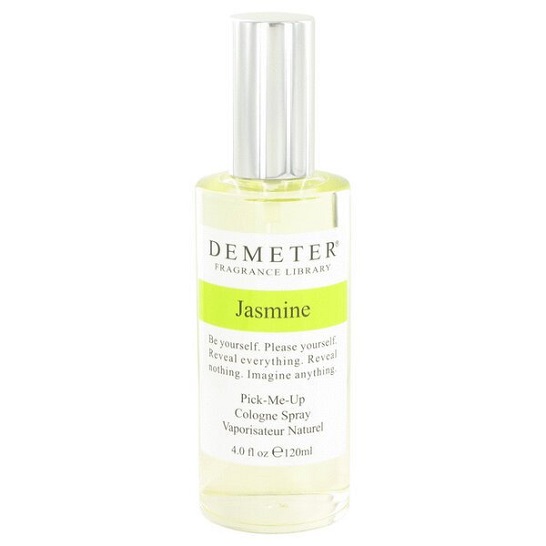 It's not easy to find a wonderful bargain jasmine perfume. In the wrong hands, this botanical can easily take on a cheap, potpourri feel. But that's not the case with Demeter's delightful Jasmine fragrance. It's a bright, light, fresh scent with no artificial undertones, despite its near-impossible to beat value. A perfect daytime fragrance, try blending Demeter Jasmine with other scents as you flit from day to night. 
Recommended related fragrances: Light Blue By Dolce & Gabbana, Bright Crystal By Versace, Daisy Eau So Fresh By Marc Jacobs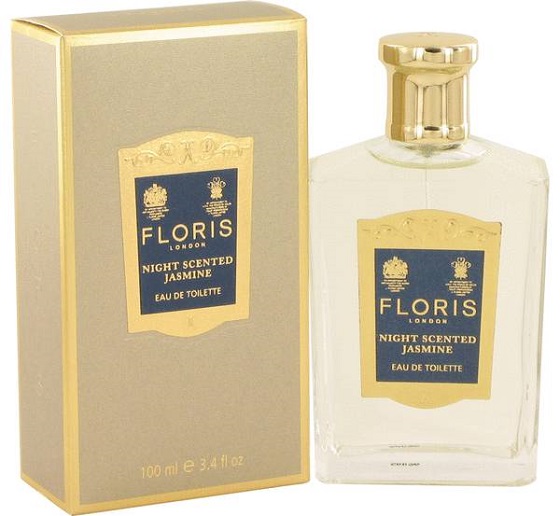 This classic scent was launched in 2006, but it's actually based on a jasmine fragrance created by John Floris in 1806. If you're hunting something that will stand the test of time year-round, Floris Night Scented Jasmine is a wonderful selection. Though not particularly bold, this long-lasting perfume lingers gracefully, so you won't have to keep spraying it throughout the day. And yes, despite the name, this scent works just as well during the day. (Some may argue that it's even more appropriate for daytime wear). 
Recommended related fragrances: Flora Gorgeous Gardenia By Gucci, 24 Faubourg By Hermes,  Rumeur 2 Rose By Lanvin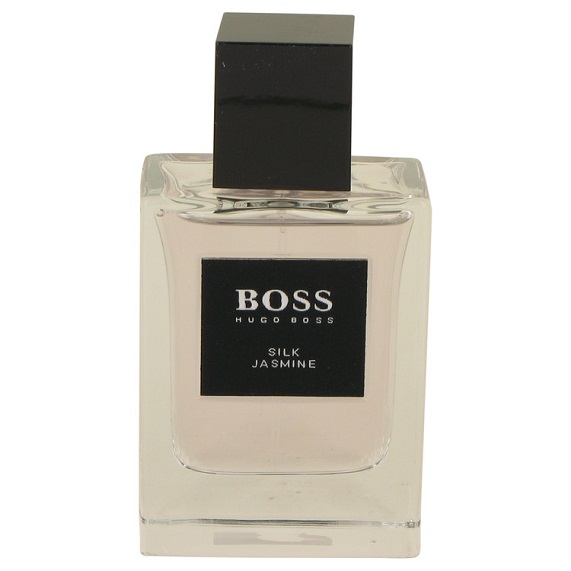 This jasmine perfume for men is said to be inspired by Hugo Boss' signature tailored suits. In particular, it owes its storied character to the soft, luxurious touch you get when you feel silk. Besides jasmine, notes of clove, honey, and vanilla make it a multidimensional, exotic scent. Despite being a cologne, this fragrance works well after dark for a woman seeking something bold yet sweet. A soft presence of honey and vanilla make this a complex, well rounded fragrance. Hugo Boss isn't particularly known for its perfumes, but Silk & Jasmine proves it should be. It's easily one of the best jasmine vanilla perfumes on the shelf. 
Recommended related fragrances: Very Irresistible Sensual By Givenchy, Happy Heart By Clinique, Olympea By Paco Rabanne,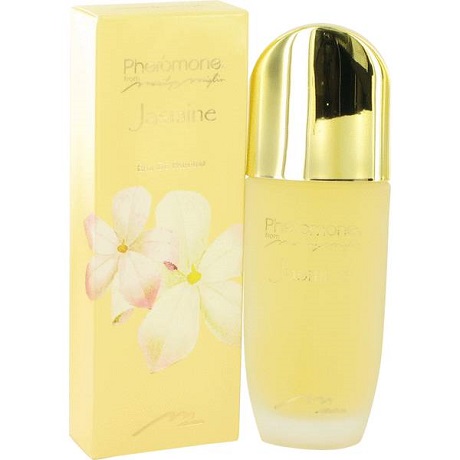 Pheromone is an amber floral jasmine scent with a sexual, animalistic profile in keeping with its provocative name. In addition to the star middle note of jasmine, you'll discover an unfolding blossom of ivy leaves, iris, white carnation, ylang-ylang, sandalwood oil, and vanilla. Whether or not you're on the prowl, this is a great pick when you need something vibrant and uplifting. 
Recommended related fragrances: Viva La Juicy Gold Couture By Juicy Couture, Hypnotic Poison By Christian Dior, Hot Couture By Givenchy, Pheromone Gold By Marilyn Miglin,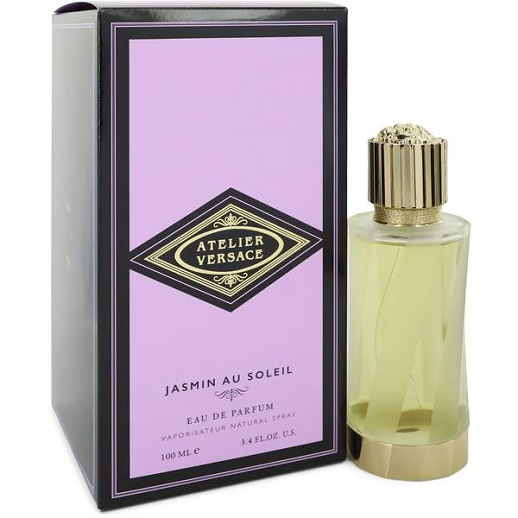 This sensuous jasmine perfume, with a tantalizing bottle to match, features notes of beeswax, Indian jasmine flowers, lemon, hay, and cedar. It's just as alluring for both men and women, as the white floral accords are balanced by hints of citrus, tobacco, and traces of green. If you're looking to smell rich, this is an elegant option. From the initial spray to the final dry down, Jasmin Au Soleil feels opulent. 
Recommended related fragrances: Obsession By Calvin Klein, Forever Now Gucci Museo By Gucci,  Shalimar By Guerlain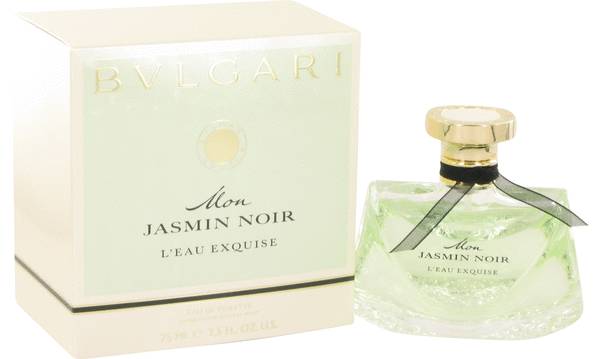 This fresh floral jasmine perfume brings notes of pomelo, grapefruit, almond, tea, musk, cedar, and of course, jasmine. It's a fresh and airy scent that's hard to argue against and smells good all day. That's why it makes a wonderful gift for a friend, mother, or hostess. It's just as comfortable in buttoned-up environments like job interviews or offices. And while its lightness makes it particularly appealing for spring or summer, it's versatile enough year-round — especially by day. 
Recommended related fragrances: Knowing By Estee Lauder, Paloma Picasso By Paloma Picasso, Eau Des Merveilles By Hermes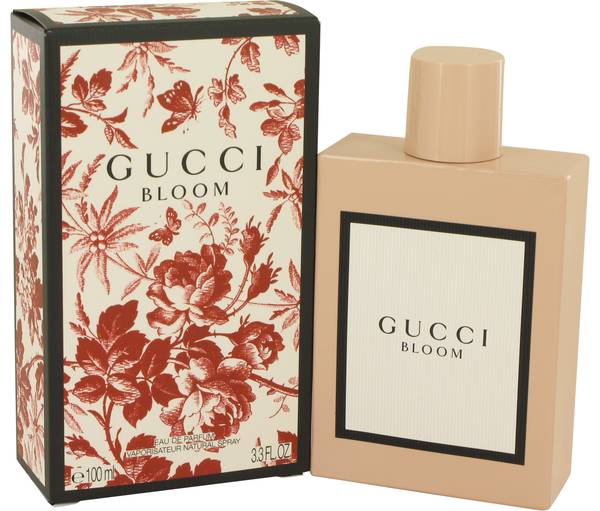 When Gucci and its creative director Alessandro Michele debuted this fragrance, something unprecedented happened. Michele stressed that he wanted people to feel like they'd just been showered with flowers and plants as diverse and intriguing as the women of the Gucci brand. There's little doubt Michele reached his goal with this truly beautiful white floral jasmine perfume. People around you will swear they just walked past bushels of blooming flowers. A great option for the warmer months, if you're stuck in an office, lose yourself in this scent, if only for a moment! 
Recommended related fragrances: Light Blue By Dolce & Gabbana, Daisy Eau So Fresh By Marc Jacobs, Coco Mademoiselle By Chanel,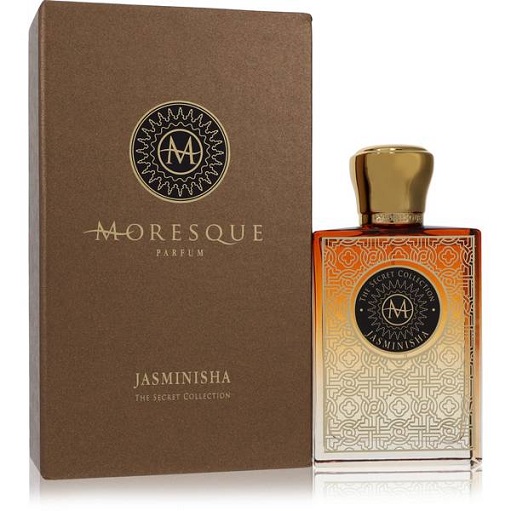 This perfume's main notes of ginger, mandarin orange, jasmine, ginger flower, orange blossom, vanilla, white musk, and amber create an alluring autumn scent. It blends the floral with the oriental in a refreshing and invigorating way. Secret Collection is comforting at heart — like a roaring fire in the grate or a warm, much-needed hug.
Recommended related fragrances: Pino Silvestre By Pino Silvestre, Calandre By Paco Rabanne,  Vetiver Ambrato By Bois 1920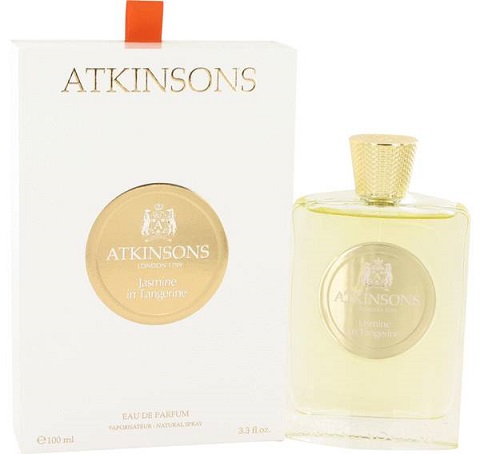 Atkinsons' Jasmine In Tangerine, true to its name, is a fruity floral graced by memories of the subtle citrus.  It shines in all seasons, perfectly balancing the warm with the fresh. You'll find in it an appetite for formal occasions in both the daytime or the night. Dating back to 1799, the brand is the oldest perfume house in the United Kingdom. In keeping with its rich history, this jasmine-smelling perfume stands the test of time.
Recommended related fragrances: Versace Eros By Versace, Moresque Jasminisha Secret Collection, Bvlgari Mon Jasmin Noir L'eau Exquis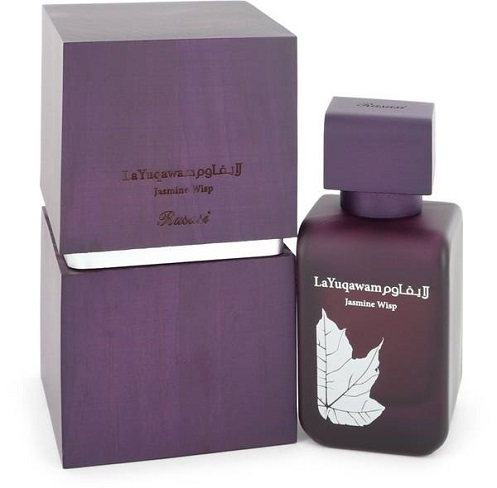 A Middle Eastern-inspired fragrance, Jasmine Wisp is at once gourmand, fruity, and floral. If you're on the hunt for a vanilla jasmine scent, this wonderfully-long-lasting jasmine perfume will satisfy you, lingering on your skin both day and night. Hints of masculinity shine through, even though this is a sweet scent. Jasmine Wisp is a great year-round companion for those seeking a jasmine mood on the heavier side.
Recommended related fragrances: L'air Du Temps By Nina Ricci Champs Elysees By Guerlain, Fidji By Guy Laroche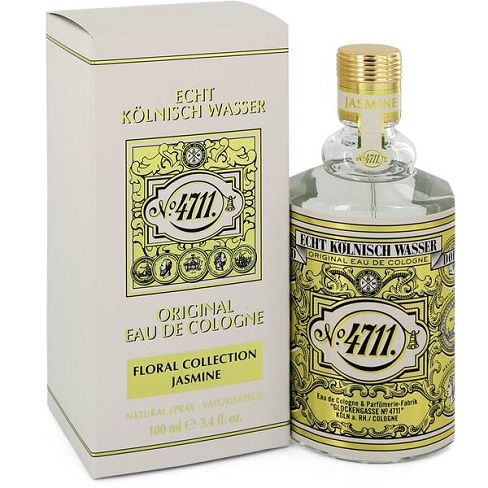 A fresh, lightweight unisex jasmine perfume, 4711's Jasmine Cologne carries top notes of bergamot and tea, middle notes of jasmine and neroli, and base notes of musk, cedar, and tonka beans. Floral fans will love this uplifting scent for its major staying power and light presence. Versatile enough for year-round wear, it works particularly well throughout the warmer months. 
Recommended related fragrances: Mon Jasmin Noir L'eau Exquise, Escada Magnetism By Escada, Coriandre By Jean Couturier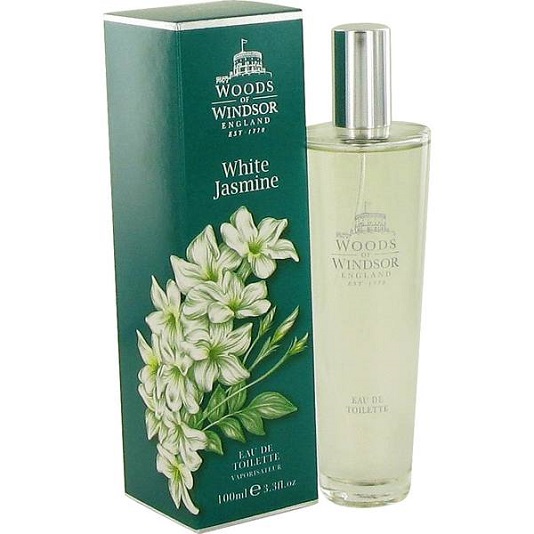 This is a noble choice for someone looking for a brand that's rich in history — Woods of Windsor was originally established in 1770. Yet it isn't commonly found in America. White Jasmine perfume offers a unique but versatile, approachable jasmine scent. It also holds great appeal for those seeking a jasmine rose fragrance. This fragrance is clean and sophisticated, with no traces of the artificial or overpowering. Notes of orange blossom, fresh greens, ylang-ylang, rose, moss, and sandalwood make it soft, yet work-appropriate.
Recommended related fragrances: First By Van Cleef & Arpels, Flora Gorgeous Gardenia By Gucci, 24 Faubourg By Hermes
Summary
This list of the best jasmine perfumes on the shelf shows there's something for everyone to love year-round in jasmine scents, even if you've never been a jasmine fan. The complex botanical is so much more multidimensional than most people give it credit for. There's never been a better time to experiment with this white floral.
---
Read on for more of the most popular scents available: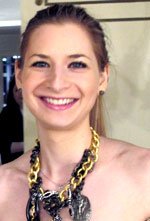 Sharon Feiereisen is a freelance writer who specializes in fragrance, makeup, wellness, health, skincare, and general lifestyle topics. Her work has been published in Time Out, Newsday, The Knot, Teen Vogue, Business Insider, Real Simple, and Hamptons Magazine among many other print and online outlets. When she's not writing about new, exciting fragrances, you can usually find her on an airplane or at a boutique fitness studio.
Subscribe via Email
Get the best of FragranceX delivered straight to your inbox