Jan 11, 2023
|
10 min Read
17 Best Affordable Perfumes 2023
This article was updated a republished on January 11, 2023
A picture tells a thousand words, but a fragrance has the potential to write an entire book. And not just those shake-out-the-bottom-of-your-purse, ignore-your-bank-statement expensive fragrances either. Nope. Finding your signature scent doesn't just have to be fun for your nose. It can also be a brilliant opportunity to delve deep into the world of affordable perfume.
Wave goodbye to the notion that all cheap perfume smells sickly-sweet and lasts no more than 30 seconds on your skin. The best affordable perfume for women promises to stand its ground all day. Read on for some of our favorites in the world of budget-friendly perfume.
What is Affordable Perfume?
Affordable perfume is a staple for every woman who likes variety on her dressing table. It's easy to find affordable scents with high quality blends ranging from light citrus notes to wintery aromas. Our favorites include Clinique Happy, Dolce & Gabbana Light Blue, and Elizabeth Arden White Tea. 
Here's a thorough list of the greatest cheap perfumes that still smell luxurious: 
Take a trip to the Sicilian shores to deeply breathe in the scents of Dolce & Gabbana's Light Blue. A journey-of-a-perfume that'll have you dreaming of ocean breeze on the seashore, it tickles your senses with fruity top fragrance notes of Sicilian lemon and apple and settles itself down comfortably with middle and base notes of bamboo, jasmine, cedar, and amber. This affordable perfume staple is your secret weapon to holiday mode and 100% one of the best cheap perfumes around! 
Similar to: L'eau D'issey Perfume by Issey Miyake, Organza Perfume by Givenchy, Diva Perfume by Ungaro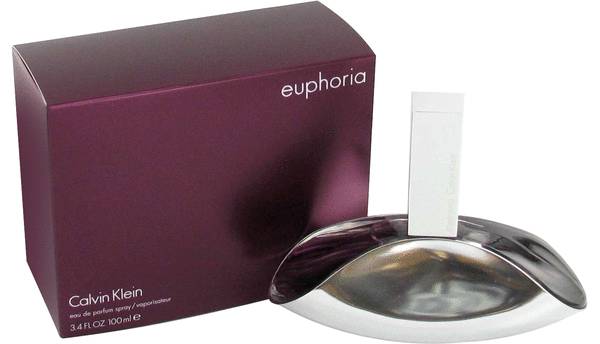 Euphoria by Calvin Klein marks its presence confidently with a hefty dose of floral and wooden notes. A bouquet of sophisticated fruits and flowers, it's evocative and welcoming, daring you to come closer. Breathe-in its pomegranate, orchid, lotus, and patchouli before letting it settle on your skin. It's a heavy perfume that leaves a mysterious question mark in its tracks. Wear this cheap designer perfume whenever you need a quick self-assurance boost.
Similar to: First Perfume by Van Cleef & Arpels, Cinema Perfume by Yves Saint Laurent, Amarige Perfume by Givenchy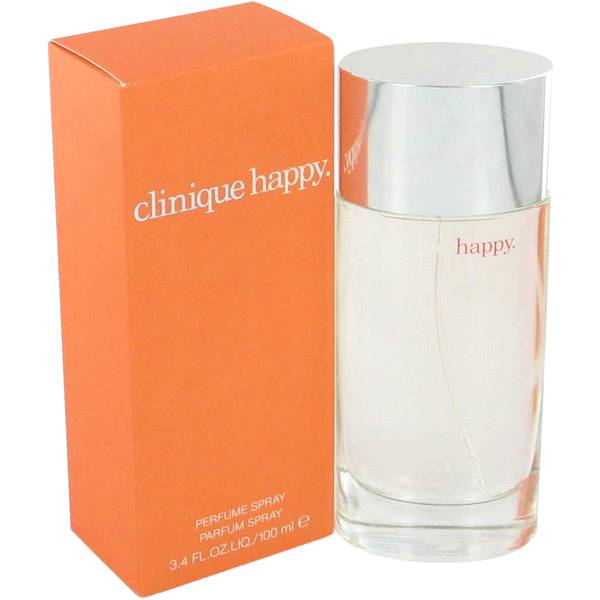 Clinique's Happy is your summer-ready tanned and golden second skin. A refreshing, light, and citrusy cheap fragrance, it's akin to hearing good news or bumping into your favorite old friend on the street. A spritz of Happy offers just that: an uplifting addition to your day with a bright and lively edge. If Happy were a color, it would be a spring-approaching-summer variety of soft-yellow with its apple, red ruby grapefruit, bergamot, and tropical notes adding a gentle rainbow to the mix.
Similar to: Kenzo Flower Perfume by Kenzo, Mitsouko Perfume by Guerlain, L'air Du Temps Perfume by Nina Ricci
Versace's Eros is a regal trip through time that lands in Ancient Greece with a fusion of classic, gold-infused touches. The fragrance equivalent of the God of Love, it's an enticing yet lighter version of Versace's consistent DNA. You could wear jewelry or you could wear Eros: both are stylish embellishments, but the latter promises to hold attention for longer. It doesn't matter what you're wearing when you breathe in Eros' Sicilian lemon and Calabrian bergamot accords. Close your eyes and you'll be in a flowing Grecian dress with the heat of the summer behind you. 
Similar to: Burberry Brit by Burberry, Jean Paul Gaultier Perfume by Jean Paul Gaultier, L'air Du Temps Perfume by Nina Ricci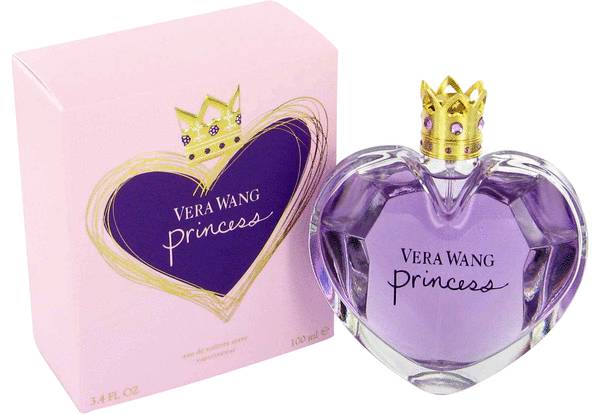 Princess by Vera Wang is fun and playful. It's an unmistakable scent, recognizable after only a single spritz in a way reminiscent of youth. This is a fragrance that promises to grab hold of your fun-loving spirit no matter your age, with its heavy vanilla scent and dabs of apples, apricots, and mandarin oranges around the edges. Its ubiquitous, heart-shaped bottle captures the essence of femininity, encouraging you to step into its powdery sweetness and chocolatey tones.
Similar to: Lacoste Pour Femme Perfume by Lacoste, Very Irresistible Perfume by Givenchy, Samsara Perfume by Guerlain
Looking for an unforgettable affordable summer fragrance? See our list of the best summer fragrances of all time.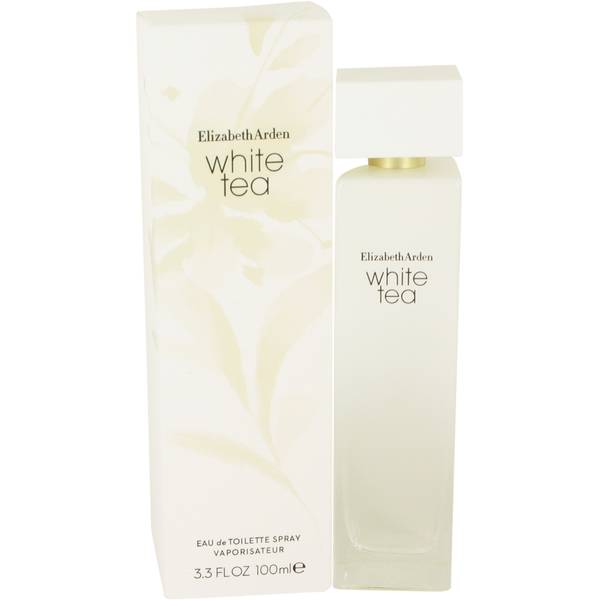 Elizabeth Arden's White Tea is a perfect blend of subtle but noticeable. This exquisite combination of fern, white iris, and musk mallow brings together the simplicity of "the pleasure that accompanies the first sip of tea," according to its maker. A brilliant day-to-day perfume, it's a springtime staple that's aromatic and green, verging on ever-so-slightly marine. It's well blended but easily detectable, calming and relaxing, gently feminine and always tender.
Similar to: Poeme Perfume by Lancome, Rive Gauche Perfume by Yves Saint Laurent, Eclat D'arpege Perfume by Lanvin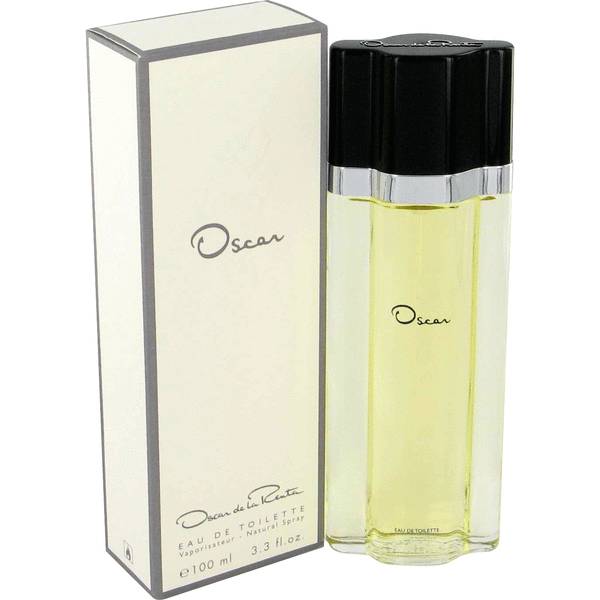 Understated glamour is the best way to describe Oscar de la Renta's Oscar fragrance. Timeless and elegant, it's classical in a way that doesn't require any extra attention; confident in its ability to charm. Launched in 1977, it's a perfume that'll withstand the test of time, just as floral and slightly sharp as it was when you first got the bottle. Think of Oscar and imagine a remarkable woman — the definition of timeless beauty. Her clove, gardenia, and orange blossom notes verge on comforting, while deeper undertones of myrrh, sandalwood, and lavender stand firm.
Similar to: Lou Lou Perfume by Cacharel, Hanae Mori Perfume by Hanae Mori, Calandre Perfume by Paco Rabanne
Add a soft, sheer touch to whatever you're wearing with a spritz of two of Donna Karen's Cashmere Mist. Gentle and alluring, this iconic scent is an elegant finishing touch to your outfit any time of year. Think of cashmere and your mind will likely drift to its impossibly soft, expensive fabric. Wearing Cashmere Mist is the closest thing you'll find to bottling that feeling. Looking for a perfume that smells expensive? Here's your winner.
Similar to: Coriandre Perfume by Jean Couturier, Alyssa Ashley Musk Perfume by Houbigant, Climat Perfume by Lancome
Prada Candy is a deliciously cheap vanilla perfume that's good enough to eat. Caramel and honey clamber for attention inside this retro-infused bottle that's just begging to be unwrapped and enjoyed. If you're looking for a subtle fragrance — this isn't it. But if you're looking for smooth, sweet, buttery notes that'll cozily wrap themselves up and blend into your skin, this might be the one for you. Officially, it's an amber-strong perfume, designed to keep you cozy in the cooler months. Unofficially, it's a fluffy, gently syrupy extra skin that's ideal for date nights.
Similar to: Paloma Picasso Perfume by Paloma Picasso, Je Reviens Perfume by Worth, Chantilly Perfume by Dana
That feeling of the sunshine kissing your shoulders? That's Jimmy Choo's Blossom. Fruity and sweet, it's a fragrance that promises to perk you up the same way a delicious glass of fizz does while sitting on a picnic blanket. Think of this as your closest friend in fragrance form: comforting and familiar with depth from its base notes of white musk and sandalwood. Those top notes of raspberries, red berries, and citrus smell strongest mid-laughter on the aforementioned picnic.
Similar to: White Shoulders Perfume by Evyan, Bijan Perfume by Bijan, Byblos Perfume by Byblos
There are enough Marc Jacobs' floral-named fragrances by now to create an entire bouquet's worth of perfumes, but Daisy reigns supreme when it comes to the best all-rounder. Beautifully comforting and endlessly popular, it's hard to go too far without smelling its ozonic, light, and floral notes. A multi-award winner, Daisy's youthful gardenia top note blends with violet leaf and blood grapefruit to reveal a charming, fun, yet intimate fragrance. Base notes of vanilla and musk ensure its place as a consistent modern classic in the world of affordable perfume.
Dying for more Marc Jacobs originals? See our list of the 14 best Marc Jacobs perfumes on the shelf.
Similar to: Realities Perfume by Liz Claiborne, Tea Rose Perfume by Perfumers Workshop, Mackie Perfume by Bob Mackie
Waking up on that first warm, sunshine-filled day is an experience you'll want to sink into with Donna Karen's Be Delicious. A staple perfume and the original release and inspiration of the DKNY Be Delicious line, it's a just-poured cocktail of fruity, green, and floral accords with, well, delicious top notes of citrus grapefruit and crisp cucumber. Breathe in a burst of Be Delicious whenever you're next packing your suitcase for a summer trip.
Similar to: Betsey Johnson Perfume by Betsey Johnson, Ciara 100% Perfume by Revlon, Nude Perfume by Bill Blass
Elie Saab's Le Parfum is delicate and light. It's a "final touch before you head to work" perfume — a "can't leave the house without a quick spritz" perfume. The beauty of this cheap perfume comes from its subtlety. Ultra-feminine, flowery, woody, notes all tap their toes together in a wonderful first blend from the Lebanese designer. If you're a fan of fresh flowers, Le Parfum is sure to be a new favorite.
Similar to: Vanilla Musk Perfume by Coty, Ombre Rose Perfume by Brosseau, Design Perfume by Paul Sebastian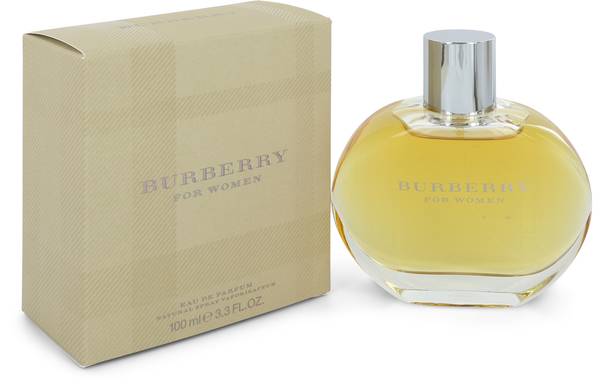 Burberry by Burberry is "long strolls with a coffee through a London park" charming. It's "requesting the wine list but already knowing what to order" charming. It's charming in a harmonizing way that holds its own. Its artful blend is both fruity and warm without being overpowering. Soft, cozy, romantic, and elegant, Burberry blends peach, apricot, and pear inside a bottle that's just like the fine wine you ordered: it only gets better with age.
Similar to: Emeraude Perfume by Coty, Wind Song Perfume by Prince Matchabelli, Climat Perfume by Lancome
Distinctive and likable, Calvin Klein's CK One is that reliable fragrance you'll always keep within close reach. A unisex perfume with a cyclical power that never seems to fade into the background, it has a little more character than your typical women's fragrance, thanks to the addition of its citrusy, green, masculine notes. It's deep and layered — an intriguing question-mark of a cheap fragrance, and the dictionary definition of perfume that smells expensive.
Similar to: L'air Du Temps Perfume by Nina Ricci, Stetson Cologne by Coty, Alyssa Ashley Musk Perfume by Houbigant
Those long days, half-forgotten old jokes, and slightly-too-bright lipgloss? That's Tommy Girl. Tommy Hilfiger's most reminiscent perfume, it's a bottle of memories that you'll treasure just as much as the old photos. But only the good memories: this fragrance will have you scrolling through your phone to message your childhood friends, rifling back through your wardrobe to breathe in the scents of your previous fashion choices, and ultimately bottling the joy that only memories can bring. It's a signature fragrance that's affordable and personal, fresh, bright and uplifting. Wear on Sunday mornings when you're lost in thought.
Similar to: White Linen Perfume by Estee Lauder, Stella Perfume by Stella Mccartney, First Perfume by Van Cleef & Arpels
Shalimar by Guerlain will beckon you closer with one red-finger nailed glance. Amber and woody, mesmerizing Shalimar takes you on a journey into lands afar with notes of bergamot, lemon, and cedar and one final look filled with incense, leather, and opoponax. Inspired by Emperor Sah Jahan's reverence for his lost wife, it's arguably the best affordable perfume to transport you on a magic carpet filled with stories and tales both past and future. It's one to wear when you're looking to impress.
Similar to: Aromatics Elixir Perfume by Clinique, Ysatis Perfume by Givenchy, Boucheron Perfume by Boucheron
Summary
Whether you're looking for the best inexpensive perfume that's subtle and understated, or a cheap fragrance that storms into the room ahead of you, there's a bottle out there for everyone. Smelling incredible without breaking the bank has never been easier.
Shop discounted designer perfume at FragranceX now! You can also snag some exclusive FragranceX coupons when you join our loyalty program.
Looking for learn more about fragrances for women and men? Read on in these perfume guides:
Subscribe via Email
Get the best of FragranceX delivered straight to your inbox
Related Posts
Nov 27, 2023
|
4 min Read
Best Incense Perfumes
From the beginning of civilization, it was believed that the only the smoke of incense could...