Jul 12, 2023
|
6 min Read
10 Best Peach Perfumes of All Time
Ripe peaches, fresh from the orchard are one of summer's greatest pleasures. Peach is one of the most versatile fruit notes in perfumery: it can be mouthwateringly juicy and adds its honeyed sweetness to any perfume. Peach can be the focus of a fragrance or a supporting note for other fruits and florals scents. The nectar of the peach blends so well with rose, tuberose, orange blossom and jasmine as well as  balances deep, woody and chypre fragrances. Peach perfumes in all their variations are wonderful sensual experiences.
Peach perfumes shouldn't smell like they were created for a 12-year-old, nor like you are spraying on fruit cocktail. These chic peach scents are spiked with spices, flowers, resins, woods, mosses, and musk.
The Best Peach Perfumes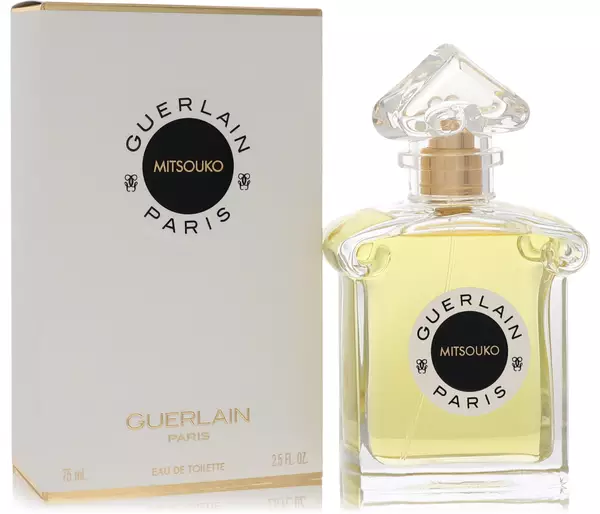 Peach was used as top and middle notes of countless perfumes  for decades. 1919's  Guerlain Mitsouko is considered by fragrance experts to be the most renowned chypre of all time. Many perfume experts consider Mitsouko to be the most enigmatic peach perfume of all time, as Guerlain never divulges its exact formula and is as desirable today in 2023 as it was over a century ago. Peach is at the very heart of Mitsouko, milky-soft and subtle, blended with the house's secret signature "Guerlainade" which is believed to contain bergamot, rose, jasmine and citruses. Spicy cinnamon, clove and oakmoss at the base add elegance and complexity that is unmatched.
Key Scent Notes: bergamot, peach, neroli, jasmine, may rose, cinnamon, cloves, oak moss, vetiver, vanilla, musk and wood
There is nothing bitter about this luscious and luxe peach perfume. Released in 2020, it is the most popular peach perfume on TikTok. Bitter Peach is a complex peach perfume with many facets. Boozy, woody, fruity, floral, tart and sweet notes are beautifully blended for the most desired peach perfume. Bitter Peach is irresistible, a big compliment getter and completely genderless, appealing to men and women equally. No one does sexy like Tom Ford.
Key Scent Notes: pêche de vigne accord, blood orange, cardamom, heliotrope, davana, rum, cognac, jasmine, sandalwood, benzoin, cashmeran, vanilla, tonka bean, labdanum, styrax and patchouli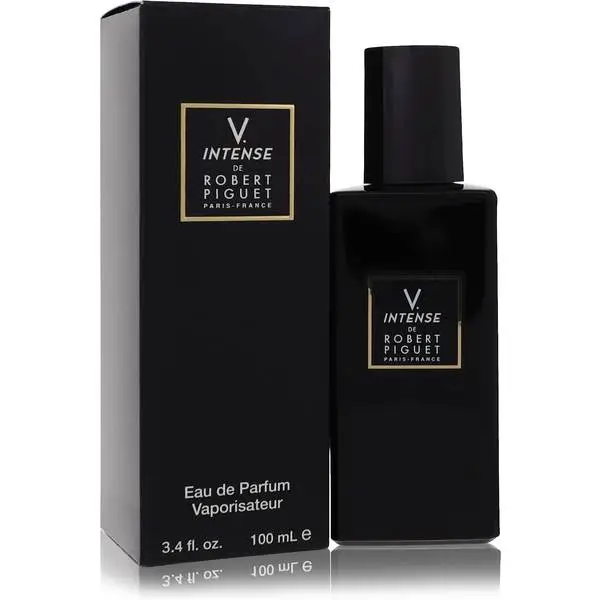 Robert Piguet V Intense is a profusion of peaches overflowing with ripe, juicy fruits:  gleaming pears, mouthwatering mandarins and sweet dripping plums. Composed by master perfumer Aurelien Guichard, as an interpretation of the 1957 original Visa, this peach perfume is as sparkling and showy as a display of slow exploding fruity fireworks. Built on the classical structure that Robert Piguet is known for, the softest suede and  creamy sandalwood add depth as  patchouli and moss at the base turns the fragrance into a seductive and mysterious fruity peach chypre.
Key Scent Notes: white vineyard peach, pear, violet leaf, Italian bergamot, yellow mandarin, ylang ylang, rose, orange flower absolute, patchouli, sandalwood, vetiver, moss, vanilla, benzoin, leather, civet, musk, castoreum, and cistus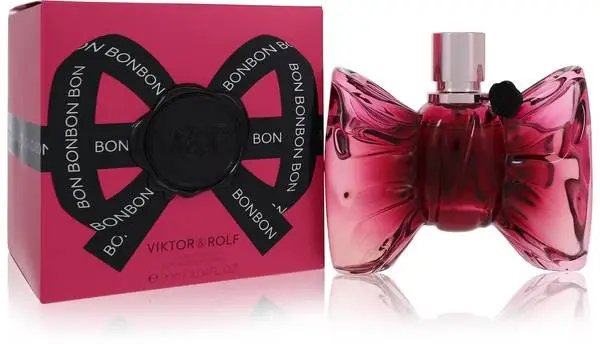 This peach gourmand perfume is a play on words- French for a candy confection and "Good, Very Good". Bon Bon opens with a BIG blast of caramelized peach and blackcurrant. At first sniff, your mouth waters as the velvety candied peach engulfs your senses. The warmth of amber and sandalwood in the drydown turns the fragrance into a decadent, peachy dream wrapped nicely inside in a big bow bottle.
Key Scent Notes: mandarin, orange, peach, orange blossom, jasmine, caramel, cedar, guaiac wood, blackcurrant, sandalwood and amber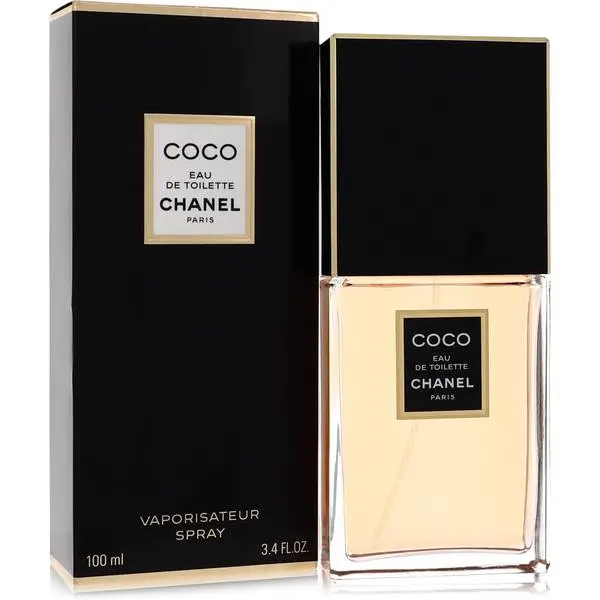 This powerhouse peach perfume is for a self-assured assured woman who is dignified on the outside but exudes a smoldering sensuality. Known for its longevity and projection, Coco is a peach perfume that has a certain finesse. Juicy citrus opens Coco and clove and coriander nestle in the peach-lacquered rose at the heart. A jasmine, mimosa and orange blossom bouquet accent the glorious peachy rose with its fluttering  white petals and the sandalwood base enhances deep and rich ambery notes with tonka and civet. Chanel's Coco is a couture dressed peach bombshell.
Key Scent Notes: Bulgarian rose, coriander, peach, jasmine, mandarin orange, clove, orange blossom, mimosa, clover, amber, Mysore sandalwood, tonka bean, civet, opoponax, vanilla, and labdanum
In Chinese mythology, peaches were said to grow in the orchard of a goddess, and believed to confer immortality on to those who consumed them. By Kilian Flowers of Immortality composed by master perfumer Calice Becker was inspired by this legend. A shower of translucent peach blossoms reveals a heart of white peaches and irises flutter in the breeze as the woody-sweet base shimmers. This meditative peach perfume is as ephemeral as it is elegant.
Key Scent Notes: white peach, iris and tonka bean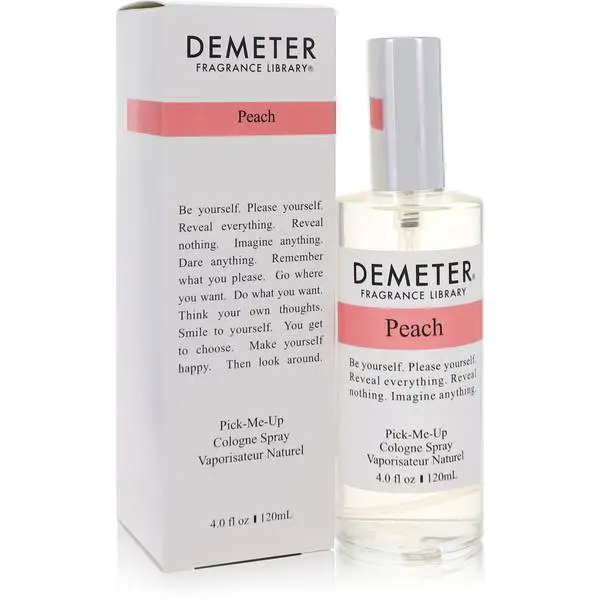 Demeter Peach is a photorealistic and playful peach perfume. It captures the fuzz, the flushed color, the softness and roundness of the fruit. If you close your eyes, you can taste the honeyed flesh and feel the juice running down your chin. At this affordable price, you can buy a basketful and Demeter peach is great to layer over any peach perfume.
Key Scent Note: Peach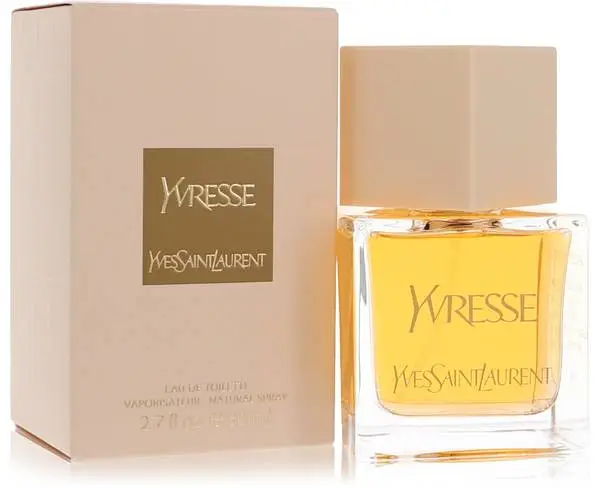 Originally named Champagne, Yvresse was Yves Saint Laurent's ingenious answer to being sued by the Champagne industry.  "Ivresse" is the French word for intoxication and Yvresse is a fizzy peach Bellini of a perfume served in a champagne flute. The opening is a celebration of ripe peaches that are beautifully blended with two other stone fruits- nectarine and apricots. The rose and violet notes in the heart are reminiscent of a red lipstick imprint on crystal. Soft woods, a touch of mint and exotic coconut add to the festivities.
Key Scent Notes: peach, nectarine, apricot, caraway, anise, mint, cinnamon, litchi, rose carnation, violet, iris, jasmine and lily-of-the-valley, oakmoss, amber, benzoin, patchouli, vanilla, styrax, cedar, musk, coconut and vetiver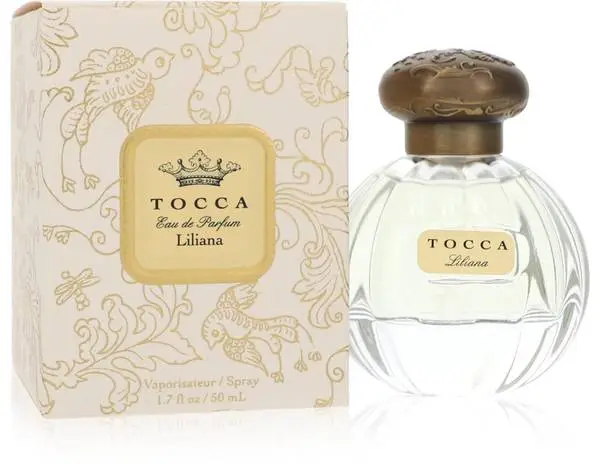 When you think of the Roaring Twenties, sexy flappers, bath tub gin, wild parties and night clubs come to mind. Perfumes of that era were strong and bold. Tocca Liliana is what we imagine these young ladies would wear during the day, lively …and  with just a hint of mischief. The opening sweet peachy notes set the stage perfectly for a summer lawn party. A burst of bergamot shines on warm, sunny peach blossoms and lily-of-the valley laden with pollen. As night falls, benzoin, so warming, like the setting evening sun, spreads luxuriously on the skin after the flowers recede. Liliana is a young, carefree peach perfume that is never overwhelming and always optimistic.
Key Scent Notes: peach, bergamot, neroli, peony, lily-of-the-valley, gardenia; musk, sandalwood, benzoin and patchouli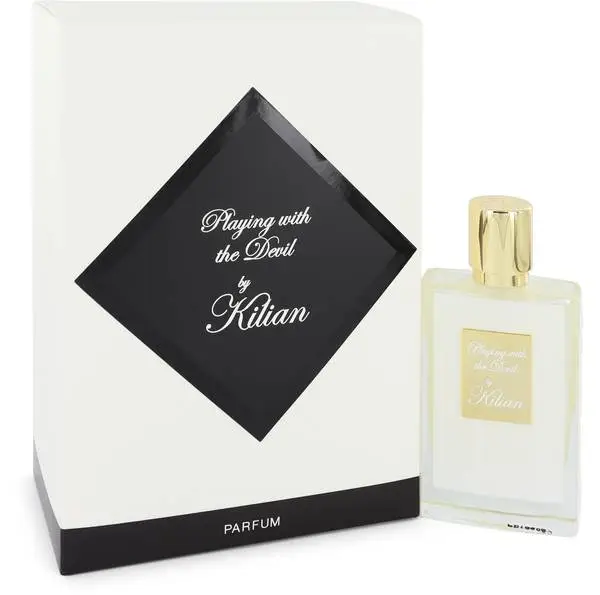 If you are seeking a wilder side of peach look no further than By Kilian Playing with the Devil. Perhaps it wasn't an apple that lured Adam and Eve to flee into the wilderness but a peach. Playing with the Devil opens with a burst of blood orange followed by peaches steeped in brandy. The sweet and spicy (peach and pepper) notes at the heart foreshadow the tempting florals and base of deep vanilla and dark woods. Above all this, the peach like the forbidden fruit in the Garden of Eden continues to tempt  for hours.
Key Scent Notes: blood orange, black currant, peach, lychee, pepper, pimento, cedar, sandalwood, patchouli, rose, jasmine, tonka bean, benzoin and vanilla.
In Conclusion – Best Peach Perfumes
Peach perfumes have many scent profiles- gourmand, juicy and sparkly and can be photorealistic, innocent, or sensuous. They can smell deep and mysterious or fresh and juicy as if just picked from the tree. Peach perfumes are great in summer, but also work year-round. Head on over to FragranceX and choose your favorite.
Read on For More Fragrance Guides
19 Best Fruity Perfumes of 2023
Snag These Hard to Find Perfumes While You Still Can
Feel Good Fragrances: Spray on a Better Mood
Subscribe via Email
Get the best of FragranceX delivered straight to your inbox