Jun 28, 2023
|
7 min Read
Snag These Hard to Find Fragrances When You Can!
Why are some fragrances so hard to find?
There is a variety of reasons, but usually they have been discontinued, or department stores have stopped stocking them. Sometimes, an influence or a celebrity may discover a hard-to-find perfume and they sell out within minutes. Chances are one of your favorite scents which were so popular only a few years ago, is now hard to find. At FragranceX, we scour the world for these treasures. There are many reasons a fragrance may be discontinued. This includes scarce or now prohibited ingredients or low demand. Below are some we fragrances we think you should grab if you ever see them!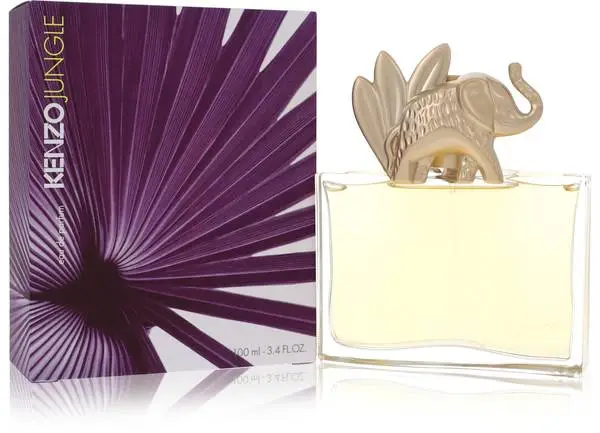 1996's Kenzo Jungle Elephant is not a minimalist perfume, like so many other Kenzo clean and airy scents. Composed by Dominique Ropion, this hard-to-find perfume is a spicy gourmand, with mango at its heart. Rich vanilla is offset by cardamom, cloves and licorice. Elephant is full of life, colors and is an exotic treat for the senses. According to the perfumer," It was inspired by techno music. They wanted a perfume so powerful you could smell it when you walked into the building. And their offices were on the fifth floor." Wearing this, you are sure to get noticed.
Key Scent Notes: mandarin, cardamom, clove, ylang-ylang, licorice, patchouli, vanilla, and amber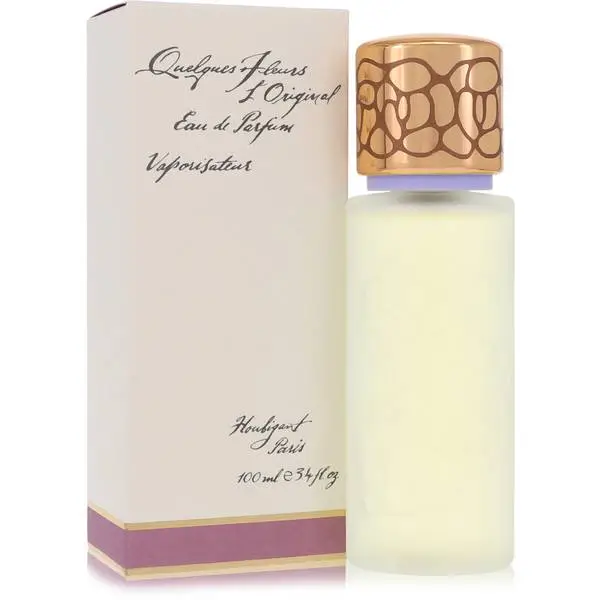 From the storied house of Houbigant Quelques Fleurs is a bouquet in a bottle. It's a complex blend of soft, sensual florals and is redolent of orange blossom, orchids, carnations and roses. Historians believe it was one first to use aldehydes, predating CHANEL no 5. by thirteen years. With an ambery, woody dry down, Quelques Fleurs' longevity and timeless popularity are indisputable.
Key Scent Notes: bergamot, galbanum, tarragon, lemon, jasmine, tuberose lily of the valley, violet, rose ylang ylang, carnation, broom flower, orange blossom, lilac, beeswax, clove, orris, tonka bean, honey heliotrope, vanilla, oakmoss, sandalwood, civet, cedarwood and musk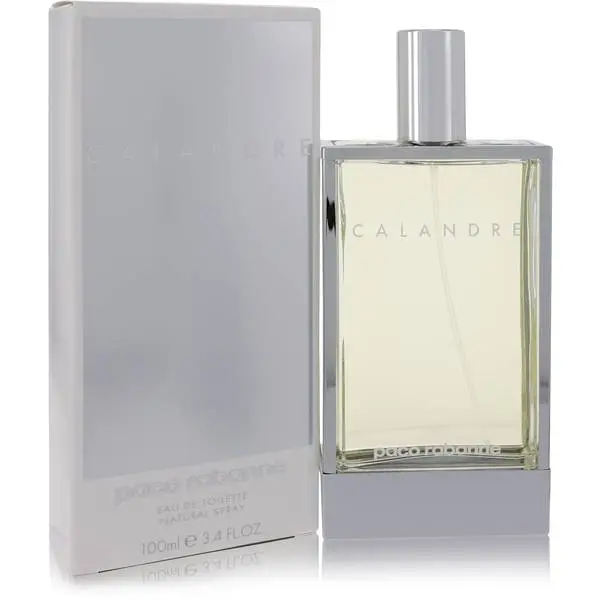 Paco Rabanne created his first perfume Calandre — the French word means "automobile grill," and asked for the bottle to be framed in silver. Calandre's modern appearance fit the designer's  space age 60's style. The brief Paco Rabanne gave perfumer Michel Hy was to capture the feeling of a couple making love on top of a car. When it was launched it was considered risqué, yet the scent is easy to wear; a classic, green floral chypre. Bubbling aldehydes are poured over the cool, silver aroma of iris and tied with metallic thread. Since the untimely passing of designer Paco Rabanne in 2022, Calandre is now increasingly hard to find.
Key Scent Notes: aldehydes, bergamot, iris, lily- of-the valley, geranium, jasmine, rose, musk, oakmoss, ambergris, sandalwood, and vetiver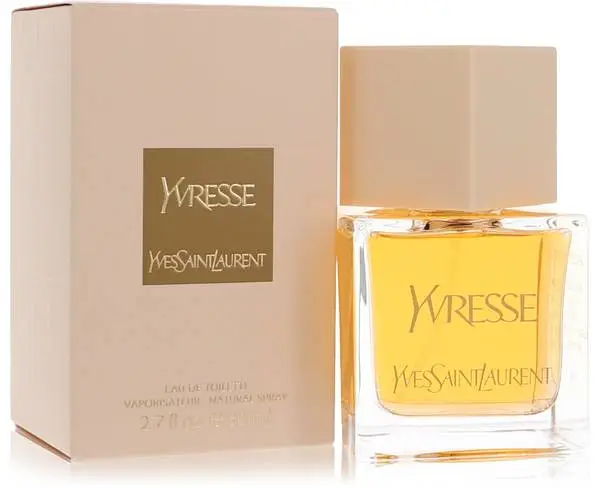 When Yves Saint Laurent was threatened by lawsuits from the French Champagne industry for naming his perfume Champagne in a clever come back, St. Laurent named their controversial fragrance Yvresse. This is a wonderful a play on the French word "ivresse" meaning "intoxication" …the kind which might be caused by drinking too much—you guessed it—Champagne!  Composed in 1993 by Sopha Grosjman, who is the nose behind YSL Paris, this hard-to-find-fragrance is a celebration of fruity and floral notes. The gorgeous rose-violet heart is powdery and offset by the ripest peaches and apricots you can imagine. At the dry down, a shower of rose petals is surrounded by ambery warmth before nestling on a bed of woods and moss.
Key Scent Notes: peach, nectarine, apricot, caraway, anise, mint, cinnamon, litchi, rose carnation, violet, iris, jasmine, lily-of-the-valley, oakmoss, amber, benzoin, patchouli, vanilla, styrax, cedar, musk, coconut and vetiver
Why is First Van Cleef and Arpels so hard-to-find? It might have a lot to do with Price Harry, who would take his mother's bottle to therapy after Princess Diana died, so he could process his grief. It is rumored it was her signature scent and she never left home without it. Created by Jean Claude Ellena, First by Van Cleef & Arpels was the first perfume for the chic jeweler and for Jean Claude Ellena who was only 28 at the time. First is bright with bubbly aldehydes followed by fruity raspberries, blackcurrants, citrus and a bouquet of hyacinth, jasmine, narcissus, carnation, rose, orchid and lily-of the-valley.
Key Scent Notes: aldehydes, bergamot, black currant, peach, mandarin orange, raspberry, narcissus, hyacinth, jasmine, lily-of-the-valley, carnation, ylang-ylang, orris root, tuberose, Turkish rose, orchid, civet, oakmoss, honey, amber, sandalwood, musk, vetiver, tonka bean and vanilla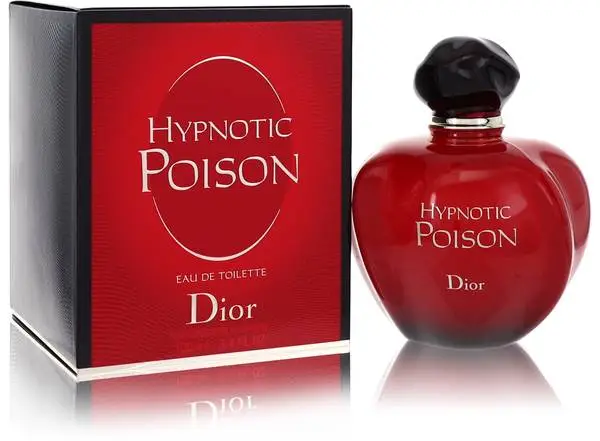 Dior Hypnotic Poison was composed by the talented Fragrance Foundation award- winning perfumer Annick Menardo. Dior Hypnotic Poison opens like a bite of an enchanted fruit with a blast of licorice, a touch of marzipan, bitter almond and pillowy jasmine. Hypnotic Poison is a scent for every season and a powerful perfume that you can apply with lavish abandon! One of the reasons it might be so hard to find is that mega-superstar singer Adele has told the press that it is her favorite.
Key Scent Notes: coconut, plum, apricot, Brazilian rosewood, jasmine, caraway, tuberose, rose and lily-of-the-valley, vanilla, almond, sandalwood and musk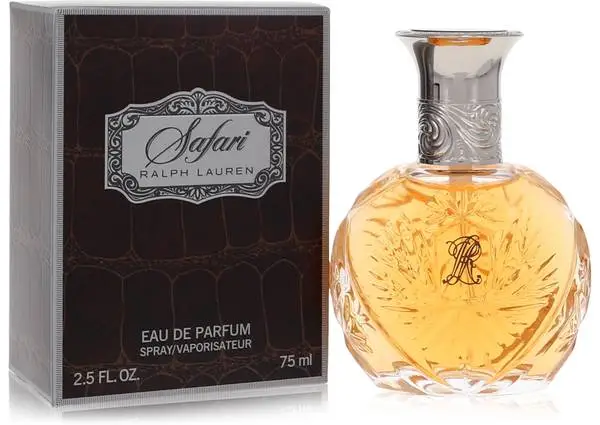 If color has a smell, Safari would be green. This effortlessly classic chypre is a powerhouse of green. Galbanum blasts out grassy, sharp, and earthy. Soon after the green florals, lily-of-the valley, and narcissus show up sweetened by vanilla, tonka and amber, lightly brushed with spice before resting on a moss and vetiver bed.
Key Scent Notes: galbanum, tagetes, narcissus, hyacinth, orange, black currant, cassis, mandarin orange, narcissus, orris root, rosemary, Italian jasmine, rose, orange blossom, vetiver, amber, sandalwood, cedar, and patchouli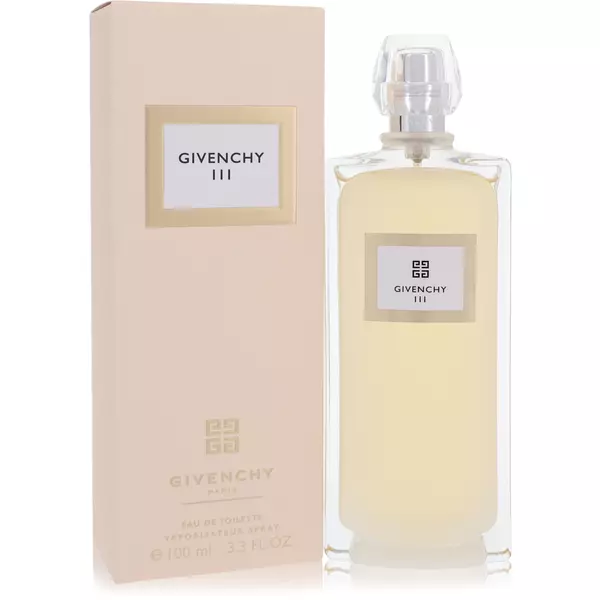 Givenchy III is in a class of its own and is in constant demand. It starts out with the perfect balance of green/citrus notes of galbanum and mandarin orange and fruits/ florals peach and gardenia.  Consider Givenchy Iii, the "Gemini of perfumery", with two personalities. It's bright sunshine one moment and then softer, meditative the next as the scent dries down to a woodsy, spicy, powdery and glowing amber base.
Key Scent Notes: galbanum, aldehydes, gardenia, bergamot, peach, mandarin orange, hyacinth, orris root, narcissus, jasmine, carnation, lily-of-the-valley, rose; oakmoss, vetiver, sandalwood, patchouli, myrrh, amber and coconut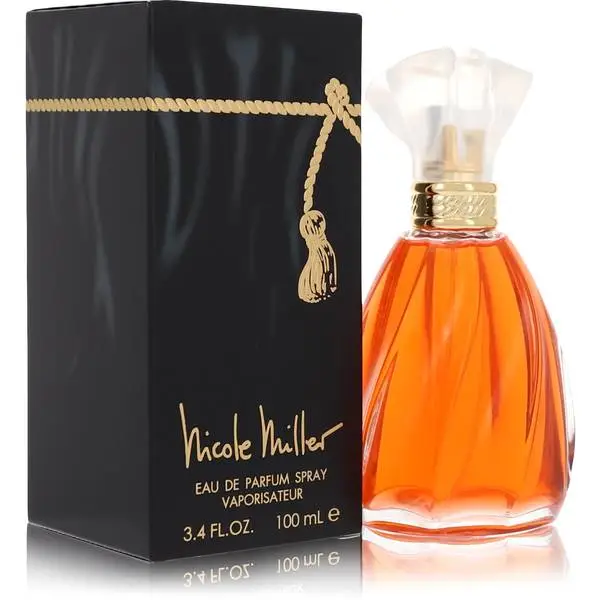 Nicole Miller, the renowned runway designer, debuted her namesake scent at a upscale department store in N.Y.C.  Halle Berry, Beyoncé, Angelina Jolie, Angelica Huston, Alicia Keys, and Kim Cattrall are just a few of the bold face names of all ages and backgrounds who wear Nicole Miller's sensual sculptural designs. These women are smart, confident, and sexy…as is the Nicole Miller fragrance. Opening like cameras flashing as the models strut the runway, fizzy aldehydes get the show started.  As colorful as her fashion there's a cassis sorbet accord, yellow gardenia, black patchouli and white cedarwood stitched seamlessly in a fruity-floral that has style and swagger.
Key Scent Notes: peach, plum, aldehydes, coriander, mandarin orange, bergamot, honey, tuberose, jasmine, ylang-ylang, carnation, damask rose, heliotrope, iris, orchid, amber, sandalwood, vanilla, tonka bean, benzoin, musk, vetiver and cedar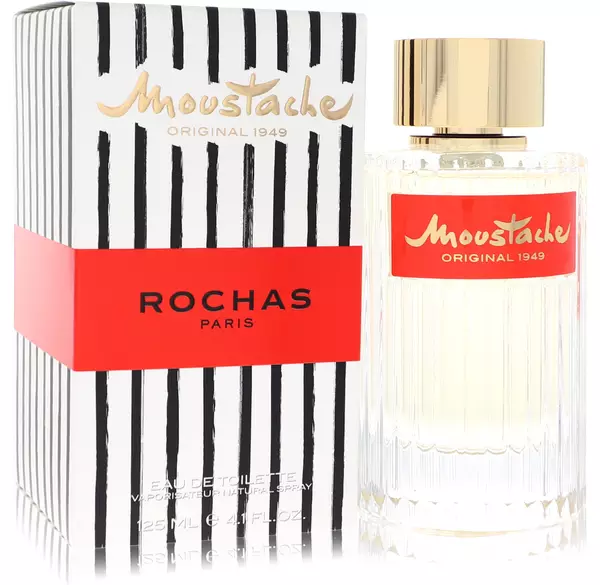 Launched in 1949, Edmond Roudnitska composed what is considered one of the most pivotal masculine fragrances of all time, Rochas Moustache, which has become hard to find. It is said he was inspired by the whiskers of Charles I of England. Brimming with bracing citrus, pleasing aromatic herbs, a dose of leather, and a bit of musk, it is a cologne that is as playful as it is serious; modern as it is classic. Best of all, it has outstanding longevity and is a real crowd pleaser. Due to its continuing popularity, it's become hard to find.
Key Scent Notes: Lemon, bergamot, neroli, lavender, violet, patchouli, moss and white musk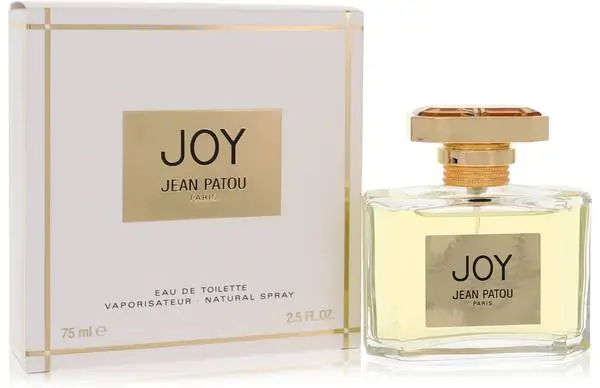 Considered one of the most beautiful fragrances of all time, when it was launched in 1930, Joy by Jean Patou was the costliest perfume in the world as proclaimed by the fashion designer Jean Patou. He chose the name joy because it was an uplifting name during a time of the Great Depression. The reason for the high price tag is the use of over 10,000 jasmine flowers in every ounce! Joy is a floral erupting in notes of rose, jasmine, ylang-ylang, tuberose, sandalwood, musk, and civet was worn by Josephine Baker and many Hollywood movie stars in the USA and in France, Why is this perfume so hard to find? In 2018, LMVH the owners of Dior bought Patou…. so they could acquire the name Joy for their new feminine fragrance that would be fronted by Jennifer Lawrence.
Key Scent Notes: rose, green notes, tuberose, ylang, aldehydes, jasmine, peach, lily of the valley, orris root, orchid, civet, musk, and sandalwood
In Conclusion:
When you see a discontinued fragrance, buy a backup bottle. For more head on over to FragranceX.com, where we carry a great selection and stock up!
Subscribe via Email
Get the best of FragranceX delivered straight to your inbox