Jul 24, 2023
|
4 min Read
The Best Banana Fragrances of 2023
When you think of fruity fragrances, banana probably isn't at the top of your list, and there's a reason for that. Fruit-forward scents tend to be built around berry notes or citrus aromas, but banana is much more rare. The banana fruit itself has a subtle, nuanced scent that varies from the leaves, peel, and fruit, which can be difficult to capture without veering into sticky-sweet artificial candy territory. Despite that, banana is slowly becoming more popular in perfumery and we wouldn't be surprised if the fruit has its moment in the scent spotlight, just like peach and cherry have in recent years.
Depending on the ripeness of the fruit, banana notes (also known as isoamyl acetate) add a rich, creamy sweetness and grounding depth to a fragrance, which is why they're typically used in gourmand scents. Banana pairs well with vanilla and other dessert-inspired fragrances, but it can also add a lush greenness to a fragrance or convey a warm, sunny tropical vacation in a bottle with a creamy suntan or blended cocktail note. Other fragrance notes, including ylang-ylang and jasmine, can also evoke the scent of a ripe banana, so what you're smelling may not actually be banana at all!
While banana isn't as popular as its fruity compatriots (yet), nor is it as readily used as notes like rose, musk, or bergamot, it's definitely a note to watch as perfumers continue to expand the horizons of what fragrance can do. The fun of banana is that you never really know where it will pop up next or how you'll experience it, so get your nose ready to seek out a little taste of this beloved fruit.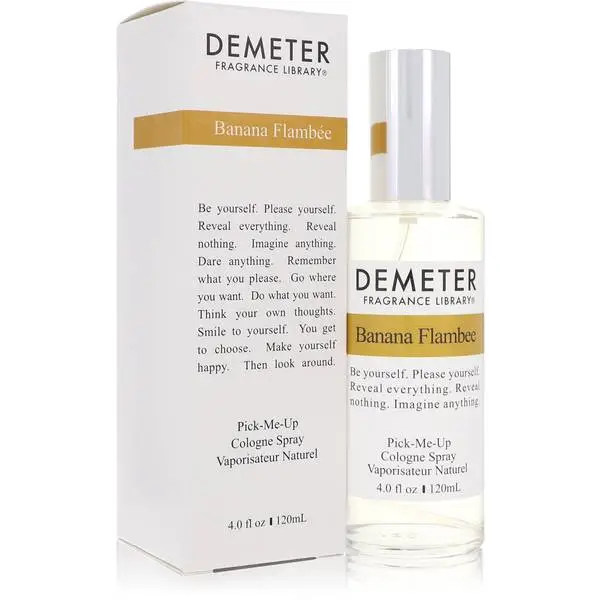 Leave it to the perfumers at Demeter to get our mouths watering with this cologne spray inspired by the famous New Orleans dessert. Banana Flambee is a deliciously warm and craveable scent for anyone who never says no to something sweet. Because it's a cologne spray, it doesn't have the lasting power of an eau de parfum, but if you're looking for a fun, evocative treat in fragrance form, Banana Flambee is the perfect pick. Just don't try and eat it! 
Key scent notes: Banana, brown sugar, cognac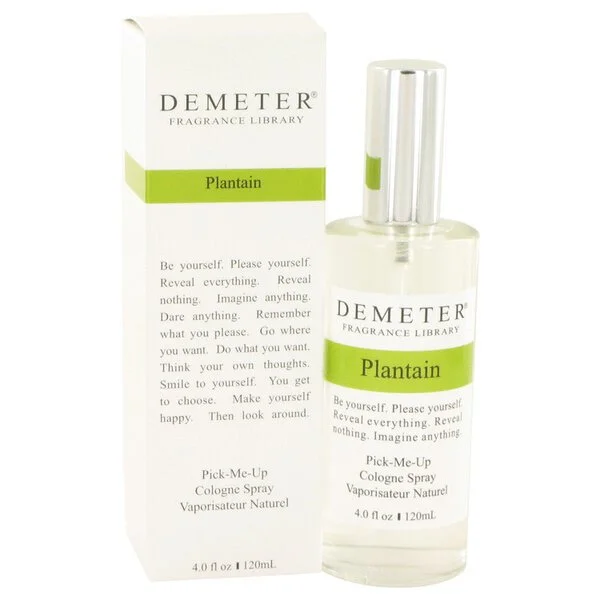 Plantains are a member of the banana family, so we consider this fresh and green cologne spray a worthy addition to this list. Plantain is a crisp, pure take on banana; less sweet than Bananas Flambee, as though you picked a plantain off the tree to enjoy its vegetal flavor right away.
Key scent notes: Plantain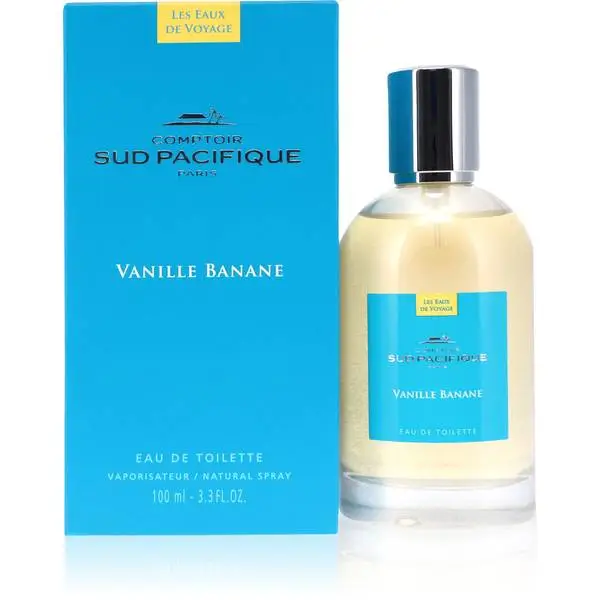 The perfect antidote to a cold winter's day, Comptoir Sud Pacifique's Vanille Banane is a trip to the tropics from the comfort of home. Top notes of creamy banana and bright citrus relax into a vanilla and rum base. Savor every drop of this warm, summery embrace.
Key notes: Banana, banana leaves, vanilla, rum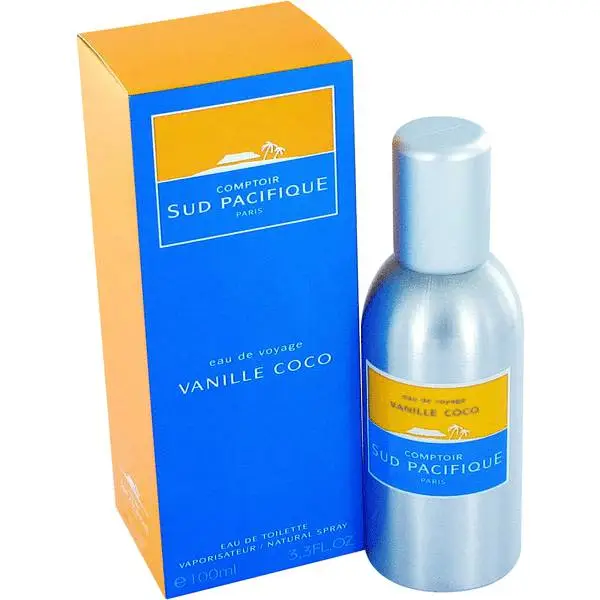 Escape to an island paradise with this transportative blend. Vanille Coco is a must-have for any gourmand lover and works especially well in the heat of summer. This isn't a sunscreen scent; this is a blended cocktail sipped in the sunshine or a luxurious artisan ice cream dessert on a hot day.
Key notes: Banana cream, vanilla, coconut, tropical fruits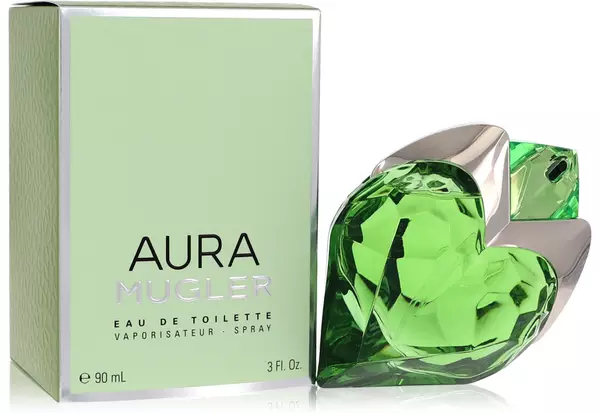 If you're looking for a more experimental take on banana, try Mugler's Aura. Aura explores the greenness of banana, eschewing the sweet and tropical vibes in favor of the ripe peel itself. Aura opens with vivid green notes of pear and rhubarb before softening into a vanilla and sandalwood base.
Key notes: Pear, rhubarb, vanilla, wolfwood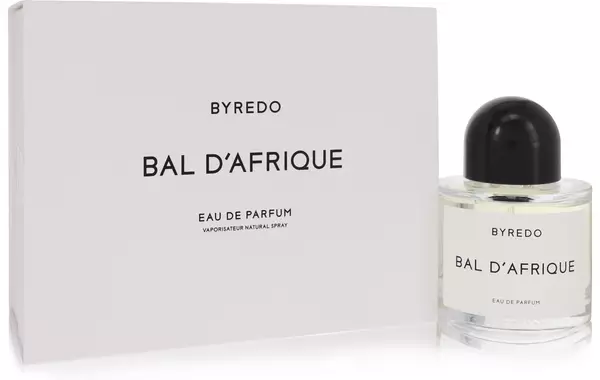 This opulent woody citrus floral scent may not officially list banana among its key notes, but if you inhale deeply while the fragrance settles, you may encounter a ripe banana aroma that only adds to the luscious complexity of this luxury fragrance.
Key notes: Bergamot, violet, cedar, amber
Ylang-ylang is to thank for the banana aroma present in this this sweet leather scent, not the fruit itself. When used here, the flower conveys the scent of a hot, ripe banana enveloped in honey, patchouli and peppery incense. If you prefer deeper, edgier scents that last all day, Pachuli Kozha may be the perfect banana scent for you.
Key notes: honey, leather, ylang-ylang, incense
Continue reading on for more shopping guides from FragranceX!
Subscribe via Email
Get the best of FragranceX delivered straight to your inbox