Jun 21, 2023
|
5 min Read
The Best Vegan Perfumes
Many people are living a vegan lifestyle. They eat only plant-based foods and there is not meat, fish, eggs, dairy and honey in their diets. Some vegans go a step further, and won't wear or buy clothing or accessories made from leather or wool. Vegan beauty products, "clean" beauty follow all this and in addition are not tested on animals.  The criteria for the Vegan Society to consider a perfume as vegan are similar.
What are Vegan Perfumes?
Based on pressure from animal activists, laws were passed in the 1970s  and most perfumers abandoned the use of civet (from the animal's glands), real musk (from the musk deer), and castoreum (from the beaver) as the means of extraction was cruel and often killed the creatures. In addition, honey (considered an animal product) is rarely used in fragrance and leather has not been used for centuries. Real ambergris (by-product from the the sperm whale) is used on occasion, but is very expensive and would not be used in vegan perfumes.
While many vintage perfumes contained some of these ingredients, the fragrance industry has moved away from animal ingredients and perfumers have become very good at recreating odors that are similar through creation of accords ( blending a variety of natural and synthetics), and in the case of musk using ambrette seeds. The vast majority of perfumes today use both synthetic and plant-based ingredients. Aroma molecules such as Iso E Supra (which has a woody, musky scent) and ambroxan (which is a substitute for ambergris) are more ethical and more accepted by fragrance lovers. More conscious beauty brands are making the swap and crafting vegan fragrances without the use of animal ingredients.
Are you interested in making more sustainable choices? Read our blog on 15 Sustainable Beauty Swaps for Every Need.
Best Designer Vegan Perfume: Paco Rabanne Lady Million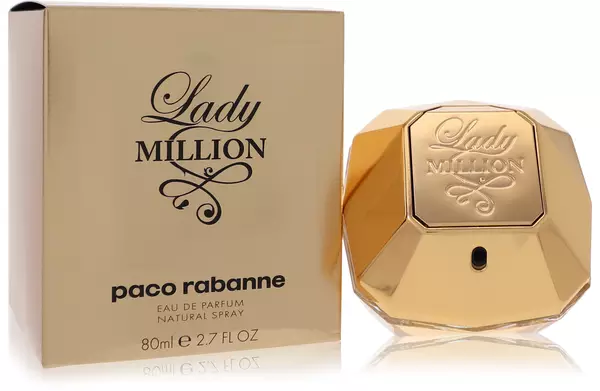 Lady Million is a vegan perfume that recreates honey, its sweetness and golden nectar. The honey in Lady Million is very sensual and floral, with notes of raspberry fruits and white florals such as orange flower, jasmine and. gardenia. Four well known and respected master perfumers, Anne Flipo, Beatrice Piquet, Dominique Ropion and Bruno Jovanovic used their expertise to create a glamourous vegan perfume that attracts people like and is ideal for date night or any time you want to stand-out.
Key scent notes: neroli, raspberry, bitter orange, Arabian jasmine, gardenia, patchouli, and amber
Best Clean Vegan Perfume: Clean Reserve Sel Santal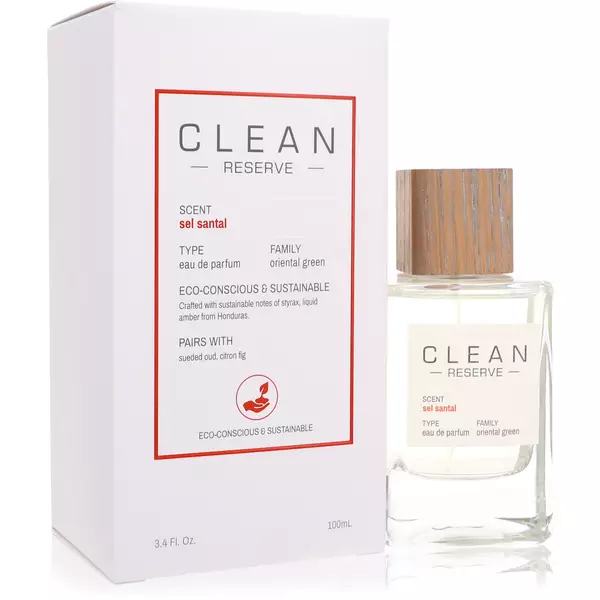 The brand Clean is well known for their light and easy to wear fragrances. Their Clean Reserve collection uses vegan ingredients and is eco conscious, respecting people and the planet.  Clean Reserve Sel Santal  honors sandalwood trees, which have been dwindling in supply for decades based on high demand and overharvesting. Clean Reserve Santal Sel uses ethically sourced sandalwood along with lightly spiced fig and a hint of a salt. This is a great unisex vegan perfume.
Key scent notes: sandalwood, mandarin orange, violet, amber, pistachio, cardamom, and vanilla
Best Celebrity Vegan Perfume: Ariana Grande God is A Woman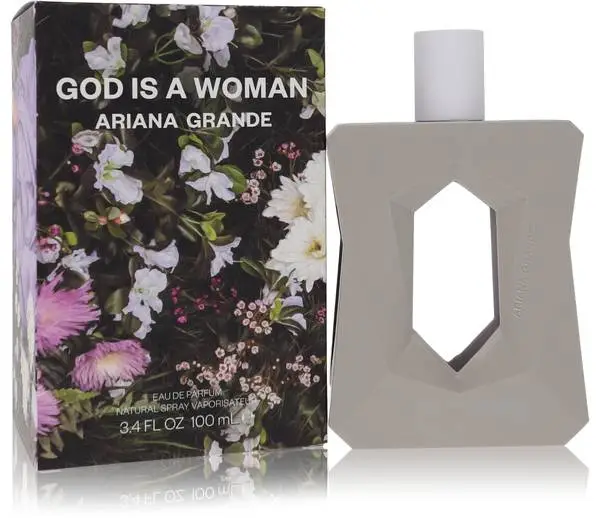 Our pick for the best celebrity vegan perfume goes to Ariana Grande's God is A Woman, (composed by Jerome Epinette) with 91% naturally derived ingredients, including all natural ambrette (musk substitute). This cruelty free vegan perfume uses responsibly sourced materials and ingredients such as Turkish rose and vanilla from Madagascar. Ariana Grande was quoted that she "really adores this fragrance and hopes it makes everyone wearing it feel beautiful and empowered."
Key scent notes: ambrette seed, pear, rose, Madagascar vanilla, orris root, cedarwood, and marshmallow
Best Musk Vegan Perfume: Narciso Rodriguez For Her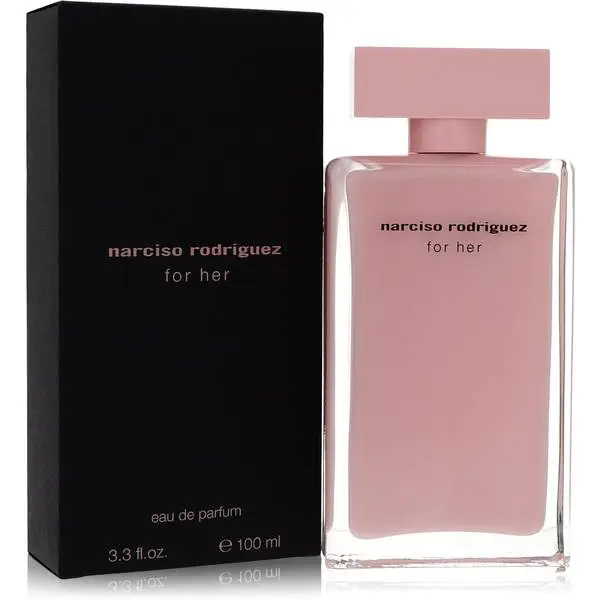 This vegan perfume is a clean, fluffy, modern musk composed by Master Perfumer Francis Kurkdjian. This is a powdery smelling musk, with leathery facets from osmanthus, hints of orange blossom and whispers of vanilla. Fashion Designer Narciso Rodriguez's favorite scent is musk and has created many musk perfumes since the launch of Narciso Rodriguez For Her, which earned it multiple Fifi awards in 2003.
Key scent notes: rose, peach, amber, musk, patchouli, sandalwood, and orange blossom
Best Vegan Niche Perfume: Etat Libre D'Orange I am Trash Les Fleurs Du Dechet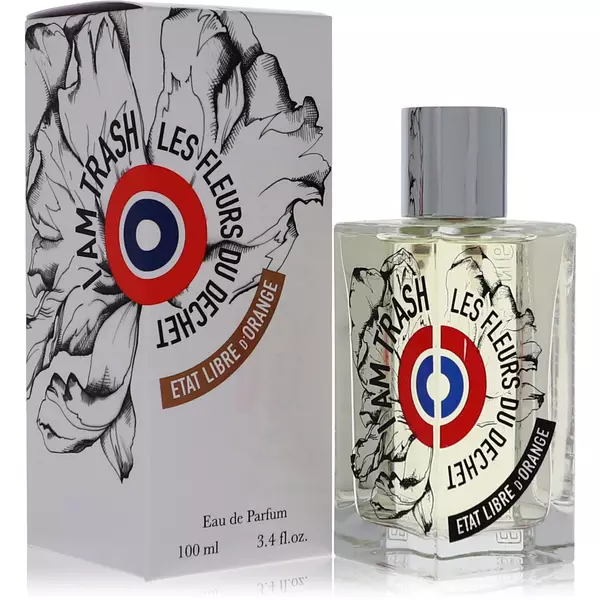 The intention behind Etat Libre d'Orange's I am Trash perfume was to redefine what's considered "all used-up" and "undesirable" and acknowledge a steadily growing philosophy of responsible use of natural resources. Six of the ingredients of Etat Libre D'Orange I Am Trash are upcycled, most notably the Apple Oil (derived from fruit waste of the juice industry), Rose NeoAbsolute© (extracted rose petals, distilled for a second time), and the Cedarwood Atlas NeoAbsolute© (product of a second distillation of cedar wood chips). This vegan perfume smells nothing like "trash", instead it is a lovely fruity-floral with delightful scents of juicy strawberries, light citruses, juicy apples and rose petals.
Key scent notes: apple, orange blossom, jasmine, rose, tuberose, sandalwood, patchouli, and musk
Best Vegan Leather Perfume: Memo African Leather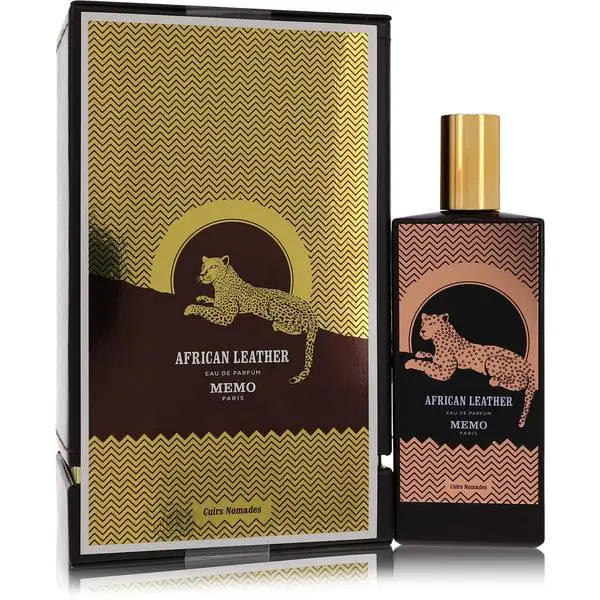 Leather is a note in perfumery that is created by the perfumer's imagination. It can smell suave, subtle, or deep. Memo African Leather is an example of the latter. African Leather a fragrance that is very popular with the perfume community. Vibrant and pulsating with power, African Leather is a green spiced floral leather that is a scented homage to one of the world's unspoiled continents, where wild animals roam free in their grassy habitats.
Key scent notes: bergamot, cardamom, saffron, cumin, geranium, oud wood, leather, vetiver, patchouli, and musk
In Conclusion
Vegan perfumes are modern, ethical and never use animal products and are cruelty free. They are composed with a variety of real spices, flowers and woods as well as cutting edge synthetics.
Read on for more fragrance shopping guides!
Best Chypre Fragrances of 2023
14 Best Blue Perfumes and Colognes to Refresh Your Summer
20 Best Sandalwood Perfumes For Women
Best Affordable Cologne for Men: Smell Great Without Breaking the Bank
27 Most Popular Perfume Brands of All Time (and Their Best Scents)
Subscribe via Email
Get the best of FragranceX delivered straight to your inbox