Jul 10, 2023
|
4 min Read
The Best Fresh and Clean Perfumes for Summer 2023
When it's 90 degrees in the shade, wearing a heavy gourmand or spicy fragrance can make you feel like you are sweltering under a heavy blanket as the sun blazes overhead. Lighten up! Soft florals, sheer skin musks, cool citruses and sparkling aquatics are perfect scented summer pick-me-ups when you feel like you are wilting, You might think that wearing a fresh and clean perfume means your fragrance will disappear in minutes. We chose nine that will last for hours.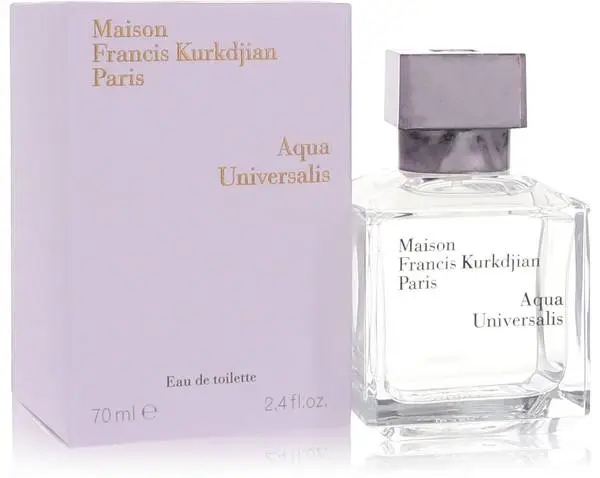 This clean and fresh floral perfume is the equivalent of taking a dive into an ice-cold pool as crystalline splashes of mint and lime shower you in a cool silvery glow.  Maison Francis Kukjdian Aqua Universalis takes its name from "heavenly water," and on a hot day that is exactly how you'll feel…heavenly.
Key Scent Notes: lime, cool mint blackcurrant bud absolute, mimosa absolute, musk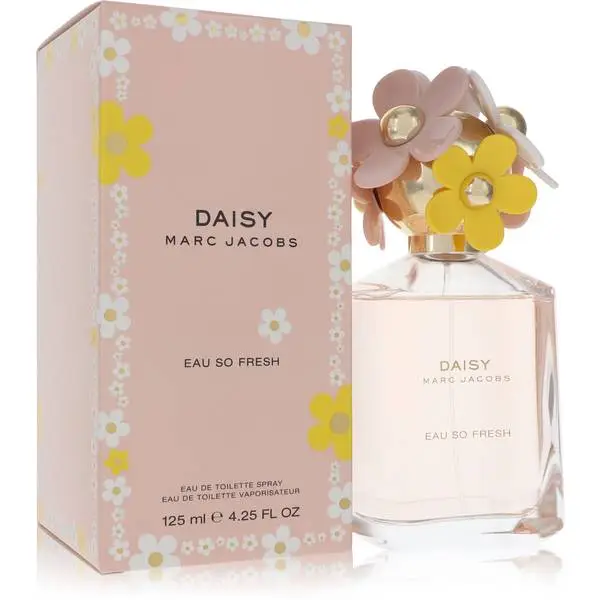 The saying "fresh as a daisy" is spot on for  Marc Jacobs Daisy Eau So Fresh  a fresh and clean, more carefree version of the original Daisy. Eau So Fresh opens with sun-warmed fruity and citrus notes of raspberry, plum, pear and grapefruit which merge with a whisper light blend of floral powdery notes with a lipstick scent of rose and violet as soft as a kiss. The iconic collectible bottle with its daisy stopper is a translucent and radiant light pink.
Key Scent Notes: raspberry, plum, pear, violet, litchi, rose, jasmine, musk, and Virginia cedar
All the rage on Perfume TikTok are perfumes that smell like clean laundry. It could be because there is nothing like waking up with the A.C. set on high wrapped in clean sheets.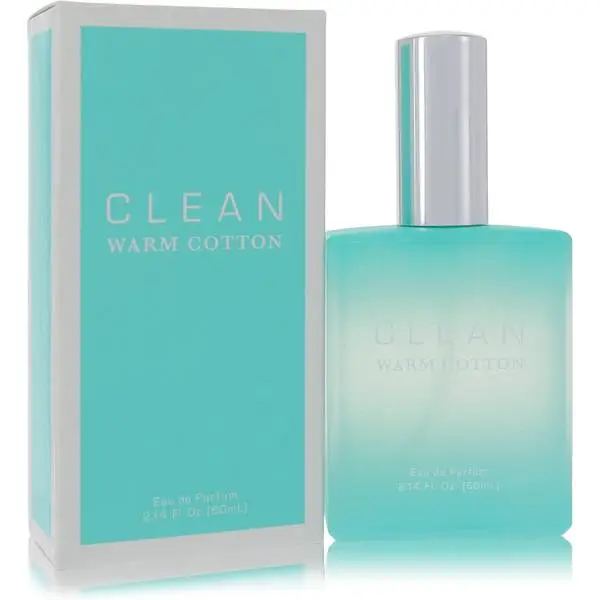 This unisex fragrance literally has the scent of laundry in its name and is an affordable way to smell clean and fresh. Warm Cotton has an airy lightness that is photorealistic and contains cotton flower in the composition. It is the little white tee of fragrances. Great on its own or to layer with any clean and fresh floral perfume.
Key Scent Notes: citruses, cotton flower, sea notes, orange blossom, fruits, musk and amber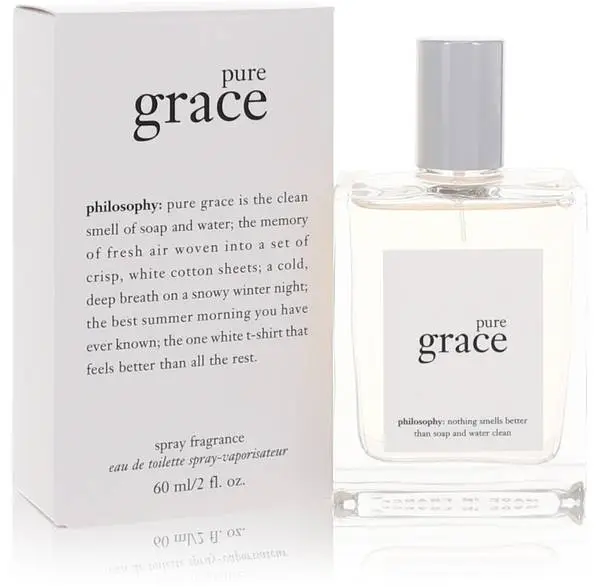 Pure Grace is one of the most popular clean and fresh perfumes. This soft musky floral blooms in the summer. As a feminine fragrance, it also ticks all the boxes: modern, easy to wear and elegant. Crisp and clean with touches of cooling green notes, bright bergamot, water lily, you'll feel as if you  just put on a freshly washed white summer dress before heading to a garden party.
Key Scent Notes: lavender, bergamot, water lily, jasmine, musk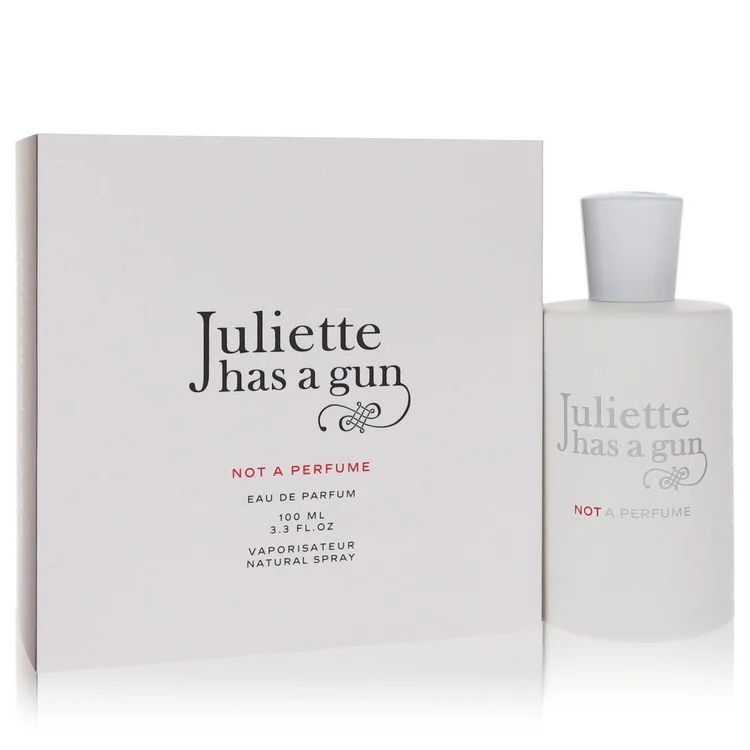 You may think amber, musky scents might be too heavy to be considered clean and fresh, not so. On Perfume TikTok, Juliette Has A Gun Not a Perfume has 8.9 million views and is made from just one ingredient: Cetalox, which is a synthetic that has a slightly sweet musky amber aroma. Not a Perfume is subtle enough to become your signature scent this summer and has great longevity.
Key Scent Note: Cetalox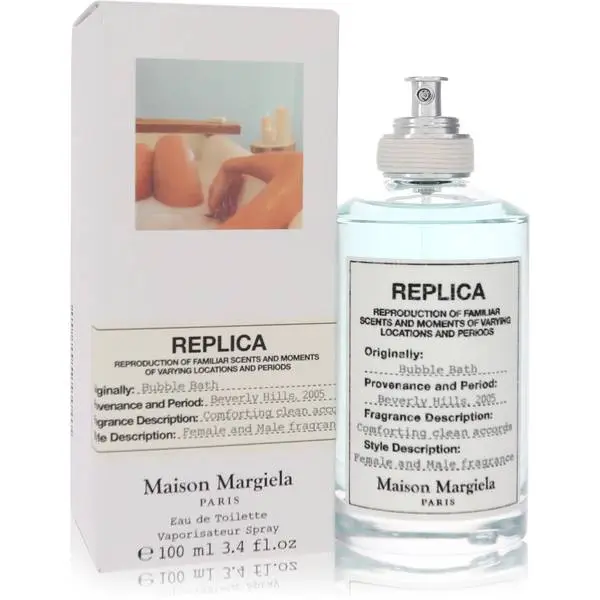 What could be more relaxing than a relaxing soak in a bubble bath after a long flight. And if the bath was in a luxurious hotel with a bouquet of tropical flowers and French-milled soap near the tub, it would smell very much like Replica Bubble Bath. Light shimmering notes of lavender, jasmine and rose surround you link a pale pink cloud. Not only will you smell fresh and clean, but pampered as well.
Key Scent Notes: bergamot; lavender, rose, jasmine; coconut, white musk, and patchouli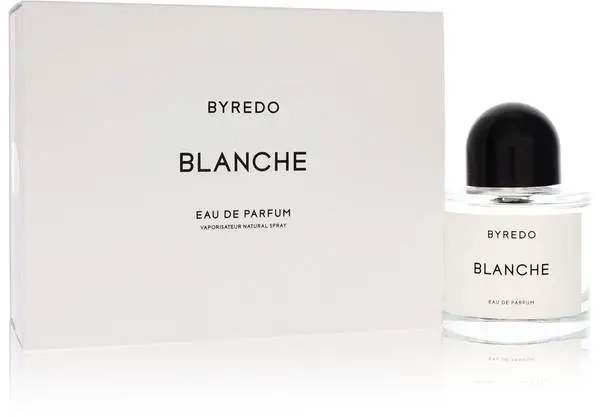 Byredo Blanche is as airy as a sheer chiffon scarf floating weightlessly on a light summer breeze.  Graceful and elegant, Blanche brings a touch of chic to clean and fresh perfumes.  Fizzy aldehydes dance as powdery violet and peony merge with the delicious creaminess of sandalwood and skin musk. Soft, sensual, and beautiful.
Key Scent Notes: white rose, aldehyde, violet, neroli, peony, sandalwood, musk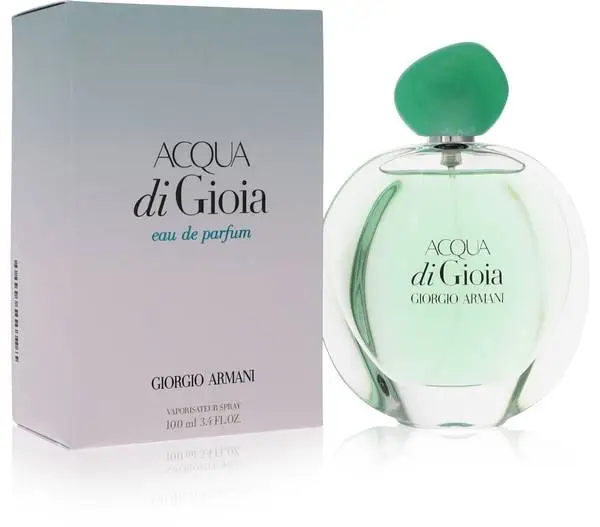 What can be more refreshing than lemon and mint? Armani Aqua di Gioia is a clean and fresh floral aquatic perfume that is as cool as eating lemon sorbet by the Mediterranean Sea. The coolness of sea spray is as invigorating as a beachside shower. Aqua di Gioia is the next best thing to a perfect summer holiday.
Key Scent Notes: Amalfi lemon mint, water jasmine, Virginia cedar, French labdanum and brown sugar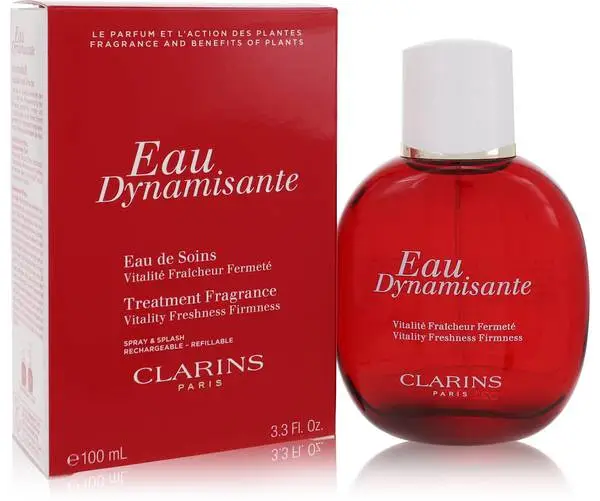 What can be more restful than day at the spa? Clarins Eau Dynamisante is a fresh and clean perfume with a light citrus and herbal aroma that is also a body treatment, smoothing your skin and invigorating your senses. Splashing on this soothing scent lavishly.
Key Scent Notes: Amalfi lemon, coriander, caraway, orange, petitgrain, rosemary, carnation, cardamom, thyme, patchouli.
In Conclusion
Clean and fresh fragrances can smell powdery, fruity, musky, soapy, floral, citrus or like clean laundry. They are go-to fragrances for summer and are never overpowering, Head on over to FragranceX and choose your favorite.
Read on For More Fragrance Guides:
How To Smell Good: 18 Ways to Smell Fresh All Day
Best Powdery Perfumes
Best Fruity Scents
Best Unisex and Gender Neutral Perfumes
Best Summer Perfumes
Subscribe via Email
Get the best of FragranceX delivered straight to your inbox