Apr 18, 2022
|
9 min Read
13 Best Ralph Lauren Perfumes of All Time
Fresh, sexy, and endlessly iconic — if you're a fan of Ralph Lauren's classic, preppy fashion, there's no doubt you'll fall in love with their unmissable fragrances. 
Each charming bottle represents a different element of timeless American style, with multi-faceted notes that blend seamlessly together. First launched back in 1978, Ralph Lauren wasted no time producing scent after scent with top precision.
In our opinion, there's no such thing as a bad Ralph Lauren perfume. The real argument comes from choosing the best. Not sure where to start? Read on for all of the most enchanting Ralph Lauren fragrances for women.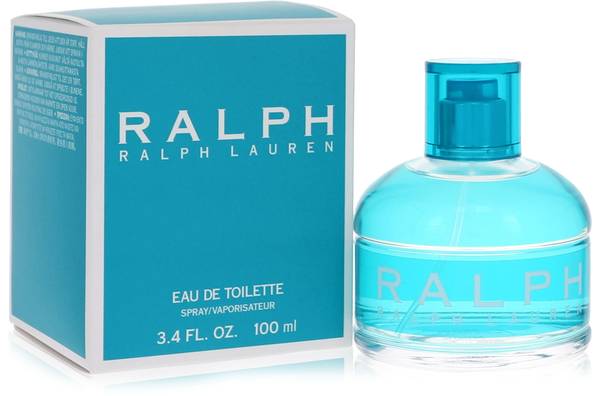 Ralph by Ralph Lauren is a classic, popular scent that makes an excellent jumping off point for anyone looking to break into the world of the best Ralph Lauren perfumes. Fruity, floral, and fresh, it's a scent you've probably breathed in greedily before without knowing exactly what it was. 
A single spritz of this fragrance packs an impressive punch, decorating the room with its apple leaf, Italian mandarin and Japanese osmanthus top notes. This is one of the best Ralph Lauren fragrances for the warmer months, when its joyful, fresh accords complement the blazing sunshine.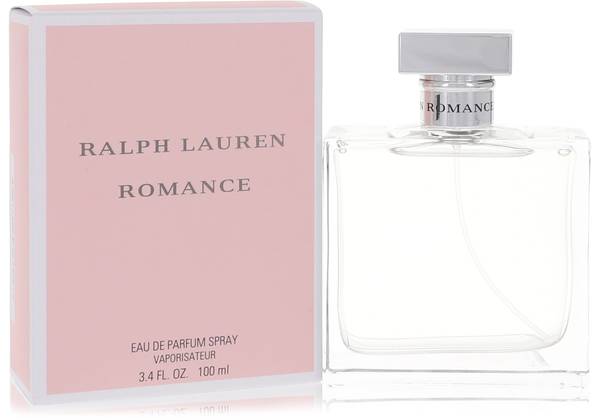 Ralph Lauren Romance is a hand-scribbled love note left under the pillow in the morning or the fresh bunch of flowers waiting on the doorstep. It's the scent of a secretive smile or a sweet caress of a loved one and everything rose-hued that goes along with it. 
This floral fragrance brings to life everything adored best about love with each unique component. Rose and lily walk hand in hand with a hint of warm, spicy ginger. Other floral and citrus accords bloom to the surface, adding a gorgeous, subtle finish to a soft, serene fragrance.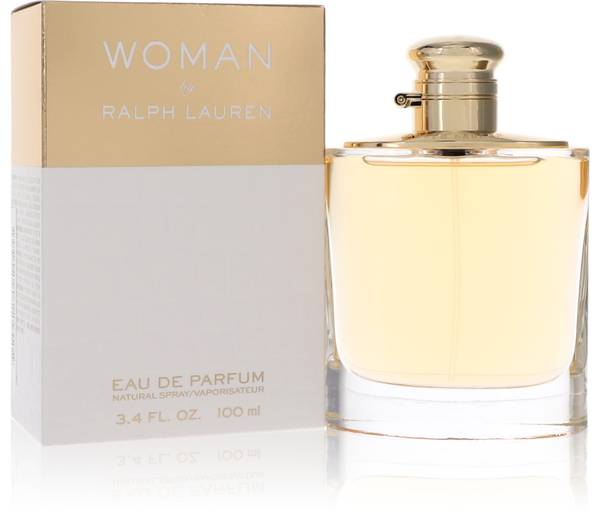 Ralph Lauren Woman is modern and confident. This is a scent for the 2022 woman who knows what she wants from life. It's steadfast and inquisitive — an intense blend of white florals and fruity, woody notes that blend together with ease. Woman is all-encompassing and verges on dramatic: a heavy fragrance that dominates the room long after she's left it. 
Pear, black currant, and rhubarb welcome you in, before orange blossom and Turkish rose twist and turn with a hard-to-pinpoint vibrancy. As Woman fades into the shadows, she leaves behind comforting hazelnut and sandalwood in the epitome of womanhood in all its glory. This is one of the best Ralph Lauren perfumes for women in their 30s.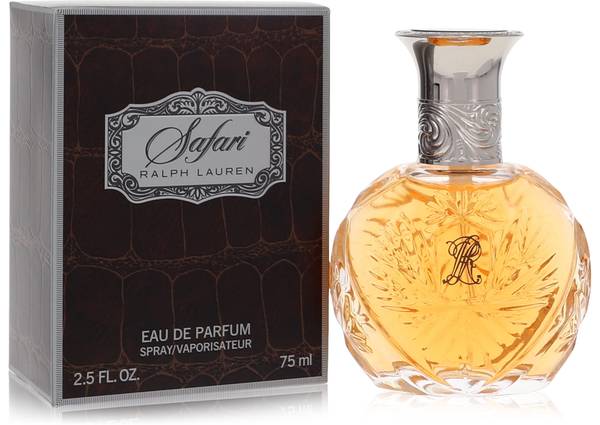 Ralph Lauren Safari is the call of adventure. It's the journey to foreign lands where heat glimmers in the air and exotic herbs and spices dance around you. It's energy and passion embroiled amongst ferns and leaves, palm trees lazily waving as aromatic, woody accords prowl by. 
Safari is a scent that keeps you on your toes, teasing you closer with enticing notes of hyacinth, juicy orange, and sharp black currant, before turning on its heels with a burst of rosemary and Italian jasmine. This perfume is a heavily-covered path that you'll cautiously wander down with a fan of rainbow birds guiding the way. Wear this Ralph Lauren perfume on evening occasions for a unique touch.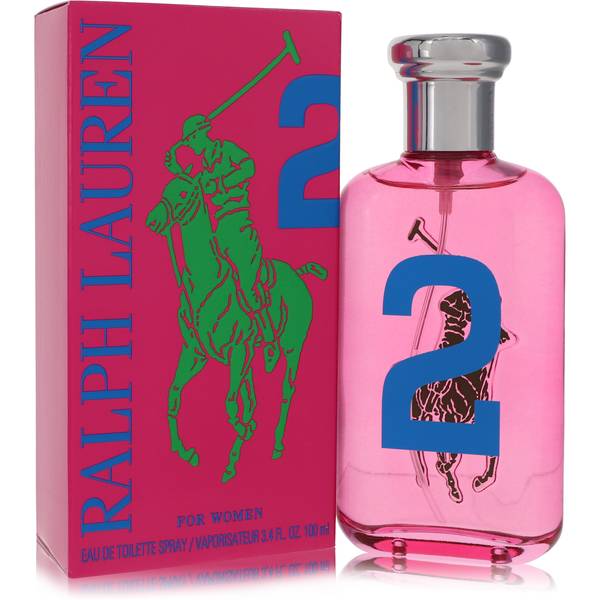 Ralph Lauren Big Pony Pink 2 is one of the four fragrances released from the Big Pony lineup. Big Pony Pink 2 is the fun and flirtatious fragrance of the gang. It's the warm and inviting bottle that shines brightly in the crowd and attracts lingering glances from every direction. This soft, fruity, vanilla scent is a bundle of joy in the perfume world. It's a youthful fragrance that almost leaves a subtle pink glow on the skin. 
While in reality it's just as transparent as any other scent, the deliciously optimistic combination of cranberry and tonka breathes new life into every day. It's among the best Ralph Lauren perfumes for teenagers and women in their early 20s.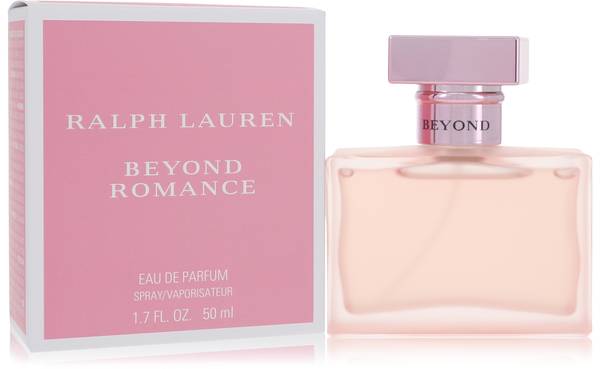 Ralph Lauren Beyond Romance is dramatic and intense. It's a fruity, sweet, and gently musky scent that pouts with every spritz. Unlike the original Romance perfume, Beyond Romance is a heavy-hitter, one with an impressive longevity that never falters in its path. Wear Beyond Romance if you're looking for a confidence boost or you want to make a lasting impression. The raspberry, Mandarin orange, and bergamot top notes dazzle without hesitation. 
This is also one of the most luxurious fragrances released under the Ralph Lauren name, oozing femininity and class with smooth, sumptuous base notes of vanilla, cashmeran, and white musk.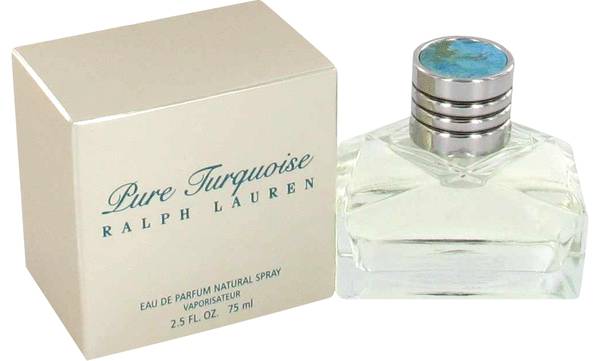 As soon as you breathe in the scent of Ralph Lauren Pure Turquoise, it'll almost definitely become your new staple summer fragrance. It embraces each wearer with a heavy blast of white florals and a dash of woody, green notes thrown in to balance it out. This is among the best Ralph Lauren perfumes for warmer months.
While you might expect an aquatic blend from its name, Pure Turquoise takes its inspiration from the stone rather than the color. As a result, it's filled with rich, opulent notes like velvety violet leaf, soft powder, and Bulgarian rose. Its luxurious bottle can even come with a hefty precious stone on the lid, perfect to display at the front of your dressing table.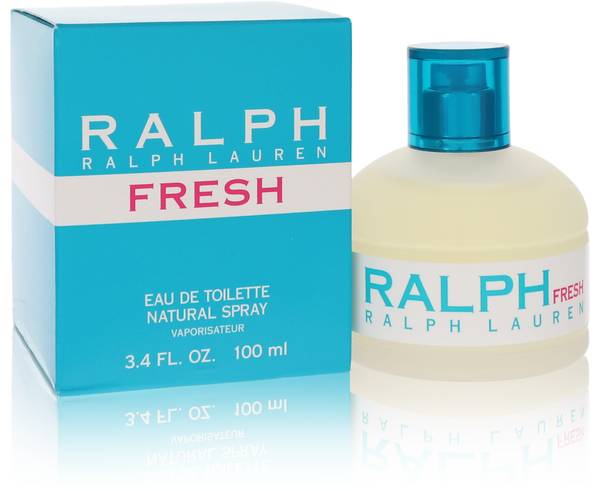 Few fragrances have the uncanny ability to make you feel clean and rejuvenated like Ralph Lauren Ralph Fresh. This scent is the feeling of a good scrub, hair wash, and conditioning treatment in a gorgeous flacon. It lends a feeling of self care and accomplishment and draws plenty of compliments.
A highlight reel of all of the best citrus notes with a few floral hints thrown in, Ralph Fresh is a wander down the hair-and-beauty aisle with all of its deliciously smelling promises. Lemon, watermelon, and Mandarin orange are a breath of fresh air while magnolia, freesia, and rose add a sweet, feminine touch.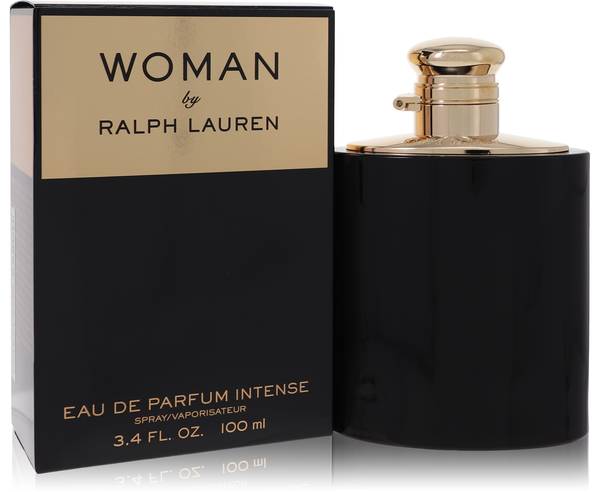 Ralph Lauren Woman Intense is big and bold. It's made for a confident woman with a deep, intoxicating voice who favors dark red over subtle pink lipstick. It's oversized and well-developed — a larger-than-life scent that oozes power. This fragrance will make you think of the most expensive jewelry in the shop, the luxurious white sports car with its key in your handbag, and the sleek, sharp, high heels with stiletto points clicking. 
Wear Ralph Lauren Woman Intense when you're feeling daring or you want to emulate that appeal. Black currant, neroli, rhubarb, and pink pepper ensure sensuality spritz by spritz while black vanilla husk and sandalwood challenge from within.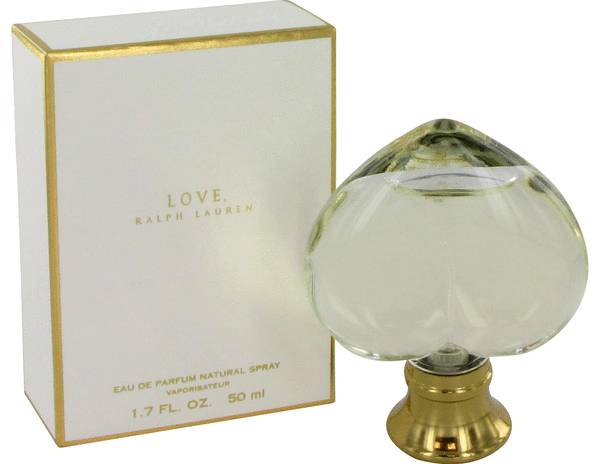 If Ralph Lauren Romance perfume is the scent of new love, Ralph Lauren Love is the feeling of assured, confident, long-standing adoration. Woody and powdery, it's a slightly more mature fragrance than others from the Ralph Lauren brand and works best on women in their 30s and 40s. 
Everything about this perfume is timeless, from its magnolia and mimosa top notes through to its patchouli, vanilla, and musk heart. A deep amber base adds a seductive undertone to Love that simmers softly rather than exploding through the rooftops. It's one of the best Ralph Lauren perfumes for stylish dinner affairs.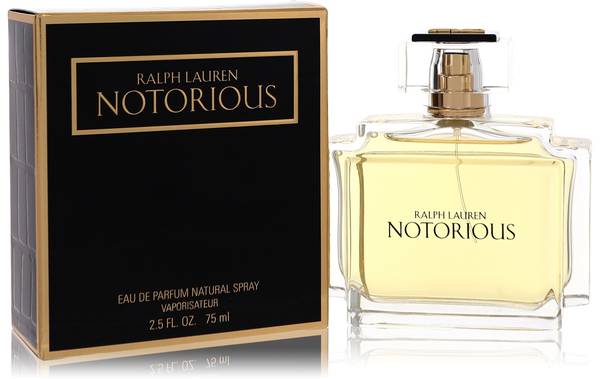 Ralph Lauren Notorious is a whispered secret, an eyes-wide rumor, and a rainbow of stories, each more outlandish than the last. It's a wicked smile or a cheeky woman gazing out at the world with a cover of pure innocence. 
Much like yin and yang or the light and the dark, Ralph Lauren Notorious blends contrasting accords in a way that perfectly matches its name. Soft florals invite you in with carnation and peony petals floating all around and a hint of sweet, white chocolate. Then, a burst of pink pepper and black currant stir the pot. This is a delicious scent of pure contrasts.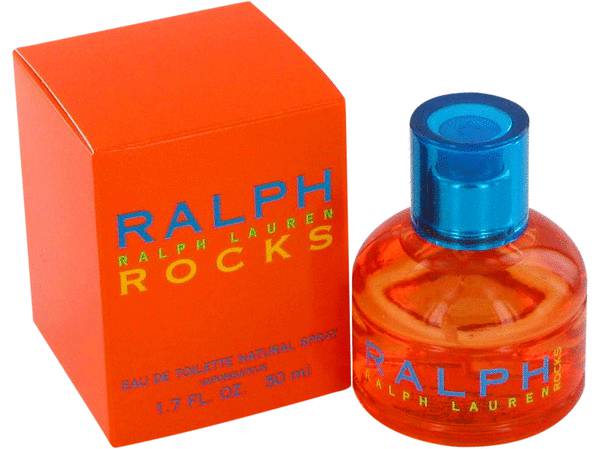 Ralph Lauren Ralph Rocks is fun and rebellious. It's a vibrantly-bottled fragrance that screams with vigor and passion. This youthful scent is a blur of excited activity — a shooting star in the fragrance world that stuns with its intensity. Fruity, citric, and fresh accords work their individual magic to produce a scent that beams with optimism. 
A brilliant, almost caffeinated scent for early morning, Ralph Rocks will get you out of bed with the same power as hearing your favorite song bursting from the radio. Passion fruit, lemon, and kiwi are the mesmerizing cocktail feeding your energy.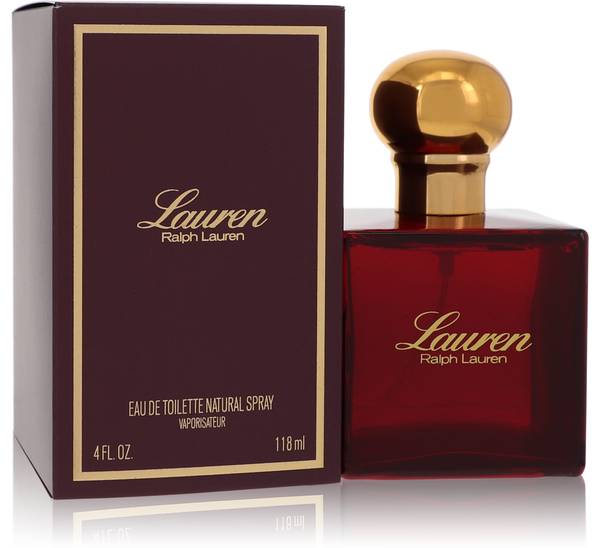 Ralph Lauren Lauren is the scent of the girl next door — vintage version. Soft, sweet, and unchallenging, Lauren is floral and green and endlessly feminine. It opens with a generous heart and beats with notes of clary sage, Brazilian rosewood, and lilac. 
It's early spring mornings and daisy chains made while sitting on the grass, nostalgic mixtapes played on repeat, and a stroll through fields of wildflowers. Lauren was Ralph Lauren's first perfume designed for women and is a classic addition to your collection. It's one of the best Ralph Lauren perfumes for a reminiscent look back through your memories. 
What is Ralph Lauren Perfume?
Ralph Lauren perfume is a luxury American fragrance brand centered around its classic designs and premium scents. Ralph Lauren perfume ranges from soft, floral bottles through to unique, striking accords and there's a bottle to match every personality. The first scent, Lauren, was released in 1978.
Summary
Ralph Lauren perfume for women is one of the most popular fragrance brands out there with an endless number of incredible, unique scents. Now that you've had a taste of the best Ralph Lauren fragrances, it's time to start building out your collection. You'll find all of the best perfumes by Ralph Lauren here at FragranceX.
For more perfume information, read on:
---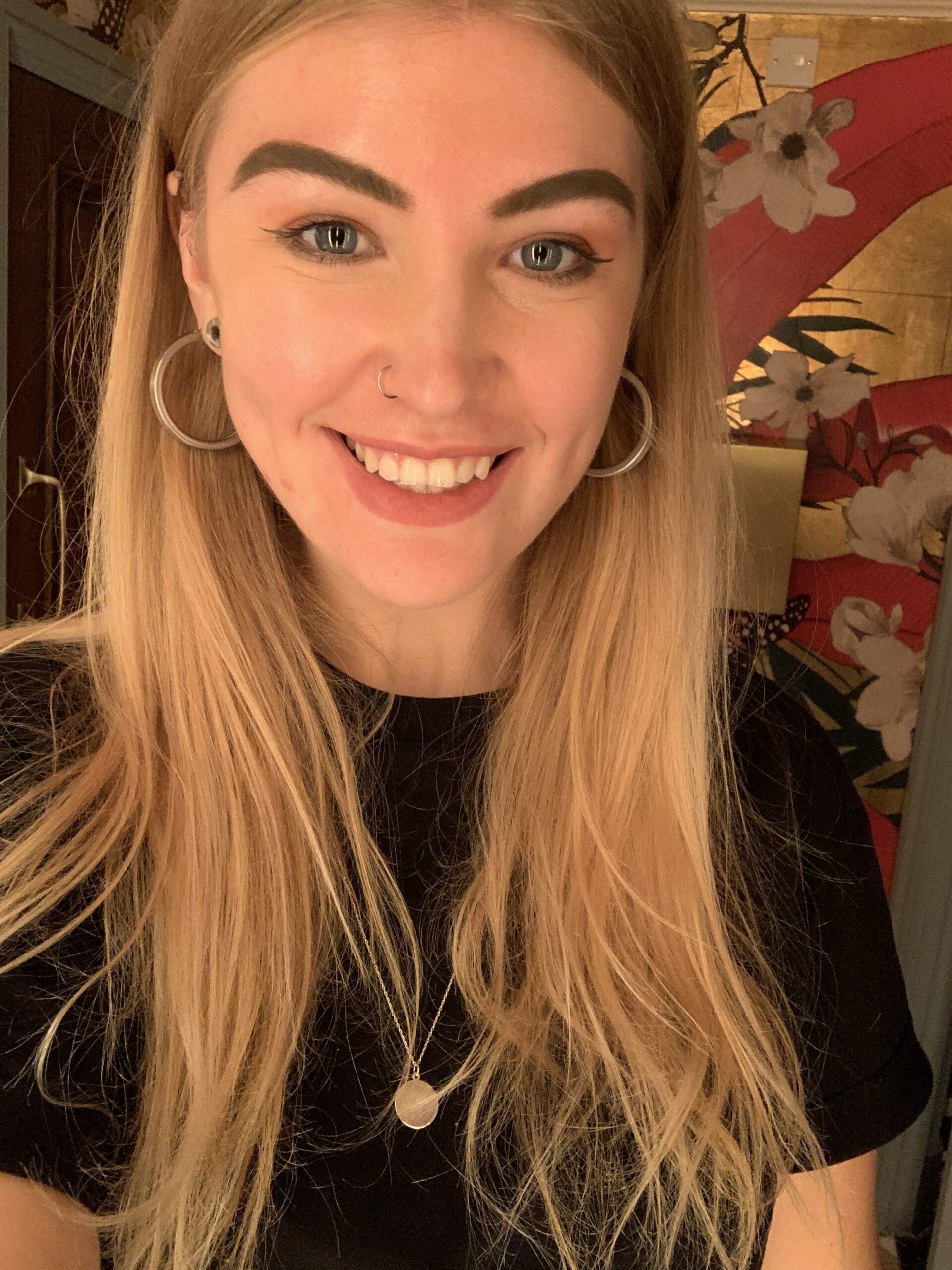 Georgie Darling is a freelance lifestyle and travel writer from London, England. Her work has been published in Grazia, HuffPost, YAHOO!, Culture Trip and Fodor's amongst others. When she's not writing, Georgie spends most of her time travelling to new countries and scuba diving. She's been an avid fragrance lover since a young age and considers Alaïa by Alaïa Paris to be her signature scent.
Subscribe via Email
Get the best of FragranceX delivered straight to your inbox
Related Posts
Nov 27, 2023
|
4 min Read
Best Incense Perfumes
From the beginning of civilization, it was believed that the only the smoke of incense could...