Mar 14, 2022
|
5 min Read
7 Best Hermes Perfumes of all Time
From classic and sophisticated to young and free spirited, there is a Hermes perfume for every taste and lifestyle. Today there are over 100 Hermes fragrances for men and women. Follow along for our top 7 choices.
Top Hermes Fragrances for Women 2022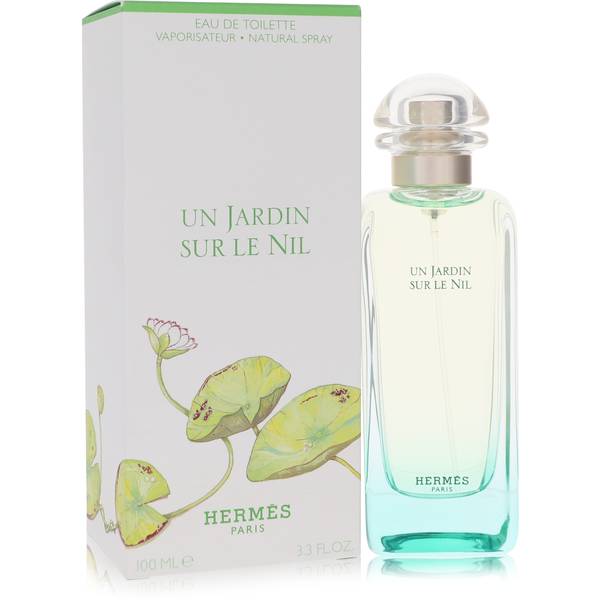 One word comes to mind when describing Hermes Un Jardin Sur La Nil: fresh. In 2005, Jean-Claude Ellena created Un Jardin Sur Le Nil after traveling to Egypt and embracing the scents of the Nile River. From top to bottom notes, Un Jardin Sur Le Nil truly feels like you're on a boat traveling down the Nile. It opens with sparkling green grapefruit, green mangoes and lotus flowers, the flower most associated with ancient Egypt.  The green smell of sycamore trees sway in the breeze and in the air is a trail of incense.  Dewy, woody, fruity and seemingly lit from within, it is one of the most famous of Jean-Claude Ellena's perfumes for Hermes.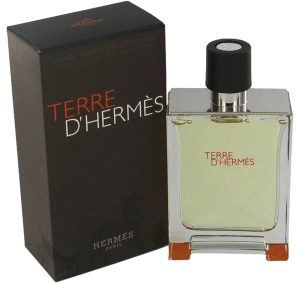 2006's Hermes Terre de Hermes is a pillar perfume for the House of Hermes and a modern masculine masterpiece of the 21st century.  By 2008, Hermes' fragrance sales tripled in France and many attest that growth to the popularity of Terre de Hermes. It has a wide appeal in the USA and around the world, as men immediately gravitated to the citrus, orange, grassy vetiver and woody patchouli combination. Jean-Claude Ellena designed the cologne to incorporate the four elements of earth, wind, air and water. Its unusual fragrance notes of stone and gunflint set it apart from others on the market.
Twilly d'Hermes is quite frankly a wonder. Using only three listed notes; Tuberose, Ginger, and Sandalwood, Perfumer Christine Nagel has created a tuberose perfume that is surprisingly new and fresh for young women. Tuberose is sweet and fresh and the ginger supports the floral notes exceedingly well, supplying a zesty and slightly citrus-vibe to the scent. The sandalwood in the base combines with both the tuberose and ginger notes to create a smooth-as-silk and gorgeous drydown that will have your nose glued to your wrist.
 In French, Caleche means carriage and you will feel as if you are being whisked away in your own private carriage wearing the elegant Hermes Caleche. Sparkling with aldehydes and sweet florals this Hermes perfume is Parisian chic, it's elegant and chic without being old fashioned. Caleche opens with fresh bergamot, zesty lemon and blends into a bouquet of classic floral notes, including hypnotic jasmine and ylang-ylang. Spice and woods at the base are met with wisps of incense and the warmth of amber. Many perfume connoisseurs consider Caleche a modern masterpiece.  It is best suited for evening and for special occasions as it has exceptional longevity.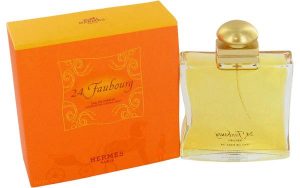 Named after the address of the Hermes flagship store in Paris, 24 Faubourg immediately invokes an image of luxury, lithe leather and expensive scarves from first spritz.  Garlands of opulent orange blossom, ylang ylang and jasmine are threaded through a glowing amber that weaves in and out of sweet vanilla and powdery iris. At the base, the earthiness of vetiver adds to its polished beauty. Composed by the renowned perfumer Maurice Roucel, who said that it took five years to complete 24 Faubourg is elegant with a classic aura. It works as well with evening attire as it does with jeans and a tee shirt.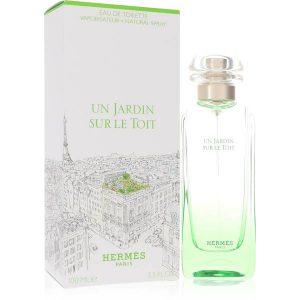 Jean-Claude Ellena found inspiration to create Hermes Un Jardin Sur La Toit after spending time on the rooftop garden of the Hermes flagship store in Paris as summery scents of flowers and trees were in bloom.  Ellena recreates the smell of lush flowers, wet soil, soft woods and greenery of Paris flawlessly with Un Jardin Sur La Toit. He added tart green apple and pear at the opening which surround apple blossom, sheer roses, magnolia with a touch of aromatic rosemary.  It is a perfect green scent when you are looking for a pleasant soft fragrance that smells great but doesn't overpower. Can be worn for summer and daytime.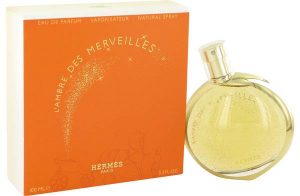 Hermes l'Ambre Des Merveilles is a striking fragrance with a gentle scent of amber and vanilla, composed by renowned perfumer Jean Claude Ellena who uses amber with orange peel and apricot. L'Ambre des Merveiiles is a perfect feel good scent, and if you wear perfume to work, it is quiet enough not offend while still being present and  cozy. Try this fragrance in the autumn and when the weather is cooler. Also, did we mention that it is VERY sexy? 
What is Hermes Perfume?
The French Luxury House of Hermes (pronounced Air-Mess) was established in 1837 as a purveyor of leather goods and saddles, and throughout its storied history branched out into high end handbags, scarves, designer clothing, jewelry and other accessories. In 1951, the very first Hermes perfume was composed by the great perfumer Edmond Roudnitska and named Eau d'Hermes. But it was in 1961 with Caleche that Hermes perfumes became highly sought-after. Over the years, Hermes perfumes were created by the most famous noses in the world and in 2004 Hermes brought in Jean Claude Ellena as in house perfumer and today Christine Nagel has that position.
Hermes Fragrances – In Conclusion
Hermes perfumes are one of the most sought-after brands in the world and are known for their status and outstanding compositions created by many famous perfumers. They have many different perfumes that range from bubbly and aldehydic, floral and citrus, fresh and green, luxurious and vanillic and sweetly floral.
FragranceX carries a great range of authentic Hermes perfumes for women at less than department store prices. Shop discounted designer fragrances now!
Interested in learning about other top perfume brands? Check out the other FragranceX perfume guides:
Subscribe via Email
Get the best of FragranceX delivered straight to your inbox
Related Posts
Sep 26, 2023
|
2 min Read
The Best Perfumes for When You're Craving a Pumpkin Spiced Latte
Autumn is a magical time when the world transforms into a tapestry of golds, reds, and browns....