The 10 Best Wedding Day Perfumes of All Time
Because one of the most important accessories is invisible to the eye 
The best perfume for wedding day has a lot to do with the bride herself. One bride will walk down the aisle in a princess Vera Wang gown while another will make her way in a gothic black Galia Lahav stunner. In the same way, a bride's scent has to fit with the wearer's personality while complementing and adding to the excitement of starting a new chapter. 
Many women opt to wear a scent they've never worn before when it comes to their wedding day perfume. But surprise — that scent becomes their new signature scent because of all the happy memories associated with it. So, if you're wondering, "What perfume should I wear on my wedding day?" think a bit beyond your special day. 
What are the most popular scent notes for wedding day? 
The best perfumes for wedding day combine fragrant floral notes like rose and violet, juicy fruity notes like peach and orange, and sexy woody notes like sandalwood, amber, and musk. Many wedding perfumes blend these notes as they work well together. It's also important to consider sillage, longevity, and projection.
Here's a look at the 10 best wedding day perfumes of all time to compliment you on your very special day and beyond.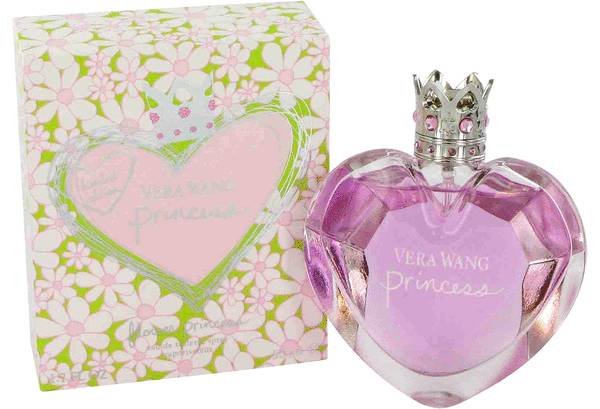 From Kim Kardashian to Victoria Beckham, nearly every celebrity has walked down the aisle in one of Vera Wang's stunning gowns. If you want to feel like a princess on your special day, Flower Princess — a follow-up to the designer's very popular Princess scent — is a wonderful floral option to reach for.
One of the best perfumes for wedding day, this one delights with fruity floral notes of water lily, green apple, apricot and mandarin orange. The fragrance develops with a heart of tiare flower, guava, tuberose, and sultry cocoa before closing with delicious vanilla and amber.
In keeping with the princess theme, the bottle is heart shaped, the juice is light pink, and there's a pink-crystal-accented crown on top. Possibly the best perfume for wedding day if you love to be pampered.
Recommended related fragrances: Viva la Juicy Perfume by Juicy Couture, L'instant Magic By Guerlain, Kenzo Jungle Elephant By Kenzo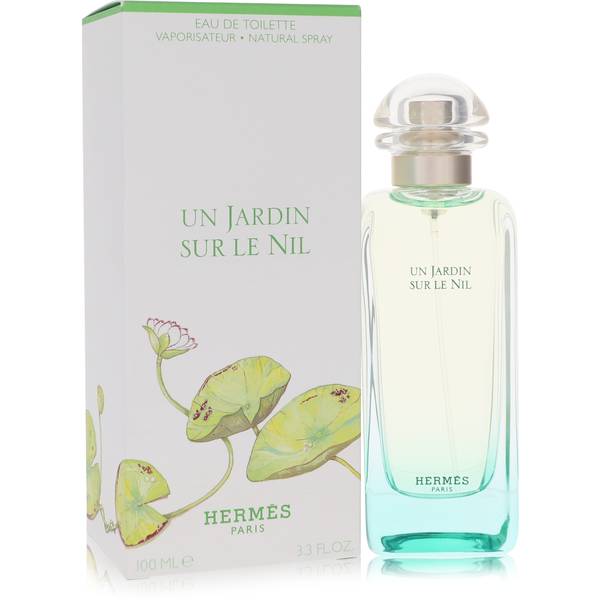 If you're seeking a wedding perfume that's light, clean, airy, and fresh, Hermes' Un Jardin Sur Le Nil is a fantastic option. This is a perfect fit for a spring or summer daytime wedding, especially one outside — say in a garden. (Fittingly, "un jardin" means a garden in French).
This is a citrus scent with floral, green, and spicy notes, working together to give a unique allure to Un Jardin Sur Le Nil. There are some unique notes here like carrot, tomato, and green mango, but they're made approachable with notes of grapefruit, orange, peony, musk, iris, and alluring cinnamon.
It's also important to note that though this is a light scent, it is long-lasting and has great projection — perfect for all the joys and rigors of a wedding day.
Recommended related fragrances: SJP Nyc By Sarah Jessica Parker, Kelly Caleche By Hermes, Angel Eau Sucree By Thierry Mugler
Chanel is another go-to brand when it comes to wedding perfume options, and Eau Tendre is a particularly great pick. It's a light and delicate fruity and floral fragrance that the brand describes as "a soft whirlwind of happiness, fantasy, and radiance."
This scent works very well for a spring or summer wedding. It's also one of the best perfumes for wedding day if you'll be married in the daytime, given its blend of grapefruit, quince, heart-lifting jasmine, and white musk.
Recommended related fragrances: Light Blue Dreaming In Portofino By Dolce & Gabbana, Acqua Di Parma Gelsomino Nobile By Acqua Di Parma, Vetiver Ambrato By Bois 1920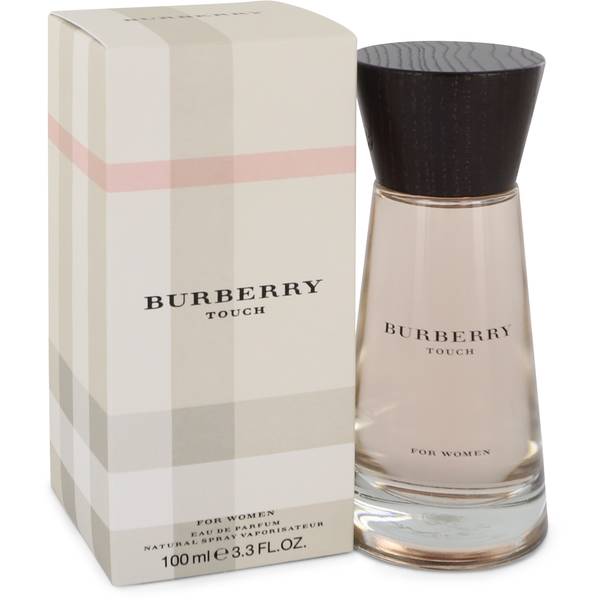 This Burberry fragrance is one of the best bridal perfume options because it's sexy without being obnoxiously loud or in-your-face. Moreover, it's smooth, elegant, and warm without being heavy, which makes it a great year-round option. It also has fantastic longevity, so if you're planning on partying until the wee hours of the night it is a wonderful wedding perfume.
Top notes of red pepper, blackberry, cranberry, rose oil, and orange pull you to the dance floor. Then the middle notes of peony, peach, jamine, and raspberry envelop you in an everlasting hug. The dry down of cedar, vanilla, and tonka, bean, add depth and sweetness.
This is overall a very multifaceted, unique, and complex scent that will evolve as your special day progresses. 
Recommended related fragrances: Un Jardin Sur Le Toit By Hermes, Prada Infusion D'iris By Prada, Blu Mediterraneo Mirto Di Panarea By Acqua Di Parma,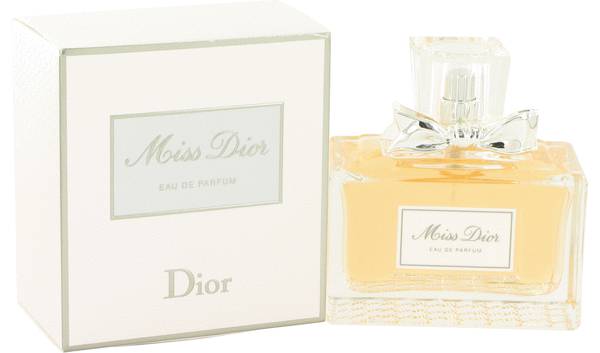 Fruity and gourmand, Miss Dior by Christian Dior has just the right amount of sweetness. Miss Dior is a bridal perfume that can easily transition to a year-round signature fragrance. It's appropriate for just about any scenario with its heart of rose and jasmine.
Base notes of patchouli, sandalwood, amber, oak moss, and vetiver add a touch of sexiness. For balance, Miss Dior has a fruity opening, but there's nothing syrupy about the gourmand notes in this scent. It's both flirty and feminine, making it equally appropriate for brides of all ages.
Miss Dior is among the best perfumes for wedding day if you want to carry the honeymoon feeling for years.
Recommended related fragrances: Organza Perfume by Givenchy, Idylle Perfume by Guerlain, Calandre Perfume by Paco Rabanne
If you're a rebel bride looking for a bridal perfume that's non-traditional but luxurious, Tom Ford's Tobacco Vanille cologne makes an excellent choice. It's a unisex amber-and-spicy scent, but it adds sweetness and vanilla for the perfect balance of feminine, masculine, rich, and light.
As with most Tom Ford scents, a little of this wedding perfume goes a long way, and the fragrance will last a good 12 hours on most people's skin. It also has great projection, so you'll leave an impression when you wear it down the aisle. 
Recommended related fragrances:   Mitsouko Perfume by Guerlain, Samsara Perfume by Guerlain, Knowing Perfume by Estee Lauder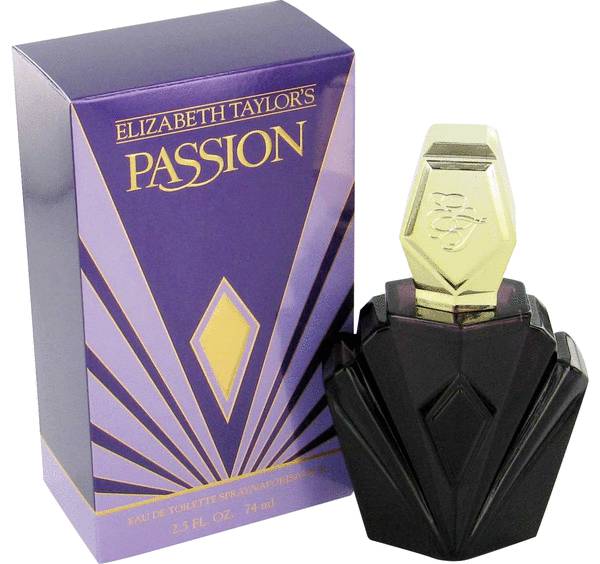 What perfume should I wear on my wedding day? You can't go wrong with Passion from Elizabeth Taylor. In a testament to its timelessness, this scent was first launched over three decades ago and it's blend of woody, powdery, spicy, amber, white floral, and musky notes still make it a timeless wedding favorite year round.
When we think of Elizabeth Taylor we think of many things. Films, of course, but also romance, passion, weddings, and diamonds, all of which are fantastic ingredients for a bridal perfume. Taylor was a pioneer in the space of celebrity fragrances and many of her launches are still popular today, decades after they first launched.
Recommended related fragrances: Cool Water Perfume by Davidoff, Burberry Brit Perfume by Burberry, Eternity by Calvin Klein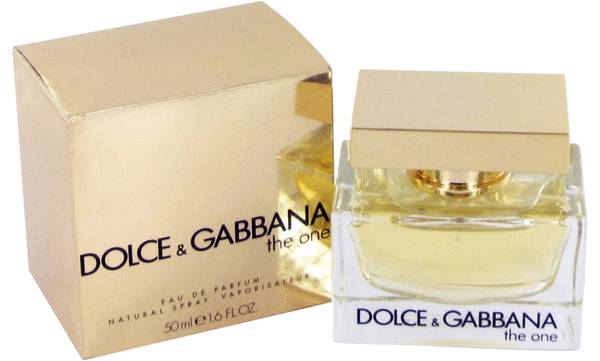 Dolce & Gabbana is usually considered a rather sexy brand for women — especially women who like to show some skin and show off their curves. But you might be surprised that The One is one of the best wedding day perfume options for brides. It works especially well if you're looking for a sophisticated, mature scent.
The One is the best perfume for wedding day for buttoned-up, black-tie affairs. It's oriental, fruity, and floral, making it multifaceted and easy to wear. Standout notes in the opening of bergamot, peach, and litche, progress to a lily-and-jasmine-heavy scent before drying down with vanilla, amber, musk, and vetiver.
Recommended related fragrances: Jimmy Choo Fever Perfume by Jimmy Choo, Crystal Noir Perfume by Versace, The One Perfume by Dolce & Gabbana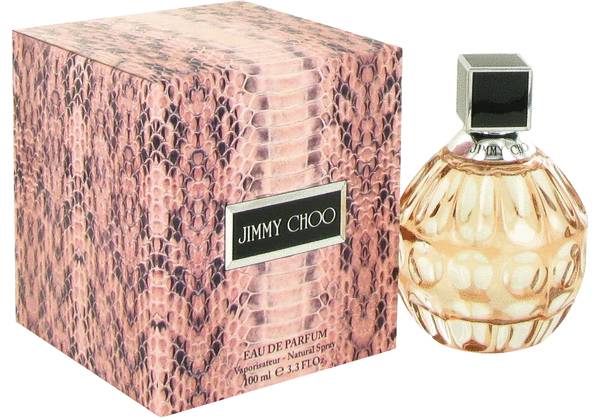 If you're looking to make a splash, this signature wedding perfume from Jimmy Choo delivers impressive longevity, as well as amazing projection and sillage. It's potent and strong, but in an intoxicating and invigorating and not overpowering way.
Those details are important since you'll need plenty of energy on your wedding day!  This scent works best after dark or for fall or winter weddings because of its green, woody, and spicy notes. 
Recommended related fragrances: Oscar Perfume by Oscar de la Renta, L'air Du Temps Perfume by Nina Ricci, Paloma Picasso Perfume by Paloma Picasso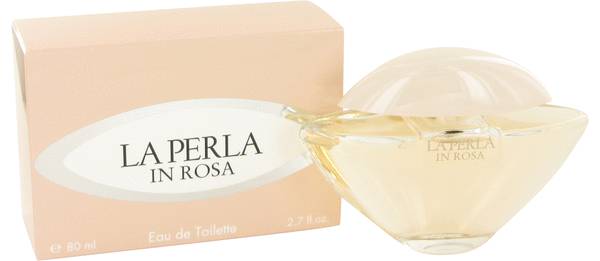 La Perla is one of the most well known luxury lingerie brands, but they're known to be tasteful rather than over-the-top or provocative and their fragrance follows suit.
La Perla In Rosa is sensual but refined, making it a great option year-round for evening weddings. The scent is well-balanced with sweet, fruity, spicy, and woody notes including pink pepper, raspberry, pear, rose, violet, patchouli, sandalwood, and amber. So — despite being sensual, it's one of the best perfumes for wedding day that's easy to wear. 
Recommended related fragrances: Burberry Body Perfume by Burberry, Burberry London (New) Perfume by Burberry, Juicy Couture by Juicy Couture
What perfumes should my bridesmaids wear?
The key when selecting a perfume for bridesmaids is to look for something long-lasting, but subtle and refined. Vetiver, jasmine, and citrus are good notes to look for. The perfumes bridesmaids should wear should help them feel confident and excited, but no one can forget that the bride is the star of the day.
Summary
Scent memory is a very powerful thing. That's why the fragrance a woman wears on her wedding day is such an important and meaningful decision. The best wedding perfume will be an individual choice, but there are a few favorites when it comes to the perfect bridal notes, longevity, sillage, and projection. 
Looking for learn more about fragrances for women and men? Read on in these perfume guides:
---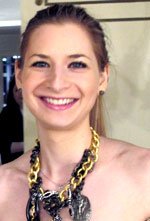 Sharon Feiereisen is a freelance writer who specializes in fragrance, makeup, wellness, health, skincare, and general lifestyle topics. Her work has been published in Time Out, Newsday, The Knot, Teen Vogue, Business Insider, Real Simple, and Hamptons Magazine among many other print and online outlets. When she's not writing about new, exciting fragrances, you can usually find her on an airplane or at a boutique fitness studio.
Subscribe via Email
Get the best of FragranceX delivered straight to your inbox